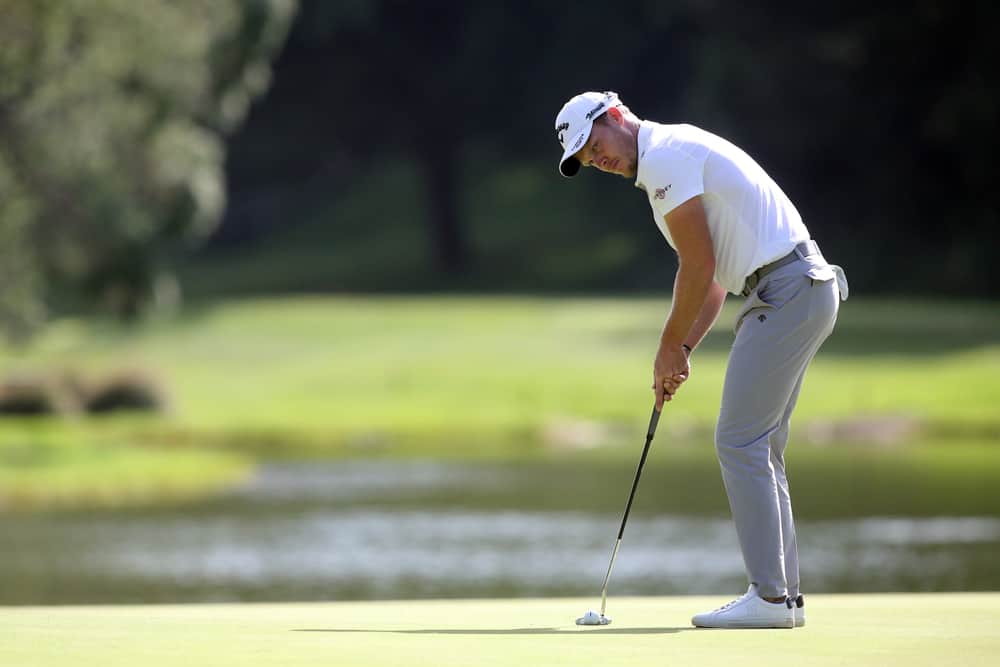 The life of a PGA Golfer can be quite interesting, and many people who are not PGA golfers want to learn as much as they can about this unique lifestyle.
So many people want the chance to become a PGA Professional, but they don't fully understand all that is involved in this lifestyle.
Being a PGA Golfer is quite an exciting life, and you must be prepared to handle it.
Even though things may seem as though they are great on the PGA Tour, there are quite a few things about it that are not all that ideal.
Let's take a look at what PGA Golfers have to pay as far as entry fees are concerned, and in addition, we will give you some insider information on the life of a PGA Tour professional.

Do PGA Golfers Pay Entry Fees?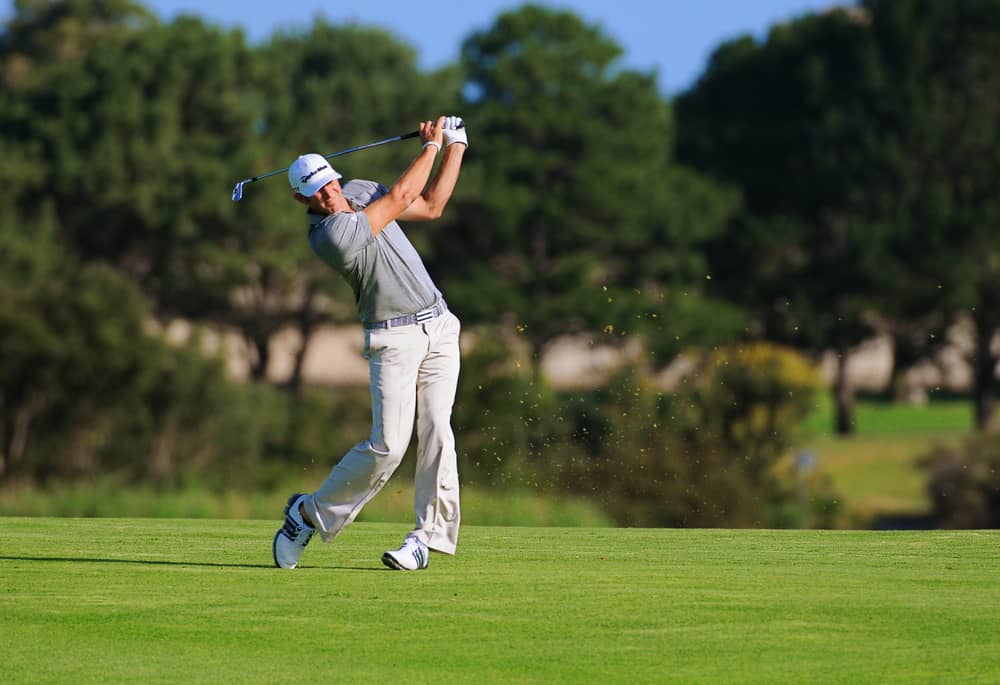 PGA Golfers who have a Tour card or an exemption will not pay an entry fee.
Those who have qualified to play in the PGA Tour event may be subject to an entry fee, but this is not necessarily the case, depending on how they qualified.
PGA Golfers are known for the fact that they have to grind it out for many years before making it as a professional.
It takes years to make it as a Tour professional, and even when you do get to these higher levels, it can all be taken away rather quickly.
PGA Golfers pay entry fees, but they are not necessarily going to have to do this their entire lives.
To think about somebody like Phil Mickelson or Dustin Johnson having to pay an entry fee may seem a little ridiculous, and this is because these golfers are very much exempt and can play in any tournament they would like.
However, when you are working your way up the ranks, chances are you will have to pay quite a few fees to get to the top.
In the end, if golfers play well, the price that they paid to get in will be more than covered, and it will make sense for the PGA Golfers to have paid to get in and play in the event.
Do PGA Players Pay For Their Travel?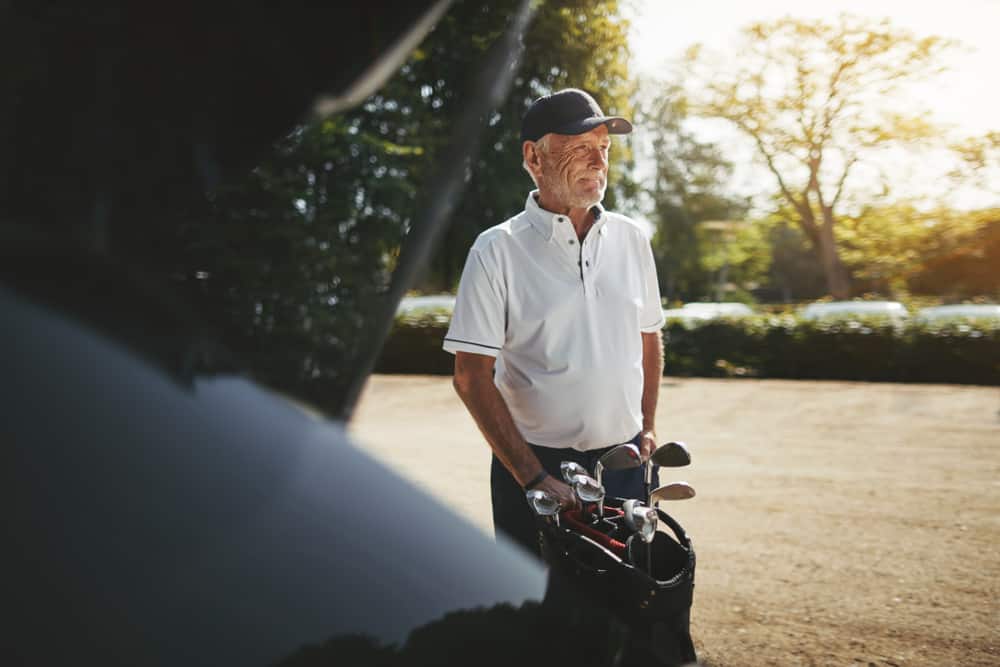 You may have heard that the fees that golfers have to pay to continue to play in tournaments and events can get quite high.
This is indeed the case, and it is difficult for golfers to be able to afford to make it on the Tour in the early years.
Unless you are playing well, you are more than likely going to come out negative week after week.
The golf tournament entry fees are not the only costs golfers have to contend with.
So many other costs are involved, like paying for a caddy, a hotel, food, trainers, and more.
Unless a golfer has a very quick start to their professional career, chances are they are going to be in the negative for a long time and have to pay quite a bit of money until they make it.
This is why you hear about so many players getting sponsors that will essentially pay for them to play until they start making money and can pay everyone back.
Often, when a golf professional is a member of a private club, the members in the club will support them and pay for them while they work on their game and try to build a successful career on the Tour.
This is a nice thing for the young professional trying to make it, but it can also become an issue when it comes to pressure.
Young players have a lot of pressure on them, and they must ensure they can still play well, knowing that they will also have to do right by the people who are supporting them.
Do Golfers Get Paid If They Miss The Cut?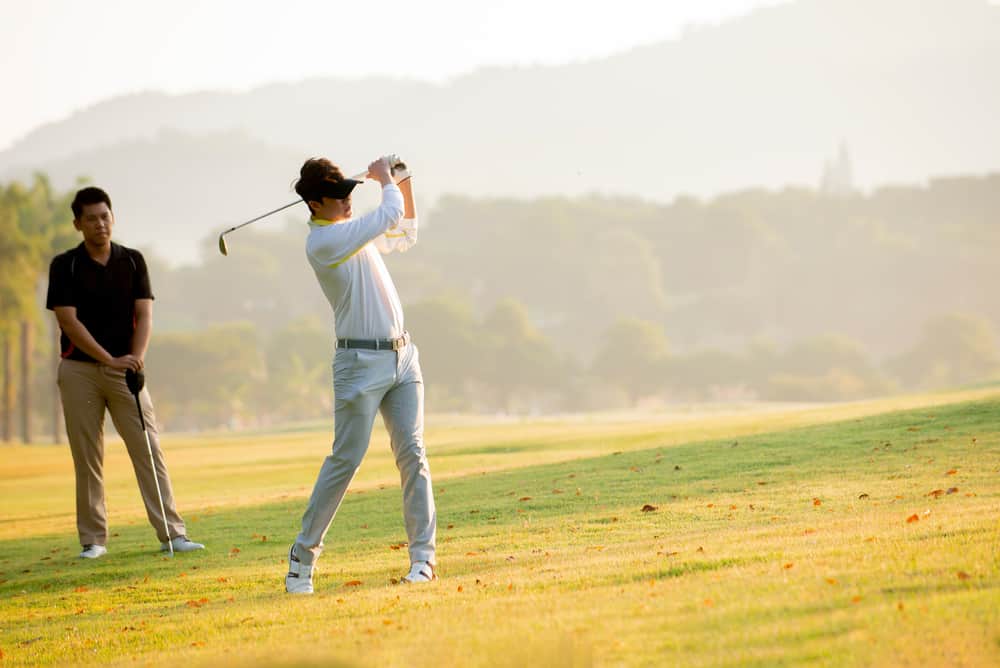 Another problem with making money on the PGA Tour is that you are often going to struggle with making the cut.
With all the work that it takes to get into the tournament, you would hope that, by the end of the week, you would be guaranteed a check.
Unfortunately, this is not the case.
For golfers who miss the cut, there is no payment.
This is very frustrating as players are still in the negative for the week with no way to pay it back.
At this stage in a golfer's career, the game can almost feel as though it is like gambling.
Until a golfer takes their game to the next level and starts to ensure that they are continually making cuts, they will not feel like they are actually making a living.
Most players who make the cut will take home a decent-sized paycheck with the way that the current payouts work on the PGA Tour.
The golfers who decide to try and make a run for the PGA Tour need to ensure that they are ready.
This is not an inexpensive decision, and in the end, the entire process could easily cost you a year's salary.
Not to mention that when a golfer is trying to make it on the PGA Tour, they are going to have to dedicate all of their time to this job.
What Does A PGA Caddy Make?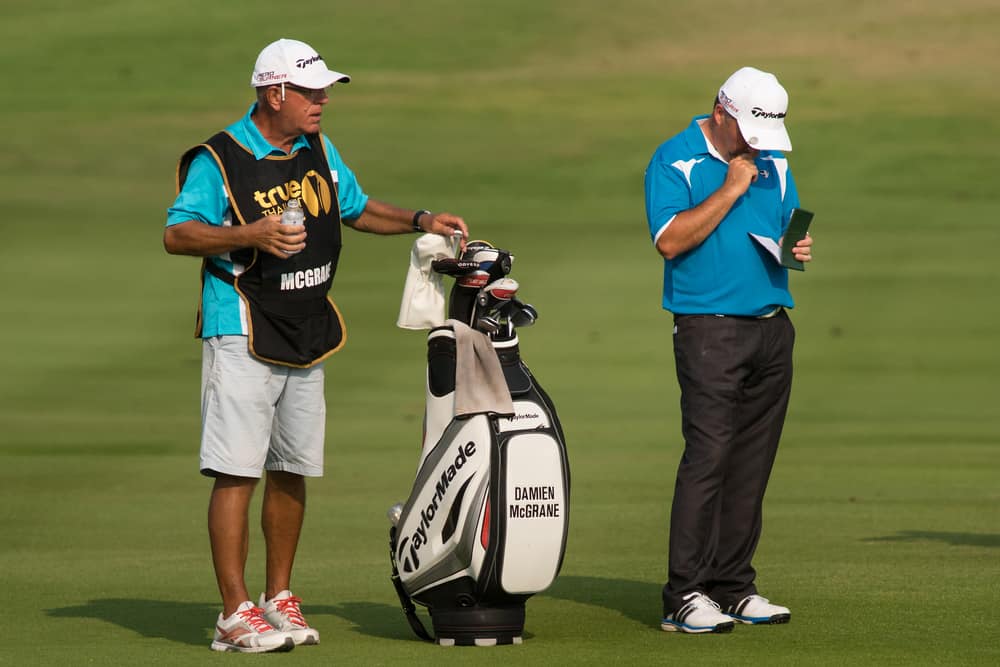 Another fee that a golfer is going to have to pay is their caddy's rate.
Many golfers will try and get friends or family members to be their caddies when they are first trying to make it on Tour.
However, once you're serious about the game of golf and trying to make it professionally, you will need a PGA Tour caddy to help you get there.
The caddies are going to be paid, and then they are going to get a percentage of the winnings that a player makes.
The PGA Tour put a rule into place that ensures caddies are getting paid properly.
In addition, the caddies who are really good will quickly work their way up and start working for some of the best players on the Tour.
PGA caddies are, for the most part, very well paid.
If a tour caddy is out there full time, and they are good at what they do, they can make hundreds of thousands of dollars a year.
When you see a caddy who is overwhelmed and excited for a golf professional, you must know that this caddy is also excited about the paycheck that they have coming to them.
Caddies want to see their golfers do well because this is their job, but they also want to be able to support their families.
PGA Tour caddies won't make nearly as much as the golf professionals they are helping, but in the end, they are not the ones who have to execute the shots.
Great players won't blame their caddies for anything, but great caddies will take all the blame for any bad shots.
The relationship between these players and their caddies is unmatched, and a golfer needs to find the right match for a caddy, regardless of the cost that they must pay.
Is It Expensive To Play On The PGA Tour?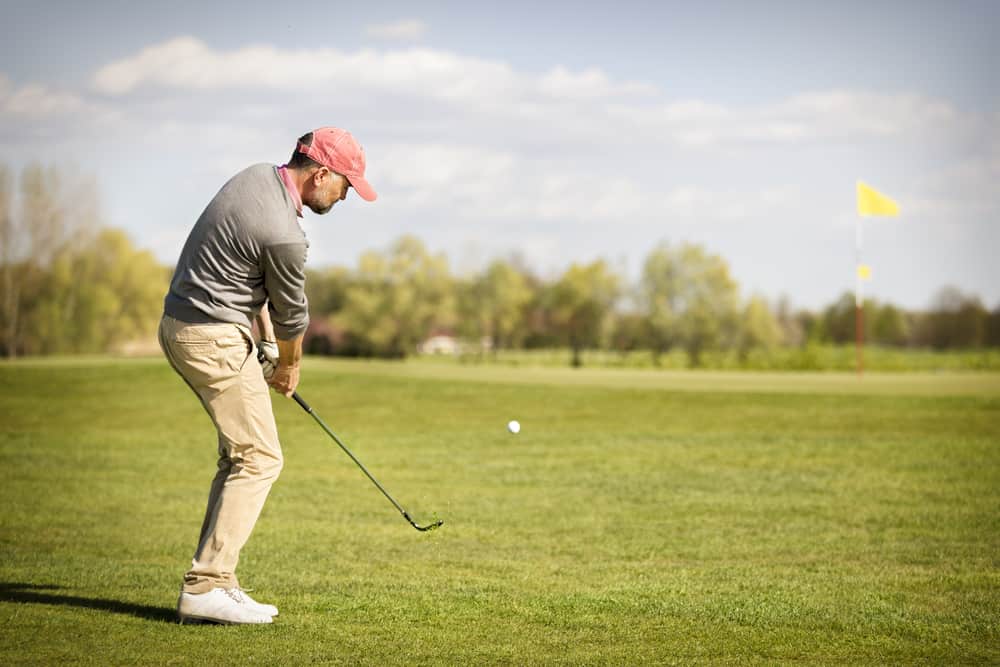 Playing on the PGA Tour can be really expensive.
The cost to play on the Tour makes it so that many people will never even give it a shot.
Golfers who are thinking of playing on the PGA Tour need to consider the following expenses in addition to making sure that they have the talent necessary to be able to play successfully.
1. Travel Fees
Most of the average PGA Tour professionals will not have a private jet or large travel budgets.
These golfers will be traveling from one tournament to another the same way that we would travel from one location of the country to another.
It makes sense for those who are looking to travel to consider traveling with friends or staying with people they know.
Over the course of a year, you can save thousands of dollars doing this.
Flights, hotels, vacation rentals, and even food are all going to cost golfers large sums of money.
The newer players who are smart about travel will spend quite a bit of time working on bonuses and making connections to help them save money on travel.
Although we hear about the same golfers every week, there are hundreds of players who are always floating around right around the cut line.
These golfers are the ones who very often feel as though it is borderline whether or not they should continue to try and play week in and week out.
For those who can figure out how to make their travel costs a little bit cheaper, there is a chance it could mean getting into one or two more tournaments that year.
2. Staff
In addition to the caddie, there are other staff members that professional golfers will have out on the course with them.
The staff will typically be coaching staff, sometimes an agent, and even club-fitting staff.
Although these people may not be full-time staff members, they are still going to require a salary and for their expenses to be paid.
The staff must be paid fairly as they are experts in their respective positions.
Some players who have had injuries in the past are also going to pay for people like physical therapists to travel with them.
Some golfers have mental coaches who will ensure that they are on the top of their mental game.
This is a very important factor for golf professionals and something that is worth paying for.
As you can imagine, this is all quite a lot to manage and handle.
Golfers need to focus on their game, so they may hire a professional to handle their lives for them.
The management may get a percentage of winnings or be paid a salary.
Regardless of what you are doing as a professional golfer and how you are playing, chances are you are not going to be able to do this alone.
Having other people involved in the process will, without a doubt, add to the overall costs.
3. Training
Golf professionals on the PGA Tour will almost never stop training.
These golfers work hard to ensure that they are at the top of their game at all times.
Training for golf professionals is a full-time job, and they will have to invest in the right people to make sure that they have the information they need.
Golf professionals have to be very careful about whom they listen to when it comes to advice.
If you are going to take advice from anyone, it could end up causing significant issues in the game.
Therefore, some of these golf coaches who become exclusive PGA Tour golf coaches can make hundreds of thousands of dollars a year.
Even though golfers have a great deal of knowledge about their game, they still need an outsider's opinion from time to time.
Players must have some confidence as to what is going to be the best path for them to take and the things that they need to work on.
Nobody has ever figured out the game of golf.
As a professional golfer, you are continually a work in progress, and it will cost money to keep this project moving forward.
Conclusion
Hopefully, you now have a better understanding of life on the PGA Tour and all that is involved with becoming a professional golfer.
Entry fees were a big deal years ago, and players were concerned about being able to pay these entry fees.
Today, golfers have their eye on the prize of getting their PGA Tour cards.
They will not worry about the entry fees necessary to get to this point.
When deciding to become a professional golfer, you are either all in, or you are not going to be able to make it.
Players on the PGA Tour seem as though they have a dream life, and although many of them do, they still have paid quite a bit of money and time to get to this point.