Electric golf cart motors are designed to last for at least 10 years without any major problem, though there may be minor problems that occur from time to time.
Unfortunately, some golf cart motors may experience issues long before they are completely worn out and may struggle to run smoothly.
When this happens, your cart is going to be unable to run or may stagger when it runs, causing potential damage to the chassis and other elements of the cart.
Therefore, it is critical for you to understand how to reset your motor and the different scenarios in which this step may be beneficial for you.
Most of the time, a standard electrical motor is not challenging to reset, and most cart owners should be able to handle it without difficulty.
However, if you do find that there are more persistent problems with your cart which need to be assessed and managed, it is essential to reach out to a mechanic.
By understanding these common problems, you can better plan for your repairs and know what kind of money you'll spend on them, too.

How Do I Reset My Electric Golf Cart Motor?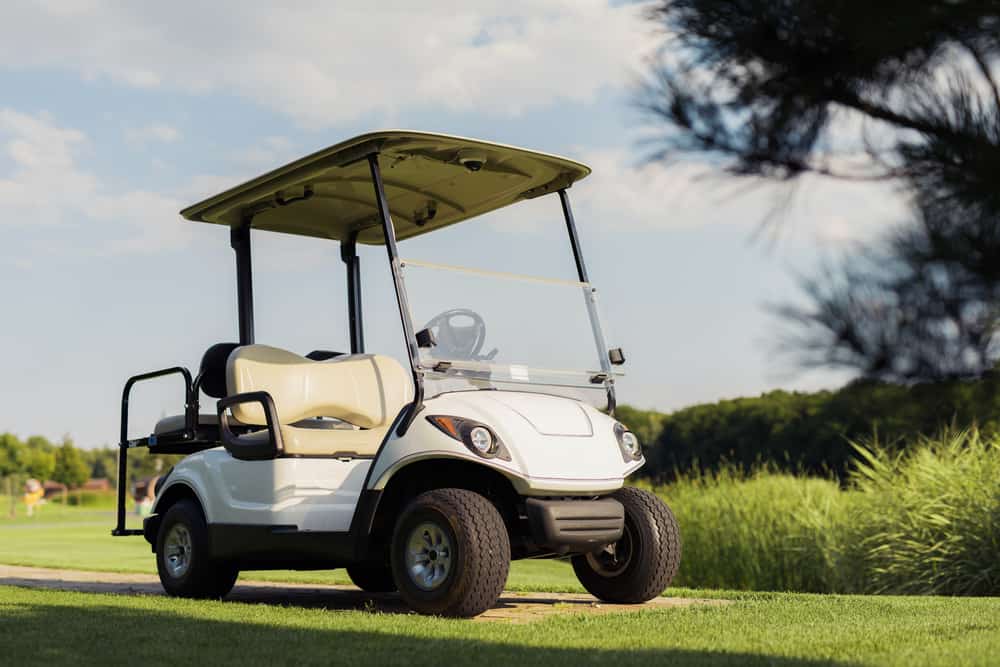 It may be surprising to know that resetting your electrical cart motor is usually as simple as pushing just one button.
This process does require you to have a certain amount of basic mechanical knowledge, such as knowing how to find your cart motor cover, how to use a screwdriver, and a few other steps.
Thankfully, this process is one you can usually handle in a matter of minutes or less, depending on the state of your motor and your capability as a mechanic.
Once you have reset your motor, you will then need to test it out to see whether or not the reset worked for you and provide you with the operational motor you want.
If, for any reason, your cart motor does not operate smoothly and efficiently after you reset it in this way, you will need to understand more complex reasons for your cart motor's failure.
In some instances, your motor may need to be repaired or, sadly, even replaced to get it working again for your needs.
Fortunately, you may be able to figure out what is wrong with the motor fairly quickly if you are smart with how you reset it and take the time to work with mechanics or do a little research on cart issues.
Just as importantly, you can potentially predict any problems that may occur with your cart and take steps to ensure these issues are properly managed.
The Simple Motor Reset Process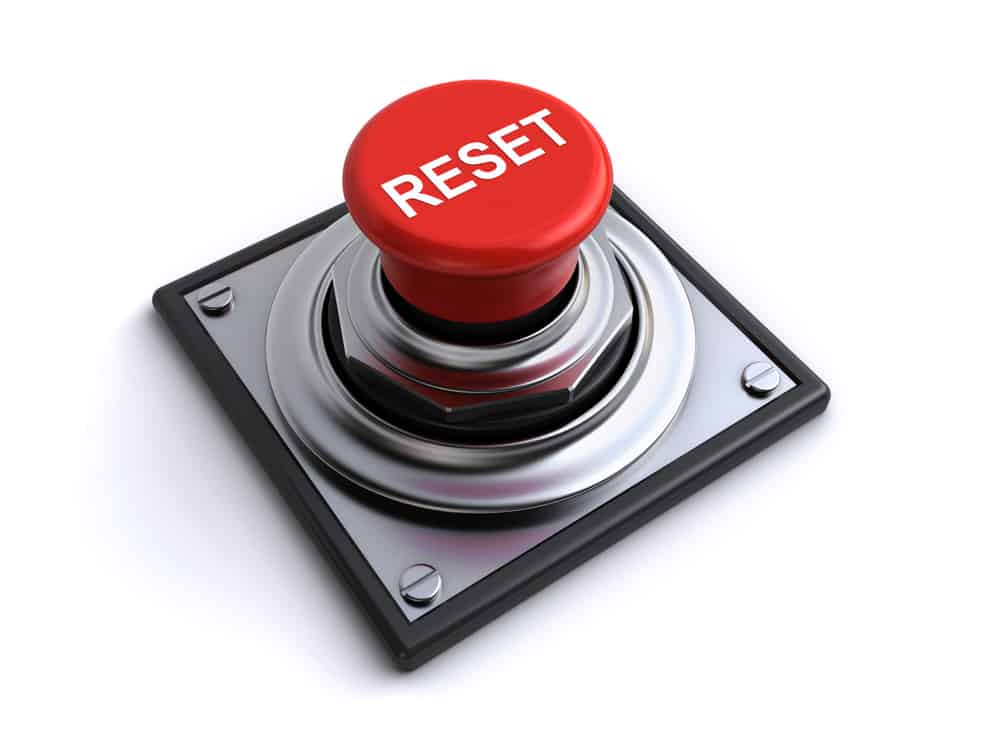 Electric golf cart motors have a reset button on their chassis which is designed to put your motor back into its original factory state.
While it doesn't repair damage that may have occurred to the motor over the years, obviously, it does help to overturn any changes to the operation which may have occurred.
For example, if your motor's internal computer has been compromised and no longer runs as smoothly, triggering motor failure, a reset can fix this problem.
Just as importantly, a good reset can get the electrical flow back into proper order by halting any errors the motor has developed over time.
The simple nature of this process is one that most cart owners should be able to handle without much difficulty or strain.
You probably aren't going to need secondary helpers or any other types of professional help to provide you with assistance in this process.
However, if you feel uncomfortable working with your engine in this way, you may want an expert to do it for you.
Otherwise, you can easily reset your engine by following these simple steps, which, thankfully, are pretty standard for most models:
Park your golf cart in an area where you feel comfortable working.
Turn off the cart and put it in park mode to keep it in place.
If you want, you can place cinder blocks in front of and behind the front wheels to prevent movement.
Locate the motor cover for your cart, which is usually at the back on many models.
Use a screwdriver to carefully open up the cover and expose it for easier workability.
Identify your main battery supply (usually the largest battery) on your motor.
Check around this supply for a small red button that may or may not be labeled "Reset".
Press and hold this button for a few moments and then release it to reset the motor.
Put the cover back on your golf cart motor and seal it back with the screwdriver.
Remove the cinder blocks from the golf cart.
Hook your battery charger back up to your motor to get it back to an optimal state.
At this point, your golf cart motor has been reset, and after the battery is fully charged, you can check to see if the motor starts.
Sit behind the wheel, put the key in place, and turn it to see what happens.
You should notice pretty quickly if the motor starts.
If the motor refuses to turn over for any reason, then you may want to try resetting your motor again because it may take a few tries to work.
However, if your motor doesn't start again after this type of forced reset and recharge, there is a good chance that it is simply burned out.
This situation is a frustrating one and is often hard to understand and prepare for as a golf cart owner and operator.
Therefore, it is critical to know a few reasons your motor might end up burning out in this way and what you can do to manage it properly.
Note: A reset of this type may sometimes provide a dying or nearly burned-out motor with a temporary new lease on life.
If you find that you are resetting your motor several times in a short period because it continues to stop running, you will probably need to get a new motor.
Typically, a reset should get your motor running smoothly and efficiently again without the need for multiple resets.
Reasons You Might Need to Reset a Motor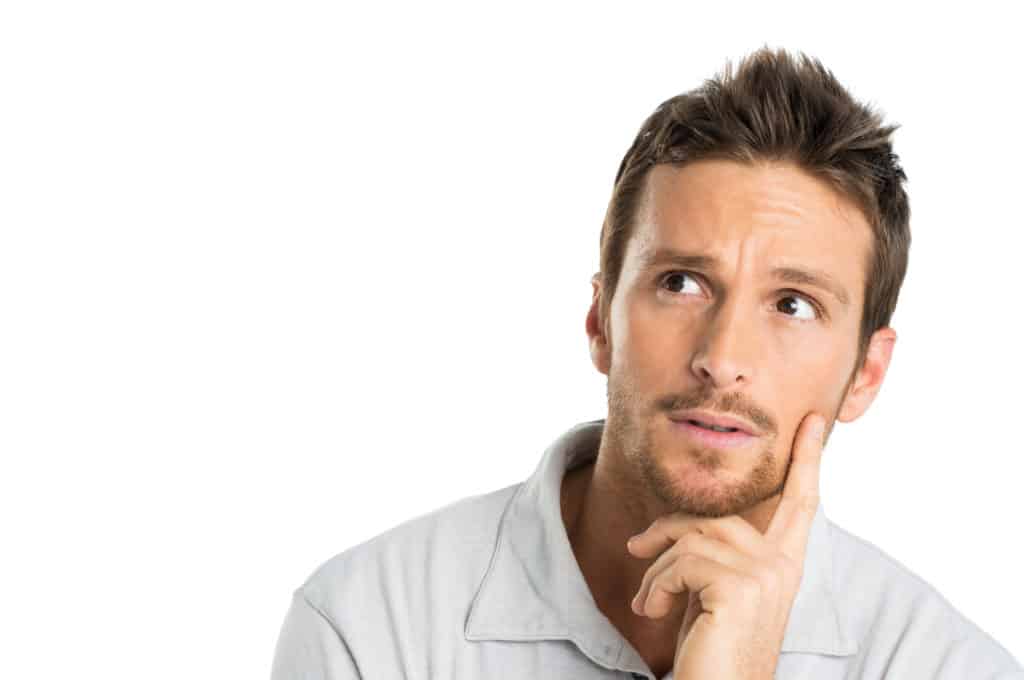 The most common reason you may want to reset a motor is if it stops running and feels as if it is burned out.
A reset should let you know pretty quickly if that is the case. If the cart starts running again after you perform these steps, then the motor is not burned out.
Unfortunately, your motor may still get burned out if you aren't careful because a need to reset the motor often indicates that you aren't treating it properly.
There are a handful of different reasons your motor might start burning out long before the typical lifespan of a golf cart has passed.
Understanding these reasons is critical for ensuring that you don't end up either resetting your engine multiple times or burning it out.
Thankfully, a reset shouldn't do any damage to your cart's motor or cause any problems with its operation.
That said, fully grasping the reasons your motor might burn out does ensure that you don't run into operational issues.
Using Your Motor Too Hard—If you push your cart too hard while going up difficult hills and hard-to-pass areas, there's a good chance it will burn out, particularly if you are carrying too many people on it.
Driving Too Fast—Driving a golf cart at the maximum level of speed will cause it to burn out more quickly in many situations, especially if your cart is weighed down with passengers and/or equipment.
Excessive Heat—If you aren't careful with protecting your cart from excessive heat, the engine may end up burning out when you're out riding.
If you believe your cart motor is burned out or in danger of burning out due to any of these issues, it is important for you to stop treating your cart in this way and then reach out to a repair professional soon.
Working with high-quality cart motor repair experts will ensure that your engine runs smoothly and will keep it from burning out, though you may need to replace the motor if it has become too run down.