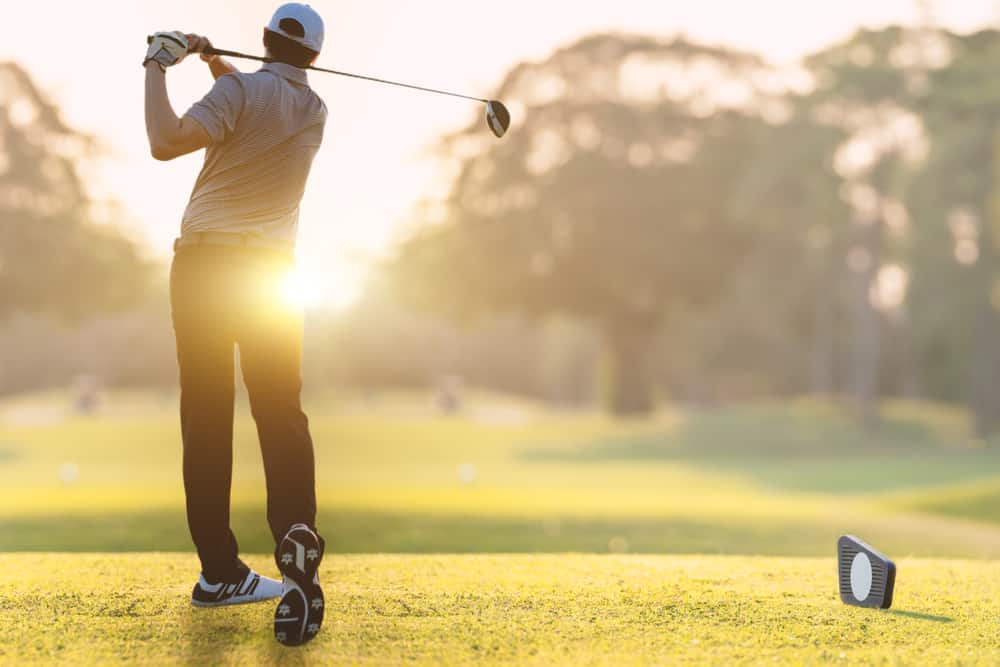 The Trackman launch monitor is probably the most popular option on the market.
If you went for a high-quality golf fitting, chances are the launch monitor used was a Trackman.
In addition to being one of the better models available, it is also one of the most expensive.
The Trackman ends up costing quite a bit for several reasons, including its features and capabilities.
The most important thing about any launch monitor you choose is the accuracy.
If a launch monitor is not accurate, there is almost no point in using it.
Let's take a look at how accurate a launch monitor is and whether or not the Trackman is the best choice for you.

How Accurate Is Trackman?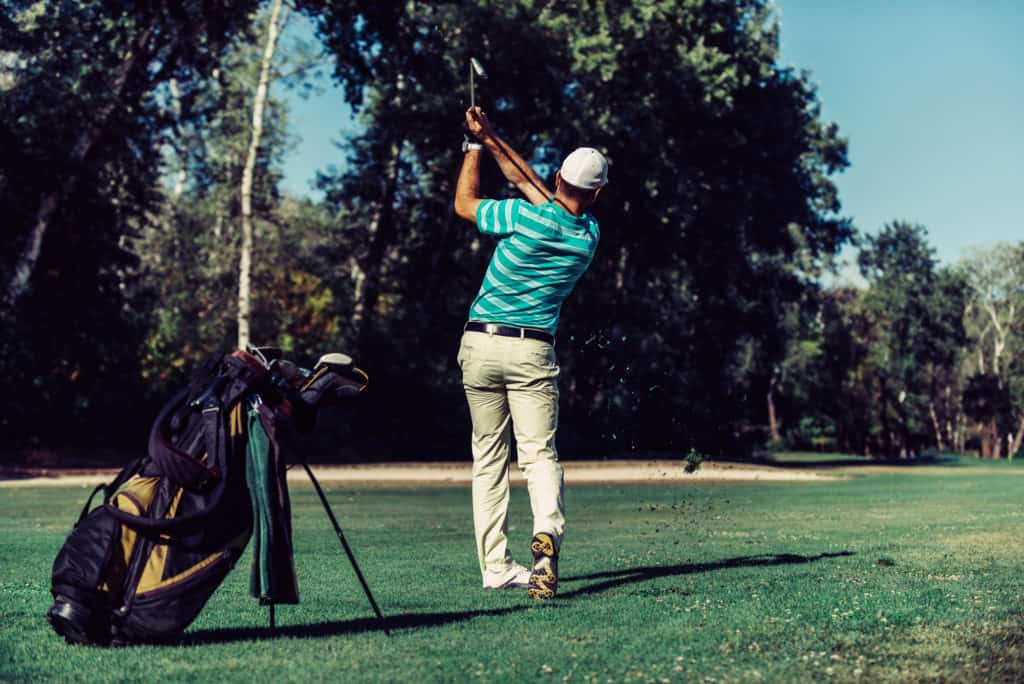 The Trackman is the most accurate launch monitor on the market.
Although other launch monitors will give results within the same general range as Trackman, this model leads the way.
Results given by Trackman launch monitors are known as the standard in the industry.
For players on the PGA Tour, the Trackman is one of the only trusted launch monitors.
This says quite a bit as these are players who need the most accurate information from the launch monitors they are using.
When it comes to distance, spin, launch, and more, the numbers that you get from the Trackman launch monitor are going to be numbers that you can trust and count on.
Trackman is accurate, and therefore, it is also one of the most expensive options on the market.
When you are looking at purchasing a golf launch monitor, there are several things that you need to think about, aside from accuracy.
Let's take a look at everything you should know before buying a launch monitor.
What To Consider When Purchasing A Launch Monitor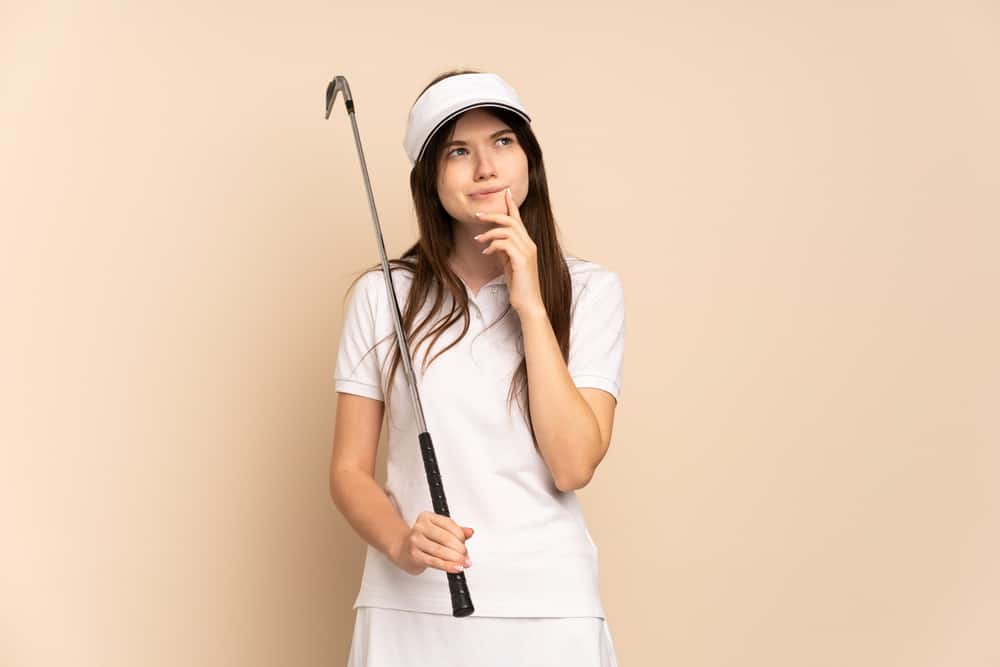 Buying a golf launch monitor is a big step.
If you are ready to make a purchase like this, you must understand the technology and realize all that is involved before you make the final purchase.
As helpful and accurate as launch monitors are, they are a major investment.
Here are some of the most important things to consider before you purchase a launch monitor.
1. Fitting Or Game Improvement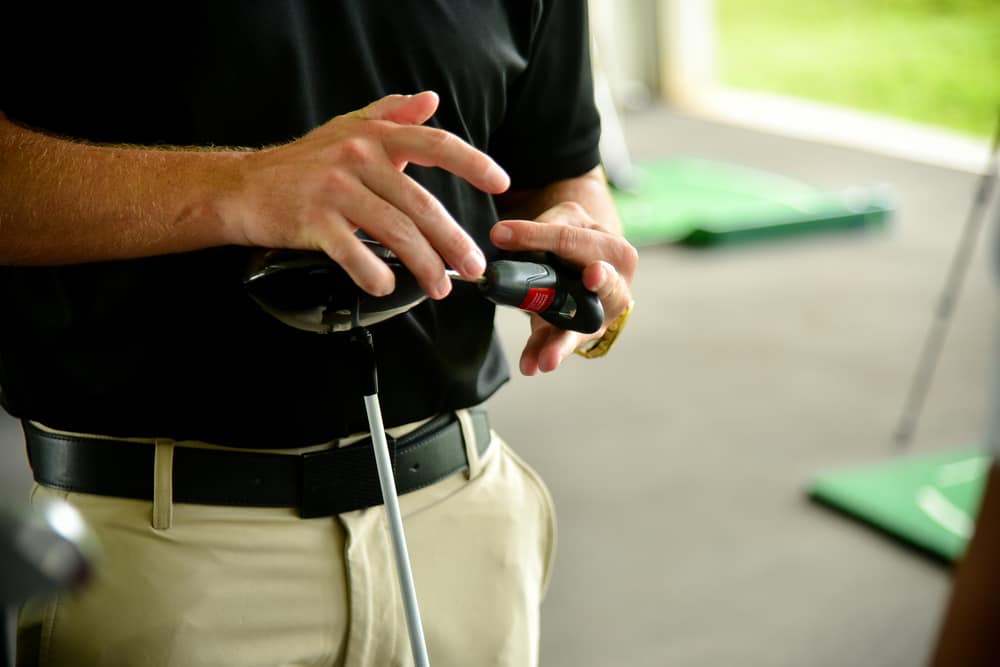 The two main reasons that golfers purchase a launch monitor are for game improvement or fitting technology.
If you are looking to try and test golf clubs and compare one to another, then you will need a trusted way to see which one is working the way that it should.
Golf club fitting centers use the Trackman technology when they perform custom fittings.
Players can look at the results of a Trackman and know how their speed compares as well as the distance, the launch, etc.
Although there are no perfect numbers or stats in golf, there are ranges that players will want to be within.
Therefore, if you can tell that the Callaway irons put you in those ranges, you can make a more informed purchase.
Golf club fitting is becoming more and more critical, regardless of your player handicap.
If you can't have the proper equipment in your hands, you can't expect to play your best round of golf.
Trackman is the most trusted brand when it comes to accurate golf club fitting results.
The Trackman launch monitor can also be sued for game improvement.
If you are working on a new technique in your golf swing, you will want to ensure that it is working correctly.
The best way to do this is to check your numbers and make sure they are improving and heading in the right direction.
Overall, the Trackman is great for either reason that you would need it, but if you plan on opening a club fitting type of business, the Trackman is an excellent choice to make.
For the average golfer who is trying to learn to break 90, the technology that Trackman offers may be excessive and a bit too expensive to consider using.
2. Pricing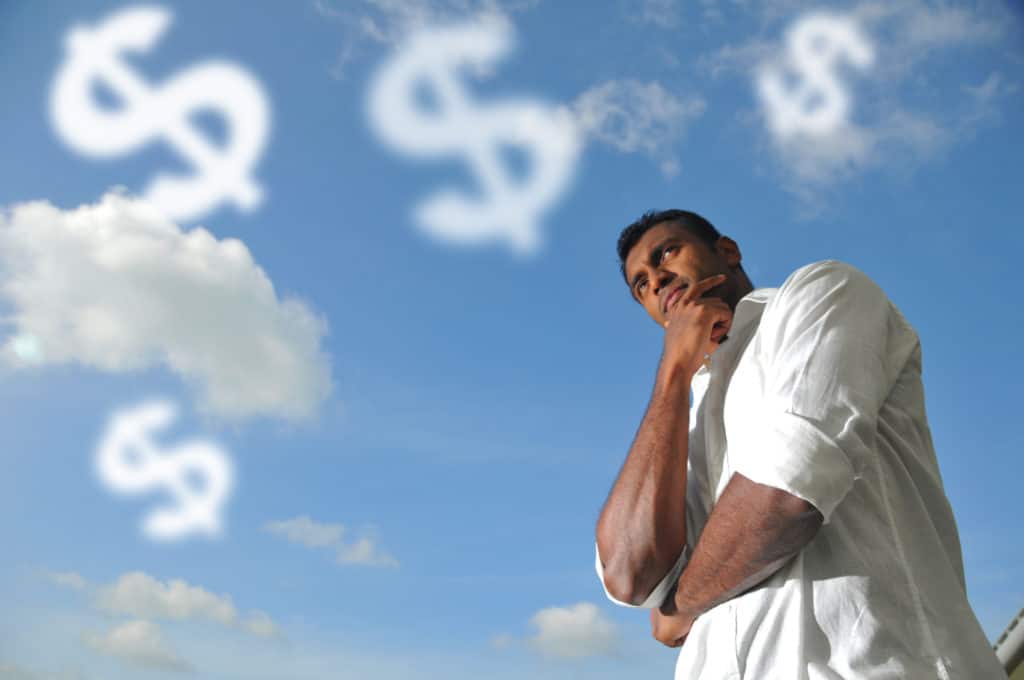 The Trackman Launch monitors are typically the most expensive on the market.
However, there are other options that are coming out that cost even more money.
For a basic personal launch monitor, you may only spend a few hundred dollars, but for these higher end models like the Trackman, you can expect to spend several thousand dollars.
Of course, if you own a golf club fitting center, you can make your money back by doing custom fittings and allowing people access to the Trackman system.
However, for those who are simply looking for some stats about their own golf swing, the lower-priced models are probably going to be the better choice.
However, there are some downsides to the cheaper launch monitors.
For starters, the results are not going to be as accurate.
You will be able to see how you are hitting the ball and the way that your game is trending, but the numbers may be off from time to time.
This is not to say that Trackman is always 100% accurate.
You may take a few swings and wonder if the results are accurate and have to make a few adjustments to the setup of the Trackman before realizing that the results are what they should be.
Essentially, all of this technology can be off from time to time.
The key is to get as close to accurate as you can, and Trackman is the best model to choose to help promote that.
One option that many golfers have considered to help with the pricing of these launch monitors is to invest in one with a group of friends.
If you have friends in your golf game that you can trust, you can all chip in on a Trackman and then use it as needed and share it with everyone.
3. Accuracy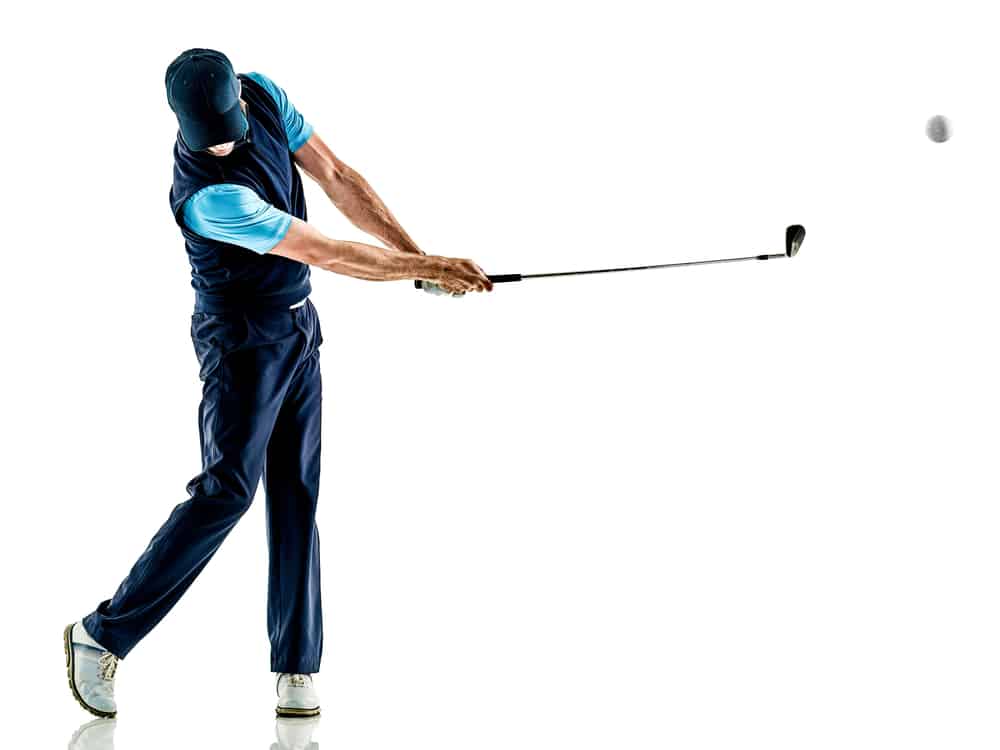 One of the best parts about modern-day golf equipment and fitting is the ability to test things before you purchase.
If you want to buy a new driver, you can head to a local driving range, club fitter, or golf course and try out all of the new options on the market.
However, when it comes to launch monitors, this is likely not going to be the case.
It is not all that often that you would have a chance to stand there with several different launch monitors and get to compare the accuracy.
The best way to do this is to compare different reviews and information available to you on the market.
However, if you were able to put the launch monitors next to each other and compare them all, you would likely notice that the difference in accuracy is pretty significant.
Some launch monitors will give you almost exact numbers for your shots, and others will be a yard or two off.
This may not seem like a lot, but remember that one or two yards can result in a putt that is six feet or more away from the hole.
For players on professional golf tours, you can see why accuracy is the number one feature they need in a launch monitor.
The difference between some of the cheapest launch monitors on the market and the most premium can sometimes be as much as 15 yards of difference in distance.
Clearly, this is going to be an issue for any player.
Although you can't always associate accuracy with price, it is a factor that plays into it.
Some companies are starting to make some smaller personal golf launch monitors that are actually quite accurate.
The way they keep the pricing down is that they offer limited stats and numbers.
You may be able to see your distance, but not total roll or spin direction.
Sometimes when looking for a launch monitor on a budget, these are decisions that you will have to make.
4. Technology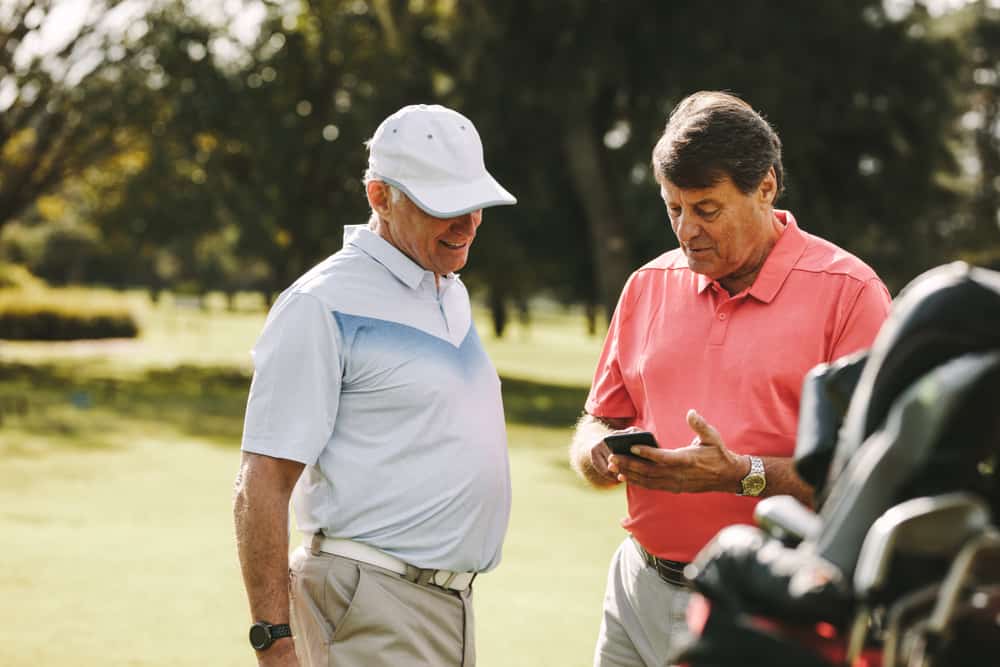 Not all launch monitors are made with the same technology.
In fact, many launch monitors will have significant differences in results because of the technology that they use.
The two most popular types of golf launch monitors are the radar and the photometric golf launch monitors.
The radar launch monitors typically tend to be the most accurate.
This is the technology the Trackman golf launch monitor uses.
You will see that it gets set up behind the player so that it can accurately gather data about the impact position or the strike zone.
The photometric devices are placed at the side of the player hitting their golf shots, kind of in line with where the golf ball is.
The photometric launch monitors use high speed cameras to get results about spin and even direction of the golf shot.
For many years, golfers would have to choose between these technologies, with most realizing that the radar technology is a bit more accurate for overall results.
However, in recent years, some companies have been starting to combine these technologies.
The combination of the radar and photometric devices brings a much more accurate fitting experience to the market.
In addition, this combination is also really good for a golf simulator setup.
5. Indoor Vs. Outdoor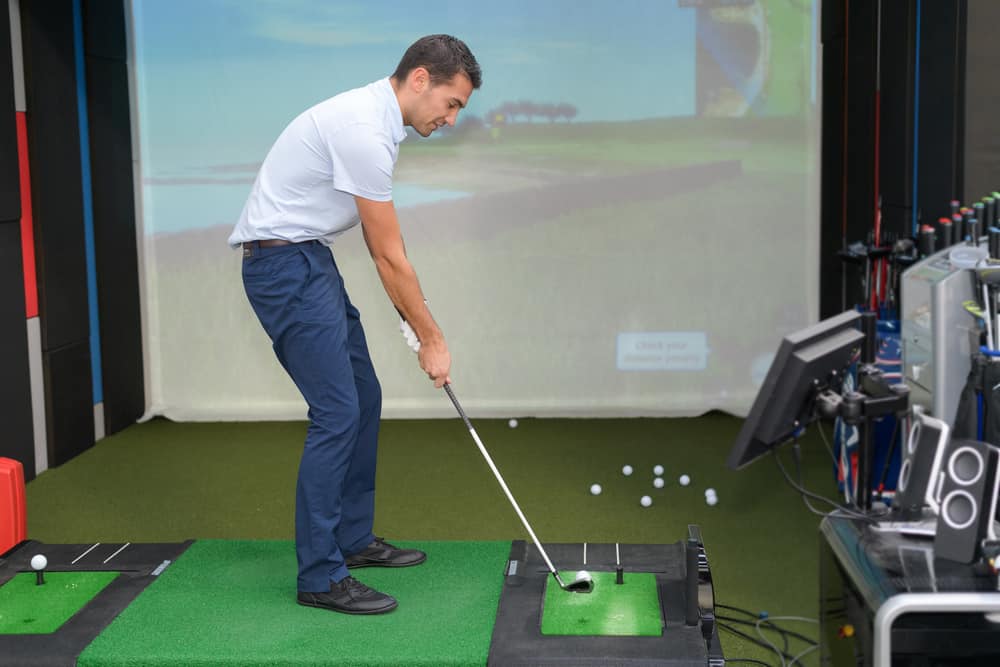 Launch monitors can be used both indoors and outdoors.
The indoor launch monitors are great for golf simulators, but the outdoor launch monitors can sometimes give golfers more of an accurate or real-time feel when working on their golf game.
Ideally, a golf launch monitor will work both indoors and outdoors, and you will choose something that has a lot of variabilities.
However, this is not always the case.
The Trackman golf launch monitor works both indoors and outdoors.
However, you must make sure that your indoor setup has plenty of room, or it will not work correctly.
Before purchasing your golf launch monitor, make sure that you understand where it can be used and the space requirements you will need to be able to use it.
If you are not capable of using the monitor both indoors and out, it may not be the right fit for your golf game overall.
Some golfers who have an outdoor launch monitor will find a quiet afternoon to take it with them out on the course.
When out on the course, you can get some insight into why you play the game the way you do.
Hitting golf shots on the driving range is one thing, but carrying that technology out onto the course will be what really makes the difference in your abilities as a player.
6. Durability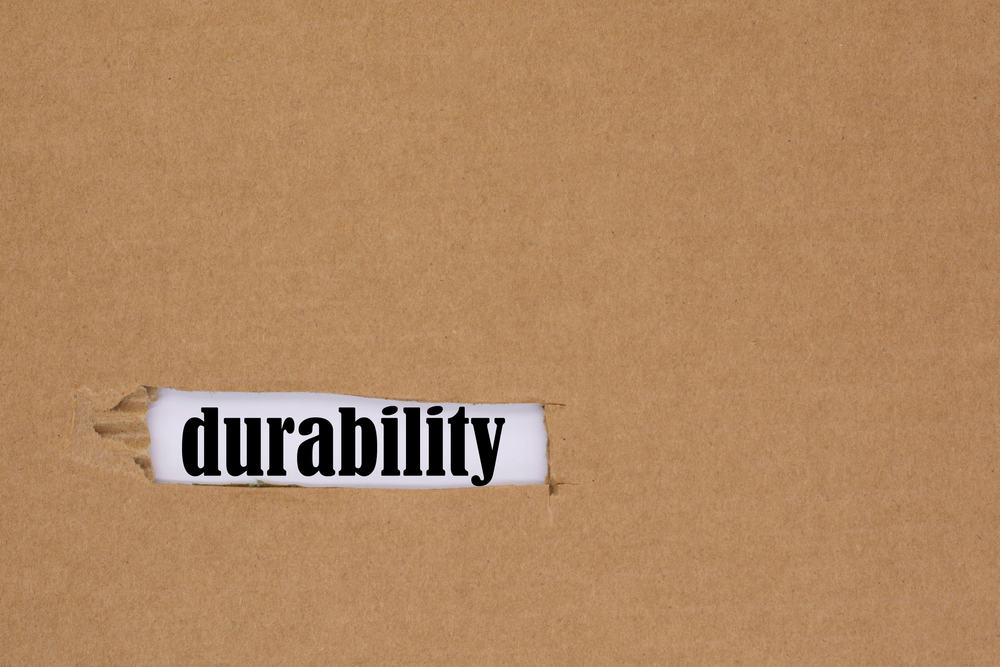 A golf launch monitor is expensive.
The last thing you want is for something to happen to the launch monitor when you are in the process of using it to help your game.
The best launch monitors have some durability to them.
Look for something that has a harder case around it.
Also, make sure that you follow the basic recommendations when it comes to where you should place the launch monitor.
The issues that many players have are a result of user error and setting up the monitor too close to the area where they are swinging.
You will want to take great care of your launch monitor, regardless of the model you purchase.
The Trackman is quite durable, but it is not the most durable of all options on the market.
You will still need to be quite careful that nothing happens.
7. Software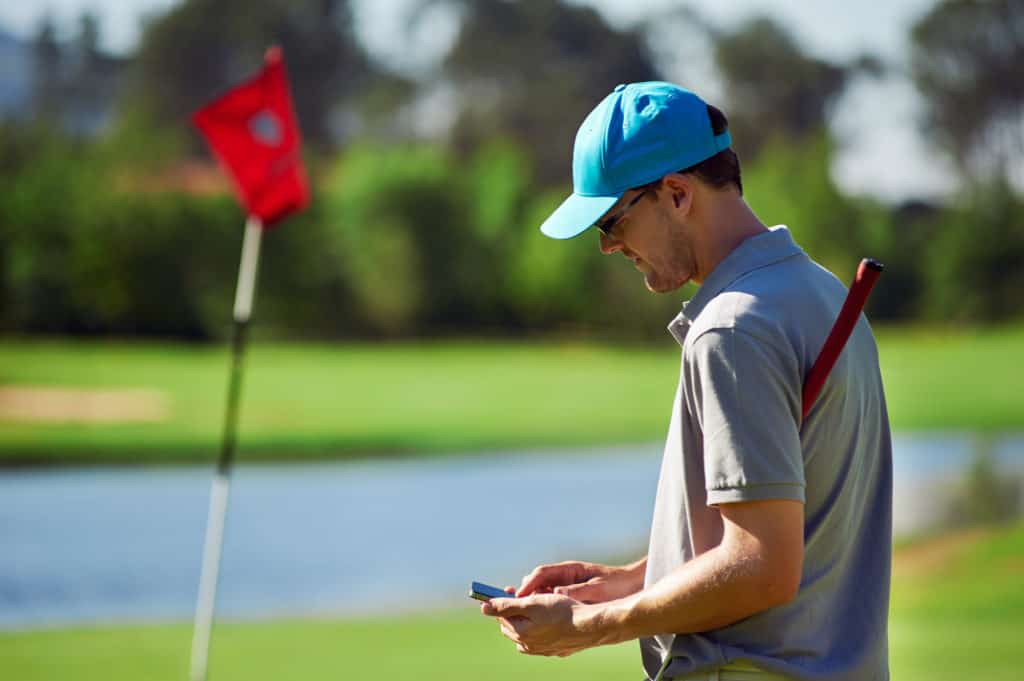 When you purchase something like a Trackman, there is an app that goes along with your Trackman that will send all the results to your phone.
The results are delivered in a very easy-to-read format, and there is plenty of interactive information to help you understand what you are looking at.
Of course, some golf launch monitors are made to work with a golf simulator.
If you are looking for a golf simulator setup, make sure that the golf launch monitor that you choose has the simulator software that is compatible with it.
Some launch monitors work will work with iPhones and androids while others will only work with the iPhone, so try to find something that is compatible with the current technology that you have in place.
You can save yourself quite a bit of money if the golf launch monitor you are using is compatible with your other electronic devices.
Is A Trackman Worth It?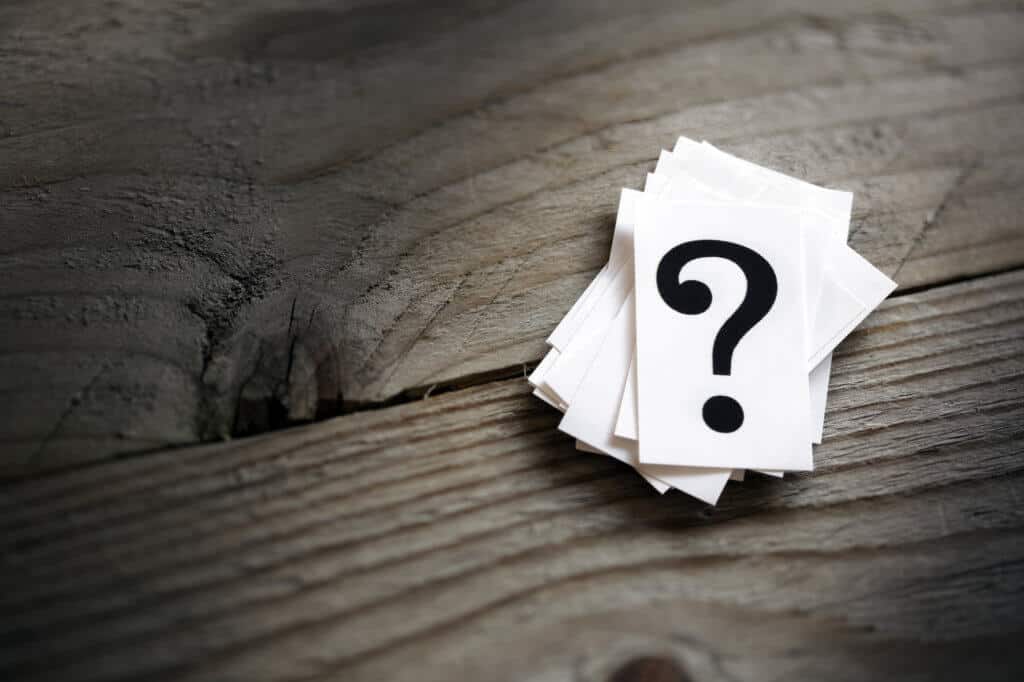 A Trackman is worth it if you are going to be able to use and understand the technology.
However, for the average golfer, purchasing a complete launch monitor system like the Trackman is probably not worth the price.
The high price would mean that you would have to use this system almost daily to justify the cost.
Otherwise, you would be able to go to a local center where they have a Trackman and use their equipment.
Although a fitting with a Trackman or a lesson where a professional uses the Trackman may be expensive, it certainly will be cheaper than the cost of purchasing the unit itself.
Purchasing a Trackman for the accuracy and impressive benefits that it offers is amazing, but most average golfers don't need to spend this much on a personal launch monitor.
Instead, buy a smaller personal golf launch monitor that will help give you some basic results because, even if the accuracy is not as good, it will be a better overall investment.