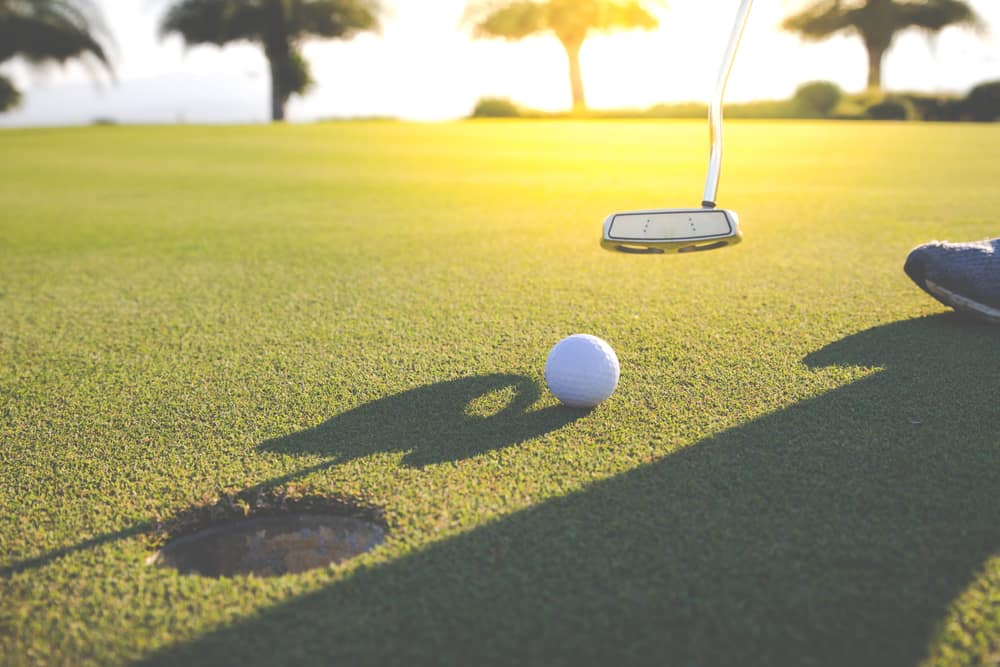 When putting on a fast green, it is going to help you to have a little weight at the end of your putter.
This may seem counterintuitive, considering that a lightweight clubhead may sound like a smarter choice, but it is actually the opposite.
You will only want to make slight movements with a golf putter on fast greens.
You need to keep the putter head controlled and the movements small to see the best results.
This type of putting on fast greens is difficult, but it is made much easier when you have the proper equipment.
Let's take a look at some of the best putters for fast greens.

Best Putter For Fast Greens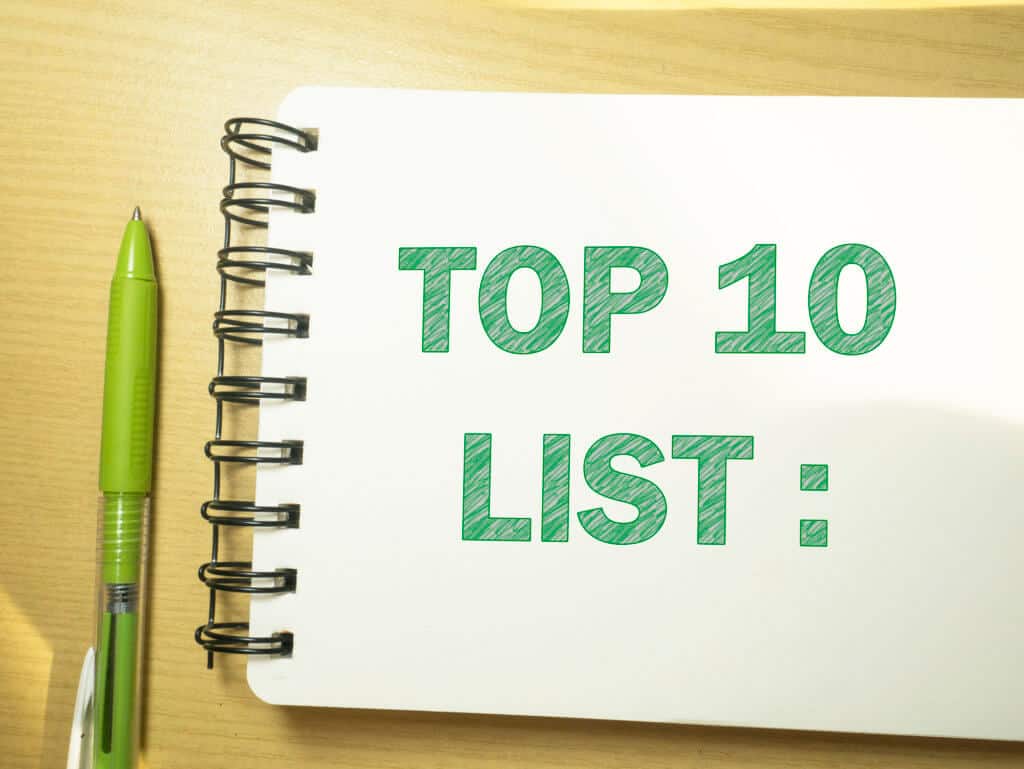 1. Odyssey Golf 2021 White Hot OG Putter 1WS
Key Features
Wide clubhead that adds a bit of weight
Silver PVD finish
Original White Hot Formulation
Golfers are quite lucky that Odyssey decided to bring back the original Odyssey design this year.
The Odyssey White Hot OG is one of the best putters for fast greens, and it features the original Odyssey formulation that made this club so popular in the beginning.
The Odyssey putters are used both on Tour and by the amateur players.
There is no question that this golf club has been proven on Tour.
The 1WS model is one of our favorite choices for fast greens because of the wider clubhead.
Since the clubhead is so wide, it is much easier for golfers to line up and make a quick tap that will get the ball close to the hole.
There's no need for large movements and the opportunity to get the ball off the proper path.
Pros
Silver PVD finish
Tour-proven design
Incredible feel
Wide clubhead design
Cons
New release, so pricing will be a bit higher
2. Cleveland Golf HB Soft #4 35", Satin (Huntington Beach Soft)
Key Features
Soft feel
Precision milled face
Speed optimized technology
The Cleveland Golf HB Soft is one of the softer feeling putters on the market.
One of the benefits of a soft putter is that, when you make contact, the ball won't skip off the face and get away from you.
Certainly, when putting on a fast green, you can see that this would be a positive.
With the Cleveland Golf HB Soft #4, you will get a very classic-looking clubhead with a CNC milling pattern.
The milling pattern increases the friction and allows for a much purer roll coming off the clubface.
Pros
Precision milled
Soft feel at impact
Forgiving even on off-center hits
Cons
Alignment lines are not as easy to follow as some other putters on the market
3. TaylorMade Spider X Putter HydroBlast Single Bend
Key Features
Unique head shape
TPU Pure Roll Insert
Better Feel than previous models
The TaylorMade Spider X HydroBlast is another great putter for fast greens.
This is a new model that has a TPU Pure Roll insert in the clubhead that is built for a softer feel.
The putter is made with premium materials that bring about some really great performance.
In addition, the new single bend design promotes a slight forward press and a more pure role.
The head shape of the Spider putter is an X style, and it is more streamlined that previous models.
The X, of course, helps to promote more consistency and stability at impact.
This ensures you will be able to keep the putter stable each time you need to make one of those slipper putts on a fast green.
Pros
Multi material construction
TPU insert for soft feel.
True path alignment system
Cons
The putter head is a bit bulky; take some time to get used to
4. Pinemeadow Golf Men's PGX Putter
No products found.
Key Features
Nice looking white finish
Tour Weighed
Easy alignment
As you know, having a putter with more weight in the head means that it will be easier to control the ball on a fast green.
The Pinemeadow PGX putter is a very low-priced putter that is known for having more weight in the clubhead.
Many golf putters that are a bit cheaper are going to be lighter.
The lighter materials have to do with keeping the price of the putter down.
Luckily these Pingemeadow PGX putters are going to have plenty of weight in the head and make it easier for golfers to have the feel they need on a putt.
There are 40 grams of additional weight in the putter head which means this putter is considered to be Tour weighted.
As faster greens become more popular, it's smart to have a club that is fairly priced but can get the job done.
Pros
Tour weighted to help players on a faster green
The contrast of white color makes it easy to line up
Very fair pricing
Cons
Make sure to protect putter head or paint will chip
5. TaylorMade Truss Heel Putter
Key Features
Blue PureRoll Insert
Better Feel
Adjustable Weights
One of the things that set the TaylorMade Truss putter apart is the stability that you can get with it.
In addition, there are adjustable weights in the putter.
If you find that moving from one course to another and having to adjust your stroke is difficult for you, having an adjustable putter is a smart choice.
In the face of the TaylorMade Truss Heel putter is what they call a Pure Roll insert.
The Pure Roll insert is going to help improve both the sound and feel of the putter.
When you look at this putter, you will see how the heel is connected to the shaft of the club.
The reason behind this is to increase the stability and make it even more consistent for players.
Pros
Easy to adjust
Better feel than previous putters
Heel truss hosel design
Cons
Not the best putter for a more rounded putting stroke
6. Odyssey Stroke Lab Triple Track
Key Features
Great for alignment
Less weight in shaft more in the head
Firm feel
The Odyssey Stroke Lab Triple Track putter is continuing to become more and more popular.
Not only do players like the Triple Track putters, but they also enjoy the Triple Track design that they are seeing on golf balls.
The entire concept around this is better alignment.
For a player to have an easier time lining things up, they are going to want to use this Triple Track to help.
We love that this clubhead has been redesigned to have more weight than before.
However, the shaft is quite lightweight, so this is a perfect combination for what golfers need on a fast green.
Overall, the look, feel, and sound of the putter have been quite well received.
The White Hot Microhinge insert gives a firm but controllable feel that players will enjoy on the faster greens.
Pros
Weight has been redistributed to the clubhead
Alignment lines help the player feel confident about their swing
Combine with Triple Track golf ball lines
Cons
Take a bit of getting used to the alignment system
7. Cleveland Golf HB Soft Premier #14 Single OS 34" RH, Gray Satin
Key Features
Great looking gray satin finish
Speed optimized face
CNC milling
You will see Cleveland golf come up on our list a few times.
Cleveland puts a great deal of precision and hard work into the putters they put on the market.
If you are looking for a putter that gives you consistent performance and looks great while doing it, then the HB Soft Premier #14 is a great choice.
The large clubhead size of this putter makes it a bit heavier, and you should have no trouble controlling it around the green.
The soft feel allows you to get some control even when putting on those really fast greens.
Overall, you will find that the Cleveland putters are also fairly priced, making it a bit easier to invest in a model like this.
Pros
Gray satin finish
Has two grip options
Consistent speed
Cons
Large mallet design is sometimes intimidating to players
8. CĀG Golf | Three X5 Putter | Alignment Aid | Customized Head Weight
Key Features
Helps golfers to aim
CNC milled aluminum face
Custom head weight
One of the best things about the CAG putter is that you are able to order them in three different weight configurations.
If you are playing golf on a course with fast greens, you should consider using a putter with a heavier weight in the head.
The face of the CAG putters is CNC milled.
The CNC milling on the face helps to promote a forward roll and a better experience as the golf ball comes off the clubface.
In addition, this is a minimal toe hang putter.
If you are a golfer who has a straight back and straight through type putting stroke, you will have better luck with the CAG putter in your hands.
Pros
Very precise putter
Unique golf technology well suited for faster greens
Oversize golf grip
Cons
Lesser known brand may be difficult to try before buying
9. Spider FCG #1
Key Features
Forward center of gravity placement
Pure roll technology
Adjustable weight
The Spider putter started as just one design, and it has since expanded into a bunch of other styles and designs.
The Spider FGC is one of the best models for golfers who are putting on fast greens.
Since this putter has such a large and solid head, it tends to do quite well when the greens are really fast.
The putter features a copper Pure Roll insert that helps to give players a more firm but solid feel.
This means that when you make contact with the putter, the ball will stay on your line, yet it is not going to come off with too much speed to control.
The True Path sightline on the putter also helps players to align their shot a bit better with the Spider in play.
If you are playing on fast greens, alignment is key.
Making sure that you are properly lined up to the hole is essential.
If you happen to have a bit too much speed, hitting the hole is going to help to stop the ball on a fast green.
This won't be possible unless you are lined up the way you should be.
Pros
Forward center of gravity placement
Pure roll insert
Adjustable weights
Cons
So many Spider models to choose from, hard to tell which is best
10. Tour Edge Wingman Putter (33", Face Balanced)
Key Features
High MOI
Highly resistant to twisting
Interchangeable weights
As years go on, putters seem to get bigger and bigger.
Golfers find that with the bigger putters, they have more control and consistency with their golf shots.
One of the technologies that help this putter stand out is the lock-on alignment technology.
Essentially, you are going to have no trouble lining this club up for a great shot.
When you look down at the putter, you will see that it's very easy to get the club lined up to the hole.
Your eye line will naturally lock in, and you can learn what it takes to hit straight putts.
A high MOI putter also helps to ensure that when the ball comes off the face of the club, it is on a straight and solid path.
On the face of the Wingman, you will see the Micro Groove technology.
This helps to give a soft feel and ensure that there is no skidding as the ball comes off the clubface.
With three different hosel models to choose from, this is one of the most advanced putters for the price.
Pros
Very high MOI
Lock-on alignment technology
Three different hosel options
Cons
Feel on something like the Spider putter is often a bit better
Conclusion
Hopefully, these best putters for fast greens have helped you decide which could be a good fit for your game.
With all of the choices out there, there is no reason to play with a putter that is not specifically suited for your needs.
When playing on fast greens, make sure that you consider the length of the putter as well.
Sometimes the longer putters are going to add in some extra weight.
Overall, putting on fast greens can be difficult.
Players need to learn touch and feel because, otherwise, they will make quite a few three-putts.