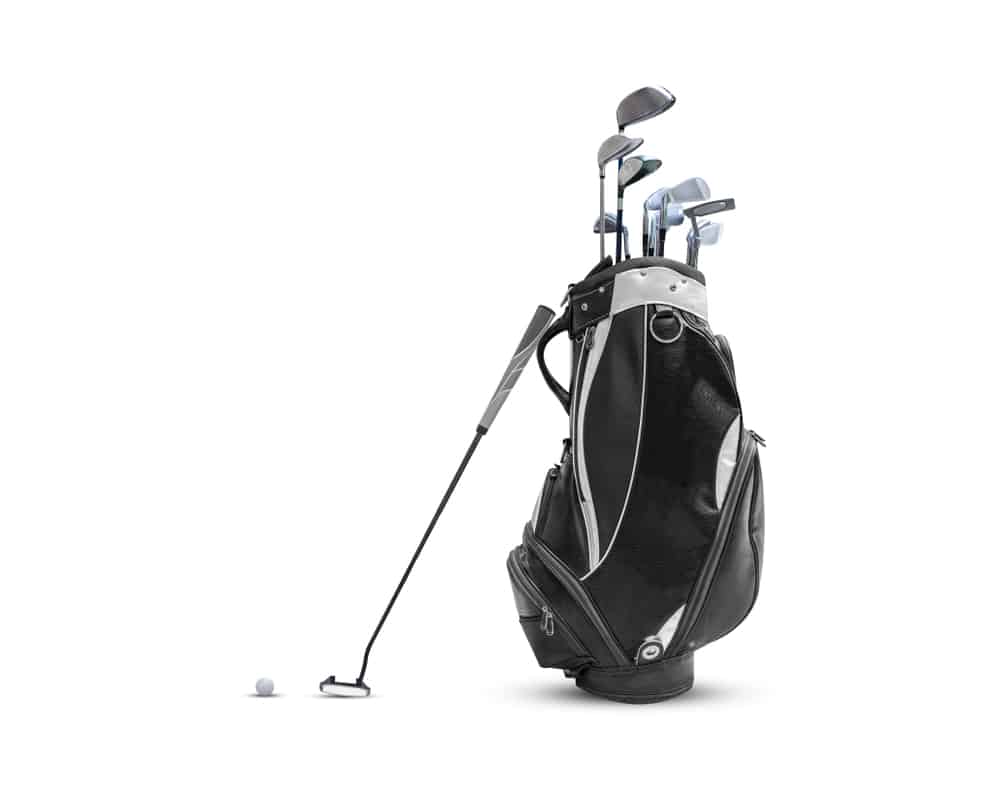 The most important job of a golf bag is to keep your golf clubs protected.
If the golf clubs in the bag stay protected, you can play with them for years to come.
If the conditions inside the golf bag lead to damage to the clubs, then you will be replacing the clubs much more often.
Therefore, the golf bag is not quite doing its job.
The full-length dividers do a tremendous job of keeping the golf clubs in good shape and ensuring that they don't touch each other while in the golf bag.
Almost all golf bags have dividers, but not all of them will feature full-length dividers.
If you want a bag with full-length dividers, we have the top five on the market for you to consider.

Golf Bag With Full-Length Dividers (Top 5)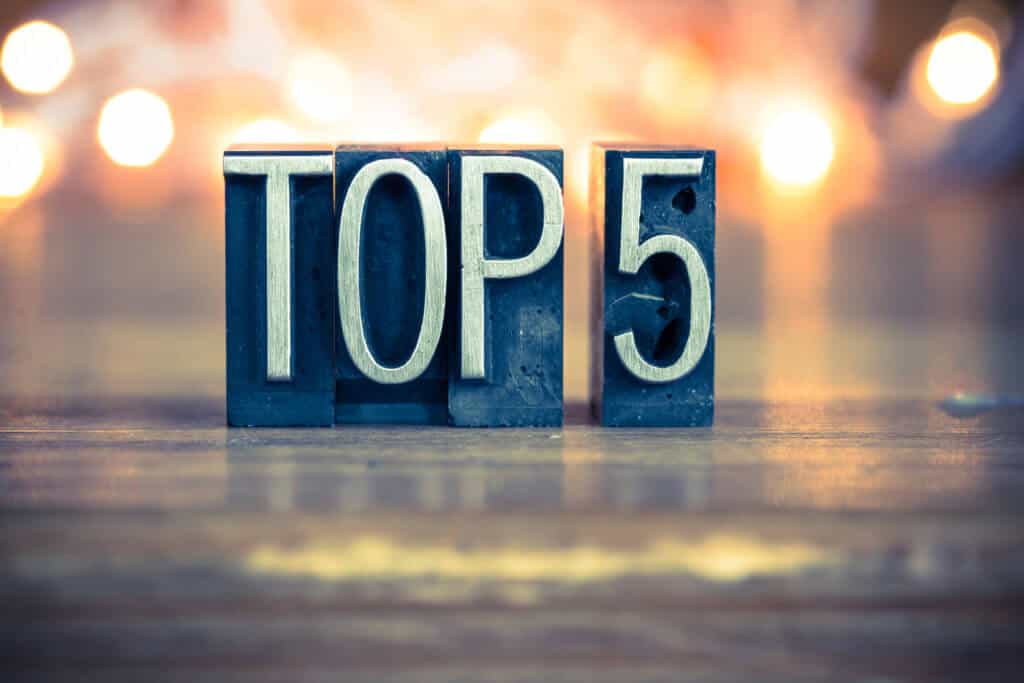 1. Cobra Golf 2020 Ultralight Cart Bag
Key Features
Available in a few colors
Oversized pocket
Insulated cooler pocket
If you are a Cobra customer, you likely know that their golf equipment is known for being both high performing and affordable.
Overall, Cobra makes products that are just as good as any other on the market, yet the products are priced quite fairly.
That is undoubtedly going to be the case with the Cobra Golf Ultralight Cart Bag.
This bag offers all of the greatest innovations that a golfer could want, yet it is lightweight.
One of the things that players need to be aware of with cart bags is that they tend to get really heavy.
When the bag starts at close to ten pounds, and then you start putting clubs and balls and gear in the bag, the weight will add up fast.
You can avoid this problem by choosing a cart bag with a lower bag weight.
Overall, the lower bag weight makes it easier for you to keep the bag manageable to move around.
Obviously, if you choose a bag like this, you are going to be playing most of your rounds on a cart.
However, even when playing cart golf, you still need to be able to lift your clubs into and out of your car.
When the bag weighs more than 40 pounds, this can end up being quite difficult for some players.
The great thing about the Cobra Ultralight is that, even though it is lightweight and easy to maneuver, it still offers quite a bit of functionality.
The 14-way top, full-length dividers, and large apparel pockets give you exactly what you need to organize and protect your gear.
There is a fleece-lined rangefinder pocket that helps you keep your electronics protected as well.
Probably the favorite pocket for most golfers is the insulated cooler pocket.
This will hold twelve cans inside, which is quite a bit.
If you plan on bringing some drinks for friends to enjoy on the course, you will especially enjoy this feature of the Cobra Golf Ultralight Cart bag.
You won't have to worry about the cart strap blocking access to all of the functionality of the Cobra Ultralight.
The Cart Strap Pass helps to make sure your bag stays in place but allows you access to all of the pockets.
For a bag with this much functionality, a starting weight of only five pounds is quite impressive.
Overall, any golfer would be happy with the Cobra Golf Ultralight even if you don't own Cobra golf clubs.
Pros
Lots of pockets
Full-length dividers to keep clubs protected
Large storage spaces for gear
Cons
Cobra logo is rather large, may not be a good choice for a non-Cobra player
2. Callaway Golf 2021 ORG 14 Cart Bag
Key Features
14-way arched top
10 Front-facing pockets
Cell Phone sleeve
The Callaway Golf 2021 ORG 14 Cart Bag is one of the most advanced products that Callaway has put on the market.
This goes way beyond your typical cart bag.
Instead, it is a complete solution to everything a golfer could need while on the course.
The Callaway Golf 2021 Org 14 Cart Bag has a 14-way arched top that makes sure all of your clubs are completely separate and protected.
In addition, the full-length dividers are strong and durable, and they will protect the shaft from experiencing any damage during your round.
Riding on a cart is convenient, but it can do quite a number on your golf clubs.
One of the things you will love about the Callaway Golf 2021 Org Cart bag is the number of pockets.
There are a total of ten forward-facing pockets on this bag.
Having all of the pockets on the front of the bag allows you access to all of your belongings, even with the bag strapped on the cart.
In years past, the pockets would be scattered all over the bag, and players would have no access to the things in the back.
In addition, the improved cart strap pass-through makes it so that none of your pockets are stuck behind the strap either.
This bag is one that allows you the room and the access to fully organize your golf bag.
Last but certainly not least, we love the new hook and loop straps that are in place for those who like to walk the golf course.
The Callaway ORG 14 is a perfect bag for walking the golf course with a pushcart, but because of its size, it's very important to use the proper straps to secure the bag in place.
Pros
14-way top
Full-length dividers
Putter well
Front-facing pockets
Cons
Premium pricing for this golf bag
3. TaylorMade Supreme Cart Bag
Key Features
15 full-length dividers
Fade-resistant fabric
Magnetic stash pocket
Getting a brand-new golf bag in your favorite color is an exciting day for any golfer.
However, if you find that the color of your golf bag has almost completely faded in color after just a few months, it can be very disappointing.
This is a common issue that golfers see with golf bags, and it is related to the time that golf bags have spent in the sun.
Since these helpful organizers are almost always completely exposed to the sunshine, they are going to fade quickly.
That is why TaylorMade built the TaylorMade Supreme Cart bag with a brand-new fade-resistant yarn-dyed fabric.
There are UV Protective materials within the fabric that will ensure that it does not fade for quite some time.
This is especially important for those who purchase a red bag and don't want it to look pink after just one season.
When it comes to the club dividers, the TaylorMade Supreme Cart Bag comes with fifteen individual club dividers that extend the full length of the bag.
Even though players are only allowed to carry fourteen clubs, the 15th slot ensures that there will be room for some kind of alignment stick, a ball retriever, or a weighted training club.
Whatever you need to keep in this bag, you will have room for it.
Another thing worth mentioning about the TaylorMade Supreme Cart bag is the magnetic stash pocket.
Magnetic pockets on golf bags are starting to grow in popularity.
They take much less time to deal with, and you can quickly and easily store your belongings.
The magnetic stash pocket on the TaylorMade Supreme Cart bag is on the front of the bag and quickly allows you to put away whatever you need and access it again with ease.
This type of functionality always keeps the golfer and pace of play in mind.
After all, in addition to staying organized, it is just as essential to move quickly while you are making your way around the golf course.
You can't get too involved with keeping track of your belongings and slow down your pace.
TaylorMade makes quite a bit of equipment, and with the logo on the side of the bag, this could be a perfect choice for those who are carrying TaylorMade equipment along with them.
You won't be disappointed with the value that you get with the TaylorMade Supreme Cart Bag.
Pros
Keeps you organized
Magnetic stash pocket
Golf bag won't fade
Plenty of space and room for all clubs
Cons
Overall, bag size is a bit smaller than something like Callaway ORG
4. Sun Mountain 2020 C-130 Golf Cart Bag Black/Black
Key Features
14-way full-length dividers
Integrated top handles
Putter well
The Sun Mountain golf bags are some of the more premium choices on the market.
With a Sun Mountain bag, you are going to always see high-quality manufacturing and innovation that works for any player.
The Sun Mountain C-130 is the largest and highest quality bag that Sun Mountain currently puts out.
With the technology that this bag offers, you will be able to protect and organize all of your equipment.
There are fourteen individual club holders, and they each have a full-length divider to keep your clubs safe.
In addition, there is a putter well that keeps the putter in its own separate compartment.
Even if you have a larger grip on your putter, the putter well should be able to accommodate it.
The Sun Mountain Bag features lots of small innovative updates that help players as they are getting their bag to and from the courses and while they are playing.
There is a new Smart Strappy System that uses two hook and loop straps along the back of the bag to attach it to the cart.
This allows all pockets to be readily accessible, and it also makes for a good option if you want to have full access to your golf clubs as you play.
There are a total of 13 pockets in the Sun Mountain C-130.
This leaves room for lots of separation between your gear and gives you the ability to stay organized.
Two full-length clothing pockets will keep outerwear and other apparel wrinkle-free and available should you need it.
As with any large cart bag like this, the cooler pocket is a must.
The large cooler pocket on the C-130 will keep your drinks cold the entire time that you are playing.
Sun Mountain has always been known to stand behind their products.
This bag is going to come with a one-year warranty that will help to ensure that the bag looks great and functions well for years to come.
The last positive worth mentioning about the Sun Mountain C -130 is the integrated top handles on the cart.
You can use these handles to get your bag on the cart, and then maneuver it so that it falls into place properly.
Overall, you will not be disappointed with the features and protection that this C-130 offers.
It could not be a better choice.
Pros
Two full-length clothing pockets
13 pockets total
Putter well
Integrated top handles
Reduced twisting with unique strap system
Cons
The bag is quite large, starting weight of 6.6 pounds
5. Bag Boy Golf 2018 Go Lite Hybrid Stand Bag
Key Features
Hybrid stand bag works on a cart or for carrying
14 full-length dividers
Rubberized putter and driver well
With the importance that the golf world puts on being able to walk the golf course, it can be hard to find the proper equipment to get this done.
Players are finding that most cart bags won't work as stand bags and vice versa.
That is why Bag Boy has created the Go Lite Hybrid Stand Bag.
This stand bag can easily transition from being a cart bag to a carry bag.
You will find that there is plenty of protection to strap this on the back of a cart or take it for a walk with you.
In addition to having a 14-way top, there are 14 full-length dividers in the bag.
Two wells, one for a putter and one for a driver, are in place to keep the golf clubs you use the most protected and safe the entire time you make your way around the course.
There is an ergonomic shoulder strap to make walking the golf course easier with the Bag Boy strapped on.
It's important to remember that, as great as full-length club dividers are, they also add weight to the bag.
This is why you will not see many lightweight stand bags that claim to have 14 full-length club dividers.
Bag Boy does not claim that this is their lightest bag or easiest to carry, but they do consider it to be one of the most versatile.
We wouldn't recommend this golf bag if you are a player who walks the course every week.
However, if you want the ability to go back and forth from walking to riding, you will like this option.
The bag has six zippered pockets so that it can neatly accommodate all of your belongings.
Chances are, if you are purchasing a hybrid bag like this, you are going to be cautious about how much you will put into it.
Since this is not a bag made specifically for carts, you will lose a bit of the functionality when it comes to the forward-facing pockets.
The pockets on a stand bag tend to be a bit more well distributed around the entire golf bag.
Overall, you will find that the color options, functionality, and versatility of the Bag Boy Hybrid make it a very good choice for the lightweight stand bag.
Pros
14-way organizer top
Rubberized putter and driver well
The double strap makes carrying the bag easier
Cushioned hip pad
Cons
Not as much storage space as a full cart bag
Conclusion
Hopefully, you now feel better equipped to purchase a golf bag with full-length dividers.
These five choices are all very high in quality and easy to work with and keep organized.
Remember that when you purchase a bag with full-length dividers, you will be doing a great thing to protect your golf clubs.