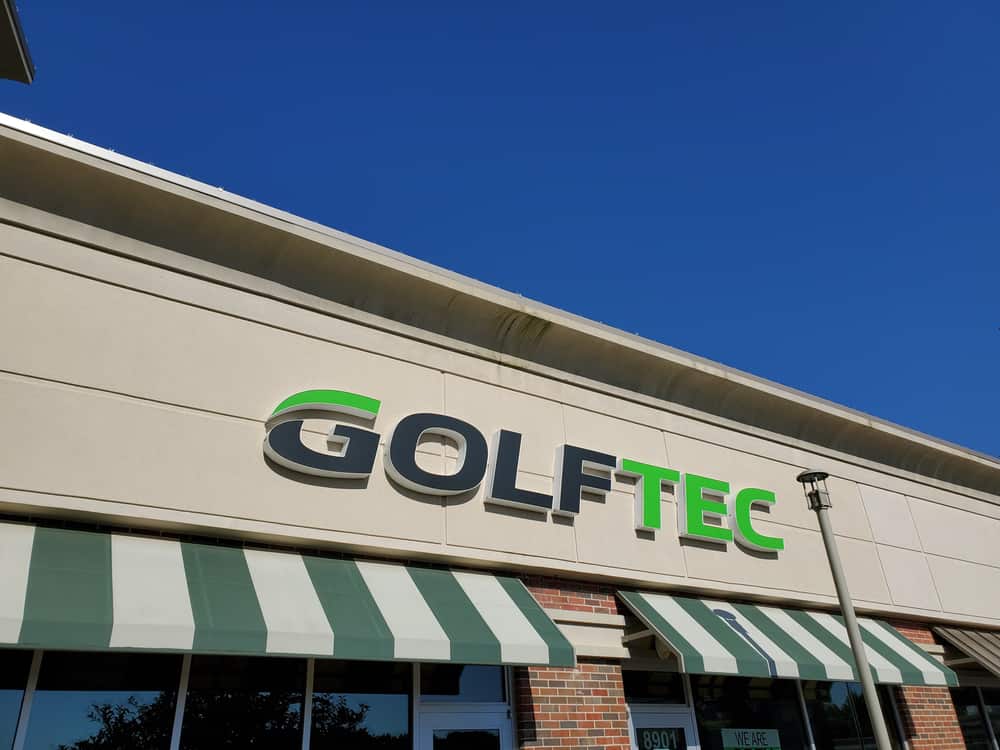 Have all your friends been heading to GOLFTEC for lessons and club fittings?
Many people are going to GOLFTEC for their golf instruction needs.
If you look at the pricing of GOLFTEC and the services that are offered, some players are questioning whether or not it is worth it.
We have done an extensive review of GOLFTEC to help you decide if the products and services offered will be worth the money.

Is GOLFTEC Worth It?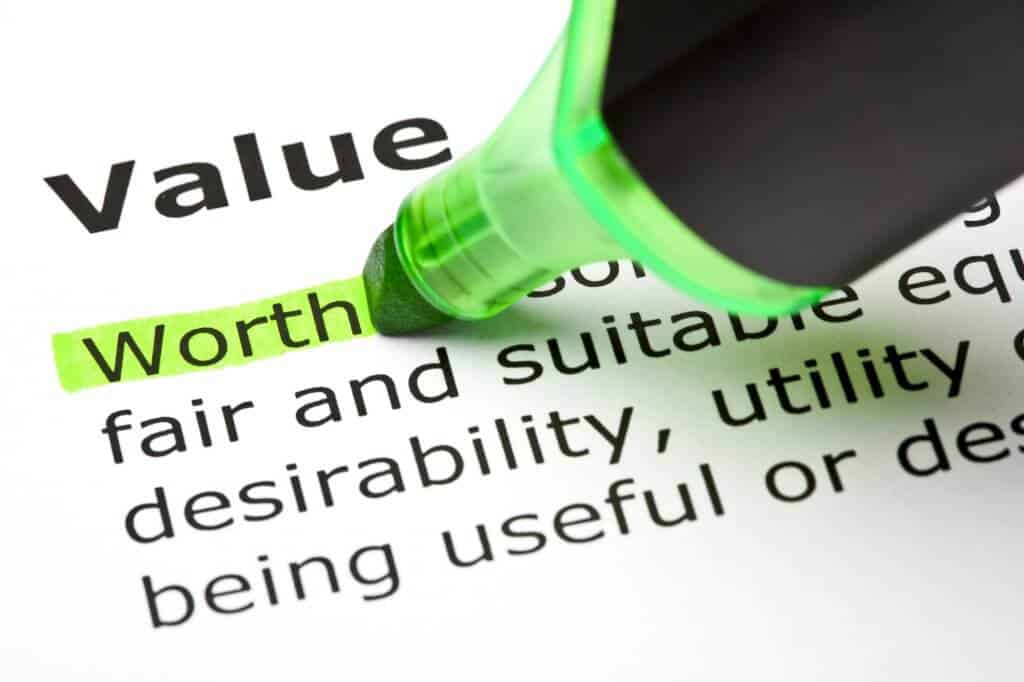 GOLFTEC is worth the money if you are looking for a club fitting or a serious plan of action to help improve your golf game.
Although the pricing for some of the GOLFTEC services may seem high, golf instruction is expensive.
There are some things that GOLFTEC offers to its players which are a better value than others.
Not all golfers are going to benefit from the experiences offered through GOLFTEC.
If you are unsure if you are going to see benefits in your game, try to break it down to the services offered.
Let's look at some of the individual services that GOLFTEC offers and analyze them in a bit more detail.
1. Swing Evaluation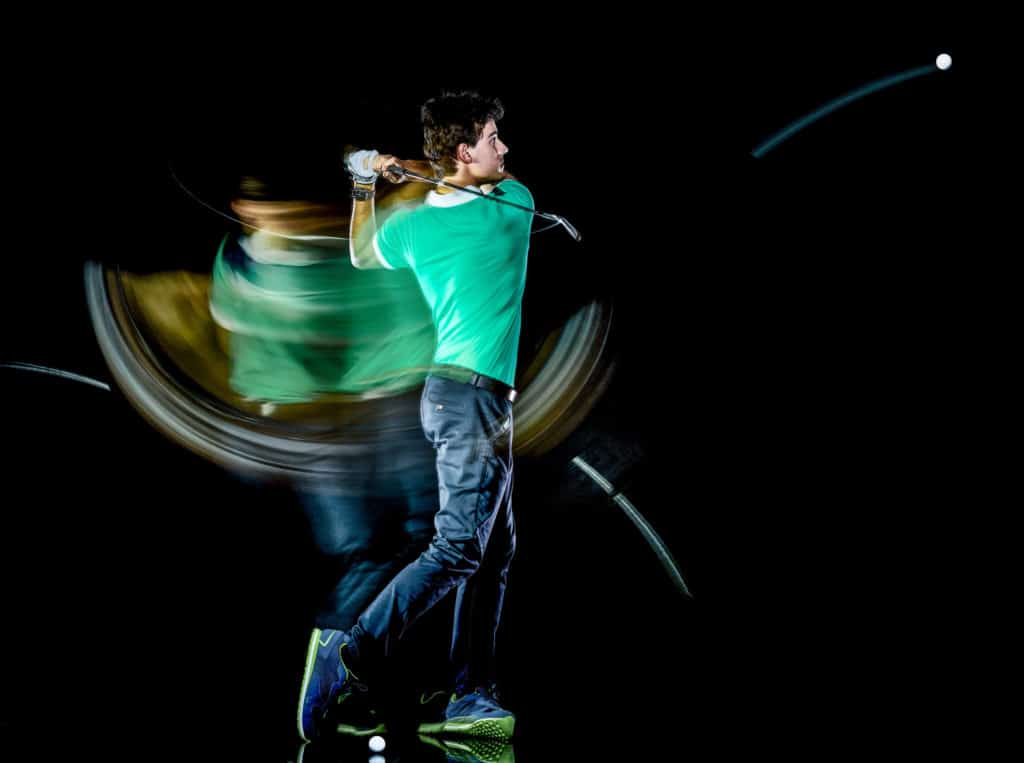 The primary service offered by GOLFTEC is their swing evaluation.
With a swing evaluation, you are basically looking at a golf lesson.
The GOLFTEC teachers are certified according to GOLFTEC's methods of swing analysis.
They know how to address specific issues with your golf swing and start implementing a plan to improve your golf game.
The swing evaluation starts at around $125.
Once you have paid this initial $125 for your swing evaluation and golf plan, you can discuss individual package options with your instructor.
The individual lesson prices are sometimes a bit less than $125, but that would be the general ballpark price for a lesson.
This is relatively standard in the golf industry.
If you are taking lessons at other facilities, you know that golf lessons are expensive.
However, the people who are teaching these lessons have also spent quite a bit of time learning and perfecting the golf game.
The one major issue with the golf club swing evaluation and golf lessons from GOLFTEC is that they are conducted indoors.
You will be hooked up to high-end golf simulators and launch monitors which will give you very accurate data.
However, this is not quite the same as seeing a golf shot for yourself.
When a golfer is outdoors and can see how the ball flies, it can sometimes help them understand the sport mentally.
Players will feel and see exactly what they need to work on just from watching the flight of the ball.
In a GOLFTEC simulator, you won't have this luxury.
Although you will see a simulated ball flight, it is not quite the same as seeing it outdoors.
On the plus side, the data systems which give you your feedback on your game are much more involved and will allow you a lot more data.
2. Club Fitting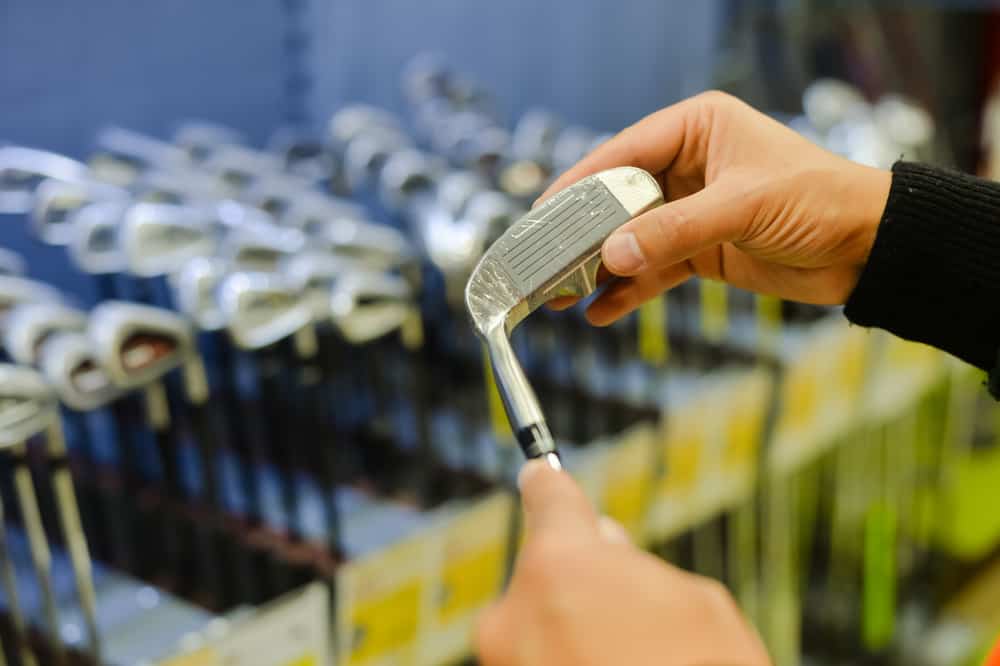 Club fitting is another service GOLFTEC offers.
The club fitting services are probably where we see GOLFTEC offering the most value.
Although we mentioned that the downside to the golf lesson is the fact that you will be inside, this does not really matter for a golf fitting.
In fact, sometimes a golf fitting indoors does a better job of controlling variables and giving you a better idea of the equipment that is best suited for your game.
GOLFTEC has top of the line simulators and golf launch monitors which give players detailed information they need to choose the right clubs.
The GOLFTEC systems are all capable of giving players specifications and examples of clubs that will work for them.
They will also have a variety of the best golf equipment on the market with interchangeable shafts.
Changing the shafts in these clubs is going to help players get the exact fitting they need for a club.
The launch monitors give information about spin, ball flight, total carry, and more.
These specifications are going to help you find something that fits with your game, and it will make the purchase a better investment.
Let's think for a second about ordering an $800 set of clubs that are not the right fit for you.
Chances are you will have to sell them a short time later, and it will be hard to get more than $500 or $600 for them.
If, however, you purchase $800 worth of clubs and pay for a $100 fitting, you may end up keeping this set of clubs for more than ten years.
Obviously, this is a much better long-term investment, and it will help to make sure you have what you need for years to come.
A club fitting at GOLFTEC is probably the best deal you can get from their services.
As golf equipment gets more technologically advanced, you should seriously consider getting a golf fitting.
3. Putting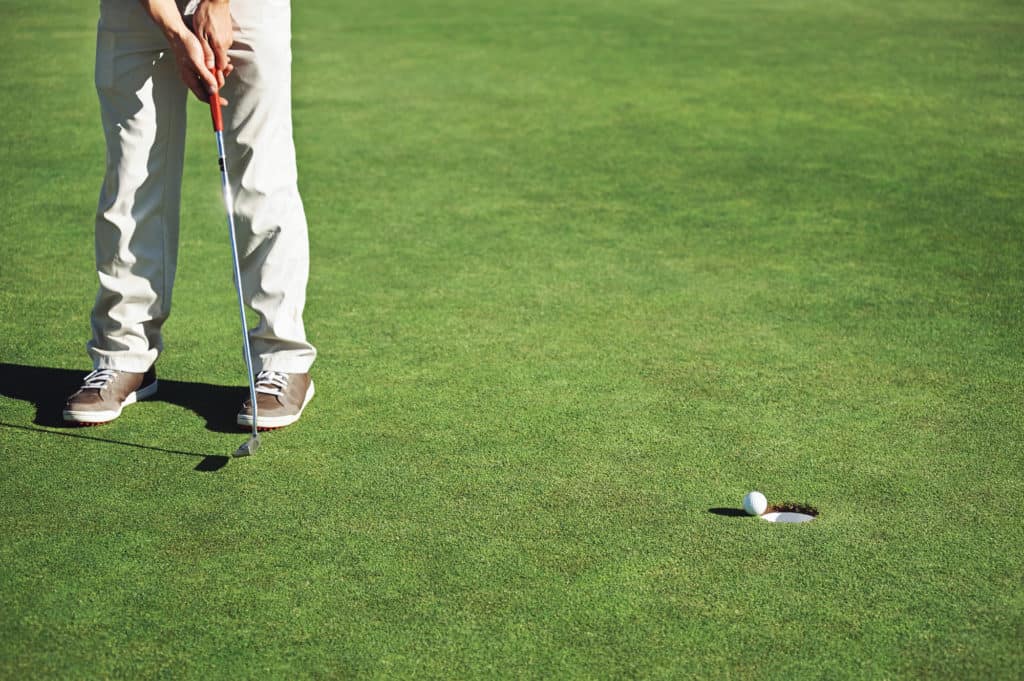 Putting is another feature that GOLFTEC strives to help golfers with.
Make sure the location nearest you has facilities to help golfers with putting.
Putting is the most important part of the game of golf.
We know that, without the proper putting tools and stroke, you are going to score considerably higher.
However, even after knowing this, the issue is that people would rather work on their golf game than on their putting.
Putting is just a frustrating part of the golf game, and many golfers don't want to spend the time to get better.
When you go to GOLFTEC for putting lessons and fittings, they can give you much more information about your stroke and where you stand with your game.
The putting stroke is difficult to get down, and there are lots of specifications and details involved which most people don't realize.
Just as you can measure launch angle, spin, and MOI on a golf shot, there are data points that can be collected for putting as well.
At GOLFTEC, they will record your putting stroke on video and compare it to where it needs to be to be more effective.
If you can start rolling the golf ball better, you will make a lot more putts.
In addition, the professionals at GOLFTEC will save this information about your golf putting stroke so that they can refer to it and see the progress you are making.
In fact, the ability to check on progress is another great benefit of the GOLFTEC system.
You will never have to worry about where you came from and where you are heading.
Their information and recordings keep people well apprised of their progress.
4. Junior Golf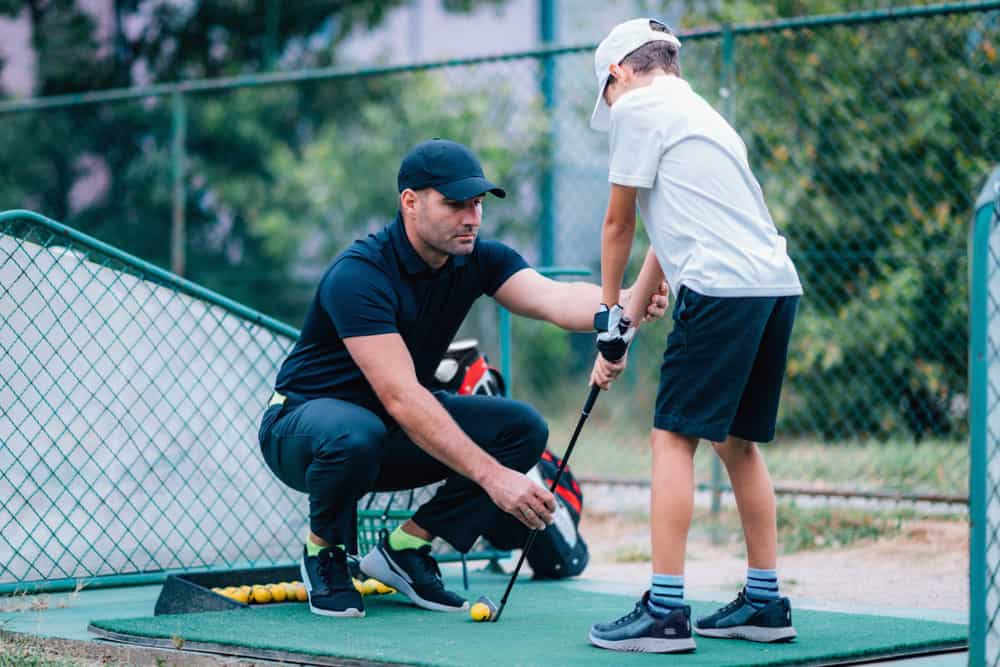 Junior golf is critical to the future of golf.
With a large portion of golfers starting to age, junior golfers will need to fill in and replace this group of people.
Junior golfers are welcome at GOLFTEC, and they make up a good portion of those who take lessons from the professionals at each facility.
Junior golf lessons are usually offered at a lower rate, and they are designed for students to be able to understand and reach their goals.
In other words, they will work with kids on different things than they would work on with an adult.
They want kids to have fun while still learning.
As your child gets better at their game, they will be able to track their progress and build a longstanding relationship with a coach who cares about them.
In general, having a mentor who cares about your child's golf game is going to motivate them to move forward with their golf career.
Another great benefit of this is that kids will have a chance to work on their golf game even if the weather is not cooperating that day.
For winter activities or rainy-day things to do, golf lessons at GOLFTEC are a great choice.
5. GOLFTEC App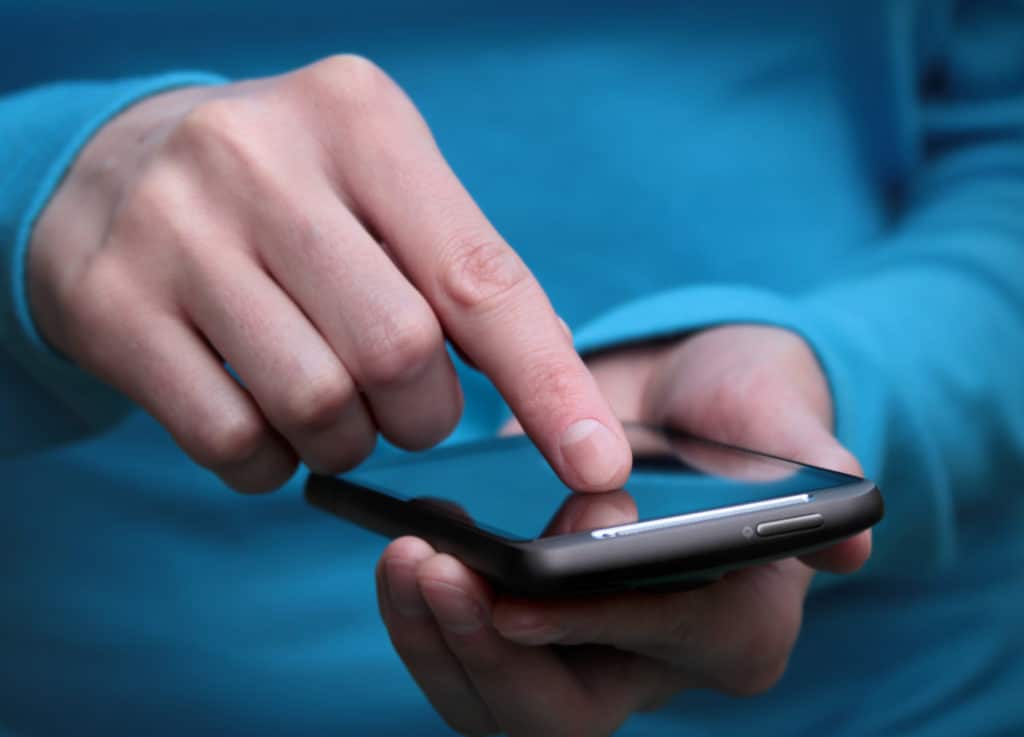 The GOLFTEC App is something that every GOLFTEC student has access to.
With the GOLFTEC App, you can keep a detailed log of your lessons, see videos and data on your golf swing, and get information about your next lesson.
If you are a numbers person and you like statistics and information, the GOLFTEC App is going to be a perfect choice for you.
Your instructor will be accustomed to working with this system, and they will guide you in what it takes to follow along and improve.
Golfers who like to improve their game by practicing, playing, and feeling the differences in their game will not do as well with GOLFTEC.
This system is built for those who are analytical and results oriented.
Who Should Go to GOLFTEC?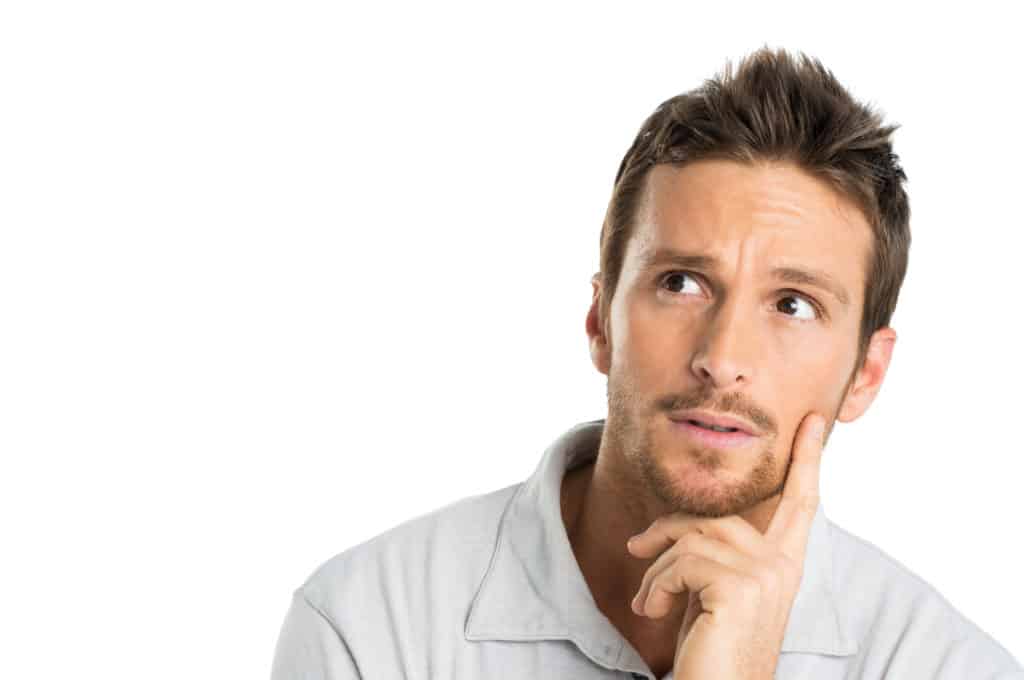 In the off season, when golf is not able to be played outside, everyone will benefit from spending some time at a GOLFTEC location.
With GOLFTEC, you can have a place to work on your game even when the weather is not cooperating.
When it is a not a rain or shine situation, some people will benefit from the GOLFTEC services, and those who will have a hard time seeing any benefit.
The GOLFTEC students who do best are very results oriented and need the detailed specifications and data in order to improve.
Truthfully, those who enjoy the GOLFTEC experience also have a bit of extra income to spend on their game.
Between paying for clubs, paying to golf, and paying for golf lessons and evaluations, you will need quite a bit of money to be a regular at GOLFTEC.
The pricing they charge is not unfair.
It is simply the going rate for what golf lessons and golf improvement cost.
Golf companies like GOLFTEC take advantage of the fact that golfers want to improve.
People become very attached to the game, and they start to value the ability to play golf well.
The more a person wants to get better at the game, the more they are willing to pay for it.
The price you pay for these improvements will be well worth it if you value getting better at golf.
One thing that we have to admit about GOLFTEC is that they are careful to certify only highly qualified people.
Those who consider golfing a hobby or are new to the game are not going to become certified instructors.
Conclusion
GOLFTEC cannot guarantee that they will make you a better golfer.
However, they have some very helpful tools that have proven to be useful for those who are looking to lower their golf scores.
Whether you are a high handicapper looking to become a mid-handicapper or a mid-handicapper trying to become a low handicapper, GOLFTEC has systems in place to help you.
If you are interested in working out a deal with GOLFTEC and seeing if they have a program that could work for you, give them a call today.