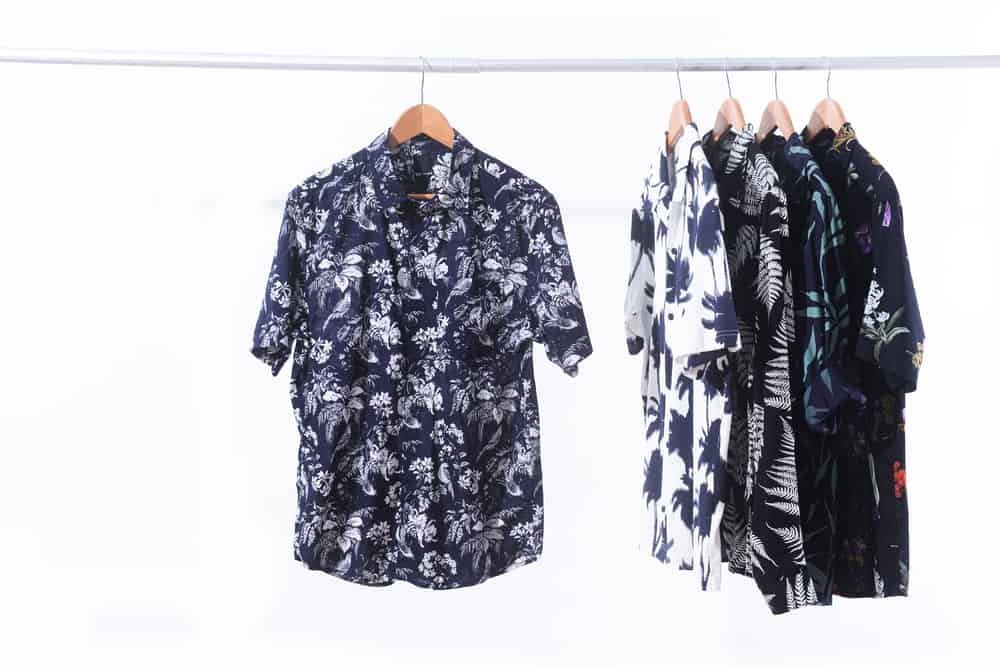 The traditional golf shirt has been something that golfers have been using for years.
However, this can get a little boring.
If you are interested in changing things up a bit and getting into a golf shirt that will work both on and off the course, we have you covered.
The best button-down collar golf shirts offer room for you to swing and much more style than the traditional golf shirt.
Here are ten that you should try.

Button-Down Collar Golf Shirt (10 To Try)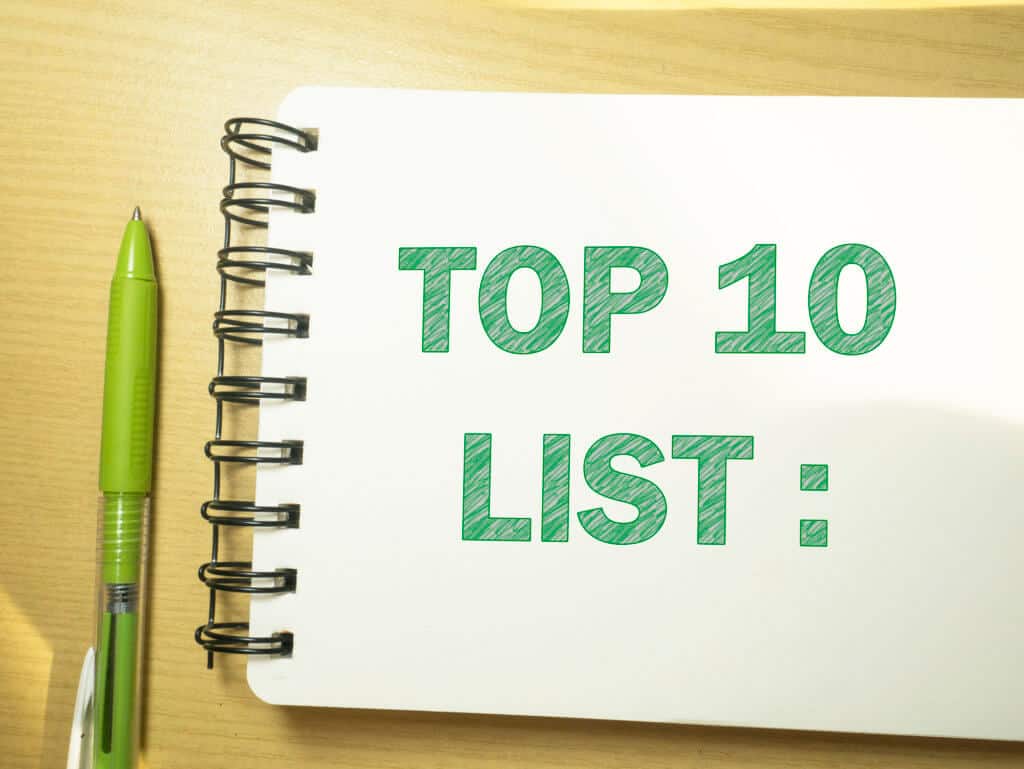 1. Amazon Brand – Goodthreads Men's Standard-Fit Short-Sleeve Oxford Shirt w/Pocket
Key Features
Machine washable
Button closure
Standard fit
The first shirt we will start out with has a classic and simple design.
This is a perfect choice if you are unsure as to whether or not the button-down collar golf shirt is going to be the right fit for you long term.
This shirt is comfortable, solid in color, and easy to wash.
You can choose from a variety of colors and even pair it with a pant that has a stripe or a herringbone pattern.
The good thing about the Goodthreads Men's Standard Fit shirt is that it is a standard fit.
The standard fit will give you more room in the chest and an easier time swinging through your shot with ease.
If you are worried about feeling restricted or having trouble with the shirt getting in the way of your swing, you won't have to worry about that with this shirt.
Pros
Allows for plenty of mobility
Easy to take care of
Simple solid colors
Pocket on front of the shirt
Cons
Fabric can feel a little stiffer than a traditional cotton golf shirt
2. Harriton Men's Barbados Textured Camp Shirt
Key Features
Rayon & Polyester blend
Full button front
Sand washed
The Harriton Men's Barbados Textured Camp Shirt is an excellent choice for the golfer who likes loose and flowing clothes.
If you are a person who wants some breathability and movement in the clothing you wear, you will enjoy what this shirt has to offer.
One of our favorite things about the Harriton is that it has been sand washed to ensure that it is quite a bit softer than other shirts on the market.
The colors that are offered are quite bold and will work for a golfer with a variety of style preferences.
If you play a lot of your golf in the warmer months, the side vents on the side of the shirt will undoubtedly come in handy by providing a small measure of relief from the heat.
You will have no issues staying cool while wearing the Harriton Men's Barbados Textured Camp Shirt.
Pros
Good mix of materials
It comes in a variety of great colors
Loose and flowy fit
Cons
It is not the easiest to tuck in
3. Tipsy Elves Men's Hawaiian Shirts – Hawaiian Shirts for Men
Key Features
Great patterns and design
Machine wash
Unique style
If you are the golfer in your group who always likes to bring the style to the foursome, this is the shirt for you.
The Tipsy Elves Men's Hawaiian Shirts are a great choice for those who like to have a little fun on the golf course.
The patterns that you can get with the Tipsy Elves shirts are much different from what you will find elsewhere.
Pair this comfortable shirt with a solid bottom, and your outfit will be both unique and complete.
The fabric on these shirts is 52% cotton and 48% rayon.
The combination makes the shirts easy to take care of but also quite comfortable.
You can dry clean your Tipsy Elves shirts, but you can also wash them and hang them to dry.
You will be able to wear this both on and off the golf course for years to come.
Pros
You will stand out on the golf course
Choose a pattern that matches your preference
Great way to share your style
Relatively easy to take care of
Cons
It can be a little tricky to get wrinkles out of
4. Adidas Men's Adicross Button-Down Shirt
Key Features
82% cotton, 16% polyester, 2% Elastane
Machine wash cold
Wider fit
When you need both style and performance, the Adidas brand is a great place to look.
The Men's Adicross Button-Down Shirt is a perfect option for the golfer looking to enjoy their time on the course but wants to look great as well.
One of the things that make this shirt such a smart option is the wider body fit.
It's difficult sometimes to play in a golf shirt that is too tight, and the same goes for a button-down shirt that is too tight.
Allow yourself the room to swing with this Adidas Men's Adicross Button-down shirt.
There are three unique patterns for this shirt, and all three are a bit nautical in their look.
This makes the Adidas Adicross a great shirt to wear the next time you play a course on the water.
Pros
Good combination of materials
Stretchy feel
Fold down collar
Cons
Priced a bit higher than other options
5. Polo RL Men's Standard Short Sleeve Button
Key Features
High quality brand
Well known in the golf industry
Machine wash
If you are a fan of classic style and great looks, the Polo brand is always a great choice.
The iconic pony on the left chest of the Polo RL button-down shirts will let the other golfers in your group know that you care about your style and looks.
These shirts are relatively easy to take care of.
They are made from 100% cotton, which means a quick cold wash and an iron, and you will be ready to play again.
One important thing about the RL shirts is that they are generally a bit tighter in fit.
If you don't want your shirt to be too tight, consider going up a size when you purchase this shirt.
In addition to working on the golf course, the RL Polo is a perfect choice for pairing with jeans and wearing to a casual dinner.
There is no question that this is a shirt that you will get quite a bit of use out of.
Ensure you get the right size and color, and you will keep using this shirt for years to come.
Pros
Well known golf brand
100% cotton shirt
Easy to machine wash
Button front
Cons
Only available in three colors
6. Johnnie-O Men's Stokes SS Button-down
Key Features
High end fabrics
Contrast jersey trim inside neck
Comfortable fit
When you consider some of the more premium brands for golf shirts, Johnnie O will come up among the top names.
This Men's Stokes SS Button-Down is a perfect option for the golfer who also has a comfortable yet high-end style.
The thing you will love most about the Johnnie O clothing is the fabric that they use.
This shirt will quickly become your favorite golf shirt in your closet.
The style is simple, yet you will get exactly what you need from a performance standpoint on the course.
We love this shirt for men who have muscular arms and are worried about how a button-down will restrict their swing.
The Johnnie O fabrics tend to conform to your body.
Pros
Great styling
High end fabrics for softer feel
Conforms to body shape
Signature logo
Cons
Only available in two colors
7. Lands' End Men's Short Sleeve Traditional Fit No Iron Sportshirt
Key Features
100% cotton
No ironing necessary
Many patterns to choose from
When you think of basics both on and off the golf course, the Lands' End brand will probably come to mind.
Lands' End makes a variety of high-quality clothing in a wide range of fits.
If you like to look great but don't feel like ironing all your clothes every time you want to play golf, look to Lands' End for a solution.
These shirts are made with 100% cotton and will be breathable even when playing a round of golf in the summer.
We love the different pattern options that they have available.
If you like something that is simple and clean looking, they will have it.
If you want a more preppy stripe or checker pattern, you can find that as well.
Overall, it's hard to be disappointed by the products the Lands' End brand will provide for the button-down collar golf shirt.
Pros
Twill fabric
No iron material
Easy and comfortable fit
Cons
8. Dubinik Men's Plaid Short Sleeve Shirts Button-Down Casual Cotton Shirts Regular Fit with Pocket
No products found.
Key Features
Preshrunk
Does not fade
Available in many colors
If you have caught on to a common theme throughout our review, making sure that the shirt you purchase is not too small is a very important consideration.
Shirts that are too small are going to be challenging to swing in.
There is nothing worse than purchasing a shirt you believe is the right fit and then having it shrink after your first wash.
That's why you need the Dubinik Men's Shorts Sleeve Button-down Shirt.
This shirt is preshrunk, so the way it fits the day you get it is how it will always stay.
The proper fit is essential for golfers who are interested in adding these shirts to their wardrobe.
There are many colors to choose from when looking at the Dubink shirts, and they are easy to take care of as well.
You can wash these shirts in the washing machine and then just set your iron on low to ensure they are looking sharp for your next round.
Pros
Does not fade
Variety of great colors
Classic looking button-down shirt
Cons
Not as much room as some other shirts on the list, better for the golfer who likes a slim fit
9. Van Heusen Men's Air Short Sleeve Button-Down Poly Rayon Stripe Shirt
Key Features
Machine wash
Does not need ironing
Rayon and Polyester mix
Van Heusen is known for creating products that have great style and comfort as well.
The materials used to create this shirt are rayon and polyester.
The combination makes for a perfect fit for the golf course.
The fabric will keep moisture away and keep you cool and comfortable while you play your round.
This shirt is flowy and has plenty of room for your swing to develop and easily release into your finish position.
Another key benefit is the fact that you will never have to iron your Van Heusen golf shirt.
As long as you follow the proper washing instructions, your shirt will come out of the wash ready to put on.
Overall, this is a perfect shirt for the golfer who cares about their style and their comfort.
Pros
Easy to care for
Moisture-wicking
It comes in many different colors
Cons
Thinner material may not hold up over time
10. LecGee Men's Linen Shirt Regular Fit Short Sleeve Button-Down Beach Shirt
No products found.
Key Features
Regular fit shirt
Cool and light fabric
Works well in the summer months
Last on our list is a shirt of a linen blend fabric that is a good choice for those who are playing in the summer.
The linen fabric is extremely comfortable to wear, even when the weather gets a bit warmer.
In addition to this fabric being cool, it also looks quite good.
If you want a shirt that is stylish and functional, the LecGee is an excellent choice to consider.
Despite the fact that this is a linen shirt, it is also wrinkle free.
The most challenging part of owning a linen shirt is taking care of it, and the fact that this one is so easy to take care of makes it a perfect choice.
With the beautiful solid colors that the LecGee shirt comes in, you can pair it with various pants, either plaid or solid in color.
Whichever way you look at it, this shirt is a smart choice for the golfer looking to expand their wardrobe this season.
Pros
Great in warm weather
Comfortable
Perfect for the beach or a round of golf
Cons
Even with the wrinkle-free design, the shirt is still a little harder to take care of
Hopefully, these reviews have helped you decide which shirt options will help you expand your golf wardrobe this summer.
Don't be afraid to think outside the box and try something new.