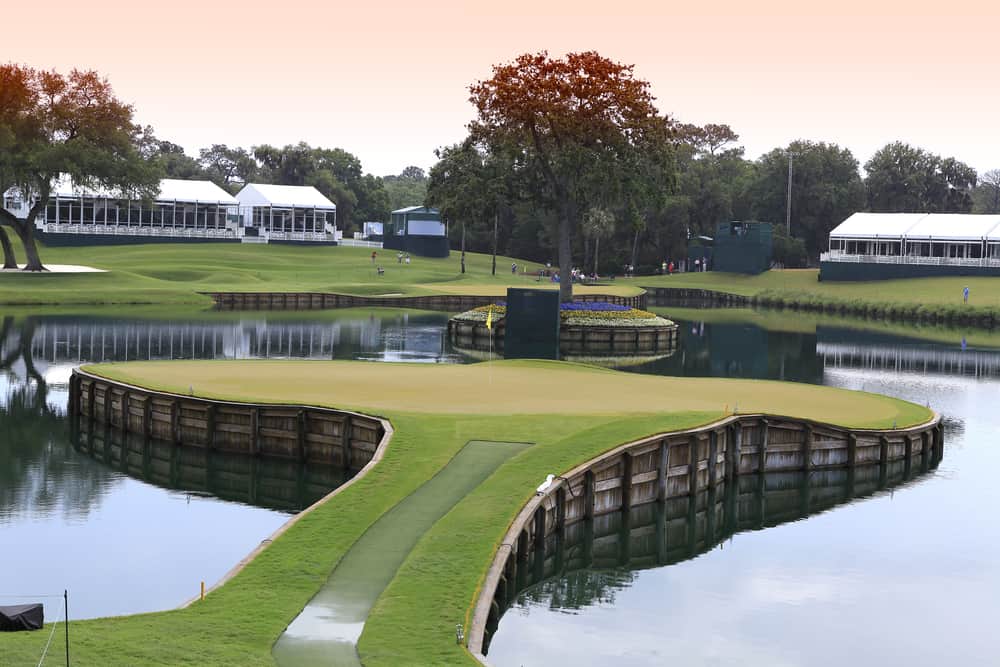 TPC Sawgrass is a spot on the PGA Golf Tour lineup that many people enjoy watching.
The TPC Sawgrass golf courses offer golfers excellent playing conditions and beautiful scenery.
If you are looking to play the TPC Sawgrass course, you are in luck.
These courses are open to the public as long as you can afford the fees.
TPC Sawgrass is a bit secretive about their exact membership costs, but we did find some information for you about the cost to play and potential cost to join.
If you live in the northern Florida area, this could be a smart place for you to look into a membership.

TPC Sawgrass Membership Cost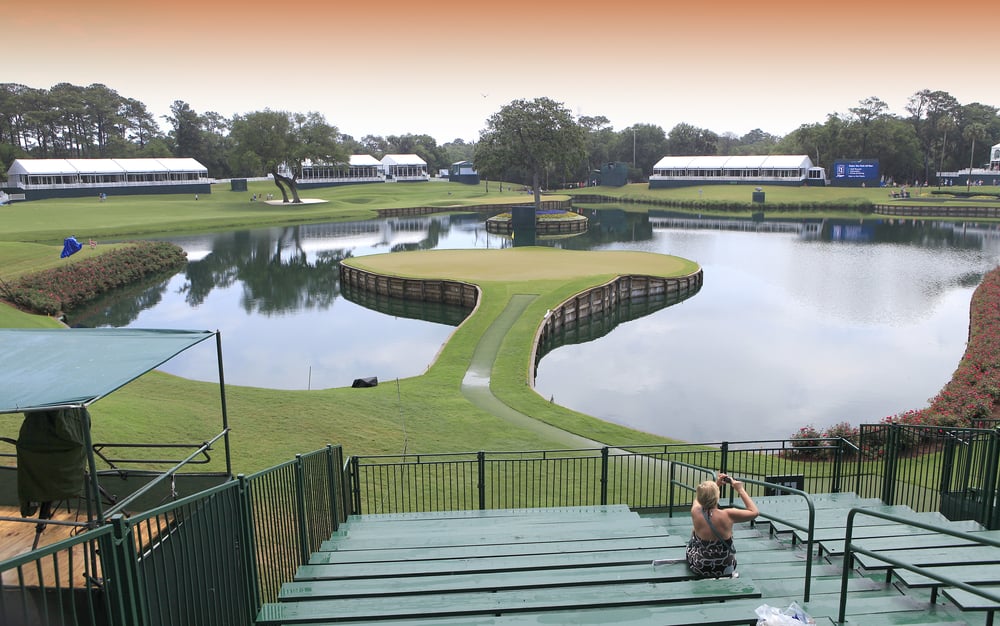 At TPC Sawgrass, you can purchase a Dye's Valley annual pass for around $4,000.
The TPC Sawgrass facility is home to the Dye's Valley Golf Course and THE PLAYERS Stadium Course.
Each of these courses is open to the public to play, and therefore, the membership structure and costs are a bit unique.
When you mix the ability to play the course with both members and public golfers, the exact costs are a bit hard to determine.
However, we can tell you that, instead of what you would traditionally call a membership, there is a Dye's Valley Annual Pass.
There is no annual pass available for the Stadium Course, and we will explain why that is in a few minutes.
However, if you think you will go and play the Dye's Valley course quite often, you can purchase a Dye's Valley annual pass.
The annual pass is going to be several thousand dollars (rates are continually changing, but it's likely between $3,000 and $4,000) per year.
When the annual pass is in place, if a player shows up to play the golf course, they will only pay for the cart fee.
In addition to the savings on your cost per round, you will also get access to other great benefits.
Of course, the annual pass membership to Dye's Valley is not something that makes too much sense to take advantage of unless you live near the area.
Let's take a bit of a deeper look into what is included in this membership and what it costs to play TPC Sawgrass without the annual pass.
How Much Is a Round at TPC Sawgrass?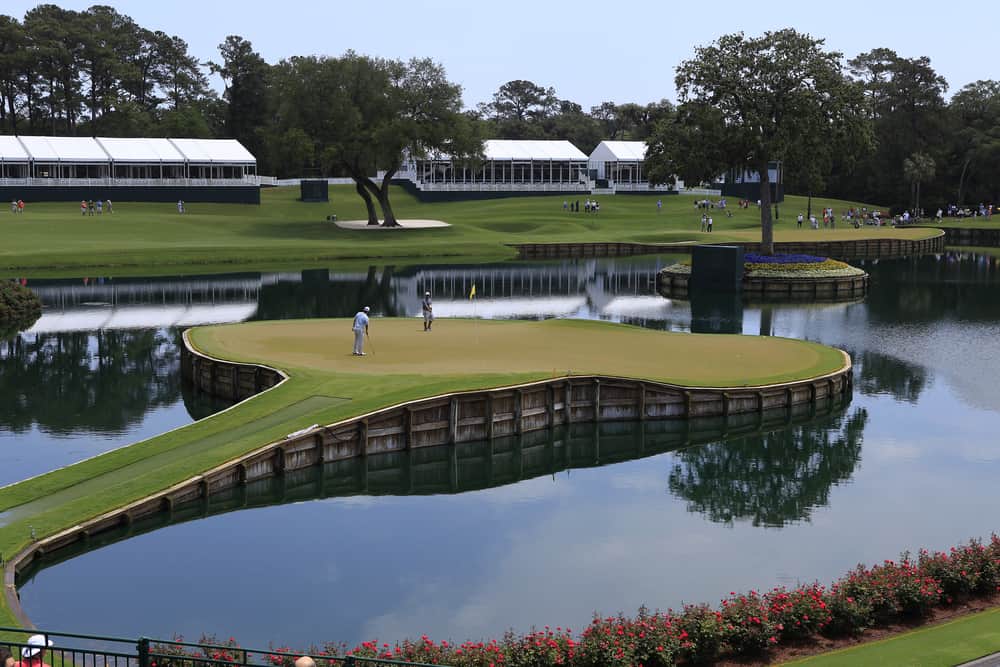 A single round at TPC Sawgrass can cost anywhere between $400 and $800.
Since THE PLAYERS Stadium course is so well known for THE PLAYERS Championship, the demand to get out and enjoy a round is relatively high.
Golfers likely have to make their tee time very far in advance and ensure that they are capable of filling their foursome.
The round at TPC Sawgrass is going to feel as though it goes by very quickly when you are spending this kind of money for your round.
Make sure that you bring along some friends that you enjoy playing golf with.
This is a great way to ensure that your time spent on the golf courses is well worth it.
For most people, a round on the Stadium course is an event which will happen only once in a lifetime.
However, if you live in the general area and want to play both the Stadium Course and the Dye's Valley course, the annual pass could be a smart idea.
Although you will have to pay for the annual pass, you may find that it works out to be a much better deal.
Here are some things to know about the Dye's Valley Annual Pass membership.
What Is Included with Dye's Valley Annual Pass Membership?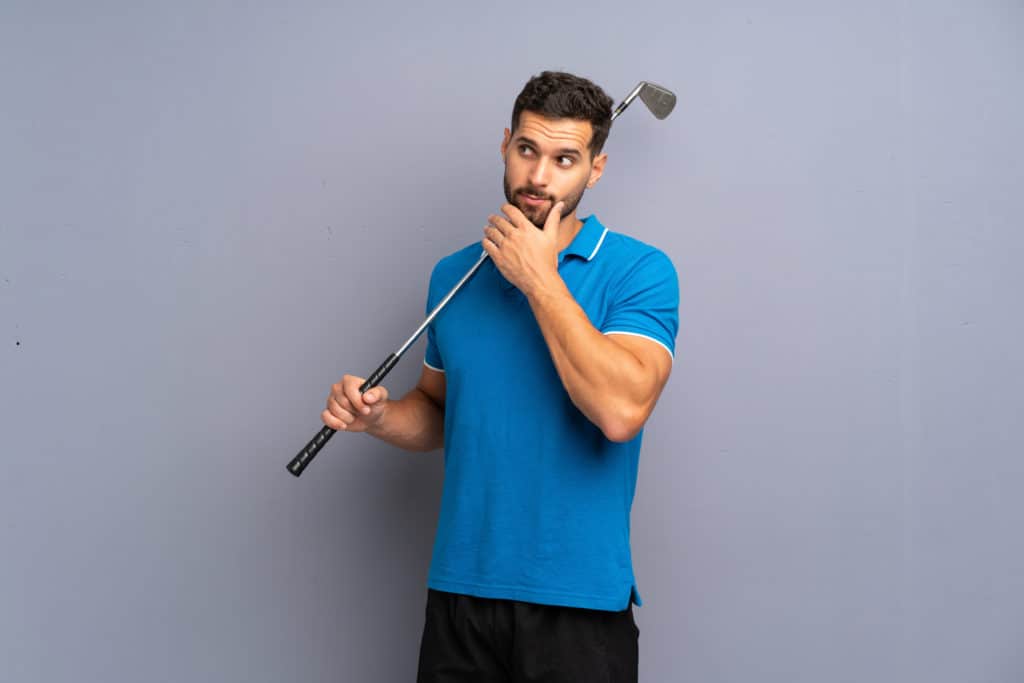 As we have mentioned, TPC Sawgrass does not have a traditional membership structure that we would all think of.
Since the club is open to the public, it is hard to balance the needs of both members and guests.
If you are local to the area and want to play these courses more often, then the Dye's Valley Annual Pass is a smart investment.
If you are wondering what this pass includes, we have all the information you need.
1. Cart Fee Only
Once you pay your fee for the year, you will only be responsible for cart fees each time you go out to play.
Chances are the cart fee is going to be right around $30, making it much more affordable than several hundred dollars per round for greens fees.
When you get to show up at a course and just pay the cart fee, it can make you feel as though you are a member and a part of the club.
This is exactly the goal with the annual pass membership for Dye's Valley.
What is even better is that if you decide you want to walk and carry your clubs, you will play entirely for free.
This is a unique benefit that you won't find in many other courses.
Some will charge what is called a trail fee, and this means you will pay a few dollars just for heading out on the course, but luckily, this doesn't apply with the annual pass membership.
2. Booking Window
When you want to book your next round at Dye's Valley, you will have ten days to do so.
This is extended a bit longer than the typical week that you see at most golf courses.
The 10-day window does give pass holders some extra time to ensure they are getting the tee times they want before the public takes them all.
People in the area who can't get on the Stadium course will decide to play Dye's Valley instead.
Although this is a good thing for the courses to fill their times, it is not essentially all that good if annual pass holders can't get in to play.
Luckily, this early booking window can make it easier for golfers to get out after purchasing the annual pass.
3. Preferred Pricing
If you are a golfer who likes to support everything about the club that you join, then the preferred pricing will be a perfect reason for you to join TPC Sawgrass.
The preferred pricing means that, in the dining rooms, Golf Shop, and the PGA Tour Performance Center, pass holders are able to get a discount.
Depending on how much you buy throughout the year, the discount could be significant.
You may remember that most private golf clubs will have food and beverage minimums in place.
The minimums help to ensure that the club is properly supported by the membership.
For instance, if the club knows that each member is going to spend $1,000 or so throughout the season, they can budget accordingly.
These minimums are good for the club, but they make it difficult for those who join.
It is just another expense that needs to be calculated when joining the club.
The food and beverage minimums, however, are not a part of the Dye's annual pass.
This means that you won't have to spend a certain amount in the golf shop or on food each year.
If you want to support and dine out at the club, you are more than welcome, but it is not necessary.
This is a nice savings and something worth considering when looking at other local golf club options to choose from.
4. Practice Grounds
Another great part about being a member at a club is getting to enjoy the practice facilities.
Since you will be playing quite a bit more golf, you may as well spend some time practicing and working on your game.
Choosing a course with a great practice facility is an important factor to consider.
The practice facility at Dye's Valley is state of the art and will give players all the room they need to work on their game.
When you head out for a round of golf, you will get a complimentary bag of warm-up golf balls.
If you want to head to Dye's Valley to work on your game one day, you can simply pay to purchase some golf balls to use at the practice facility.
Regardless of how often you like to practice or what you need to work on, the facilities will be more than accommodating.
5. Locker and Bag Storage
Although locker space and bag storage is not included with the annual pass, you can choose these as an option.
When you add the locker and bag storage fees to the membership, you will pay a bit more, but you will also get a good amount of value from this.
If you are finding that the only place you really play is Dye's Valley, then it can be very convenient to have your clubs stored at the course.
Chances are when you make your tee time, the tee sheet will accurately reflect that you will need your clubs on your cart as well.
Most of the time, you will pull up, and your clubs will already be loaded on the cart.
This is a great way to ensure you never forget everything and to keep your clubs in a safe and secure location.
It is undoubtedly smarter to do bag storage than to keep your clubs in the trunk of the car.
In addition to bag storage, locker room fees are also additional.
This means that you can have a place to store all of your belongings while you head out for a round.
If you are a golfer who hardly brings anything with them, and wears spikeless shoes to play a round, then the locker room may not be worth the added expense.
6. USGA Handicap
Your USGA Handicap is an important consideration in joining a golf club.
The USGA Handicap allows you to input all of your scores and start to establish an accurate handicap for your game.
When you use the USGA Handicap system properly, you can start to have some great matches against other players.
Of course, the USGA Handicap system comes with an annual fee, but that fee is included in your Dye's Valley Annual membership pass.
In addition, you are going to get an engraved bag tag showing that you are an annual pass member at TPC Sawgrass.
These are all great benefits to have, and this is a package that many golfers take advantage of on a yearly basis.
Of course, the one downside is that THE PLAYERS Stadium course does not have the same playing privileges or benefits.
Conclusion
Hopefully, you can now better understand how membership works at TPC Sawgrass and that there really isn't a way for an individual to join the Stadium Course.
As expensive as these rounds of golf are at the Stadium Course, it is still nice to have an option to play.
Getting to enjoy the benefits of the TPC Sawgrass atmosphere and being a part of all that goes on there is quite special.
Take a look at Dye's Valley course and see if it could work for your game.