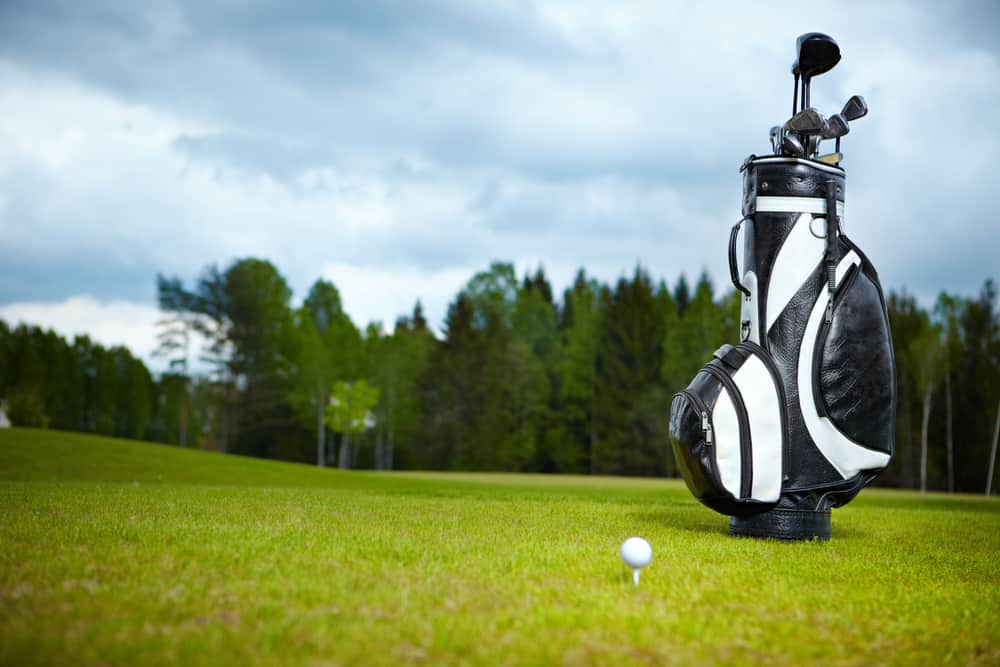 A golf bag is designed to keep your clubs safe and organized while you play.
Although there are many different ways to get this done, one of those is to use the golf club locking technology.
Essentially, instead of just keeping the golf clubs in their own section, they will also be locked into a spot so that they don't rattle or move around.
Golf bags that have this type of technology are going to be a bit more expensive, but they will likely pay off by keeping your clubs from getting damaged long term.
If you have been looking for a golf bag that will lock your clubs in place, we have some options that will work for you.

Golf Bag That Locks Clubs in Place (Top 5)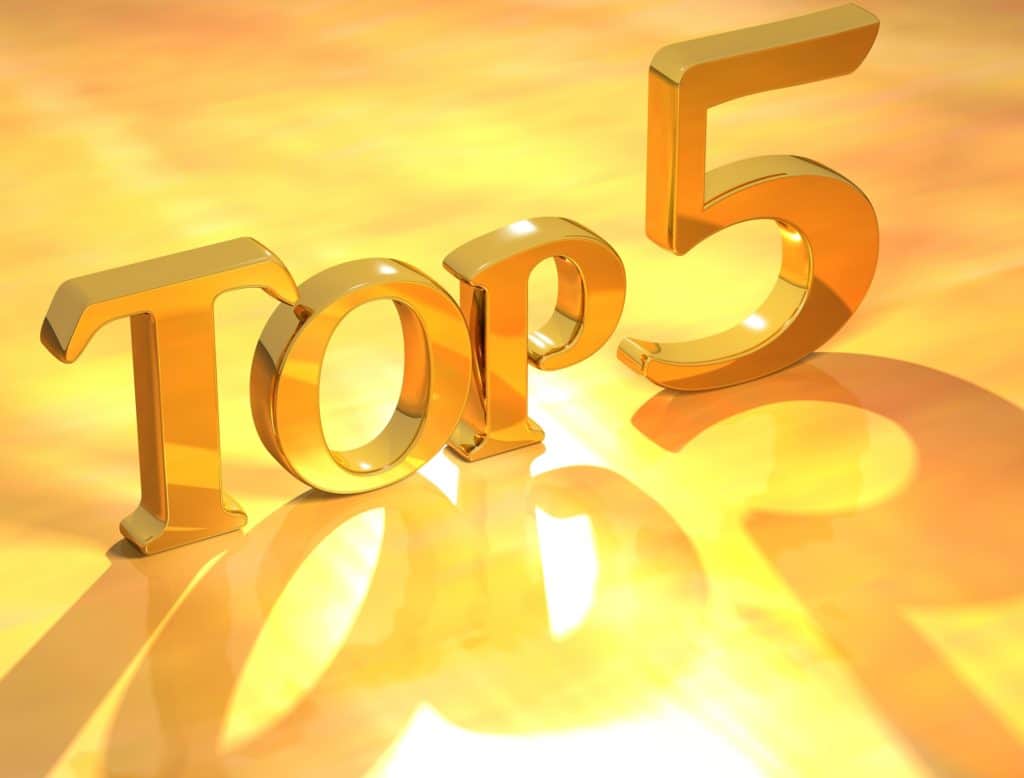 1. Bag Boy Revolver XP, Black/Charcoal/Royal
Key Features
14-way rotating top
Full-length dividers
External putter tube
The Bag Boy Revolver XP is probably the best bag on the market with the golf club locking technology.
With the Bag Boy Revolver XP, you will get fifteen individual slots to keep clubs.
There are fourteen slots within the bag and then an external putter tube.
With the putter tube, you can keep your putter or a training device in there, whatever you find to be the best fit for your golf game.
The most impressive feature of the Bag Boy Revolver is the fact that the top rotates.
Many players struggle with being able to reach over the top of their clubs to access their driver or their longer irons.
This is a common complaint with golf bags and something that shorter people struggle with when the clubs are on a cart.
The golf bags continue to get taller and bulkier, and that just makes reaching the clubs even more difficult.
With a Bag Boy Revolver XP, this problem is really non-existent.
The top of the bag rotates to allow golfers to reach any club at any time.
You can turn the bag to get your driver out and then turn it again to access the putter or the wedge.
However you move the golf club bag top, you can simply rotate it again whenever you need to access your next club.
We love the fact that all of the other gear in your bag stays in place even while you are turning.
One of the key components that make this rotating golf bag technology work is that the clubs are locked into place because of the Clip Lok base.
When you put a club into the Bag Boy Revolver, the Clip Lok technology will grab it and keep it exactly in that spot as you play.
For golfers who have graphite shafts, you know how delicate they can be and how important it is to keep the clubs in a stable position throughout your round.
Overall, the stability and construction benefits of the Bag Boy Revolver make it one of the best choices on the market.
For golfers who play a lot of golf or own their own golf carts and want to make sure their clubs are stable, this is a great choice to consider.
Pros
14-way rotating top
External putting tube
Rubberized tee holder
Clip Lok technology
Cons
The Bag Boy Revolver is a rather large golf bag
2. Founders Club Premium Cart Bag with 14 Way Organizer Divider Top (Orange and Black)
Key Features
Club management top
Large putter spot
Lightweight yet high quality
The Founders Club Premium golf bags are known for being slightly lower in cost while still providing a ton of great performance and value.
If you are interested in taking great care of your clubs while you are out on the course, the Founders Club Premium Cart Bag with 14-Way Organizer is the way to go.
As you will quickly notice, this bag has many of the same looks and features as the Bag Boy Revolver.
The Founders Club bag is quite a bit cheaper, though.
One of the things that you will notice about this golf bag right away is the molded 14-way top.
The top is designed in such a way that each club has its own space, and the clubs are not going to rattle or touch each other as you make your way around the golf course.
Inside of each compartment, the club has plenty of room, so even if you have a midsize grip, just make sure that your putter is going to fit in the putter slot.
The Founders Club golf bag is large and has lots of compartments, but it is also going to be lightweight.
The materials used help this bag to have the perfect combination of high quality yet lightweight materials.
The Founders Club bag nine zippered pockets and two mesh pockets.
The gear can be stored without any trouble.
If you are a stickler for organization on the golf course, this is a great bag to consider.
In addition to all of the pockets on the bag, there are also external features that allow for additional organization.
With a D clip for a golf towel, range finder pocket, a glove holder, and a snap-on rain hood, you will be fully equipped to play any course with the Founders Club bag.
In addition, you will get to choose from a wide variety of colors.
The Founders Club company may not be the most well known on the market.
However, they are strong enough to offer a 12-month warranty with this premium golf bag.
Within a 12-month period, you should undoubtedly see any signs of deterioration or lack of quality.
Chances are you will be very satisfied with the product and keep it as the protector of your golf clubs for years to come.
Pros
Lightweight construction
Warranty
It comes with a rain hood
Cons
Not as great looking as Bag Boy products
3. Ram Golf Premium Cart Bag with 14 Way Molded Organizer Divider Top – USA Flag
Key Features
Lots of pockets
Cooler pocket
14-Way top
The Ram Golf Premium Cart Bag is another great bag for locking your clubs into place.
What you will notice about this bag is that the top is going to be very accommodating for locking your clubs into place.
The top of the bag keeps the irons in place as well as the woods while you make your way around the golf course.
One thing that makes the Ram Golf Premium Cart Bag stand out is that it keeps the clubs facing the right way in addition to locking them into place.
The fact that you can always find your five iron with one quick look at your bag is a technology that many golfers are interested in.
There are lots of other great features to this bag, in addition to the golf club locking technology.
The Ram Golf Premium has a cooler pocket that will allow you to store cold drinks.
The cooler pocket has a small drain, so you won't have to worry about any ice that you put into the Ram bag getting stuck in the bag.
When it comes to additional features, the rain hood, towel buckle, and Velcro glove holder are all really nice options to have.
More and more golfers are finding the Velcro glove holder to help prolong the life of their golf gloves.
When you move from one golf hole to the next, you must ensure that your glove is able to dry out.
The drying out of the glove helps to maintain it and keep it from drying up and cracking long term.
As you have likely found an old glove in the bottom of your bag at some point, this technology can really help to save you money on golf gloves.
The only real downside that we find with the Ram golf bag is that there are no color choices to help you find something that fits your unique style.
However, for a great value and a well designed golf bag, this is an option that golfers should seriously consider.
Pros
Plenty of pockets
The molded top keeps clubs in place
Additional organizational features on the bag
Cooler pocket
Cons
4. EG EAGOLE 14 Way Divider Top Premium Golf Cart Bag
No products found.
Key Features
14-way top
Built with the golfer in mind
Insulated beverage cooler pocket
The EG Eagole 14 Way Divider Top golf bag is an excellent choice for players that want a premium feature bag for a very fair price.
This bag has a tee holder and even comes with a padded carry strap on the back.
If you need to make your way from the car to the golf cart, you are not going to have a hard time figuring that out with the EG golf bag.
Overall, you will find that you have more than enough pockets with this premium golf bag.
The most beneficial part for those who are worried about the longevity and durability of their clubs is the molded top.
With the molded top, your clubs will lock into place and never rattle as you make your way around the course.
Regardless of the type of clubs that you play with, the EAGOLE should work just fine.
The additional features on this bag are going to be the towel ring, Velcro glove holder, and rain hood.
EAGOLE stands behind their products, and they offer a three-year warranty with this golf bag.
Although all of the bags are kind of a base gray color, there are three trim color options that you can choose from.
The trim color helps to make this bag stand out and look a bit more complete.
The cooler pocket on the EAGOLE bag can hold quite a few drinks.
This is a bag that all of your friends are going to want as soon as you introduce them to the benefits and features that the bag has.
Pros
Three-year warranty
Molded top
Clubs won't rattle around
Cons
Mostly a gray bag with just trim options
5. Bennington Quiet Organizer 14 Cart Bag Royal
Key Features
Designed to be quiet
Full length dividers
Keeps golf gear organized
The Bennington golf bags are known for being quiet.
If you are tired of hearing your clubs rattle as you head from one hole to the next, this Bennington Quiet Organizer is a perfect choice.
You will be able to get your clubs in place and locked in so that they are completely quiet when you are traveling from one hole to the next.
For quite some time, the Bennington Quiet bags have been known for being effective and durable.
The only thing to think about with the Bennington is to ensure that the grips on your club will fit in the Bennington.
Some grips are too thick to lock into the slots properly.
Although the Bennington is mostly known for being a quiet golf bag that protects clubs, there are many other features to consider.
The Bennington Bag has plenty of storage and pockets so that you can properly organize all of your golf products.
In addition, the foam insert inside the bag is a waterproof material, so you won't ever have to worry about the bag suddenly starting to make more noise while you play.
Overall, this is one of the more popular bags on the market, and it can quickly be seen what a great job it does to protect your golf clubs.
For players who have high quality premium graphite shafts and need to consider how fragile they are, the Bennington should be a bag on your list of choices.
Pros
Very quiet while playing
Plenty of storage
Forward facing pockets for when a cart is strapped on the bag
Cons
Oversized golf grips may not fit in the cart bag
Conclusion
Golf cart bags that will lock your clubs in place can help you stay organized and keep your clubs protected.
When clubs rattle around, they are more likely to break or crack over time.
You may notice issues with the golf shaft or have a hard time keeping your clubheads on the club.
If you have noticed that this happens often, finding a golf bag with locking technology could change things completely.
These bags with the club locking technology are generally priced quite a bit higher than other golf bags.
However, you must consider purchasing a bag like this is a bit like buying a warranty for your current set of golf clubs.
The locking technology could save you quite a bit of money by protecting you from having to replace your golf club heads or shafts because of damage.