Choosing a golf club to join in Florida can be really difficult.
Most people will choose based on the proximity to their home, but there are just so many choices.
When you start looking around a bit and trying to see which club is better than the next, it gets a bit more difficult to narrow things down.
If you have settled in the Tampa area, you will have dozens of well-respected golf clubs to choose from.
Luckily, we have done some of the hard work for you.
We have pulled together five of the best golf clubs in Tampa for you to review.
There will certainly be an option on this list that could work for you and your family.

Best Private Golf Courses In Tampa (Top 5)
1. Avila Golf And Country Club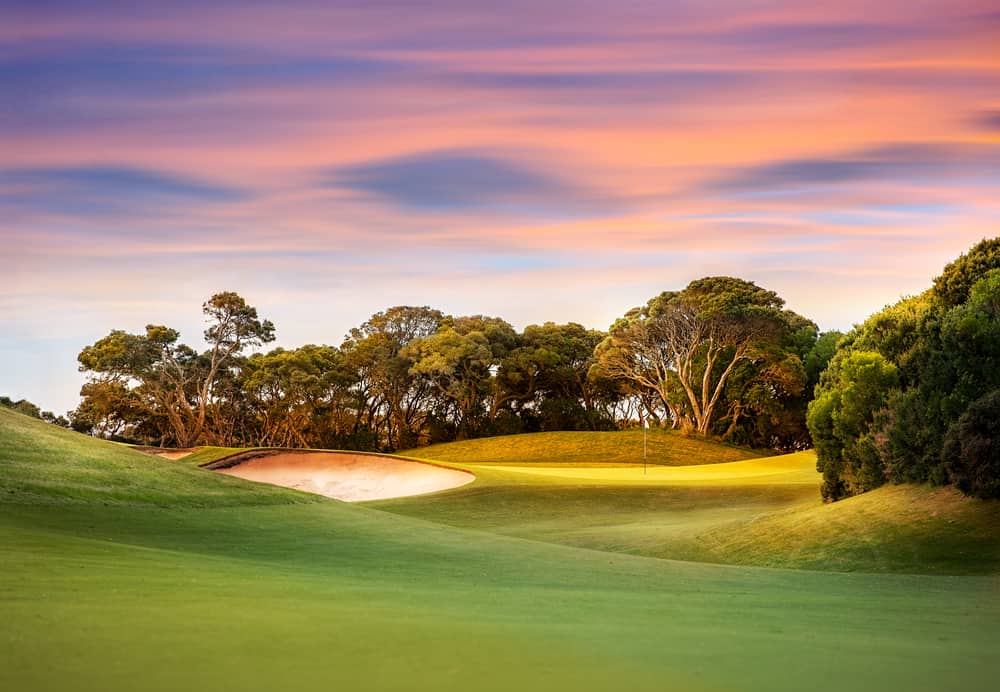 Avila Golf and Country Club is one of the top spots in Tampa.
This is a par 71 golf course that plays at close to 7,000 yards.
This is plenty of distance to test the game of almost any golfer.
You will find that there are five sets of tees offered at Avila, which helps to ensure that you can get a variety of shots regardless of where you are playing.
Overall, Avila Golf and Country Club is a very well-known Jack Nicklaus design that is one of the most beautiful clubs in the Tamp area.
The fairways are a Celebration turf grass that keeps the green and beautiful twelve months of the year.
You will also find that the clubhouse is quite accommodating and a good place for a variety of events.
The Avila course was built with the idea of Florida's old-world style in mind.
With this concept, golfers can feel like they are playing a Florida golf course like they played years ago and take full advantage of all that the golf course has to offer.
In addition to the championship golf that you can play at Avila, there is also a state-of-the-art practice facility.
If you want to play great golf, it's just as essential to practice as well.
The chipping green and wedge range help golfers to focus on the areas of the game they will need the most when they are playing at Avila.
With the smaller membership size and the old Florida country club feel, Avila is a course that has no tee times.
You can simply show up and enjoy the golf course.
The Avila Club also has six tennis courts and a very active tennis league.
Golfers who like to work on their fitness regime will be able to use the state-of-the-art Fitness Center.
In addition to the top-level equipment, you will also find that there are plenty of classes and evaluations to keep you in your best shape.
Lastly, it's important to remember the kids and their favorite part of any club: the swimming pool.
The swimming pool at Avila is junior Olympic-sized, and the club also has a kiddie pool and a playground to keep the entire family happy.
Overall, this is an impressive and great-looking club to join in the Tampa area.
2. Tampa Palms Golf And Country Club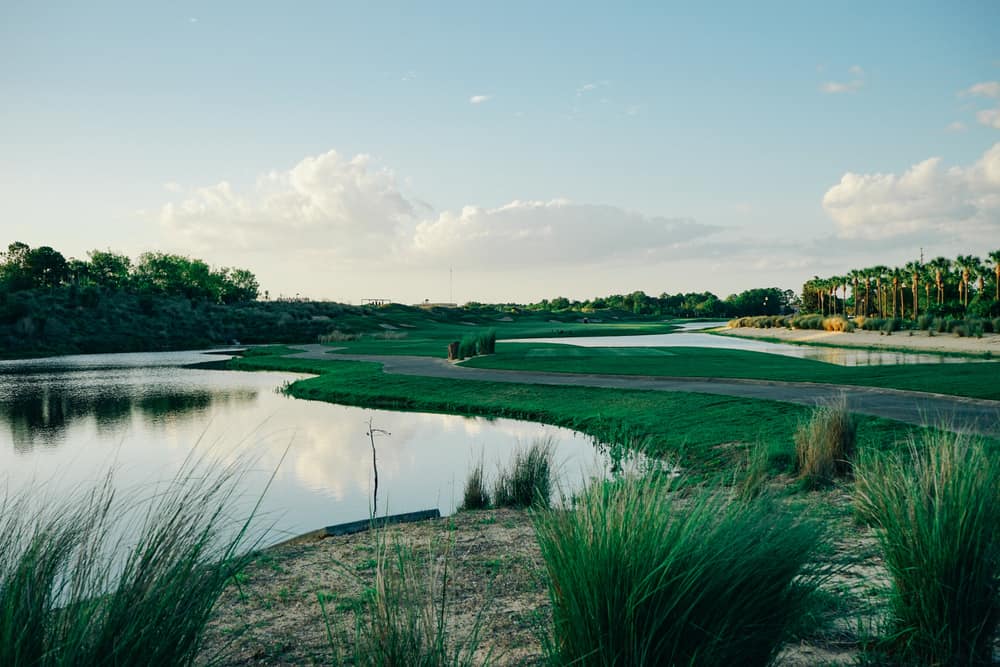 Tampa Palm Golf and Country Club is a private club owned and operated by Club Corp.
One of the things you will notice about Club Corp golf courses is that they are almost always going to be well managed and have certain standards in place.
The club is going to keep players aware of activities and keep the finances of the golf club in good shape.
The Tampa Palms Golf and Country Club is known for being more of a family-friendly destination.
There is really something for everyone in the family to do at Tampa Palms.
Whether you enjoy golf, tennis, dining, swimming, or any of the above, the Tampa Palms Golf and Country Club is a great place to join.
The course is known for being quite beautiful, and it has lots of natural beauty all around it.
The National Audubon Society has created a sanctuary and nature preserve on the premises of the club.
This is not something that you will find at every golf course.
Many people who enjoy being on the course because of the natural surroundings and the beauty are going to really appreciate the benefits of Tampa Palms Golf and Country Club.
One of the interesting things about Tampa Palms Golf and Country Club is that there is a hotel on the premises.
The hotel is used for guests and for travelers to the area.
The interesting thing about the hotel is that, if you are a guest, you will be able to use all of the benefits and amenities of the club.
Although this is not always ideal for members, it does a great job of providing additional revenue for the club and keeping it a stronger overall environment.
The Tampa Palms Golf and Country Club is always in excellent condition and well taken care of.
For the value you get, some people say it is one of the best around.
3. River Hills Country Club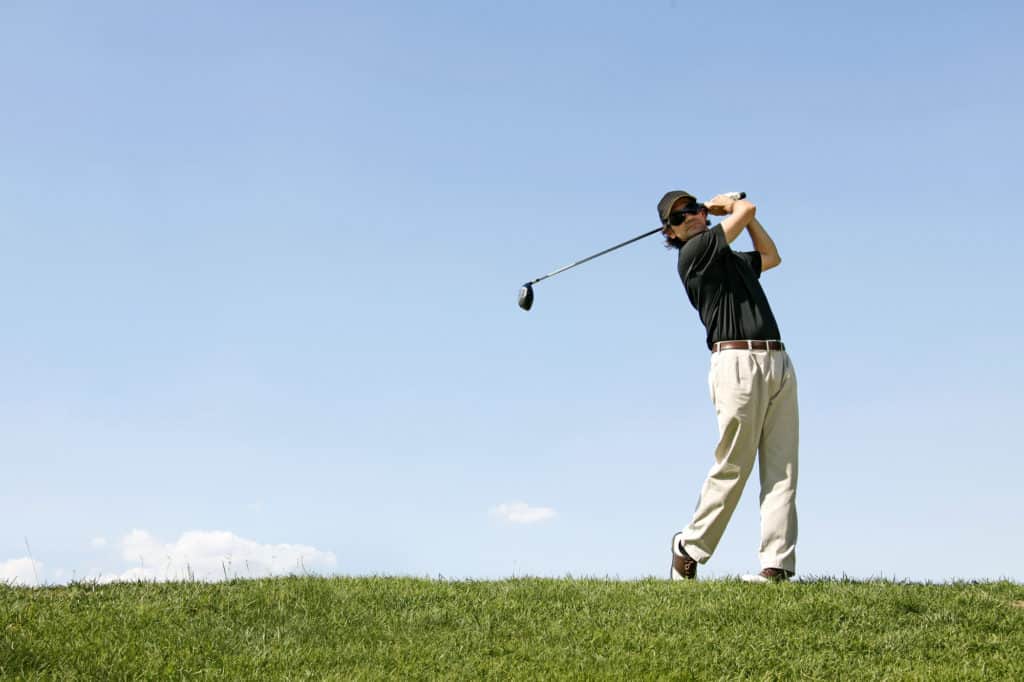 The River Hills Country Club is an excellent spot for people of all ages who enjoy the game of golf.
If you are located near the River Hills Country Club, this is one that you will want to check out before you make your final decision on which private club to join.
The goal of the River Hills Country Club was to combine a beautiful natural area with amenities that will appeal to a wide range of players.
The River Hills Country Club is not the oldest in the area, yet it has been around now for more than 30 years.
The club is a family-friendly spot that you will not have to worry about when it comes to bringing out young children and grandchildren to enjoy the club.
The course was designed by Joe Lee, who is one of the better-known course designers in the Tampa Bay area.
The greens at River Hills are very high in quality and known for being used at many courses, including Pinehurst No. 2.
Of course, it's important to consider what else is at the golf course, in addition to just the golf.
At River Hills, you get some great tennis courts, a fitness center, swimming, and a high-quality clubhouse.
One of the things that people like the best about River Hills is that the fitness center is open 24 hours a day.
The 24-hour option will allow you to get the late and early workouts in without having to worry about the operating times at the course.
Social events are essential at River Hills as well.
You will be able to find something to do all year long between the number of activities and camps that the clubs offer.
Many golf clubs like River Hills that are working on attracting younger members are offering junior golf memberships.
The junior golf memberships are offered at a very reduced rate to try and help younger golfers be able to afford the country club life.
As these golfers age, the cost of membership will increase, but they will likely find a way to afford and enjoy the club because of all it has to offer.
Overall, the junior membership is an excellent choice for those who are looking for a good spot in the Tampa area.
In addition, you will be impressed with the year-round programs for kids that will help to attract active young families to the River Hills Country Club.
If you think that Tampa is the best place for you to join a club, the River Hills Country Club is one you will have to consider.
4. Belleair Country Club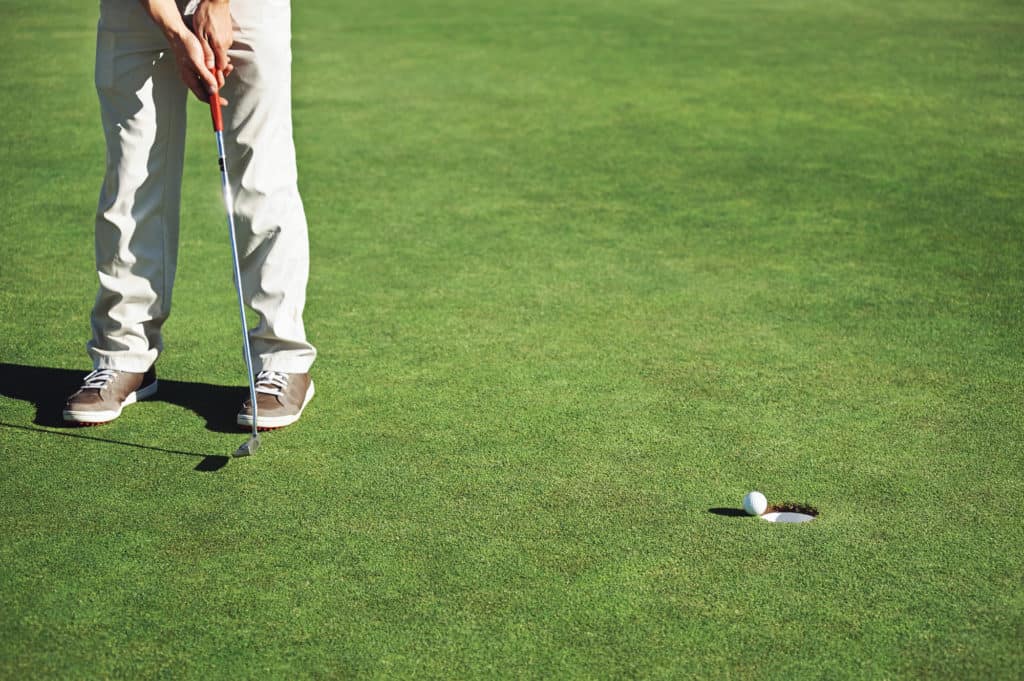 Belleair Country Club has a very rare honor to its name.
The golf paradise that we think of today has not always been a golf paradise.
The world of golf in Florida was not always as big a deal as it is today.
Belleair has the honor of being the first golf course in Florida.
The golf course was designed by Donald Ross, who is perhaps one of the most famous golf course designers of all time.
The great thing about Belleair is that you get not one, but two golf courses designed by Donald Ross.
When a great designer does a golf course, they will only do one at each location.
The location then brings in a slightly lesser-known designer to do the other golf course.
Overall, finding two Donald Ross courses right next to each other is quite a rare treat and something that should be considered when you are looking to join.
Aside from the fact that you get two Donald Ross courses in a row, you will also find that having 36 holes at a club can make for much faster rounds of golf.
With 36 holes of golf to fill up, there are more places to escape and enjoy all that Belleair has to offer.
One of the things people love most about this club is the landscaping.
The ponds, creeks, and lakes are all over the course, and although you will have to watch where you hit your golf shots, you will end up enjoying beautiful views from almost every angle of the course.
The Belleair Country Club is located in the heart of the Belleair community.
Interestingly, this community is a bird sanctuary, and it is known for the incredible species that it will attract.
If you are a fan of wildlife, and you enjoy being in a more natural environment when you play, the Belleair Country Club is an excellent choice.
With a location just off of the Clearwater Bay, the Belleair Country Club, or BCC as its members call it, is a great-looking and enjoyable place to be a member.
At Belleair Country Club it is not just the golf club that sets the place apart.
There are lots of great things about the area and the club that will make it even more enjoyable to be a part of.
There is a Sports Center that has tennis courts for those who enjoy a round of tennis after their golf.
The courts have a Har-Tru surface, and the tennis program and tennis leagues are quite well known.
In addition, you will find that the fitness center is fully equipped and capable of helping you get in the best golf shape you have ever been in.
The unique thing that Belleair has that many Tampa area clubs do not have is the pickleball courts.
Pickleball is becoming more and more popular, and it is hard for some clubs to keep up with the demand that players have for pickleball.
Luckily, this is where a classic club such as Belleair is actually ahead of the times.
They are well-equipped with Pickleball courts to make the game accessible to more players.
In addition, you will find that the Junior Olympic size swimming pool is a perfect spot where you can relax after a round of golf.
The list of amenities keeps going at Belleair.
In addition to the marina and the beautiful views you can experience, there is also a croquet court.
Essentially, there is no possible way for you to get bored while you are enjoying your time at the Belleair Country Club.
With the amenities and pristine conditions, this is a golf club that will keep you entertained and enjoying all that Florida has to offer.
From being the first golf club in Florida to one of the most pristine clubs in the Tampa area currently, the Belleair Country Club is a great place to start.
5. Hunter's Green Country Club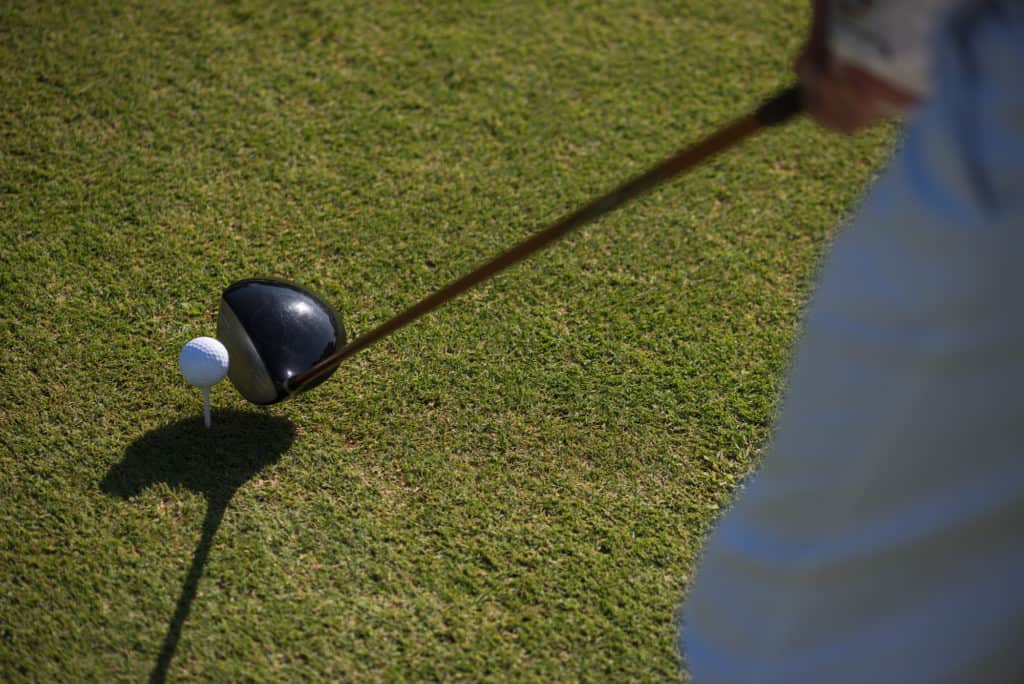 The Hunter's Green Country Club is a championship Tom Fazio-designed golf course that has eighteen holes for you to enjoy.
The course is close to 7,000 yards, and there are several sets of tees to make sure that the course can accommodate a wide range of players.
One thing that is important to know about the Hunter's Green Country Club is that it was renovated just five years ago.
When the golf course was renovated, TifEagle Greens were put into place on all 18 holes.
The championship course is beautiful and challenging at the same time.
If you like to practice your game and want to work on both your long and short games, you will enjoy the facilities that Hunter's Green offers.
The great thing for residents of the Tampa area is that the amenities at Hunter's Green do not stop there.
The golf course also has a swimming pool, tennis courts, a fitness center, and even summer camps.
Overall, Hunter's Green is a great place to enjoy your day regardless of your age.
This is another Club Corp golf club which means that you will have a bit more information about the financial side of the club, and there may be more structure and order than an equity private club.
Some people will say good things about Club Corp-operated clubs, and others will have complaints.
One great reason to look into Club Corp-type operations is that they are very well known, and you can use them throughout the country.
You will have reciprocal playing privileges at a variety of golf courses.
This benefit is a useful one if you are a person who likes to travel.
You should look into the other areas of the country aside from Tampa, where you may spend time.
If you see there are a number of Club Corp-run golf clubs nearby, you can enjoy golf for usually just the rate of the cart fee or a special Club Corp guest fee.
The number of rounds you can get at these types of clubs will be limited during the year, but it certainly is a nice extra benefit to have.
Conclusion
Hopefully, you now feel better equipped to choose a private golf course in Tampa to join.
Golfers in Tampa are lucky to have so many great choices.
It will take a bit of time to narrow down which one is best for you, but you are guaranteed to find a club that fits your needs eventually.
The great thing about Tampa is that the clubs are also offered at varying price levels.
Whether you have lots of money to join a club or you are looking for a place with a junior program and a deal, you can find it all in the Tampa area.