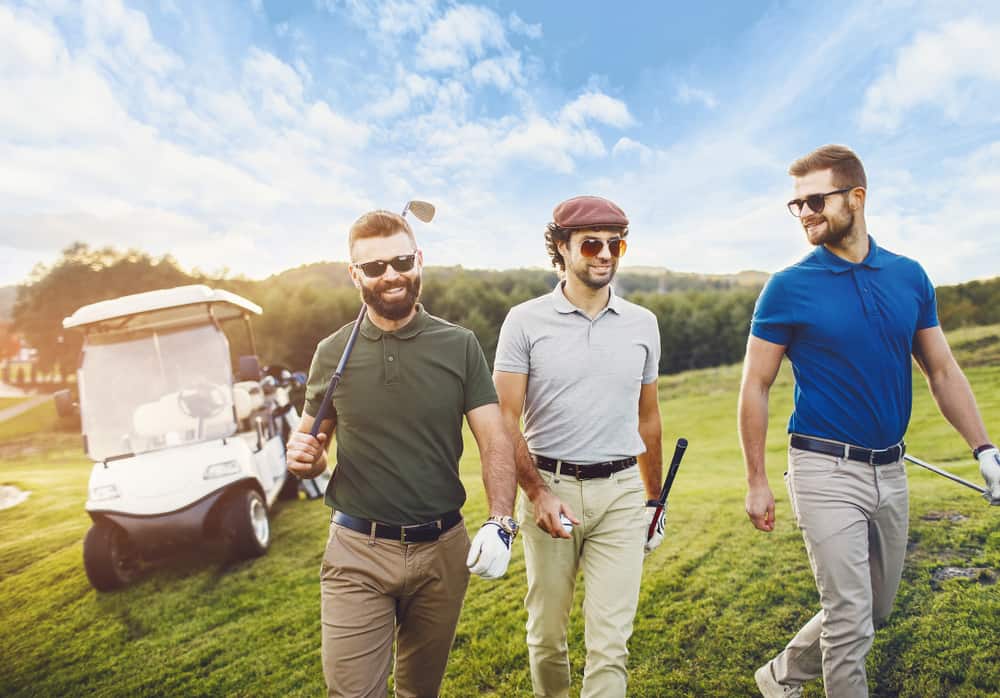 Golf is a sport that is typically played with tee times.
Golfers will arrive for their tee time, and then they will tee off a few minutes apart from one another.
With a shotgun start in golf, there are no tee times.
If you have signed up for an event or a tournament and there is a shotgun start, you will need the information in this guide.
Let's take a look at the golf shotgun start, what it is, and some tips for how to handle a shotgun start.
Having this information will help you feel as though you are better prepared for your next outing or event.

What Is A Shotgun Start In Golf?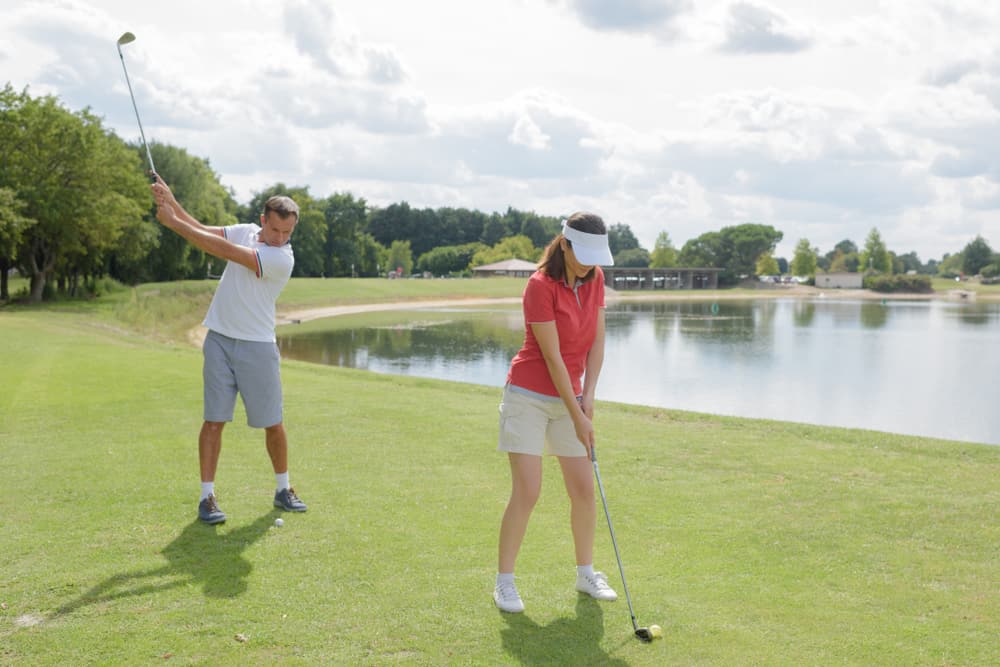 A shotgun start in golf is when all players tee off at the same time on different holes.
If there is a 9:00 am shotgun start, all players will tee off at 9:00 am, and they will all start on holes one through eighteen.
Typically, in a shotgun start, there will be one or two groups at every hole of the golf course.
The shotgun start allows a large number of people to go out and start on the golf course at the same time.
This ends up ensuring that everyone can finish at the same time as well.
There are some differences in playing in a shotgun that should be considered, and they may help you to score better and to have a better round.
A shotgun start in golf is not going to be challenging to figure out, but you should at least understand the process.
Tips For Playing In A Shotgun Start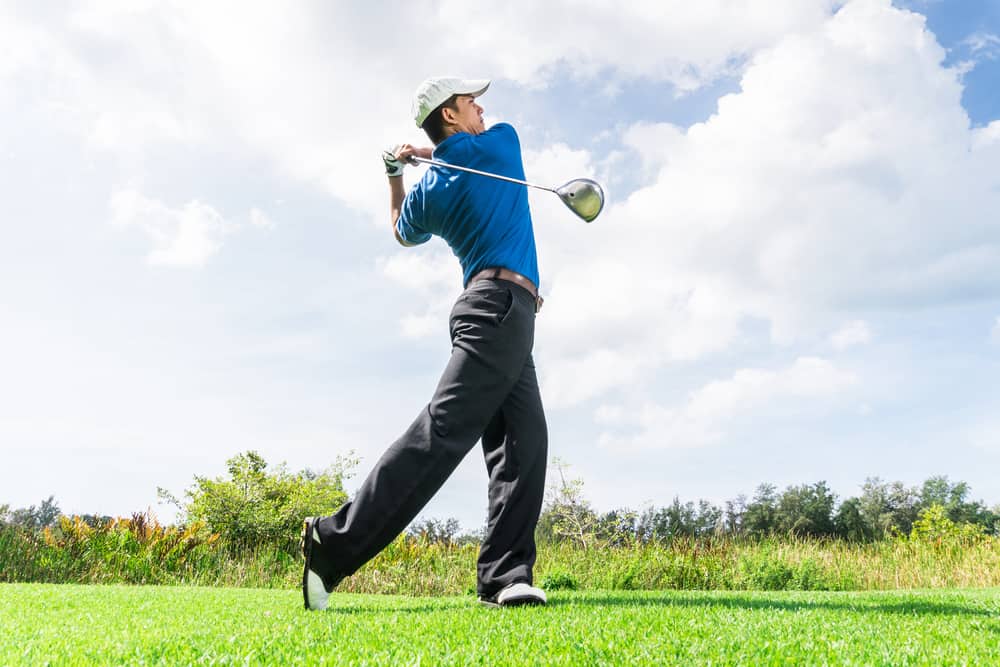 Now that you know what a shotgun start is, it's a good idea to be prepared with a bit more information about how you will play in this event.
Here are some of the important things you need to know about playing in a shotgun start.
Since this is a widely popular format, chances are you will have to play it at some point.
1. Arrival Time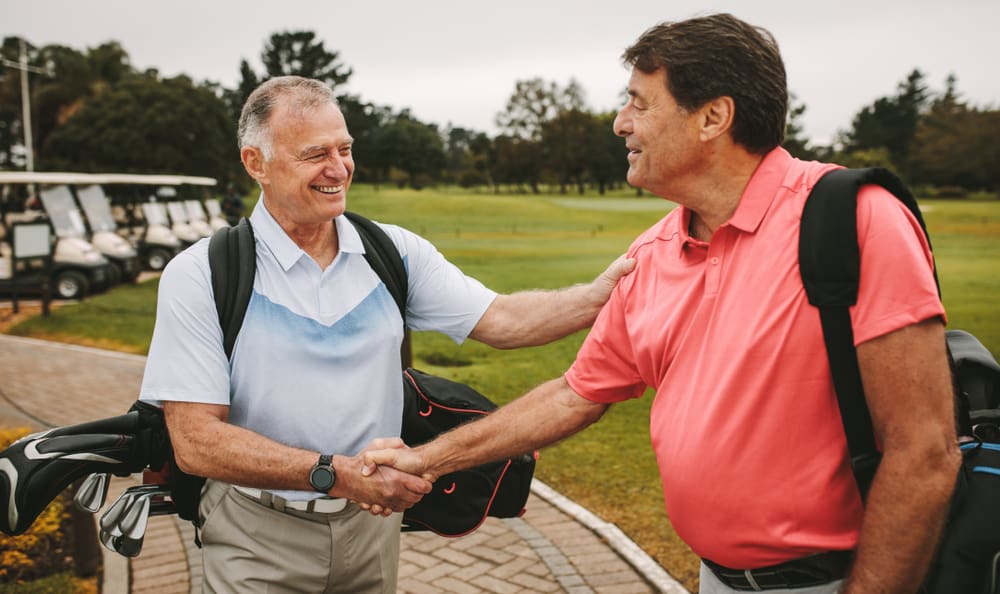 The morning of a shotgun start will be a bit different from your typical Saturday morning tee time.
With everyone arriving at the golf course at the same time, all of the golfers have to go through their pre-golf routines at the same time.
This means that you will have all of these players who are warming up together, using the locker rooms together, and even trying to find something to eat together.
Most experienced players will tell you that arriving on the golf course about one hour before your shotgun start is best.
If you want to be able to avoid the crowds, try to hit a few golf balls early and then grab something to eat.
Many people will be at the range right before the shotgun, and this can get a little hectic.
2. Check Out The Staging Area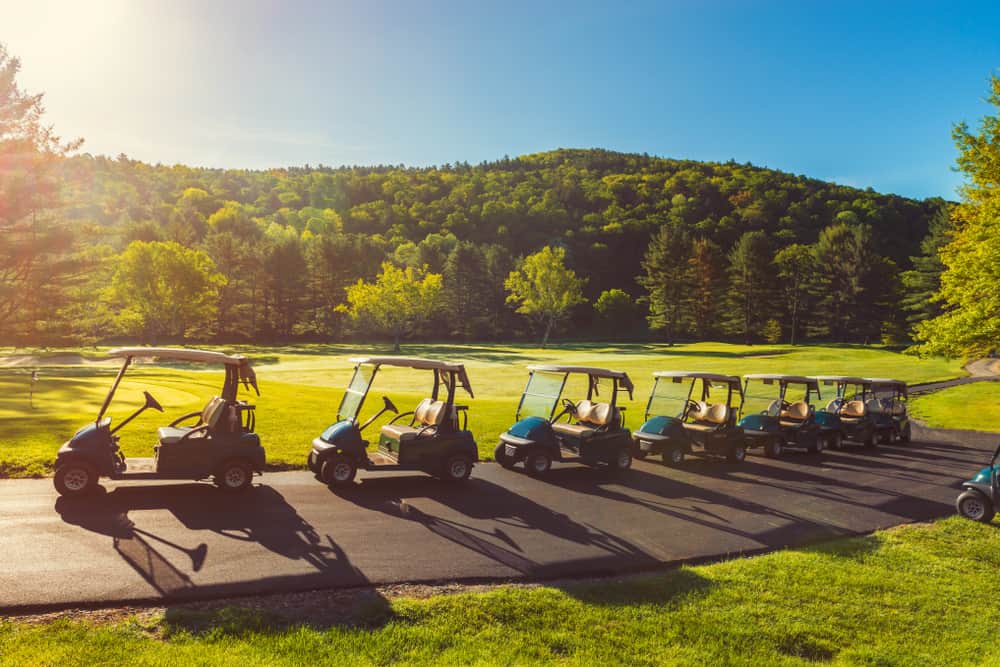 The staging area is where all the golf carts are kept in an effort to ensure that players are all in the same location and ready to take off onto the golf course at the same time.
The golf carts will be organized according to the hole you are teeing off on.
The carts are typically in an order that makes sense for people to travel out onto the golf course, following each other in the carts.
Find your golf cart and make sure you get things set up for the day.
In addition, we recommend looking at which hole you will be starting on and considering how this will affect your game.
If you know the golf course, try to go through a mental play-by-play of that hole and where it is located.
Starting on a Par 3 or a Par 5 may have a different feel as many golf courses start on a Par 4.
The real important factor here is that you start to develop a bit of a mental plan for the day on the course.
In the end, you will still play all eighteen holes, but chances are the course will feel very different.
3. Moving Out To The Hole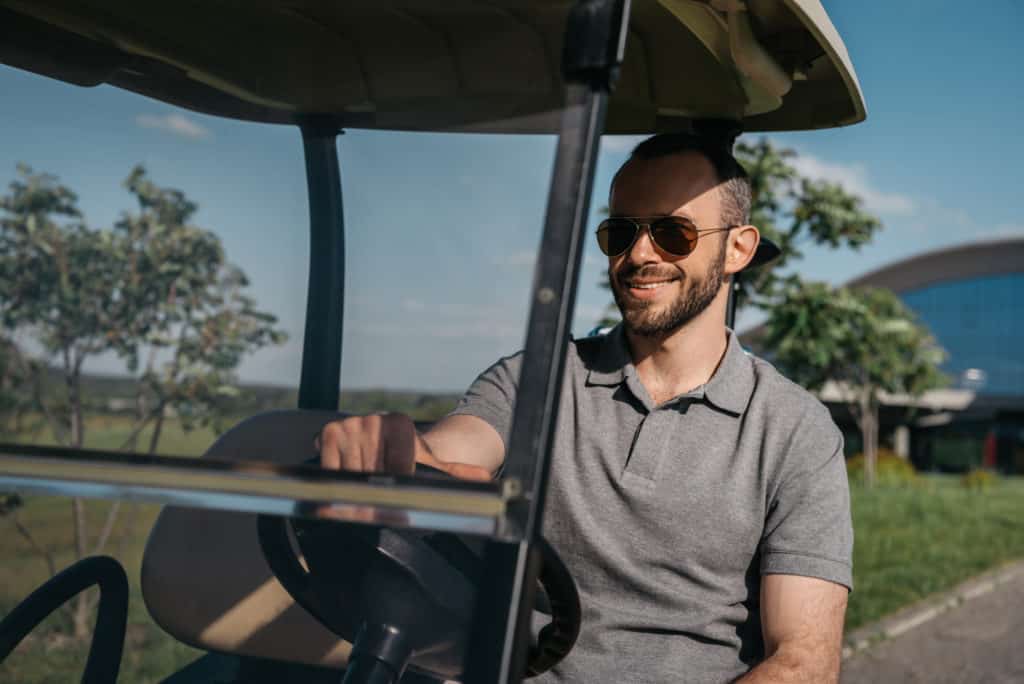 When playing in a shotgun start, everyone will have to drive their golf cart out to the hole that they are playing at the same time.
Most golf courses will send a group out on number one tee, nine green, ten tee, or eighteen green.
Essentially, what happens is the group that has to go the furthest away from the clubhouse will lead the pack.
Everyone else will follow in behind them and ensure they are ready to stop on their desired hole.
This is where people often get confused and take a wrong turn.
Try to pay attention to the way that you are filing out towards the hole.
Look at the people in front of you and the tee markers as you go by to make sure you stop where you need to.
Teeing off from the wrong hole is a major problem in a tournament-type situation.
Many golf courses will have staff positioned around the golf course to ensure that you get to the right spot and can start at the proper time.
Overall, moving out to the hole you are supposed to play is not difficult because you just need to pay attention to what is going on.
4. After Hole Eighteen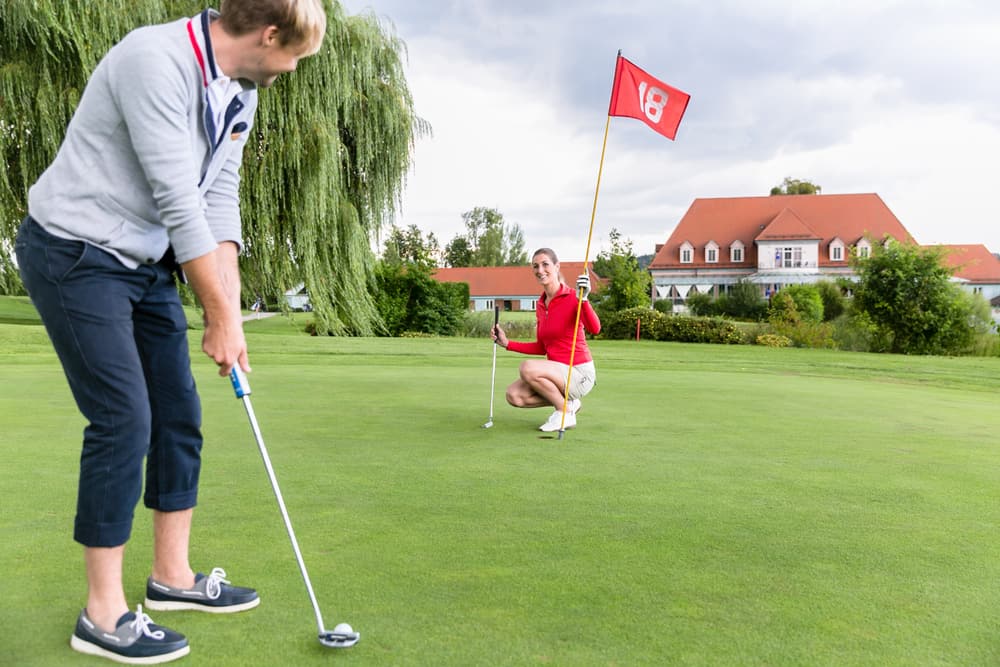 If you are playing a golf course that you typically play, you are probably used to heading to the clubhouse after the eighteenth hole.
With a shotgun start, you will want to go to the first tee.
At the first tee, you will continue your round and go all the way to the hole that you originally started on.
Most golfers will have to make this odd transition from the eighteenth green to the first tee.
Unless you are in one of the groups that start on the first tee, your round will be less than traditional on the golf course.
5. A And B Groups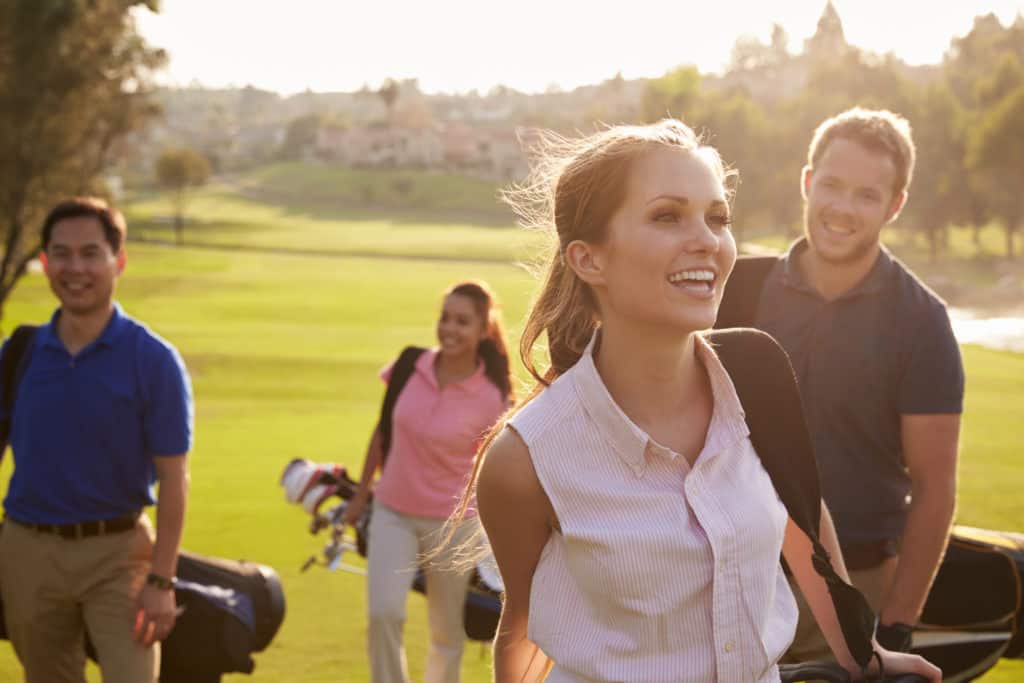 Let's say your shotgun golf start has you assigned to the seventh hole.
When you get to the seventh hole, you realize that there are two groups on this hole.
The reason behind this is that many shotgun starts require both an A and a B group to tee off on every hole.
This often happens at a popular event where lots of people are trying to get into the tournament.
With an A and B group, you will find that the A group must go first while the B group waits.
In a shotgun where there are A and B groups on each hole, there will likely be quite a bit of waiting throughout the day.
As you can imagine, this is a large number of people to put on a golf course at the same time, and it is smart to consider the fact that your round may be a little slower than normal.
Make sure that you are mentally prepared for this and take your time and relax on the golf course.
Chances are this will be one of your slower rounds.
6. Restrooms And Food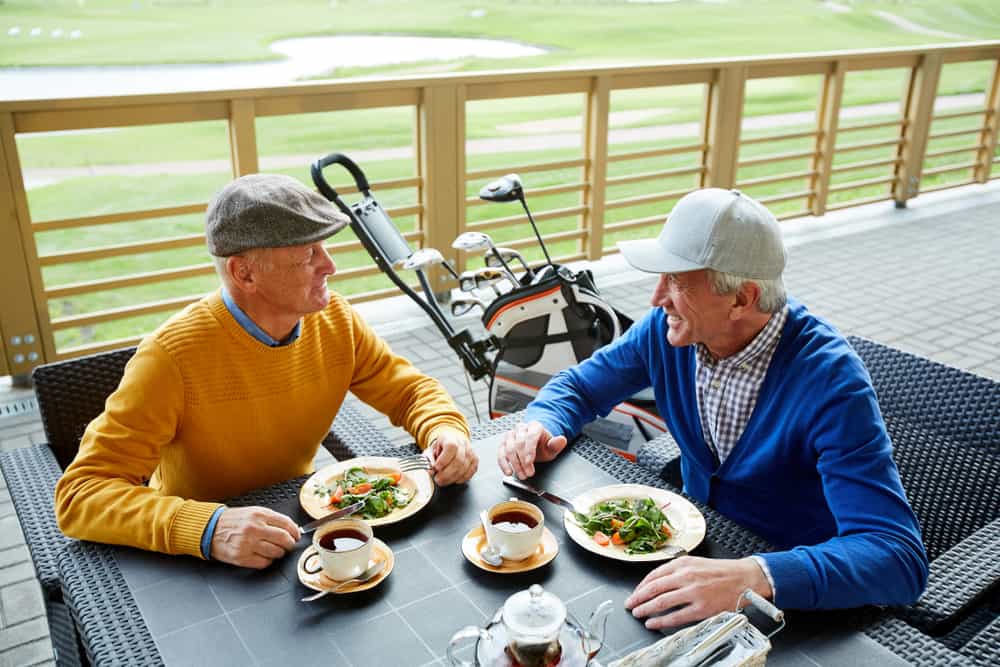 Most golfers are typically going to use restrooms and get a bite to eat after they play nine holes.
When you are playing in a shotgun start, you don't know where this nine-hole halfway point will leave you.
Sometimes you will be in the middle of the golf course while, other times, you may be near the clubhouse.
The point is that you will want to be aware of this so that you can ensure you are always comfortable on the golf course.
Try to pay attention to the timing and where you may be when you need these facilities.
This may seem like a simple concept, but it will absolutely impact the day you spend on the golf course.
What Is A Nine-Hole Shotgun?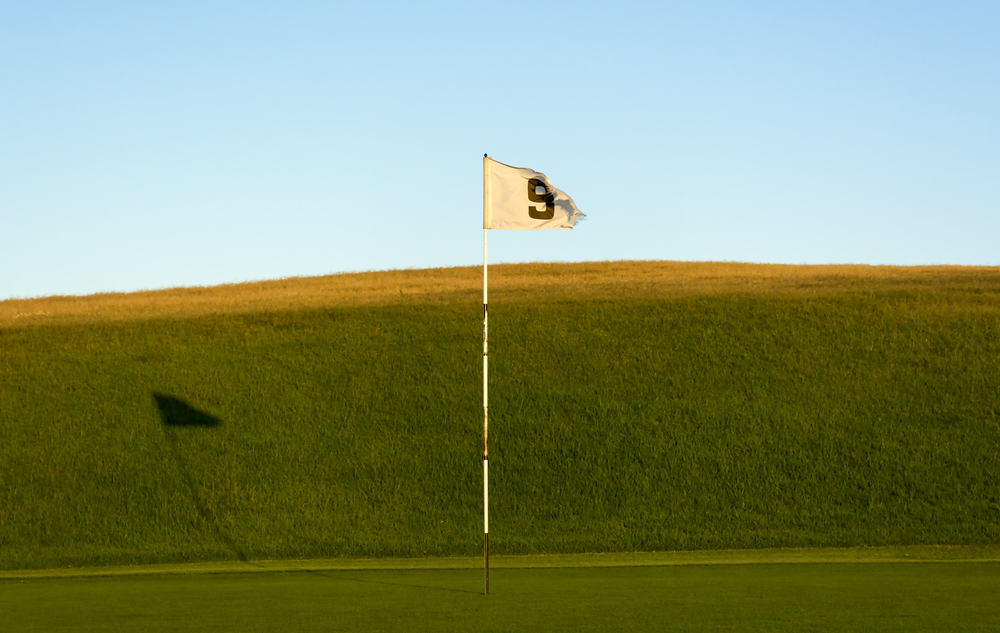 Many golf courses will have nine-hole shotgun events for smaller groups, ladies' beginner classes, or even an afternoon scramble.
The nine-hole shotgun is a bit different as it only utilizes nine of the holes on the golf course.
If you are going to play in a nine-hole shotgun, it will either be on the front nine or back nine of the golf course.
When you play the ninth hole, you will then circle around to the first hole and not move on to number ten.
As part of a nine-hole shotgun, everyone will play the first nine holes on the golf course.
Once you have finished the nine holes, the event is over.
One of the great things about a nine-hole shotgun is that the overall playing time will be greatly reduced.
That is what makes these shotguns a smart choice for a late afternoon event.
Are Shotguns Better Than Tee Times?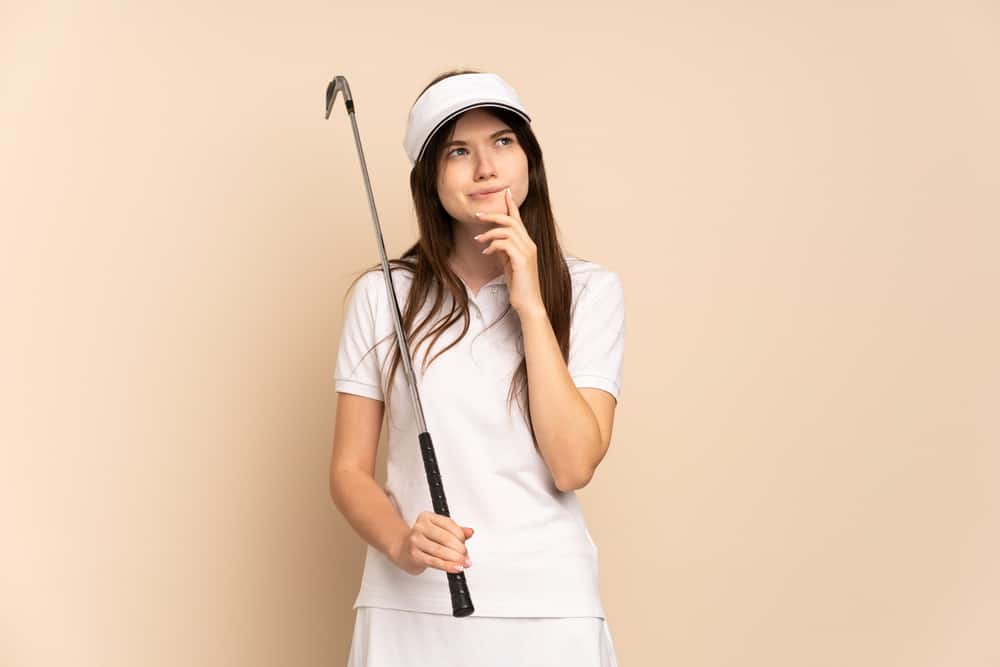 Shotguns and tee times are mostly different, and there is no real way to say that one is better than the other.
When you look at the shotgun, the main benefit is that all golfers will finish at the same time.
This works out well for a tournament or an event, especially one that may have a dinner or a banquet after it.
The shotgun start gets people to all be together in the beginning and at the end, and it can be a bit more social than a tee time event.
Of course, the downside to the shotgun is that you won't play the course as it was designed to be played, and this can impact your scoring.
Starting on the 8th hole and finishing on the 7th is not exactly what the golf course designer had in mind.
With tee times, you will play the golf course as it is meant to be played, and you will have some nice spacing between each of the groups.
Some golfers have tee times that are eight to ten minutes apart, and it helps players establish a nice pace of play.
With the shotgun having everyone go off at the same time and having multiple people on the same tee, the overall pace of play is considerably slower.
You won't be able to move from one hole to the next nearly as easily, and the overall round typically takes closer to five hours.
In general, you can't say that a shotgun or a tee time is better because they are simply different.
Ensuring that you play in an event that is a good fit for your needs as a player is what is most important.
If you really can't have your round thrown off by starting on a random hole, then you should consider playing only in tee time events.
If you like the excitement and the camaraderie of a social golf event, the shotgun is a perfect option.
Why Do They Call It A Golf Shotgun?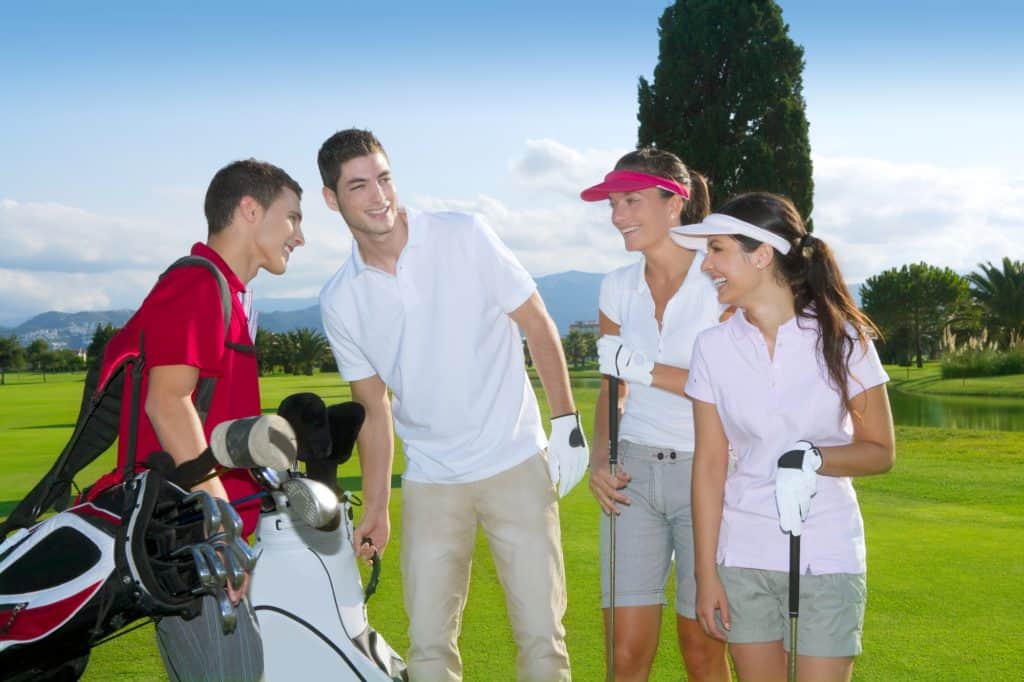 The term "shotgun start" may seem like an odd name for a golf tournament.
However, there are some reasons behind this name.
A shotgun start refers to the fact that the start of this golf tournament is similar to a running race.
Have you ever run in a race where a gun was fired to signal the start of the event?
The same thing can be done in a golf shotgun start to let all players know that it is time to begin.
Most of the time, the shotgun start is going to begin at the sound of an air horn that they will blow on several areas of the golf course.
In other shotgun events, they will tell you to tee off and start playing as soon as you reach the hole that you are starting on.
Either way you play, the shotgun is going to help all people tee off at the same time and create an event that is memorable and hopefully fun as well.
What Formats Are Best For A Shotgun?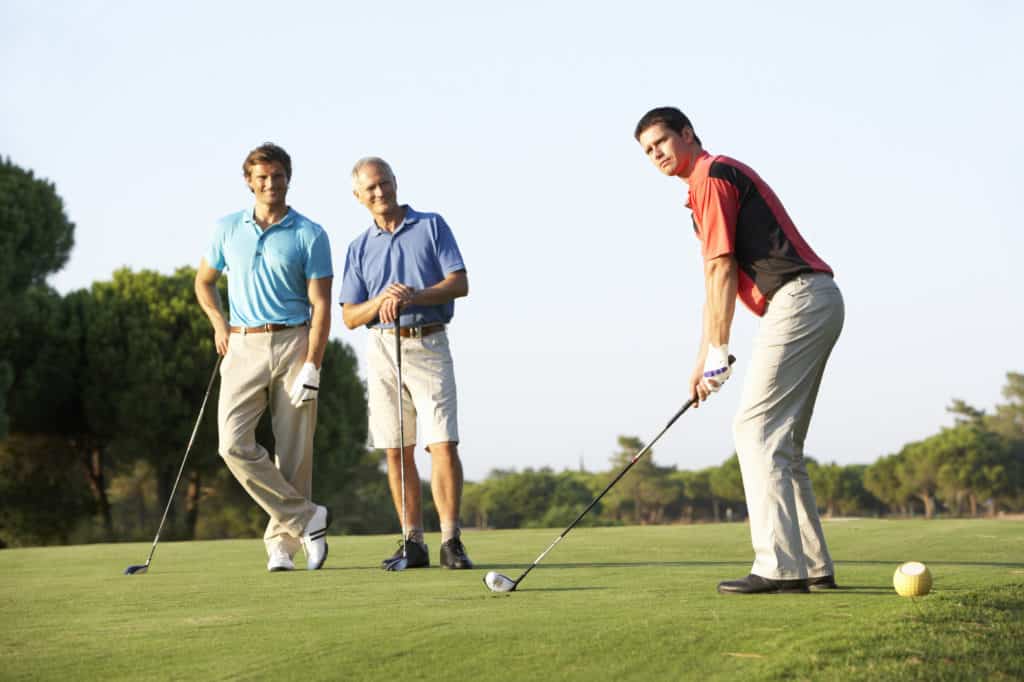 The great thing about a golf shotgun start is that it will work with a variety of golf formats.
You do not have to play one particular type of event.
Most of the time, if a large group of players is participating in the shotgun, the format will be a scramble.
This is done to try and get people to move through the course a little faster.
Overall, the format of a scramble makes it so that players can start and finish a hole rather quickly.
The formats that golfers use for a shotgun can also just be to play their own golf ball or some type of a best ball event.
The format is another question that you should ask before signing up to play in an event.
Great players often complain about a shotgun scramble, yet when they play in them, they often have fun.
Conclusion
Hopefully, you now understand what a shotgun start in golf is and how it could potentially help you run a golf tournament or event.
Having everyone finish their round at approximately the same time is a very important benefit.
This allows tournament administrators to pair a dinner or a lunch with the shogun and ensure that people have a complete and enjoyable experience.
The shotgun start in golf is very common, and if you like the game, you will likely play in one at some point.