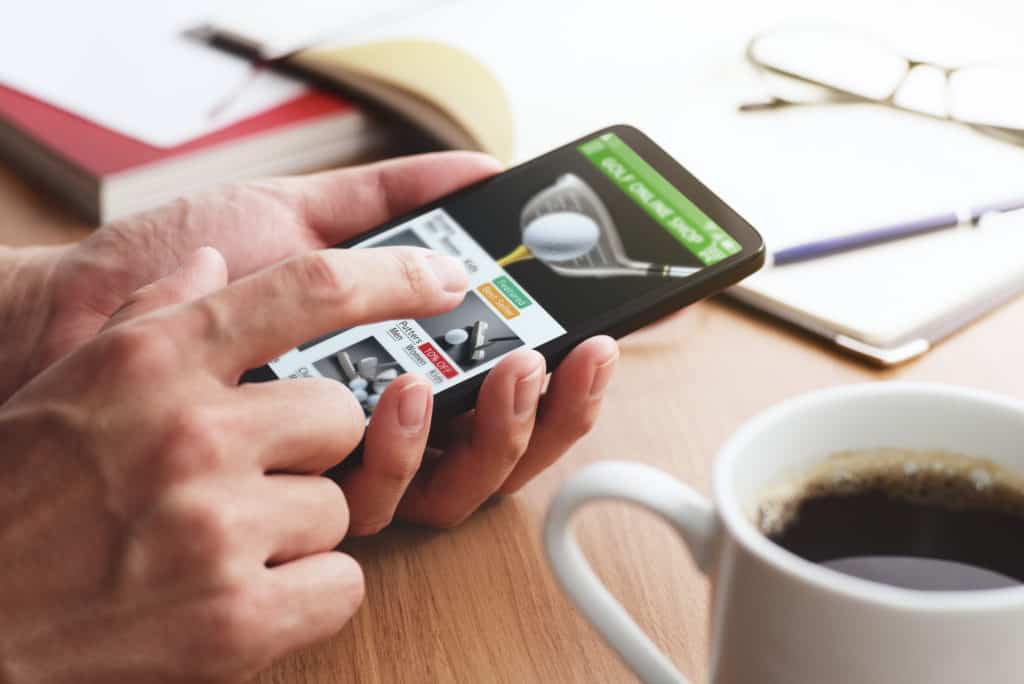 Sometimes taking a golf lesson in a facility is not feasible.
What many golfers don't know is that online golf instruction has been going on for many years.
There are instructors all over the world who will work with you to create strategies for your game and help you implement them all through the internet.
Online golf lessons may not seem as traditional as an in-person lesson, but some say they are just as effective.
With all of the choices out there for online golf lessons, we've put together a list of the best ones for you to consider if you want to give this a try.

Top 10 Best Online Golf Lessons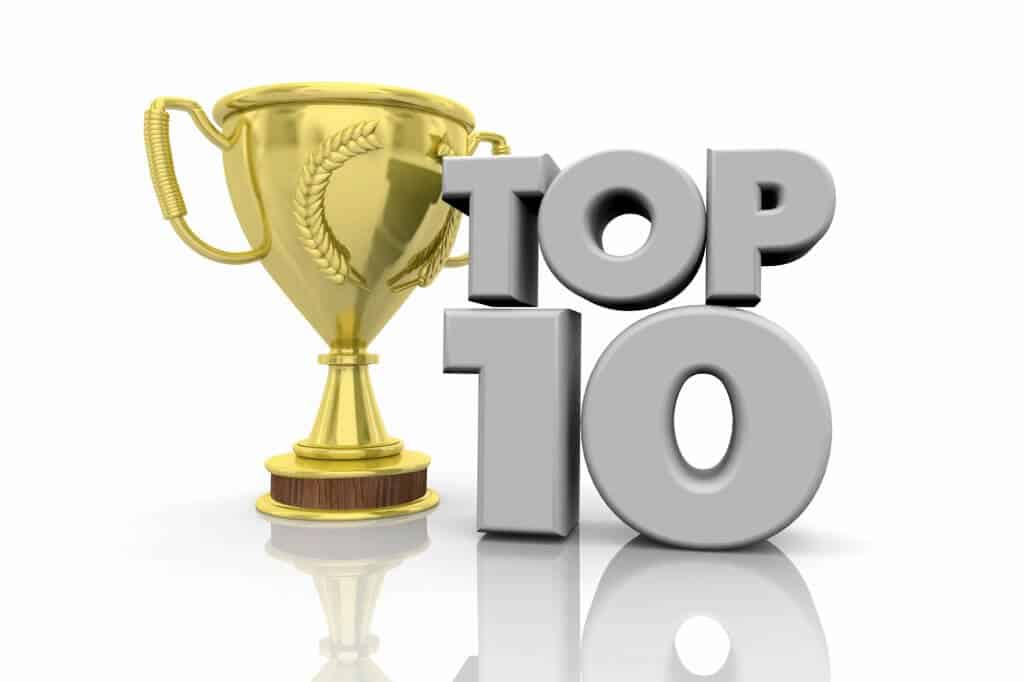 1. Alex Fortey
https://theartofsimplegolf.com/cut-your-handicap-in-half
We must admit that the concepts and even the name behind this program are what quickly moved it to the top of our list.
We like that Alex Fortey is willing to share some of his secrets and information before you have to pay for it.
His online learning programs and lessons are well organized and allow you to work on different aspects of the game.
No golfer needs to or should work on the entire game of golf at one time.
Breaking things down into simple units can help golfers improve at a faster pace.
Fortey's theory is that golf is very complicated, and it needs to be simplified.
We could not agree more with this statement.
There are so many concepts and theories out there that make the game much more complicated than it needs to be.
His simple methods and the art of simplifying the game is something golfers of any level can benefit from.
The website is built into sections for players with varying abilities.
This is very well done and important because five handicaps and twenty handicaps do not need the same information or instruction.
Pros
Straightforward method
Breaks things down into unit studies
The unit studies are reasonably priced
Split into sections for different handicap levels
Lots of free information on the website
Cons
Much of the work is self-study
2. Joe Plecker
Joe Plecker is the brains behind the Swing Index app.
The Swing Index is a golf instructional app in which you can upload videos of your swing and get actionable and clear information as to how to fix your swing.
The app is straightforward to use, affordable, and very helpful.
The one thing to keep in mind is that several instructors could be commenting on or helping your golf swing.
If you are an analytical person who likes to look at statistics and numbers, you will enjoy this method.
The feedback you get will give each part of your golf swing a rating.
You will then get tips, drills, and lessons to help you improve that area of your game.
You can work on this area to get a better idea of how your swing is progressing, and then you can move to the next area of concern.
This is an excellent program for a beginner golfer or an experienced golfer who is struggling with something in their golf game.
It gives you all of the feedback you need to start to improve your scores, and it does so in a way that is not confusing.
The Joe Plecker model is priced very reasonably, and that is what places it so high on our list.
As far as the advice you get, it is very high quality, but it is not quite as personal as we would prefer.
If you want a real one-on-one type of relationship with a golf professional or online instructor, you are going to need to spend a bit more money.
Pros
Easy to use
Priced well
Excellent information to analyze
Helps you work towards your goal
Cons
More technology-based than human-based
3. Monte Scheinblum
Monte Scheinblum has been a golf teaching professional for quite some time.
His method and theory are very similar to other golf professionals who like to keep things relatively simple.
That is what we love most about his website.
Where many golf instructional websites make you sign up for year-long packages and have tutorials you need to go through, Monte offers all types of options.
Our favorite option is where you record a face-on video and a down-the-line video of your golf swing.
You upload this to his online system, and within two to three days, you will get a response with information about your swing and what you should work on.
Once you have time to view his response, you can then ask some questions for the next week.
Monte will respond and clear up any of the issues you are having.
Compared to some other systems that are available online, his is very fair, and there is a discounted rate if you want to have him view your swing several times.
He has some examples on his website of case studies he has done, and they are quite impressive.
Monte has released a new improvement plan program which allows you to work on your game for an entire year.
It gives you a plan and access to golf lessons at a much lower price.
If you are serious about investing in your game and having a coach to help you, the improvement plan option is a great choice.
Pros
A simple system to work with
Get real advice from a pro
Lots of options for those who are serious about improving their game
Quick turnaround time on lesson feedback
Cons
Not as high profile of a teaching professional
4. George Gankas
George Gankas is very well known in the world of golf instruction.
You may have seen him on the cover of Golf Digest.
When this happens for an instructor, they have certainly worked for it.
Geroge is a very modern teacher who works to help his players get more distance and make their golf swings more efficient.
His online lessons are more of an academy than they are a private individual lesson.
There are things we like about this and things we don't.
The online academy gives you a great step-by-step process to work through your game and all the help it needs.
You get an online forum where you can post your swing and get feedback from golfers and experts.
You also get a weekly or biweekly golf lesson emailed to you with some specific tips and tricks to improve your game.
Depending on how much money you want to invest, each level has a different price range.
The lower end of the program is quite affordable, and you still get some great value.
We love the George Gankas system for the younger player who wants a sense of community in addition to lowering their scores.
If you need some help holding yourself accountable when it comes to your golf game and giving it the time it deserves, this is a great choice.
Pros
Very simple to follow
Nice layout
Affordable
Good sense of community and online forums
Cons
A bit different than a one-on-one lesson
More of a group learning training program
5. Dana Dahlquist
https://www.danadahlquistgolf.com/
Dana Dahlquist runs his online lessons a bit differently than George Gankas.
Dana offers much more one-on-one instruction and feedback.
Of course, anytime you are dealing with the golf professional directly, the pricing is going to increase.
The time and the knowledge of that golf professional is worth a premium.
Dana offers several different options for those with varying budgets.
We like that he does a great job of targeting a problem and allows players to reach out, even in between lessons, with questions.
The format is easy to use—you upload the videos onto the website, and they will be reviewed.
You can manage your account a bit and save your favorite instructional videos as well.
If you decide you want to take your golf journey to the next level, Dana will even show you how to become a golf instructor.
Indeed, this will be a better fit for the lower handicap golfers who have an excellent handle on their own golf game.
When you join the Dana Dahlquist website, you get access to some great footage you can watch and learn about the game.
If you are struggling with a specific aspect of your swing, there is very likely a video available to help you.
Pros
Can get one-on-one lessons
Can also get an in-person lesson
Lots of video content to watch
Varying price ranges
Cons
He has slightly shifted his business to teaching teachers and not just golfers
6. Shawn Clement
https://wisdomingolf.com/about/
Shawn Clement is a teaching professional who has some powerful beliefs about certain areas of the game.
He believes that trying to manipulate body parts and train them to get into the right position is not the proper way to learn.
He thinks there is a vast difference between putting the club in a perfect spot and learning how actually to swing a golf club.
We tend to agree with him.
Not all people will learn the way Shawn teaches, but he offers enough free content on his website to help you decide if he is the right golf professional for you.
Shawn teaches both in-person and online golf lessons.
His online golf lessons are very simple and straightforward.
You send Shawn a few videos of your swing and some information about your target, your mindset, and your goals for your game.
He will review the information and then set up a call with you to go over the videos.
The video call he schedules with you will be about thirty minutes long, and it will go over all of your information.
We love that, with these lessons, you get to speak to Shawn face to face.
He will give you direct help with your game, and then he will provide you with some references to videos on his website which can help you improve and work on your game.
These lessons are priced a little higher than some of the other golf professionals out there, but we feel as though the value Shawn offers is also quite a bit higher.
Pros
Real one-on-one support
Simple system
Lots of online content available to users
Cons
Scheduling the follow-up call may not be as easy as other services
7. Clay Ballard
https://topspeedgolf.com/free-video-series/
Clay Ballard has been a part of a few different online golf instructional websites, but he now has his own system.
The thing we like the most about Clay and his system is he is geared towards the power player.
If you want to swing like a PGA Tour pro, Clay Ballard will help you learn how.
Many people think, "Who wouldn't want to swing like a Tour Pro?"
There are plenty of golfers who should not be swinging like a tour pro and should be working with their strengths.
However, if you are ready for more power, precision, spin, and workability, Clay is a great choice.
It is a good idea to be leery of the golf instructional websites that make you pay for all content.
There should be some free content available so you can get a feel for the teaching style and information before signing up.
Clay does a great job with this, having an entire section of tons of great free online golf instructional content.
You will know his style and theories before having to pay any money.
We think that Clay's information and theories are great, but he is not necessarily the best choice if you want individual golf lessons.
If you want somebody to sit and talk with you about your golf game, then somebody like Shawn Clement would be a better fit.
Pros
Excellent information
Helpful for developing more power
Lots of free information
Cons
Not as simple for a one on one lesson
8. Trillium Rose
Trillium Rose was a well-known junior player turned golf instructor.
She has been playing the game for many years, but her strength lies in her communication with her students and her demeanor.
Trillium is a lovely person with a gentle approach to learning the game.
She is highly skilled in picking out issues with your golf swing and helping you work toward solutions.
Trillium has a prevalent Instagram account that helps golfers with simple tips.
She posts to that account often, and it is certainly one worth following.
Most of the teaching Trillium does is in-person teaching at a golf club outside of Washington, D.C.
However, she does now offer an online beginner golf course.
The course is very nicely laid out, affordable, and perfect for the beginner golfer.
Trillium is entertaining to watch and listen to, and she will make the basics of beginner golf that much more fun.
Even if you have been wondering if golf would be a good fit for you, it is worth looking into this class.
She covers everything from swinging the club to choosing the right equipment.
After you take the beginner course, you can continue to follow her videos and tips on her popular Instagram account.
Pros
Nice demeanor
Affordable beginner golf lesson series
Easy to understand
Simple concepts
Cons
Not offering one-on-one online golf instruction at this time
9. Rick Shiels
http://www.questgolfacademy.co.uk/lessons.html
Rick Shiels is a very well known teaching professional and instructor who does a lot of work on YouTube.
If you enjoy watching instructional videos on YouTube, chances are you have watched something from Rick Sheils.
Rick started teaching golf at a very young age and has grown his career considerably since then.
Ricks's lessons are easy to follow and understand, and they are great for a beginner golfer.
If you have never played golf before and you want to get a good handle on the game, Rick is a great choice to consider.
We believe there will be much more from this man in the form of online golf academies in the very near future.
Pros
Very simple teaching style
Easy to understand and follow
Geared towards beginner golfers
Simple explanations about a variety of topics
Cons
Not the greatest choice for lower handicappers
10. Bradley Hughes
https://www.bradleyhughesgolf.com/index.php/lessons/online-lessons
Bradley Hughes is a former professional golfer turned golf instructor.
Hughes competed in all of the major golf championships and had a successful career on several different golf tours.
When his tournament play started to slow down, he ended up becoming more and more involved with teaching the game.
Hughes started an online forum and some YouTube videos which have been seen millions of times.
His information is easy to follow and understand.
Indeed, learning the game of golf from a player who has spent time on the professional tours and knows how to compete is a great thing.
One of our favorite things about Bradley Hughes is that he is more than willing to share information.
You can find so much information for free on his websites.
You can get used to his teaching style and delivery of information before you sign up for any lesson series.
When you do sign up for a series of lessons, you will be pleasantly surprised by the number of options that are offered.
You can choose a package for several thousand dollars which will help you with your game for the next twelve months, or you can take a one-time lesson.
Hughes teaches in person as well if you find that you do better with in-person lessons.
Overall, Hughes is a great player, a fantastic communicator, and somebody who has continually worked to grow the game of golf.
Pros
Easy to sign up and join
Lots of resources on the website
Tons of different package offerings
Cons
Website is a bit outdated and can feel overwhelming when scrolling through
Hopefully, our list of the top ten best online golf lessons has helped you find the information you need.
One of our biggest pieces of advice is to hold off on paying for something until you do a bit of research.
The answer to your question about your golf game may be available online for free.
If you find a free video that gives you the information you need, you may want to start following that person to see what other valuable information they can offer.
Find the personality and teaching style that works best for you.
It can take a little bit of time, but generally speaking, once you find a great teacher or a great system, you will stick with it for many years.
There are online golf lessons available for all budget levels; it's just a matter of doing a bit of research.