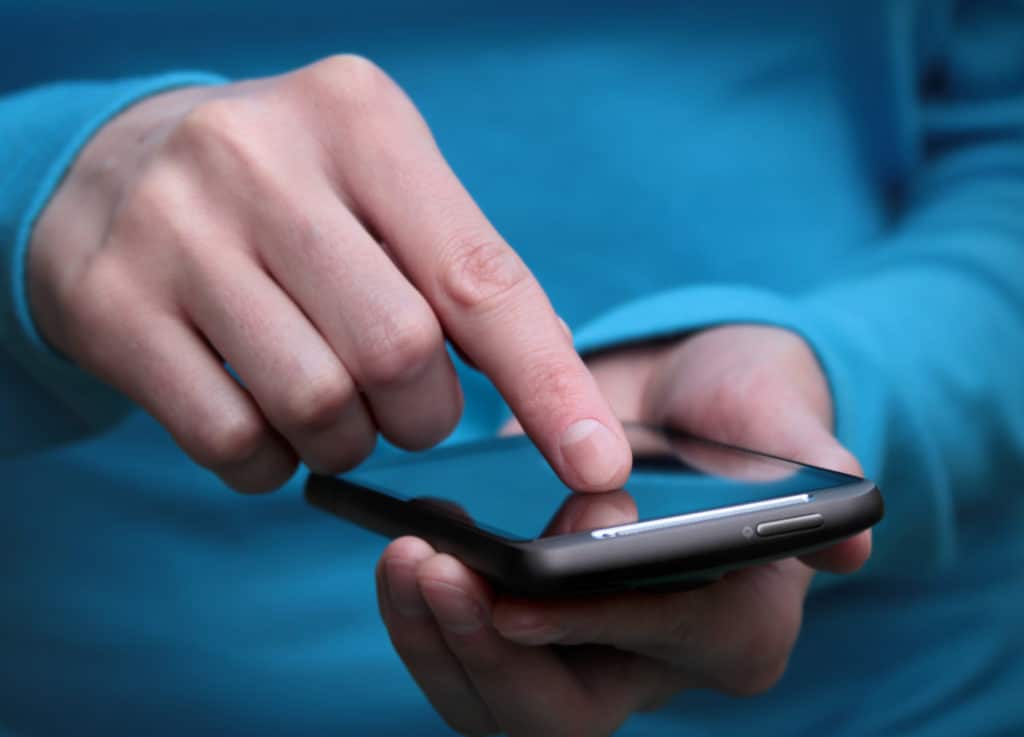 Keeping track of your golf game and your stats is quite essential.
Since there are so many moving parts when you play a round of golf, it's good to know when you are getting better and when you are getting worse.
Sometimes you may have a very high round, but the score can all be attributed to poor putting.
Other times, you could putt well and miss every fairway.
Since your game is constantly changing, it's a good idea to know where you can improve.
We have put together a list of the best golf stat tracker apps on the market.
Some of these will work on their own, and others will need some additional devices which attach to your club.

Best Golf Stat Tracker App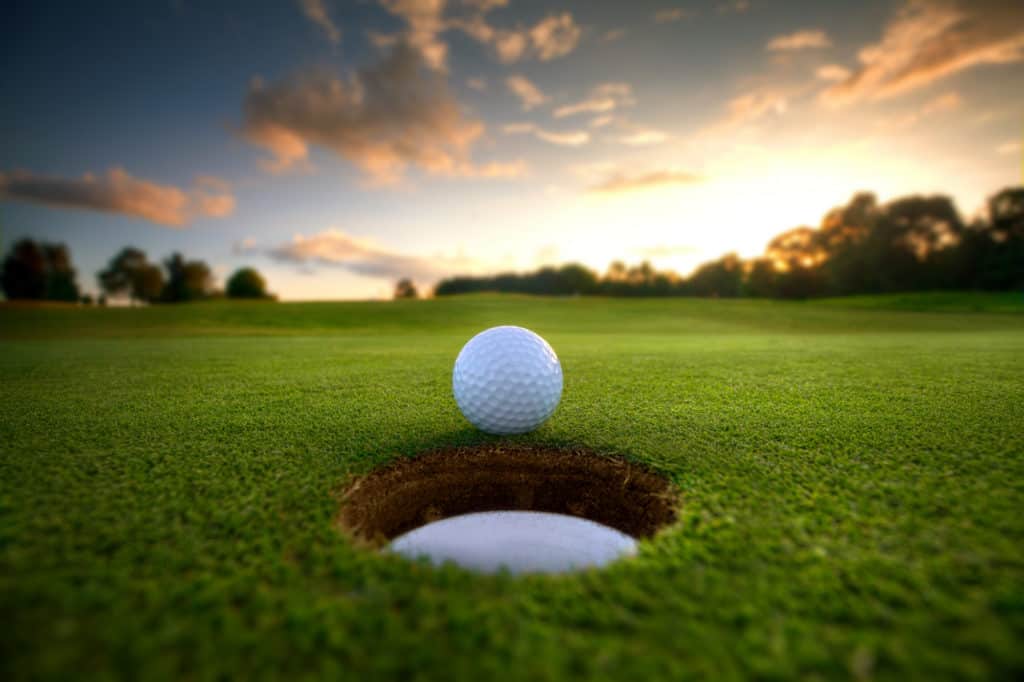 1. Golfshot
One of the best things about the Golfshot app is that you can use the free version or purchase the paid version.
With all the expenses associated with golf, sometimes adding another paid feature to your hobby is a little much.
With the free version of Golfshot, you can tap into their GPS and start tracking each shot you hit.
You can also input each club you use from different locations.
We love tracking which clubs you use to make sure your set is the perfect set makeup for you.
If you go eight rounds and never use a three wood, does the three wood need to be in the golf bag?
Maybe you could replace it with a wedge instead.
Since you are using Golfshot GPS, you are also able to see how far you are from the center of the green.
If you don't have a rangefinder, this is a nice feature to have.
At the end of each hole, you can enter the entire score for your group and take a look at your stats for the entire round.
These are all features that come with the free version of the Golfshot app.
When you bump up to the paid version, what they call Golfshot Pro, you will see even more features.
You can get more than just the distance to the center of the green.
You will get yardages to the front, the back, the hazard, etc.
Another exciting feature about the Golfshot Pro is that it will take all of your accumulated data and start giving you club recommendations.
2. Blast Golf Swing Analyzer
Although GPS systems can do a great job of tracking your golf game, sometimes players want to get a little more involved.
With the Blast Golf Swing Analyzer, some sensors will go on every one of your clubs.
This is sold as a system, and it comes with access to the app.
The app on your phone will be able to store and track all of the data coming to it from your golf clubs that have the sensors installed.
If you want a tracker that has more accurate information and data without you having to input so much of it yourself, the Blast is a great choice.
The GPS technology is used to track where your golf ball is and then can compile all of this information into a system to determine what areas of your game need work.
What we love best about the Blast is that it works without you having to do anything.
Sometimes stat tracker apps can slow down the pace of play because of golfers having to spend so much time recording their information.
With Blast, you just put the sensors on, and everything is good to go.
The sensors themselves are very lightweight and will not affect the golf club in any way.
If you are one of those golfers who always wants to know your swing speed, the Blast will give you that information.
All of this information is great for a golfer, but sometimes it can be hard to know what to do with it.
When you have tons of percentages and stats about your golf game, how will you know if they are good or bad?
How will you know what needs your attention so you can improve and move forward with your golf game?
Luckily, the Blast App takes care of that as well, and it comes up with suggested tips and drills to make sure you have everything you need to improve your game.
If you want an all-around system which helps you become a more aware golfer, this is a great choice.
3. Rapsodo Mobile
The Rapsodo products come in many different varieties, and you can get as complicated or as simple as you would like with these products.
If you have ever had the ability to use a launch monitor at a golf course or fitting center, you may know how useful this information can be.
The monitor gives feedback on launch angle, spin, speed, and distance.
These launch monitors cost thousands of dollars, and it just isn't realistic for the average golfer to purchase one.
With the Rapsodo, you can essentially have your launch monitor and stat tracker with you at all times.
You can use this app to analyze your shots, review your launch angle, and get some great averages on the clubs in your bag.
If you think you hit your seven iron 160 yards, you may soon find out that it's only 156.
That four-yard change can make a big difference when hitting a shot over a pond or to a two-tiered green.
All of these stats are kept on your phone so you can play back your swing whenever you like.
When you purchase the Rapsodo system, you get a stand for your phone as well so that it will be set up at a perfect angle to record your swing.
If you end up with this system, you will have more than enough information to take your golf game to the next level.
4. The Grint
The Grint is an app we love when it comes to handicapping.
This app will help you keep track of everything you need when it comes to your USGA handicap.
A handicap is something every player should have.
Handicaps help make golf fairer and allow matches to be played against people of all ages.
A great feature about the Grint is that it has data for all golf clubs registered with the USGA.
If you can't remember what your handicap is or think it may have changed at the last update, you can look it up using this system.
If you are a golfer who likes to keep your scorecard so you can do your stats and calculations at a later point, the Grint lets you keep a digital copy.
Once you have your score in place, you can also keep track of more complicated stats like the greens in regulation, fairways hit, and putts as well.
The Grint will also function as a GPS, but it is not the most useful as far as GPS models and units are concerned.
It will give you an excellent birds-eye view of the hole you are playing, but you won't get too many accurate yardages.
Keeping a proper handicap is a responsibility every golfer should take seriously.
If you are a new player and trying to establish a USGA handicap, you will enjoy the ability to do so with the Grint app.
If you have been playing for many years and want to make sure you keep an accurate handicap, the Grint can help.
Although everyone wants to get that handicap lower, being accurate is more important than having a low handicap.
You will have to pair the stats you get from the Grint app to another golf app which can give you drills and concepts to help you further improve your game.
5. 18 Birdies
This next app made our list because of its simplicity and its price.
Yes, we know that free apps are not always as good as the paid versions, and that is generally true.
However, the 18 birdies app offers some impressive features for not having to pay anything at all.
When you are out on the golf course, the 18 birdies app will use its GPS to give you a clear view of the golf course.
You can take a look at each hole and get yardage for the front, back, and middle of the green.
These yardages may not be entirely as accurate as a Bushnell range finder, but they certainly won't be far off.
One of the most important things about a stat tracker is the ease of use when it comes to inputting the data and information.
If it takes you just as long to put your information in as it does to play the golf hole, then there is a problem.
The 18 birdies system is very straightforward with a clean design which allows you to enter the information in a matter of seconds after a hole.
Another nice feature is the ability to keep track of side games that may be going on within your group.
If you are playing Nassau or Skins, you can track those within the app as well.
Another popular feature of the 18 Birdies app is the social network application.
When you load up your app, you will see a newsfeed that has lots of information from golfers all over the country.
If you want to get involved in these groups or create a group among your friends, you can do so.
This is a great way to meet other golfers who may already be playing the same golf courses you are playing.
To get all of these features for free is pretty impressive.
We think the 18 Birdies app is an excellent choice for the average golfer who plays the game for a social reason.
If you want an app that is going to systematically take you to the next level of the game, there are other better choices out there.
Are Golf Stat Trackers Worth It?
Some of the golf stat trackers we reviewed are free, so you won't have to worry about the financial obligation.
Some golfers wonder if having all this extra information will benefit them.
The information is beneficial and gives golfers an awareness they may not have had without the apps.
If you are taking forty putts every round and struggling to break 100, this is the reason.
If you can get the number of putts down to 30 or so, you can potentially learn to break 90.
Unless you are keeping a close eye on this information, it will be tough to get yourself to the next level.
In our opinion, a golf stat tracker is worth having.