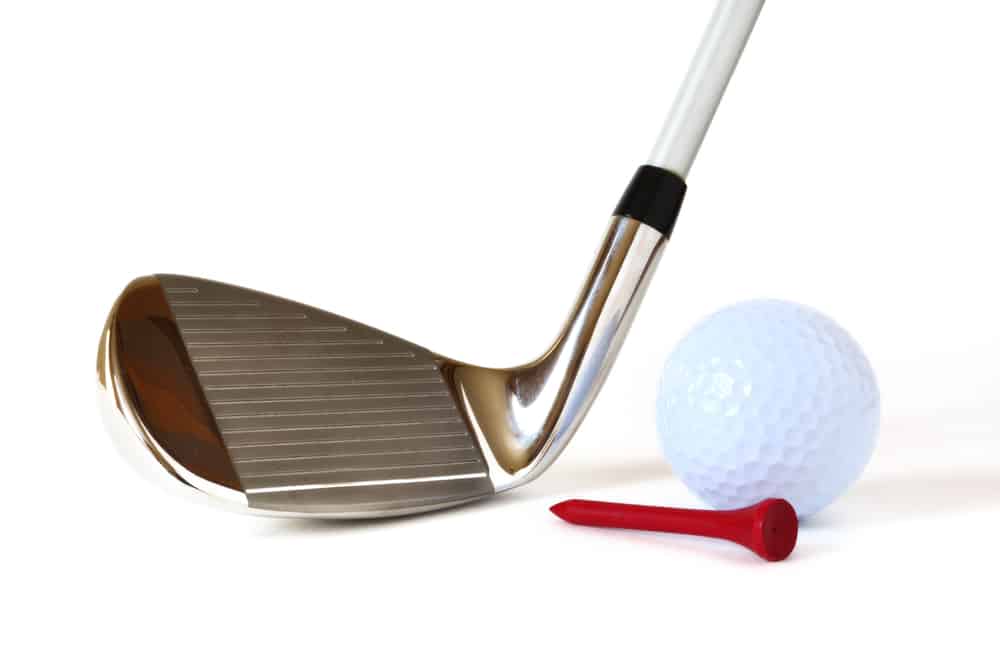 Golf terminology can get quite overwhelming.
There are always new technologies coming out, more golf slang terms, and even new golf clubs that companies invent and create.
It gets quite challenging to stay on top of everything you need to know about the game of golf and the equipment and tools needed to succeed.
Golf clubs are constantly changing, and one that you may have heard of recently is a DW golf club.
If you are curious as to what this could possibly mean, we have all the information you need.

What Is A DW Golf Club?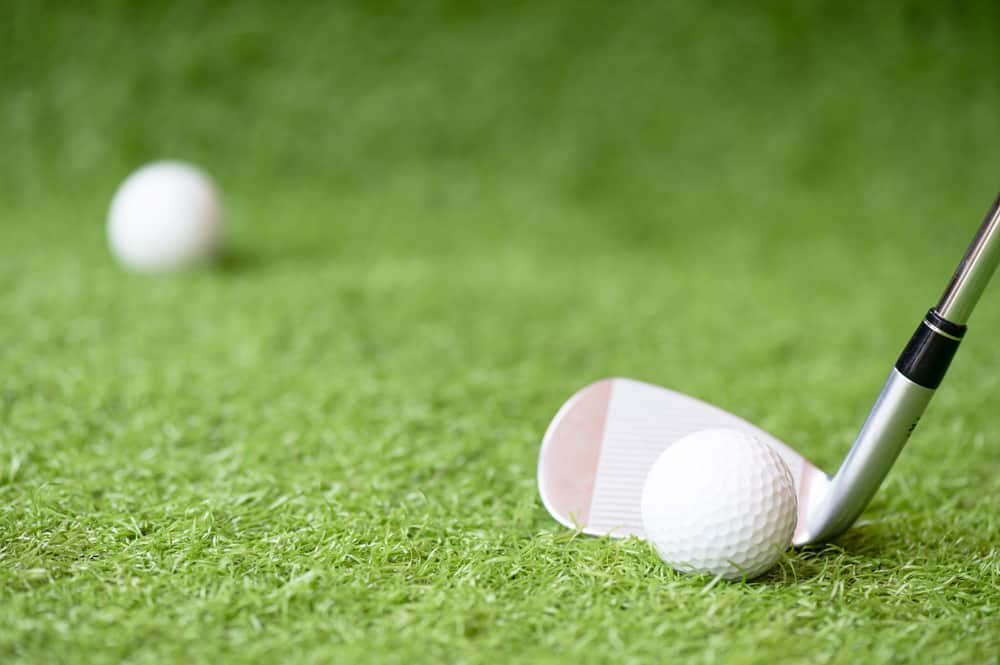 A DW golf club is a club made by Cleveland golf, and it stands for a dual wedge.
The dual wedge is typically right around 50 degrees of loft.
The reason that Cleveland refers to this wedge as a dual wedge is that it has two purposes.
For starters, the golf wedge is used for short pitch and chip shots like you would use any other wedge in the bag.
In addition, the DW or dual wedge can also be used for approach shots to the green.
If you have less distance than you would need with a pitching wedge but more than you would need with a sand wedge, the dual wedge is the perfect solution.
Although there are other names for a wedge with this loft, Cleveland chooses to go with this concept of a dual wedge.
Part of it is likely a marketing scheme with which Cleveland wanted to seem as though they had a unique piece of technology that stands out from the crowd.
In addition, the DW is also a critical club that does actually serve dual purposes.
Many other companies would call a dual wedge a gap wedge or even an approach wedge.
Some golf wedges don't have a name like this as they simply go by the loft that they have.
For most of this type of dual wedge or gap wedge, the loft will be between 48 and 54 degrees.
Golf Wedges And Their Names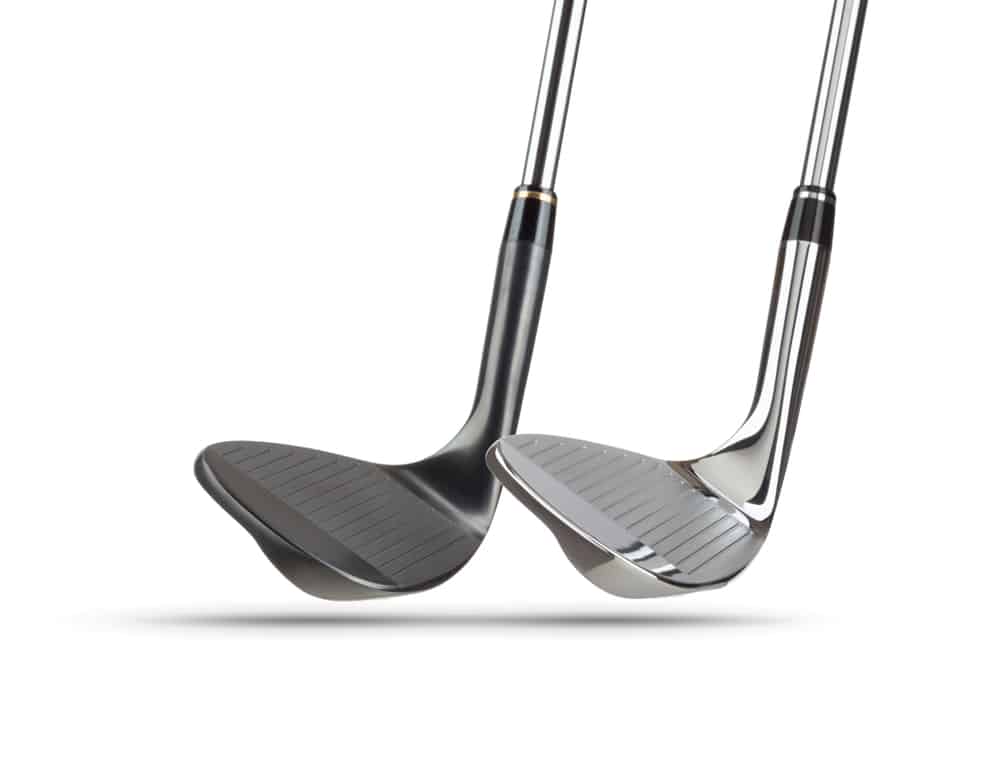 If you haven't noticed, there are lots of names for golf wedges.
Depending on the manufacturer you choose to purchase your wedge from, you may find that the wedges have entirely different names yet offer the same benefits.
If you are looking at purchasing new golf wedges and want to be sure that you fully understand the different names of the clubs, here is what you need to know.
1. Pitching Wedge
The pitching wedge is often part of the iron set.
When you look at this club, it will likely have the letter P on it.
Some golfers will simply refer to this as their P wedge.
The pitching wedge is the most like an iron, and many people consider them to be more of an iron than a wedge.
However, if you hear about a golfer with four wedges in their golf bag, chances are one of those clubs is a pitching wedge.
2. Gap Wedge
The gap wedge is a club that has a multitude of different names.
This can be called a DW or dual wedge, an A or approach wedge, and also the gap wedge.
There are no real differences between any of these clubs, and they simply solve the same issue for a golfer.
The club will fill the gap between the pitching wedge and the sand wedge.
The reason that the gap wedge has so many different names is that it is really the newest in wedge technology.
For many years, golfers believed that a pitching wedge and a sand wedge were going to be more than enough to get them the shots that they needed around the green.
However, as time has gone on, lofts have changed in golf clubs.
Pitching wedges have gotten considerably stronger to get golfers more distance.
The sand wedges' lofts have stayed relatively the same.
Therefore, the gap between the sand wedge and the pitching wedge continues to get bigger.
If you have trouble filling this gap between the wedges, then the gap or approach wedge is perfect.
3. Sand Wedge
The sand wedge is sometimes called the S wedge or the 56 degrees.
The reason that it is called the 56 is that most of the time, the standard loft on a sand wedge is around 56 degrees.
However, the issue with the sand wedge is that it doesn't have to be 56 degrees.
The most important thing for a golfer to remember is that the gaps between their clubs should be as consistent as possible.
If you are playing with a 48-degree gap wedge and a 60-degree lob wedge, a sand wedge of 54 degrees is likely the perfect fit.
Trying to get this loft gapping as close to perfect as possible can be a bit of a challenge.
However, to get the most consistency in the distances that you hit and the overall performance that you get from your wedges, this is quite important.
Sand wedges may come as part of an iron set, or they can be sold as blade-style wedges in addition to the irons.
Either way, you can expect your sand wedge to have an S on it or a loft somewhere between 54 and 58 degrees.
4. Lob Wedge
The lob wedge is often referred to as a lob, a loft wedge, or even a 60-degree.
Again, the trouble with calling a lob wedge and a 60-degree wedge the same thing is that some people have a lob wedge that is 58 or 62 degrees.
Lob wedges get a bad reputation as being a very difficult club to hit.
However, when you get really good with your lob wedge, it can be one of the most helpful golf clubs in the bag.
Lob wedges have more loft than any other golf club in your bag.
When you hit the lob wedge, it will fly high, and it will land softly on the green.
The same can't be said for the gap wedge or the DW wedge that has almost ten degrees less loft.
Do I Need A DW Golf Club?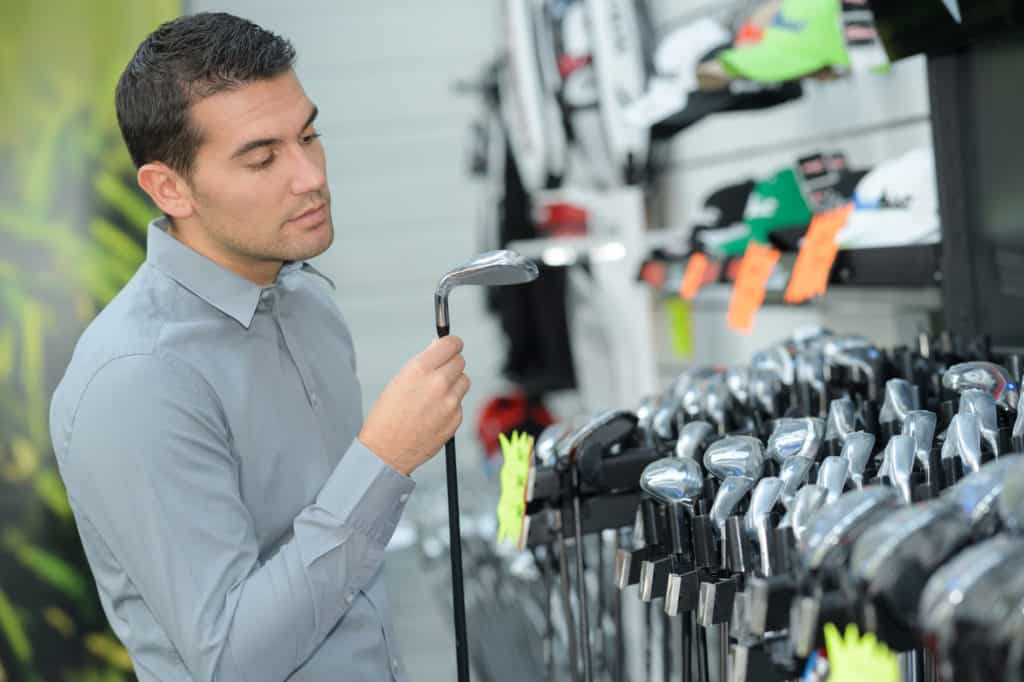 The next difficult task is to decide if a golf club with the loft of the DW will be something that you need in your game.
The DW wedge seems like an extra for many people because it is not known to be as important as the pitching wedge or sand wedge.
The real answer to this question is going to come down to whether or not the DW wedge is going to be used.
For some golfers, the pitching wedge goes 110 yards, and the sand wedge goes 90.
If this is the case, you may find that you have a gap at that 100-yard mark.
Since a 100-yard shot is a rather popular approach shot, it can be hard to go without the DW golf club in the bag.
You have to look at this from a standpoint of whether or not you will pull the DW club out of your bag.
One shot that we find this 50-degree loft to be very beneficial is when you are hitting longer bunker shots.
Long bunker shots are known for being some of the most difficult shots in the game.
You have to get the ball high in the air, yet you still need it to get a good amount of distance.
A DW golf club is an excellent option for this.
Many people also find that it is a good club to take when you have a pitch shot that needs to approach the green.
Since the pitching wedge tends to not have quite as much spin as the DW or dual wedge, it could end up being a great choice to consider.
With the ability to have fourteen clubs in a golf bag, most golfers will find that they have room for the DW, and it could end up being a great choice to consider.
How To Use A DW Golf Club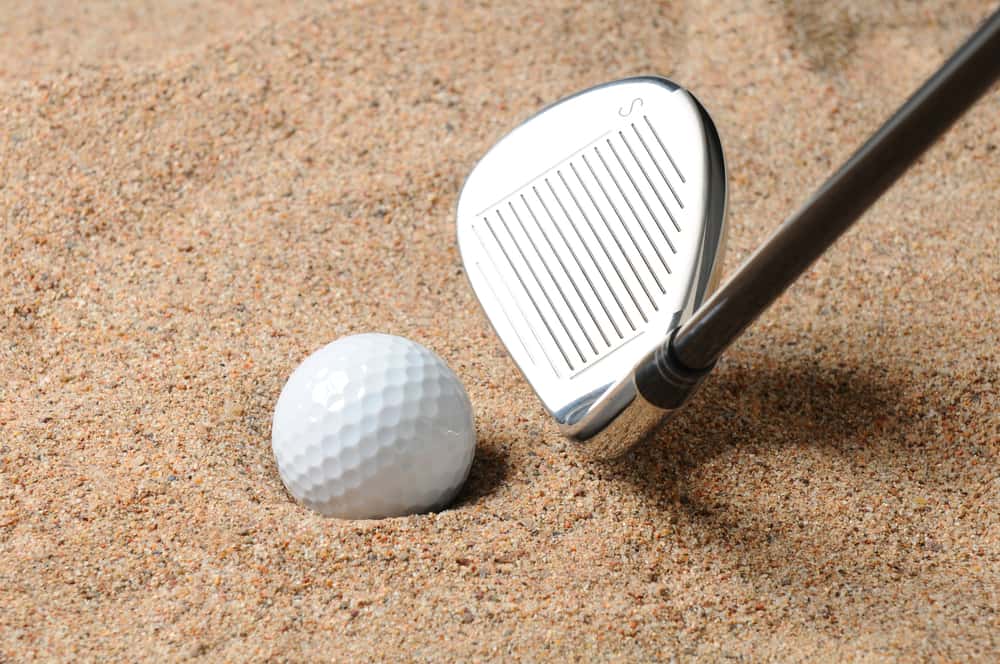 If you happen to own a Cleveland Launcher set that has the DW golf club as part of the set, you will find that it can come in handy for several good shots.
Here are some of the best ways that you can use your DW wedge and ensure that it gives you the proper results around the greens.
1. Approach Shots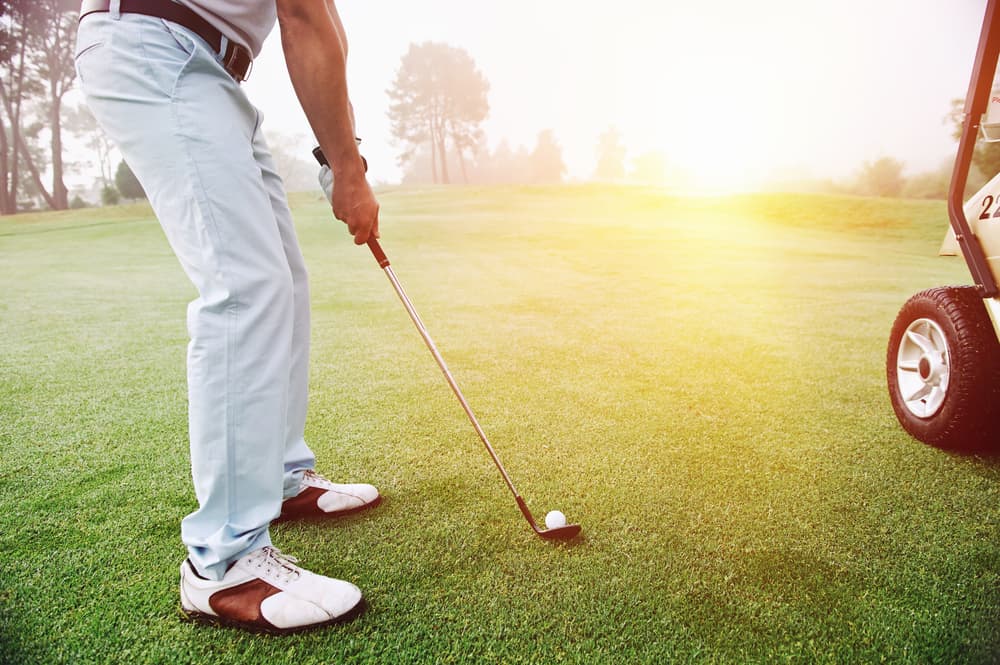 The most common reason to use your DW golf club is to approach a green.
After an incredible drive on a short par four or an approach for your third shot on a par five, the DW can be a perfect golf club to pull out of the bag.
Approach shots from short distances are supposed to end up close to the green.
Therefore, it makes sense to be using a golf club that has a higher loft and plenty of forgiveness.
The Cleveland DW is a very forgiving club with a low center of gravity.
The club launches high and makes it relatively easy to hit the ball straight.
Approach shots with the DW golf club are something that you can count on.
If you lack consistency in your golf game, this could be the club that helps you change that.
Overall, approach shots into greens from this length should not be something that scares you.
2. Pitch Shots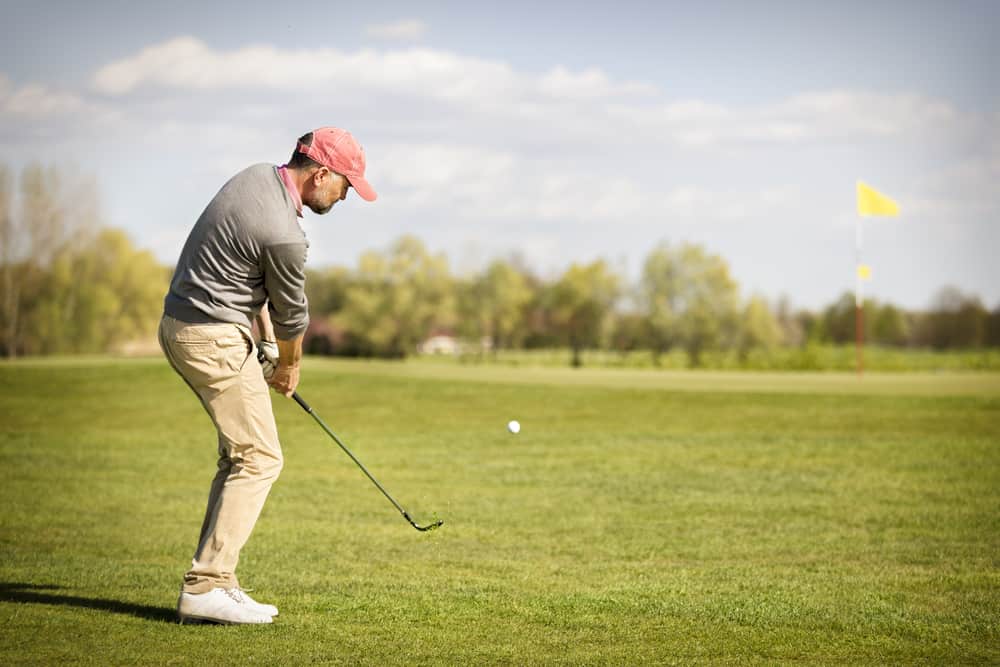 A pitch shot is something that a golfer typically feels like they are taking half of a swing.
The half-swing shot is intended to result in a short shot with a bit of roll involved.
Many golfers find that pitch shots with the DW are a bit easier to control than those with the pitching wedge.
The DW wedge has a bit more loft and can therefore achieve a much more controlled flight.
Pitch shots with the DW wedge are an excellent place for beginners to learn to get better results around the greens.
3. Relief From The Rough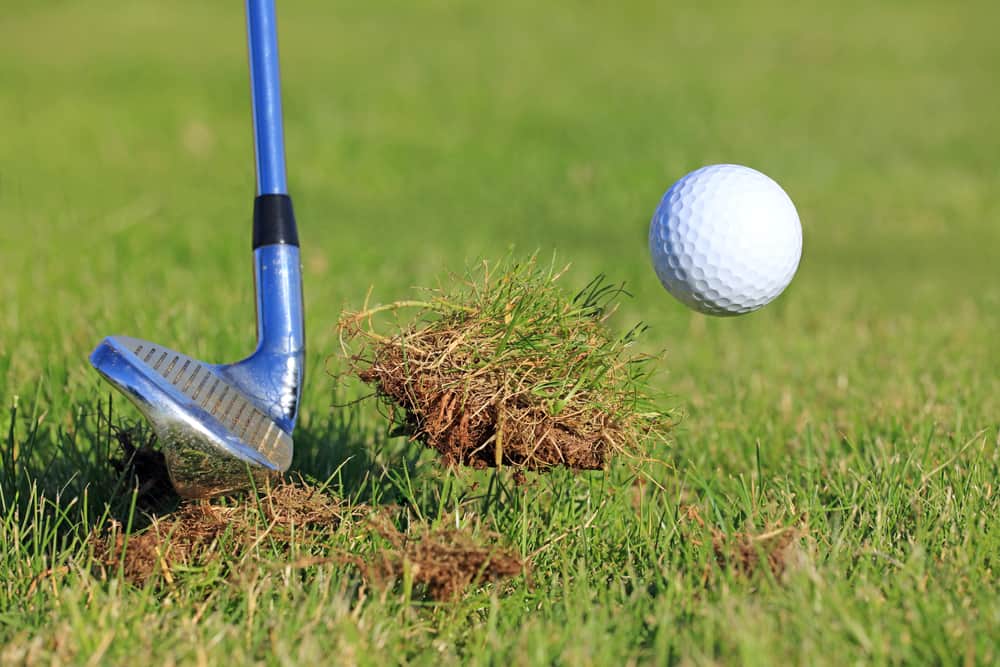 The great thing about the Cleveland DW golf clubs is that they are very forgiving and easy to hit out of the rough.
Remember that this is more of a hybrid type iron than a traditional cavity back iron.
Therefore, it is pretty easy to get the DW wedge to pop out of the rough.
If you are playing a difficult golf course where the rough is so thick that it continues to grab your club, you can simply take a DW wedge and use it to pop the ball back into play.
The relief from the rough is easy to achieve, and it takes just a few swings to learn how to do it consistently.
Although you may find that the DW wedge does not give you a ton of distance, sometimes getting back into play is just as important.
4. Longer Bunker Shots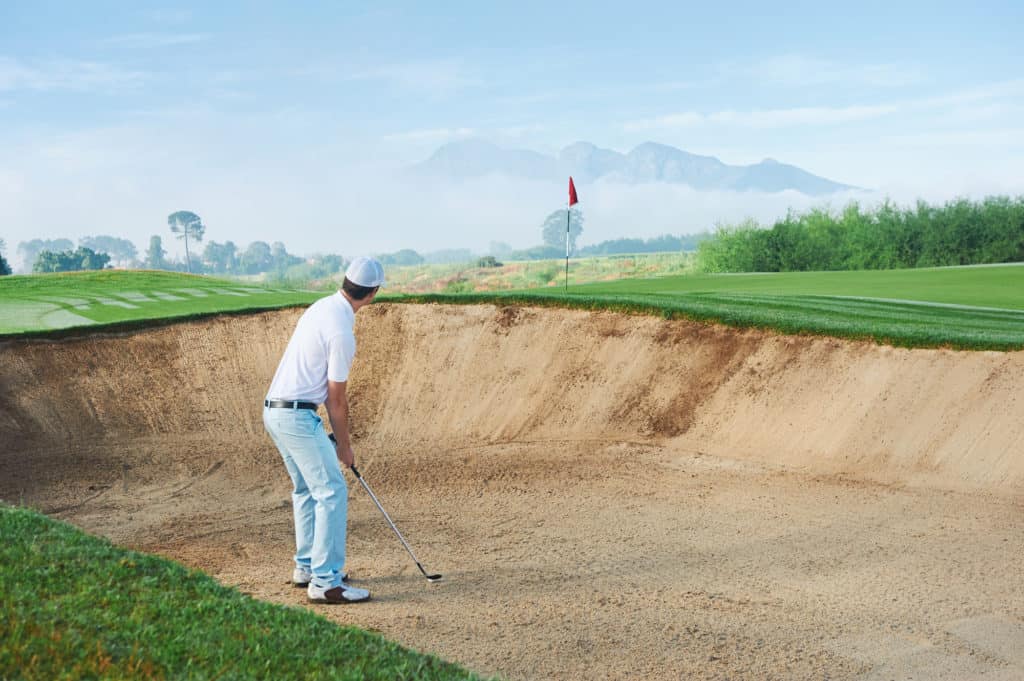 A DW wedge is also a great option to consider using out of a longer greenside bunker.
Hitting longer bunker shots can be difficult because of trying to calculate the proper distance.
If you are struggling with this concept, think about going with a DW wedge for this part of your golf game.
Conclusion
Hopefully, you now understand what a DW golf wedge is and what it can be used for.
The DW is a unique wedge that is only found in Cleveland golf club sets.
With the DW's loft being around 50 degrees, it can serve several purposes for a golfer.
Most players who choose the Cleveland set with the DW golf club are higher handicappers and beginners who can use extra forgiveness in their short game.
The DW golf club is high launching, provides easy distance and plenty of relief from the rough.
If you have a gap wedge or approach wedge in your bag already, you don't need the DW golf club on top of it.