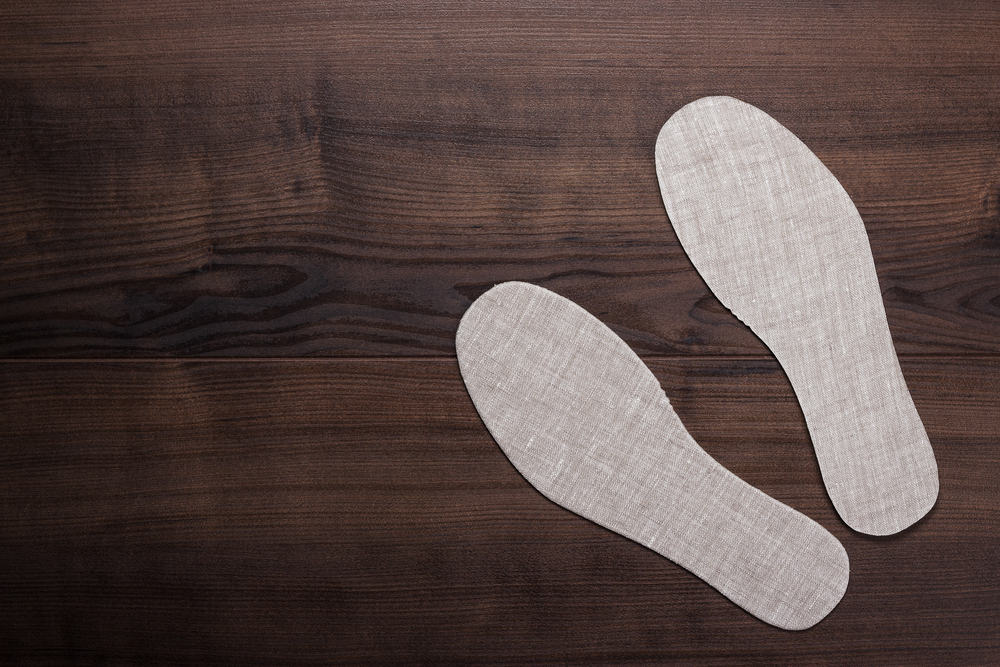 Walking the golf course is getting more and more popular.
People are realizing that when you walk the golf course, the game becomes a very good thing for your health.
However, walking the five or more miles that it takes to play 18 holes can be really difficult.
In addition, golf shoes are not always the best for those who need more comfort on the course.
Sometimes, it's hard to find a golf shoe that fits exactly like it should and still has the performance necessary to help you play golf.
The perfect solution for most golfers is golf insoles.
There are so many insoles on the market, and they are a fairly priced way to fix any issues you may have on the course with the comfort of your feet.
Here are ten of the best golf insoles on the market.

Best Golf Insoles (Top 10)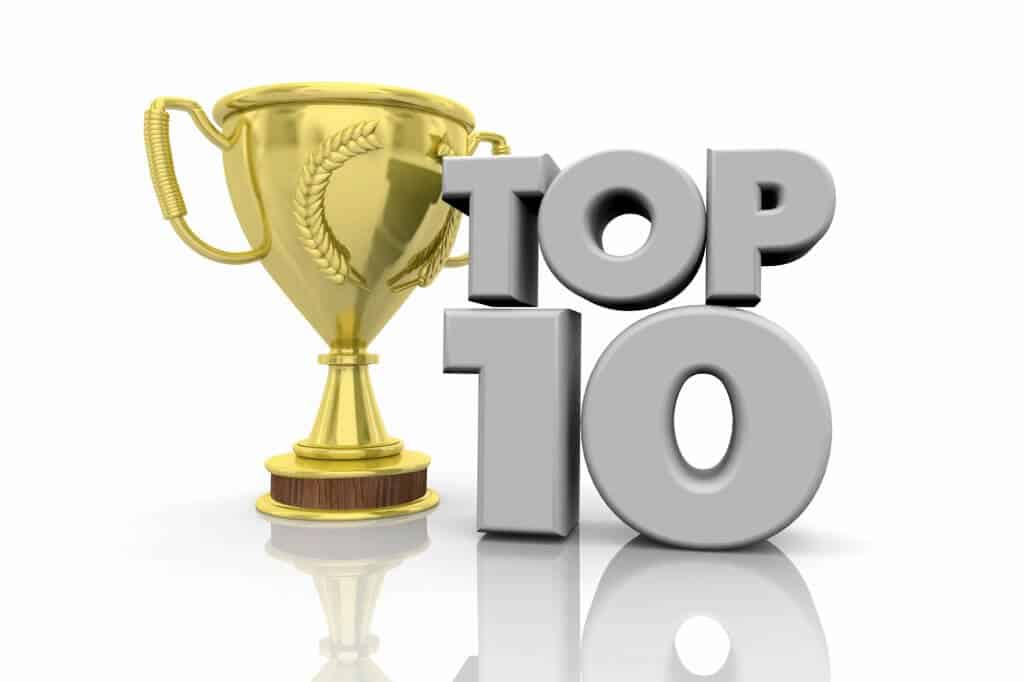 1. Dr. Scholl's Sport Insoles Superior Shock Absorption And Arch Support
Key Features
Available in several sizes
Fairly priced
Has shock absorption technology
Dr. Scholl's has always been a leader in technology for the feet.
These insoles are specifically built for people who are playing sports.
This means that if you are going to walk the course or even play 18 holes on a cart, this insole is specifically designed for an activity like this.
The technology features a gel material which is a perfect way to help reduce stress and make you feel as though you could walk the golf course all day long.
The idea behind a great insole is that when you are finished with 18 holes, you feel like you could go for more.
Many people know the feeling of playing 18 holes and deciding you just want to be done, and that is not what you will have to deal with when it comes to the Dr. Scholl's insoles.
The Flexible Arch Shell also increases the motion that you can get and bulks up the stability on the side-to-side movements.
With the golf swing requiring so many different types of movements, this really is a smart solution to consider.
Pros
Will help to reduce fatigue
It makes golfers feel like more than 18 holes is possible
Has good stability for all types of movements
Cons
Size ranges are broad, may not be a perfect fit inside your shoe
2. CURREX GolfPro – Swing Precision Up To The 18
Key Features
Comfortable
Available in custom sizing
Can be used in more than just golf shoes
The Currex GolfPRo is a golf shoe insert that is built specifically for golfers.
The idea is that you will have much less pain and more comfort as you make your way around the golf course.
This is a very highly rated golf shoe insert, and it is one that should be considered specifically because it is built for golfers.
Each of the insole choices that you have with Currex is going to give you additional support for certain issues.
Therefore, if you need specific arch support, arch height, and flex, you can find the perfect option with Currex.
This is going to fit inside any shoe with a removable insole liner, so if you don't have that ability, your shoe may feel a little snug.
This is something to consider when purchasing your next pair of golf shoes.
Overall, the performance here is something that all golfers will enjoy and benefit from.
Pros
Very highly rated insole
Works in all shoes, not just golf shoes
It comes in different custom fits
Cons
A bit thicker than other insoles and could require a half size up on the shoe
3. Silica Gel Sport Shoe Insole, MARRDO Spring Cushioning Shock Absorption Shoe Insert
Key Features
Shock absorbing
Helps prevent foot pain
Massaging technology
The Silica Gel Sport Shoe Insole is a very responsive insole that works for a wide range of golfers.
Each time you step down on this shoe, you will feel as though your foot is being massaged.
Certainly, it is hard to complain about technology like that.
The insole actually has seven very small springs installed in it.
These springs help to ensure that when you step down, your feet are getting the proper responsive feel and shock absorption.
The GEL Forefoot has massage points that will feel as though they are squeezing your foot just a little bit as you step down.
If you are a runner or a hiker in addition to being a golfer, you will find that this is an excellent insert to leave in your sports shoes.
These particular insoles take a little bit to get used to.
Since they have so much comfort and cushioning, it can feel a bit overwhelming at first to have all this cushioning going on.
Once you get used to the feel, you are going to have a hard time playing golf without this supportive technology.
Pros
Shock absorbing
Great for all sports that require high impact
Massaging technology on each step
Cons
Can't keep the insole in for everyday use built specifically for sports
4. Plantar Fasciitis Arch Support Insoles For Men And Women Shoe Inserts – Orthotic Inserts – Flat Feet Foot
Key Features
Premium shoe inserts
Can work for any age
Will help improve lower back pain
The EasyFeet Shoe insoles are becoming more and more popular.
One thing that makes this company stand out is the wide range of products that they offer for all ages.
It does not matter if you are a low handicap or high handicap golfer or a young or old golfer, you will find benefits from the EasyFeet insoles.
The most significant technology in the EasyFeet is that there is advanced cushioning under the arch of the foot.
This cushioning makes it easier for those who suffer from pain and need the extra gel and support.
EasyFeet warns that it could take almost a week of using these insoles before they are conditioned to your feet and feel fully comfortable.
The quality of these insoles is very high and will allow you to enjoy them for years to come.
The TPU hard cushioning layer with the mixture of memory foam provides both high quality and longevity in this insole.
Pros
Could work for a wide variety of sports
Provides great arch support
Cushioning and support
Cons
Will take several days of wear inside the shoe before you are used to the feel
5. Salted Smart Insoles – Golf & Fitness Activities | Smart Fitness | Analyzes Golf Swing Posture Through Balance and Foot Pressure
Key Features
Smart technology incorporated into insole
Will monitor golf swing
It still makes a comfortable insole with pressure sensor technology
If you want to take the insole game up a notch and use something that is built with a ton of technology and advantages, the Salted Smart Insoles are a great choice.
This goes much further than foot comfort and allows golfers to have a lightweight and comfortable golf training tool on their feet.
With the Salted Smart Insole, your golf posture and positions will be measured and then reported to you.
This way, you can see what you are doing with your golf swing and whether or not it is efficient.
Of course, this is a very advanced feature for an insole, and that is why these insoles are priced higher than other options.
The Salted Smart insoles are waterproof and sweatproof, and they are hand washable so that you can have them for years to come.
The breakdown of the movement that you get after using the Salted can be very beneficial to your golf game.
Pros
Foot pressure is accurately measured and reported
Can be a great swing training device
Made to be comfortable and lightweight
Cons
Very expensive technology
6. Superfeet FLEX, Comfort Insoles For Athletic Shoe Cushion And Support, Unisex, Flame
Key Features
Ventilated in the fore foot
Comfort foam
Easy to trim
The SuperFeet Flex is a great golf shoe to help your foot stay cool and comfortable while you make your way around the golf course.
The comfort foam has four millimeters of thickness, providing just the right mix of durability and performance in the shoe.
One of the things that helps the SuperFeet Flex stand out is the dynamic shaping.
Once you have these trimmed and set inside your shoe, you will find that they fit perfectly and do not require any adjustment.
Essentially this is one of those insoles that is going to get to know your foot.
The Flexible heel cradle will provide cushion and stability when you are making those big swings at the ball.
Overall, this is an affordable and smart choice for a golf insole.
Pros
Ventilation to make sure that your foot does not get too hot
Easy to trim
Comfort foam to absorb more shock and impact
Cons
It feels a bit thinner than other golf shoe insoles on the market
7. Pine Valley's Golf Orthotic Shoe Inserts For Men Orthopedic Support Shoe Insoles
Key Features
Helps with both foot and leg pain
Worn by and supported by professionals in the industry
Made by a golfer
As we have mentioned before, the support that a golfer needs in their shoe is something different from what all people need for day-to-day walking.
The game of golf features lots of twisting, turning, and moving, and you need to have the right insoles to ensure you have this same range of movement.
The Pine Valley insole was created by a golfer who knew how important it was to ensure that he had comfort and control in his shoe.
The Pine Valley comes with a two-year warranty and a 30-day money back guarantee.
This is one of those insoles with which you are almost guaranteed to feel a difference the first time you wear them on the golf course.
Pros
Protects against a wide range of golf ailments
Can be used every day
Golfers created this for other golfers making it very relevant technology
Cons
Priced higher than other insoles on the market
8. Air Arch Golf Rainbow Women Insoles Anti-Sway, Slice Support Air Orthotics Shoe Inserts Pain Shock Absorb
Key Features
Built for women
It helps to get rid of a slice
Increases foot circulation
Women golfers spend just as much time walking the golf course as men.
Therefore, it is essential to have insole options that can help the woman golfer feel less pain and more support.
One of the great things about this Air Arch Golf Rainbow is that it actually helps players who need to eliminate a slice in their golf game.
The way the insole sets up your foot for play will make it much easier to control what you are doing with your swing.
The technology in this insole is actually air which will move from heel to arch.
As the air circulated, it is going to help you feel as though you are more connected and comfortable while you are on the golf course.
If you want to make sure that you aren't swaying and you stay comfortable and stable in your shoes on the course, this is a great option.
Pros
Built specifically for women
Uses air technology to increase support
Great for helping to stop a fix or a sway
Cons
Not available in men's sizes
9. Physix Gear Sport Full Length Orthotic Inserts With Arch Support
Key Features
Provides better balance and support
Arch Support technology
Good choice for plantar fasciitis
The Physix Gear Sport is an advanced orthotic insert built specifically for those participating in athletic activities.
Whether you are a runner, golfer, or even a basketball player, you will find some benefit in working with this orthotic insert.
The material that this shoe is made with is going to hold up over time and provide plenty of quality.
A golfer will say that having this insole in place is a bit like walking on a cloud.
One thing that makes the Physix stand out is that there is more room in the toe area than other insoles on the market.
This can ensure that you get the proper fit each time you go out to play.
Pros
Lower profile design
Helps with running and walking
Very easy to use
Cons
The size range is a bit broad, could require extra trimming
10. Samurai Insoles Plantar Fasciitis Arch Support Shoe Insoles
Key Features
Built to help with plantar fasciitis
Provides great arch support
Comfortable and thin inserts
The last option is a perfect choice for those who struggle with specific foot pain.
If you are having a hard time with your plantar fasciitis and it is preventing you from enjoying more time on the golf course, this is a smart insole to use.
The Samurai insert was designed by a podiatrist who knew precisely where to put the extra cushioning and support necessary for this impressive technology.
Essentially, if you want to be comfortable on the course but still be able to get your full flexibility and mobility, this insole will do it.
Pros
Podiatrist recommended insole
Has lots of support
Can help with a variety of foot issues
Cons
Not as much cushion as other insoles for golf
Hopefully, these golf insoles have helped you see the different options that you have on the market.
When you buy a pair of golf shoes, don't assume that you are done at that point.
There are so many options to help these shoes feel more comfortable and supportive.
It's just a matter of finding what works for you.