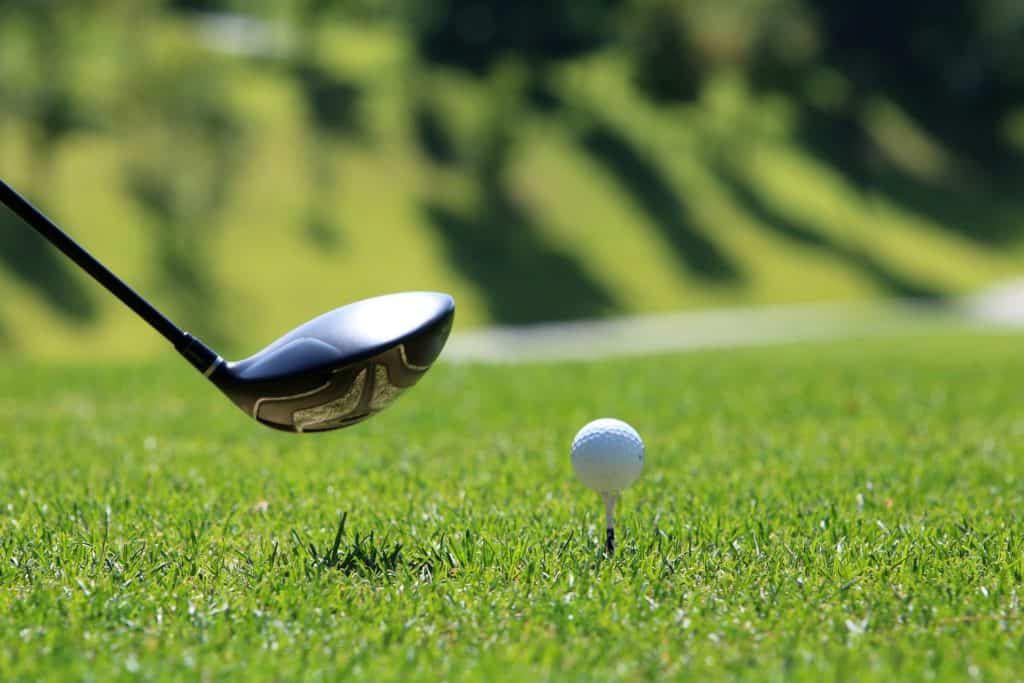 Golf drivers have continued to increase in price over the years.
It is now quite common to spend five or six hundred on a new driver.
For some people, this is just not realistic.
Luckily, some good cheap drivers on the market will make it a bit easier to afford to upgrade your clubs.
Here are our favorite cheap golf drivers on the market.

Top 10 Best Cheap Drivers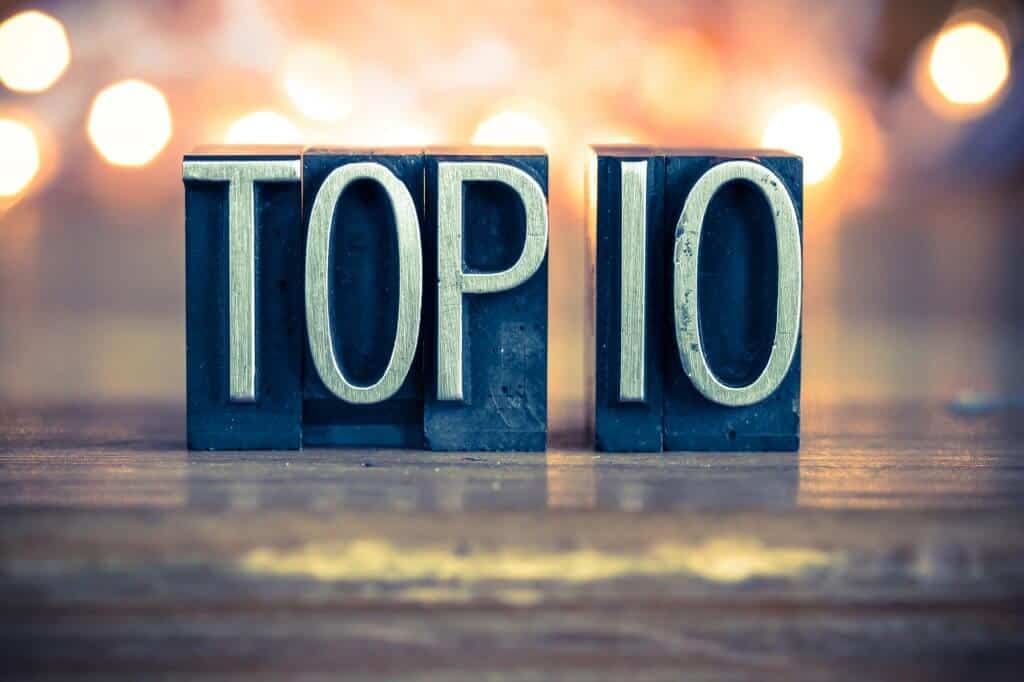 1. PGX Offset Golf Driver
Key Features
Matte black finish
Offset
Headcover included
The PGX Offset Golf Driver is the top cheap golf driver.
It is amazing how low the price on this driver is with how well it performs.
The PGX Offset is built for a slightly slower swinging golfer who tends to slice the ball from time to time.
To correct a golf slice, an offset club can make a big difference.
The offset lets players square the clubface as they come into the impact position.
Some of the other great things about the PGX is that it is very lightweight and easy to pick up some extra clubhead speed.
If you feel as though you aren't getting the distance you should get out of your shots; the PGX will do a great job of helping you gain some extra distance.
The sweet spot on this driver is quite large and will give you that extra forgiveness you may need.
The PGX golf driver is legal and has a 460cc size that is entirely approved by the USGA.
If you have been fighting a slice and you feel like you could use an upgrade in your golf bag, the Pinemeadow PGX is a perfect choice to consider.
Pros
Black matte finish
Offset club head
Very low pricing
Large sweet spot
Cons
Does not always feel all that stable at impact
2. Ram Golf EZ3 Mens Wood Set – Driver, 3 & 5 Wood -Headcovers Included
Key Features
460cc driver
Comes with three clubs
Very forgiving oversized head
The Ram Golf EZ3 is not just a driver but a set of woods.
With this set, you get the driver, three wood, five wood, and all the headcovers.
The driver is a 460cc driver that is USGA conforming.
The driver has a very high moment of inertia to give golfers the jump they need off the clubface to get lots of distance.
Overall, the technology and materials used in these woods are not going to be the highest quality, but they are certainly decent.
If you are new to the game and need a set of woods that will not cost you a fortune, the Ram is a great choice to consider.
One thing that is important to mention about this Ram set is that it is made with steel shafts.
The steel shaft makes the clubs just a little heavier, and it can help control golfers with very wild swings.
In the long term, most golfers are going to want to carry a golf club that has a graphite shaft so they can get ultimate distance out of their driver.
Pros
Comes as a set of three golf clubs
Forgiving driver head
Comes with headcovers
Cons
Steel shafts are not ideal
3. Pinemeadow Golf Men's Command W7X Camo Driver, Right Hand, Graphite, 10-Degree, Regular
Key Features
Camo design
Large sweet spot
High ball speeds
Pinemeadow makes a few drivers that work well for golfers who need some extra clubhead speed.
If you are a slower swinging golfer who needs a lightweight driver to get the distance you need, the Pinemeadow Command W7X is a great choice.
This camo design driver has a unique look that will undoubtedly stand out from the crowd.
Make sure you use the headcover when you put this driver away because the camo will eventually wear off if you let the driver get beat up.
The Pinemeadow Command W7X comes with 10 degrees of loft and a 460cc clubhead.
This is a legal driver that will give you just as large and forgiving a sweet spot a brand new $400 driver would provide you.
The clubhead is made with a titanium alloy material which helps give golfers lots of speed.
There are speed slots in this club that make it similar to the speed pocket technology that TaylorMade offers.
If you want a unique and cheap golf driver to add to your bag, this is a great choice.
Pros
A good amount of loft
Unique look
Lightweight and easy to gain clubhead speed
Cons
Must take good care of clubhead camo design because it is a bit fragile
4. MacGregor Golf MACTEC Adjustable Titanium 460cc Driver inc Headcover Mens Right Hand
Key Features
Adjustable loft
Premium shaft
Titanium 460cc head
The MacGregorGolf MacTec is a bit more expensive than the Pinemeadow models, but it offers quite a bit more when it comes to technology.
The MacTec is an adjustable driver which allows you to change the loft from nine degrees up to twelve degrees.
We love drivers with adjustability because they will allow your game to improve, and you won't need to purchase a new golf club.
Sometimes golfers use a club with ten degrees of loft for quite some time and realize their game would be better if they had 12 degrees.
With the MacTec, you will be able to make this change with a wrench without having a purchase a brand new club.
In addition to the adjustability, you get a lightweight graphite shaft with this club that will help you launch the ball quite a bit higher.
Sometimes golfers who struggle with distance also struggle with launch, and the MacTech makes sure this is no longer an issue for golfers.
Even though it is offered at a very low price, the MacGregor comes with a deluxe grip as well.
If you don't want to break the bank, but you want the ability to adjust your driver, the Macgregor MacTech is an excellent choice.
Pros
Titanium head
Very forgiving on off-center hits
Multi compound grips
Adjustable
Cons
Might be a little lightweight for a faster swinging golfer
5. Powerbilt Golf Clubs XP7 White Driver 10.5 Graphite Stiff Flex
Key Features
White crown for increased focus
Stainless steel clubhead
Titanium face
The Powerbilt Golf Clubs XP7 driver is a unique looking driver offered at an extremely low price.
The Powerbilt has a white painted finish, similar to the old TaylorMade Superfast and Ghost series of clubs.
The white finish is going to help players focus on the ball a bit better and make a better impact as well.
The clubhead on the Powerbilt Driver is a large and stainless steel, and it gives the golfer a very high MOI.
The face on the driver is titanium to try and help increase overall ball sped.
The graphite shaft on the Powerbilt Driver is a mid flex, and there are no other options to choose from with this driver.
Overall, you will enjoy the ability to line this driver up, hit it solid, and get plenty of distance, all at a very fair price.
Pros
White painted finish
Lightweight shaft
Medium flex to help golfers release the club
Cons
Not great for a faster swinging golfer
6. Tour Edge Golf- Bazooka 470 Black Driver
Key Features
Black finish
High MOI
460 cc clubhead size
The Tour Edge company makes some great golf clubs which will rival many of the major manufacturers.
What stands out about Tour Edge clubs is that, even though they are cheap, they have some great feel.
If you love this driver, Tour Edge makes a complete set of these golf clubs that work well for an average to high handicap golfer.
The Tour Edge features variable face thickness, which you will see in some of the premium Callaway and TaylorMade drivers.
The variable face thickness helps give golfers lots of distance when they hit the ball in the center and quite a bit of forgiveness when they don't make contact with the sweet spot.
The Bazooka Black driver has a black PVD finish, which will help you keep a close eye on this club even in bright conditions.
The Tour Edge Bazooka Black is not an adjustable driver, but there will be a fixed weight that keeps the center of gravity very low.
A low center of gravity will help to increase launch and give players much more forgiveness.
Overall, this is a great looking driver that performs well but is offered at a very cheap price.
Pros
High ball speed
Black PVD finish
Low center of gravity
Lifetime warranty
Comes in a variety of flexes
Cons
The stiff shaft is a little weak for a fast swinging golfer
7. Wilson C300 Driver 460cc
No products found.
Key Features
Major reduction in price
Power hole technology
Interchangeable weights
The Wilson C300 driver was not always priced as low as you see it today.
When this driver was initially released, it was quite expensive and would not have been considered a cheap club.
Now that the pricing has dropped, this is your chance to take advantage of this technology.
The Wilson C300 has incorporated a power hole technology that is very similar to the TaylorMade Speed pocket.
The power holes let golfers get some extra clubhead speed.
The C300 also comes with three interchangeable head weights which allow golfers to get a more custom fit with their driver.
If you want to hit a left to right type shot, simply adjust the driver to work for that ball flight.
Pros
Lamkin crossline grip
Fujikura Speed shaft
Power hole technology for speed
Cons
The red finish club head is not appealing to all golfers
8. Tour Edge Hot Launch 3 Driver 9.5 UST Mamiya HL3 Graphite Stiff Right Handed 45 in
Key Features
High launch
Premium graphite shaft
Lifetime warranty
The Tour Edge Hot Launch 3 Driver is a bit behind in technology from the Bazooka that we mentioned earlier, but it is still a great choice.
This is a driver that works well for those who struggle with the launch.
The shaft is very lightweight and will help you get the golf ball on the right path at the right angle.
The HL3 is a 460cc clubhead just like the major manufacturers, so you will not be sacrificing when it comes to the sweet spot size.
The driver is slightly offset, so golfers who tend to slice the ball a little may find some help with the HL3 in their hands.
Tour Edge makes two lines of golf clubs, the Hot Launch is the forgiving option for mid handicappers, and the Tour Edge Exotics are for the better players.
Pros
Easy to launch
Large clubhead size
Lightweight driver
Cons
Not the latest Tour Edge technology
9. New Vertical Groove 10.5 RH Driver w/Fuji 6.3 Stiff Shaft
No products found.
Key Features
Vertical groove design
450cc club head
Less spin than a regular driver
This brand new Vertical Groove Driver is revolutionary in the golf world.
Almost all grooves in golf are horizontal, and changing to vertical brings some exciting results when it comes to speed.
This is a cheaper driver, mostly because this technology is still a bit new and most likely tested and proven by golf companies before it takes off.
With the New Vertical Groove driver, you will get much less spin on those missed shots.
The clubhead size of the Vertical Groove is a bit smaller than average, which is an exciting approach.
The idea was that the smaller clubhead would help golfers get through the golf ball a little easier with some extra speed.
The dispersion rates on this driver are supposed to be very low, and they will allow for some more forward spin for a golfer.
This is undoubtedly an outside-the-box type driver choice for your game, but if you are a player who likes to try something new, you may enjoy it.
Pros
Lower spin rates
Lots of forward roll
Plenty of ball speed
Cons
Smaller driver clubhead size
10. Tour Edge Men's Exotics EXS Driver Mitsubishi Tensei Ck Blue 2G 50 Regular.
No products found.
Key Features
Adjustability
Great for the lower handicapper
Fast ball speed
As golfers get better, they will notice that the equipment gets more and more expensive.
The better you are at golf, the more feel and precision you expect from your clubs, and that costs quite a bit of money.
The Tour Edge Exotics clubs are an excellent place for lower handicap players to look if they want lots of performance for a fair price.
The EXS Driver has a nine- and three-gram interchangeable weight and an adjustable hosel.
You can set this driver for the loft and the ball flight you need in your game.
The sweet spot on the Tour Edge driver is quite large and produces some very fast ball speeds.
This is a driver that will give you confidence, lots of distance, and plenty of forgiveness, all while keeping the price very low.
Pros
Adjustable loft
Lots of distance
Dual carbon fiber technology
Cons
Not as forgiving as the Tour Edge Hot Launch series