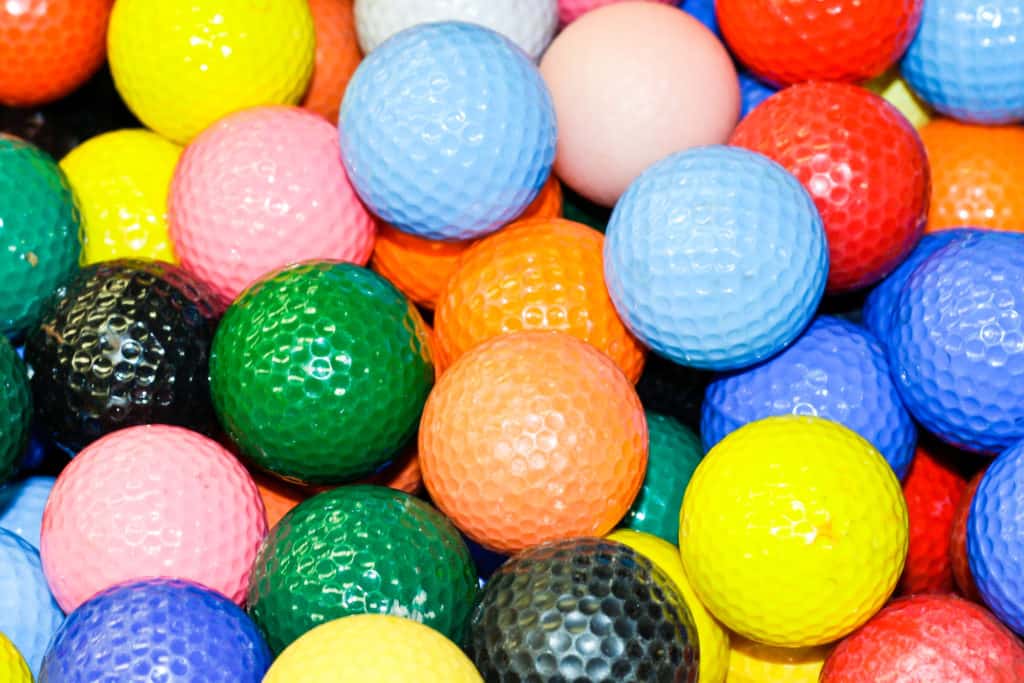 Kids can use golf balls for quite a few different things.
Some kids may love the game and be very interested in taking up the sport.
Other kids may be looking for a way to practice and mess around in the yard.
Sometimes kids are just looking for novelty or glow-in-the-dark golf balls.
We have everyone covered on our list of the top ten best golf balls for kids.
Whether your child is a seasoned player or just starting out in the game, this list will have an option that will work for you.

Top 10 Best Golf Balls for Kids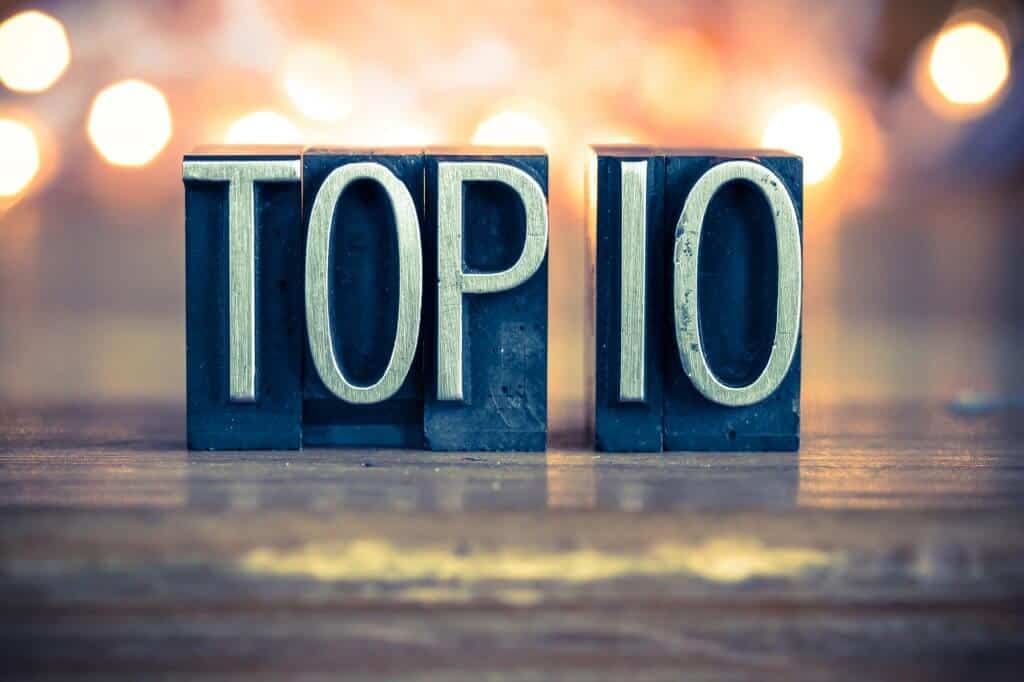 1. Smartlife15 Soft Golf Balls, Foam Sponge Practice Golf Balls, Indoor Outdoor Golf Balls for Training(Yellow,60pcs)
Key Features
Comes with 60 balls
Soft material
Yellow color and easy to find
Our first choice for kids is a golf ball that is used for practice.
We love these because they are soft, and you get quite a few of them for a fair price.
There is no question that when a kid starts to learn to play, you will lose a lot of golf balls.
Although these are designed for at-home practice and not on-course play, they are a great way to get started and learn.
The softer golf balls can also be easier for kids to hit, so they will have a better chance of getting the ball in the air and seeing great results.
The Smartlife golf balls can be used indoors even if you have an indoor golf setup, and you want to let the kids give it a try.
The Smartlife balls won't hurt other kids, glass windows, or animals.
This helps to reduce the danger from kids learning golf, and it will let everyone focus on where the clubhead is for safety.
The yellow color on these makes them easy to find, so this package should get you through the early stages of your child learning the game.
Pros
Easy to find
Includes 60 golf balls
Suitable for indoors or outdoors
Cons
Not a true flight golf ball
2. Callaway Golf Supersoft Golf Balls
Key Features
Low drag HEX Aerodynamics
Trigonometry cover
Available in many colors
When your kids are ready to start hitting the links, they will need something more than a foam practice ball.
The Callaway Golf Supersoft Golf balls are a perfect choice for the young player for several reasons.
The Supersoft has an ultra-low compression that will help promote fast ball speed and more accuracy.
Young players are going to lack ball speed simply because of their size.
The Callaway Supersoft is not just a golf ball for kids as many mid to high handicappers love the performance this ball offers.
Anytime you look at switching to a distance-type golf ball such as this, feel becomes a problem.
The distance golf balls are usually quite challenging, and they can make it difficult for golfers to hit shots with feel around the greens.
The Callaway Supersoft is built with a brand-new soft Trigonometry cover which helps keep the compression down and increase feel around the green.
Callaway makes golf balls with a HEX pattern to help reduce drag and let the ball maintain its flight.
This is important for a younger golfer who does not have full speed in their game yet.
Pros
Hex aerodynamic patter
Softcover
Low compression
Available in many colors
Cons
Can get a bit expensive if kids keep losing the ball
3. TaylorMade Project (s) Golf Balls (One Dozen)
Key Features
Soft feel
Low spin
Lots of distance
The TaylorMade Project s golf balls are built for distance.
This is important for the slower swinging kid to get some confidence in their game and increase their performance.
This is a two-piece golf ball with a large low compression inner core.
The core of the golf ball is designed to improve feel but also give kids some explosive distance at impact.
The TaylorMade is also a low spin golf ball.
Low spin helps to make sure the ball continues to roll when hit off the tee.
The cover on the TaylorMade is an Aerodynamic Ionomer Cover which helps to increase feel around the green.
When golfers are young and trying to understand the short game, this extra feel is crucial.
While Callaway uses the Hex design, TaylorMade uses a 342LDP dimple pattern.
The result is very similar, and players get reduced drag.
Pros
Low spin
Good feel around the green
Reduced drag
Cons
Not available in other colors
4. Wilson Staff Fifty Elite Golf Balls, Pack of 12
Key Features
Ultra-low compression
Softer than most other golf balls
Shallow dimples
The Wilson Staff Fifty Elite Golf Balls have been around for quite some time.
These golf balls are built for distance and feel.
They are some of the lowest compression golf balls Wilson has to offer.
For kids who are starting to improve their game and see more distance and performance, the Wilson is a great choice to consider.
We love that Wilson has a softer feel than much of the competition.
The soft feel will help when it comes to learning distance control and feel on the greens.
When a young player uses a hard golf ball, they won't learn the importance of control, accuracy, and soft hands around the putting green.
Even though this golf ball has been around for a long time, Wilson keeps updating the technology.
The dimples on this ball are unique in that they are flat bottomed and shallow.
The concept is to help make a more penetrating ball flight.
This helps when a golf ball hit by a kid may waver in the sky because of the lack of power applied to it.
The Wilson will help kids keep their hard-earned shots on a great line.
Pros
Lively core
Penetrating ball flight
Low compression
Cons
5. TaylorMade Noodle Neon Matte Color Golf Balls
Key Features
Soft Iothane cover
Matte paint finish
Dimple design for straight flight
The TaylorMade Noodle is known for being a long and soft golf ball.
The Noodle is intended to travel a long way, especially for lower swing speed players.
When you get the Noodle to the green, you will notice that it also has a really great feel.
These particular Noodle golf balls are made with a matte color green or blue.
The neon colors will allow young players to find their ball a bit more easily.
This is important because tracking and finding your golf ball is a learned skill that takes a bit of time.
The fact that these golf balls have the matte paint helps reduce glare and so that you can focus on the golf ball better.
For kids who tend to struggle to focus on the golf ball, a golf ball like the Noodle is a great choice.
These Noodle golf balls are exceptionally durable and will hold up for several rounds as long as your child can keep the ball in play.
Pros
Durable and softcover
Great feel
Low spin
Cons
Some want a golf ball with a little more spin
6. TaylorMade Distance Plus Golf Balls (One Dozen)
Key Features
Low price
React core
Low spin
The TaylorMade Distance Plus golf balls are not the newest release from TaylorMade, and because of that, the pricing on them is very low.
If you are at the stage where your children are losing lots of golf balls on the course, price sometimes becomes an issue.
Many golf balls are priced at over $30 a dozen, and for a kid who loses a few golf balls per round, this can add up fast.
Luckily, there are options like these TaylorMade Distance which will help keep the price down while still retaining the performance.
This is a lower compression golf ball designed to go a long way.
The TaylorMade Distance also has a low drag dimple pattern and low spin.
Shots off the tee should roll for a long time when you play with the TaylorMade distance.
The core of the golf ball is a React Core which helps golfers get that high MOI and speed right at impact.
This is one of those golf balls that is hard to beat for the price.
Pros
Low spin
High ball speed
Very low pricing
Cons
Feel around the greens is not as soft
7. Reload Recycled Golf Balls (24-Pack) of Callaway Golf Balls, One Size
Key Features
Recycled golf balls
24 balls for a low price
Made from high-quality golf balls
Another great choice to consider for a kid is a recycled golf ball.
Most of the time, recycled golf balls still have lots of life left in them and are an excellent choice for the junior golfer.
The main reason to go with a recycled golf ball is the pricing.
Most of the time, the recycled balls are priced at about half or less than half the price of a new golf ball.
The only golfers who should not consider going with a recycled golf ball are those who hit the ball with a lot of speed and precision.
These golfers may be able to notice any type of imperfection in a golf ball, and it won't be the best choice for them.
For most kids, this is not the case, so a recycled golf ball is going to plenty good enough.
This particular set of golf balls are all recycled Callaways.
With Callaway's Hex dimple pattern on balls, you will see that their low drag helps the younger player get more distance.
Pros
Great pricing
Comes with 24 golf balls
Callaway golf balls
Cons
Could have varied types of balls, not all low compression
8. Cut Matte White Golf Balls (1 Dozen)
Key Features
Ionomer cover
Soft feel
314-dimple pattern
The Cut Matte White Golf Balls are some of the best golf balls under $20.
This makes them a perfect price point for a golf ball for kids.
One of the things we love most about the Cut Matte White Golf Balls is the fact that they are a three-piece construction.
Anytime you move from a two to a three-piece construction, you will notice a significant increase in price.
The ball has a very soft feel and a matte paint ionomer cover to make them very easy to find.
The 314-dimple pattern is designed to help golfers get some reduced drag.
Since the Cut golf balls are three-piece, they have some added performance around the greens.
They will help players get up and down because there will be a little more greenside spin.
These are an excellent choice for the junior golfer who is starting to understand what it takes to score.
Pros
Three-piece construction
Dimple pattern
Performance around the greens
Cons
9. Wilson Ultra 500 Straight Golf Ball (15-Pack), White
Key Features
Two-piece construction
High energy Core
Cut Proof Cover
The Wilson Ultra 500 Straight Golf Balls are built to last.
If your child hits the ball relatively straight, this fifteen pack of golf balls can last you a long time.
The Wilson Ultra 500 is built to stay stable and not cut with use.
With a child's clubhead speed, you should never have to worry about these golf balls cutting.
In addition to their strength, the Wilson Ultra 500 Straight has low spin technology and a very high energy core.
This high energy core will allow golfers lots of jump off the face of the club and plenty of ball speed.
Since this is a distance golf ball, you will also notice a very low spin.
Again, this is good to give kids the roll they need on those early tee shots that don't seem to travel all that far.
Pros
Lower spinning golf ball
Flies a bit higher
High energy core for distance
15 pack of golf balls
Cons
A little hard around the greens
10. Champkey IMPACTECH Rubber Practice Golf Balls (Pack of 12 or 24 Pcs)
Key Features
Practice ball
Limited flight
Rubber material
The last option on our list is another practice ball choice for kids.
We love that these Impactech golf balls are made from rubber, so they are a bit better at mirroring actual ball flight.
If you hit one of these poorly, you will know it.
This is good feedback for a kid to have and essential to get them started knowing what a good and bad shot feels and looks like.
You can use these golf balls both indoors and outdoors, and they are made with indestructible materials.
You won't have to worry about dents and other imperfections occurring on the Champkey golf balls, and they should last a long time.
Champkey stands behind their product, and if these do not perform for some reason, you will have no problem having that taken care of by Champkey.
Pros
Heavier weighting for the real feel
Gives a good indication of spin and distance
Can be used indoors or outdoors
A safe way for kids to learn
Cons