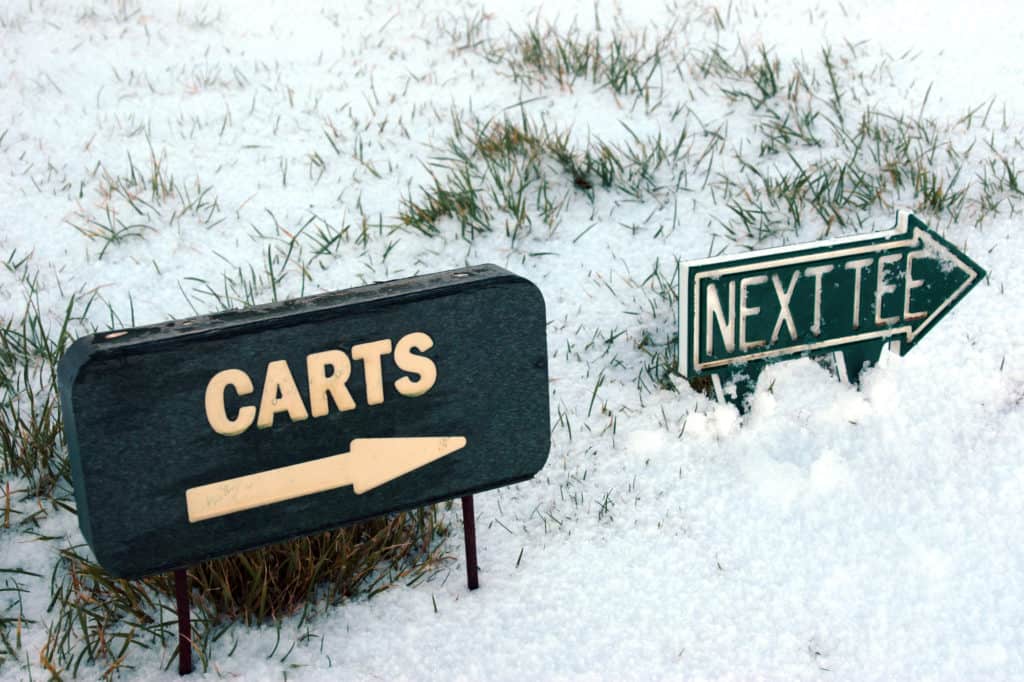 Playing golf in the cold can be a little bit more complicated than that perfect 75-degree day.
There are a few adjustments you can make in your game that will certainly help make things a bit easier on you when it gets cold outside.
In addition to having the right clothing and the right mindset, you should also consider a proper golf ball.
We put together a list of our favorite golf balls for the cold weather.
These balls should help you feel like you are getting similar distances and performance that you do on a warm day.

Top 10 Best Golf Balls For Cold Weather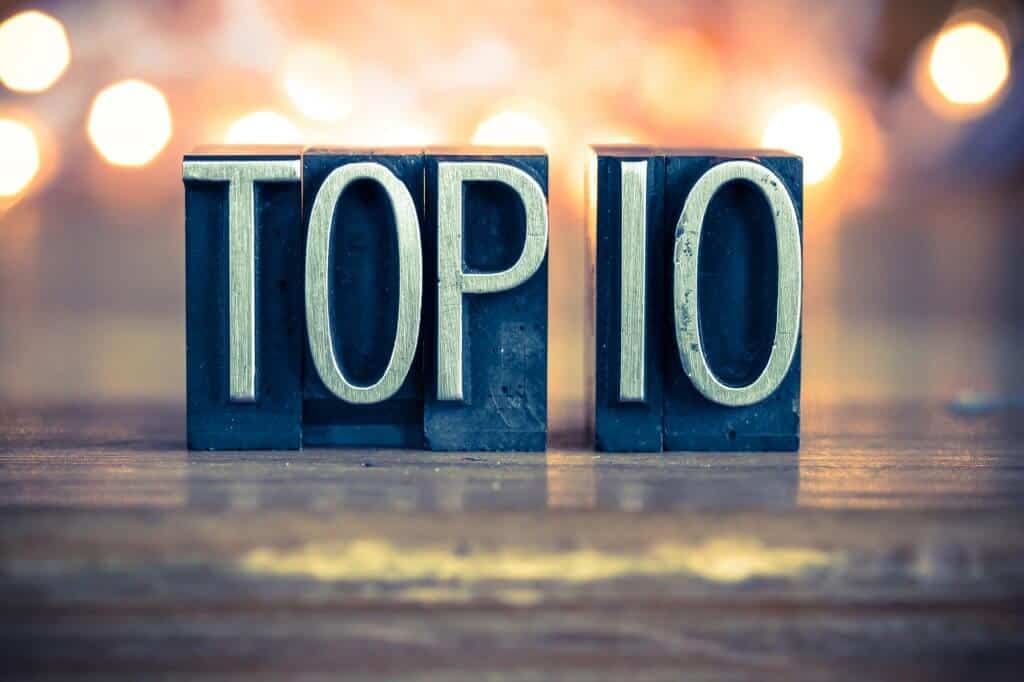 1. Callaway Supersoft
Key Features
Low compression
Available in lots of colors
Fairly priced
The Callaway Golf Supersoft golf ball sits at the top of our list.
The Supersoft is an excellent ball, not just for the cold weather but in all weather.
This is a low compression golf ball perfect for the mid to high handicapper that is looking for a great mixture of distance and feel.
The fact that this is a low compression core helps make it easier to get distance even when the weather is a bit colder.
We also love that the ball has a soft feel, so it will not hurt to hit on those days when the temperature drops low.
The Supersoft features the traditional Callaway Hex design dimple pattern.
The pattern is used to try and get players less drag and more distance.
On a cold and windy day, these are going to be beneficial features to have.
The new cover on the Supersoft golf ball uses what they call their Trigonometry formulation.
The cover allows for a combination of feel, greenside control, and durability as well.
The Supersoft is also known to help increase launch and carry when you need it the most.
Overall this is an affordable and high performing choice.
Pros
The new cover formulation for extra feel
Good mix of distance and feel
Fairly priced
Hex aerodynamic dimple pattern
Cons
Won't be as good for the faster swinging player
2. Vice Golf Pro Soft Golf Balls
Key Features
Three-piece ball
Low compression
Easy to see
Next on our list is the Vice Golf Pro Soft.
Vice has been around for a short period but has made a lasting impact in the world of golf.
The Vice golf balls are a premium ball, but they are not the price of other premium golf balls.
This is a three-piece model with a cast urethane cover.
The cover will help give you spin around the greens and still provide some durability as well.
The Vice Golf Pro Soft has a matte neon lime finish.
The matte portion of the finish helps to reduce glare and make the ball easier to see when you line up to hit.
The fact that it is lime green helps the ball to stand out should you end up hitting one of these in the rough.
A three-piece golf ball is usually more expensive than a two-piece, but for that extra price, you do get some better performance around the greens.
In addition to the lower compression that will help you in the wind, the 336 dimple design is there for reduced drag.
We love the Vice option for the lower handicap player that can't compress the higher compression golf balls in the colder weather.
Having a soft golf ball when it is cold outside is going to make it easier when you hit a shot a little off the center.
Sometimes these shots can sting a little, and the softer ball helps with that a bit.
Pros
Quality design
Performance golf ball
Great for the lower handicapper
Cons
Distance off the tee might not be as good as other choices
3. Bridgestone e12 Soft
Key Features
Low compression
Available in many colors
Delta wing dimple pattern
The Bridgestone e12 soft is a great golf ball when you are playing in the cold weather.
The ball is designed with an Active Acceleration Mantle that helps to increase the initial velocity of your shot.
This is a new concept for Bridgestone, and it has been very well received.
Bridgestone makes an entire line of golf balls that are built for a wide range of players.
The golf balls with the "soft" distinction are going to be the best for the colder days.
One of the things you need to watch out for in cold weather is increased drag on your golf ball.
Luckily the Bridgestone e12 has a patented Delta Wing Dimple Pattern.
The patter will help decrease drag and get your ball cutting through the air and a better angle and with better ball flight.
If you have ever seen a golf ball waiver in the air after a well-struck shot, it can be quite frustrating.
The Delta Wing Dimple pattern helps to eliminate this.
Pros
Straight ball flight technology
Soft golf ball
Available in many colors
Low compression
Cons
Some say the cover feels a bit harder than others
4. Volvik Golf DS-55
Key Features
Available in several colors
Low priced
Very low compression
The Volvik golf balls are known for being very bright and easy to spot around the golf course.
If you are tired of having to identify your golf ball with a small dot or a number, the Volvik is a great way to go.
These balls come in a wide range of colors, and the chances that your playing partner will also be playing the same color is quite rare.
With a compression of 55, this is going to be one of the lower compression golf balls that you can find.
In addition to the low compression, the Volvik also has a power core that will allow you to get plenty of initial velocity.
The Volvik has a very low driver spin that helps you get all the distance you want, even in very cold weather.
Around the greens because of the cover and overall feel of the ball, you get plenty of spin to stop the golf ball.
Any ball that can provide a mix of distance and spin is going to rank high up on our list.
When you are playing in the cold weather, you will need a golf ball that is easy to compress but still gives you the spin you are looking for.
Volvik is an excellent choice.
Pros
Comes in many colors
Lower compression golf ball
High spin around the greens
Cons
Not the best for very fast swing speed players
5. Pinnacle Soft Golf Balls
Key Features
Great value, comes with 15 golf balls
Easy to compress
Soft feel around the greens
Pinnacle is known for making very low priced golf balls with plenty of features.
The Pinnacle is known for being a distance golf ball, but this ball is quite soft as well.
If you want something that has minimal spin off the tee and will fly for a long time, the Pinnacle is a great choice.
The technology behind the Pinnacle soft is that the core is a very high energy rubber core.
The dimples on the Pinnacle soft are a 332 dimple design.
The dimples are intended to provide consistent ball flight and reduce drag as well.
Pros
Long-distance
Good feel around the greens
Low spin off the tee
15 ball pack
Cons
Feel around the greens is not as soft as other options
6. Srixon Q Star 2
Key Features
Tour Urethane Cover
Energetic core
338 Aerodynamic speed dimple pattern
Next is the Srixon Q Star 2, a medium compression golf ball.
This Srixon ball is a high performing players type ball, but it has an excellent feel and an excellent price as well.
For cold weather, that soft feel is so important, and with the Srixon, you will truly have a soft and easy to control the golf ball.
The cover on the Srixon is a urethane material that helps give you greenside spin but a low spin off the tee.
The 338 Speed dimple pattern works well to reduce drag.
With the cold weather making it more difficult for the ball to travel through the air, this decreased drag is very helpful.
Along with the cold weather you usually get a bit of wind as well, for both of these weather conditions the Srixon is a great solution
Pros
High launching
Low spin off the tee
Soft feel
Cons
Not as great for slower swinging players
Priced a little higher than some other low compression balls
7. Taylormade Noodle Neon Matte Golf Balls
Key Features
Long and soft
Very long carry
Easy to see
The TaylorMade Noodle golf ball has been around for many years.
It is one of the longest and softest golf balls on the market.
If you want distance off the tee but a golf ball that doesn't feel like a rock when you hit it, the Noodle is a great choice.
Another reason we love Noodle is that it is affordable.
It is one of the most affordable golf balls for an amateur player.
This particular Noodle golf ball is made in the green matte finish.
The matte paint helps the golf ball be much more visible even in the bright sun.
The dimple design on the Noodle also helps to work against wind and keep your ball flight on track throughout your entire round.
Pros
Straight flight technology
Long off the tee
Softer feel around the greens
Low compression
Cons
Not the best for greenside spin and control
8. Callaway Chrome Soft
Key Features
Greenside control and spin
Long-distance
Low compression
As you may remember, the Callaway Supersoft is the golf ball at the top of our list.
The Supersoft is the best option out there for the mid to slow swinging players that need a great golf ball in the cold weather.
However, not all players are slow to mid swing speed players.
If you happen to have a faster swing speed, you may enjoy the Callaway Chrome Soft.
You will still get some great distance off the tee, but you will have much more greenside control.
The Chrome Soft is a three-piece golf ball so that it will be a little more expensive, but you will get some added performance.
Pros
Three-piece golf ball
Lots of greenside control
Good distance
Soft feel
Cons
Best for mid to fast swing speed players
Still need to be able to compress the ball a little even in cold weather
9. Srixon Soft Feel
Key Features
Soft and thin cover
Great pricing
Suitable for a wide range of players
The Srixon Soft Feel is certainly as soft as its title describes.
This is a golf ball that is going to feel great around the greens but still gives you low spin off the tee.
If you play a Srixon golf ball, usually that is a little higher compression than you will enjoy this golf ball on a cold day.
The thin cover on the Srixon Soft Feel also helps for it to have a better feel and a higher Moment of Inertia.
The 338 Speed dimple pattern will help the Soft Feel have much less drag.
In the cold weather, paying attention to lower drag dimple patters is going to make a big difference.
Another thing that we love about the Srixon Soft Feel is the incredible pricing of this golf ball.
For all the benefits you get, the golf ball feels like it should be priced quite a bit higher than it is.
Pros
Soft feel
Long-distance off the tee
Thin cover for high MOI
Cons
Not the best with greenside spin
10. Bridgestone e6
Key Features
Soft feel
Long-distance
Very consistent
Last on our list is the Bridgestone e6.
This is a great golf ball for cold weather because even though it is a distance golf ball, it still has relatively low compression.
If you don't want to give up any of your distance when the temperature drops, you will love this golf ball.
The e6 is a prevalent and top-selling golf ball for Bridgestone.
It is designed to hold its line and flight as well.
For those golfers that need all the extra distance they can get, the e6 is a great ball to choose.
Pros
Soft feel around the greens
Very long off the tee
Low spin off the teel
A low drag dimple pattern
Consistent flight
Cons
Spin and feel around the greens is not great
When playing in the cold weather, you are going to want to choose something that is low compression.
A low compression golf ball makes it easier for any swing speed to get distance even when the weather is working against you.
It's also good to look for golf balls that have a low drag.
This will mostly be seen in their dimple pattern.
The low drag will help keep the ball on the track and cut through windy conditions as well.
Don't forget your warm clothing so that your body stays warm.
Keep your golf ball in your pocket, so it stays warm during your round.
The weather is no reason not to get some golf in!