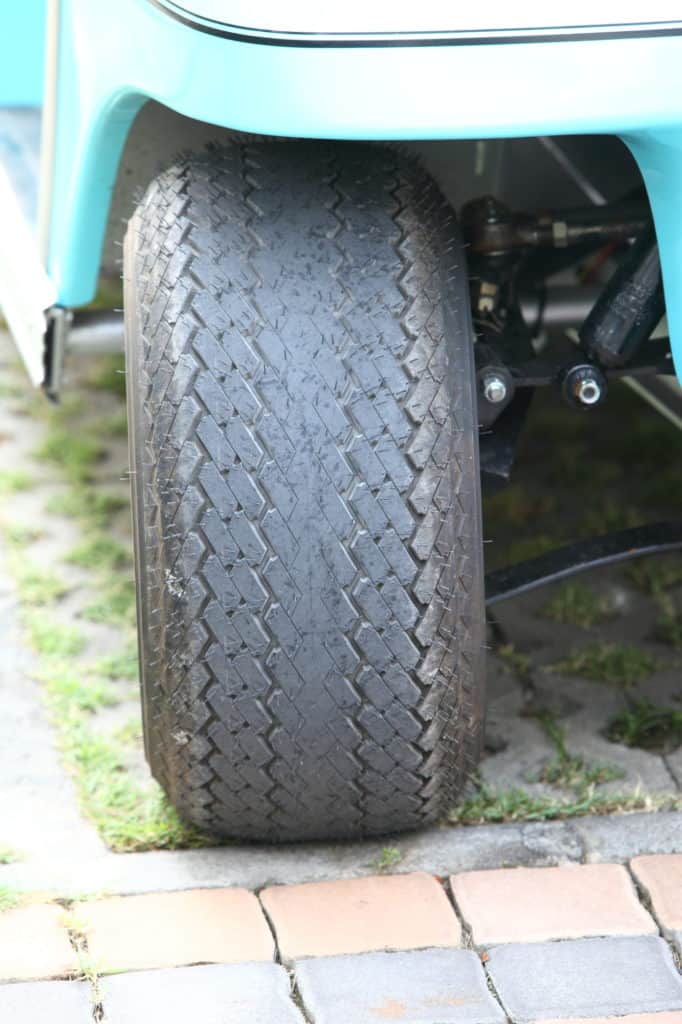 Golf cart tires are designed to be very strong and to handle a pretty high level of damage and other types of issues.
They are different from many types of bicycle and other cart tires because they are almost always tubeless.
Understanding these types of tires – including their benefits and how to repair and install them – will make it easier for you to keep your golf cart in good shape for years to come.
Are Golf Cart Tires Tubeless?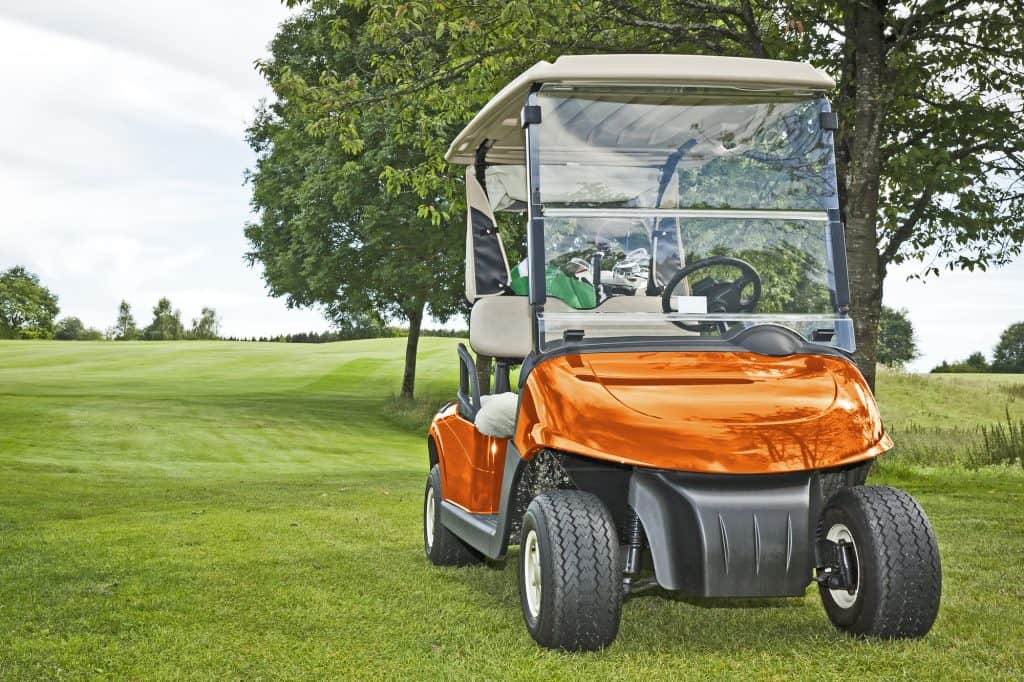 Yes, most modern golf cart tires are tubeless and come in a wide variety of sizes and tread patterns.
Tubeless tires are a pneumatic tire that does not have a separate inner tubing that must be filled up with air.
The outer layer just serves as a protective barrier for the inner tire and has grips that make it easier to ride on various areas.
A tubeless tire has continuous ribs that are designed to fit right to the interior.
And as they fill up with air, they are forced by the pressure to seal up alongside of the tire and keep it strong.
Most automobile tires are tubeless because this type of tire has a myriad of advantages that make it a good choice over tubed tires – which we'll discuss here before moving on.

Are There Advantages to Tubeless Tires? And Downsides?
The biggest advantage of a tubeless tire is an increased level of safety during punctures.
For example, a tubed tire can fail for many different reasons, including a poor tire fit.
You may even start losing air if the tubing is too hot and ends up warming up too much.
And a simple puncture can cause major trouble with the wheel that requires completely replacing the tubing to keep the tire strong.
By contrast, tubeless tires have a much gentler deflation cycle – a small hole will cause a leak only through that hole.
As a result, the tire will get flatter slower, making it easier to fix.
Just as importantly, you can usually fix this one leak without having to replace the tire – which helps to make this type of tire much better for golf carts that may be riding on very rough terrain over the years of their operation.
And tubed tires also have the potential to explode like a balloon due to too much pressure or over inflation.
While a tubeless tire may also be damaged when over inflated, it does not "burst" in the same way as a tubed tire.
While that sort of bursting is possible, it is much harder to achieve and would basically only happen if you were trying to burst the tire on purpose and not accidentally.
Naturally, there are downsides to these types of tires too.
First of all, they are more expensive than tubed options, which can be harder for some to afford.
And they do require a bit more work to replace because you'll have to replace the whole tire and not the tube.
Thankfully, their benefits far outweigh their downsides and their almost universal application in golf carts is a definite good thing.

Can an Average Person Replace a Tubeless Tire?
Replacing a tubeless tire should be fairly simple but is something that you should only handle if you feel comfortable.
You'll need to work in a flat area that is clean and safe from weathering elements.
Then, you'll need a floor jack, a socket designed for the wheels, a ratchet wrench, and a replacement tire.
Your cart MAY have a "key" that is necessary for removing your tires.
Use this according to the manual.
Next, follow these rules to replace the tire:
Jack up the cart off of the floor high enough for the wheel to easily spin
Use your ratchet and socket to remove the lug nuts from the wheel – place them in your pocket for safety
Pull the old tire off of the cart body and place it to the side for now
Carefully place your new tire on the axle, sliding it all the way down
Place your lug nuts back on the proper spots and tighten them enough to keep the wheel in position
Lower the jack until the tire rests on all four wheels – tighten the nuts the rest of the way
Test out your cart to see how well it drives.
If the wheel feels "wobbly" or doesn't ride as smoothly as you'd like, stop driving immediately and take your cart to a repair expert.
They will then do what is necessary to keep your cart in good shape and keep your wheel strong.