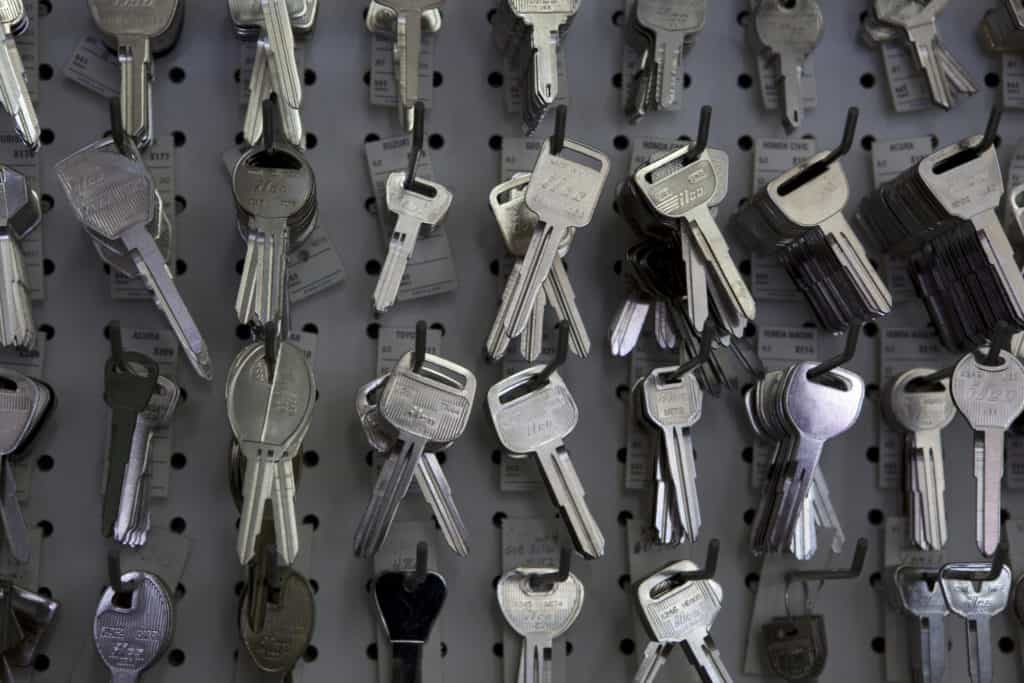 Golf cart keys are critically important for operating any one of these vehicles, and they must be kept safe to avoid any issues.
For example, you may end up losing your key and struggling to start your cart up.
This problem is one that can affect many golfers and may force you to buy a replacement key.
And when you buy a replacement key, you need to understand whether or not all golf cart keys are universal or if there are differences.
That's because you may see some people swap out keys from one cart to another.

Are Golf Cart Keys Universal?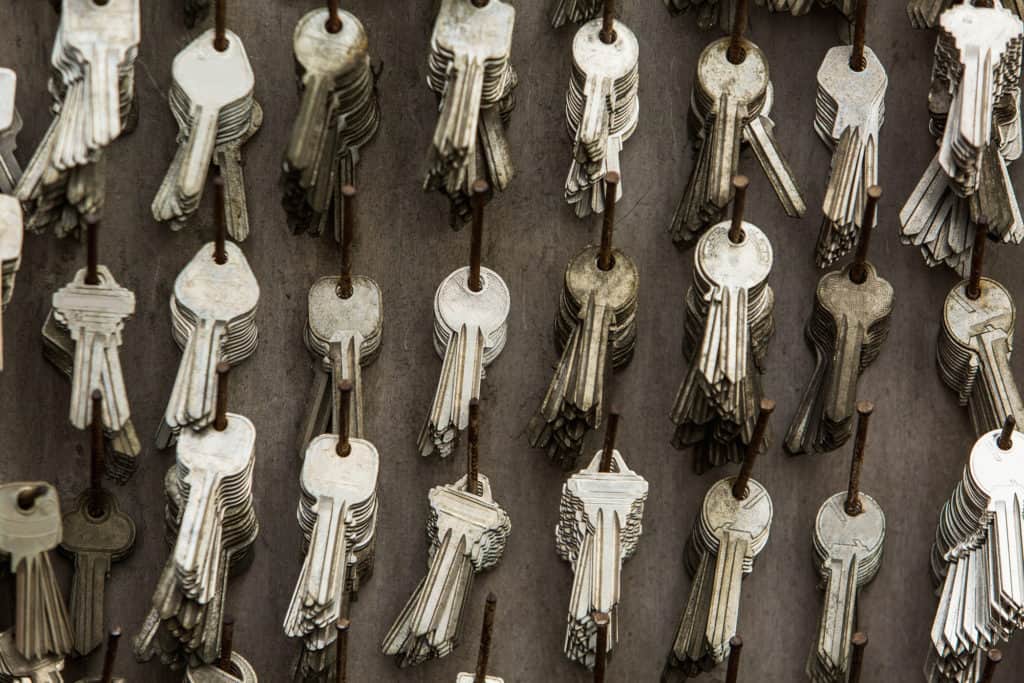 Yes, as long as the golf cart keys are from the same manufacturer, but there are some exceptions. 
For example, you couldn't take a key from an EZGO cart and use it on a Yamaha cart. 
Cart owners may be concerned that anybody who owns a golf cart could easily start up their cart because their keys are often quite the same.
However, there isn't a complete universality among all golf cart keys ever made.
However, it is a fact that carts made by the same manufacturer often have either the same key or one that is similar enough to make it easy to swap between them.
In most cases, this type of universality is limited to cart models produced by a builder at a certain time.
For example, an EZGO key for a 1982 cart may work for a cart produced now, depending on a variety of different factors.
Again, though, this design is by no means comprehensive or true of every cart model.
For example, some manufacturers may have different keys for certain models that they produce that will only work for them.
That said, there are often a variety of situations in which this adaptability is not true.
Factors That Influence Your Cart Key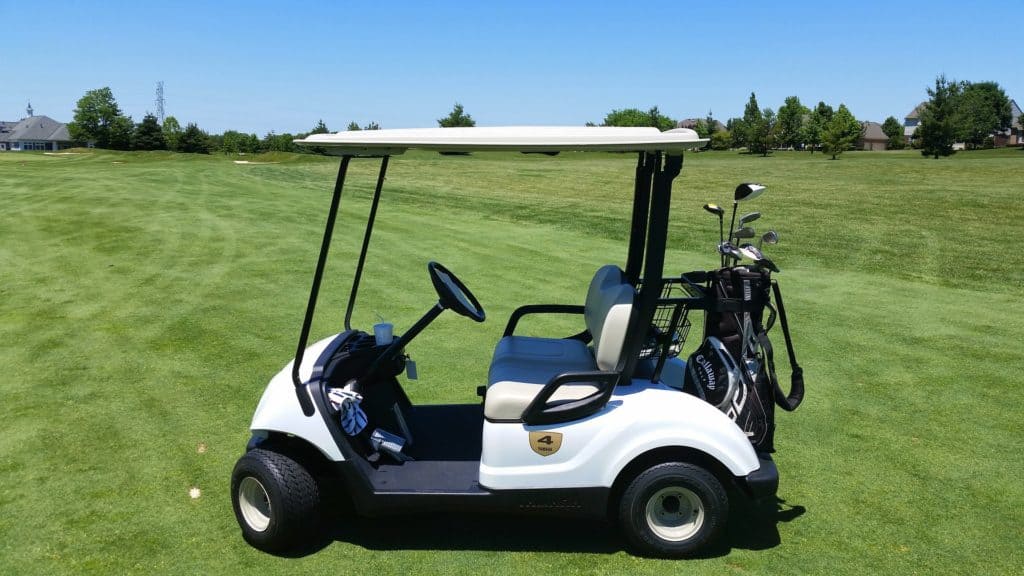 Let's break down a few factors that may or may not change up the design of your cart key.
We're going to go over things that do NOT change your cart key because we believe that they are things people may believe do change the key.
By clearing up this confusion, we can ensure that you fully understand your cart key and know what type to buy when you do your replacement research.
The Manufacturer
The most important factor here is what manufacturer has created the golf cart for which you want the replacement key.
EZGO keys are almost always universal with other EZGO carts produced by that manufacturer, with exceptions that we will discuss in more depth below.
The Cart Model
You can usually swap keys between different models produced by the same manufacturer.
For example, RXV keys usually fit in other RXV vehicles.
However, there are other factors that can change this universality, elements that must be properly understood to avoid any confusion here.
The Age of the Cart
Remember how we said that keys for RXV carts can usually swap between different similar carts?
This all depends on the year of the cart's manufacture.
For example, only RXV carts produced after 2008 can share the same key – all other carts by this manufacturer can share keys quite easily.
The Changes Made to the Cart
When a cart owner upgrades their vehicle and integrates a myriad of different new elements – such as an enhanced engine, they may need a new key.
This factor all depends on the cart that you own and the types of upgrades that you make to its design over the years that you own it.
The Maintenance Level of the Cart
Your cart's damage level does NOT impact whether or not the key works for it.
However, if the ignition itself is impacted in any way, there's a good chance that the key may not work in it.
That's why it is important to keep your cart in great shape and to avoid any common maintenance issues.
The Type of Engine
Many may assume that the type of engine – such as whether it is gasoline or electric – may affect the key that it uses.
Surprisingly, this is rarely the case.
Most carts produced by the major manufacturers use the same key in gasoline and electrical models – though turning it activates different elements, obviously.
The Model Trim Variations
Some golf carts have trims or alternative models that look a little different than the base option.
However, these trims usually share the same key – most of the changes between these trims are superficial and based on minor elements that don't affect their design otherwise.
Understanding Golf Cart Key Serial Numbers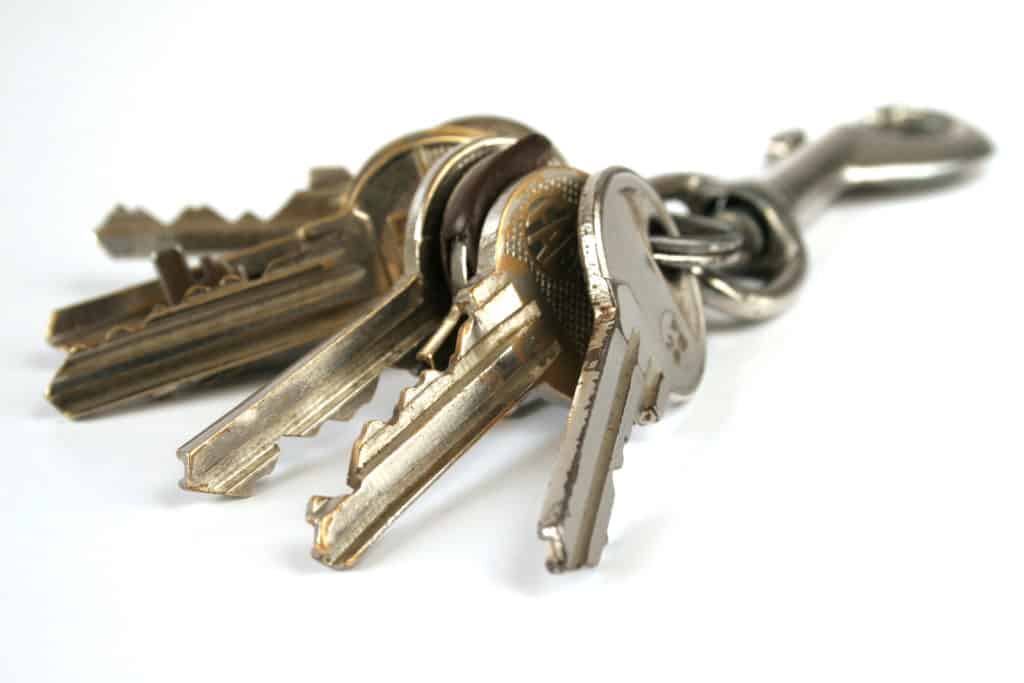 Golf cart key serial numbers are usually set up to be universal for that type of cart model and is usually very basic.
For example, the replacement key serial number for just about every EZGO golf cart is 17063G1.
This number is not read the way that some cart serial numbers can be read to gauge the age – ALL replacement keys, no matter when they are produced, share this serial number.
As mentioned previously, though, the RXV models for EZGO have a different replacement key.
This key is used in both gas and electric carts and has a serial number of 606993.
Like with the other serial number previously mentioned, this number does not change based on when the key was produced.
You can use a 2008 replacement RXV key on a 2020 RXV with no difficulty.
The same factor is true for Club Car replacement keys produced after 1982 – all DS and Precedent models produced after this period have the same replacement key with the same serial number.
Unfortunately, replacement keys for older models of this cart are not available, so you'll have to add a new ignition switch if you lose your key.
The serial number for this part is not available online.
And Yamaha produces two different keys that can be used as replacement models.
The Yamaha G1-G11 cart run uses a replacement cart with a serial number  J17-82511-20, in which the last two numbers are the year in which the key was produced – so you may see two other numbers there instead of the 20.
This key is used for both gas and electric golf carts.
However, Yamaha G14, G16, G19, G22, G29 gas, and electric golf carts do not use the same type of replacement key.
The reasons for this vary, but these models have a key with the part number 1012505, 1920, ELI80-0194.
Pay attention to this factor to ensure that you buy the right key, or you may end up quite frustrated with a key that just won't start your Yamaha cart no matter how hard you try.
At this point, you should find it quite easy to replace your cart key and have little difficulties.
However, there may be some situations in which you cannot get a cart key for a while, when your cart key won't work, or if you need to move your cart before you get the key.
That's why we've included this simple guide on how to start your golf cart without using a key.
Doing so will save you a lot of time and energy and avoid agitation as well.