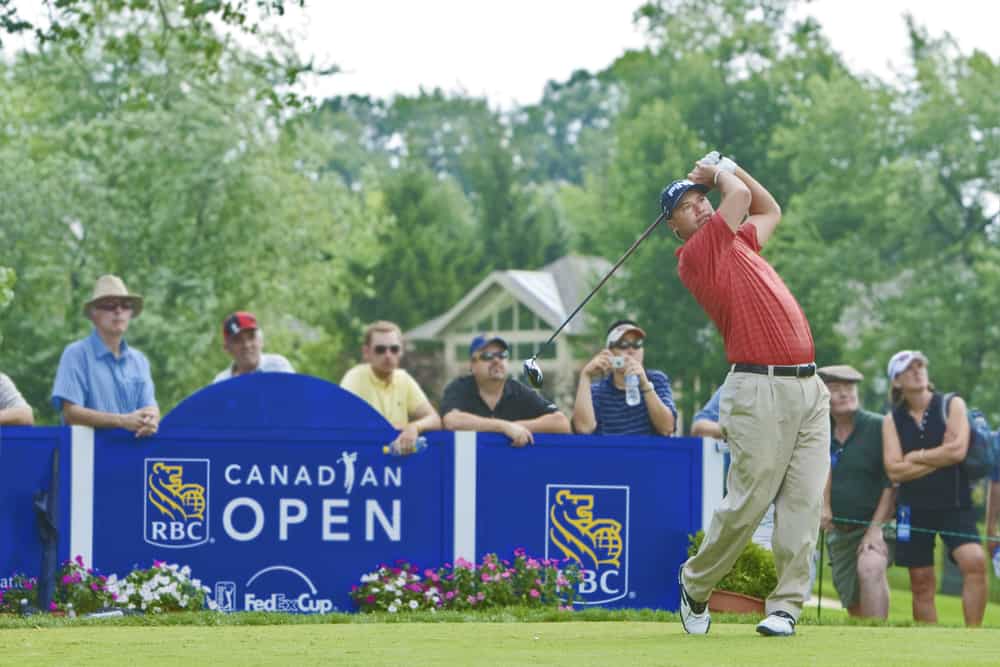 Some players make it on the PGA Tour, and they win, week in and week out.
Other players come in and make an impact and then start to disappear.
One player who used to spend a lot of time in the top ten of each tournament is Chris DiMarco.
In recent years, Chris DiMarco has not played all that much.
If you have been wondering where Chris DiMarco is and what he has been up to, you are in the right place.

What Happened to Chris DiMarco?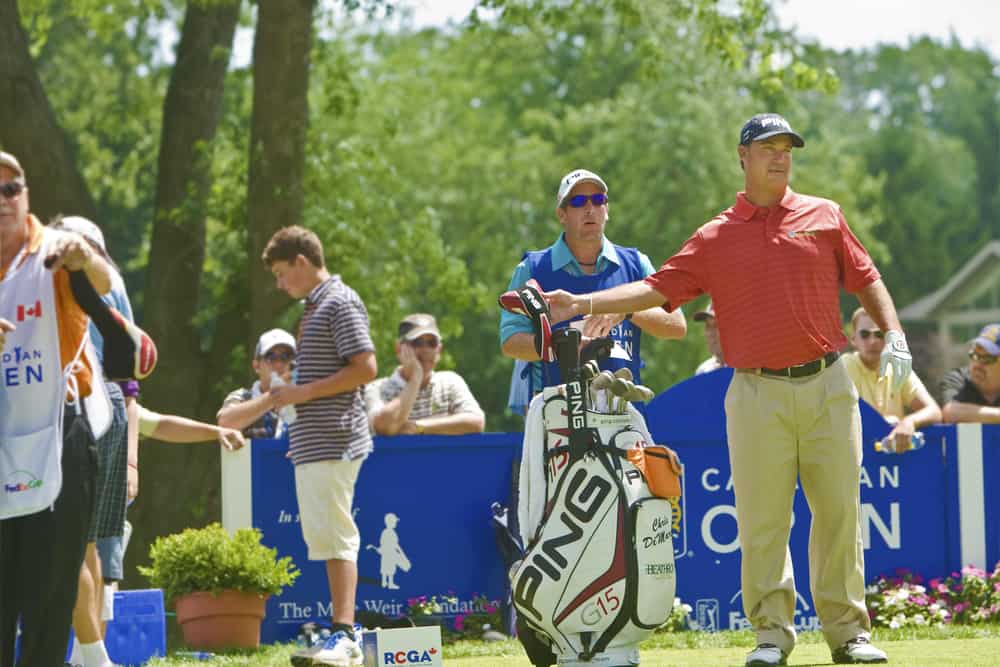 Chris DiMarco has had some shoulder trouble, and it has kept him off the golf course.
Shoulder injuries are extremely difficult for golfers.
The golfer takes quite a big shoulder turn when they are swinging.
With the speed involved in a golf swing and the shoulder rotation it takes to get distance and speed, it is hard to play when your shoulder is injured.
Chris DiMarco has done quite a bit in his career prior to leaving the field of golf for a bit.
Even after not playing in many events since 2012, DiMarco still sits at the 31st spot on the overall money list.
He doesn't have the most wins on the Tour, but he certainly had quite a few high finishes to have earned this spot on the money list.
How Many PGA Tour Wins Does Chris DiMarco Have?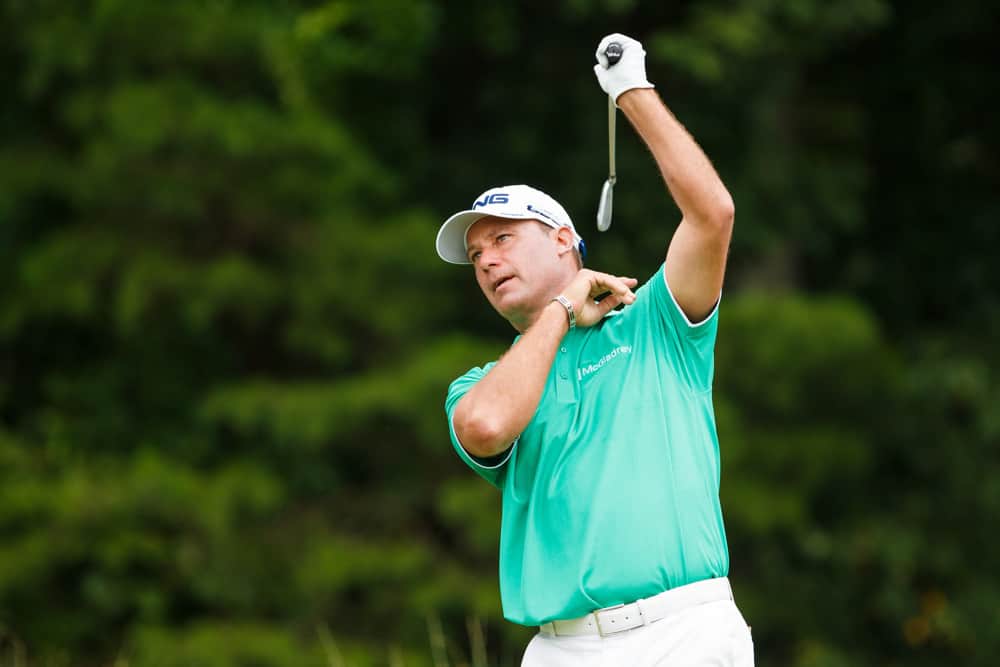 Chris DiMarco has three PGA Tour wins.
He won the 2000 SEI Pennsylvania Classic, the 2001 Buick Challenge, and the 2002 Phoenix Open.
He had to fight quite hard for each of these.
It was during those early 2000s years when Tiger Woods was in his prime.
Now that DiMarco has reached that 50-year-old mark, he is eligible for Champions Tour Events.
In fact, last year, he played in the US Senior Open Championship and was able to finish in a tie for sixth.
Some of the great players on the PGA Tour are finding that they can really compete and win on the Champions Tour.
Most of them do not take on as many tournaments on a senior schedule as they do on the PGA Tour schedule.
Some are a bit burnt out from the years that were spent on the PGA Tour, and they choose to take their senior years on Tour a bit slower.
Chris DiMarco in the 2005 Masters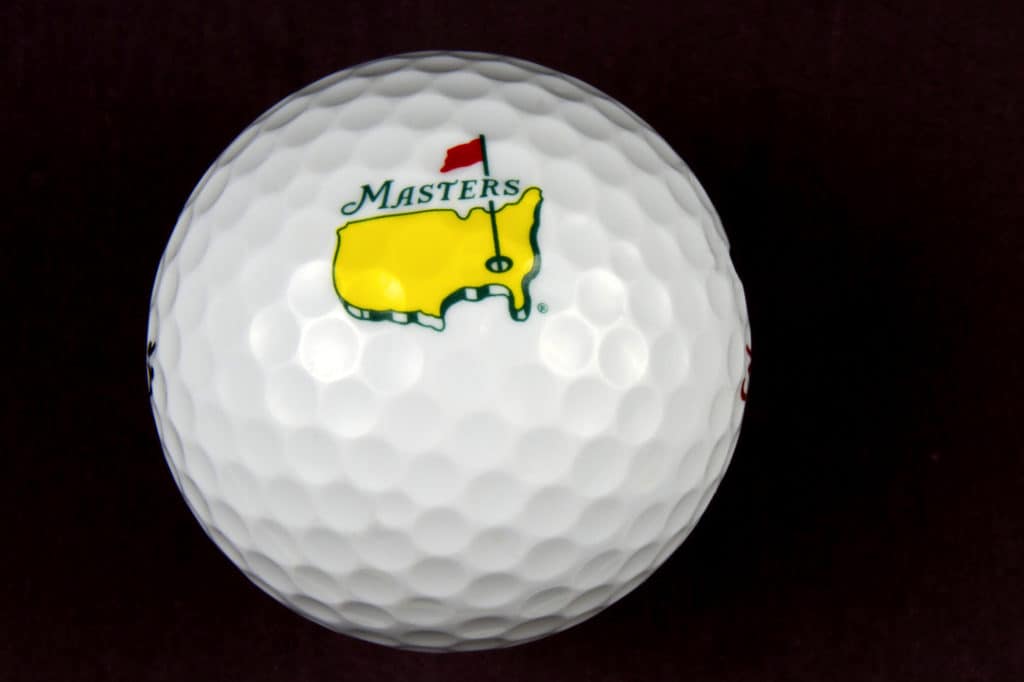 Perhaps one of the most memorable performances of Chris DiMarco's career was the 2005 Masters Championship.
Unfortunately, DiMarco was never able to pull off a victory in a major.
He had two playoffs losses which cost him major championships.
Certainly, this is not something that DiMarco looks back on in his career with any sort of positive thoughts.
He knows that these were both missed opportunities.
However, for the 2005 Masters Championship, we have to cut him a bit of slack.
This was a tournament playoff between DiMarco and Tiger Woods.
Tiger Woods is arguably the best player to have ever lived, and playing against him in a Master tournament is about as tough as it gets.
The Masters has always had a tradition of starting the playoff on the 10th hole of the tournament.
The 2005 Masters was the first time this playoff was started on the 18th hole.
Certainly, DiMarco did not have as good of a day on the course as Tiger Woods did.
He fell off the lead while Tiger tried to gain one.
On 18th hole, both golfers put their drives in the fairway.
DiMarco hit his approach shot to the front part of the green, and the ball backed up and landed about where he was on the 18th hole the first time around.
When Tiger Woods hit his approach shot, he hit it to 15 feet.
DiMarco was up first as he was farther away.
He hit a great chip which left him about a foot away from the pin, and he tapped in for an easy par.
The problem was that you can't leave Tiger Woods with a 15-foot putt birdie for a win in a Masters Tournament.
This is the kind of thing that Tiger was made for.
He studied his putt for quite some time and rolled it down with ease to become the Masters Champion.
Certainly, there are quite a few people who wonder what would have happened had DiMarco been able to secure a Masters Championship for himself.
His career may have looked a bit different.
How Old Is Chris DiMarco?
Chris DiMarco is 52 years old and is now playing in some events on the Senior PGA Tour or Champions Golf Tour.
The fact that Chris can now play in these events has had him out on the golf course a bit more, yet he is still almost retired.
DiMarco has a long history in the game of golf.
He was born in Huntington, NY, but when he was seven, his family moved to Florida.
This turned out to be a good move for DiMarco.
Being in a location where the weather was warm almost all year long helped him practice his game and discover that he had quite a bit of talent.
DiMarco ended up going to the University of Florida when it came time for college.
The University of Florida is a school which is highly regarded for its golf program.
Kids from all over the world will compete to get a spot on the University of Florida golf team.
Soon after competing in college, he decided to turn professional, and his career took off from there.
The prime years for DiMarco were the early 2000s.
One of the things that DiMarco struggled with the most on Tour was his lack of distance.
He was not and still is not the longest driver of the ball.
Golf is becoming more and more of a distance game, and golfers need to be able to hit the ball a certain distance to be able to compete.
With DiMarco aging and not being able to compete with the other golfers from a distance perspective, it put him at a bit of a disadvantage in certain tournaments.
Chris DiMarco Family Life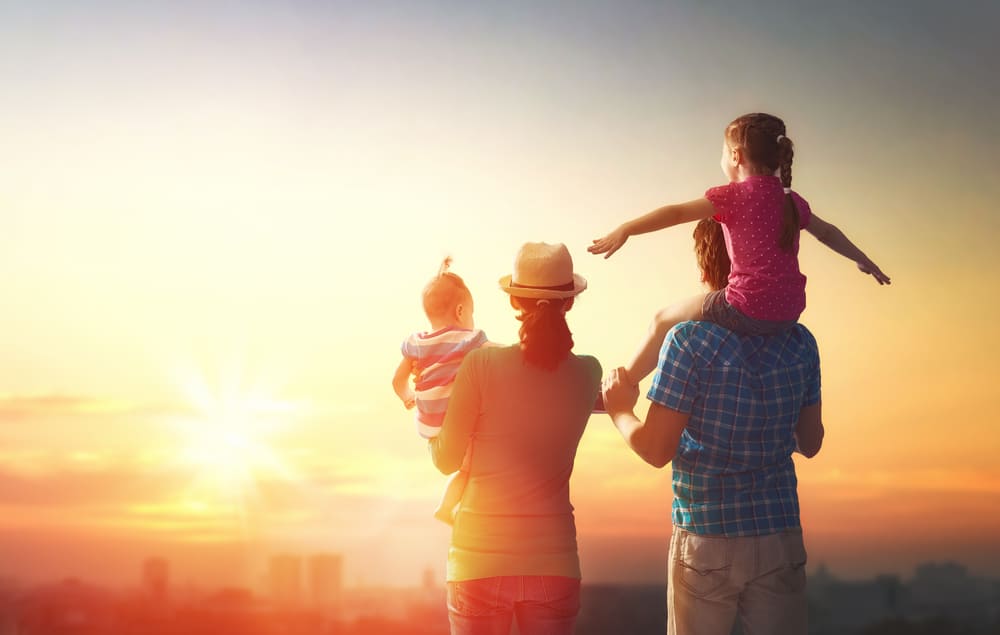 Another reason you may not hear about Chris DiMarco quite as much as you did in the past is his family life.
DiMarco is married and has three children.
His oldest child, his son Cristian is a golfer himself and has worked quite hard to improve his game and bring it to a higher level.
The DiMarco's younger two children Abigale and Amanda, are in their early twenties.
One thing that will always keep DiMarco relatively busy is his dedication to charity.
He spends a lot of time working on a tournament that he created in honor of his mother, who passed away.
In 2006, DiMarco's mother, Norma died of a heart attack.
Soon after, DiMarco started a tournament called Tee Up for Life.
The tournament is designed to raise money for children with cancer.
This tournament has raised over four million dollars.
The money is being used for research, scholarships, and more.
Many of these professionals choose to give back to the community.
There is no question that the very successful pros will have made quite a bit of money in their career.
The career of a struggling golf professional is a tough one.
However, once a player starts to understand the process and learns how to make a living, they can make quite a bit of money.
Sharing this money with those who are less fortunate is a great way to leave a lasting legacy even outside of the game of golf.
Chris DiMarco and Golf Channel's Morning Drive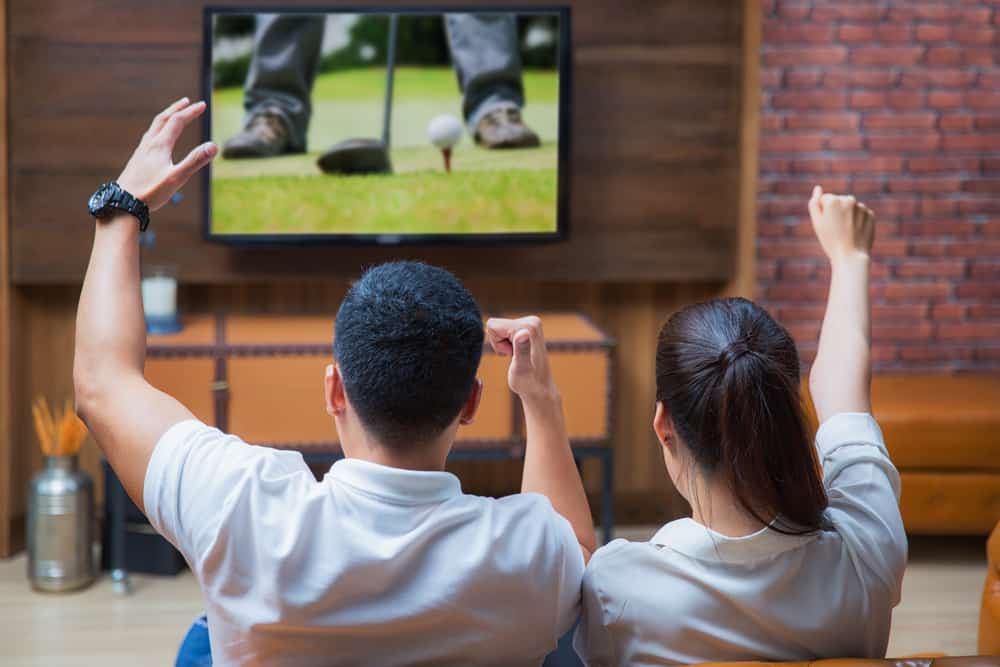 The Golf Channel's Morning Drive had a ten-year run, and it was quite a popular show.
Although he wasn't playing that much golf, Chris DiMarco was a frequent contributor to the show.
He made several appearances to share some insight and opinions on the game.
DiMarco is a well-spoken player and these types of appearances were a good fit for him.
In fact, he is someone we could see coming back as a contributor for tournaments in the future.
The problem with the Golf Channel's Morning Drive is that it was canceled at the end of 2020.
The year 2020 was an odd one for many television networks and the game of golf.
Although we have seen some return to normalcy on the PGA Tour, it was not quite what it once was.
Even with 2021 looking like it may pan out to be a bit more normal, the network still decided that it was time for Morning Drive to go.
Part of this has to do with a studio change and some moving around of people.
The show was originally hosted by Gary Williams and Damon Hack.
The two would talk about golf and tournaments coming up as well as some interesting tips and facts for your game.
Since this show was initially recorded in the Florida area, there were always golf professionals nearby to appear as weekly guests.
This helped the success of the show grow and for more people to get interested in who they could see on Morning Drive.
After about two years on the air, Morning Drive eventually became a show which aired seven days a week.
Certainly, this requires quite a bit of golf to talk about, and maybe that is partly what led to the decision to end the show at the end of 2020.
Regardless of why they chose to end the show, there is no questioning that Chris DiMarco's appearances were something many golfers enjoyed.
There is always a possibility that we will see him on other golf-related talk shows in the future.
If he starts to make some more appearances on the Champions Tour, we may see him holding some more trophies in the future as well.
Conclusion
Just because a golfer fades from the limelight does not always mean they are done.
Sometimes a golfer experiences an injury or decides to spend a bit of time raising their family.
Chances are they are still working on their golf game in some way.
Many players will take long breaks from the game only to come back and win again.
We have seen this with Tiger Woods, potentially the greatest player to have ever played.
The game of golf is one which can be very cyclical.
You will have cycles where you play well and cycles where you play poorly.
The name of the game with this sport is to keep trying and to keep coming back.
It seems as though we may see a bit of Chris DiMarco on the Champions Tour.
Unfortunately, it will take quite a bit of work to have another shot at the Masters the way he had back in 2005.