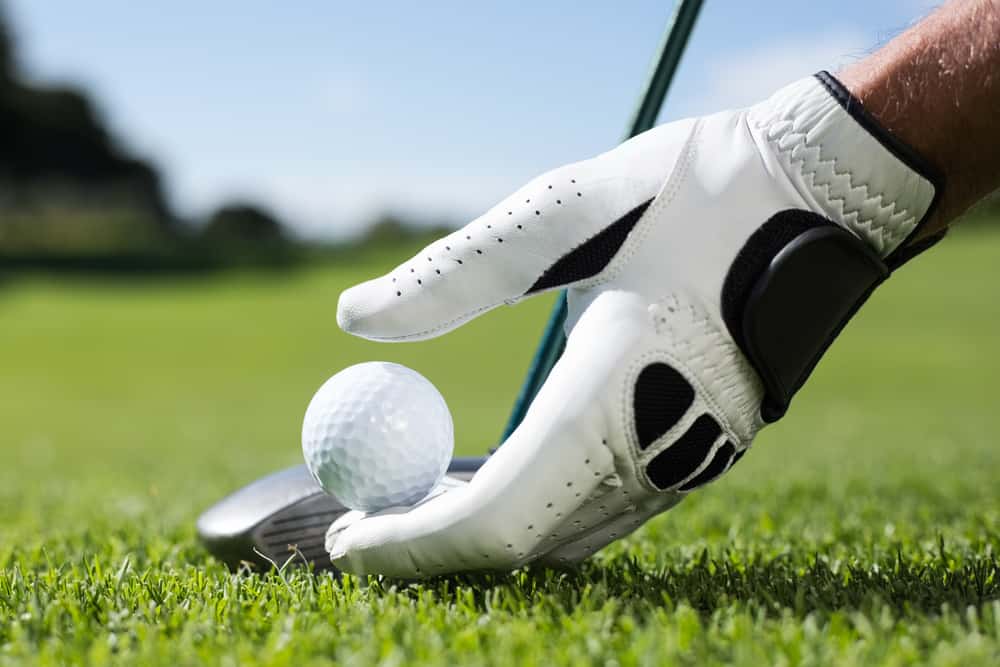 The majority of golfers wear golf gloves.
If you wear a golf glove, chances are you will have a better connection with the club and be able to control your hands and arms as you come through the golf ball.
Golf gloves are made of a variety of materials, and they are all going to have positive and negative aspects associated with their makeup.
If you are looking for a new golf glove this weekend, it makes sense to understand what golf gloves are made of and how the materials they are made of are going to impact your use of these gloves.
Let's take a look at what golf gloves are made of.

What Are Golf Gloves Made Of?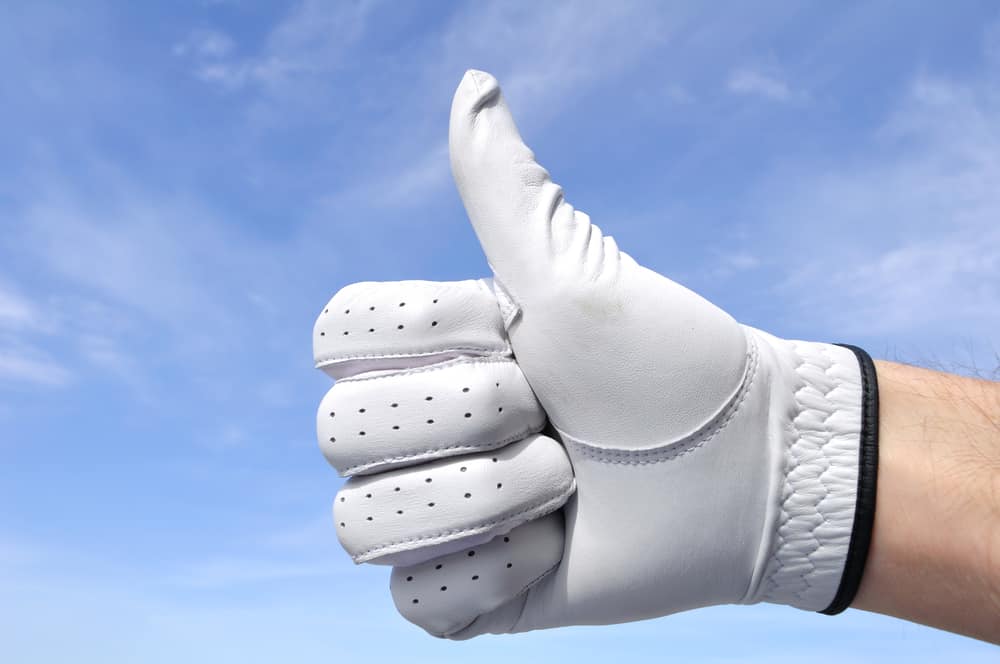 Glove gloves are made of leather, but there are synthetic or hybrid versions of golf gloves as well.
Golf gloves are most commonly made of leather because of the material's impressive ability to hold up over time without taking feel away from a player.
If you wear a golf glove that is a bit more expensive, chances are it is made of leather.
The lower-priced gloves could very well be made of a synthetic or hybrid material.
Each of the materials that gloves are made of has some positives and negatives.
Don't assume that the most expensive glove on the market is simply going to be the best glove because this is not always the way that this works out.
In order to get a great glove, you may need to try out a few models and see which one is the best fit for your needs.
Let's take a look at both the positives and negatives of leather and synthetic gloves.
1. Leather Gloves (Pros And Cons)
Leather golf gloves are the more premium options available on the market.
One of the things that makes the leather gloves stand out is that they will have very good durability and longevity.
Leather golf gloves tend to last a long time, and they are great for those who don't like a thicker glove that can become more of an annoyance in the hand.
Players who feel as though the glove blocks them from having the connection that they need with the golf club will have a hard time using anything but leather gloves.
The leather gloves are considered to be more of a player's style glove that helps you feel almost as if you don't have a glove on.
Of course, this is not a perfect solution for all players.
For some golfers, the fact that the leather is sometimes so thin on the glove means that they will rip through it quite a bit more easily.
In addition, the leather gloves are typically almost double the price of a synthetic glove.
This can add up to quite a bit of money that must be spent on gloves because you can go through them rather quickly.
If a glove costs $20 and only lasts you a few rounds, it won't be long before this starts cutting into your golf budget quite a bit.
Instead, try to find a balance between a glove that feels good and one that performs the way you need it to.
2. Synthetic Gloves (Pros And Cons)
The synthetic gloves are made out of a synthetic material that tends to work a bit better for the long term than the leather options.
Although leather can be durable when properly taken care of, in the end, synthetic gloves tend to be more challenging.
In addition, the synthetic gloves are also going to be less expensive.
Most beginners start with a glove like this because it is thick and will keep your hand from getting a blister or suffering any kind of effect from wearing the glove.
However, the gloves are not going to give you the best connection in your fingers.
You will feel as though there is not as much feel when you have a synthetic glove on, and this can be a difficult thing to become accustomed to.
For great players who want a very precise feel in their hands when playing golf, the synthetic glove may not be the best solution.
Hopefully, you can see that although both of these types of gloves have some excellent performance, you will need to learn which is the best fit for you.
Over time, as you get older, you may switch the style you like and go for a more arthritis friendly synthetic thicker glove.
There are options for all types of players at any stage in their player development.
How To Choose The Best Golf Gloves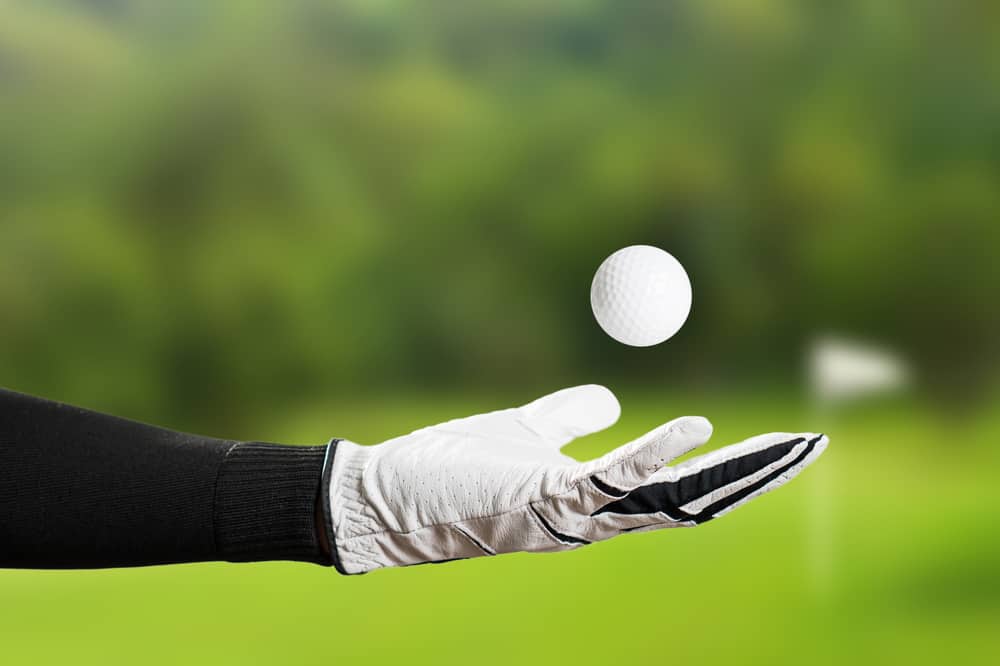 One of the exciting things about golf gloves is that there are limited options on the market.
Every time you shop for new golf clubs or golf shoes, it feels as though you have hundreds of different choices.
However, with golf gloves, the choices are somewhat limited.
Although there may be 10 or 15 different golf club companies out there, these are really the best in the ones that you will have to narrow down.
FootJoy is one of the most well-known golf shoe brands on the market.
Luckily, FootJoy makes golf gloves that are made from synthetic material and leather material.
Titleist is another golf company that produces a lot of glove options for players.
The great thing about the Titleist gloves is that they are well known for their long-term quality.
However, they are also fairly expensive.
Even though there are not a lot of golf gloves to choose from, it does make sense to consider a few important things before making your final glove purchase.
Let's take a look at how to choose the best golf gloves.
1. Sizing
More important than the material or the brand is the sizing of the golf glove you choose.
A golf glove must fit precisely in your hand; otherwise, it will impact your grip and what you are able to do with a golf club.
A golf glove that is too loose is a big problem.
Fabric or material on the golf club will bunch up and cause some issues with your grip and the ability to feel the golf club.
The best way to avoid this is to find a glove that fits very exactly to your hand.
Something that is slightly small on you is better than a golf glove that is too big for you.
Of course, if you choose a glove that is too small, your hand could potentially rip the glove at the seams.
When choosing the size of your gloves, try to think about the grip size on your clubs.
If you have a midsize or oversized grip on your golf clubs, chances are you will need an extra-large glove.
In addition, golf gloves come with a cadet size offering.
The cadet size gloves are going to fit slightly shorter in the fingers.
Any great player will tell you if you have a glove that is hanging off of your fingers when trying to grip the club, it will get in the way.
Try on a few different sizes.
If something feels slightly tight but still fits, it is probably the right choice for your hand.
Remember your glove size in the brand that you choose.
Some companies will have a slight difference in size from other companies.
For instance, if you wear a medium in an Under Armour glove, you may find that you are a medium cadet in a FootJoy glove.
Take the time to find the right size fit for your golf glove, and you will be rewarded with an unbelievable connection between you and the golf club.
2. Material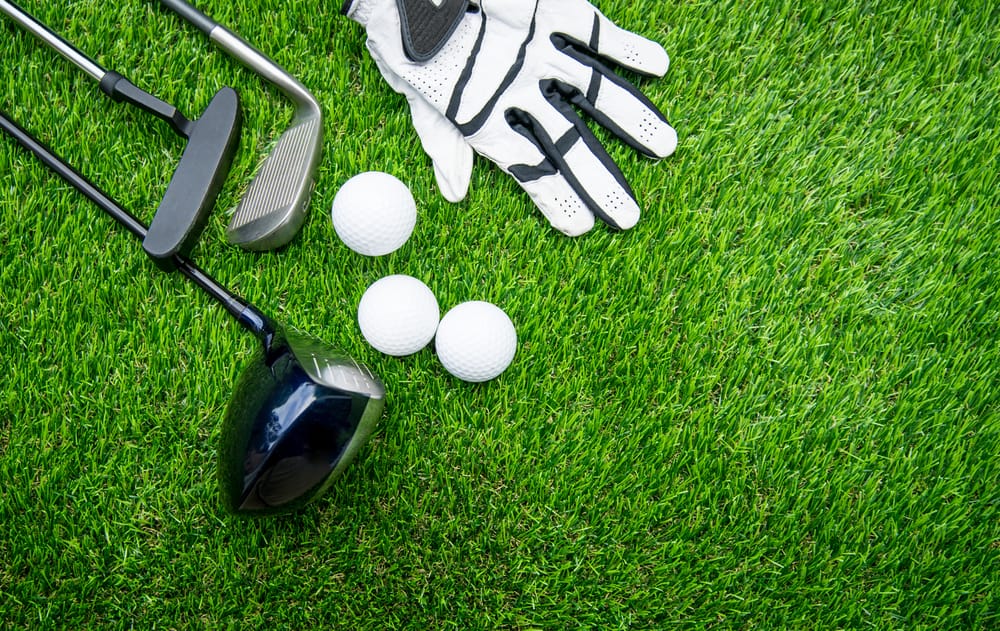 As we have mentioned, the material that golf gloves are made of include both synthetic and leather materials.
Some gloves on the market use a hybrid material, and they give you the benefits of both the synthetic and the leather material.
It is hard to say that one of these materials is better than another.
Most importantly, you will need to figure out which type of glove works best for your game.
Some players should be using the leather glove and others will benefit greatly from the synthetic glove.
Keep in mind that the care for each of the two different types of golf gloves is going to be different as well.
Some flyers have no trouble washing their synthetic gloves and getting them back to almost the original condition.
However, the leather gloves are not going to be relatively as easy to maintain.
Once a leather glove starts to go, it is typically done, and it is time to replace it.
Overall, you should always let your golf glove dry out between holes and after around.
When you put a wet glove back in your bag and crumple it up, the next time you come out to use it, it might not be usable.
As frustrating as it is to purchase new golf gloves, if you take care of them, they can last for quite some time
3. Brand
When you look at the golf business as a whole, the number of brands available for golf gloves is quite a bit less than the number of brands available for golf clubs or golf accessories.
If you find a brand of golf gloves that you like, try to stick with it.
You can often get discounts for buying gloves in a six-pack as opposed to a single pack.
As we mentioned, some of the sizing will change from one brand to another.
In addition, the materials can feel different from one brand to another even if they claim to have mostly the same components.
Therefore, if you can find a brand that works for your game and feel comfortable with the materials and the glove's fit, consider sticking with this one kind.
For a player who is new to the game, we recommend starting with a FootJoy golf glove.
The FootJoy golf gloves are known in the industry as being some of the best on the market.
In addition, these golf gloves are affordable, and they come in a variety of sizes that will work for almost any player.
Don't start your golf career without a glove.
You will probably end up sorry because of the blisters and calluses you will get on your hands.
Start with a basic and affordable golf glove and then tailor your needs from there based on the type of player you become.
4. Conditions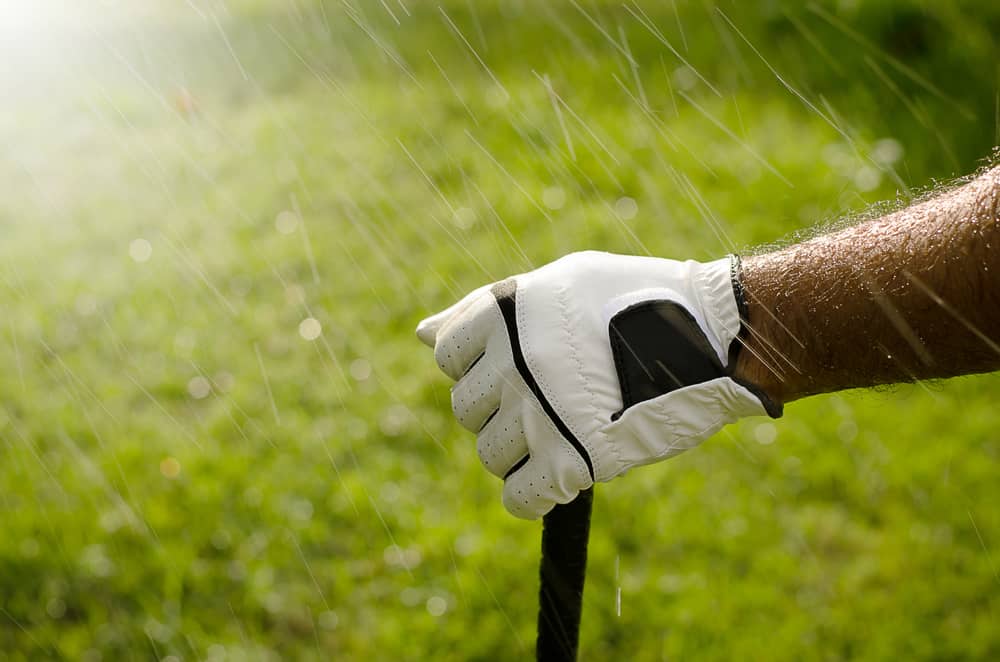 When choosing a golf club, you also need to be aware of the conditions that you are typically playing in.
Standard golf gloves are used for regular days out on the golf course with mild temperatures and no rain or snow.
However, most golf companies are going to make several different gloves that will work for a variety of conditions.
For instance, you can purchase rain gloves for really wet days on the course or winter gloves for days when the temperature is below normal.
Aside from just winter gloves and rain gloves, there are gloves built for arthritis and even some that are specifically designed for sweaty hands.
Pay attention to exactly what your golf glove is designed for so that you can find a fit that works well for your game.
Conclusion
Hopefully, you now feel as though you are ready to hit the course with a new golf glove.
The gloves that are available on the market are better than they ever have been from a performance standpoint.
Don't let the material of the golf glove be the only reason you choose it.
There are plenty of great golf gloves out there that are not made of leather, yet they do a great job of helping players improve their game and their connection to the golf club.
It takes time to get really good at the game of golf and know the equipment and accessories that help you the most.
Find the best golf glove for you, and then stick with it.