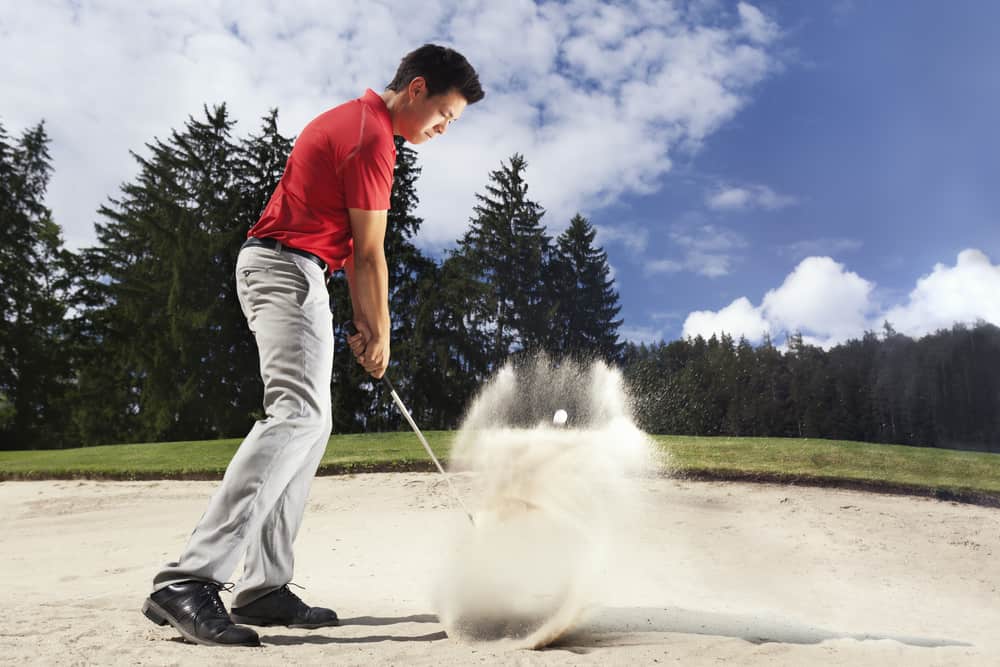 For many years, golf pants were always very wide-legged pants.
The pants would help players to ensure that they had the proper classic look for a day out on the course.
The dress code for golf has always been a very traditional one where pants have to be of a particular style.
However, as golfers started to work out and work on their bodies, the types of pants that they were wearing had to change.
Golfers started wearing skinny fit golf pants to ensure that they had better movement and flexibility in their swings.
In addition, the golfers could ensure that they felt better about the way they looked with the skinny fit pants on.
If you are new to the world of skinny fit pants and not sure which ones would be best for you, we have all the answers you need.
Here are five of the best skinny fit golf pants on the market for you to try.

Skinny Fit Golf Pants (5 To Try)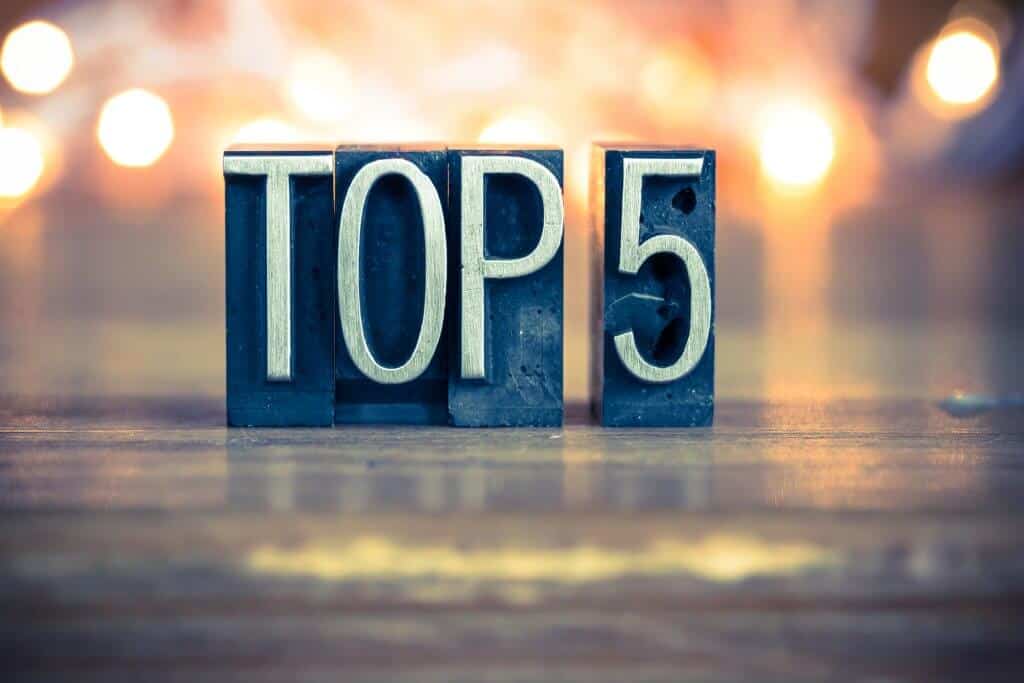 1. IZOD GOLF SWINGFLEX SLIM FIT FLAT FRONT PANT
Key Features
6% spandex material for stretch
Machine washable
Available in many colors
The Izod Golf SwingFlex Slim Fit golf pants are some of the best skinny fit golf pants on the market.
Izod is not new to creating golf pants as they have been one of the leaders in the industry for many years.
Not only does Izod make golf pants, but they also make shirts and even some sweaters and outerwear pieces.
These are a slim fit option with a moderate rise on the waist.
The pant continues to get slimmer near the ankle and the bottom part of the leg.
If your legs are in great shape and you want to show them off, the skinny fit golf pants will certainly help to do so.
In addition, these pants come equipped with moisture wicking technology.
This means that you can play golf on even the hottest days, and the moisture will be pulled away from your body.
You can stay dry and comfortable even while playing in the extreme heat.
Some golfers playing in events have no choice but to wear pants, and the Izod pants make a great choice all year long.
We also love the fact that the Izod SwingFlex comes equipped with a UPF 40 sun exposure control.
The sun protection of these pants will ensure that you don't get burned when you are spending five or more hours out on the golf course.
Lastly, the IZOD SwingFlex comes with a four-way stretch fabric.
With the stretch fabric, none of your golf swing movements are going to be restricted, you can take a full swing and get full rotation, and the pants will be along for the ride.
This could potentially be the most important part of the pants as any restrictions in movement are going to significantly impact your game.
Pros
Machine washable
Slim fit design
UPF 40 Sun Control
Cons
Only available in one length make sure to order proper fit
2. Haggar Men's Cool 18 Pro Slim Fit Flat Front Superflex Waistband Pant
Key Features
Expandable waistband
4 Way stretch
It comes in many sizes and colors
Haggar is another brand that really stands out when it comes to golf clothes and their technology.
If you are particular about the fabrics you wear on the course, then you probably have some Haggar apparel in your wardrobe already.
These Haggar Cool Pro 18 Slim Fit pants are perfect for golfers who like the slimmer pant style while enjoying a round of golf.
Even though these pants may look as though they have a tighter feel, they are actually extremely comfortable.
You will be able to make a full swing motion, and the pants are not going to restrict you in any way.
It's important for golfers to remember that looking good on the golf course is only part of the battle.
Once you look good, you will also have to feel good and be able to perform.
Inside the Haggar Men's Cool 18 Pro Slim, you will find that there is a hidden expandable waistband.
If you gain a few pounds and need to open the waistband up a bit, this is a pair of pants that will be perfect for you.
Some golfers who gain a few pounds have to end up changing into new pants entirely, but with Haggar, that won't be an issue.
We love the fact that these pants can be ordered in a variety of sizes and colors.
You won't need to worry about finding a color or size and then having it hemmed to fit your needs because it will come directly from Haggar like that.
Essentially, the Haggar Men's Cool 18 Pro Slim has everything a player needs to succeed out on the golf course, look good, and feel comfortable at the same time.
Finding all of this for a reasonable price is not easy, and we know that you will find Haggar golf pants to be one of your best choices.
Pros
Very easy to wash and take care of
Expandable waistband allows for extra movement
Comfortable four-way stretch fabric
Cons
Not the best option for the very hot days on the course
3. Amazon Essentials Men's Slim-fit Stretch Golf Pant
Key Features
Fitted design
Pockets
It sits slightly below the waist
Amazon Essentials clothing has become more and more popular through the years.
As the company has expanded, so has their technology for golfers and all athletes.
These types of pants used to be the cheap ones on the market that would make sense to wear if you were looking for a good deal and needed to ensure that your pricing was lower.
However, now that times have changed and Amazon has incorporated more technology into their clothing, the Amazon Essentials clothing options have become a better value.
These Slim Fit golf pants are made with 2% spandex to help ensure that you get just a little bit of stretch as well.
The presence of this stretch will help to ensure that you have some more flexibility and mobility in your golf swing.
In addition, there is a wrinkle-free blend of fabric that comes with the Slim Fit pant.
Therefore, when you machine wash these, they are going to be much easier to get ready to wear on the course.
In addition, when you are out on the course, you are not going to have to worry about the pants becoming wrinkled and scraggly looking while you play.
It's never a great feeling to walk into the clubhouse after a round of golf and have your pants and shirt be a complete wrinkled mess.
By the time you get these pants to the 18th hole, you will look just as good as you did on the first hole of play.
Another great thing about the Amazon slim fit is that it will sit below the waist.
The slightly below the waist feel is a more modern, younger fit, and many golfers find that it works best in the skinny fit style.
With the incorporated moisture wicking fabric, you can wear the Amazon essentials brand pants the entire year.
If you have a tournament in the summer that requires you to wear pants, these will be comfortable enough and look good.
You will also get to choose from a variety of colors when looking at the Amazon Essentials Slim Fit pants.
Essentially, if you end up liking one of these pairs of pants, you will be able to fill your wardrobe with these solid colors and then coordinate with your favorite high-quality golf shirts.
There is no question this is a smart pair of pants to purchase at a very fair price.
Pros
Comfortable yet classic looking
Sits below the waist
Available in several colors
Cons
Even though it has moisture wicking, it is not the lightest material
4. Under Armour Men's Showdown Tapered Golf Pants
Key Features
Tapered leg
Machine washable
Lightweight fabric
The Under Armour Showdown Tapered Golf Pants are some of the best skinny fit pants on the market.
The Under Armour brand has made a big push in the golf industry, and they seem to offer more and more options each year.
This is an excellent thing for golfers who are into the performance-type material while they play the game.
For so many years, golfers played with cotton fabrics thinking it was their only choice while out on the course.
Today, we know that performance fabrics can often be a much better option for players to consider.
The Under Armour golf pants are made with a light and stretchy woven fabric that is designed to be comfortable and easy to wear.
The material is moisture wicking, so even if you start to work up a sweat on the golf course, you likely won't stay uncomfortable for long.
In addition, these pants have a stretch waistband that is engineered to help ensure that you have the mobility you need in your swing.
Another factor that golfers need to consider when choosing a pair of pants is the pockets.
It's important to have room in your pocket for a golf ball, tees, even a scorecard at times.
If you can't keep track of your things while on the golf course, it can be really frustrating.
There is no question that a perfect pair of golf pants also have considered pocket technology, and Under Armour has done just that.
You will notice the pricing for Under Armour clothing is a bit higher than some other brands, but you will get longevity out of these clothes.
Pros
Pants dry very quickly
Tapered leg
Machine washable
Cons
Priced higher than other golf pants
5. PGA TOUR Men's Flat Front Active Waistband Golf Pant
Key Features
Moisture wicking
Sun Protection
2% spandex
The PGA Tour Men's Flat Front Active Waistband Golf Pant is our last skinny fit golf pant.
These pants are made with a little bit of spandex so that you will have plenty of movement while you are swinging.
The PGA Tour brand of golf clothes has been around for many years, and they are known for making high quality products that are built to last.
If you enjoy spending long periods of time on the golf courses, this is a brand to highly consider.
One of the best things about the PGA Tour Flat Front pants is the Sunflux 15 sun protection.
So many people who play golf don't think enough about protecting their legs from the sun while they are playing.
If you put on pants, you are not automatically protected from the sun.
It takes some extra performance in the fabric of your pants to make sure that you are properly guarded from the sun.
We love the professional look of the PGA Tour Men's golf pants because, even if you aren't the best golfer, you will look like you know what you are doing with these pants on.
Between the active waistband, the machine washable technology, and the sun protection, this pair of golf pants is a very smart purchase.
Pros
Comfortable fitting yet slim fit technology
Has 2% spandex for a bit of stretch and mobility
15 SPF protection built into the pants
Cons
Some other pants are slimmer around the ankle
Pants don't breathe as well as some other options on the market