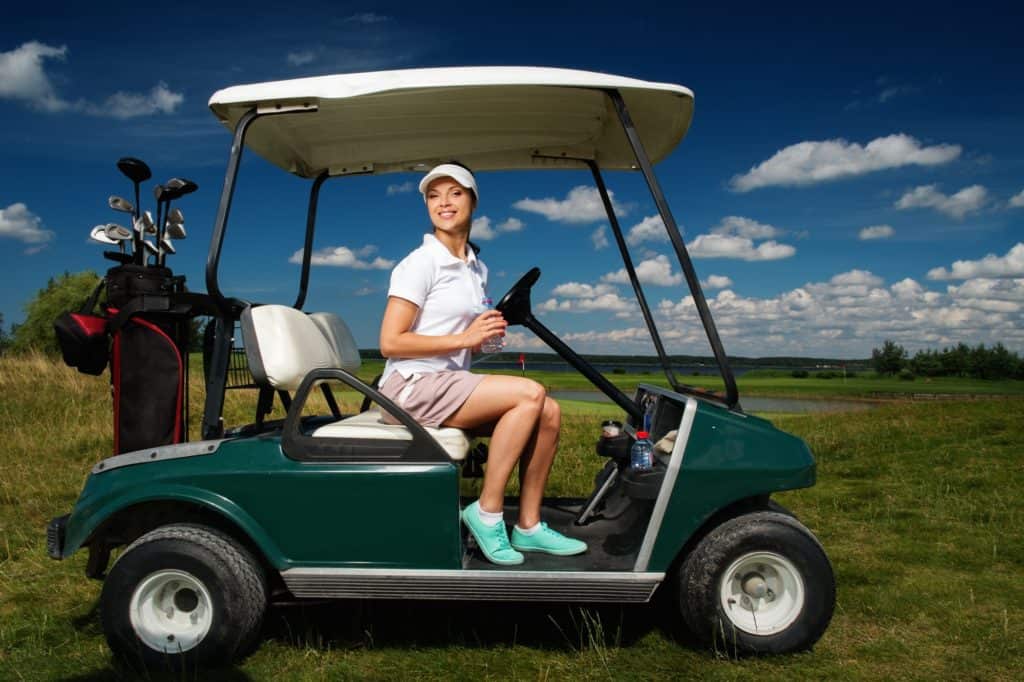 Golf carts and golf equipment are pricey as an investment and may end up costing you thousands of dollars or more during your life.
Therefore, it is important to do what you can to keep these items protected from damage and failure.
Thankfully, golf cart insurance is available, and understanding how much it costs will help ensure that you don't spend too much on a policy unsuited to your needs.

How Much is Golf Cart Insurance?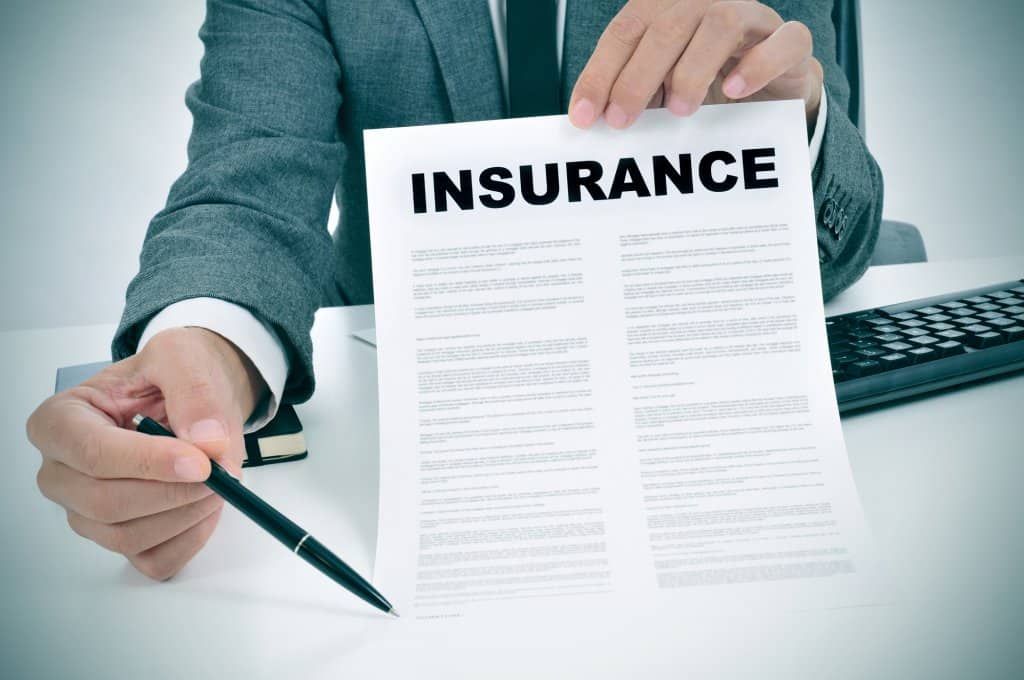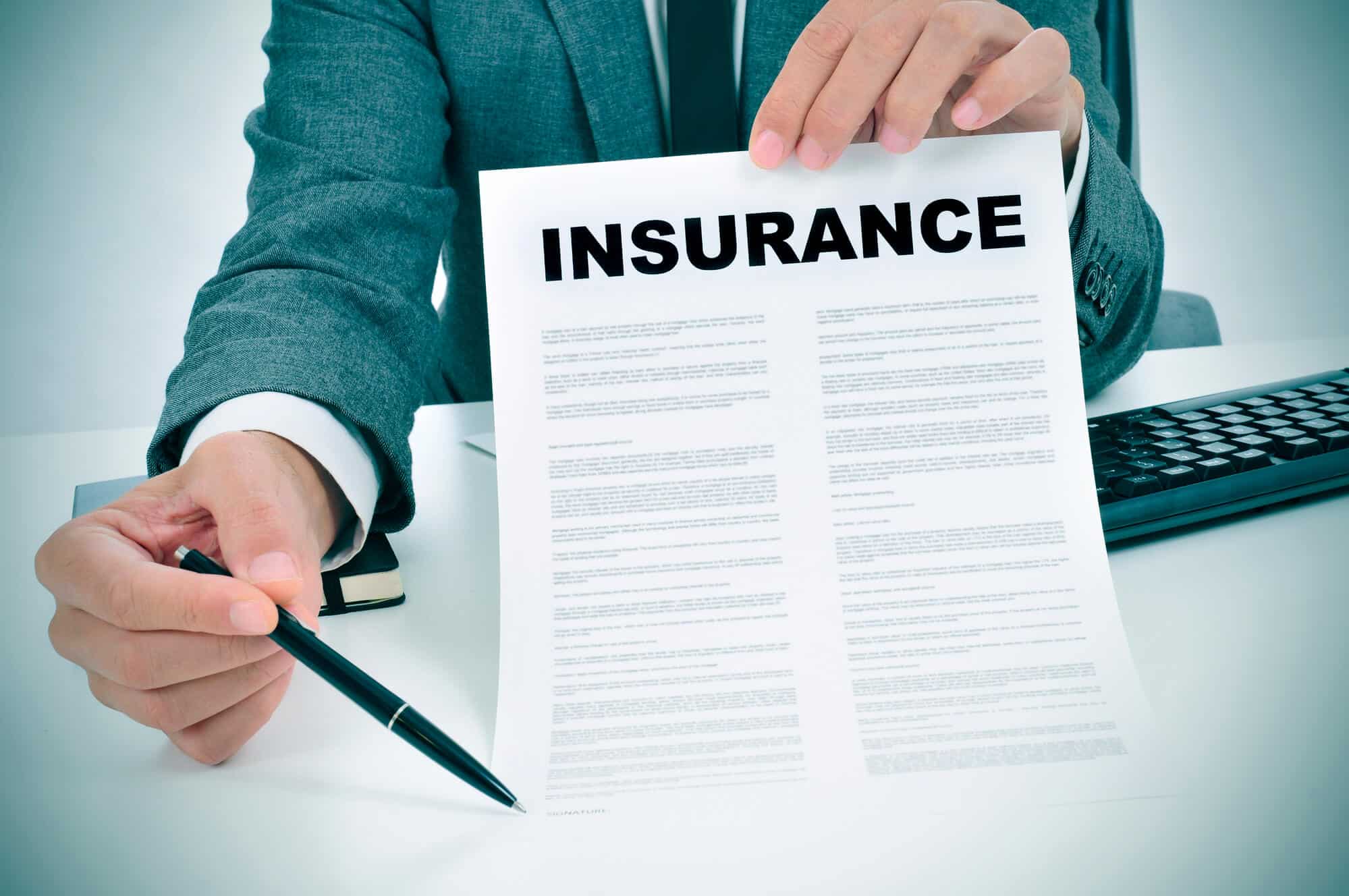 The most recent estimates on golf cart insurance include policy coverage as little as $50 per year when adding a golf cart endorsement to homeowner's insurance.
However, you can also pay $12 per month for a standalone golf cart policy, when the cart is used to drive on a golf course or in a retirement community.
Others who upgrade their cart may spend as much as $400–1,000 per year for a speed-modified golf cart used as a low- or medium-speed vehicle on roads designed for a cart.
Why does a homeowner's policy cover your golf cart when it is used as manufactured, i.e., as an unmodified cart that can only reach speeds below 20 miles per hour?
There are a few reasons for this type of policy situation.
First of all, a golf cart used in this way is NOT considered a true vehicle but as a home-based item, one you use in specific circumstances, mostly at home, and not on public roads.
Think of vehicles like a tractor, a lawnmower, or a four-wheeler to understand why this type of policy choice is so common.
Though it is possible to ride tractors, lawnmowers, and four-wheelers on public roads, they are not designed for that purpose, and it is illegal.
Instead, they are created to be used at home, on private land, and in limited ways that do not include public transportation.
In this situation, you can save yourself a lot of money by just expanding your homeowner's insurance policy to cover your cart.
This option is best if you just use your cart at home or on your property, such as taking it to a deer blind, riding on hills, or just moving across large areas quickly.
Just how much money can you save yourself if you go with this option instead of a monthly one?
Saving Money on Your Policy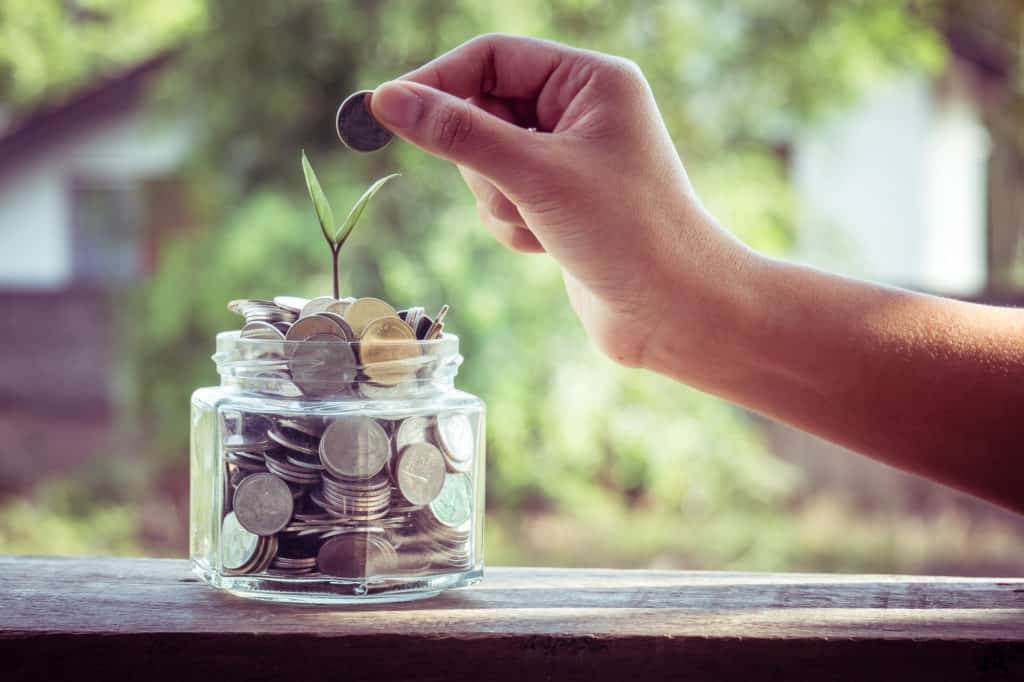 Let's break down the average costs quoted above to get an idea.
Paying $12 per month for your golf cart will cost you $144 per year, as compared to $50 when tweaking your homeowner's policy.
That is a savings of almost $100 per year.
Why would anybody buy an individual golf cart policy when they can get homeowner's coverage instead?
There are a few reasons they might.
First of all, a homeowner's policy for a cart may not cover or pay out as much for your cart as you might find with the individual option.
That's because it is limited in scope by comparison and covers mostly things that happen to the cart.
Liability coverage may NOT be a part of this homeowner's policy for your cart, though some options are often available at a higher price (up to $100 per year).
By contrast, individual golf cart policies have more options you can utilize to ensure you get better coverage on your cart.
We'll examine a few of these options in more depth later, but they include things like medical care, liability coverage, and property damage coverage.
An individual policy may also cover more elements of your cart, such as various types of electrical aspects that may fail.
Individual policies are best for those who use their cart quite frequently.
Somebody who parks their cart for months at a time—even most of the year—can do just fine with a homeowner's policy.
They likely will be paying far too much if they go for an individual one because their cart is likely to last a long time if they keep it maintained and won't cover maintenance-based problems, such as a failure to change the battery properly.
However, those who drive their cart regularly, such as those in a warm-weather retirement facility or in a town that allows cart transportation on certain streets, definitely need individual policies.
Without them, they would be putting themselves at risk of liability concerns and other types of dangers, such as cart failure at a very inopportune time.
Though the cost may seem high, it is very affordable for those who get it and who use their cart very often.
Paying for Low-Speed Vehicle Insurance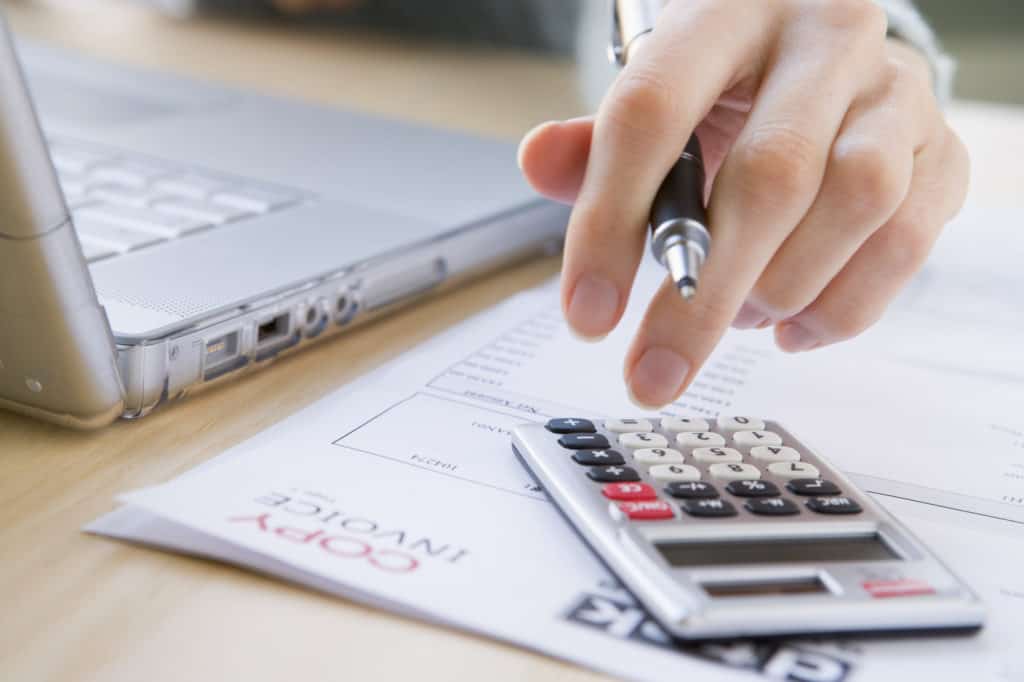 People who upgrade their golf cart to a low-speed vehicle have to put in a lot of work to make them drivable.
These upgrades to your cart will make it suitable for different types of driving situations.
Without them, you cannot drive legally on the road.
These upgrades are numerous and include adding better brakes, a more powerful engine, headlights, taillights, seatbelts, and other items to your golf cart to make it a low-speed vehicle.
If you do take this step, though, it is now considered more of a motor vehicle.
You will not only have to buy a more expensive insurance policy but will have to get a license and even registration for the cart.
As mentioned before, your policy may cost as much as $1,000 per year, though cheaper policies are often available.
Why will your insurance jump to such a high level when you are making your cart safer?
Part of this change is due to federal laws and guidelines.
By law, any vehicle that can be used on roads, such as a low-speed vehicle, needs a certain level of insurance.
The amount is usually set by the state in which the driver lives.
The insurance MUST be motor vehicle and NOT golf cart because your upgraded cart is no longer considered a golf cart but a true vehicle instead.
As a result, it is subject to the same types of rules and regulations that control normal auto coverage.
While the policies may not be as expensive as normal car insurance, they are high enough to make the policy feel pricier than it should be.
There are many factors which can influence how much your coverage costs, too, such as your driving record and your age when you insure the cart.
You may also tweak your coverage based on what types of options you want, increase your deductible, and take other steps that make your policy less expensive.
Whatever option you choose, make sure you work with your agent to get the best results, as you may otherwise end up paying too much for a policy you don't want.
Types of Coverage You May Get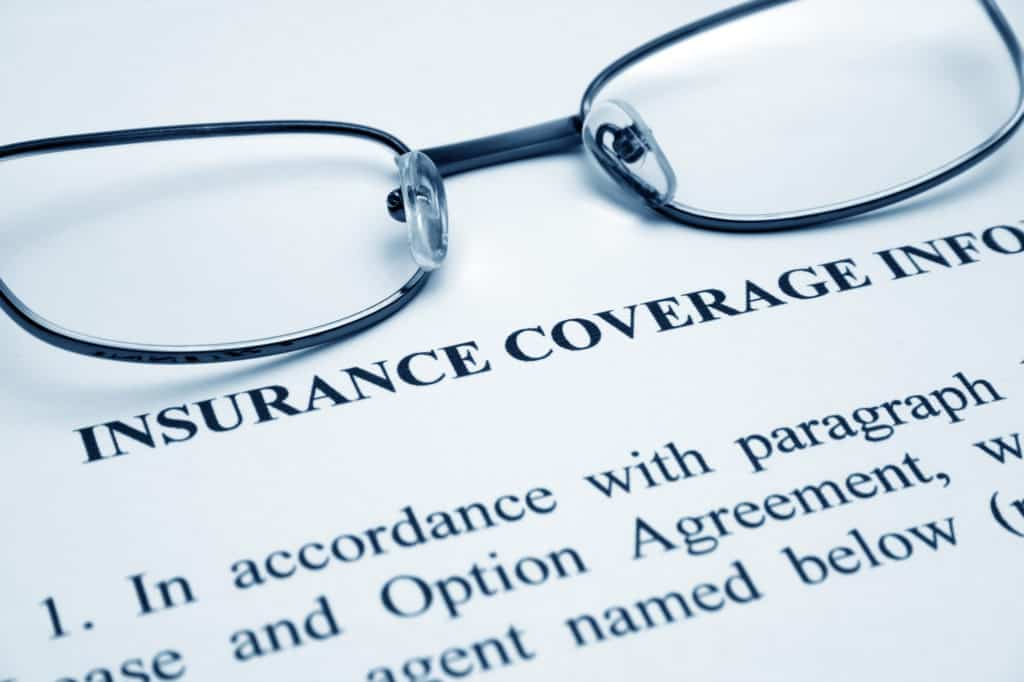 There are many types of insurance policies you may want to get for your golf cart.
These coverage options are designed to ensure that your cart and your finances are protected, keeping you from any of the common issues that plague a cart.
Let's take a look at the few most common types you can get to ensure you choose a policy that meets your needs as much as possible.
1. Collision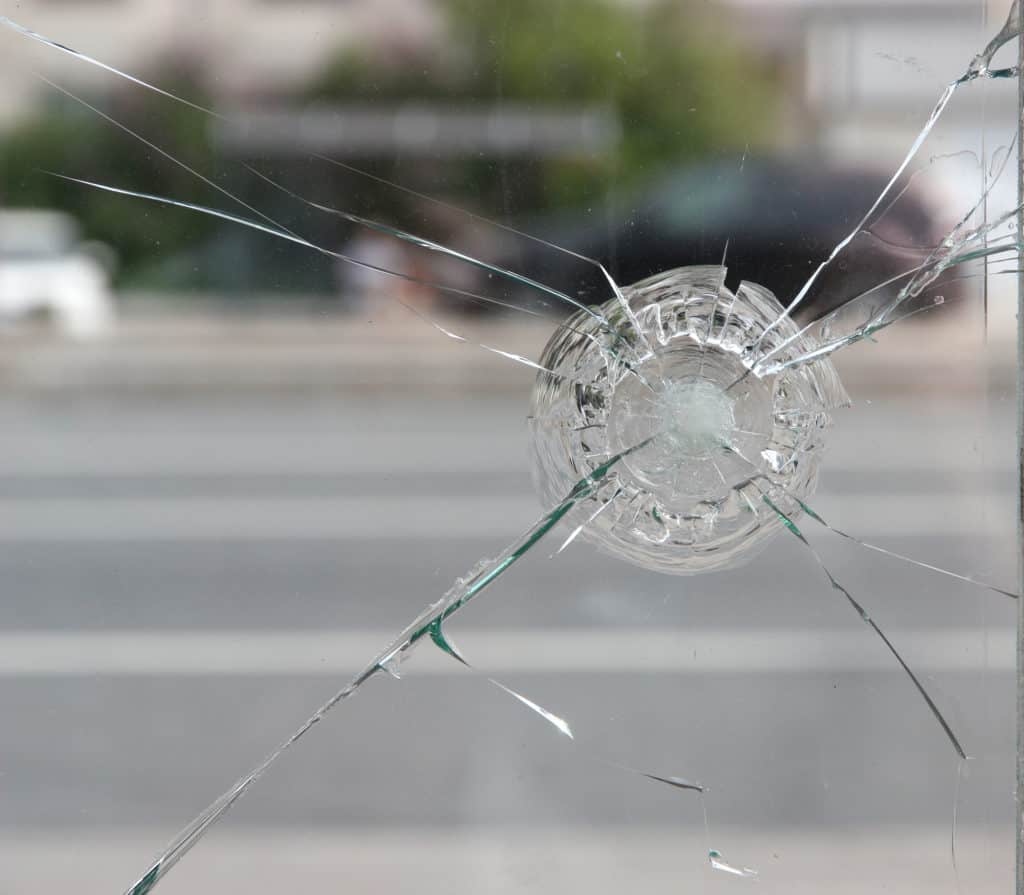 If you use your cart rarely or on your own property, you likely do not need any collision coverage.
However, we do suggest that you get it if you do ride your cart on roads or plan on upgrading it to a low-speed vehicle.
It will help to pay for repairs to your cart and any other vehicle that may have been involved in the collision, keeping your cart safe from danger.
2. Liability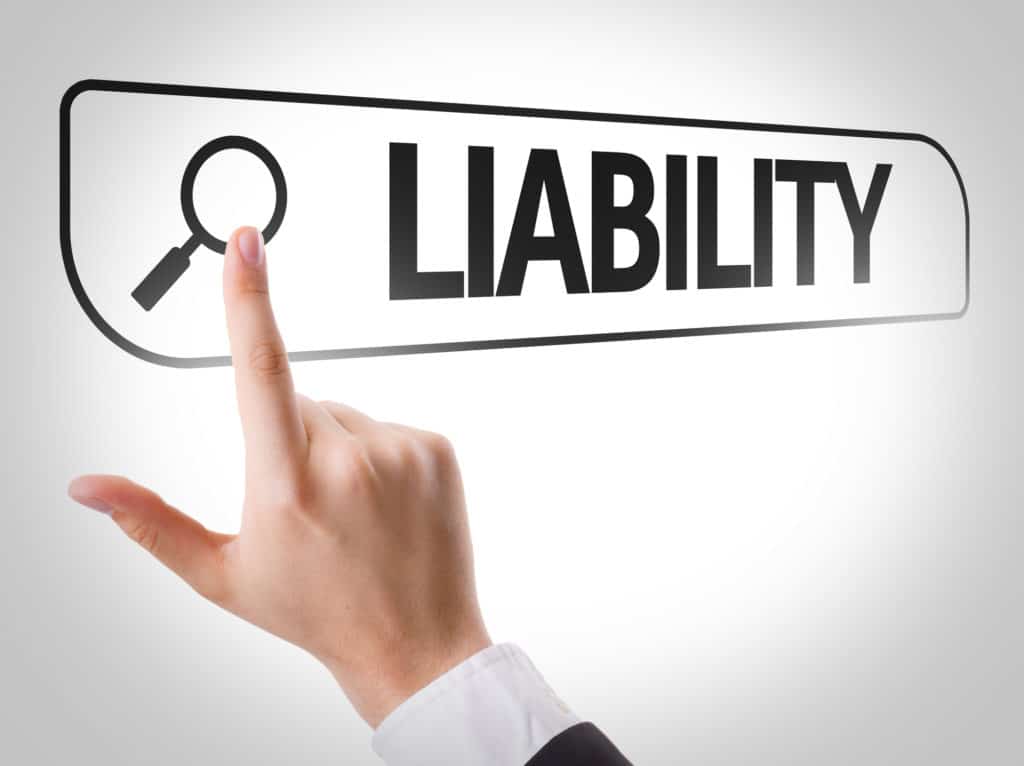 If you injure somebody while riding your cart—such as hitting them with the cart when they are not in a vehicle—liability coverage will help out.
This protection helps you pay medical bills and other types of financial burdens that may occur after an accident.
Make sure to keep this type of policy updated to keep yourself and others safe when you are on the road.
3. Cart Damage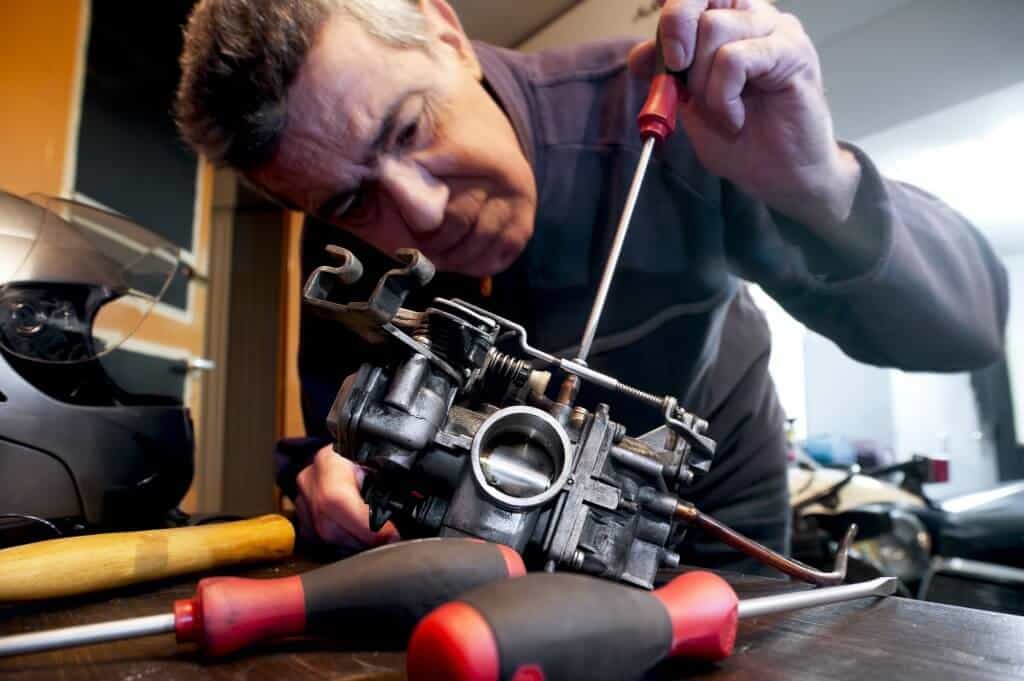 There may be a time when your golf cart fails for no reason you caused, such as a manufacturing defect.
In this situation, you need a policy that covers this type of cart damage.
Any damage you caused that wasn't in an accident, such as repairing your cart improperly or not doing proper maintenance, is considered preventable and is therefore not covered by this policy.
4. Commercial Policy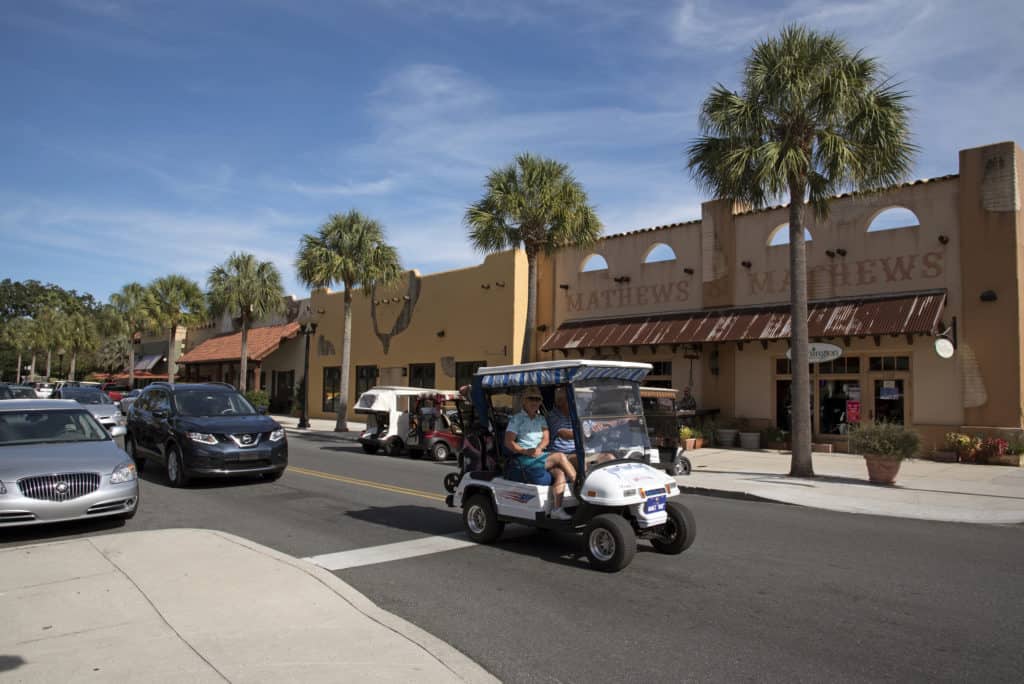 If you plan on changing your cart to make it a transportation or delivery vehicle, you need to consider commercial policy options.
These may or may not be available in your state, but some offer them if they have large retirement of golf cart communities.
Typically, commercial policies are very limited in most states but may be available if you search out the best options for your riding needs.
5. Medical Care Options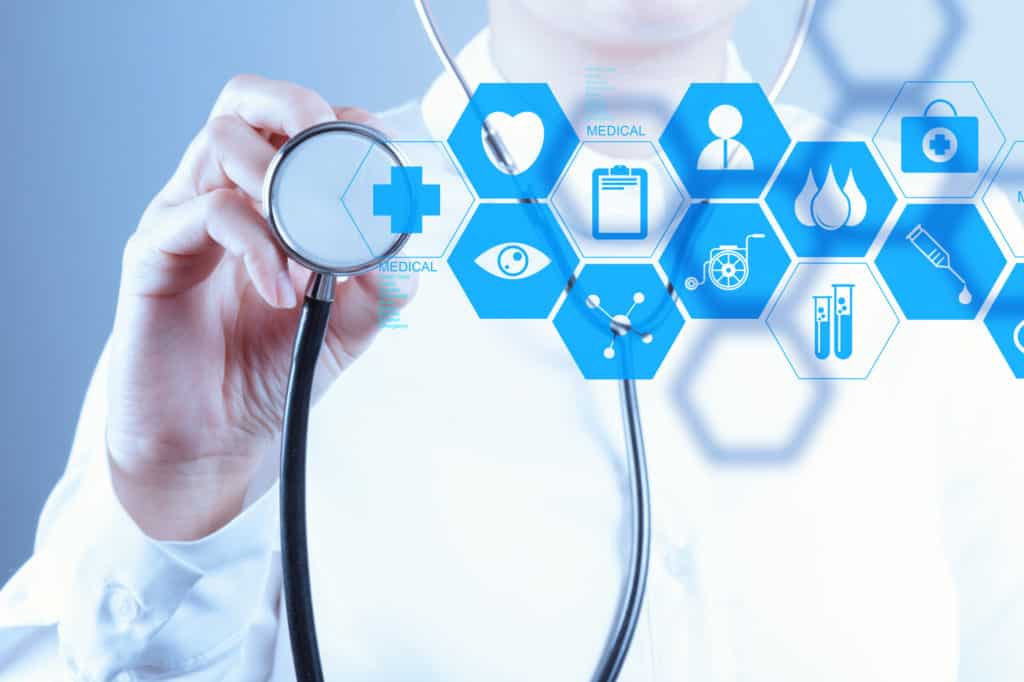 Liability and collision policies will pay for treating injuries to others in an accident but not your care.
However, medical care benefits will cover if you get hurt when driving a golf cart.
This benefit makes this a good choice if you drive your cart often and want to avoid healthcare costs.
6. Golf Cart Endorsement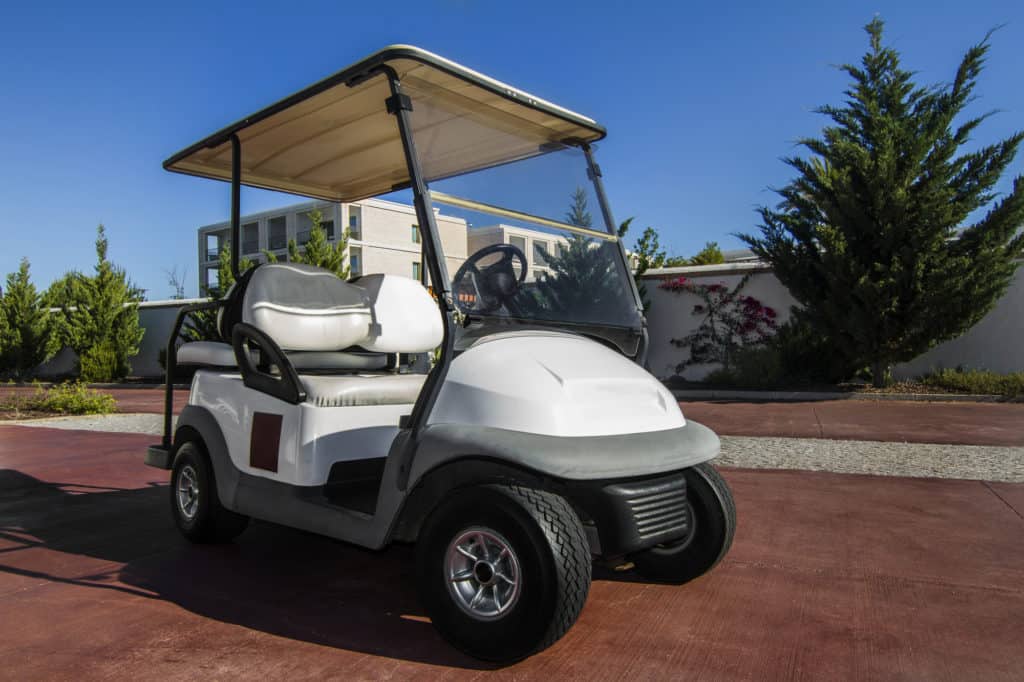 This type of policy is considered a comprehensive type of golf policy because it can cover many elements of your cart.
For example, it can protect you from liability and physical damage to the cart.
However, it can also help against theft, vandalism, and even repairs against mechanical failure that you did not cause.
You need to be careful when you get this type of policy, though, because it may become void.
Just what may cause the policy provider to void this type of insurance agreement?
Typically, they frown upon actions that put your cart in danger or which are unnecessary to its operation.
They also do not like if somebody else is improperly driving the cart.
These situations can be tricky to understand because they may seem natural or normal to some people.
For example, using your cart for business purposes, such as delivery or for a personal transportation vehicle for others, voids your policy because it is not a commercial option.
You can also void your policy if you drive your cart in a race, though race policies may be available in some areas.
Voided policies also occur if you rent the cart to another person, drive it outside of a recognized driving area, or let somebody else drive it who does not have a license without adult supervision.
Note: if you are in the cart with a child, some states may not void your cart policy.