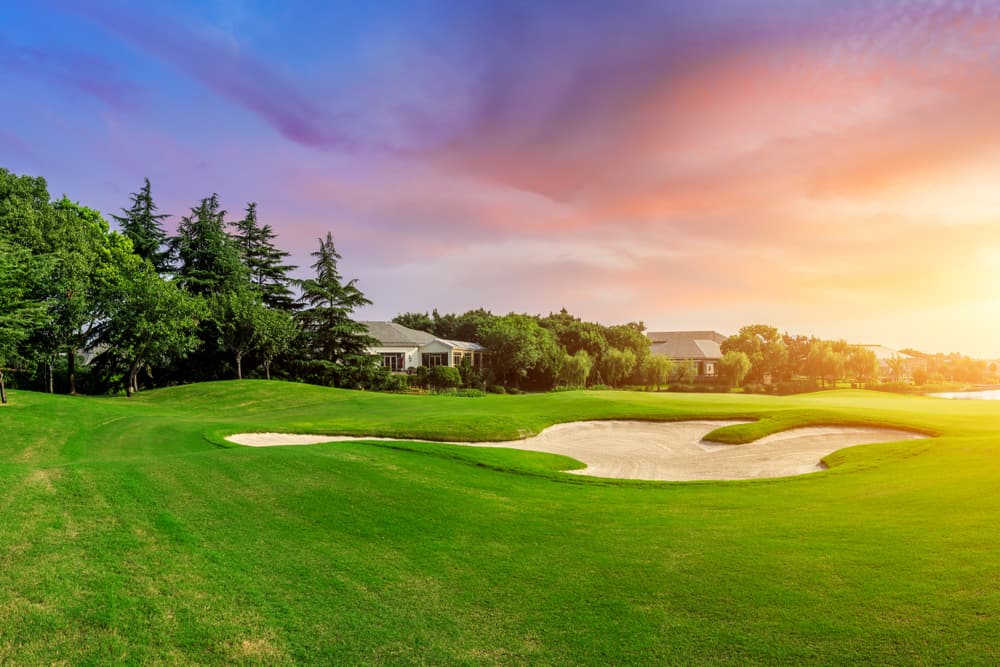 If you love golf enough to head to the golf course every day, you may wonder if it would make sense to purchase a golf course.
As great as this idea sounds, there is a lot that goes into owning a golf course, and it is something that golfers need to consider before they decide to invest.
If you like playing golf, the interesting thing is that you probably won't play a lot of golf when you invest in a golf course.
There is always something to do at a golf course, and there are many ways that courses can make money, but sometimes it is just not enough.
If you have wondered about how much golf course owners make and whether or not this is a business that could benefit you, here are a few of the most important facts to consider.

How Much Do Golf Course Owners Make?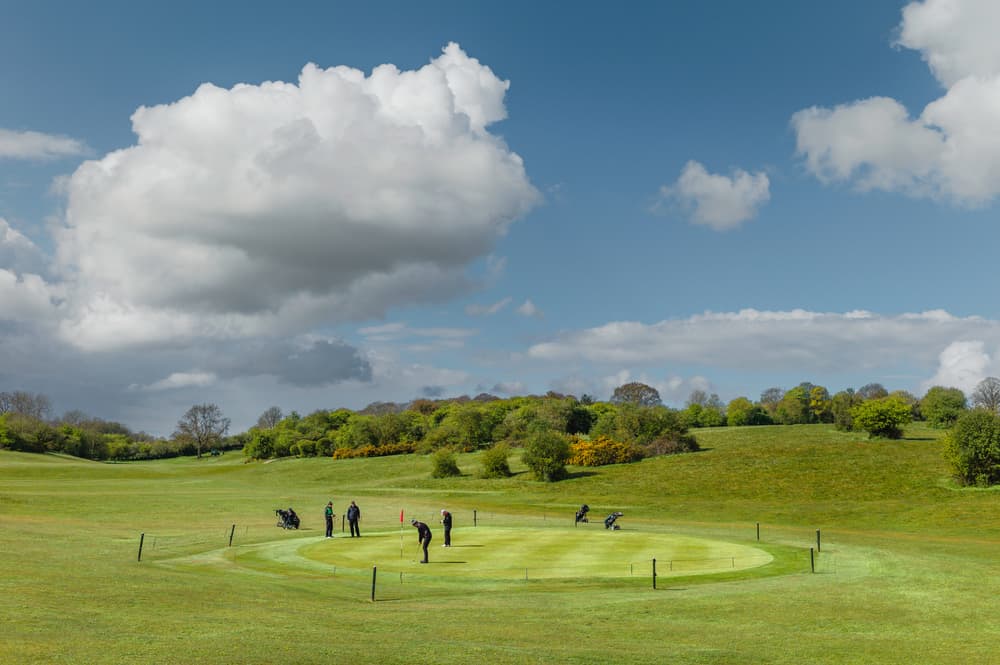 Golf Course Owners make between $30,000 to several hundred thousand dollars per year.
However, golf course owners sometimes will lose money if the course has a bad year.
Overall, the golf course industry is very volatile, and there is no guarantee that money will be made.
Golf course owners can try to make sure they are profitable, but it won't always result in money.
When the weather doesn't cooperate or there is an economic impact, golf course owners will not make nearly as much money.
To invest in a golf course, you must love the industry and be willing to work quite often to ensure that the golf course is profitable and runs well.
Golf course owners who are absentee owners can have a much harder time being profitable.
One of the most important things to know before getting into this business is exactly how golf course owners make money.
How Do Golf Courses Make Money?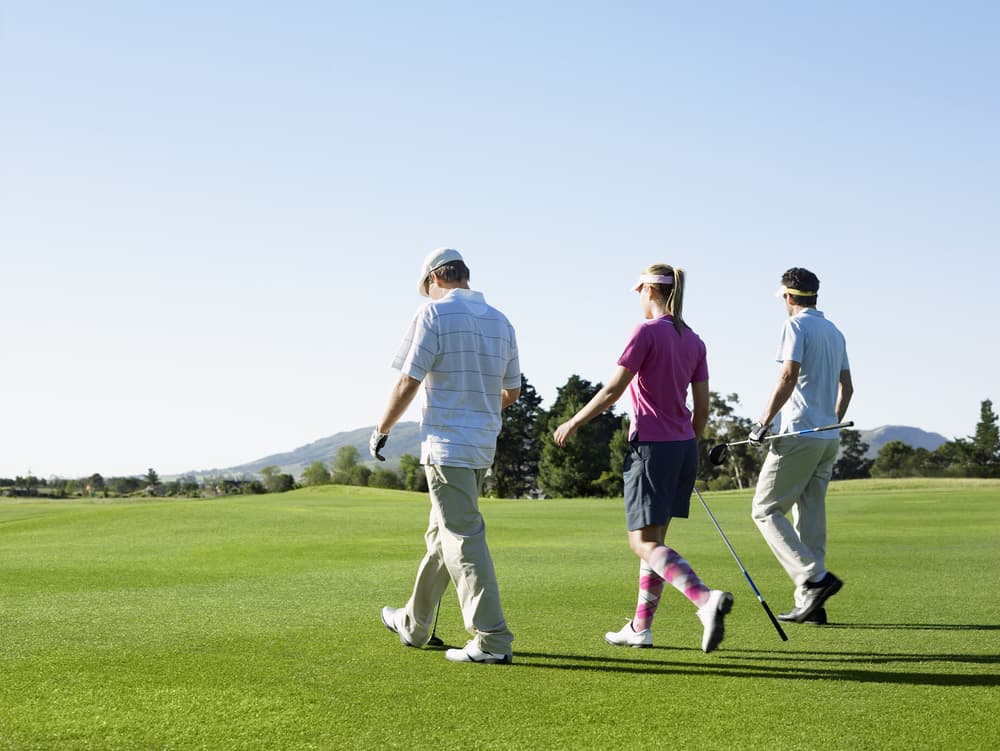 If you are not involved in the golf course industry, you may not understand exactly how golf course owners make money.
However, after a quick investigation, there are a few key areas where a golf course must remain profitable in order to make the money they are hoping to make.
Everyone thinks that golf is a very expensive sport.
Are there reasons behind this?
Does the money make it back to the owners of the golf course?
1. Greens Fees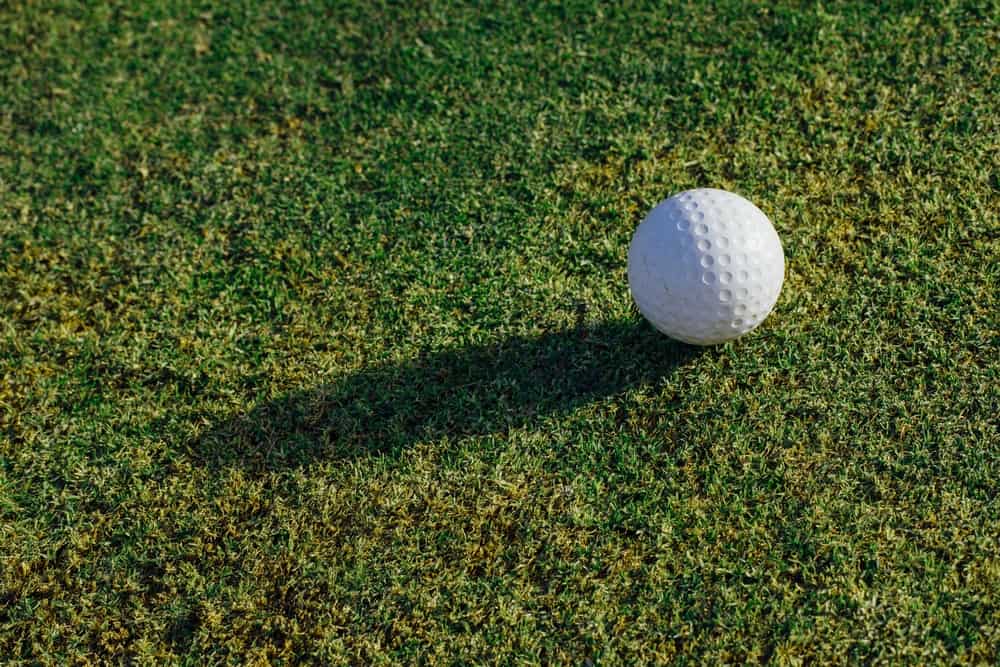 Greens fees are the fees you pay each time you head out to the course to play.
These fees will likely range from around $20 to more than $500, depending on the course you are playing.
Greens fees are typically adjusted if you are only playing nine holes, and they will sometimes have discounts if you play at a certain time of the day.
The greens fees essentially give players access to the golf course.
When you pay greens fees, you will be able to enjoy an 18-hole round of golf, and some golfers will even get access to the driving range as part of the greens fees that are paid.
Greens fees will allow golf courses to collect money from every player that comes out to play, and that is why, on busy days, it will be easier for the golf courses to make money.
Greens fees are calculated based on the operating costs of the golf club.
As you can imagine, to keep the staff employed and the golf course running, there is a lot of overhead expenses.
Golf courses will put a budget together based on the number of rounds they think they will play in a year.
In addition, golfers will find that greens fees will be higher at golf courses where the conditions are better.
This has to do with the fact that it costs a lot of money to keep a golf course in great shape.
Overall, greens fees are a really major source of income for a golf club.
This is where most expenses are paid, and there is a slight profit built into it for the golf course owner.
Of course, issues with slower play or a problem that comes up around the clubhouse will quickly eat into the profits.
2. Cart Fees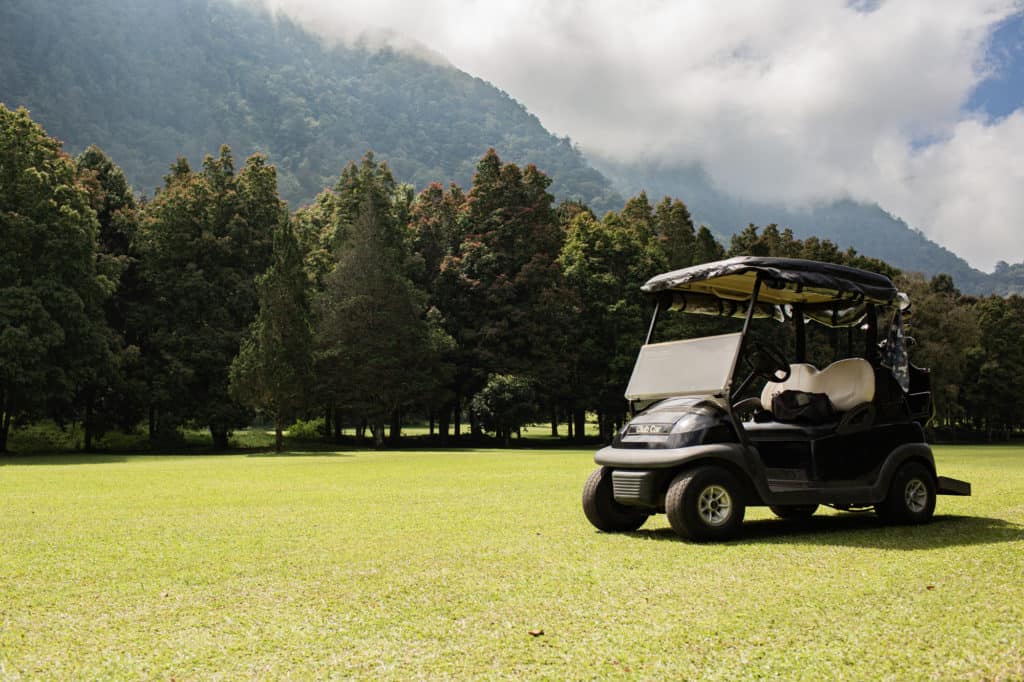 Each time you go out to play golf, you must rent a golf cart.
Of course, some golfers would rather walk, but taking a golf cart is still the most popular way to play a round of golf.
Most of the time, the cart fees are between $15 and $30 per person for the round.
This includes the use of the cart for the entire 18 holes.
Golf courses will either own a fleet of carts, or they will lease them from a company like EZ Go or Club Car.
The golf cart fleet can be expensive to maintain, and there are often issues that come up that will increase overall costs.
For instance, electric golf carts are going to need new batteries, and each month, their batteries will need maintenance.
Gas golf carts are going to need the fuel for their carts that keeps them running.
Golf carts need new tires from time to time, and there will need to be several employees in place to help run a successful fleet of golf carts.
The cart fees will cover the overall costs to maintain the fleet as well as any lease or loan fees the course must play.
In addition, there may be some profit built into golf cart fees for the course owner, but it depends on how efficient a golf course is at maintaining its fleet.
If you are a golf course that struggles to maintain the fleet, the overall costs could end up being higher than the profits.
3. Concessions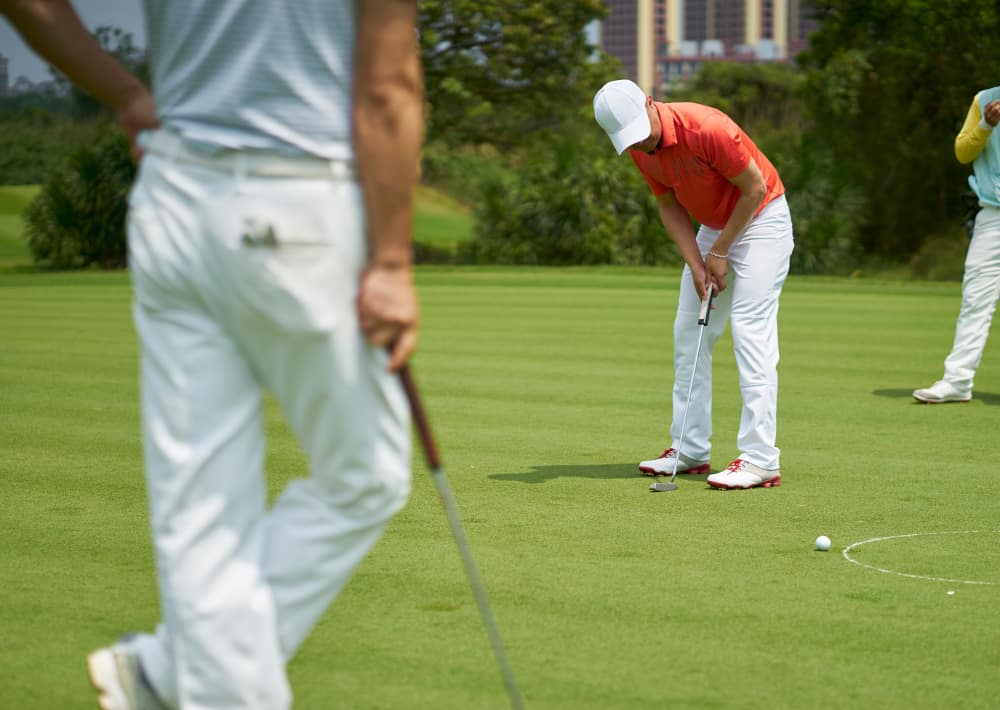 Almost all golf courses have concessions.
This may be limited to a golf cart with beverages and sandwiches, or it can be as involved as a full-scale restaurant.
These areas of the club are designed to stay busy with the golfers who are using the course and eating and drinking there.
The markup on these products is pretty high, and if run correctly, concessions can bring in a lot of extra revenue for a golf course.
As you may imagine, when you purchase something like a Gatorade or a beer from a golf course, you will pay a premium that is often three times the price that it would be in the grocery store.
The concessions at golf courses will need extra employees, and there is a bit of food waste and other complexities, but it is a way that many golf courses will add to their revenue.
4. Tournaments And Events
Golf courses are the perfect place to hold tournaments and events.
These events are going to be filled with people who will hopefully bring more revenue to the club.
If a golf course has a nice restaurant or hall, it will often host weddings.
The key with tournaments and events is that these are large-dollar days for the golf course, but they can impact the play.
Golf course owners need to be very careful in how they plan these events and run them.
This is why you will see many of the events at a golf course take place on a Monday.
Monday golf tournaments are done to try and encourage the course to be filled on a day when it would normally be closed or very slow.
The golf course owners that can develop relationships with local business leaders and the local community can have their golf course filled with events throughout the year.
These big days will have big expenses, but if they are managed right, there is plenty of room for profit.
5. Membership Fees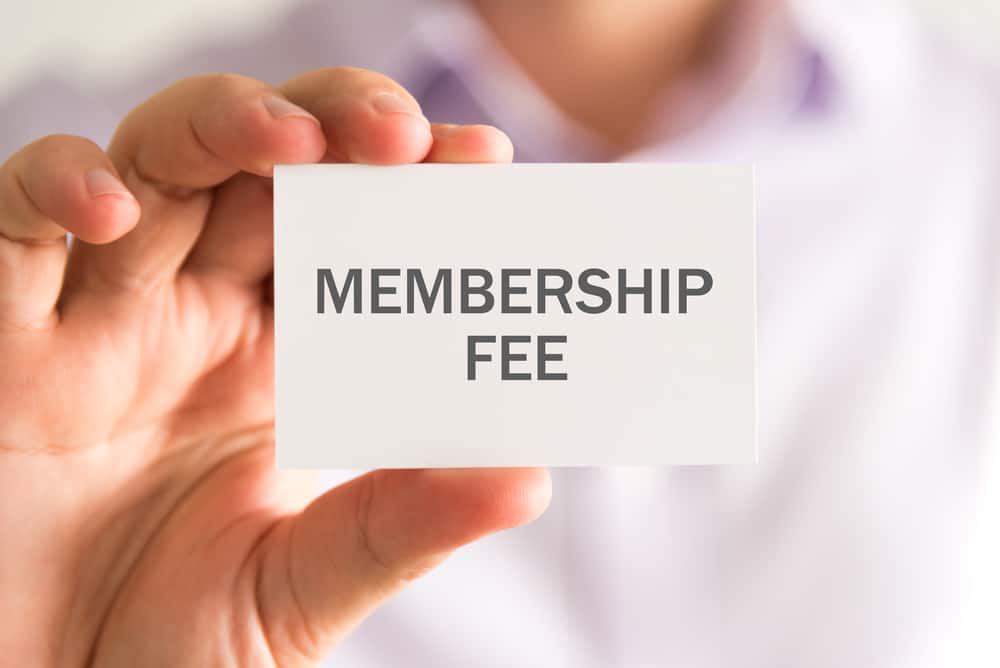 Not all golf courses are public.
Private golf courses have membership fees.
These fees are paid each year for access to the golf course for the year.
Many of the private golf clubs in America are member-owned, but others are corporate-owned.
The membership fees will essentially cover the greens fees for the entire year.
Typically, membership fees are a bit high because the golf course owners know that only the members will be allowed to use the course throughout the year.
Limiting access to the outside will make it hard to make up for lost revenue.
This is why it makes sense for golfers to join a club.
The crowds will be smaller, and the golf course conditions are often better.
Those who purchase a membership expect a certain type of experience at the club.
This experience can be a bit expensive for a golf course owner to provide, and it will impact the operating costs.
Many people think that private golf courses make considerable amounts of money, but in reality, the membership fees can something just help the golf course break even.
Many private golf courses run at a break-even rate as it is just too difficult to stay profitable with the product they are trying to provide customers.
Is A Golf Course Profitable?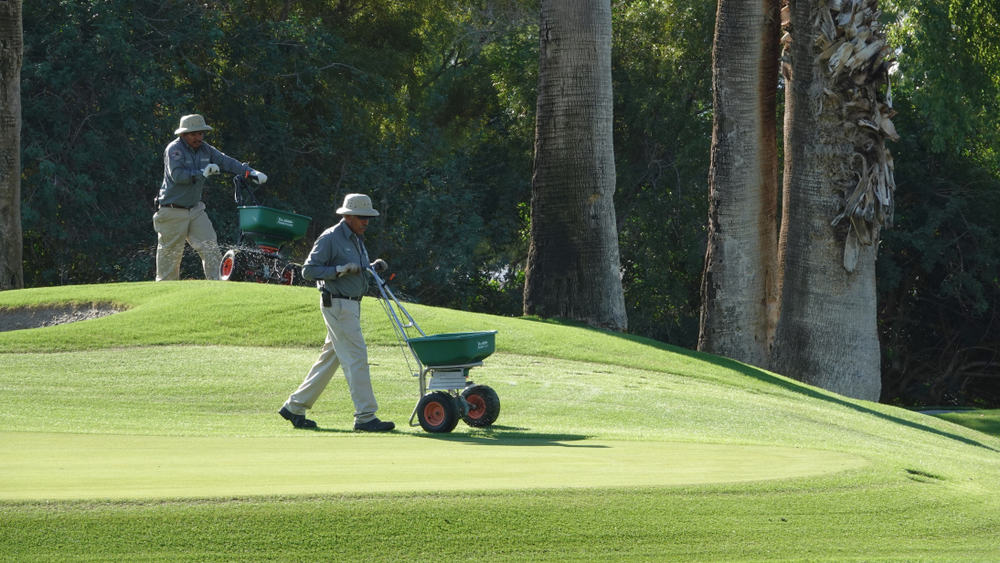 A golf course can be profitable, but it is not guaranteed.
The expenses that golf courses have to endure are something that most amateur players will not consider when they head out for a round of golf.
Have you ever thought about what an electric bill looks like for a clubhouse?
How about the payroll when there are twenty to thirty staff members on the payroll?
Essentially, you will have to spend a lot of money just to keep a golf course operating in order for it to be profitable.
The other thing that will get some golf courses into financial trouble is the capital updates that come up.
Sometimes a clubhouse will need a new roof, or the air conditioning will need to be replaced.
If the golf course is getting older, there are also times when the greens will need to be redone, or the bunkers need a renovation.
Many golf courses can operate just fine or at a slight profit year after year, but when these big capital expenditures come up, the course can struggle.
Overall, a golf course can be profitable, especially with how strong the game of golf is at the moment.
However, there are plenty of obstacles that golf course owners will have to overcome on their way to profitability.
How Do You Buy A Golf Course?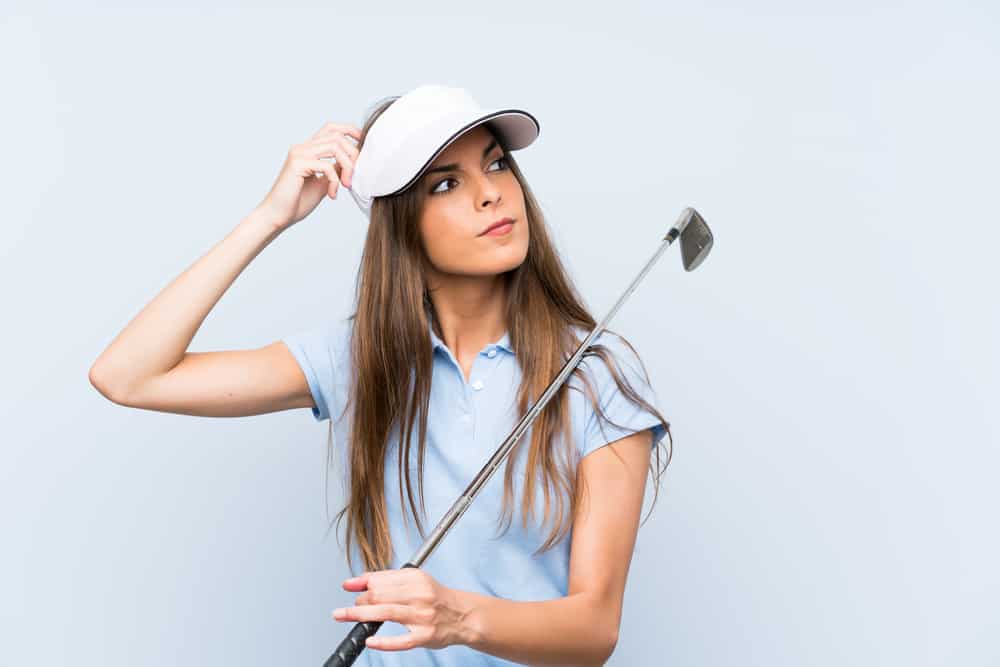 For investors looking to get into purchasing a golf course, there are a few different ways to go about this.
Some websites will list golf course properties for sale.
Many times, you will have to fill out a form with information about yourself, and then the golf course details can be released.
These golf courses for sale can range from small nine hold public golf courses to some large-scale resorts or 18-hole facilities.
Buying a golf course is a major investment, and it takes a lot of time and effort to sort through the golf courses that could be right for you.
Most of the time, with such a major purchase as a golf course, you will need investors or a group of people that are willing to participate in the purchase.
Many golf course owners have a history in the golf industry, and they understand it inside and out.
In addition, when purchasing a golf course, you must do a tremendous amount of market research to make sure that there are enough golfers in the area to support the club.
The last thing you will want is to start a golf course or renovate one that has tremendous potential and then finds that golf is just not popular in the area.
Many investors will find that a driving range can be an easier investment.
The out-of-pocket costs will not be nearly as high, and if you can properly learn to market the range and have people come there to practice, it can be very profitable.
Of course, the golf driving range business and golf course business are two different things, but they can both work for investors looking to get into the industry.
If you want to buy a golf course, the best first step is to talk to a business broker about what they will need from you.
At this point, you can start putting information together to find out if this is the right fit for you.
Conclusion
Hopefully, you can now see all of the factors that go into how much a golf course owner makes.
The golf course owners that get into this business need to have a love for the game a strong desire to make this work.
If you are not familiar with the sport or struggle to understand why people play golf, then the golf course business is not for you.
Overall, the business can be profitable, but it takes some skill to get to that point.
Golf course owners may have to wait a few years before they see a real profit, but in the end, that will be a great day for these owners.
Working with a group of people to purchase a golf course is typically one of the best routes to take.