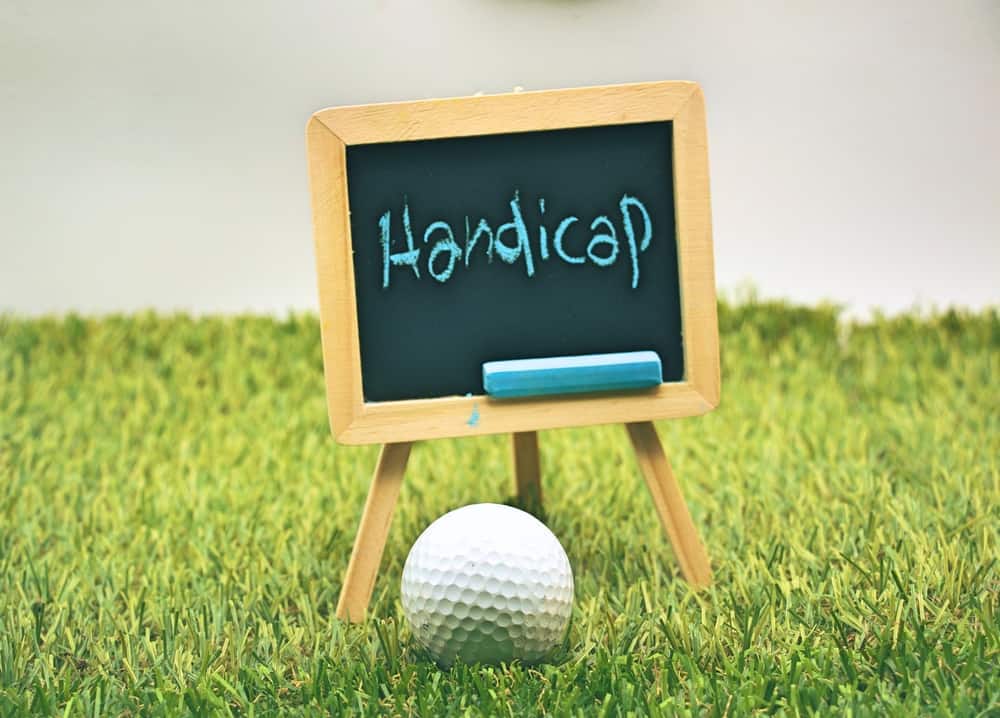 One of the best things about the game of golf is that a high handicap and a low handicap player can play a fair match against each other.
It's very hard for a terrible basketball player to have a fair game against a great basketball player.
You will find that, although somewhat complicated initially, the handicap system in golf is extremely helpful.
This is why golf is a lifelong game and one which many people will enjoy for the majority of their lives.
Let's take a look at the golf handicap system, specifically gross versus net scoring, and see how you can calculate it.

Gross Versus Net Golf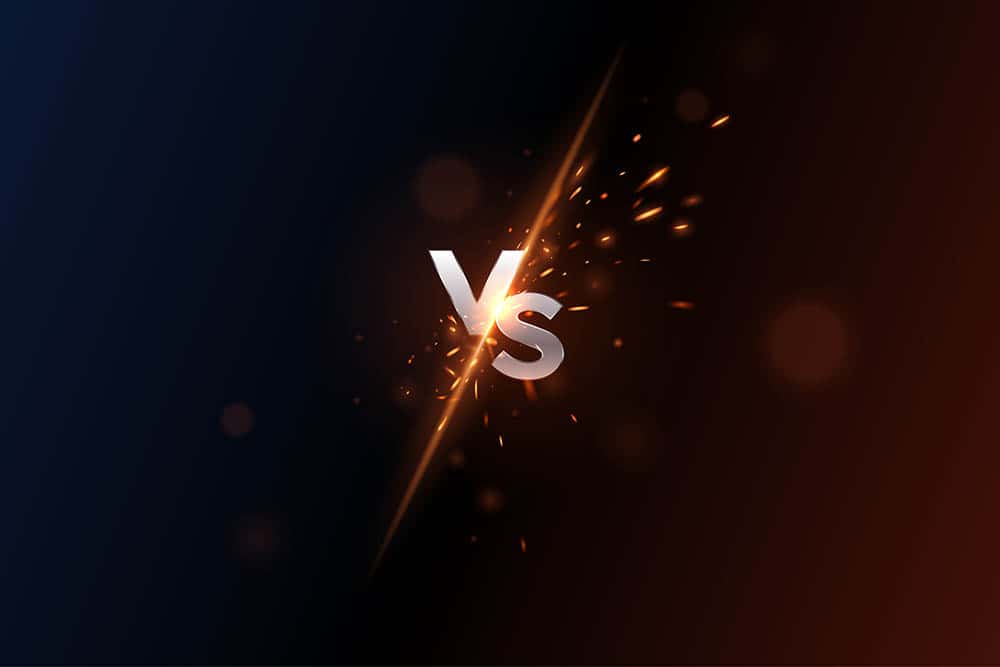 To figure out how gross versus net works in golf, let's take a look at an example of a handicap index of 15.
1. Index Converted to Course Handicap
When you look at your USGA handicap, you will see that it shows your handicap index.
This is the representation of how many strokes over par you are at an average golf course.
This index will be used to calculate a course handicap at each individual course.
Let's say you are playing a course that is rather difficult.
You can put your handicap index in and see that your course handicap will probably be a 16 or so.
When you convert an index to a course handicap, the course handicap will not be a number with a decimal.
For instance, a handicap index could be a 15.2, but a course handicap has to be rounded.
The course handicap will vary from one course to another based on the difficulty of the golf course that is being played.
Some golfers will be pleasantly surprised when they head out to a course and find that their index converts to a much higher course handicap.
They will feel as though this gives them a couple of extra shots for the day.
However, the course is also going to be more difficult.
2. Dot the Scorecard
Once you have your handicap index converted to a course handicap, you can then set up your scorecard for play.
The first thing you will need to do is locate where the handicap for each hole is located on the card.
There will be a line item on the scorecard which shows the individual handicaps for each hole.
They will be rated from 1 to 18.
The number one handicap hole is the hardest on the course while the number eighteen is the easiest hole on the golf course.
If your course handicap is 16, you will need to place a small dot on your scorecard on each of the first 16 handicap holes.
This means there will be two holes that have no dot, for which you will not get an extra shot.
In one row of your scorecard, you will keep the gross score, what you shot on the hole.
On another line, you can write down the net score.
Some people draw a line through the box on a diagonal and keep both the gross and net score in the one box.
If you are playing on the third toughest handicap hole and you make a bogey, you are a 16 handicap, this will be a par.
If a 16 handicapper shoots an 88, that is their gross score.
When they subtract the shots to get their handicap down 16 shots, their net score will be down to a 72.
This is a great round for a 16 handicapper, and it means they played exactly to their handicap.
When you dot the scorecard, it allows you to keep track of any kind of match you have going with friends that day.
Most matches are played hole by hole or nine or six holes at a time.
It's rare to do a full 18-hole match.
3. Posting Scores
Once you have finished your round for the day, you are going to need to post your score.
In order to keep your handicap accurate, all golf scores have to be posted.
If you have a very high round, the handicap system will eventually throw it out.
If you are worried about posting a low or high round, don't be afraid to.
The handicap system will always work itself out and produce a number which is fair.
You will find that the more accurate your handicap is, the more people will want to play a match against you.
The fair handicap is what makes the game fair.
If you are a high handicapper and have a great round, make sure to post it.
This round could be a sign of great things to come in your game.
If it turns out that this round was a fluke, your handicap may be lower for a little while, and then it will likely increase again.
The only reason the gross versus net golf championships and matches work is the use of handicaps.
Why Don't Professionals Use Golf Handicaps?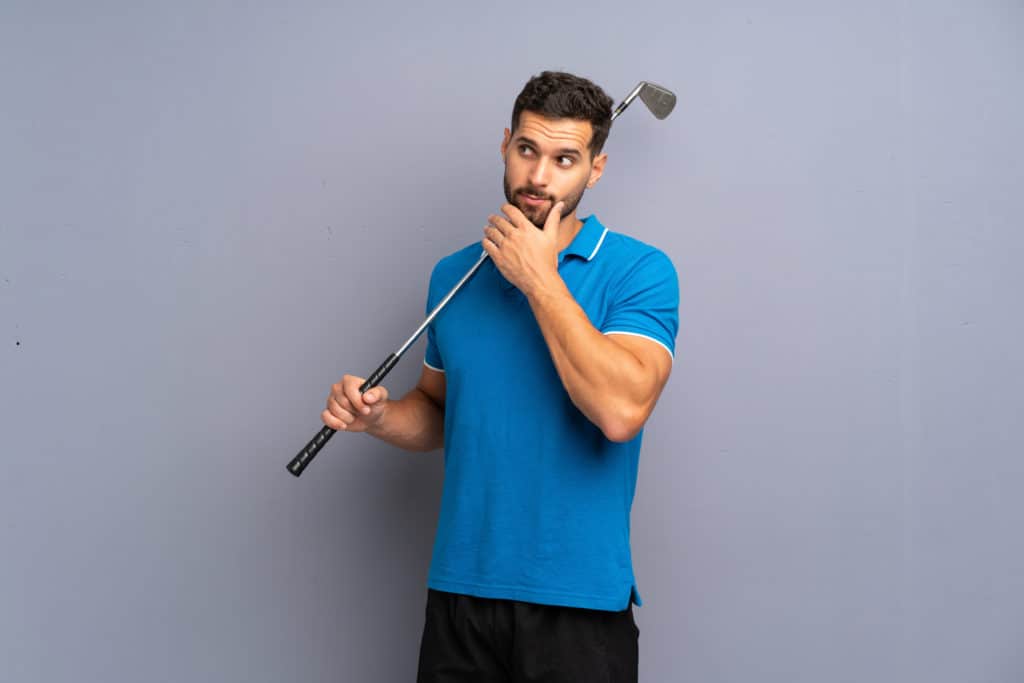 You may have noticed that, when you watch professional golf, they are not using handicaps.
Professional golfers play in matches that are gross golf matches.
This is because, once you get to a certain level, the scoring is pretty much equal.
Professional golfers all have to be able to compete and play sub-par golf, and therefore, it is considered a gross championship.
Most of the time, you will see net scoring done when golfers play with friends or in a club championship type situation.
Many member-guest tournaments use handicaps so that teams can play against each other, and the scoring will still be fair.
If you are an average golfer and play in local tournaments or events, chances are there will be gross and net scoring involved.
Is It Better to Win Low Gross or Low Net?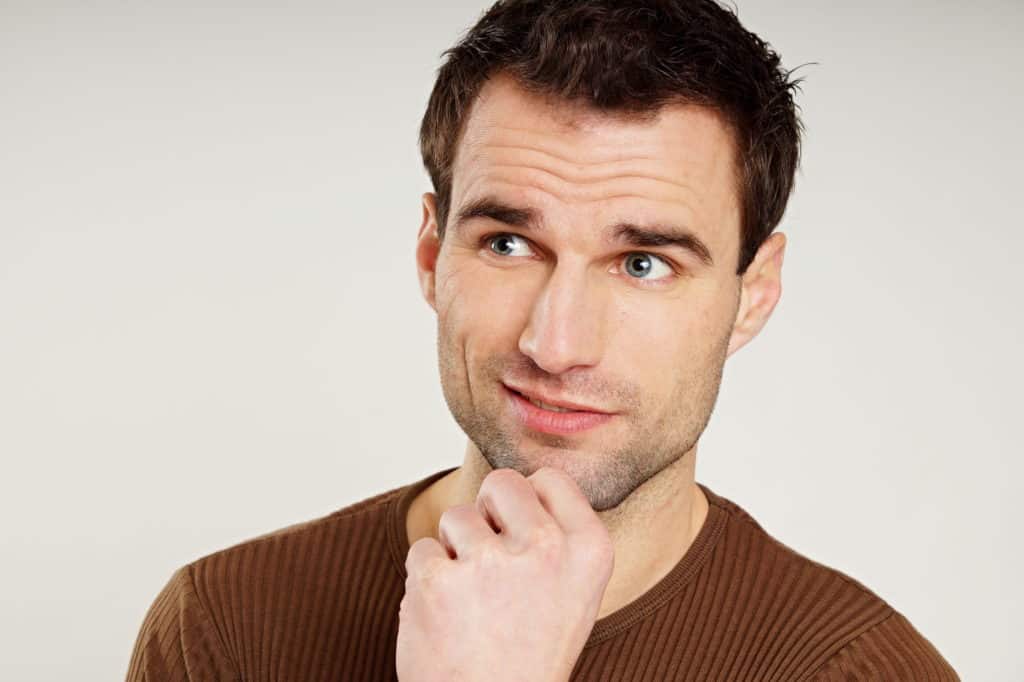 Many golf outings or events are going to have both low gross and low net winners.
The low gross score is going to be who shot the lowest without handicap while the low net is the scores are once the handicap adjustments have been made.
True golfers and golf purists are going to say that the lowest gross score is the best.
This is because it is true and pure golf without the help of any kind of score adjustment.
Most of the time, the prizes for both gross and net scoring will be about the same.
In the eyes of the tournament organizers and directors, the ability to win both low gross and low net is going to be equally as difficult.
Better players are most likely going to have a very hard time winning low net.
Let's take, for instance, a four handicap.
In order to win a low net event, they may have to shoot under par.
For a thirty handicap, they would have to break 100, and they could potentially win the low net.
Certainly, it is easier to shave a few shots off of a high score than it is to shave a few shots off a low score.
When your handicap starts to get lower, you will notice that winning gross tournaments gets easier, but winning net tournaments gets quite a bit harder.
How to Lower Your Handicap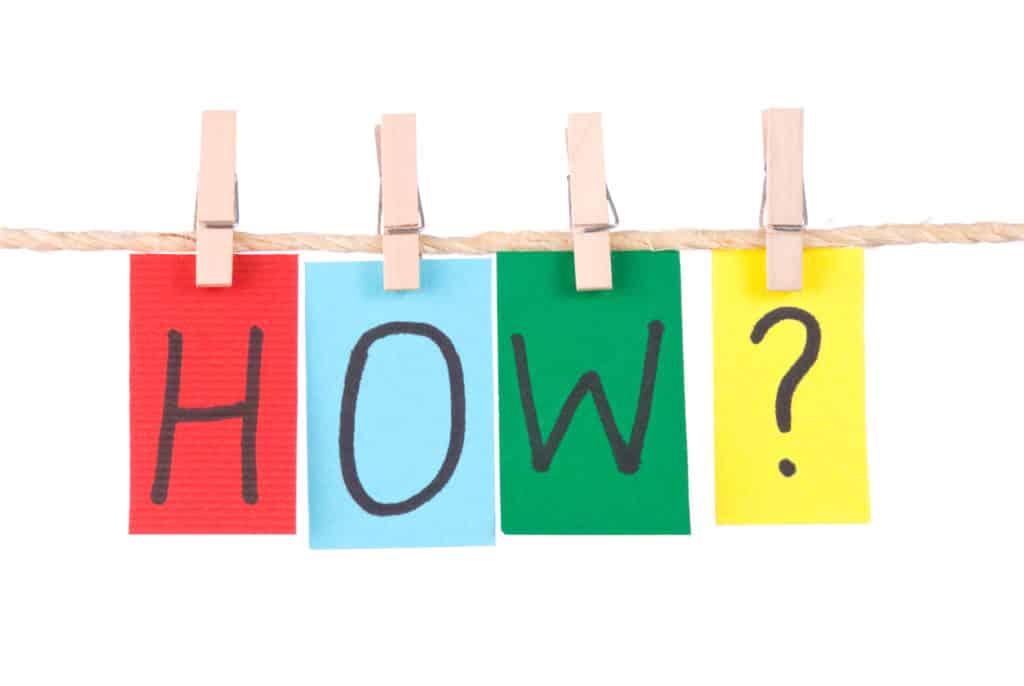 Now that you understand the difference between gross and net scores, you may be wondering how to get your handicap to be a bit more accurate for your game.
Make sure you are always posting scores, and you will get an accurate representation of your game.
Once you know that you have ten honest rounds in the handicap system, then you can start to learn how to lower your handicap and adjust some areas of your game.
Most of the time, people will need to work on their short game to lower their handicap, but here are a few really great ways to help lower your golf handicap.
1. Start Tracking Your Rounds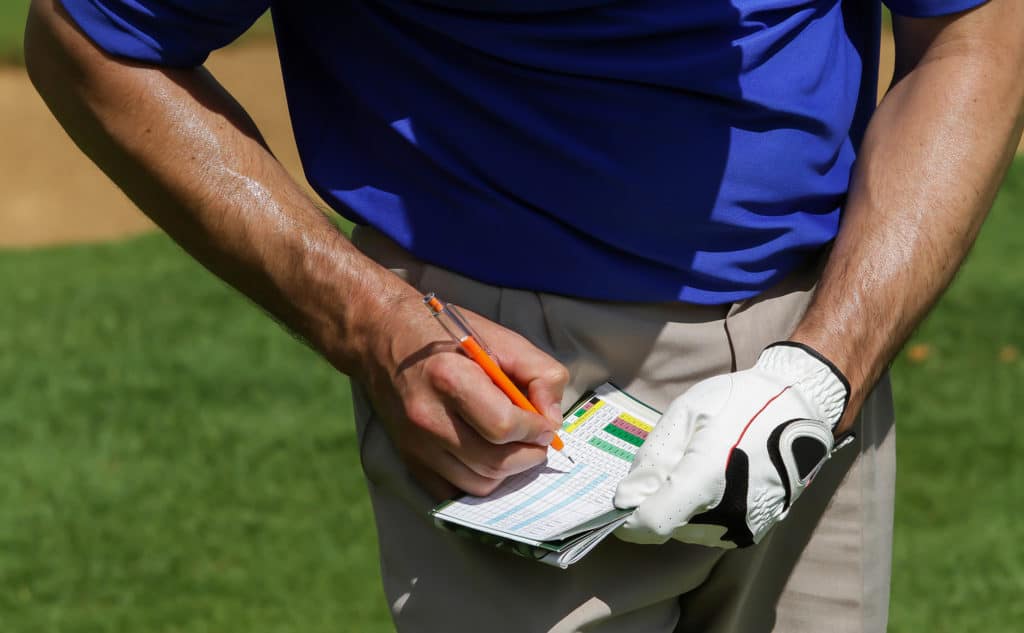 How will you know what part of your game needs to be worked on if you don't know where you struggle?
Make sure you start tracking your rounds so you can see where you need to improve.
Sometimes when you track your rounds, you will need to make marks on the scorecard, or you can choose to do it with an electronic device.
Regardless of how you decide to track your rounds, the most important thing is that you are tracking them.
Keep track of fairways hit, greens hit, putts, chips, how many times you slice, etc.
Choose the stats that work the best for your game to get a good handle on what causes your higher scores.
You can then use this information to establish a plan to start lowering your score.
2. Alignment is Key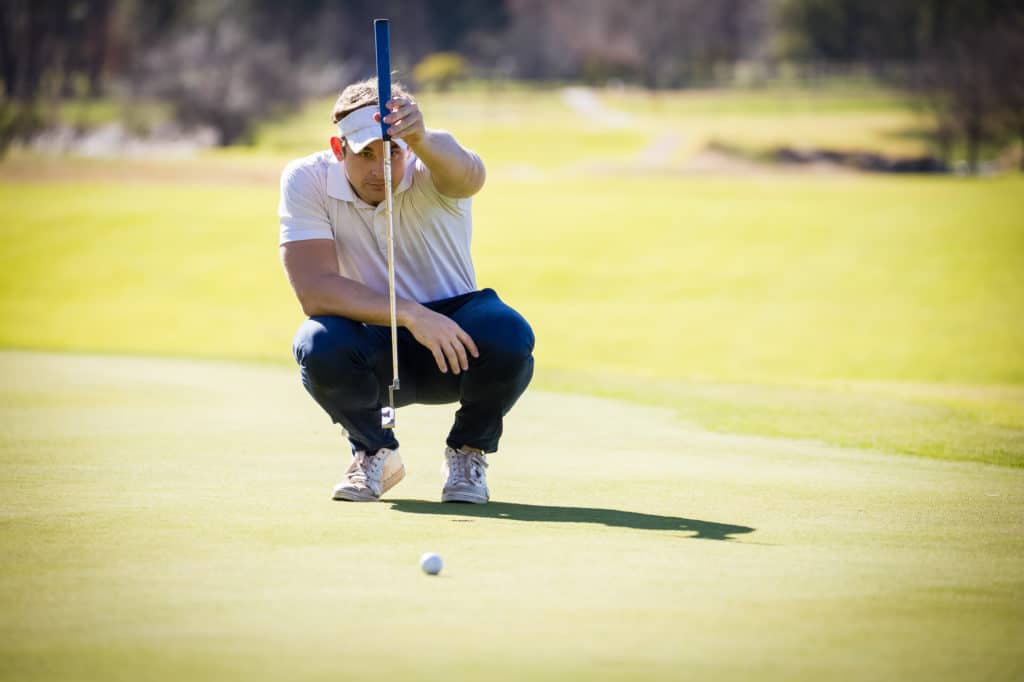 Many golfers do not take time to line up their golf shots.
If you don't line up your shot, you certainly can't expect for it to get near the target.
Alignment in golf is difficult, and it takes time to learn.
Take your time to line up each and every shot.
As long as your shot is lined up properly, you are giving yourself the best shot possible at getting to the target.
Practice lining up your shots even when you are just practicing.
3. Course Management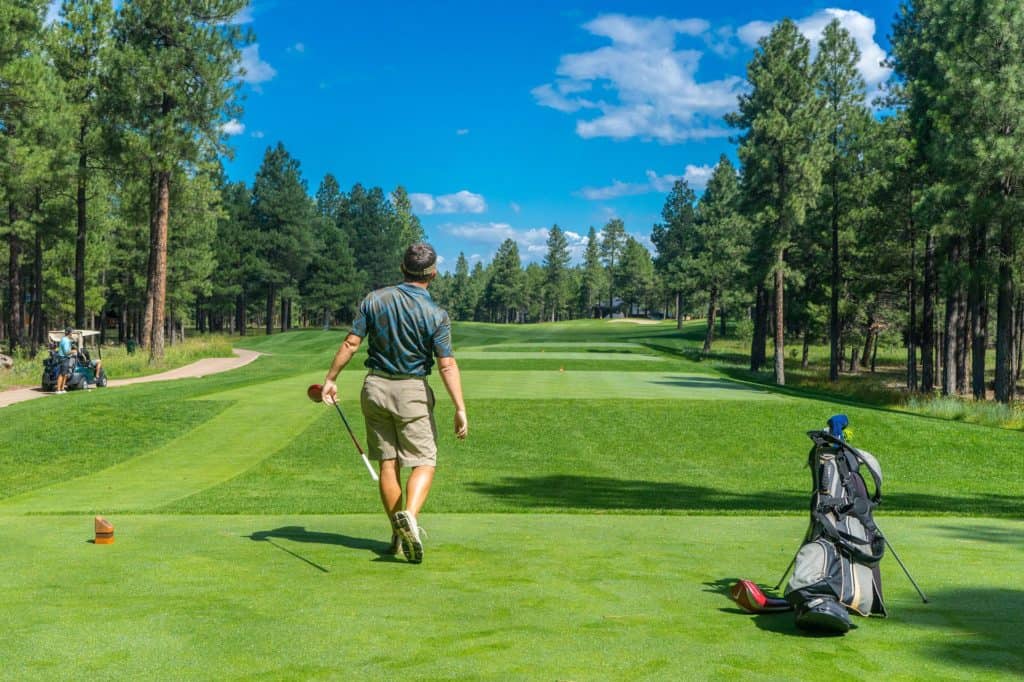 Managing a golf course takes some time to learn.
Sometimes it does not make sense to hit a driver off of every tee.
If you hit a fairway wood or a hybrid off the tee, it could leave you in a better position to make a par or better.
Course management involves things like learning to read a green and see how a golf hole is sloped.
You may decide to go for a par five in two or lay up and be smart.
All of these things will come in time, but they typically help golfers to lower their score.
When you hit your drive, do you think about the angle it leaves you to the green?
Are you just hitting to try and get one in the center of the fairway?
Both strategies are fine, but the more you start thinking about the placement of your shots, the better your chances of lowering your score.
4. Practice Putting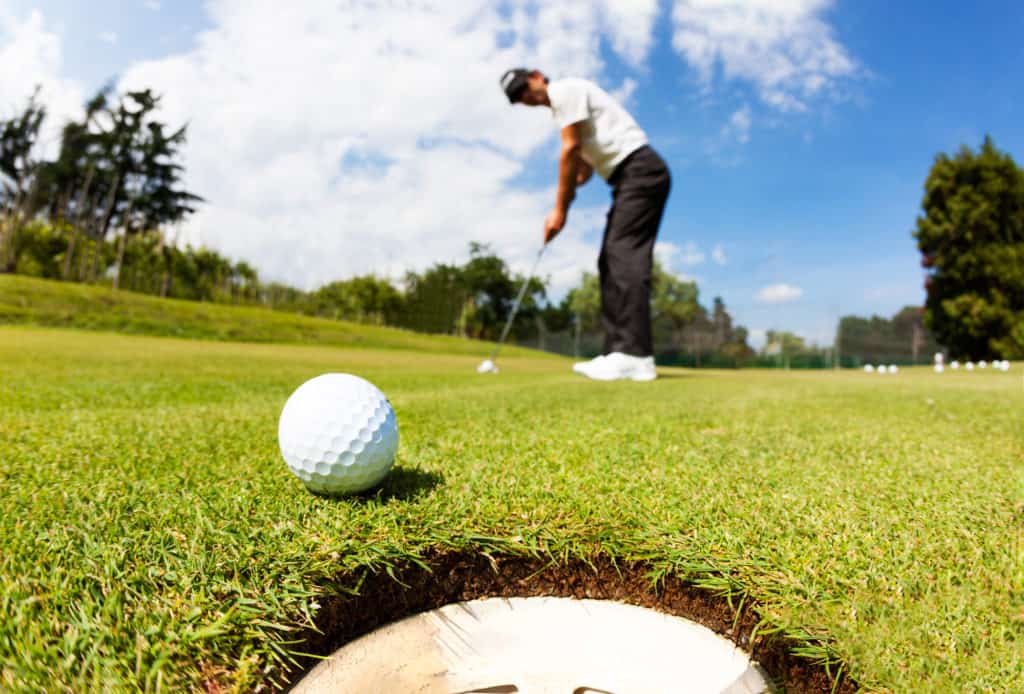 It cannot be stressed enough how important it is to practice putting.
Most of the time, the difference between a low handicapper's number of putts and a high handicapper's number of putts is quite high.
A lower handicapper realizes that every single putt makes a huge difference in their game.
Higher handicappers tend to be a bit sloppier about alignment and speed as well.
The more you practice your putting, the easier it will be to start lowering your golf handicap.
You should first aim to have no more than two putts on every hole.
Once you have figured out how to do that, you need to start considering how to make more one-putts.
Time spent practicing your putting is going to be time well spent.