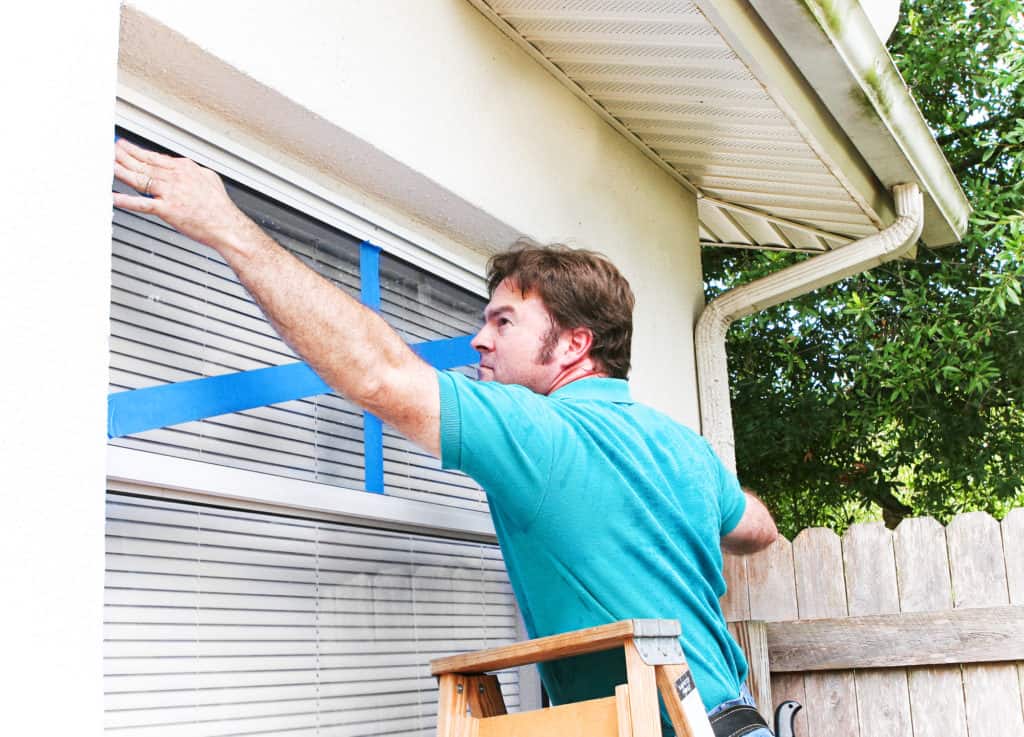 If you are lucky enough to live on a golf course, you also know that this location can have its downsides.
As great as the view of the course is, the chance of your house getting hit by a golf ball is certainly increased.
Unfortunately, golf balls come near a house with a great deal of speed.
This speed can easily break through a window and shatter glass all over your living room.
Some things will help you deal with this issue, and they don't include getting golf lessons for the person who hit that terrible shot!
Here are our top five ways to protect your windows from golf balls.

How to Protect Windows from Golf Balls (Top 5 Ways)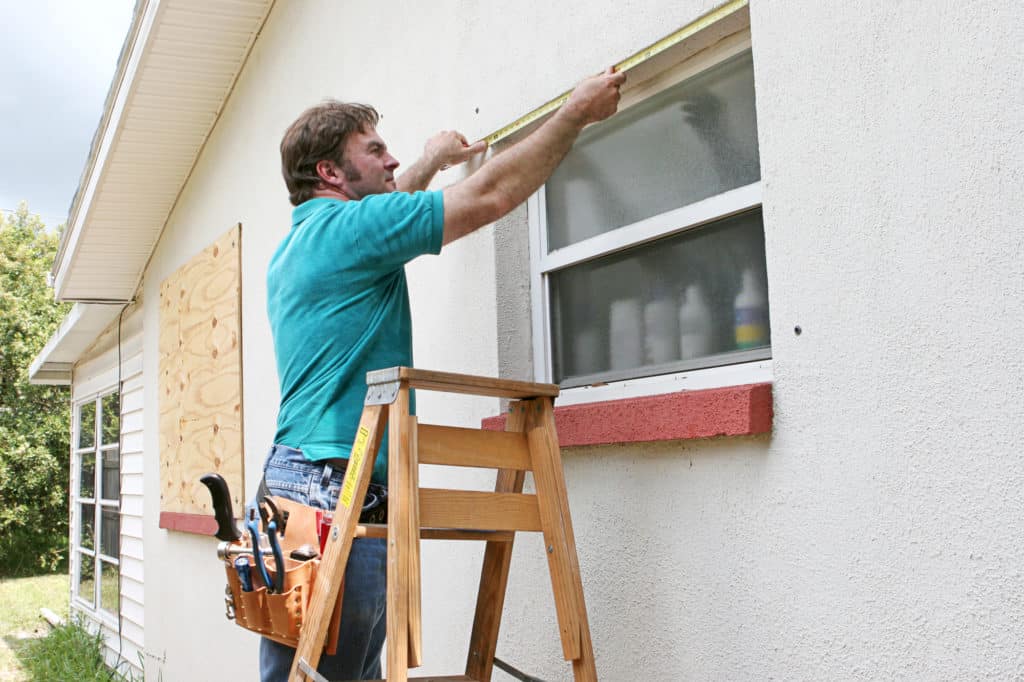 1. Golf Ball Screen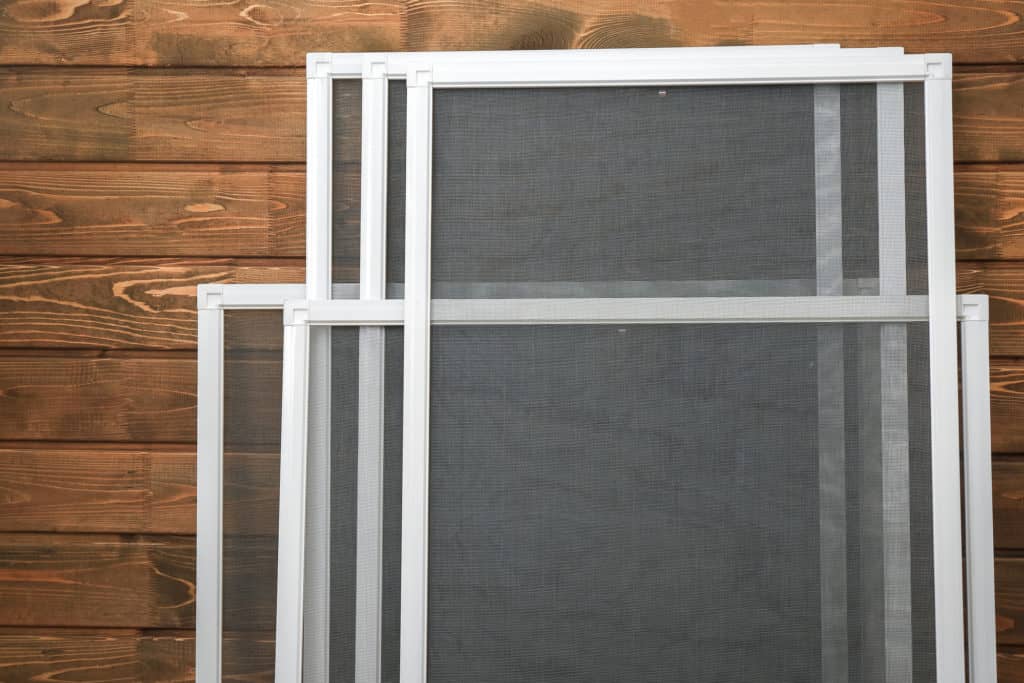 There are companies on the market that sell a golf ball screen for your windows.
With a golf ball screen, you are going to have a dramatically lower chance of the ball going through your window.
The heavy-duty screen sits a few inches out from your window, and it will decrease the impact that the ball will have on your window.
The golf ball screen is much stronger than a typical screen.
A typical screen will rip quite easily with a golf ball traveling through it.
With the golf ball screen, you will notice that your windows will sometimes still get hit by the ball, but the rate of speed will be much lower.
The golf ball screen is a good method to use, but it is not entirely foolproof.
If a golf ball is coming in very fast the golf ball screen may not be enough to completely prevent it from breaking the window.
Some homes that are built on golf courses have an additional frame around their windows.
These frames are built to install something like a golf ball screen, and they are usually a few inches from the window itself.
If you can increase the distance between your window and the screen, you will have a better chance of keeping your glass intact.
Golf ball screens may not be a perfect solution, but they do serve multiple purposes.
With a golf ball screen, you will also get a good deal of protection from the sun's heat.
The golf ball screens have a very strong pattern to them, and that, in turn, makes them quite a bit darker.
This darkness can be a great thing when it comes to both sun protection and privacy.
Golf ball screens are generally priced higher than other screens, but you will get the same benefits you do from a regular screen as well.
If you have recently had a house built, you may want to look for that extra golf ball screen track.
2. Roll-Down Panels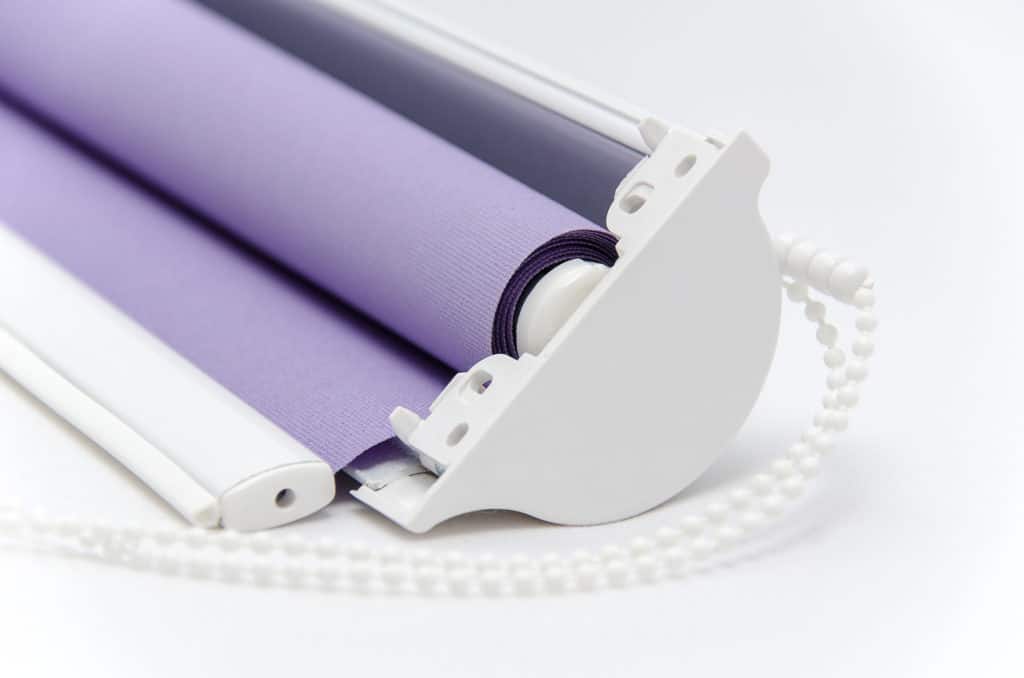 If you want a less permanent solution than a specialty glass put in your window, the roll-down panel is a great choice.
The golf ball protection roll-down panel is usually covered with a strong vinyl polyester screen.
The panel is pulled down during the times of the day you think your house is at risk.
We love this solution when you live on a golf course that has seasonal players.
Instead of having to remove screens every few months, you can just pull these down when necessary.
You can also pull them down on days of the week you think people will be using the course and leave them up when the course is empty.
The nice thing about the roll-down panels is that you don't need to put them on every window.
Each window of the house is usually not equally subject to having a golf ball go through it.
Some spots will stand out as a really bad spot, and other parts of the house will never get hit.
You can pick and choose where you want the roll-down panels and pull them down when needed.
This really helps to make this a more unique and customizable solution for protecting your windows from golf balls.
Another time the roll-down panels can be good is when you have sliding glass windows or doors that are potentially a target.
You can hang these panels from your awning, and therefore, the golf ball will hit the panel a long time before it gets anywhere near the door.
If you talk to a window and door expert, they will be able to get you a solution that works for your home.
3. Plexiglas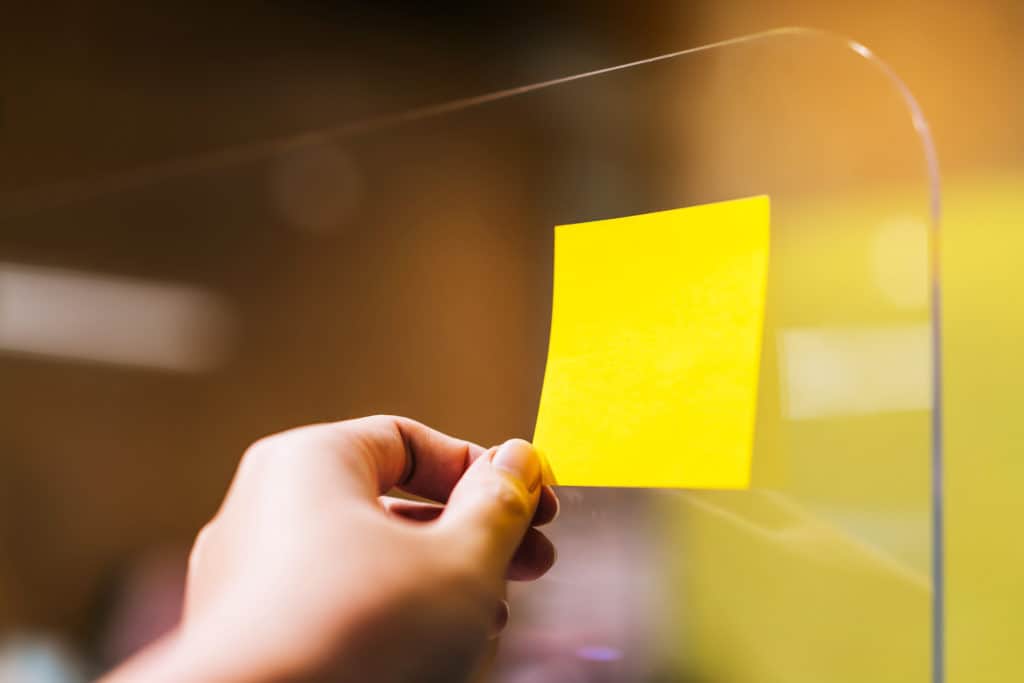 Plexiglass is kind of a do-it-yourself solution some golf course homeowners have decided best for them.
With the Plexiglas, you can put sheets over your windows or doors.
You can screw the plexiglass to the existing window frame to make it a complete solution that should block a golf ball from entering the home.
Some people say the plexiglass is unnoticeable, and you can see out and in just fine.
Others mention that the glass makes the window a bit more challenging to see through.
When you install the Plexiglas, you do have to watch out for moisture.
Since there is a small gap between the window and the Plexiglas, this is a perfect spot for water to accumulate.
When water accumulates in this area, you may start to notice damage to the windowsill and the area around the window.
If you are planning on installing Plexiglas on your windows, make sure you allow for some air to get in so the moisture can dry.
Another thing to look out for with the Plexiglas solution is whether you have any protection from above.
If you have a roof or an overhang that will block the top of the plexiglass gap, this will help make sure no leaves or debris fall through into that space.
If you have a large tree overhead and no overhang, the gap between the plexiglass and the windows will fill up and cause issues continually.
Although Plexiglas is a decent solution, it is not our favorite for a long-term fix, but if you need something short term before you get new screens or windows, it is a good choice.
4. Screen Enclosure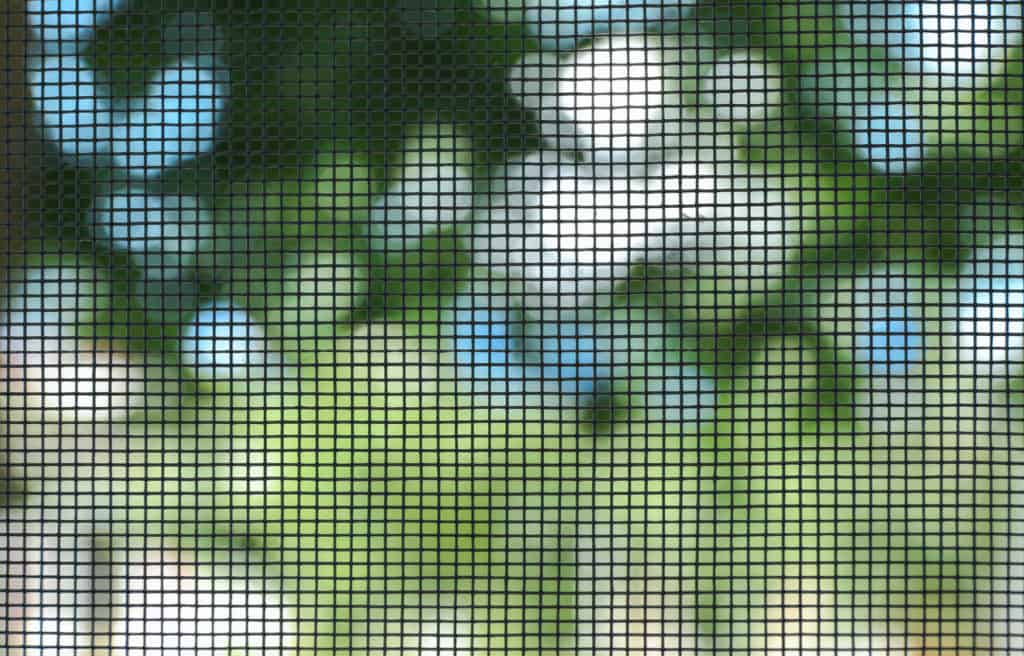 The screen enclosure is an excellent idea for those who have quite a bit of exposure on their house.
This is best for people who live off a tee box in one of those really bad spots.
Many times, you will see that the screen enclosures go around pools, but you don't necessarily need to have a pool to install a screen enclosure.
When you purchase one of these screen enclosures, you must let them know that the major reason you are doing this is that you want protection from golf balls.
Although this won't completely protect your home from golf balls, it will help eliminate some of them.
When a golf ball goes through the screen and rips a section, you usually just have that one section replaced.
Most of the time, this is going to be quite a bit cheaper than replacing a window.
Screen enclosures also do a great job of giving you an outdoor living space that is bug and pest free.
If you live in an area where there are many mosquitoes, the screen enclosure can help extend the season on your patio.
Overall, the screen enclosure is a good solution, but you must make sure you purchase the higher quality screen material.
5. Netting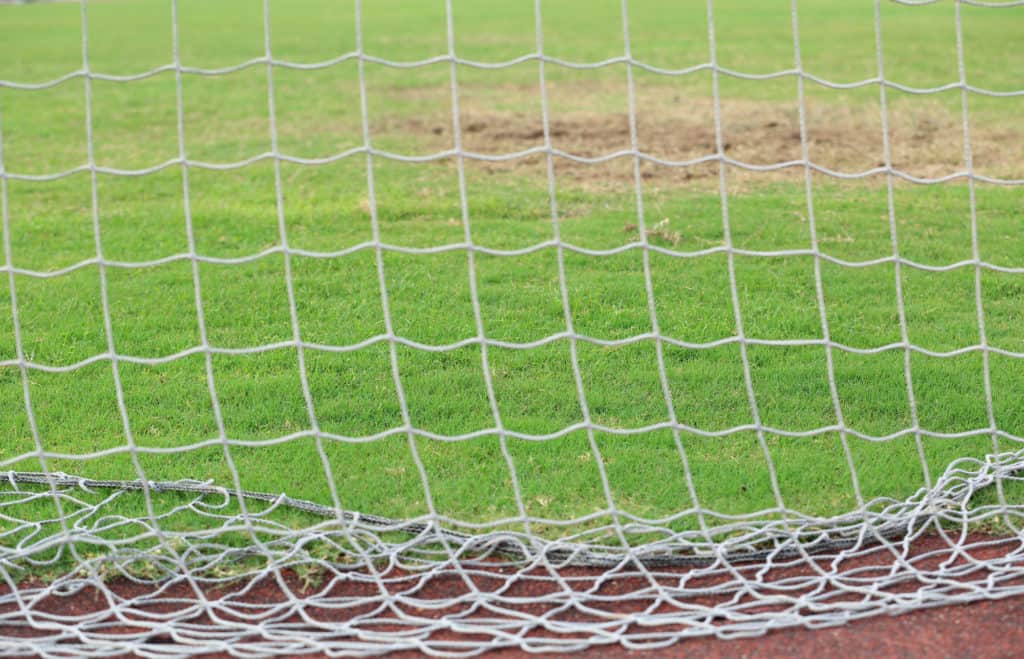 Another solution for protecting your windows from golf balls is to install some netting.
For the netting solution to work, you will have to have a property that faces a certain way and allows for this setup.
Most of the time, you will probably need a few trees to properly hang and set up your netting as well.
There are both positives and negatives to installing netting on your property.
For the negatives, the most significant one is the view.
With a net up across your yard, it is going to seriously impact the view of the golf course.
Considering most people move to a golf course to have a great view, it is a shame to have this happen.
With a net, you can put up two uprights and stretch the net across.
The net is a fairly reasonably priced method which can work to make sure you can protect a large portion of your property.
One of the situations where we really feel as though netting is a great solution is when you have young children playing in a yard.
When the kids are out in the yard, you want to make sure they are protected from golf balls flying into them as they play.
With the net, you can feel a little more confident about letting your children use the yard while golfers play the course.
Some creative homeowners have set up a net that can be lowered and raised to ensure they still have a view when it is safe to take down the net.
What Windows Should I Put In?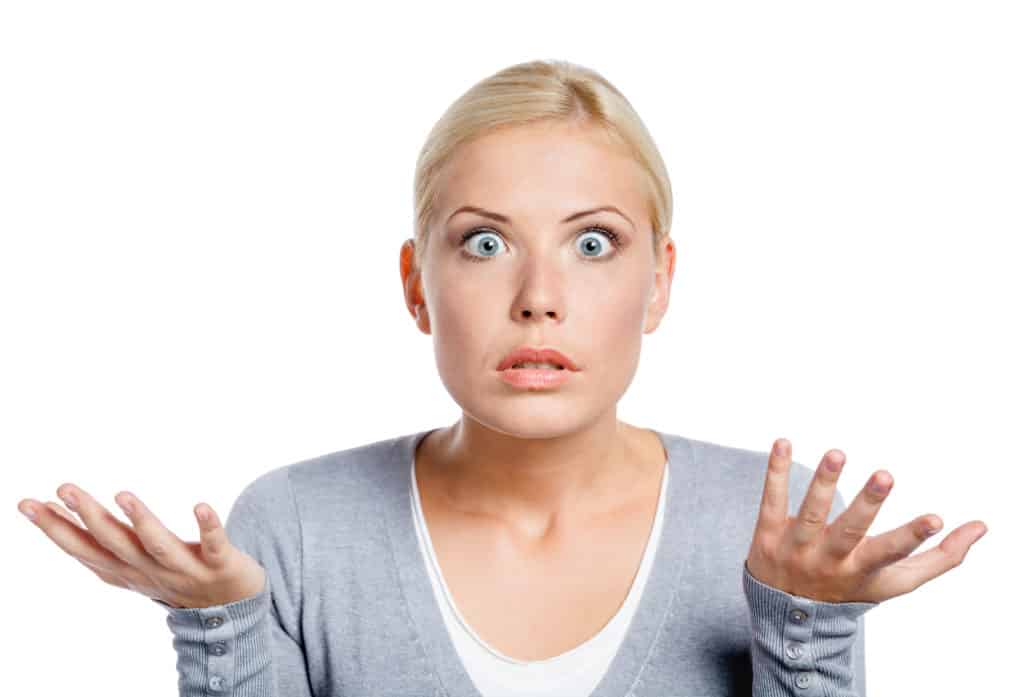 Although all of our solutions for protecting your windows are very helpful, some windows make more sense to put in than others.
These methods keep windows safe, but windows that are designed for hurricane impact will keep themselves safe.
Hurricane impact windows can withstand a golf ball hitting it without breaking.
In rare instances, a hurricane impact window can crack, but this is very rare.
One of the best things you can do if you live on a golf course is to make sure you purchase hurricane impact windows.
With these windows in place, you know you will be protecting your family from the wayward golf ball as they are watching the morning news.
Hurricane windows are expensive, and we certainly don't recommend ripping out everything you have and putting them in right this moment.
This can be something you do when you feel it is necessary.
You can also just put a hurricane impact window in one spot in your house, the spot that keeps getting hit with golf balls!
Conclusion
Hopefully, our guide about the best ways to protect your windows from golf balls has helped you feel as though you have options.
When you are purchasing a home on a golf course, it makes sense to think about where you are in relation to the tee box.
Homes close to the tee box are more likely to get hit than those close to the green.
Golfers tend to hit their drivers around 200–250 yards.
If you live within this distance of one of the men's tee boxes, then you must prepare yourself to protect some windows.
Luckily, there are both low- and high-priced solutions out there.