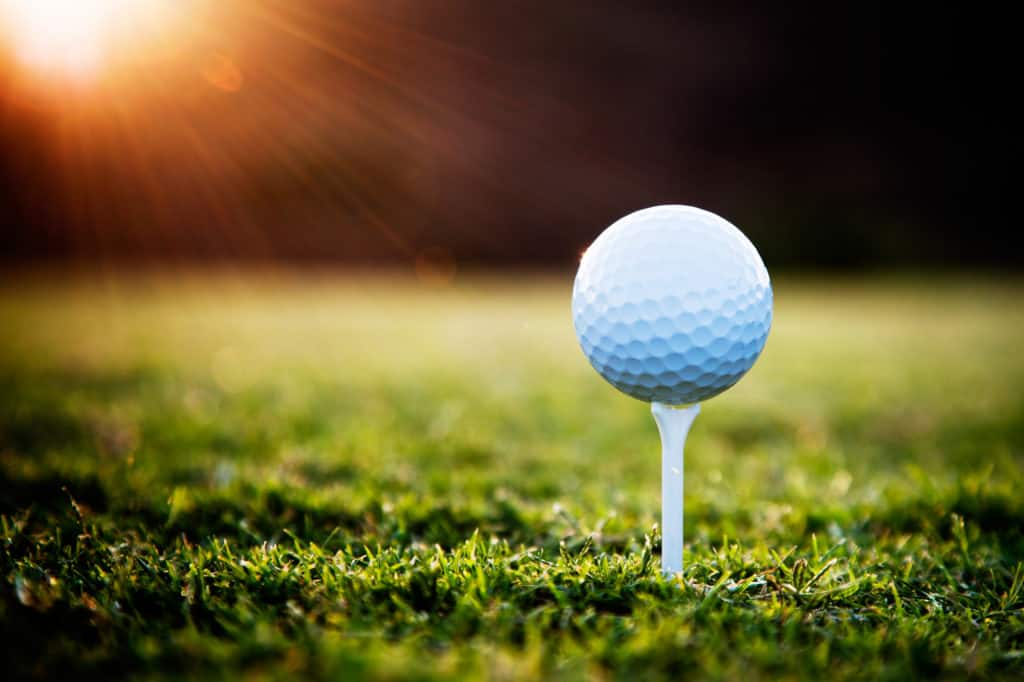 If you are new to golf or just looking for some extra help in your game, you may have wondered about whether or not you can tee the golf ball in the fairway.
We are here to help answer this question and a few others about tees, tee boxes, and fairway shots.

Can You Use A Tee On A Fairway?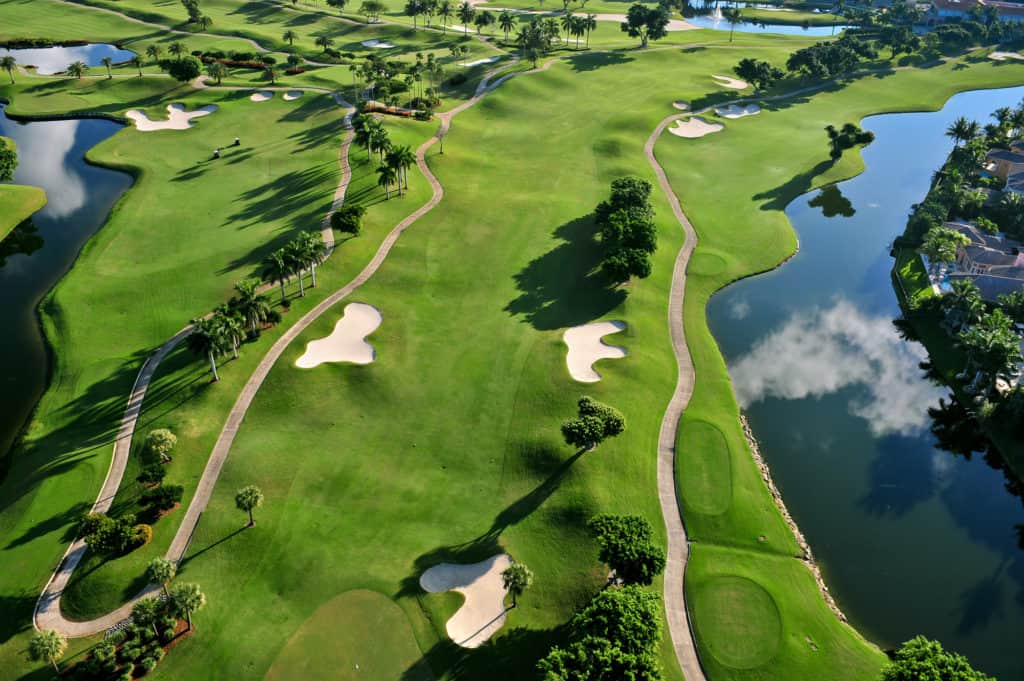 The rules of golf state that you must play a ball as it lies.
If you walk up to your ball in your fairway and tee it up, this would be breaking the rules of golf.
You cannot tee your golf ball in the fairway once it is in play.
There are a few times that you may find yourself teeing the ball in the fairway, but these are unique situations that likely have to do with golf course construction.
We will explain that concept a bit further in the next section.
However, the most important thing to remember is that it is not okay to tee a golf ball in a fairway.
Are There Ever Times A Golf Ball Gets Teed Up In A Fairway?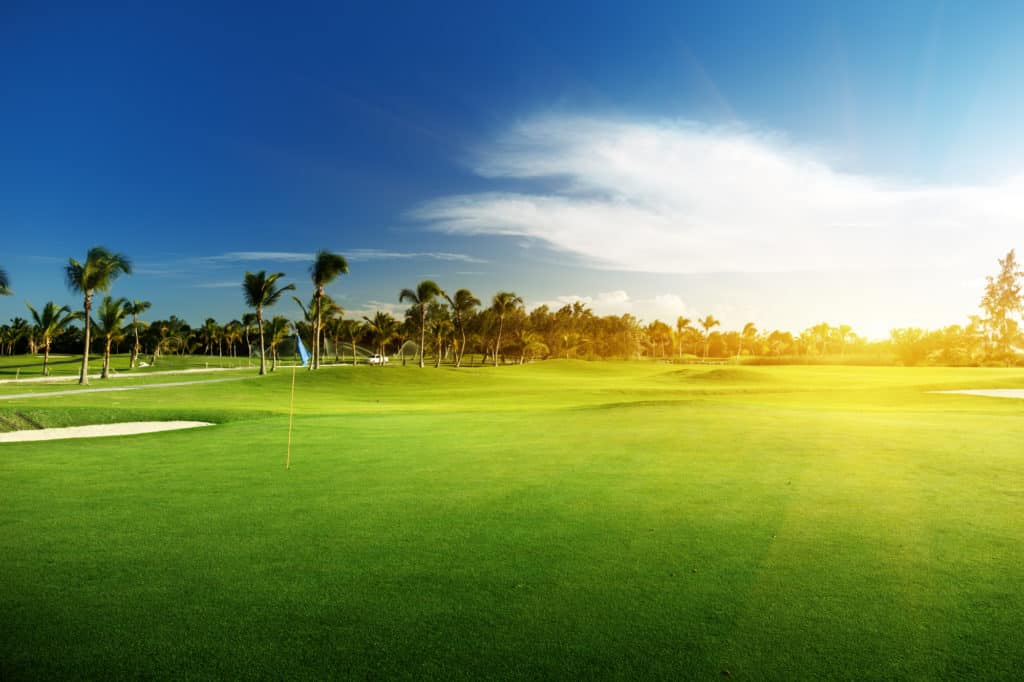 Sometimes golf courses are under construction, or they have temporary tee boxes.
These temporary tee boxes are usually at the start of the fairway.
If you are playing your tee shot from a temporary tee box, marked by the golf course, you may tee your ball in the fairway.
In addition to this situation, some courses also have forward tees.
The forward tees are usually designed for beginner golfers or juniors.
These tees might be in the middle of the fairway, but it is still the location where you hit your tee shot.
Mostly if you are hitting your tee shot, you can use a tee.
If you are hitting your second or third shot, a tee is illegal.
Do You Have To Use A Tee On Your Tee Shot?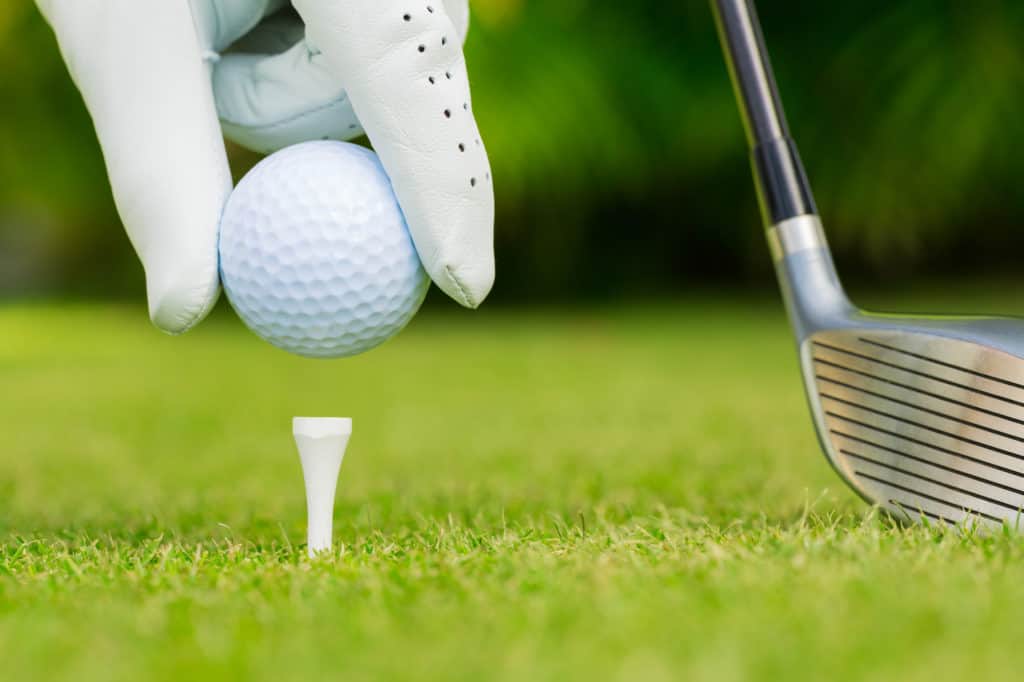 Now that you know the tee box is the only place that it is acceptable to use a tee, you may be wondering if you have to use a tee on a tee box.
The answer is no.
Tees are not mandatory to use in golf, but when playing with some clubs, it is advantageous to use a tee.
Clubs like irons, fairway woods, and even hybrids do not function any better with a tee than without a tee.
However, a driver is complicated to hit without a tee.
Some people will hit their driver "off the deck," but it usually takes a great deal of clubhead speed.
It is also possible to break your driver swinging it this way.
Some golfers make the mistake of teeing their golf ball way up high on a par 3.
If you are hitting an iron off the tee box, it's okay to use a short tee; however, it does not make much sense to use a long one.
With an iron shot, you want to make sure that the ball is sitting in a good spot, but it doesn't have to be teed too high.
You may miss some of the spin and a portion of the sweet spot on the iron if you tee it too high.
Can A Beginner Tee The Ball In The Fairway?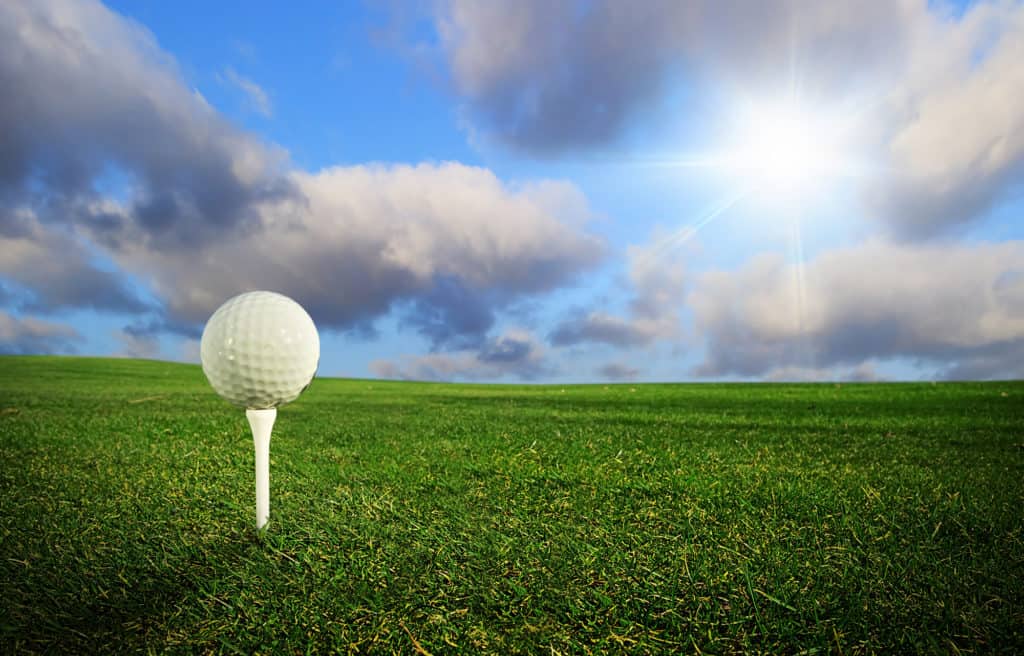 Sometimes you will see beginner golfers teeing the golf ball all along the golf course.
Indeed, they are not playing in a tournament and probably breaking a ton of other golf rules, but there are other issues with this practice.
If you only learn to hit the golf ball off a tee, you will have a tough time transitioning to hitting off the ground.
Although it takes a bit of practice to learn how to launch a golf ball out of a tight fairway lie, it is the game of golf.
Allowing yourself only to practice hitting from a tee is not helping you get any closer to becoming a golfer.
The best way for a beginner to make the game a bit easier is to limit themselves to three or four shots, and if they are not on the green, pick the ball up and put it on the green.
This will allow you to keep up with the pace of play and not cause other issues on the golf course.
What Defines A Tee Box?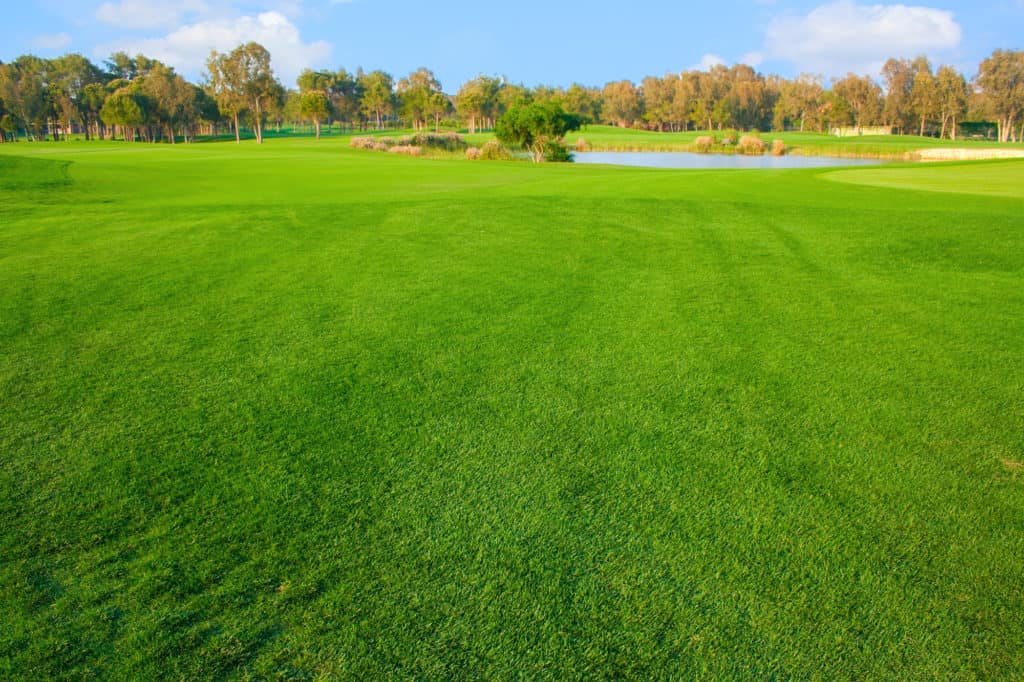 On a golf course, you are probably very familiar with the tee markers.
These are two indicators that vary in color and show you the teeing area of each hole.
The tee box consists of the area between the two tee markers and as far as two club-lengths back from the markers.
A tee box is a rectangular shaped box.
Even if you see that the entire area behind the tee markers is mowed, it does not mean you can tee up in that entire area.
You can never tee up in front of the tee markers.
Conclusion
Next time you see someone teeing the ball on the fairway or rolling the ball around for a better lie, you may want to make sure they understand the rules.
As soon as you hit your tee shot, you must play the ball as it lies until it gets to the green.
When a ball is on the green, you can mark it, clean it and place it back down into play.