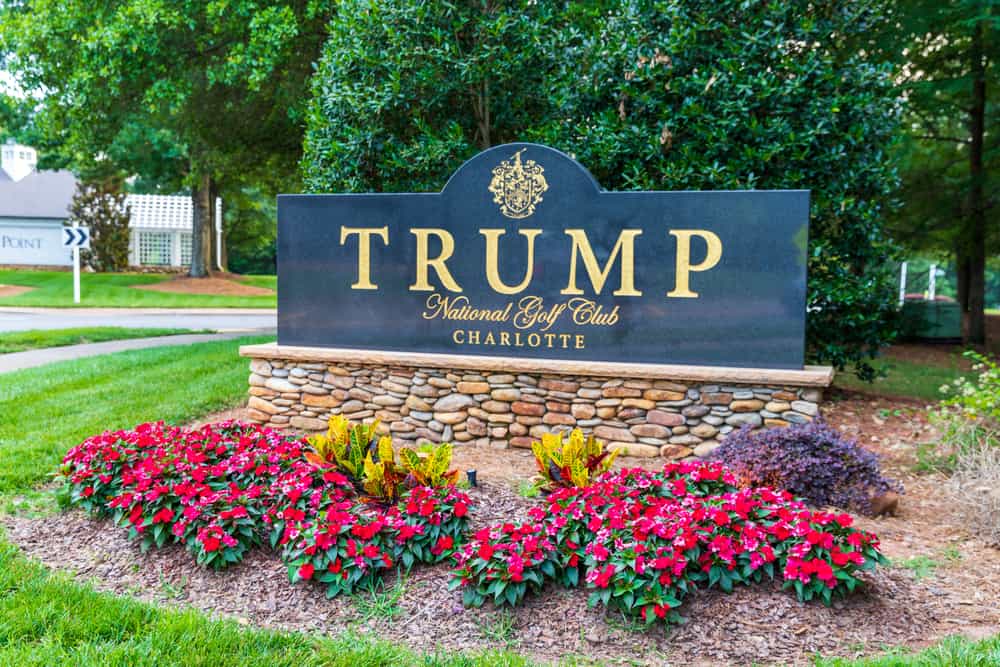 One of the best ways to ensure that you always have a spot to play golf is to join a golf club.
When you join a golf club, you will always have access to high-quality golf, and you get quite a few other benefits along with the membership.
If you are interested in something like this, you have probably started to look into the costs of the membership.
You have probably noticed these memberships are priced incredibly high.
There are quite a few reasons behind this, and some you will be able to manage and control, but others will just frustrate you.
Typically, there is not much that can be done to help you lower membership costs, so most of the time, you will have to adjust where you join if you want to lower costs.
However, let's look into ten reasons joining a golf club is as expensive as it is.
Some of the reasons on our list may surprise you.

Why Are Golf Club Memberships So Expensive? (Top 10 Reasons)
1. Exclusivity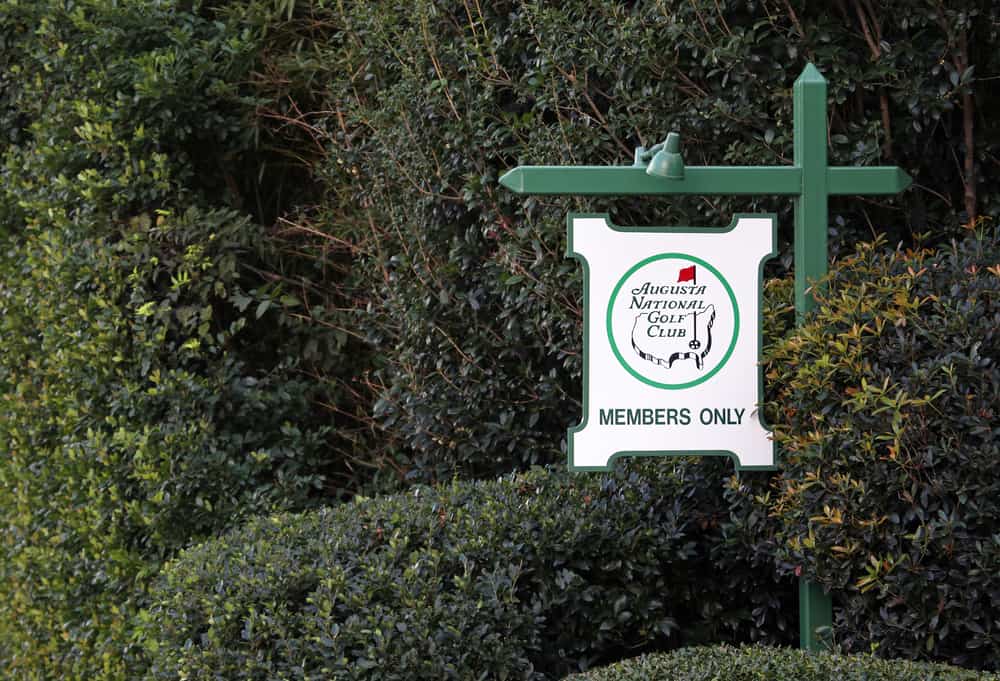 Golf clubs that have private membership are exclusive.
This means that you will not be able to get onto the course unless you have joined and paid the appropriate initiation fee and dues.
Therefore, the club becomes exclusive.
Anytime there is an exclusive situation related to golf and limited membership, the pricing that you pay is going to be higher than you would expect.
The fact that only certain people can get into the golf course makes the price quite a bit higher.
When you compare this to public golf, it is easy to see why the pricing for private golf so much higher.
When you head out to a public golf course, you could be there for hours before you have a chance to even tee off.
In addition, you may run into people on the golf course who do not care about the course or about golf in general.
When you play at a private country club, most of the members care quite deeply about the golf course they are playing, and they work to ensure that it stays in good condition.
Sometimes surrounding yourself with like-minded people is appealing to a potential golf member.
The more exclusive a golf club is, the more it is going to cost you in the end.
Exclusive clubs cost quite a bit more money to run than nonexclusive clubs.
For instance, some very high-end clubs only want members who make millions of dollars a year.
They will set a higher price for their membership in order to accommodate these people and keep it as exclusive as possible.
2. Golf Course Conditions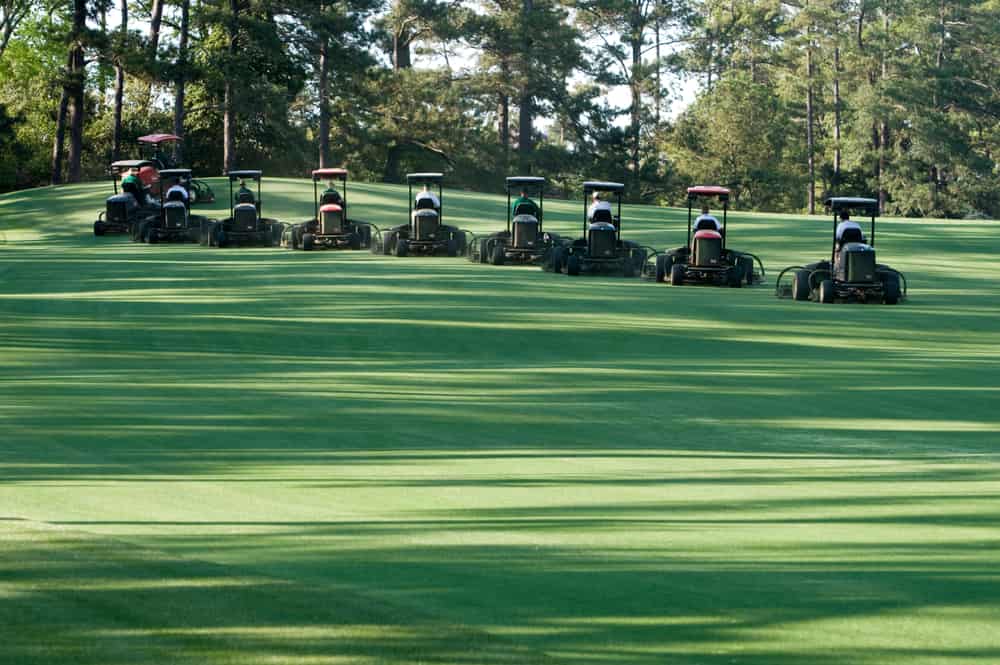 The golf course conditions at a private club are always quite good.
This is a direct result of the money that is invested in these course conditions.
Keeping a golf course looking great will take a lot of time, money, and labor.
In order to keep the golf course conditions at their absolute best, the golf course has to charge quite a bit of money.
Golfers who belong to a private country club are going to expect that the golf course will always be in great shape.
When the course conditions start to slip, members will leave the club, and the entire thing just doesn't work.
The golf course conditions are expected to always be of premium quality, and because of this, there is a cost involved.
Many players would agree that they would never have joined the club if the conditions were not ideal.
The cost to keep the golf course in great condition is accumulated through the water costs and the cost of fertilizer.
Adding these two things up, plus the labor that it takes to keep things looking perfect all the time makes the total price of the membership relatively high.
However, this is something that most private club members are not willing to sacrifice.
3. Smaller Number Of People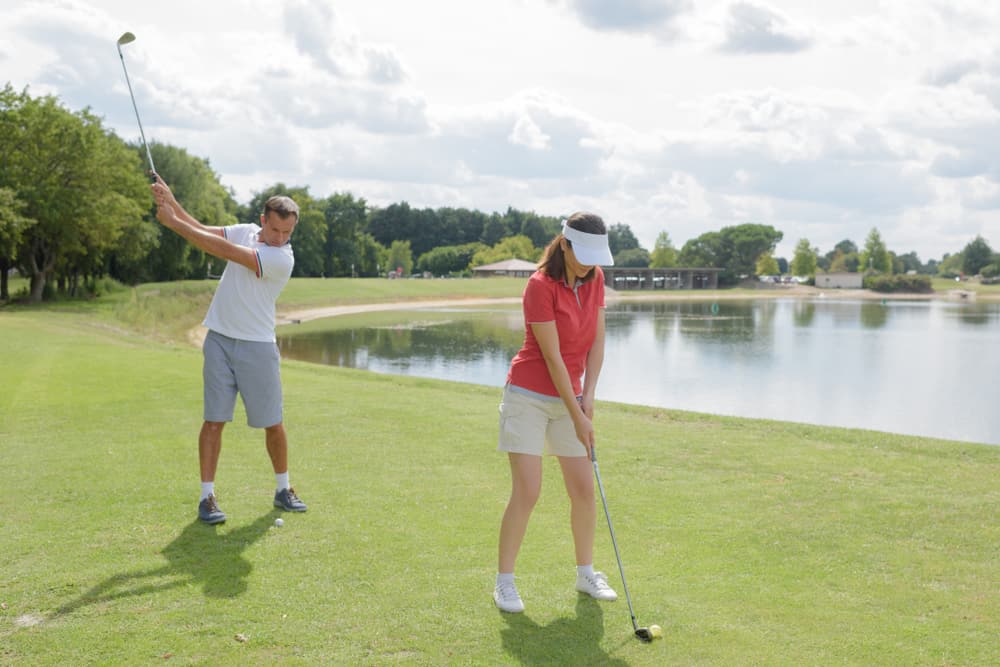 Have you ever gone to a community pool or a community golf course, and it is just completely filled with people?
The number of people you see makes you feel like you need to turn around and head to another place.
With a private club, you very rarely have to deal with this.
For the most part, the club is going to limit its membership so that there is never really a maximum capacity issue.
You will find that even if you are going on a Saturday morning or a Friday afternoon, there is still room for you to enjoy the golf course, the bar, or the dining room.
It is rare for a private club to turn some of its guests away because of the number of people in the club at any given time.
Simply knowing that you always have somewhere to go with very few people having access is going to justify the increased costs you pay for membership.
The higher-priced golf memberships tend to have fewer people there.
This allows for quite a bit of access and an assurance that you will always have a place to sit or a spot on the golf course that you can enjoy.
Once you have gotten used to the concept of dealing with fewer people on a golf course, it becomes challenging to make adjustments and go back to life without the country club.
For this reason, clubs know that they can charge quite a bit of money, and people will still come.
4. Staff And Salaries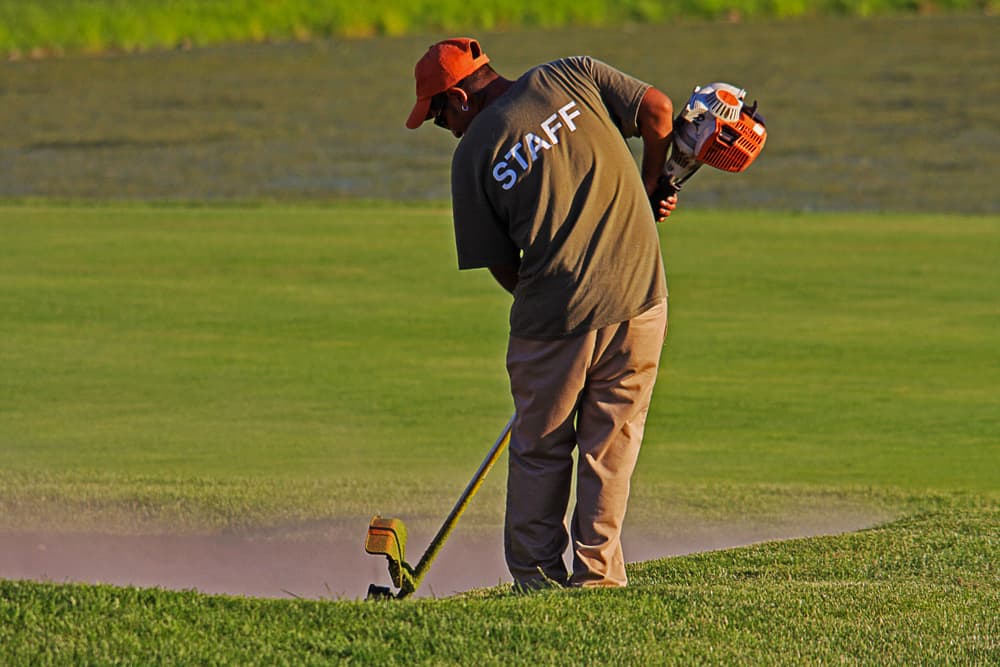 The staff at a country club or private golf club tends to be very well educated and experienced.
These people have spent many years in the industry, and they know what it takes to be able to properly serve the members of the club.
Many golf clubs will not even hire a golf professional unless they have completed the PGA Professional golf management program.
In addition, some clubs will ensure that pros have worked at very high-end exclusive clubs before they ask them to work at a private club as a head professional.
Essentially, these jobs are hard to get, but they are also exceptionally well paid.
Some golf professionals at private high-end golf courses make hundreds of thousands of dollars per year.
They certainly give up quite a bit of their time and their lives to spend at the club, yet they are compensated quite well for it.
To bring in staff that is highly educated and qualified, you have to imagine that the pricing is going to be considerably higher.
The staff, salaries, and overall labor costs of operating a private golf club will increase the membership costs.
The more staff that a club has will also cause a bump in the price.
Overall, it is not difficult to see why these people are compensated well as they often learn your name, your number, and your preferences within just a few weeks of you joining the club.
5. No Trouble Getting On The Course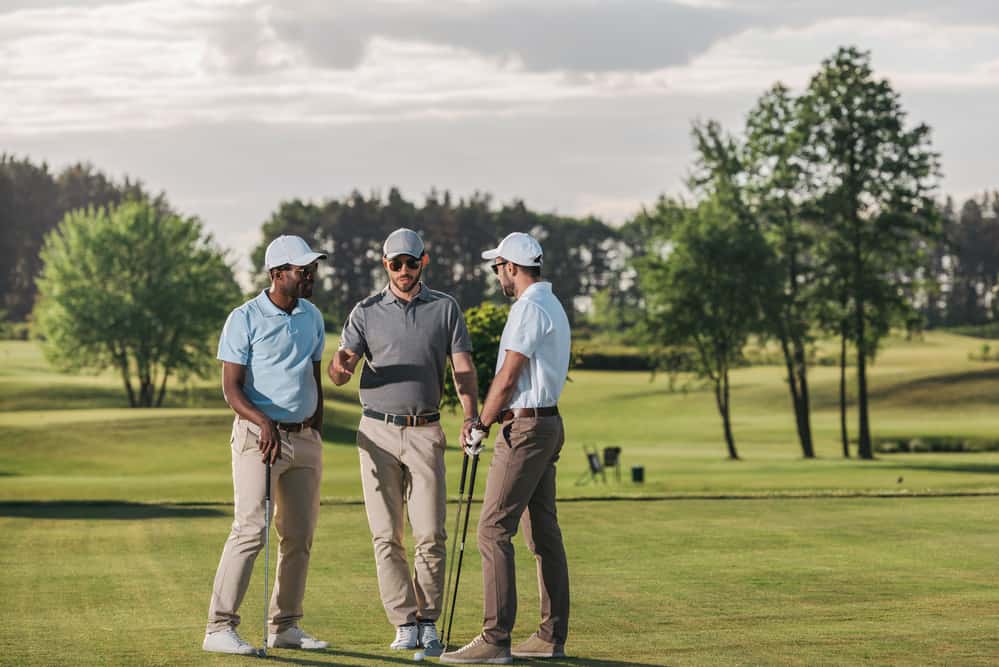 Golfers typically have a busy schedule.
In addition, we know that golfers also have a hard time making sure they can fit enough time in their busy schedules to play golf.
Of course, with a round of golf taking many hours, it can be very frustrating when you don't have time, or your course is booked up during your only available days.
The result is that you don't get to play golf.
At a private golf club, you will pretty much always be able to get on.
It may take a week or so of advanced planning to get your exact tee time, but you should have no trouble finding a time to get out and play.
This is a huge benefit for golfers and something that increases the cost of membership.
In the end, you will find that one of the reasons private golf courses are so expensive is that you will have to pay for this increased access to play.
Having the ability to just walk on or to call up the day before and still have plenty of room to get on the course is certainly something that is not available at a public golf course.
For some private golf clubs, there are no tee times.
The no tee time concept helps golfers feel even more like they are the owners of the club and will have full access to it whenever they please.
Overall, this is a reason that golf club memberships are so expensive, but it is something that people don't really mind paying for.
6. Fast Play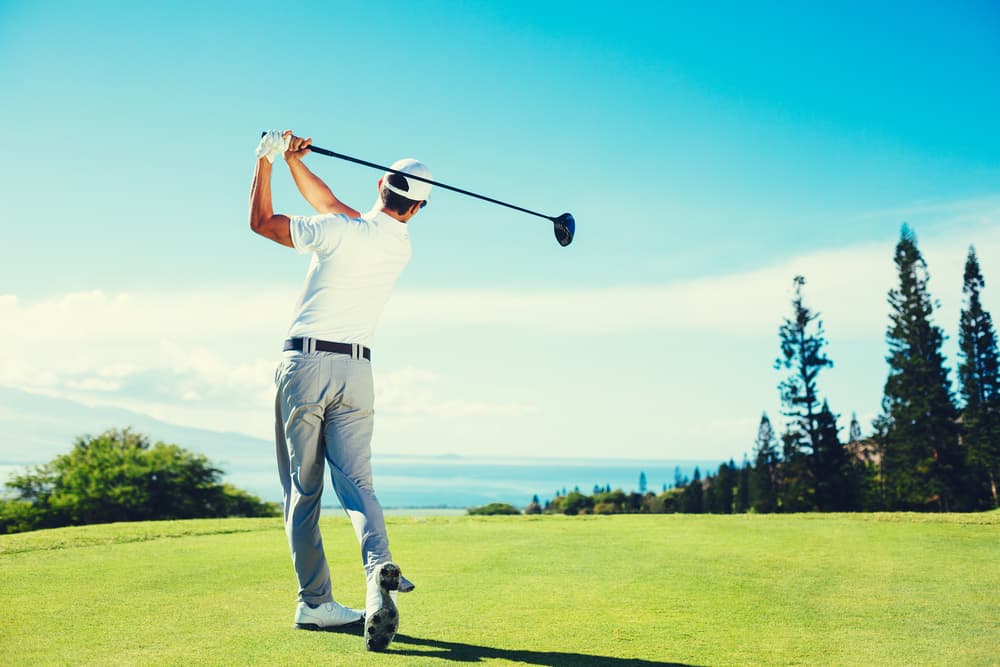 It takes a lot of time to play a round of golf.
Whether you are playing with friends or just getting out for a quick spin around the course, when you can play fast, it is much more enjoyable.
Getting to play fast means that you can get back to the rest of your responsibilities and requirements, but you can still enjoy your time on the course.
Most private country clubs will not tolerate a round of golf that takes longer than four hours.
Of course, if you are looking at playing a public course, the round of golf is probably going to take five or more hours of your time.
Not only is slow play difficult to accommodate in your schedule, but there are issues with it that can make you play worse as well.
Most golfers will agree that they play much better when they are playing at a faster pace.
When you don't have to stand and wait before hitting each shot, it is much easier to keep a rhythm moving and be able to flow.
If you watch professional golfers, you will see that they play in just under four hours.
These guys never look like they are rushing, but they simply move with purpose as they make their way around the golf courses.
When you play as an amateur, this is not always possible.
If somebody hits a shot in the woods and everyone spends ten minutes looking for it, your round is likely going to take much longer than four hours.
However, at a private golf course, players are expected to play quickly.
If you can't keep up with the pace of play, you will be talked to by the professionals or the starter or ranger.
This why it's so important to ensure that you are learning to play fast and move along quickly from one shot to the next.
If you are headed toward country club life, you will need this fast play to enjoy all that the club has to offer.
7. Most Find It Worth It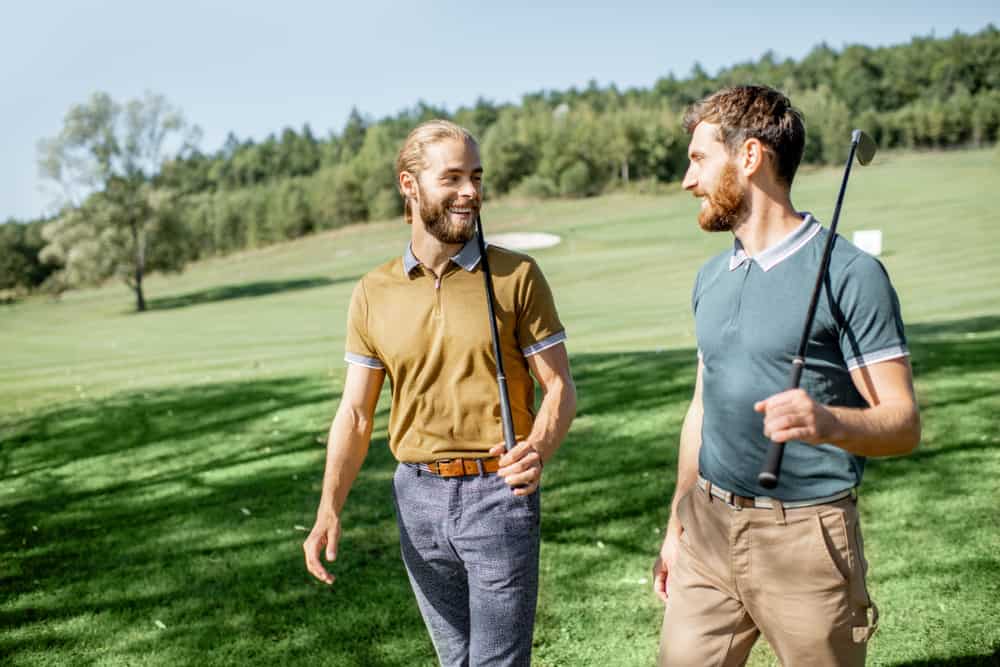 When we talk about why things are so expensive, one of the main reasons that come up is that people are willing to pay.
Golf memberships are so expensive simply because of the fact that people are willing to pay for them.
Since people have no problem forking out the money, the clubs continue to survive and charge more people.
As soon as golf clubs have a hard time filling their membership, you may see pricing go down.
However, this is really not the case for most golf clubs, and it should be noted that the overall golf industry is currently growing.
Therefore, clubs can start charging more and more money and still be able to find people willing to pay for their membership.
Unless there is a major change in the number of people who can join a golf club or afford it, the clubs are going to get quite a bit more expensive.
Golf clubs pay very close attention to the number of members they are bringing in compared to the number of members who are leaving each year.
If the numbers get alarming, they may have to look at the overall prices of their memberships.
However, this is typically done in the form of a joining incentive, but very rarely is the actual cost to join updated all that much.
Private country clubs don't want to bring in members at ultra-reduced rates just to have them leave a few years later.
It is to be expected that costs are high, and this is something that will be known for the longevity of the membership.
8. Can Be A Good Deal For Those Who Play Often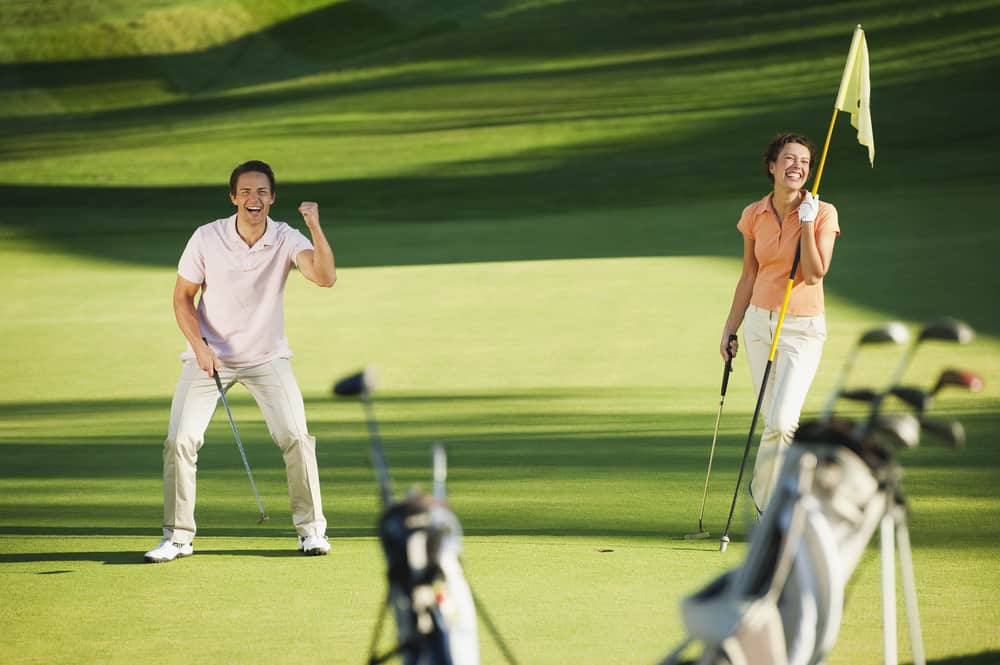 Although memberships for golf can be expensive, it is worth examining the overall costs and doing a bit of math.
For some people who play a lot of golf, the actual membership costs may not be as expensive as you may think.
Think about how much it would cost if you play 12 rounds of golf in a month.
If you join a private club, your cost per round will be around $58.
In addition, you will get access to the restaurant and other amenities that they have at the club.
Some golf clubs also have tennis, pickleball, a pool, and more.
However, if you don't join the club and your typical greens fees and cart are going to be closer to $85 per round, those same 12 rounds are going to cost you over $1,000.
For golfers who play a lot of golf, it is really not going to cost all that much more to join a private club.
Players will have the choice of basically getting to pay upfront for their golf for the month and be able to enjoy getting on a golf course with excellent conditions with ease.
There is definitely a different feel to private club membership, and although it is more expensive, there are some major perks.
In the end, before you say that the club costs too much, do a bit of math to make sure that is actually the case.
9. Walking And Caddies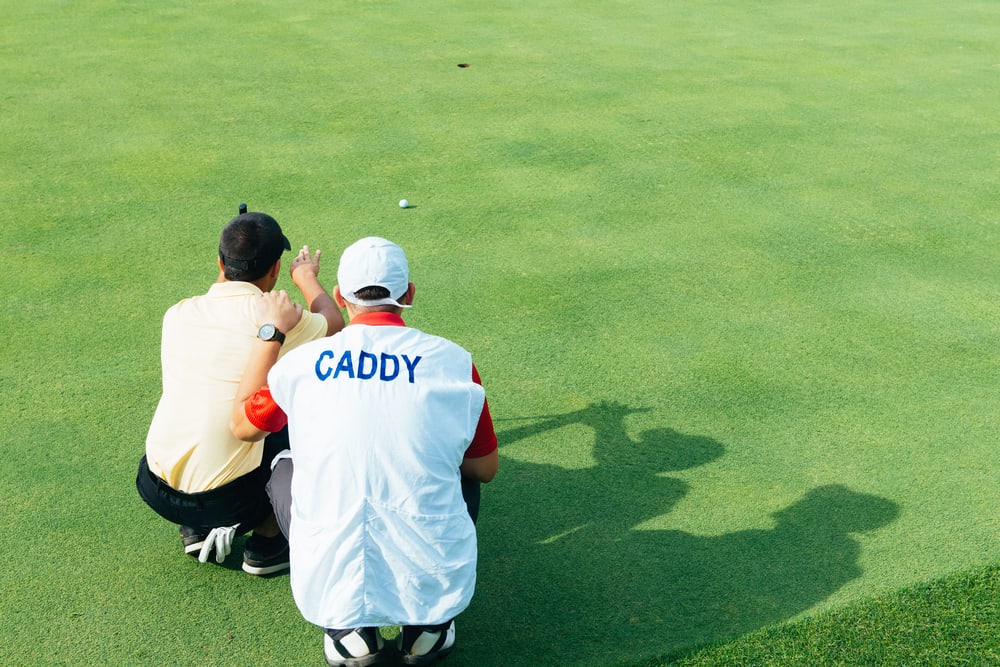 Some private country clubs offer golfers the chance to take caddies.
In addition, many allow golfers the chance to walk the course if they would like.
Walking the golf course may be something that you would think would be available at all golf courses.
However, this is not the case.
Most golf courses are worried that the pace of play is going to be impacted by the walkers.
Therefore, it is essential to consider the fact that if you love to walk, the majority of private clubs offer this experience.
In addition, if you join a club that has caddies, you can have a unique experience each time you head out to play.
Caddies are typically only offered at very high-end golf courses.
This is because the cost of a caddie is relatively high, and only those with higher discretionary incomes are typically able to afford the caddie.
When you walk with a caddie, you can focus so much more on your own game and get the chance to adjust your swing without having to worry about carrying your clubs or moving the golf cart around.
Overall, walking and caddies are just another reason that private golf clubs charge more to join.
10. Access To Other Amenities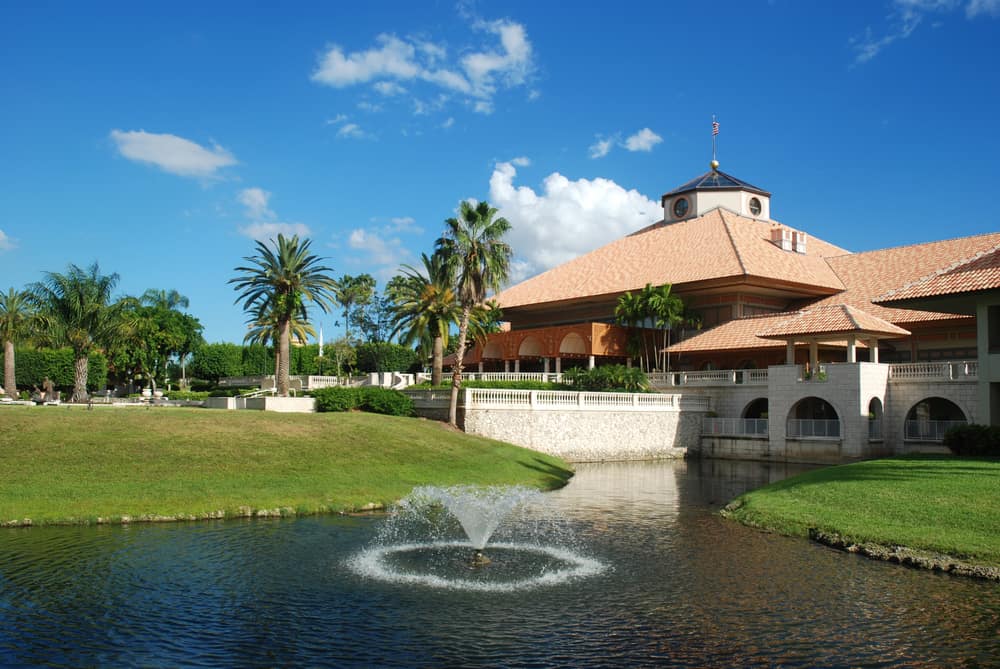 Last but certainly not least is the access to the other amenities that a golf club membership can give you.
In addition to the price that you pay for your golf membership, you will usually get access to things like a pool, tennis, bocce ball, pickleball, and a restaurant.
There are also social events and club tournaments to add to your schedule.
You will find that joining a club can feel a bit like joining a family, and the overall concept of being a member at a club that gives you a variety of entertainment can help to justify the costs.
Overall, the more time you spend at a golf club, the more you will find it to be worth the money.
If you swim a few days a week, get in some golf, play a game of tennis with friends, and eat dinner at the club, it's hard to find a reason not to keep paying those dues.
Golf clubs strive to create an all-around great place for entertainment, and because of that, they are going to be able to charge quite a bit more.
We have researched and studied many golf clubs through the years.
People will join a club based on the golf courses because they know this is where they will spend most of their time.
However, the extra amenities a club offers will make it that much easier to stay lifelong members of the club.
The more fun and entertainment there is to be had, the harder it is to give the club up.
With the price of golf club memberships, some people who suffer financial hardships have to let the club go, but these extra amenities often make them fight a bit harder to stay.
The bottom line is that having to take care of a pool, tennis courts, restaurants, and more will significantly impact the overall pricing of golf membership.