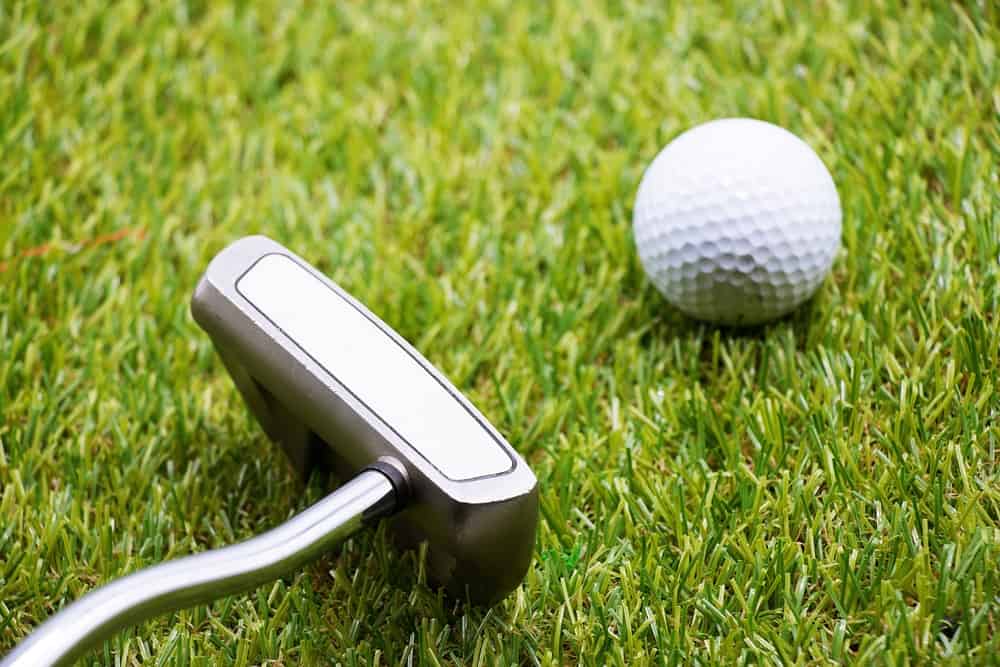 Golf putters use to be one of the most affordable golf clubs in the bag.
However, as time has gone on, the putters have been getting more and more expensive.
Where a golf putter typically used to be around $100, the price is now going to be closer to $300 or $500 for a great putter.
There are some reasons behind these increases in price, so it is vital to make sure that you understand what separates a good putter from a bad.
Here are some things that you should know about why golf putters are so expensive and what you can do about it.
Chances are there are reasons on this list that you have not yet considered about the higher pricing of golf putters.

Why Are Putters So Expensive? (Top 10 Reasons)
1. Materials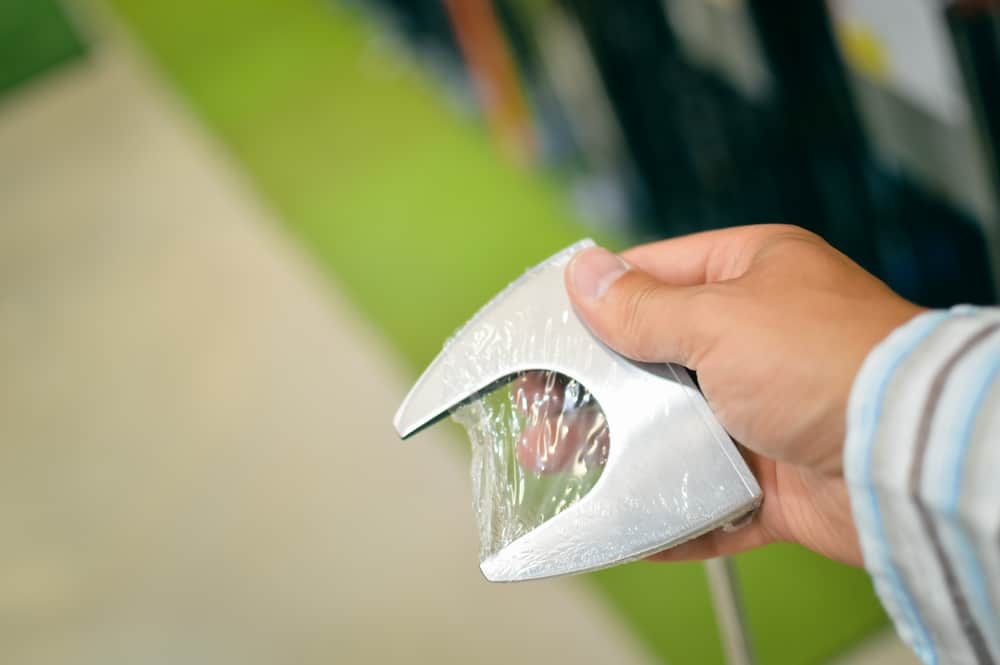 A putter is made with a variety of materials.
In the past, the putter would be made from a solid piece of steel that has been milled to have a softer feel at impact.
However, as time has progressed, more materials have been introduced into the world of golf putters.
The more materials that have come onto the market, the greater the versatility in the putter design and the capabilities of the putter as well.
These materials are going to be much more expensive than what was used in years past when putters were first created.
You may be surprised by the different types of carbon and steel used in the face of a putter.
Some composite materials are going to be used in the face of the putter as well.
The general idea is to make sure that the putter has a soft feel but a high MOI.
In order to make that happen, the technology used in the putter designs has had to change quite a bit.
Luckily, as these technologies become more streamlined and golfers learn what works for them and what doesn't, the materials on these putters could end up decreasing a bit in price.
It takes time to find out what putter will work best for your game, but once you have one in place, you can stick with it for years to come.
2. Customization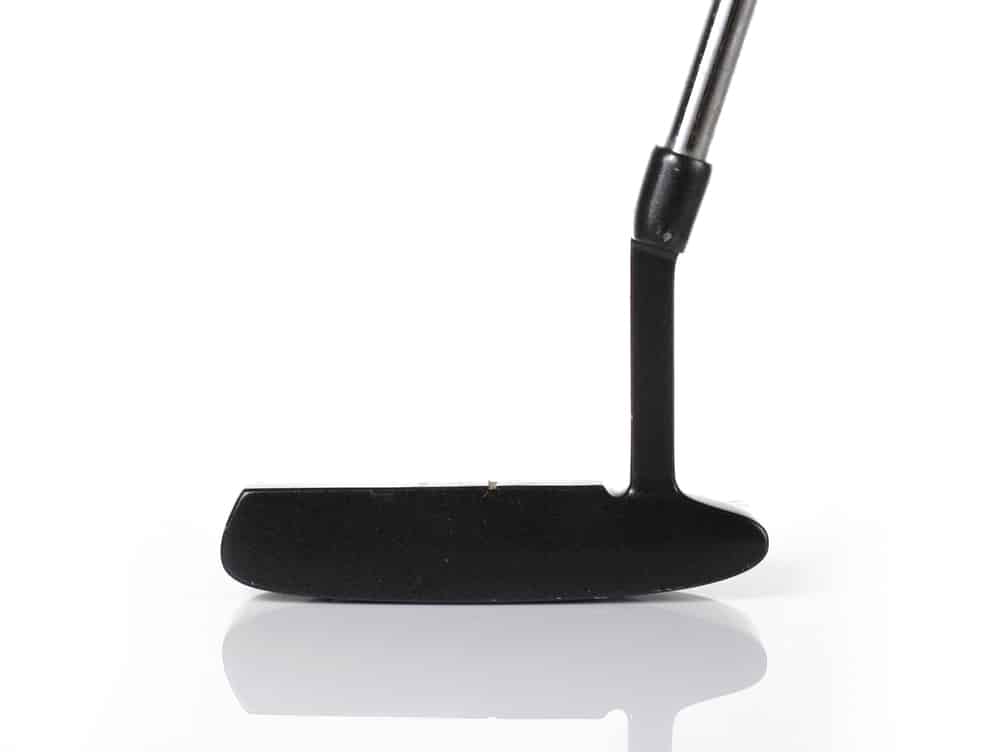 Golf putters are now available with a lot of customization.
You can get a putter that is custom fit to your needs, and this has been around for a while, but there are other levels of customization now available in putters that can make them even more expensive
The customization available today will include things like custom colors, designs, initials, and more.
Having this type of customization on your putter means that it will be unique for you.
Of course, for something unique like this, you should make sure that you are getting a putter you plan to stick with for many years.
With a custom product, you are going to pay much higher prices simply because there is going to be a unique manufacturing process that your specific putter needs to go through.
For instance, if you are getting your initials on your putter or something else that is unique, like a color pattern or design, an individual will have to spend time working on the putter.
They will have to hold your putter and take their time to create a product that is specific to your needs.
Obviously, with something like this, the labor costs are going to be relatively high.
Anytime a product does not go through the typical assembly line, and it requires some additional manufacturing or work to be done to it, the pricing will be considerably higher.
For those who are serious about their putting, having a custom-designed putter that you can feel confident in is well worth the money.
Many people invest in a custom putter because they want to look down at the putter and feel confident about the club they have and its ability.
If you look down at a putter and are unsure about whether or not this ball is going to make it into the hole, your putter is not a perfect fit.
Since so much of the putting game is mental, it is essential to feel confident in the putter you have in your hands.
3. Brand Name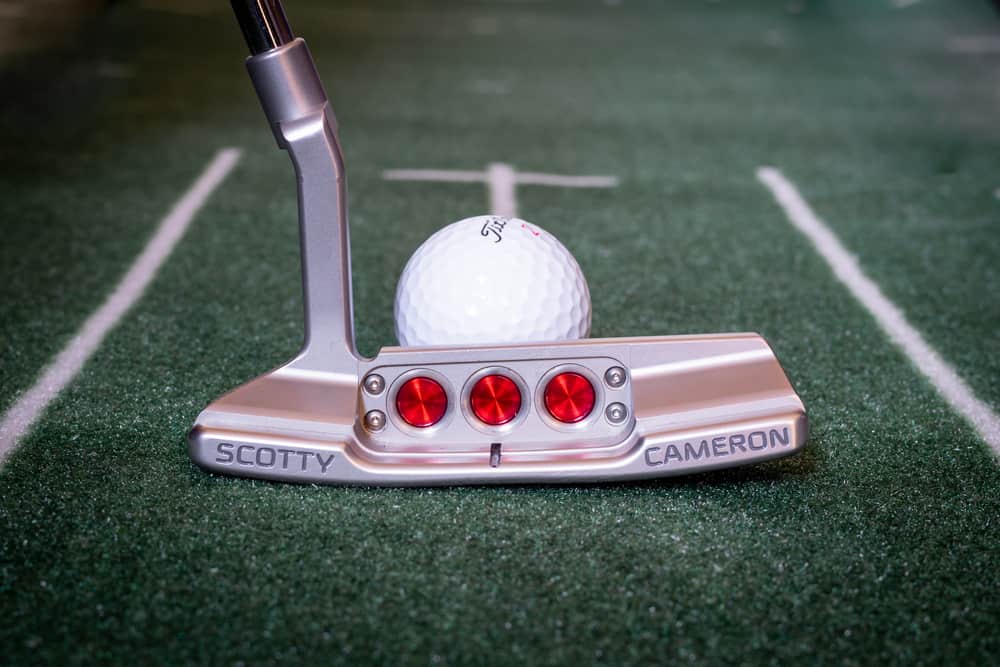 Another reason that putters are so expensive is that the brand names have worked to compete with each other.
For instance, names like Scotty Cameron and Odyssey are continuing to charge more and more money because the brand is so well known and has grown to be such a strong brand in the industry.
The brand name of a putter is important, but it is really about the company that stands behind the product.
When a customer is certain that they are getting the best putter technology on the market, they are going to be much more likely to continue to purchase that brand.
When people put an Odyssey putter in their hands, they know it will be good, so they only need to find one that will be a match for their individual golf game.
Brand name putters like Scotty Cameron are all over the PGA Tour, and therefore, people feel confident that they are among the best putters in the game of golf.
The brand name means a lot, and it allows these companies to charge quite a bit more for their products simply because they are brand name products.
Overall, we can tell you that brand name putters tend to be quite good.
However, as more and more small companies create these handmade alternatives to putters, the brand name may start to have less of an impact on the overall pricing of the putters.
4. Importance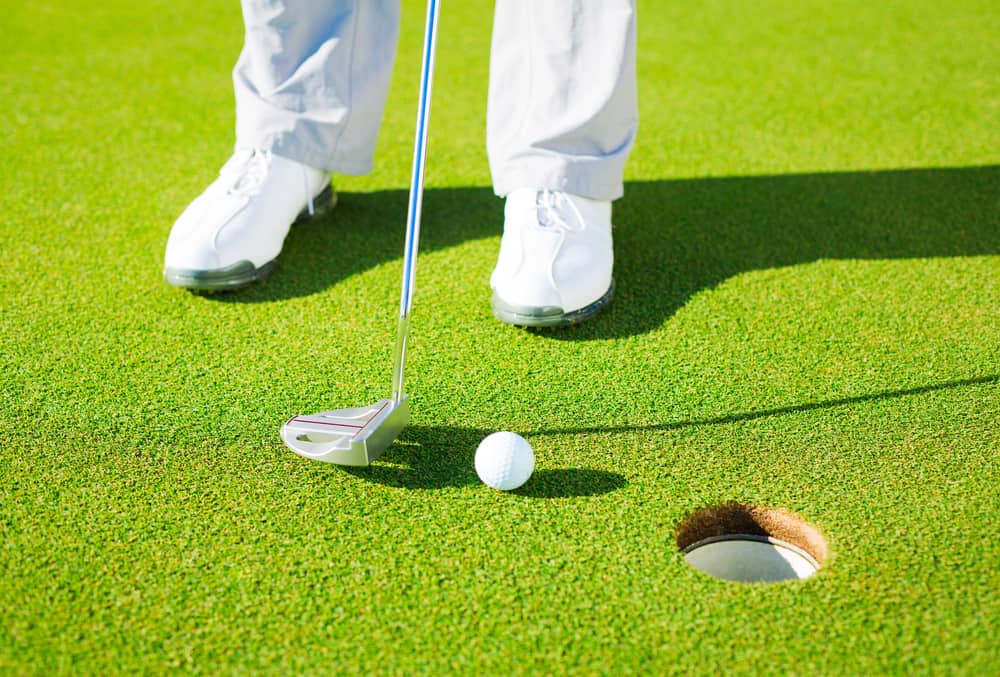 Golf putters are the most important golf club in the bag.
When you have a golf putter in your hand, you will be able to complete each hole.
After all, the golf putter is what allows golfers to be able to score lower.
Although your tee shot, approach shot, and chip are all going to matter, it is incredibly powerful to know that a six-inch putt can mean just as much as a 320-yard drive.
Golfers who understand the game well know that putting is going to be the most critical part of the game.
No other club will be pulled out on every hole of the golf course.
Only the putter is something that you will continue to go after time and time again.
When you look at the total pricing of a putter for all that it can offer you during a round, is it really that expensive?
Do golf putters have to be lower in price for people to use them?
Not really.
Regardless of the price of the putter, golfers realize that they are important and that they must be included as part of the critical equipment in the set.
We can easily see how putter pricing got so expensive with the importance of these clubs and the performance that they can offer an individual golfer.
The next time someone asks you why you spent $400 on a golf putter, simply tell them it's because it is important.
Without a doubt, your putter is a club that is worth spending money on.
5. Precision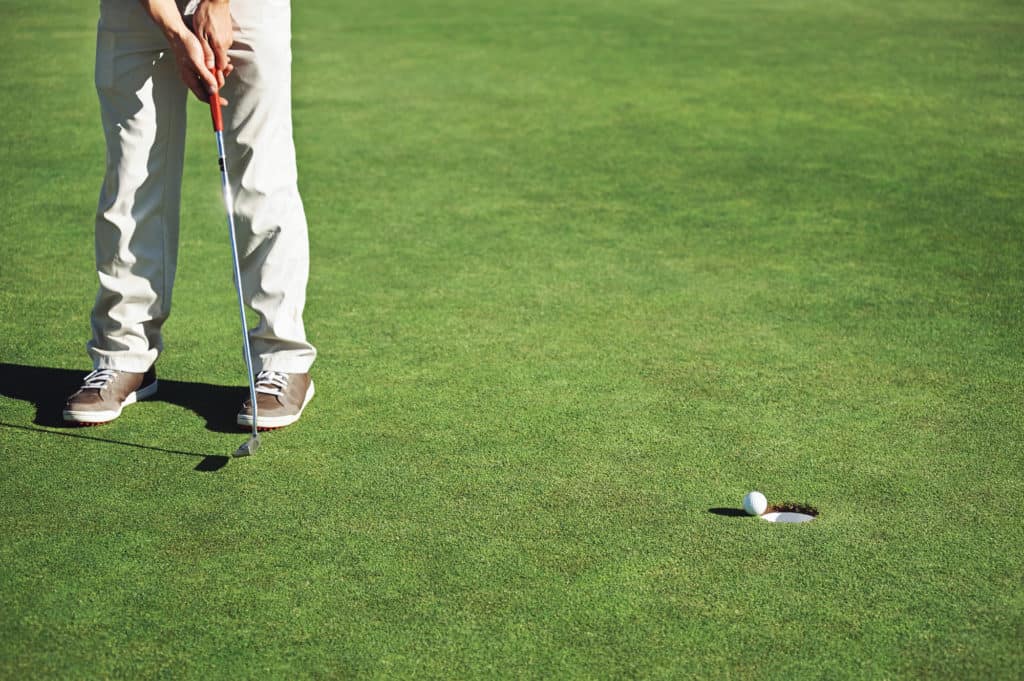 The better you get at golf, the more you will realize how important precision is.
It pays to be precise with every shot that you hit.
If you want to be able to score lower, you must ensure that you are precise with all of your golf shots and that you are continually working on getting close to the pin.
The difference of a centimeter in the game of golf can equate to large discrepancies in yardage and dispersion when you are on the course.
Since there is such a fine line between making a putt and missing a putt, a putter must be very precise.
This means that the face of the putter has to be worked on quite carefully, and the putter must be checked and perfected before it leaves the warehouse.
Golf putters that are off by the slightest bit are going to cause some major issues for people.
If you have a putter with a loft or lie issue, you may think that you are struggling with getting the ball in the hole because of your stroke when it could be just the specifications of the putter that are off.
The precision on the face of the putter is also critical.
If your putter is not in good condition, or it creates a poor spin on the golf ball, you will end up missing quite a few putts as well.
With golf putters being so expensive, golfers can feel as though they are more precise when it comes to accuracy and consistency.
6. Alignment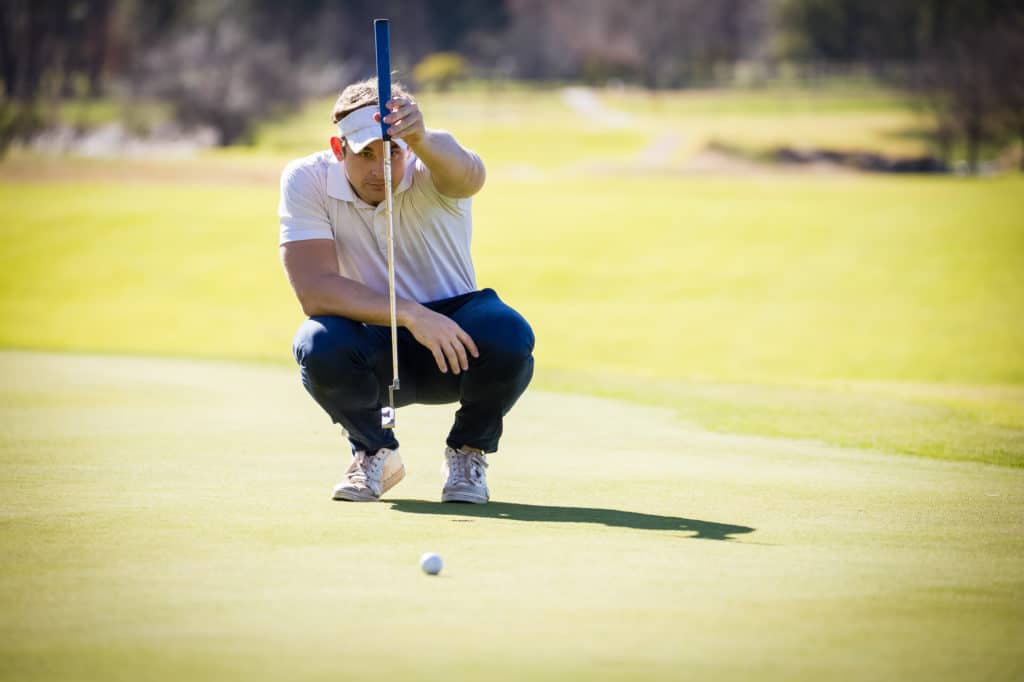 Lining up with your putter can be quite difficult.
Alignment is hard, and the best putters on the market will do everything they can to make lining up and making golf putts quite a bit easier.
When you line up your putt, you will need to be able to envision the line from the putter to the ball.
If you can see this line and learn how to follow and putt the ball down this line consistently, you will end up with much lower scores.
Alignment is not simply just a line on the top of the putter anymore.
There has been quite a bit of research and development that goes into putting that will help golfers.
The new alignment technology includes coloration, lines, and an overall look that helps golfers make sure they are on the right line.
It pays to purchase a putter that helps you line up to the hole.
For most golfers, two issues can cause you to miss the golf hole.
The first is your alignment and the second is the speed.
Once you get the speed of the greens down and you learn how to control the length of your stroke, it is then time to work on alignment.
You will see many of the modern golf putters on the market have a new larger mallet head design.
The larger design makes it easier to line up and see that the ball is heading down the proper track to make it to the hole.
With the advances in this visualization technology and the importance that this has for a golfer's game, a player must choose a putter that helps them line up easier.
A golf putter's alignment is a major reason that the putters are continuing to cost golfers more and more money.
However, as we have seen with many of these reasons behind expensive putters, the technology you get will be well worth the money you spend.
7. Chance To Improve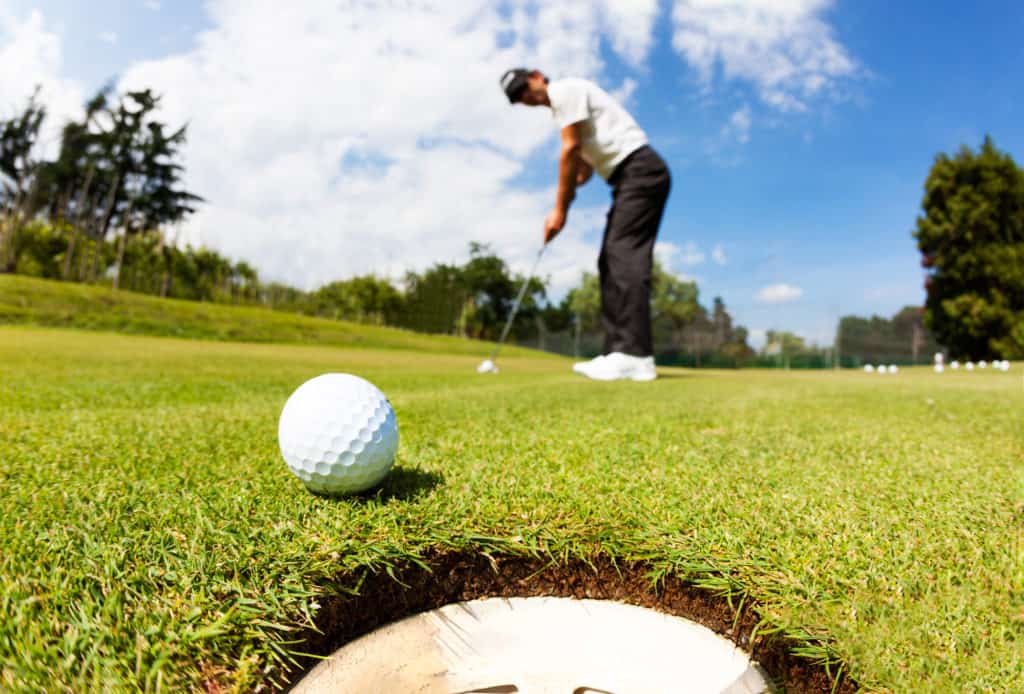 A golf putter offers a player a chance to improve their score.
Whether you are a five handicap or a 25 handicap, you will always want to shoot lower scores.
This is simply a fact of the game and something that is almost unavoidable.
If you think you will be happy the first time you shoot 79, you will eventually change that goal to 78, and then 77, etc.
The game keeps changing and improving, and as that happens, new equipment is released.
Since a golf putter is such a big part of the game, it offers most players a very good chance to improve their scores.
If you are currently three-putting most greens and the option of a $400 putter gives you the idea that you could suddenly start two-putting, the money will very likely be well spent.
Even just eliminating three-putts and taking your golf game down to two putts is going to save quite a few strokes on your scores.
Think about one club that could instantly remove three to six strokes the next time you go out to play.
This is quite a bit of scoring and something that should be considered by many players.
Putters are so expensive because they give golfers a real chance to improve their overall golf scores.
By learning how to lower your scores in this way, you are going to enjoy the golf course more and be well on your way to becoming a great player.
The first step, however, seems to be an expensive putter.
Golfers would much rather purchase a putter that is a lot of money than spend hours on the green perfecting their stroke with a mediocre putter as this is just the nature of most people.
8. Golf Putter Shaft Technology
For many years, the golf putter shaft really made no difference to the performance of the club.
This was until Odyssey started to realize that there is actually quite a bit about the shaft that matters.
Players need to consider the golf putter shaft now, just as they considered the head and the grip in the past.
The Odyssey Stroke Lab putters have a shaft that is partially graphite and partially steel.
This, of course, has increased the pricing that you will pay for these golf clubs.
Now that the golf shaft is going to be partially made of graphite, the cheap steel alternative that was originally put into play is no longer part of the equation.
At first, golfers were a bit skeptical about the difference that the golf shaft made in golf putter technology.
However, as time has gone on, more and more players are seeing the difference in feel that this putter creates.
Therefore, you are probably going to see more companies releasing golf putter shafts that have quite a bit more technology involved in them.
Plan on seeing different shaft options in putters and plenty of higher-end options now that this technology has proven itself on the golf market.
9. Smaller Manufacturers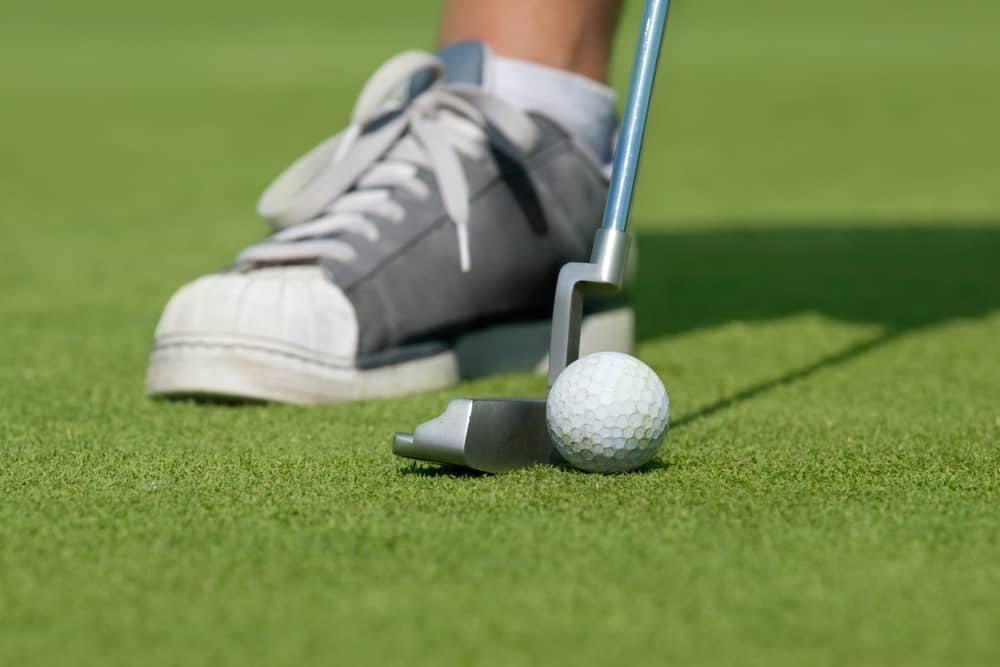 Putters are starting to become their own specialty industry within the world of golf equipment.
These small manufacturers are building up companies that are well known for feel and impressive precision when on the golf course.
Putters are very expensive when they come from these manufacturers because the pricing of these putters has to be able to keep the organizations open and thriving.
If a golf putter manufacturer is only selling a few putters a week, you can bet that those are going to be expensive putters.
When you look at a larger manufacturer known for making putters for the masses, they can produce and sell more putters, thereby lowering the price.
No other golf clubs in your bag are being custom created and independently manufactured in this way like golf putters are.
You are not seeing small companies specializing in the five wood starting up all over the world.
Since putters are unique and become so much more of a niche, it will only increase from here.
Expect to see more companies jumping into the putter business—and the prices continuing to increase.
10. Face Inserts
Many putters are going to have a face insert technology.
The face insert is essential because it allows for the performance that the golf manufacturer is looking for in their design.
Face insert putters tend to be a little softer and higher performing than some of the pre-steel, milled golf putters.
Some golfers still want one solid piece of equipment to swing with, but most are fine with the different face insert technologies.
In addition to installing these face inserts, they will need to be manufactured separately from the putter head itself and then installed.
The time, testing, and materials that go into creating a great face insert are quite advanced.
If you have ever had the chance to putt with the Odyssey White Hot with the micro hinge insert, you know how much the face insert matters.
When golfers talk about feel in a putter, they are pretty much referring to the way that the ball comes off of the face insert.
Since this will be what players remember about a putter and how they judge whether or not it is good, companies need to create high-quality face inserts for their clubs.
As this technology continues to grow and become more important, chances are you will see an even larger increase in the total pricing that you pay for golf putters.
Conclusion
Hopefully, you now have a better understanding of why golf putters are so expensive.
There are both technological and business reasons behind this.
You have to find a putter that is a good fit and feel for your game, regardless of the cost.
Most of the time, golfers forget how vital a golf putter is, and they will be turned away by the high cost of a putter.
However, if you can learn how to use a golf putter the right way, the price you pay for it will be well worth it.
Spend some time thinking about how vital a putter is to your game, and chances are you will have a much easier time justifying the price.