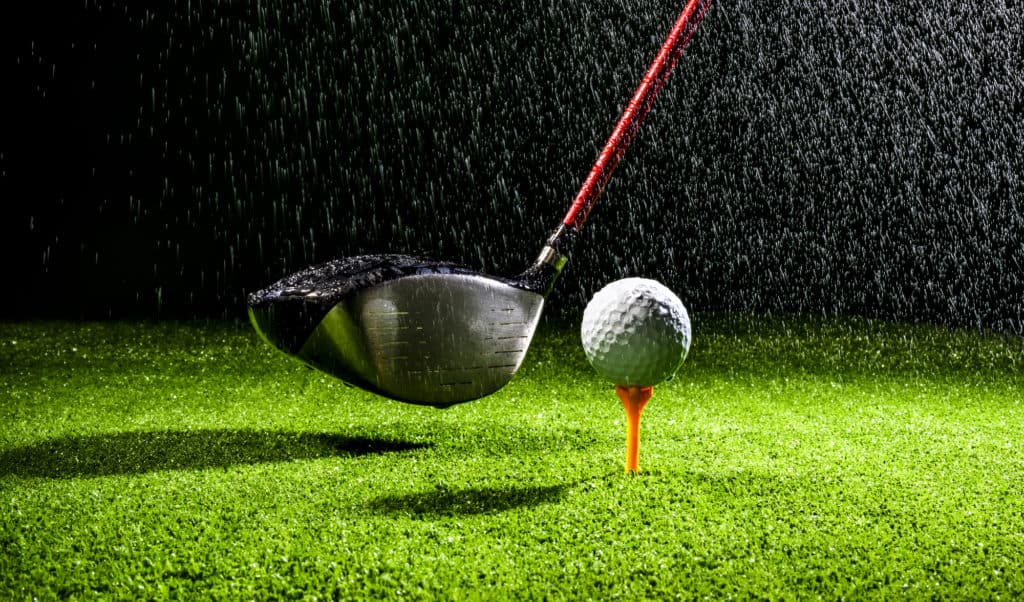 If you are a golfer who slices the golf ball, you are not alone.
Slicing is probably the most common and most frustrating miss-hit of the amateur golfer.
Golfers who slice the ball are continually working to fix the issues that cause the slice.
The fact that there is equipment available which allows you to fix a slice, many golfers are very quick to make a change to a new driver.
Some golf drivers are better than others, but here are the top ten best drivers for fixing that slice.

Top 10 Best Drivers for a Slice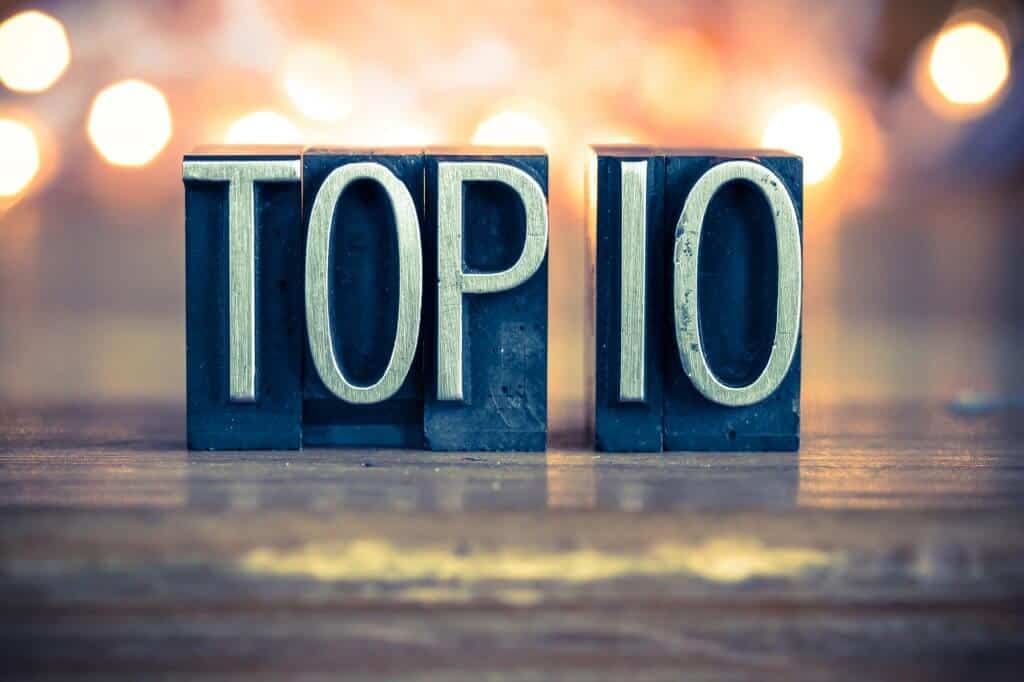 1. TaylorMade SIM Max D Driver
Key Features
Speed injected
Twist face technology
Oversized face
At the top of our list is the TaylorMade SIM Max D Driver.
TaylorMade always makes a version of a draw driver each year.
The draw biased club always has a slightly closed clubface, but it does not sacrifice any of the distance performance you can get.
The SIM Max is the most technologically advanced driver TaylorMade has to offer.
It has an enormous face and the same twist face technology you have seen for years.
Twist Face helps golf players where they miss the ball the most.
Where your previous misses may lose out on twenty or thirty yards of distance, the SIM Max will not.
As with the M6 driver, the SIM Max has a speed injected clubface to make sure your club is as close to the legal limit as possible.
The TaylorMade SIM Max is a driver made with many materials.
They were able to incorporate carbon, titanium, and steel.
This allowed for lots of lightweight feel and a lower center of gravity.
The SIM Max has a two-degree loft sleeve, so when you play with this driver, not only will it help your slice, it will give you a custom feel.
The only real downside to this golf club is that it is priced quite a bit higher than other options on the market.
Pros
Brand new technology
Lots of ball speed
Draw biased
Cons
2. Callaway Golf Men's Rogue Draw Driver
Key Features
Jailbreak bars
Draw bias clubface
Boeing Aero design
The Callaway Rogue Draw driver takes the fantastic benefits of the Rogue driver and makes them accessible to the golfer who slices.
The Rogue driver is known for its incredible distance and impressive forgiveness.
With the Triaxial Carbon Crown, this is also a lightweight driver which will help golfers with slower swing speeds to get the power they need.
The shaft selections in the Rogue Draw driver are also considered premium, and they will help players release the golf ball.
We love the Jailbreak technology because it allows players to get maximum distance from a driver without having to put in too much more effort.
Callaway worked with Boeing when making this club so that it would travel through the air with ease.
If any company knows how to get an object to move through the air quickly, it is Boeing.
Pros
High-performance shaft
Lightweight crown
Low center of gravity
Easy to adjust
Cons
Does not have the best sound and feel
3. TaylorMade M2 D Type Driver
Key Features
Two-tiered sole
Lots of forgiveness
Draw bias
The TaylorMade M2 D Type Drivers are built with forgiveness in mind.
Anytime you see a TaylorMade driver with the D next to the title, you will know it is built to encourage a draw.
We love that the M2 D Type driver features geocoustic technology considerably improves the sound and feel.
Many of the drivers that are forgiving don't feel as great.
Luckily, players are pleased with the performance of the M2 D Type.
TaylorMade has come a long way since the M2 driver, but this club still offers tons of performance at a very fair price.
The speed pocket technology and low center of gravity have been continued in both the SIM Max and the M6 drivers as well.
Although it is a lot of credit to give, you could say that the M2 driver kicked off the impressive performance of the TaylorMade drivers.
Pros
Six layer carbon crown
Low center of gravity
Speed pocket technology
Large sweet spot
Cons
Not the latest, may not be as long as the SIM Max
4. PGX Offset Golf Driver
Key Features
Very low pricing
Offset
Nice looking design
If you have been waiting for the bargain-priced golf driver, you have found it!
The PGX Offset driver offers some incredible performance at a fraction of the cost of other golf clubs on the market.
Although this is not a draw bias club and it does not offer adjustability, it is offset.
The offset nature makes it much easier for the golfer to square up the clubface at impact.
The PGX Offset driver comes in a matte black finish which gives the club a modern and sleek look.
This certainly looks like a much more expensive golf club than it is.
Pros
Great looking golf club
Offset face
Low pricing
Cons
Not as long as some of the other clubs on the market
Won't work well for fast swing speeds
5. King Cobra F-Max Airspeed Offset Driver 2020 Model You Choose Hand Loft Flex
Key Features
Offset
Very lightweight
Heel biased
Since we are talking about offset golf clubs, we must mention the F Max Airspeed.
This is a brand new design from Cobra, and it is offered in an offset as well as a straight neck model.
F-Max Airspeed is an extremely lightweight driver designed for golfers with slower swing speeds.
Generally thought of as a senior golf driver, the Airspeed Offset also works well for a beginner who is trying to work on building up club head speed.
The carbon fiber crown on the Airspeed will save about ten grams of weight compared to previous models.
This weight has been repositioned to allow for a much lower center of gravity.
Because the Airspeed is not an adjustable driver, there is a considerable amount of weight saved in the hosel.
This weight savings is what is helping golfers get the ball speed they need off the tee.
Pros
Brand new design
Great ball speeds
Lightweight for slower swinging golfers
Offset
Cons
6. Cleveland Golf Launcher Turbo Draw Type Driver
Key Features
Turbocharged cup face
Low center of gravity
Hibore crown
The Cleveland Golf Launcher Turbo Draw Type Driver is one of the top performers when it comes to forgiveness.
Cleveland does not always compete when you compare ball speeds from one company to the next, but when it comes to forgiveness, they lead the way.
The fact that the Launcher Turbo Face is turbocharged significantly helps it get some higher ball speeds.
The crown of the Cleveland Launcher Turbo is much lighter than other golf clubs on the market, and this makes it an excellent choice for the slower swinging player.
We love that Cleveland always chooses to have their golf shafts custom manufactured to fit in their club heads.
They didn't create a high performing driver only to pair it with any stock shaft.
They take this part of the process very seriously, and it leads to some very high performing club/shaft combos.
The Launcher Turbo Charged is a draw bias model, so it will have a slightly closed clubface.
Pros
Very lightweight hosel
Low center of gravity
Counterbalanced shaft design
Fairly priced driver
Draw model with a closed clubface
Cons
Not as much distance as other clubs on the market
7. Callaway Golf 2020 Mavrik Max Driver
Key Features
Jailbreak bars
Created with Artificial Intelligence
FS2S Titanium Face
The brand new Callaway Mavrik Max Driver is an excellent club for those who have a slice.
Three Callaway Mavrik drivers were released this year.
One is the Mavrik, the Mavrik Max, and the Mavrik Sub Zero.
If you are a lower handicap player seeking feel and playability, than the Sub Zero is for you.
The Mavrik and Mavrik Max were developed for the Mid to High Handicap players.
The Mavrik Max is the most forgiving of the group as it has a much larger clubface.
The sweet spot is very large on the Mavrik Max, and you can get plenty of distance.
We also love that it is adjustable so you can close the clubface should you need to.
As we have mentioned, slightly closing the clubface is going to make a significant impact on the ball flight and help you straighten things out.
The new face architecture on the Mavrik is partly what makes its performance so superior.
If you need distance or forgiveness, this lightweight driver can make a big difference in your game.
Of course, the pricing of the Mavrik Max is a little high because it is a new release.
The technology on the club is superior enough that it will be a long time before you would ever need to replace this club.
Pros
Jailbreak bars
FS2S Titanium Face
Very high MOI
Low Center of Gravity
Cons
8. TaylorMade Golf M6 D-Type Driver (460cc)
Key Features
Draw type
Twist Face technology
Speed injection
As you may have noticed, several drivers on this list are from TaylorMade.
As much as TaylorMade focuses on clubhead speed, they are also very fair when it comes to performance and forgiveness.
Every time an M6 driver leaves the warehouse, the face is tested, and it is speed injected to make sure it delivers the highest performance possible.
We love that golfers can rest assured, knowing they are playing with a superior golf club.
The M6 was a very high performing club, but when the SIM Max was released, the pricing dropped considerably.
One of the exciting things about the M6 Draw is that not only is the club built to help you get a more right to left ball flight, but it's done with paint.
The M6 Draw is painted a certain way to let golfers who slice the ball have more confidence they can hit it straight.
Pros
Aerodynamic shaping
Forgiving draw bias club
Pricing has dropped
Cons
Not as long as the SIM Max
9. Cobra Golf 2020 Men's Speedzone Extreme Driver Black-White
Key Features
CNC Milled Face
Carbon crown
Low center of gravity
The brand new Cobra Speedzone Extreme is not a draw-biased golf club.
You may be wondering why it has made our list of the best drivers for a slice.
The answer is the adjustability.
Sometimes slices are caused by very poor swing mechanics, but other times, it could just be a simple error with equipment.
Sometimes not squaring your clubface up properly at impact is enough to cause a slice.
If this is all that is causing your slice, then it makes sense to try a club head with a slightly closed face.
The closed face will help you square the club up when needed and give players that extra confidence that they can hit it square.
Luckily the Speedzone Driver is so adjustable that it works incredibly well for golfers with a slice.
What is even better than the adjustability is that you can keep track of your results using the Cobra Connect.
This gives you the chance to see how slight changes in your golf swing will make a big difference for your game.
The Cobra features a new 360 Carbon Wrap Crown that made the head of the club much lighter and allowed for a lower center of gravity.
This is a brand new club, so the pricing is going to be higher than other models, but the performance is genuinely there.
The best thing is that, when you fix your slice, you will still be able to use this driver as you lower your handicap.
Pros
Aerodynamic design
Speedback weighting
High adjustability
Cons
Priced a little high because it is new
10. Callaway Big Bertha B21 Driver
Key Features
Very new technology
Large head
Internal Draw Bias
Last but certainly not least on our list is the new Big Bertha B-21 Driver.
The Big Bertha golf clubs have always been known for their incredible distance and forgiveness for the mid to high handicappers.
This driver is built to help you eliminate your slicing.
The B-21 is a very high launching driver, and it has a very low forward center of gravity.
The spin that the B-21 creates is minimal, which helps to make sure your slice does not end up too far from the fairway.
The B-21 also has internal draw bias to help golfers close the clubface down.
With advanced Artificial Intelligence, this club was designed to bring some incredible performance to golfers of all handicap levels.
The Flash Face technology that has been used in several of the latest Callaway Drivers is something we can expect to see for years to come.
Since this is a brand new release from Callaway, it is priced very high, and we don't yet know the impact it has had on most players' games.
We suspect this will be a highly successful release from Callaway.
Pros
Very lightweight
Forgiving clubhead helps golfers hit is straighter
Works for a wide range of players
Cons
Very new technology, not as much feedback yet on how golfers enjoy it