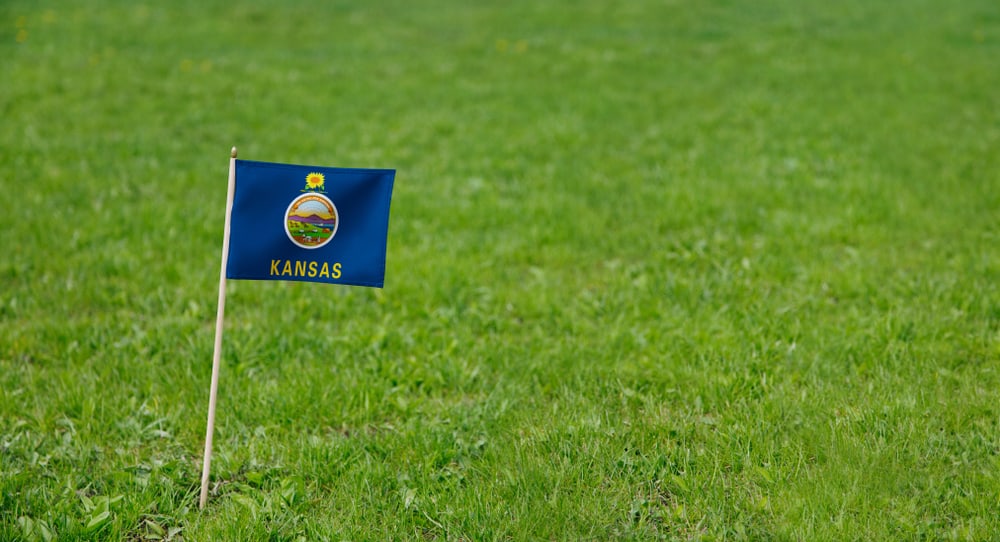 There are certain places where you expect golf courses to be great.
When you think about areas where golf is very popular, and people play all the time, Kansas City may not come to mind.
However, there are some great country clubs in Kansas City.
Whether you are looking for a private or a public golf course option, there are some excellent choices.
We have chosen five of the top country clubs in Kansas City for you to consider the next time you head out to play.
There is sure to be an option on our list that will work for your game.

Best Country Clubs in Kansas City (Top 5)
5. Falcon Valley Golf Course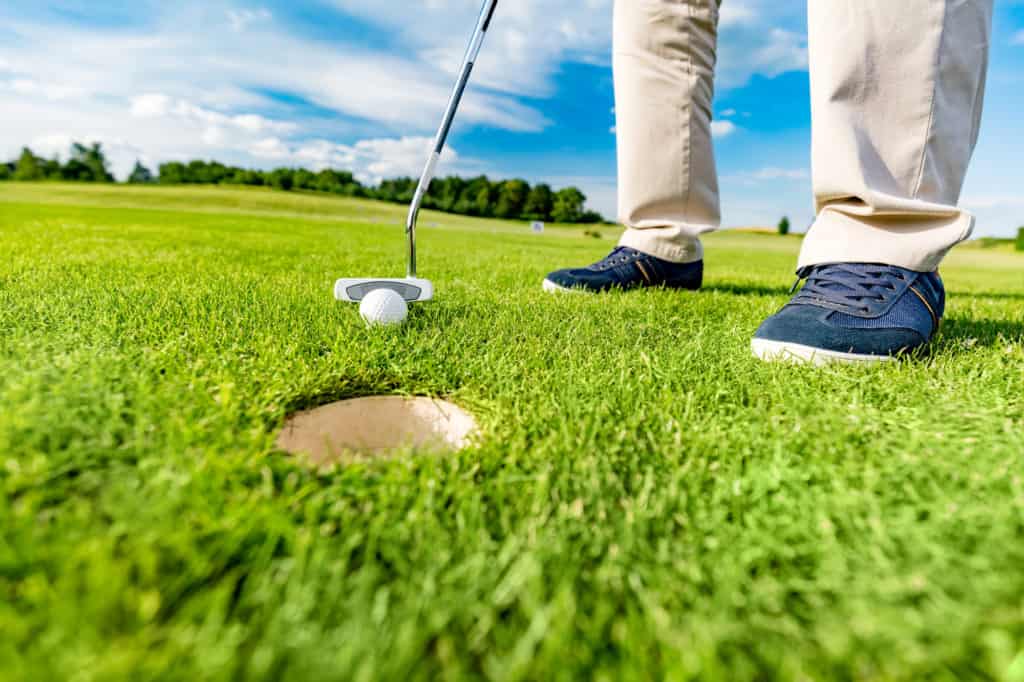 It's not often that a nine-hole golf course is going to make the list of the best golf courses to play.
There are some things about Falcon Valley Golf Course that all golfers should consider and check out if they are in the Kansas City area.
This nine-hole golf course is often considered one of the best nine-hole tracks in all of Kansas, and in addition, you can play it for a very fair price.
If you are a player who enjoys the challenge that the game of golf offers, then this could be an excellent test for your game.
Each hole is quite difficult and is going to test both your long and short games.
The United States Golf Association just recently visited Falcon Valley Golf course to do a new rating.
This is usually done when a golf course is getting more attention and people are realizing that it may be harder than it was originally rated.
This has been an excellent thing for Falcon Valley and has attracted even more attention.
As great as the game of golf is, there are times when you just don't have all day to spend on the course.
With a place like Falcon Valley located nearby, you can get the value and challenge that you are looking for in the Kansas City area.
4. The National Golf Club of Kansas City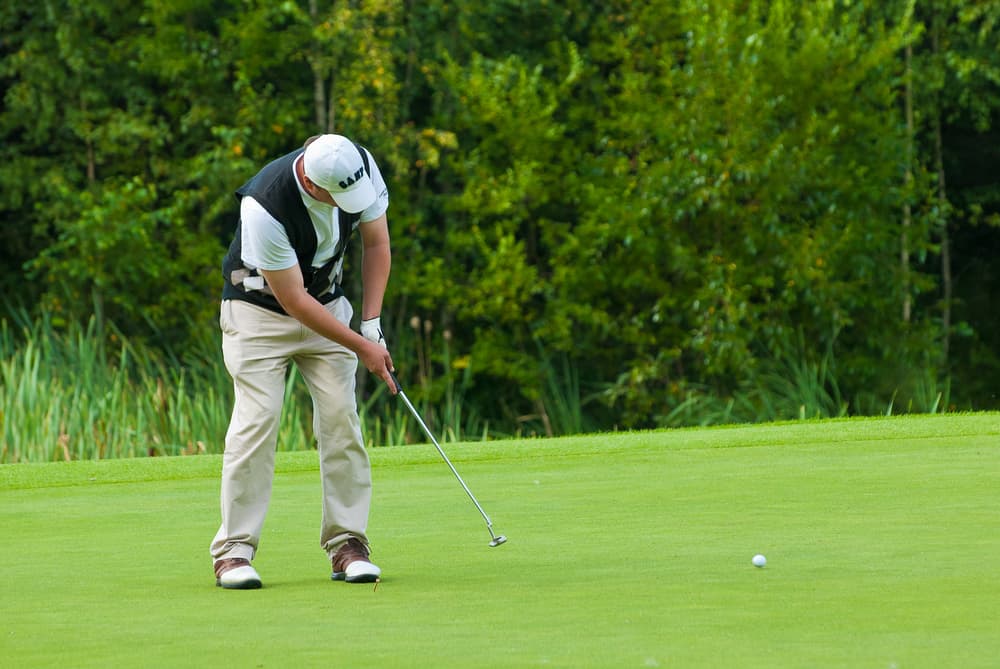 You will likely notice that Tom Watson has spent quite a bit of time working on golf courses in the Kansas City area.
He is one of the top designers when it comes to the Kansas City area and top-of-the-line golf clubs.
The National Golf Club of Kansas City is an 18-hole championship course that has been open for just over twenty years.
If you like challenging golf courses, this one will stand out among the crowd.
In addition, we love that the course conditions at this course are some of the best that golf has seen.
Kansas City can have a challenging climate to deal with.
Making sure the course is in excellent condition for as long as possible every year will ensure that members get the most enjoyment from their golf club.
The National Golf Club ensures that you can enjoy what the course has to offer every time you play.
Golf Digest has recognized National Golf Club as one of the best clubs in the state of Missouri.
For a prestigious publication like Golf Digest to even pay attention to a golf course is a huge honor and should not be taken lightly.
Every golf course has its signature holes.
At the National Golf Club of Kansas City, the signature hole is number nine.
When you stand on the ninth tee, you will see that there is a 100-foot drop down to the fairway.
The views that the tee box provides really make the National Golf Club of Kansas City both lovely and challenging at the same time.
The course winds around to the clubhouse, which is simple yet beautiful.
The idea of the National Golf Club of Kansas City is to keep a course looking and playing great for years to come.
3. Shoal Creek Golf Course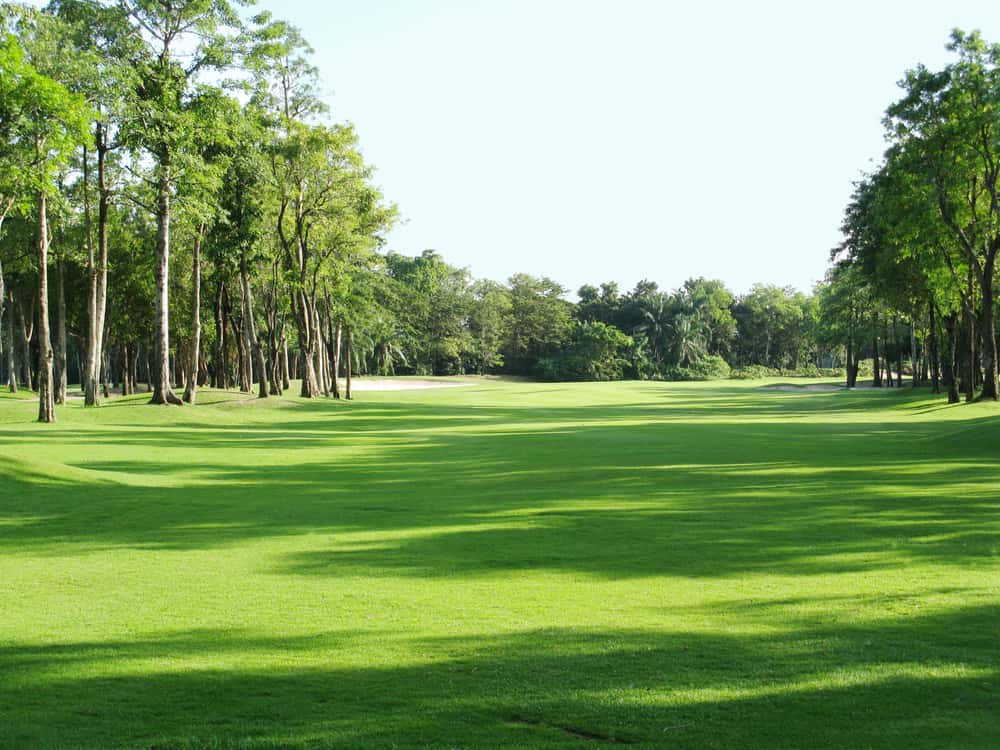 Shoal Creek Golf Course is one of the best options in the Kansas City area.
If you like golf and you want to test your game, the Shoal Creek Golf Course is a great place to go.
From the tips, the course is close to 7,000 yards, and the par is 71.
This means that it is a relatively long golf course, and even if you are a long hitter, you are not going to have an issue getting to go for it on several holes.
The architect of Shoal Creek is Steve Wolfard, and he is known for creating a unique experience on the golf course.
One of the things that you will love about the Shoal Creek Golf Course is the elevation changes.
Having a great view as you work your way around the golf course is an excellent benefit of this Kansas City golf course.
If you want to bring guests and experience some great views in Kansas City, the Shoal Creek Golf Course is a great place to be.
While playing Shoal Creek, you have the golf carts with the GPS so that you can get accurate information on the hole you are playing.
Players love the driving range space at the Shoal Creek Golf Course as well.
In addition, there is a large clubhouse that will work quite well for a wedding or large event.
Essentially, this golf course has everything that you could want from a golf club.
It gives you a great test of your game, plenty of space to warm up, and beautiful views the entire time you play.
Overall, you will have a hard time finding a better deal in the Kansas City Area.
2. Wolf Creek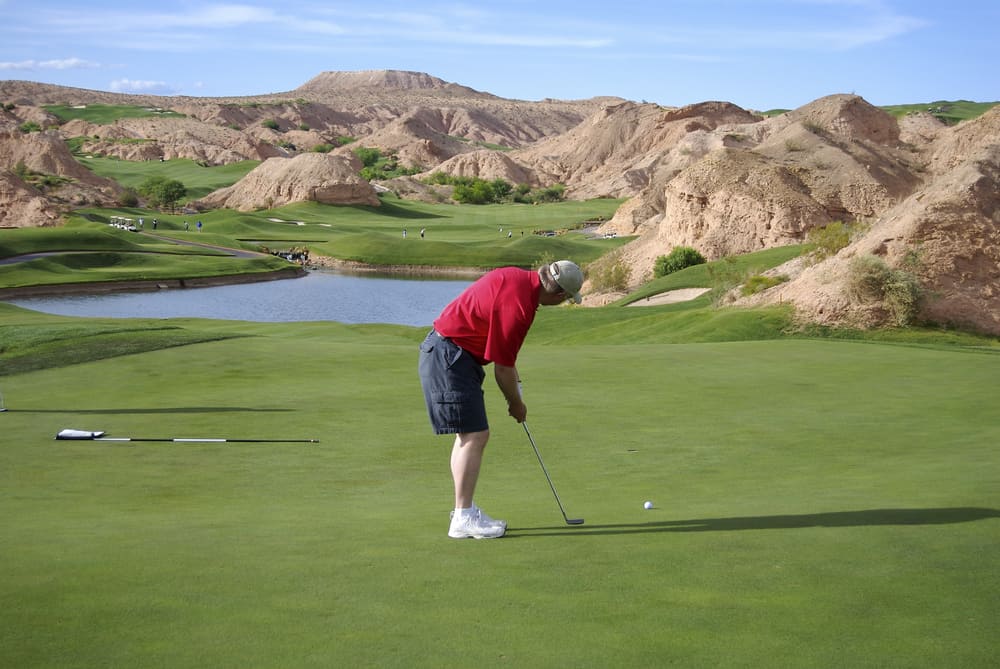 Wolf Creek has been around for 45 years.
Certainly, a club with this kind of history will be worth playing while in the Kansas City area.
The area surrounding Wolf Creek is almost entirely unrecognizable compared to the way it was 45 years ago.
This course was founded by six people who went on a trip together and realized that the plot of land where Wolf Creek now stands would be perfect for their golf course project.
The founders who built Wolf Creek started it because of their love for the game.
Certainly, things that are built out of love and admiration in this way are going to stand out as some of the best courses that we have seen.
If you look at the top country clubs across the nation, the ones who value the game and the time they spend playing the game are certainly the best of the best.
Those that are built as golf warehouses to push as many players out in a day as possible have a very different, much less welcoming, inclusive feel.
If you love the game, you will understand what Wolf Creek is and why this is such an important founding philosophy in a golf club.
Wolf Creek is a private club, as many of these clubs founded by a few people are.
Through the years, Wolf Creek has experienced many ups and downs, but it has held strong and dealt with everything that has come across its path.
A club like Wolf Creek is always changing and working towards suiting the needs of its membership a bit better.
If you are looking for a club that is going to make the game more enjoyable and give you a beautiful place to enjoy your round, Wolf Creek could be it.
1. Loch Lloyd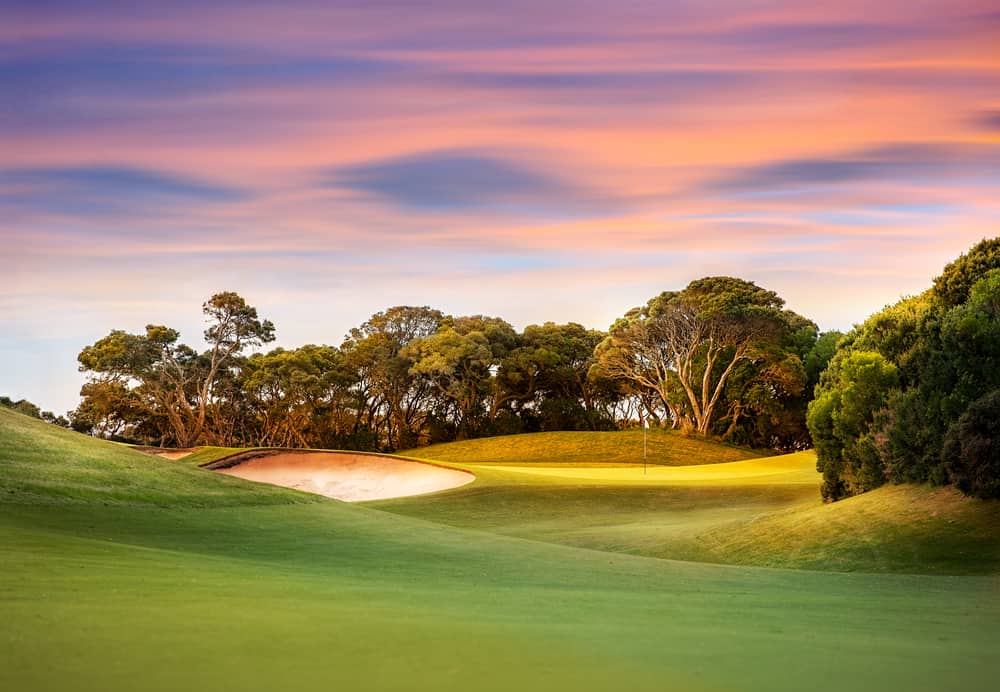 Loch Lloyd is the top country club in the Kansas City area.
This is yet another Tom Watson design, which may come as no surprise.
With what Tom Watson has done with the game, the transition to golf course designer was a natural one.
Tom Watson's designs are known for being aesthetically pleasing yet also being a great test of the game.
If you play well, you will be rewarded.
If you hit a bad shot, the golf course is going to beat you up a bit.
The course layout at Loch Lloyd is a bit challenging.
You will have to play here several times before you feel ready to start scoring and attacking this golf course.
Watson likes to design a golf hole so that, when you look at it, you can see exactly how it should be played.
He does not like to create courses that are tricky or create hazards that players don't see at first.
An interesting thing about Loch Lloyd is that they created a way for members to learn to play the course a bit better.
Loch Lloyd has a tremendous teaching program where they work with golfers to improve their game.
The Loch Lloyd golf course is a community club that has homes surrounding it.
However, the way the course was designed, the homes blend in beautifully with the landscape.
Of course, no country club is complete without the tennis, swimming, and clubhouse amenities that Loch Lloyd offers.
Everything about this club is well equipped.
If you want to spend your entire weekend enjoying all that Loch Lloyd has to offer, you can easily do so.
This is also a club that caters to families, and kids and grandkids can enjoy golf clinics, tennis programs, and more.
Regardless of your family's ages or interests, Loch Lloyd will have solutions and options.
In addition, the golf course is one of the best in the area by far.
This is a place worth putting on your bucket list.
What Was the First Country Club in Kansas City?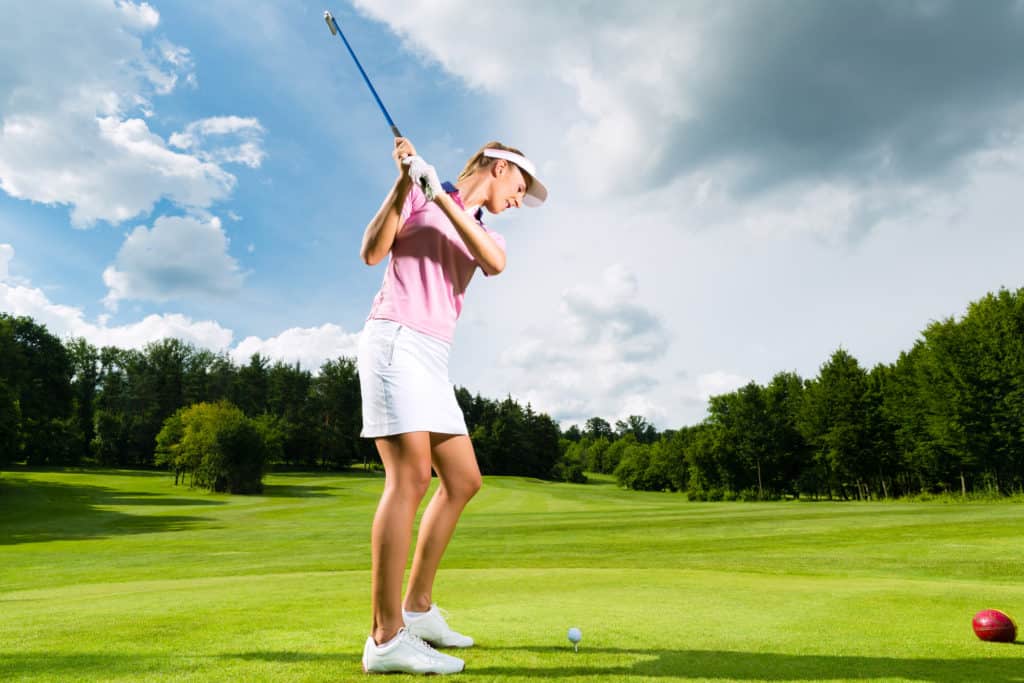 When golf started to get popular in the United States more than 150 years ago, those with large plots of land started to contemplate building a golf course.
Certainly, this is understandable considering the appeal and the chance for profit.
There was a man named Hugh Ward that owned more than 400 acres of land in the Kansas City area.
Four hundred acres is more than enough to create several golf courses.
The founders of Kansas City Country Club were looking for about 100 acres at the time, and Ward agreed to lease the land to them.
The most interesting part about this is that the land that they were leasing to build a golf course and a clubhouse was going to be leased at the cost of one dollar per year.
A deal that any of us would love to take right now!
The early clubhouse was unique and offered an excellent environment for people.
There were two stories, porches, and rooms for a variety of events.
There were even areas where guests could stay overnight, almost like a small lodge or hotel.
The club thrived for about thirty years when, eventually, the land was needed for something else.
People loved the original club and were sad to see it go.
The Kansas City Country Club, however, was moved to another area in Kansas City, where it remains today.
These early stories about golf in Kansas City are quite interesting, and they show how the game has grown and prospered through the years.
Golf in Kansas City is popular, and when the weather is good enough for a game, people will take every chance they have to get out on the course and enjoy it.
Is It Expensive to Join a Country Club in Kansas City?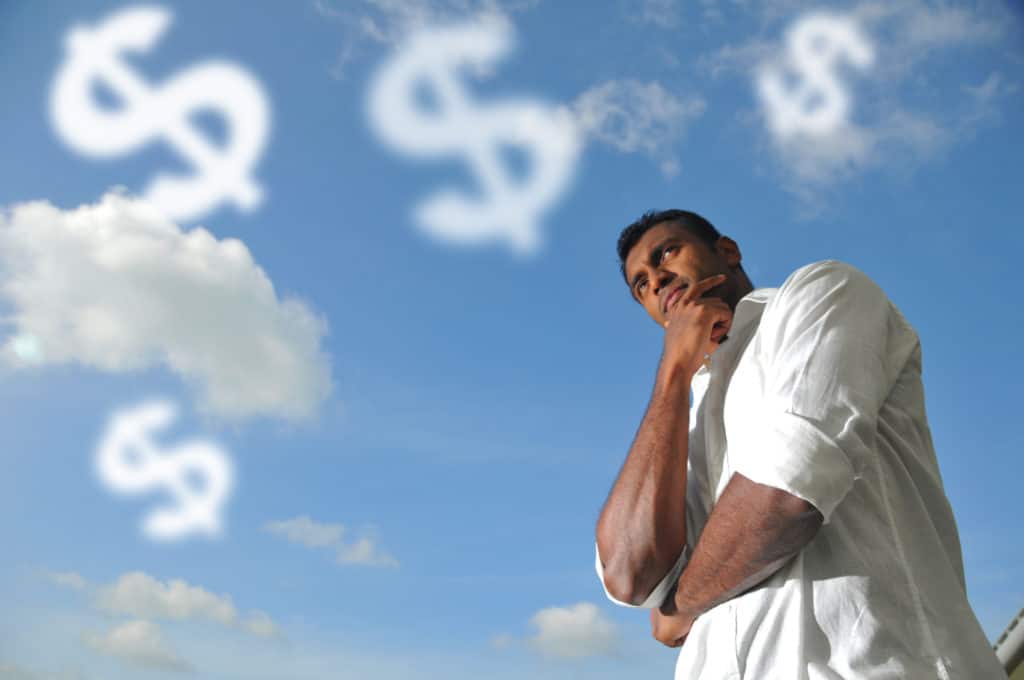 Public golf is certainly the way to get through a round of golf without spending all that much.
Although some country clubs have opened their doors to the public or have become semi-private, the true private country clubs are the ones that take the greatest financial commitment.
In return for costing quite a bit more money, these clubs are also going to offer more benefits for the people who play there.
Since most private country clubs are exclusive and have high initiation fees and dues, they are also going to be less crowded.
The smaller crowds will add to the enjoyment that you can get playing at a club like this.
If you are tired of long rounds or golfers who don't care about golf course conditions, chances are you are ready for a private country club.
These country clubs are cared for in a much different way by the membership than the public courses.
Unfortunately, public golfers don't have the same connection to the course they play, and therefore, they don't take quite as good care of it.
Seeing all the benefits of a private golf course, it may make you wonder whether or not it is the right choice for your family.
The problem is that the financial commitment can often be too large.
Many people wonder about the private country clubs in Kansas City and whether they are expensive.
The good news is that the Kansas City area has very fair pricing when it comes to country clubs.
Most clubs across the country charge around the same general amount.
You will have an initiation fee ranging from $5,000 to $400,000 or more and annual dues that range from $,7000 to $15,000.
The dues and the fees are going to vary depending on what amenities are included.
If you join a golf course with all cart fees and tipping included in the dues, you can expect them to be a bit higher.
Each club structures its payment plans a bit differently.
Luckily, there are lots of different options in the Kansas City area, and you should be able to find something that suits your needs.
Try not to consider what you need from a country club this year, but what you expect from it over the next ten to fifteen years.
Joining a club is a big commitment but one that most people never regret.
Conclusion
The golf season in Kansas City is not the longest in the country.
However, this does not stop people from enjoying as many golf days as they can on the course.
Overall, people in Kansas City love the game.
They will spend money to play the best courses and get in as much golf as they can.
Whether you are looking for a private, semi-private, or public golf course in the Kansas City area, there are options that could work for you.
The private country clubs offer some great playing privileges and course conditions, but they come at a high cost.
Public golf courses are more for the golfers who want to save money than those who want to get particular about course conditions and round times.
Think about what matters most to you, and then find the perfect spot in Kansas City.