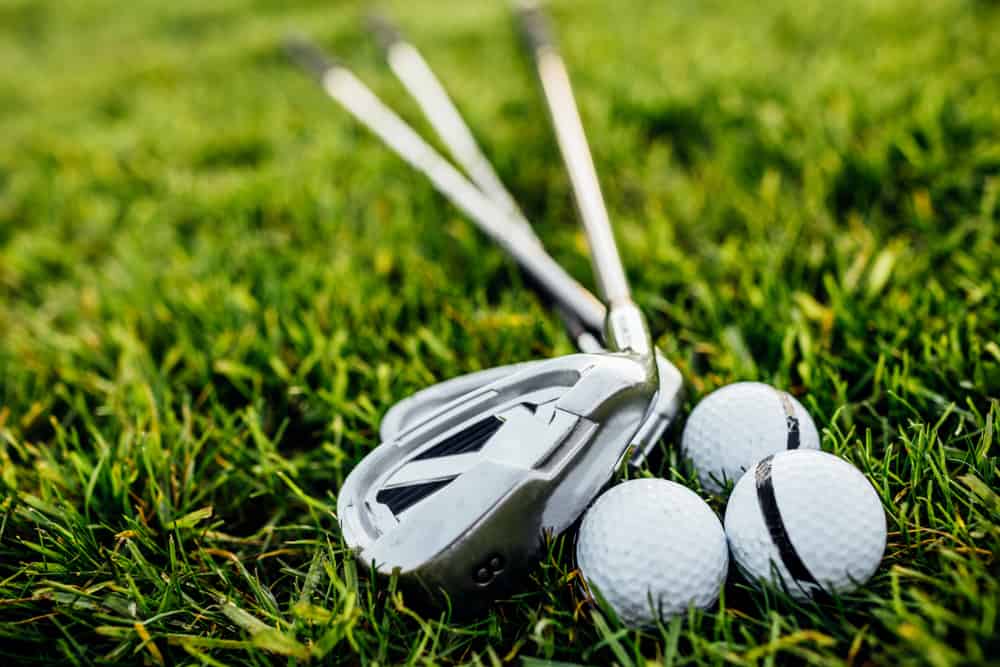 Cavity back irons are built for ultimate forgiveness and distance.
Golfers who swing with cavity back irons will have a much easier time getting ball flight and distance with their golf shots.
The best cavity back irons on the market are typically considered game improvement clubs for mid to high handicap players.
When you start playing with cavity back irons, you will quickly see the positive impacts that they can have on your game.
We have put together ten of the best cavity back irons on the market.
These clubs are sure to help if you are a golfer who needs a little extra performance in their game this season.

Best Cavity Back Irons (Top 10)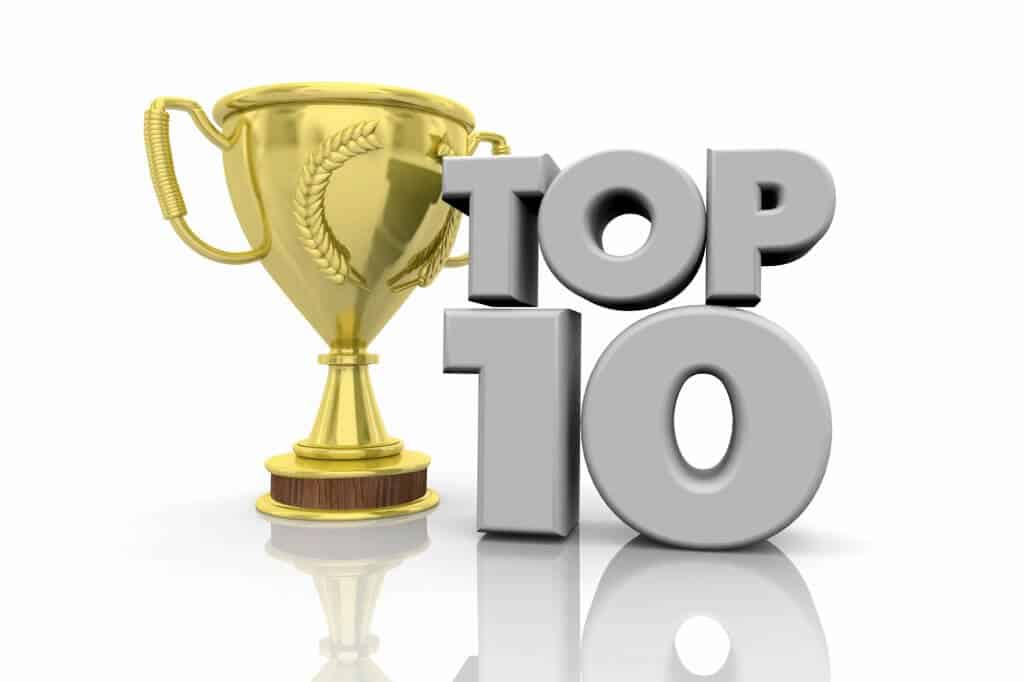 1. TaylorMade SIM MAX Irons
Key Features
Very high ball speed
Thin face for the increased jump off the club face
Inverted Cone Technology for reduced side spin
The TaylorMade SIM Max irons feature some of the latest and greatest technology that golf has to offer.
With the Speed Pocket combining with the Speed Bridge, the highest ball speeds in the game are found with these golf irons.
In addition to high ball speeds, the feel is made even better with the addition of the Echo Damping System.
Echo Damping makes sure that you feel almost no vibration when you make contact with the golf ball.
Another impressive technology on these irons is the Progressive Inverted Cone Technology.
Essentially, this means that the face of each iron is perfectly positioned to give you a larger sweet spot and less side spin.
In the end, this will only help you improve your skills as a golfer.
Pros
Very recent technological advances
Thin club face
Impressive distance capabilities
Pricing has lowered since the initial release
Cons
The SIM 2 Max is the latest release, so these are one year behind
2. Callaway Golf 2020 Mavrik Iron Set
Key Features
First time AI has been used in developing a set of golf clubs
Custom center of gravity positions
Urethane microspheres for better feel
The Callaway Mavrik golf irons are the first ever to use artificial intelligence in their creation.
The AI has allowed Callaway to put together some of the most technologically advanced golf irons on the market without having to create millions of prototypes.
The Mavrik irons have the center of gravity perfectly positioned in each set.
The Flash Face Cup allows the Mavrik Irons to flex at impact and have an almost trampoline-like effect coming off the clubface.
In addition to the high ball speed additions to this club head, you will also be impressed with the feel.
The urethane microspheres incorporated into the club head are what help to provide this lower vibration at impact.
Pros
Great feel for a cavity back iron
Use of artificial intelligence has made for increased forgiveness
Higher launching iron set
Cons
Not as new as the Apex golf irons, but also less expensive
3. Cobra Golf 2020 Speedzone One Length Iron Set (Men's, Right Hand, KBS Tour 80-90-Wedge, Stiff Flex, 5-GW)
Key Features
Carbon topline for lighter weight
Co Medallion for vibration damping
One length iron set increases consistency
One-length irons are all the same length as your seven iron.
This means that the setup for each of these irons is going to be very similar.
You will not have to worry about putting your feet and hands in a different position for every golf swing.
Instead, simply set up in a way that makes you feel comfortable and then repeat that each time you swing with one of your Cobras.
When Cobra produced these irons, they wanted to ensure that they were lighter in weight, faster in speed, and more forgiving than the F9 Speedback irons.
The new PWRSHELL Face insert adds a tremendous amount of ball speed at impact.
Overall, this is one of the better Cobra iron options we have found in recent years.
It is certainly worth giving this a shot if you want forgiveness and consistency in your golf irons.
Pros
Lightweight golf irons
High ball speed
One length of irons provide a great advantage to the higher handicappers and mid handicappers
Cons
Some have noticed a slight decrease in the distance on the long irons when using one length irons
4. Callaway Big Bertha B21 Iron Set
Key Features
AI designed
Urethane microspheres
Wider sole and lower spin
The Callaway Big Bertha B21 irons are another impressive addition to the lineup this year.
The center of gravity in these cavity back irons is placed with the help of some artificial intelligence.
In addition, you will also notice the Flash Face Cup technology that helps to ensure every loft gets the maximum amount of distance possible.
You will notice a lot of similarities between the Big Bertha B21 sets and the Mavrik.
The major difference is that the Big Bertha will fall in the super game improvement category, and the Mavrik will fall into the game improvement.
For those who want a lot of forgiveness, the Big Bertha B21 is going to be the smart choice.
If you care more about distance and performance, go with the Mavrik from Callaway.
Pros
Flash Face Cup technology
Low spin and easy launch
Traditional Big Bertha look
Cons
Does not make it easy to work the ball when you want to hit a fade or a draw
5. Cleveland Launcher UHX Iron Set RH 5-PW Steel Reg
Key Features
Hollow back construction
Cavity back short irons with much more control than previous models
V-shaped sole
The Cleveland UHX Irons are some of the most underrated cavity back irons on the market.
So many people overlook this technology because it is not one of the leading brands on the market.
The Cleveland golf clubs tend to come in as a runner-up type of golf iron when compared to Callaway and TaylorMade.
However, these clubs give off a ton of distance, and they allow players to get better turf interaction and a really great feel.
We love the progressive design of these cavity back irons as they often help to make golfers feel as though they are playing with wedges all the way up to hybrids.
The transition from the irons to the hybrids with these sets in your hands is going to be an easy one.
Pros
Great distance
Very fair value
Tour Zip grooves in the short irons
Variable strength steel face
Cons
Not as much ball speed as other cavity back irons on the market
6. Cobra Golf F-Max Irons (7 Iron Set)
No products found.
The Cobra Golf F Max irons are a very lightweight and forgiving cavity back iron.
Every year or two, Cobra releases a new F Max iron to help increase the forgiveness that it is able to provide to its customers.
When the F Max irons are produced, you will notice that it is not just the club head that is made lighter but the shaft and the grip as well.
This combination of great feel and precision really helps to ensure that the slower swinging players can get the performance that they need.
In addition, this new Low Profile Deep undercut design helps golfers hit the ball higher and longer with ease.
If you are a senior golfer or a player who has been out of the game for a while, this is a great cavity back iron to try.
Pros
Very lightweight construction
Progressive design
Lighter golf shaft
Cons
It does not have the same feel in the short irons as a forged club would
7. TaylorMade SiM 2 Max OS Iron Set Mens
Key Features
Brand new cap back design
ECHO Damping system
Progressive inverted cone technology
Although the SIM Max grabbed the spot at the top of our list of the best cavity back irons, the SIM 2 Max OS also deserves a place on this list.
The TaylorMade SIM 2 Max golf irons have a fast, forgiving face and a very oversized head shape.
The clubhead is also offset, allowing golfers who have a bit of trouble hitting the ball straight to straighten things back out.
In addition, the new face on the SIM 2 Max seems to be a bit faster than that of the original SIM.
If you want to ensure that you are getting maximum ball speed from all of your swings, this is a great iron to consider.
The only issue you will find with the SIM 2 Max is that the pricing is going to be higher because it is a new club.
Cavity back irons typically run a bit less than forged, but something new like this can cost a bit of a higher amount.
Pros
Easy to launch
Lots of extra distance
Fast and very forgiving clubface
Cons
New release to the market with higher pricing.
8. LAZRUS Premium Golf Irons Individual or Golf Irons Set For Men
Key Features
Very low pricing
Easy to hit
A great option for beginners
Even though cavity back irons tend to have lower pricing than forged or blade irons, they still can cost quite a bit.
Golfers are lucky to have options like this Lazrus Premium on the market.
This is a perfect set of cavity back irons for the beginner or occasional golfer.
If you don't play all that much golf and you simply want to enjoy some time on the course without breaking the bank, this set will be a great option to consider.
The clubs are easy to launch, they have a great feel, and they can compete with some of the best clubs out there for distance.
In addition, you will have lots of room left in your budget to complete the rest of your golf set.
Pros
Easy to launch
Long distance
One of the cheapest sets of cavity back irons on the market
Cons
May not have the longevity that some other golf sets on the market will have
9. Wilson D9 Men's Golf Iron Set
Key Features
Great distant and high speed
Consistent
Great looking golf iron
The brand new Wilson D9 Men's Golf iron set has high speed and more distance than the previous D7.
The idea behind this iron is that it should be more consistent than any other club in your bag.
Make sure that you can get the ball speed and the distance that you need with the Wilson Power Holes technology.
This is very similar to the TaylorMade Speed Pocket, and it helps ensure that the ball will take off without forcing the player to make more of an effort.
Wilson often flies under the radar with their golf club choices.
Most of the time, people think this is a brand for beginners and high handicappers, but it is for anyone that wants a great deal on a quality set of golf irons.
If you enjoy playing golf and want a classic looking but modern performing cavity back golf iron, the D9 is a perfect choice.
Pros
Higher ball speeds
Easy distance with Power hole technology
Lots of consistency
Cons
Priced a bit high for a Wilson iron as this is a new release
10. Callaway Big Bertha REVA Women's Iron Set
Key Features
Great technology for the woman golfer
It helps women get more distance
Fast ball speeds
One of the things we love about Callaway is that they genuinely make a club that will work for any player.
The Callaway Women's REVA iron is the perfect fit for the slower swinging woman golfer who needs some extra distance.
There is a ton of forgiveness and high launch with this iron.
The custom tungsten weighting in each clubhead will provide an improved location of its center of gravity.
Like the men's golf irons in the Callaway lineup, the urethane microspheres help to absorb any vibrations that golfers are experiencing when they hit their golf shots.
Overall, women will love how this club sets up and the confidence it can bring to the game.
Pros
Specifically made for women golfers
Urethane microspheres create an impressive feel for a cavity back
High ball speeds
Cons
The club head is a bit large and can be hard to get used to at first