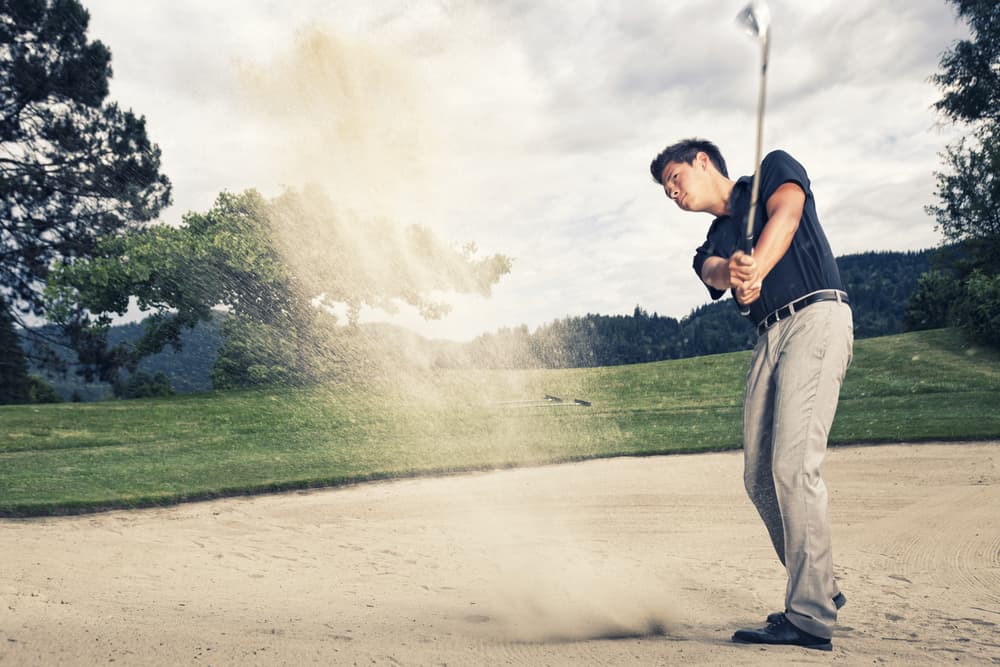 If you have been considering purchasing a new set of golf clubs, one of the factors you must be aware of is the swing speed.
Knowing your swing speed is going to help you choose the shaft and the type of club head that you should choose for your next set of clubs.
There is a bit of confusion on the market about what swing speed you should use when determining the best shaft for your clubs.
The swing speed of the six iron is one that many people are curious about and want to know how it impacts their golf game.
Sometimes understanding whether your swing is as fast, faster, or slower than average can help you choose what you need to be successful.

Average Six Iron Swing Speed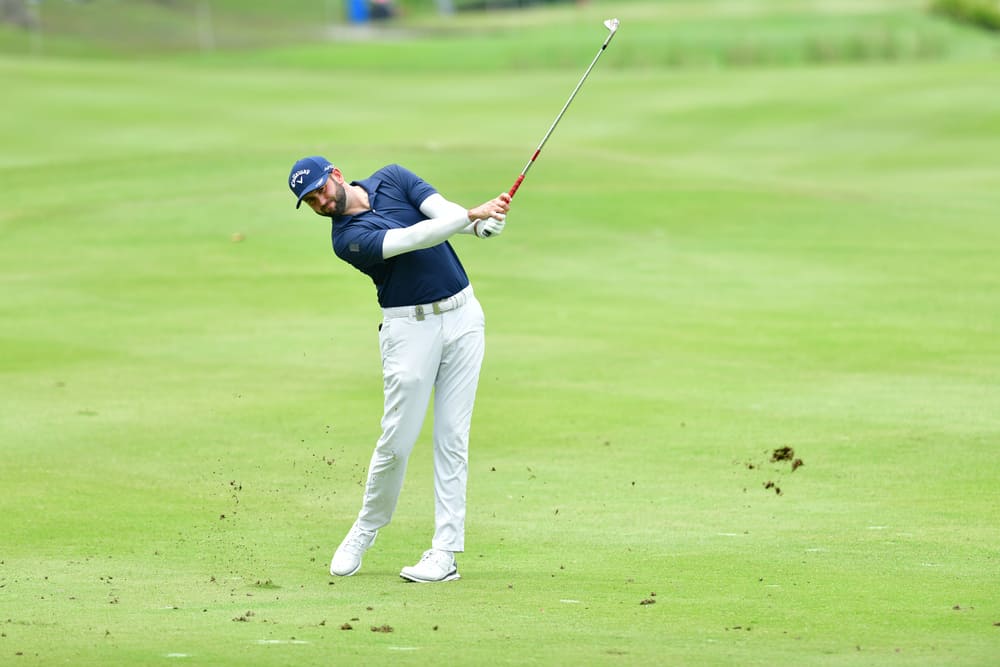 The average swing speed for a six iron is 80 miles per hour.
Of course, this is going to vary depending on the player and the equipment being used.
The stronger a player is and the better they are able to use their golf swing efficiently, the more distance they can get.
In addition, a golfer who is playing with a six iron with a graphite shaft is going to be able to get some extra distance as compared to a golfer with a club with a steel shaft in their hands.
This is simply because of the properties of the two clubs and the fact that the golf club with the graphite shaft is a bit lighter to swing.
The average swing speed of a six iron can be used to help you determine which golf clubs you should play.
Some golfers will replace their six iron with a six hybrid.
Most of the time, the swing speeds on the six hybrid clubs are going to be a bit faster than they are with the six iron.
This is simply because the hybrids are lighter and designed to help golfers hit long-distance shots.
Knowing that you can hit a six iron with about an 80-mph swing is helpful, but it is how you use this information that will determine your success on the golf course.
Let's look a bit deeper into what these swing speeds can tell you about your game and the equipment you need in your hands.
Why Are Driver Swing Speeds And Iron Swing Speeds Different?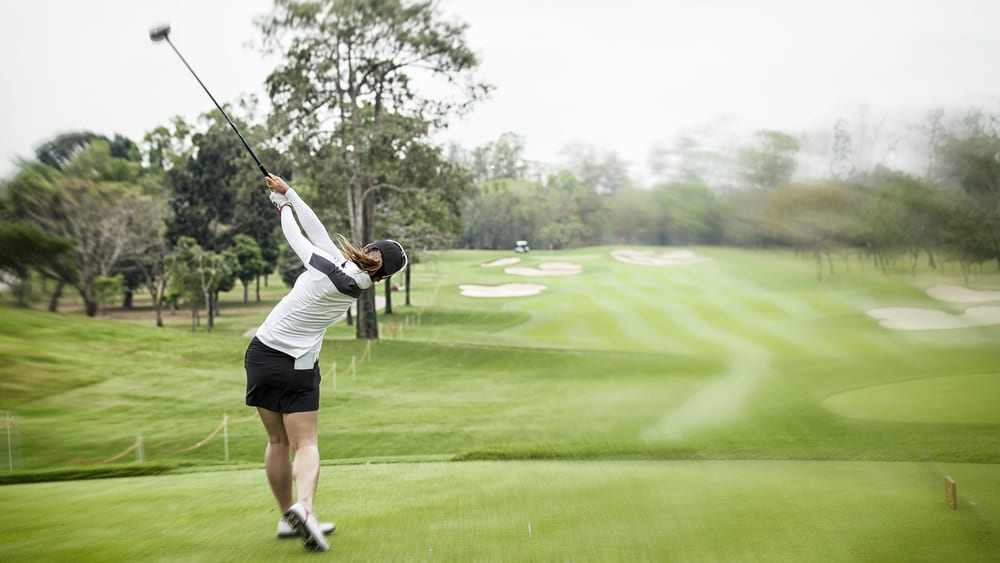 When you learned that the average swing speed for a six iron was 80 miles per hour, you may have considered it to be a bit low.
In reality, the 80-mph swing speed only seems low when compared to the speeds that golfers get with their drivers.
A golf driver is built to help players get maximum speed in their swings.
If you are looking at average swing speeds for drivers, the numbers are going to be closer to 93 miles per hour.
Some players don't understand why they can swing a driver so fast, but they struggle with irons.
This is very common and quite normal.
A driver is lighter than an iron even though the club is longer.
Since the primary purpose of a driver is to get a player more distance, the club is built for lightweight speed and performance.
Golf irons are built for distance, but they also need to allow for control, stability, and accuracy.
Therefore, the weight of the irons has to be a little heavier.
Golfers who are thinking about a new shaft in one of their clubs will have to choose which flex they need.
The best way to determine the flex that you need on your new golf club is to know your swing speed.
There are many swing speed charts on the market that will help you decide which golf shaft you need in your club.
However, you must always check that the swing speed chart you are looking at is comparing the driver swing speeds or the iron swing speeds.
For instance, you will notice that an 80-mph iron swing will probably recommend between a regular and stiff shaft.
By contrast, an 80-mph driver swing speed will recommend closer to a senior golf shaft.
It is essential to pay attention to these parameters.
This is why many golfers decide to go for a custom club fitting to ensure that the club is going to be the right fit and no mistakes are made with the club fitting calculations and statistics.
Which Swing Speed Do I Use When Determining Which Club To Purchase?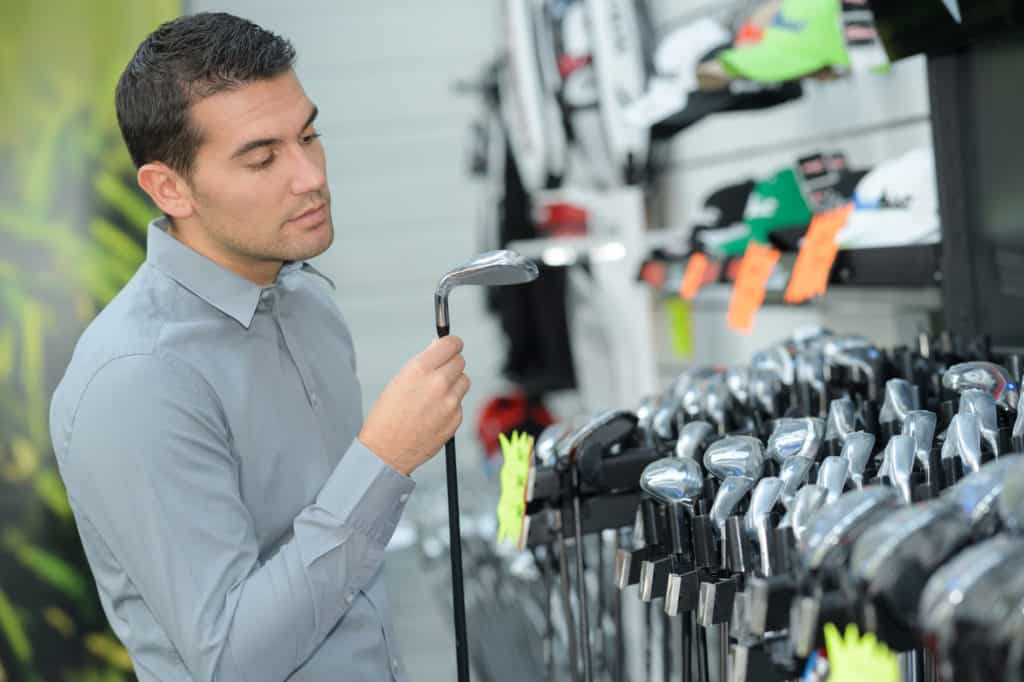 In the world of club fitting, the driver swing speed is the one that is most commonly used.
With the driver swing speed being known as the universal number for all players, most of the fitting charts and information are related to driver club head speed.
The reason this was likely done is that golf drivers are relatively similar to each other.
They all have graphite shafts and large aerodynamic heads.
However, golf irons can vary quite significantly.
Comparing one iron to the next is much different from comparing one driver to the next.
Therefore, to say that a golfer has an 80-mph swing with their six iron really doesn't give us the full story.
We need to have more information like whether the shaft is a standard length or if it is graphite, etc.
Only when we have this kind of information can we accurately determine what clubs would benefit a player like this.
Therefore, the driver's swing speed is probably the most important factor for an average golfer to remember about their game.
How Far Should I Hit My Six Iron?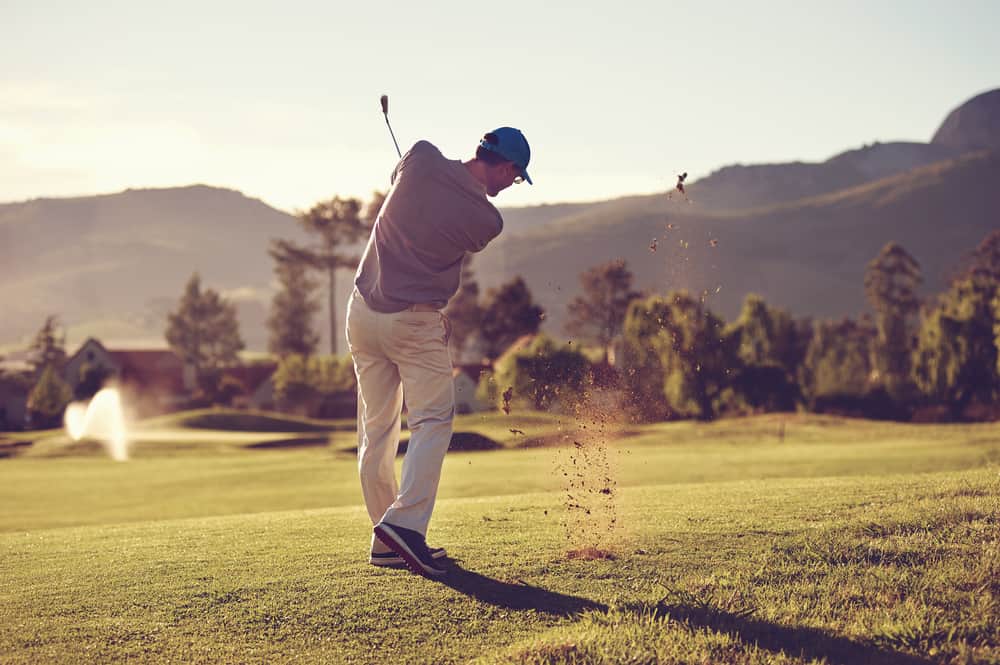 An average six iron distance is around 150 yards.
However, as time goes on, the number seems to be getting higher.
This is because of the loft altering that many golf manufacturers are doing to try and ensure players will get longer distances.
Essentially, the current loft of a six iron is about the same as a traditional five iron.
Therefore, when players are swinging with a six iron, they are essentially using a five iron.
Overall, this has helped players feel better about how they are hitting the ball, but some golfers are very frustrated with it.
If you are a good player and get can get plenty of club head speed, you will find that this adjusted loft has made larger gaps in your bag in certain areas.
For instance, with a modern pitching wedge now having the loft of a nine iron, it has left a very large gap between the pitching wedge and the shorter wedges in the bag.
Some companies like Titleist are offering sets that have two wedges in them just to make up for these discrepancies.
This is obviously a frustrating issue for some, but for others, it means that they are getting the distance they have always dreamed of.
Many golfers will consider 160 yards to be the average for their six iron, and some are able to hit it 180 or more.
Of course, the number one factor in determining distance is always going to be ball speed.
The golf ball you use, the equipment you use, and the swing you apply to the ball are going to impact what types of shots you are able to hit.
How Far Do Pro Golfers Hit A Six Iron?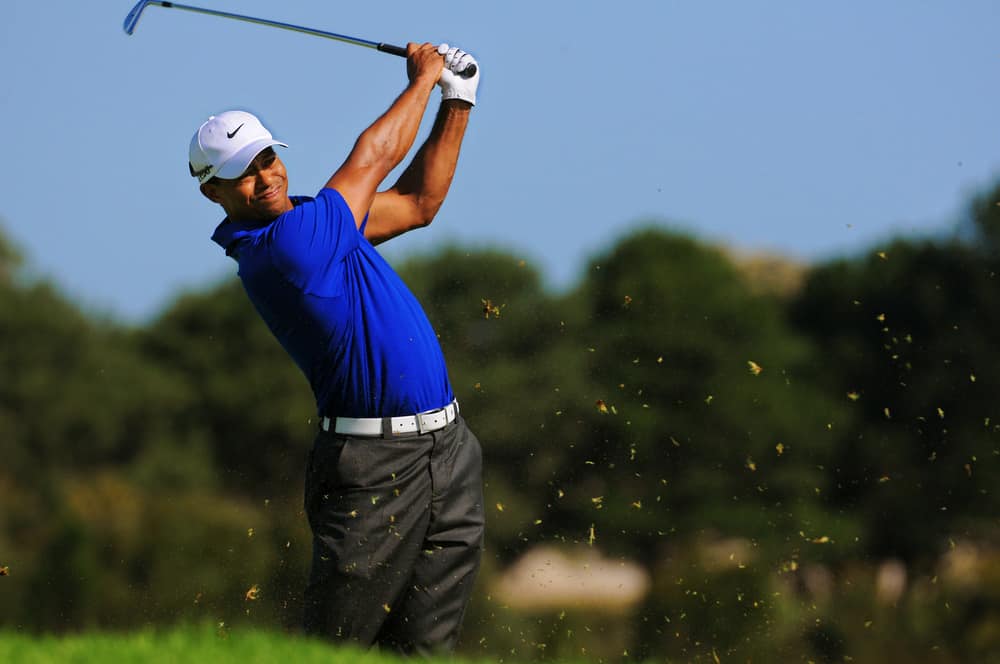 Golfers on the PGA Tour have a variety of talents when it comes to their ability to get the distance.
Some players can hit very far shots, and others manage to get around the course with distances just a little better than an average golfer.
Golfers who hit a six iron well on the PGA Tour will probably hit their shot close to 190 yards.
Of course, there will always be players capable of hitting a six iron more than 200 yards, but this not the average.
Amateur golfers can learn to obtain the same speed as the pros if they dedicate the time to their games.
Most of the players who may seem capable of hitting the golf ball a very long way are in good physical condition.
Through the years, the athletic capabilities of a golfer have been continually studied.
Although we know that the short game is what is really going to help you with scoring, there is no question that being in good physical condition can help you play better golf.
The more you can get your body into shape, the easier it is to generate some extra club head speed.
Professional golfers not only spend time working on increasing their ball speed on the range, but they also work to ensure that they are healthy and strong enough to get the performance they want in their game.
Until you start putting in this type of time and dedication, don't give yourself too hard of a time if you hit the six iron 150 yards.
What Is The Average Swing Speed On The PGA Tour?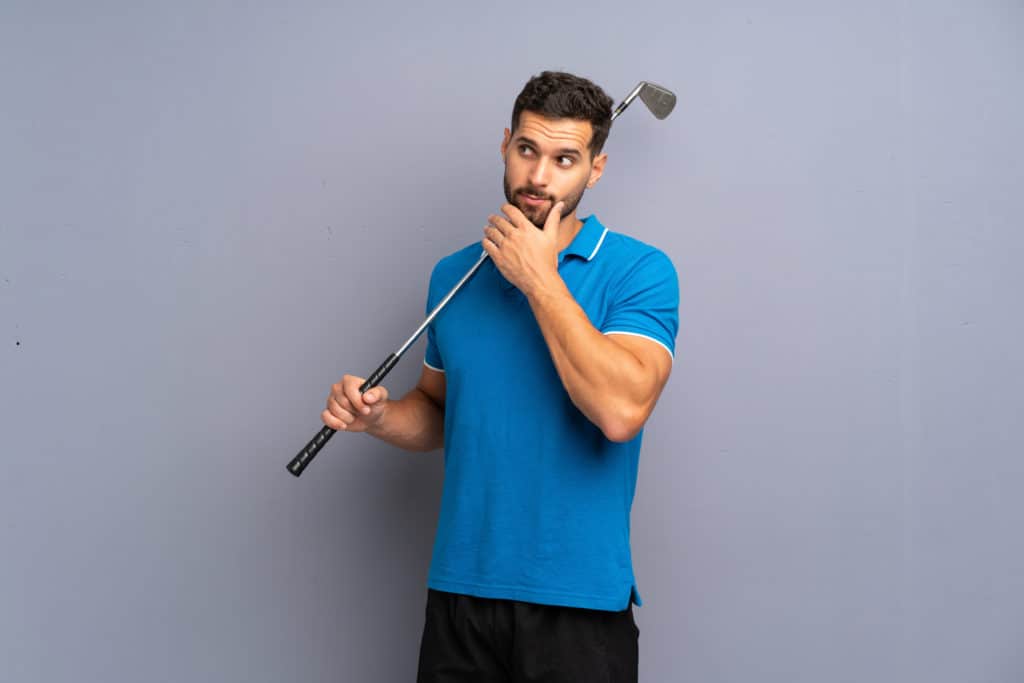 The average swing speed for a PGA Tour golfer is calculated for their driver swings.
The majority of golfers have a swing speed of around 115 miles per hour.
This is a very fast speed, and even though some players are able to get over 120 miles per hour, at 115 mph, you can get a tremendous amount of distance.
Golf professionals like Bryson DeChambeau can get quite a bit of speed because of changes they have made in their swings to help encourage higher ball speeds.
This playing style is not going to work for everyone.
If you are an average golfer who needs to work on hitting the ball a bit further, chances are a few exercises at home and a weighted golf club can help to make all the difference.
Should I Keep A six Iron In My Bag?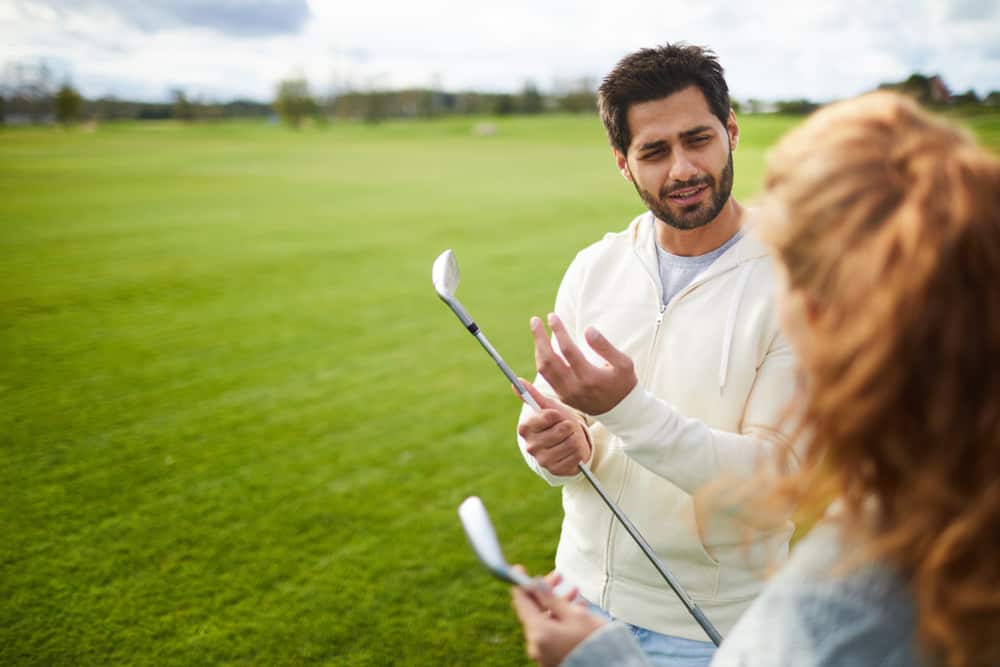 Having a six iron in the bag can help for approach shots into the green and also when you need to keep the ball lower on windy days.
Many golfers are starting to take the six iron out of their bags and replace it with a six hybrid.
With a six hybrid, it is easier to get launch and distance, but it's not necessarily as easy to control the ball flight.
Most of the time, it makes sense to keep the six iron in the bag as it can be useful for certain shots.
However, this situation may be different for women golfers and senior golfers.
Conclusion
Hopefully, you now have a better idea as to whether or not your six iron swing speed is within the range of normal.
Sometimes having above average swing speed and distance can give you an advantage on the golf course.
Other times, having high swing speed is not helpful as it can be harder to control.
Most great golfers have a combination of high swing speed with great mechanics and tempo.
This is really the best formula for playing great golf.