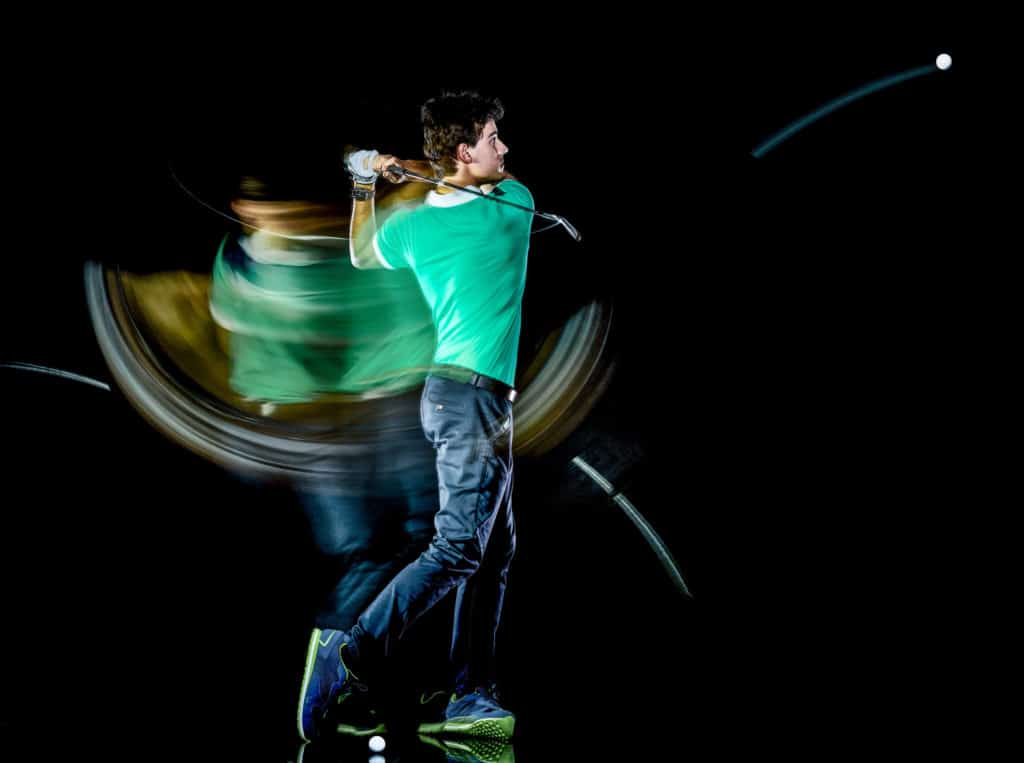 The Skytrak Launch monitors have changed the data golfers can get about their swing from the comfort of their own home.
The Skytrak Launch monitor is capable of measuring quite a bit of data and allowing that data to be displayed in practice sessions and a golf simulator.
Without a good launch monitor, the golf simulator will not work all that well.
The Skytrak system is a complete at-home solution that helps golfers reach the next level in their game.

What Does Skytrak Measure?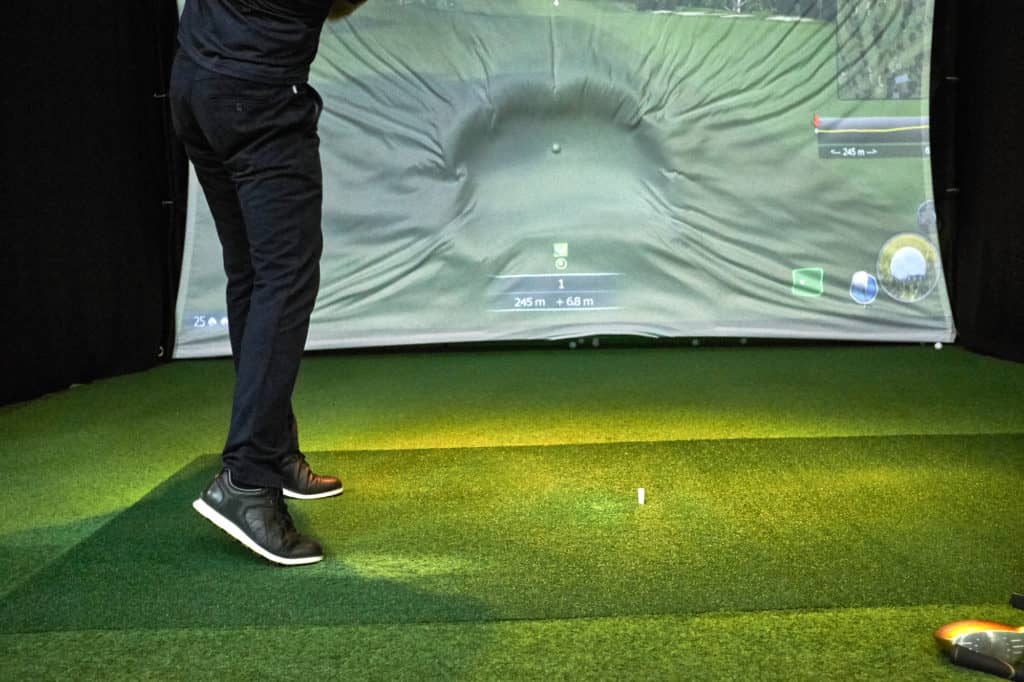 When you get a launch monitor like Skytrak, many golfers want to make sure it measures their swing speed.
Swing speed is just one of the many things Skytrak is capable of measuring.
Some other measurements include…
Ball speed
Launch angle
Backspin
Sidespin
Side angle
These measurements are then used to give the golfer more data about their golf swing.
The data can then give golfers the following information:
Carry/total distance
Offline
Roll
Flight Path
Clubhead speed
Angle of Descent
There are lots of great things about the SkyTrak, and although it can be a bit costly, it really will help you feel as though you can play golf at home.
How Accurate Is the SkyTrak?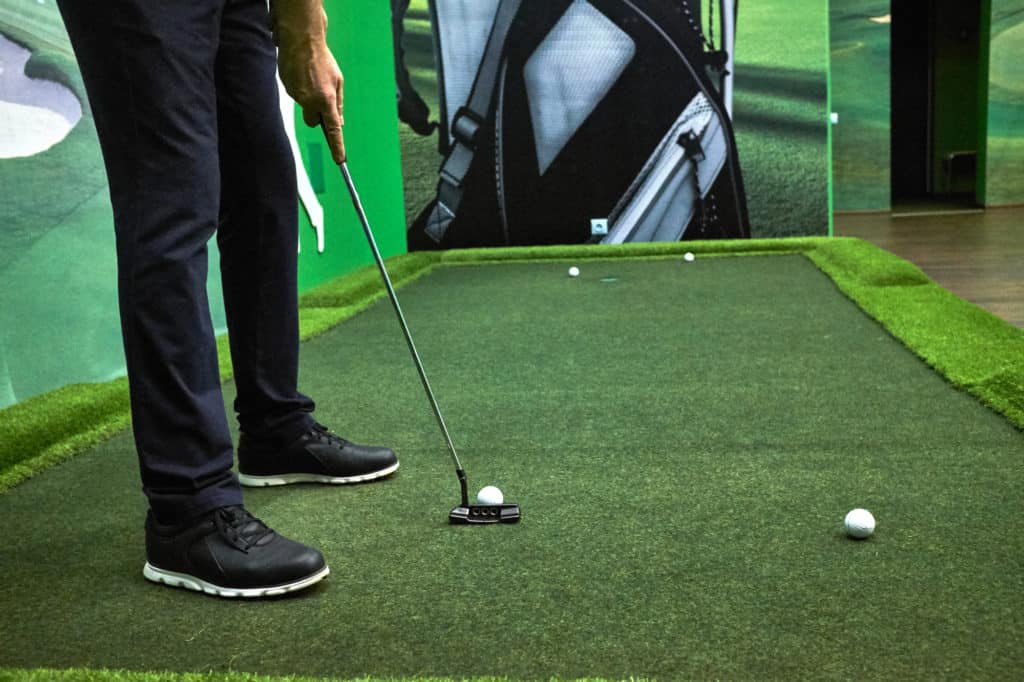 A launch monitor and simulator is only good if it is accurate.
Some of the lower-priced launch monitors will give data which is just not consistent.
The problem is, for very high levels of accuracy, you will need to spend tens of thousands of dollars.
The SkyTrak accuracy is excellent for how it is priced.
The SkyTrak is very comparable to leading launch monitor technology, and it works inside as well.
Some launch monitors don't work unless they are outside, so this is certainly a benefit the SkyTrak offers.
If you want to see how your shots perform in a windy condition, you can set wind as one of the parameters in the SkyTrak.
The actual ball flight is very close to how it would be in a real-world outdoor condition.
Most golfers, even lower handicap players, are going to have no issues with the data they are given from the SkyTrak.
Is a SkyTrak a Complete At-Home Simulator or Will I Need Other Equipment?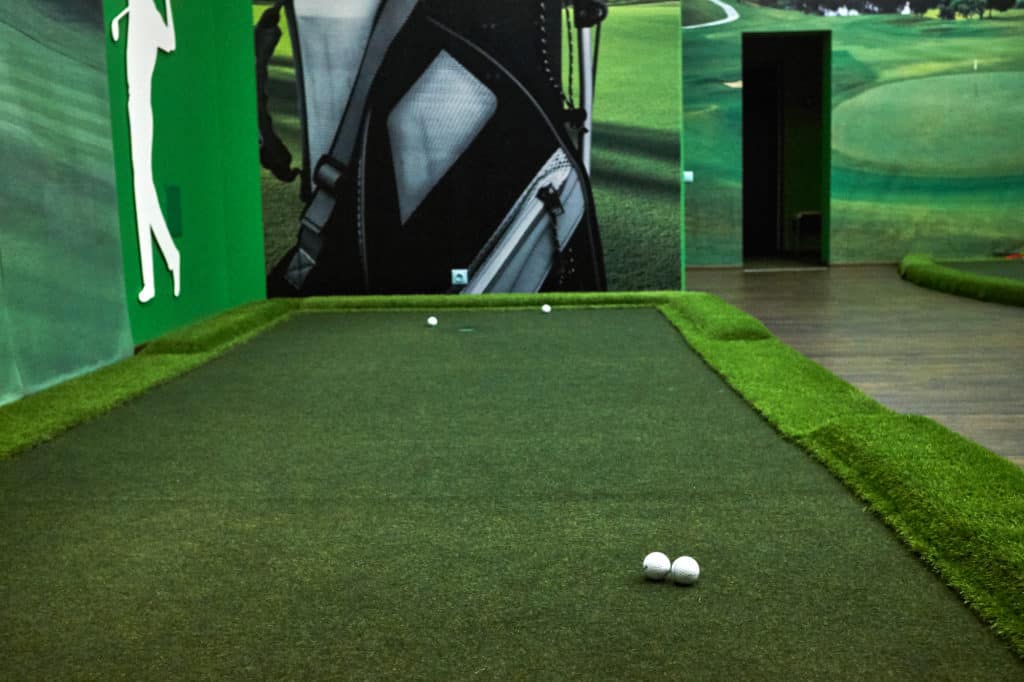 Although SkyTrak offers most of what you need to get your home golf room up and going, you will need some other gear.
The SkyTrak comes with the Launch Monitor, USB Cable, User Guide, and the Software.
The Launch Monitor is an essential part of the technology, especially when it comes to accuracy.
There are several options when it comes to Software, and we will discuss those in a moment.
Having all of this equipment is great, but if you want to use the SkyTrak as a simulator, you will need other equipment.
For starters, you need a hitting mat and a net.
You can go as cheap or as expensive as you would like for the mat and the hitting net.
The more expensive a net is, usually, the larger it is, and the more features it has to offer as far as folding and stability.
It is up to you to decide what is most important for your golf room.
When it comes to golf mats, there are hundreds of options.
We tend to like the ones which allow you to stand at the same level as the ball.
Some golf mats are just like a strip, and your feet will be at a different level than the ball.
Another thing you will need to run your Skytrak is an iPad or a computer.
You will connect the launch monitor to this and then download the SkyTrak software on the device.
Make sure you check the speed and capabilities of your machine as the SkyTrak has some specific requirements.
You will also need some kind of a table to store your laptop or your iPad on.
These are all the requirements if you plan on having a setup at home to work on your golf swing.
If you want to be able to see what you are doing on a big screen, you will need to purchase a projector.
The projectors can get expensive, and you should make sure you get one that has the adjustability to work in your space.
Sometimes, you will need a sheet or a screen for the projector, but other times, the wall works just fine.
This is the part of the setup you will have to play around with just a bit.
There are also nets sold which have the projector screen in the back of them.
This is a nice feature, but those nets tend to cost a bit more money.
What Do the Different Software Packages Offer?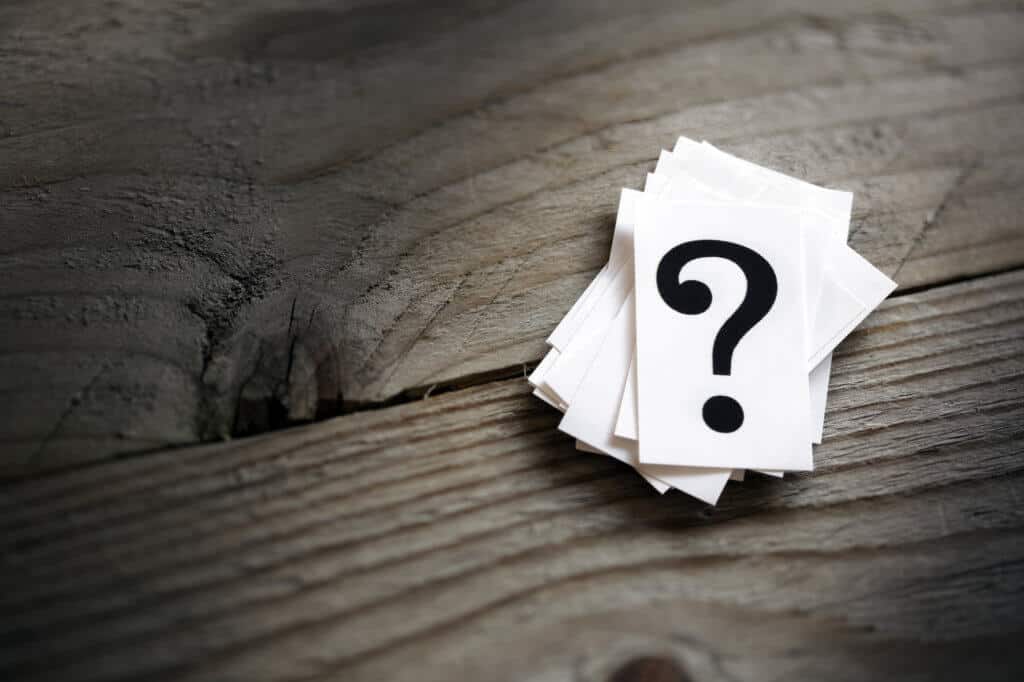 With the SkyTrak, you will need a monthly or yearly subscription to keep playing the golf courses.
There are several different modes you can play, depending on what your goals are.
Each package offers some great benefits.
The software you can use and download is going to depend on what type of computer or iPad you have.
Different options will require more or less computer or internet speed, so be sure to take all of this into account.
Here are some of the options available with the SkyTrak through their Simulation partners.
1. TruGolf E6 Connect
The TruGolf E6 Connect gives a beautiful view of the golf courses you are playing.
This package is all about realism, beauty, and making you feel as though you are actually out on the golf course.
The graphics are 4K, and they are extremely impressive.
You can also use this upgrade to have real-time matches between friends.
Another great benefit is the statistics that will follow you as you are playing your round.
If you want to see how your golf game is progressing, this simulator upgrade gives you some great information.
2. WGT Golf
With the WGT package, you can play championship golf courses.
The high definition images make this one of the most popular packages SkyTrak has to offer.
Some of the courses this one includes are Pinehurst and Bandon Dunes.
You can get a great golf experience using the WGT Golf application, but it will cost you a bit more money.
3. The Golf Club 2019
The Golf Club is an excellent option for those who are serious about playing golf at several different locations.
With the Golf Club 2019, you can choose to play 170,000 different courses.
The courses are located all over the world, and you can play these courses against your friends and relatives.
There are even options for users to create their own golf courses and allow others to play them.
If you are serious about having your golf course in your home, this is a great choice to consider.
4. Fitness Golf
If you are using your golf simulator to help you get in better shape, then the Fitness Golf simulation package is a great choice.
There are 160 courses here, but you can use them in several different modes.
You can play golf, fitness golf, or just work on fitness.
There are other accessories you can add to make this simulator your workout and golfing buddy.
This is an excellent option for golfers who are looking for something to do in the winter, and their golf courses are closed.
How Much Does SkyTrak Cost?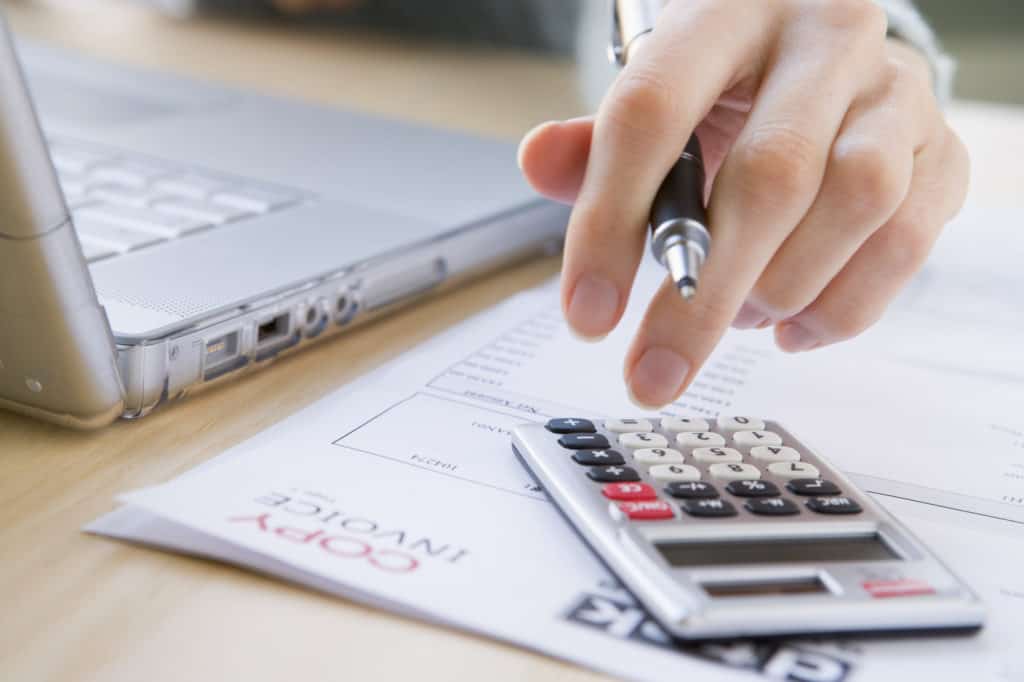 Now that you have seen the benefits of the SkyTrak, you may be wondering how much it costs.
SkyTrak is an investment.
Although you can sometimes purchase the launch monitor for less than $2000, there will be additional fees and subscriptions.
If you want a full system setup, you are going to look more at the $6000–$8000 range.
Some people think these prices are just too high for an at-home simulator, but there are a few things to consider.
For starters, a great launch monitor at a golf course probably costs tens of thousands of dollars.
You will have to pay to use a system like this and get the data the at-home unit can give you at any time.
If you have to pay $200 for a lesson or a fitting each time you want your stats, then the price of the SkyTrak may start to make sense for you.
Another thing to consider is how much it costs to go to play golf at a local facility in the winter.
There are golf rooms and golf simulator warehouses where groups of people can get together and work on their golf game.
If you have a group of friends that does this together, it may be worth investing in the at-home launch monitor setup as a group.
If you get something portable, you can transport it from one house to the next.
Even if you aren't playing a round of golf on your simulator, you can use it as a driving range to help you work on your game and lower your scores.
There is no debating the fact that a golf simulator at home is a significant investment.
Try to figure out how much you will use it to decide if the investment makes sense.
Are Golf Simulators Good for Your Game?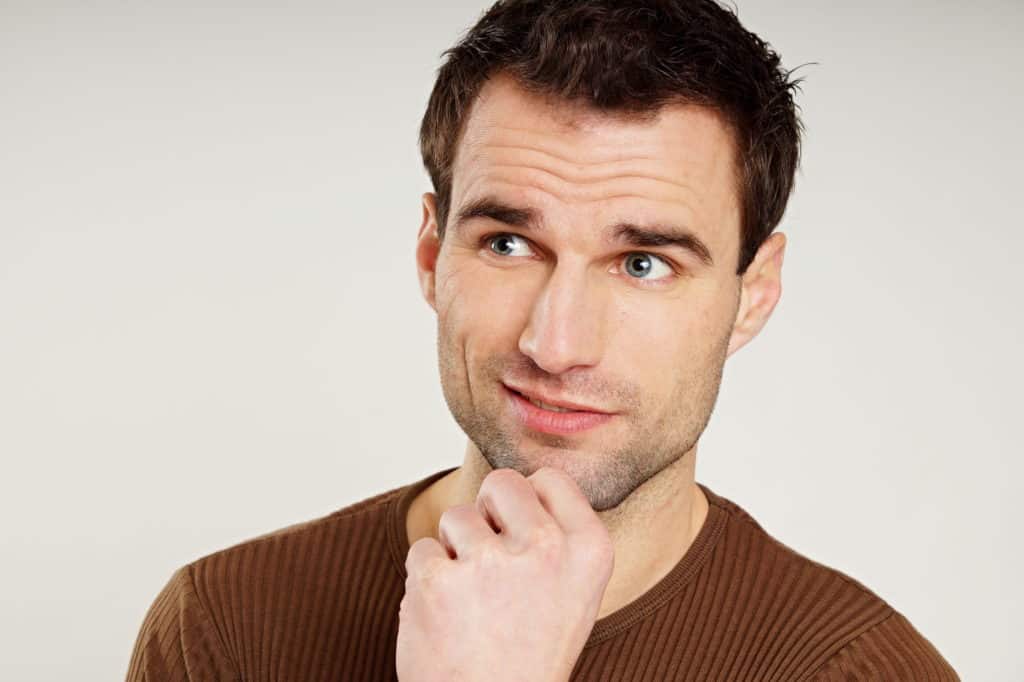 Some golf simulators may help your game, and some may not.
Golfers think jumping on a golf simulator is going to feel just like it does on the golf course.
This is not the case.
If your golf simulator is set up in a place like your basement or your dining room, it gets a bit difficult to learn how to swing indoors.
Many people will fear they are going to hit the ceiling or the wall, so they restrict their swing.
It is not a bad idea to take things slow when you first start with your simulator.
Make sure everything is set up correctly, and you do have plenty of clearance.
Once everything has been tested and there are no issues, then you should undoubtedly swing away.
Another problem golfers have with simulators is that they trust the information too much.
The simulators give you a good idea of how you are playing and how you are hitting, but they are not always 100% accurate.
If your simulator says you are fading the ball two yards, don't let this scare you.
When you get out to the golf course, the numbers may not be the same.
This same information goes for golf club distance.
On the course, you can hit your seven iron 150 yards, but on the simulator, it says 155.
When you go out to the course, don't start changing up yardages until you confirm that what your simulator said was correct.
Other than those small issues, golf simulators are not only fun, but they can be good for your game.
They do more good for your golf swing, fundamentals, and long game than they do for your short game, but they are helpful.
Some golfers have no idea how small changes in their swing can affect ball flight and spin.
It is interesting to play around with how a new grip or a new stance can genuinely change your entire game in a matter of seconds.
With the real-time data you get from the SkyTrak, this is an excellent way for people to learn about the game of golf.
If you are serious about improving and getting to the next level, the simulator and launch monitor is a great aid.
Conclusion
The Skytrak tracks more than you could ever want or need to know about your golf game.
This is a device that will give you all of the analytical data you need to take your game to the next level.
We are impressed with the technology that the SkyTrak offers. If you have the budget, this is a great tool to consider purchasing.