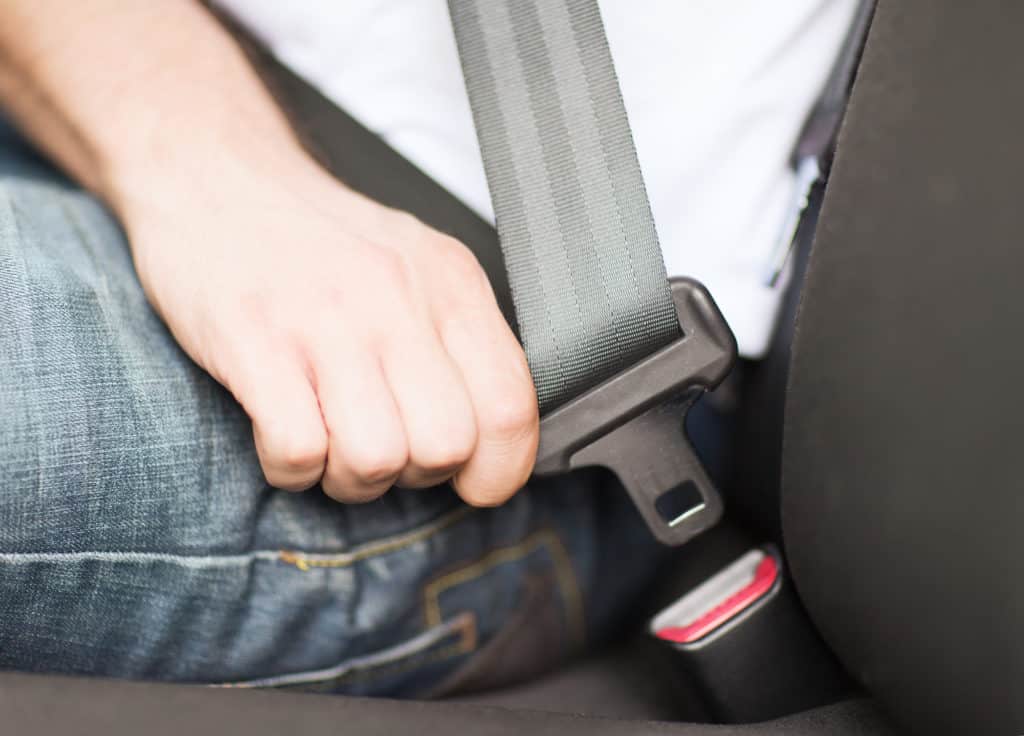 Golf carts are rapidly becoming a popular vehicle option for many people.
However, they have also become quite controversial over the years because people riding them have been severely injured.
As a result, many people are asking us, "are seal belts required on golf carts?
The answer to this question is often an interesting one and may vary depending on how you use your cart and where you live.
Are Seat Belts Required on Golf Carts?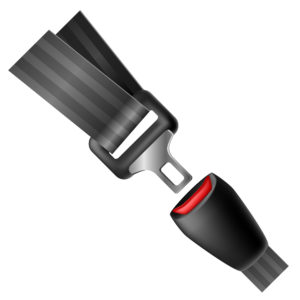 The short answer to the question of whether or not seat belts are required on golf carts is an assured "no."
However, the longer answer is more complex and requires an understanding of federal laws.
According to current Federal Motor Vehicle Safety Standards, a low-speed vehicle can reach speeds of 20 miles per hour but cannot go over 25 miles per hour.
As golf carts cannot reach speeds of 20 miles per hour, they are not classified as this type of vehicle.
As a result, federal law does not dictate that golf carts have seat belts.
And that's that, right?
Not quite.
That's because federal law has passed the buck to states and asked them to define whether or not golf carts need seat belts.
Most of the time, most states across the country have said that seat belts are unnecessary for carts.
This statement is typically addressed not to golf carts on roads, mind you, but those used more on private lands, such as your home's property or a golf course.
As for riding on roads, golf cart laws are often passed not on the state level but on the municipal one.
That's because most states give cities or townships the authority to decide if they want golf carts on their roads.
This information is essential because any vehicle used on a road needs to have a seat belt unless otherwise dictated by state or municipal law.
For example, some cities allow golf carts to go across trails near golf courses or ride on roads near courses.
Adjustments Change This Rule
But what happens when a person adjusts the engine of their golf cart and makes it capable of reaching speeds of 20 miles per hour?
At this point, a golf cart changes its legal classifications to that of a low-speed vehicle.
We touched on this classification briefly earlier.
These carts are considered road-legal, as long as they have a variety of different upgrades that make them safe and reliable.
For example, federal law – which overrides state law in this case – states that all low-speed vehicles need turn signals, headlights, brake lights, windshields, horns, and reflectors.
And yes: they'll also need seat belts.
The number required varies depending on the state.
Typically, most states argue that a cart should have at least as many seat belts as there are people who ride on the cart.
So a five-person cart would need five seat belts to be legal to ride on the road.
Why do people change golf carts into low-speed vehicles like these?
Often, they use them at retirement homes or on private property.
For example, a property owner may take deer feed to their blind in a cart to save on time and energy.
Other people use them to move along different roads in their hometown, though their ability to take out carts in this way varies wildly depending on where they live.
For example, most states do not allow golf carts on their state-based highways.
And the federal government bans them from national and international roads.
However, cities can decide if they want their residents to ride golf carts on their streets.
Typically, they are restricted to very specific roads, often under speeds of 35 miles per hour.
Some cities limit road access based on other factors, such as how busy a road gets.
Seat Belts Do Help Raise Safety Standards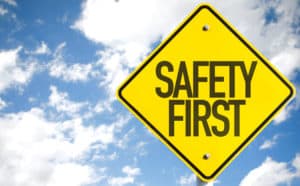 Even if you don't plan on using your golf cart on public roads or converting it to a low-speed vehicle, you may want to spend a little money on seat belts anyway.
That's because these safety devices can help to transform your cart into a safer vehicle for you and your family.
Although this step may not be strictly legally necessary, it can ensure that you are protected if an accident does end up occurring.
For example, let's say you're driving your cart far in the woods, and you tip it over unexpectedly.
Without a seat belt, you may end up getting thrown from and pinned beneath the cart and unable to get help.
With a seat belt, you won't fly out of the cart and end up injured.
Though this kind of scenario may seem unlikely, it could happen.
As a result, seat belts are an excellent investment for your cart.