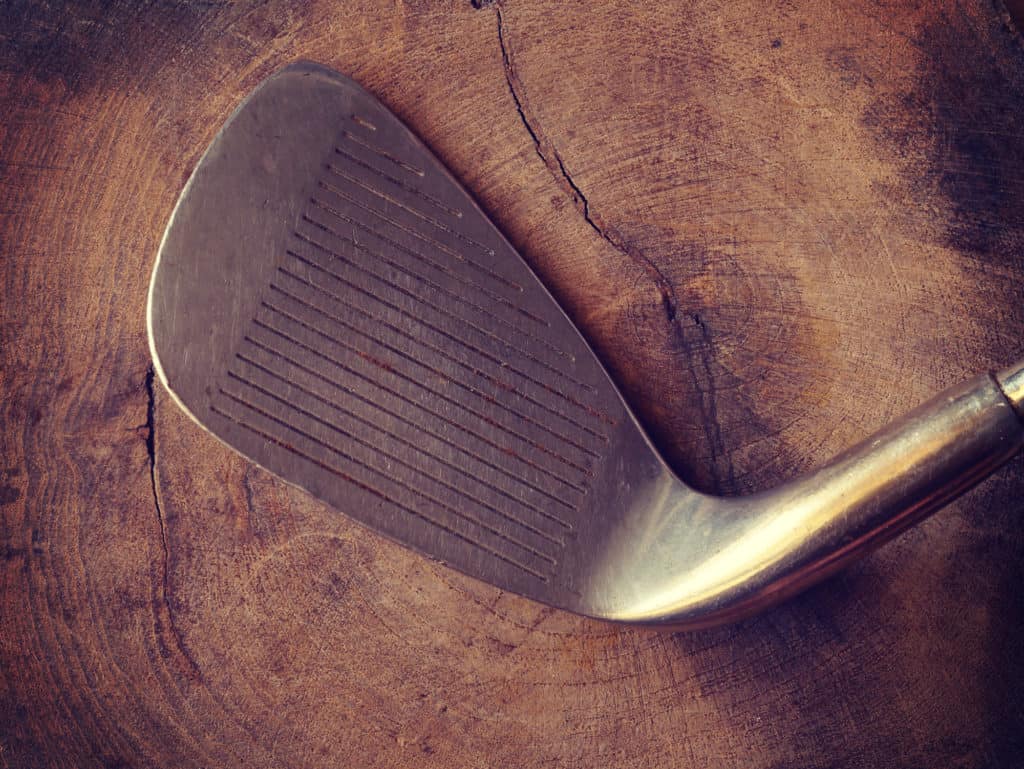 If you have been around the game of golf for a while, you know that golfers have some major quirks.
As a golfer, you know there are certain things about your game which will have to be perfectly in place for you to shoot your best scores.
Some players need their clubs perfectly clean while others don't care how they look.
Some golfers want a rusty wedge to play with while others want a bright chrome finish.
If you have ever tried to understand why a golfer may let their club get rusty, then you are in the right place.
Here are some reasons you may see a few rusty clubs (especially the wedges in a golf bag).

Why Do Golfers Let Their Clubs Get Rusty?
Golfers let their clubs get rusty because they believe the raw finish helps them produce more spin and better feel.
This is mostly done with the wedges in the golf bag.
For the most part, golfers will try to avoid rust on their irons.
Rust on the irons can cause the clubs to break down over time.
This is really not ideal, and most golfers will not want this to happen.
However, rust on the wedges is starting to make a major comeback in the game of golf.
Golfers are feeling that this raw finish can be a helpful addition to their golf game.
What Does Rust on a Golf Wedge Do?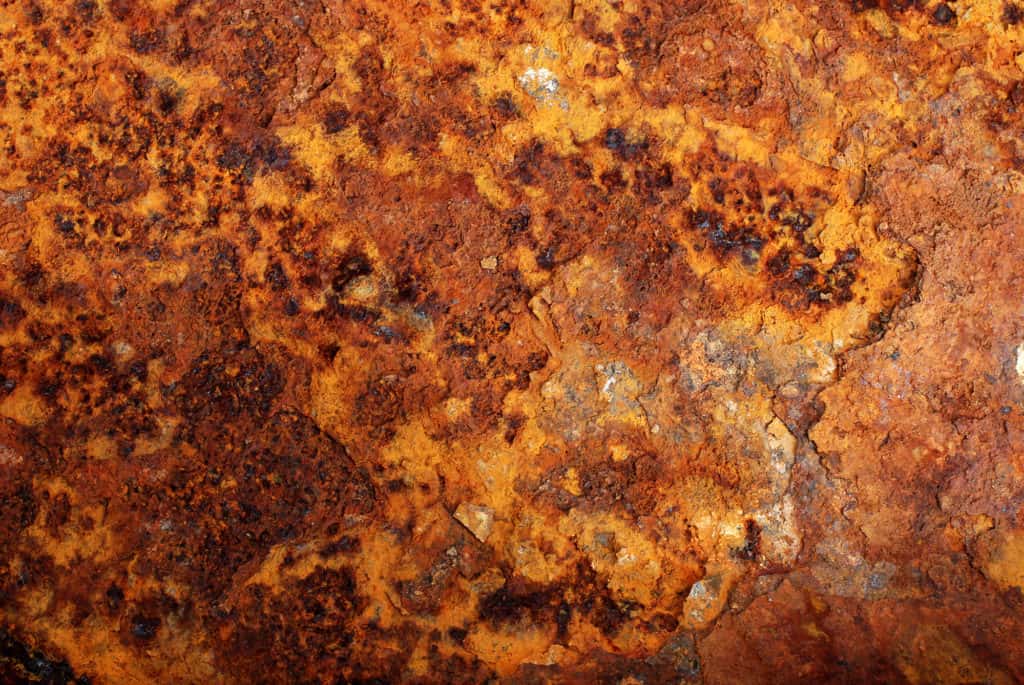 The raw finish on a golf club can do three things for a player.
It can provide better spin rates, offer less glare from the sun, and give the player a better feel as well.
The belief that these wedges with rust on them spin more than a wedge without rust is not always true.
The wedges with rust are not a magic solution for anything.
They are simply a technique some golfers are finding to be unique or interesting for their game.
Years ago, golfers would have a favorite wedge, and they would use it for years and years.
Eventually, the finish on this wedge would start to come off, and the wedge would have a raw look to it.
Since these low handicap players were still used to the feel and precision of these wedges, they kept the wedge the way it is.
One of the latest trends in golf is to play with a club that has a darker finish.
This darker finish is supposed to help players have a clearer look without the sun getting in the way.
Some players like the clean look of a brand-new sparkling golf club, but others find it to be a bit bright in the sun.
Whatever your preference, chances are there is an option on the market for you.
Are Some Golf Wedges Made to Rust?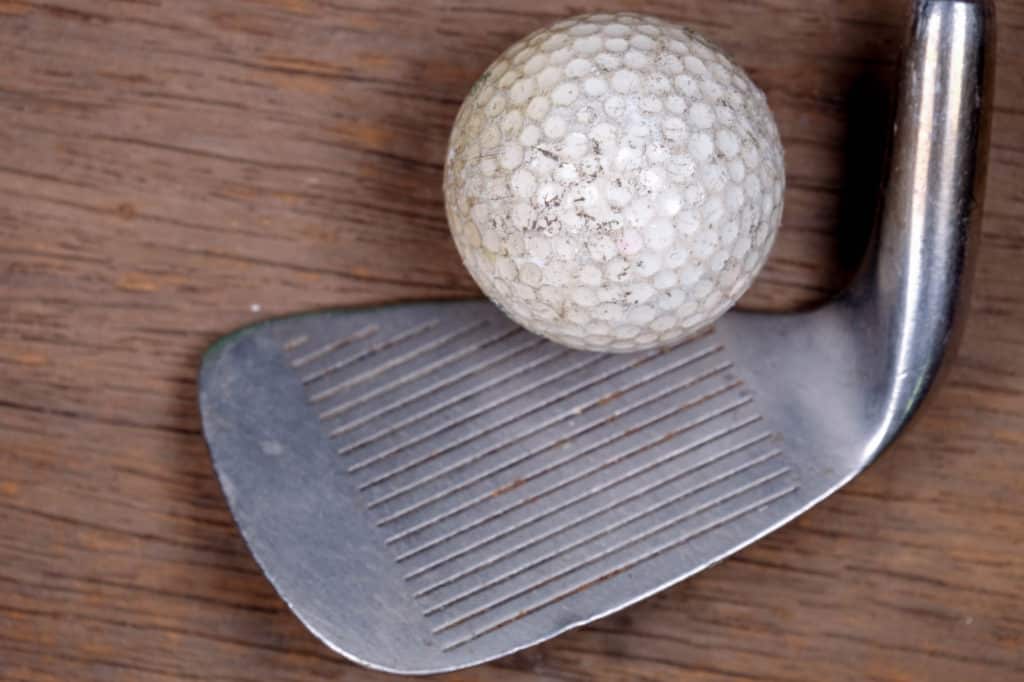 Yes, some companies are now selling what they call raw golf wedges.
The raw club is not treated with a finish of any kind that will make the wedge look shiny.
Chances are, after a few times on the golf course with a raw wedge, you will have quite a bit of rust on the club.
The rust is supposed to give you a bit more friction or grip as you hit shots into the green.
In turn, you should be able to spin the ball back a bit.
If you purchase a brand-new wedge and it starts to rust the next day, chances are it is designed to do this, and you should let nature take its course.
Why Do Golf Clubs Rust?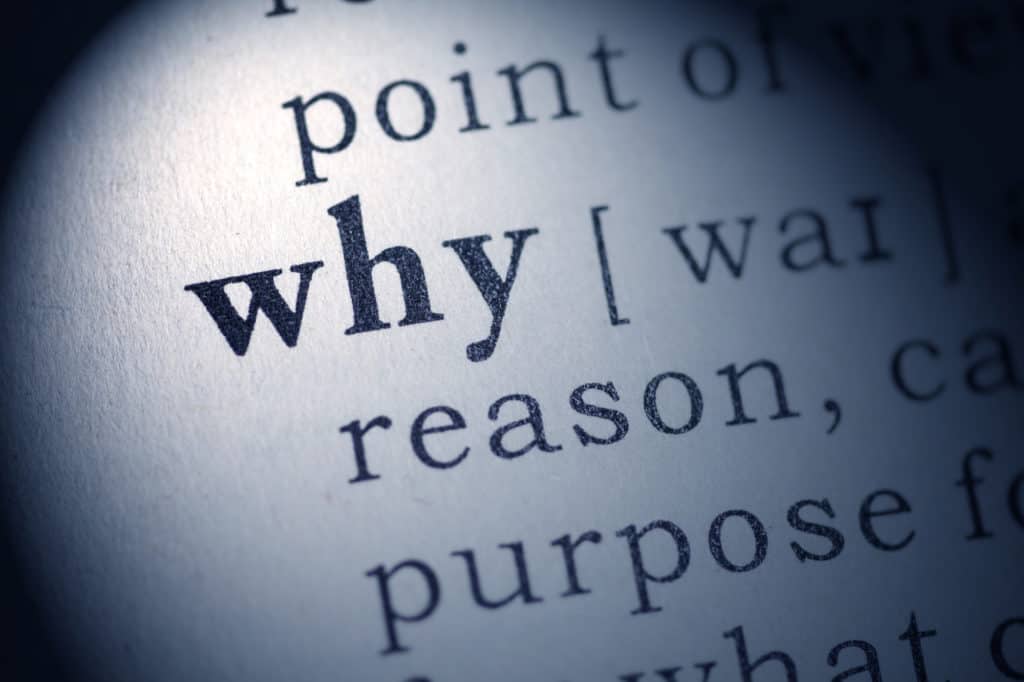 Most of the time, golf clubs will rust because they are exposed to some damp conditions and not allowed ample time to dry.
If you live in the south or any area where there is a lot of humidity, it is very common for a golf club to rust.
As long as you keep an eye on the rust and you get it off your clubs as quickly as possible, it won't do any damage.
Make sure that, when you are storing your clubs, you are leaving them in a dry and temperature-controlled environment.
This will significantly reduce the rust the clubs get on them.
One common mistake many golfers make is to put their golf clubs away when they are still wet.
If you come in from a round of golf in the rain, take a few minutes to dry your clubs before you store them.
Allowing them to sit with water will probably allow some rust to start to develop.
Can You Use WD-40 on Golf Clubs?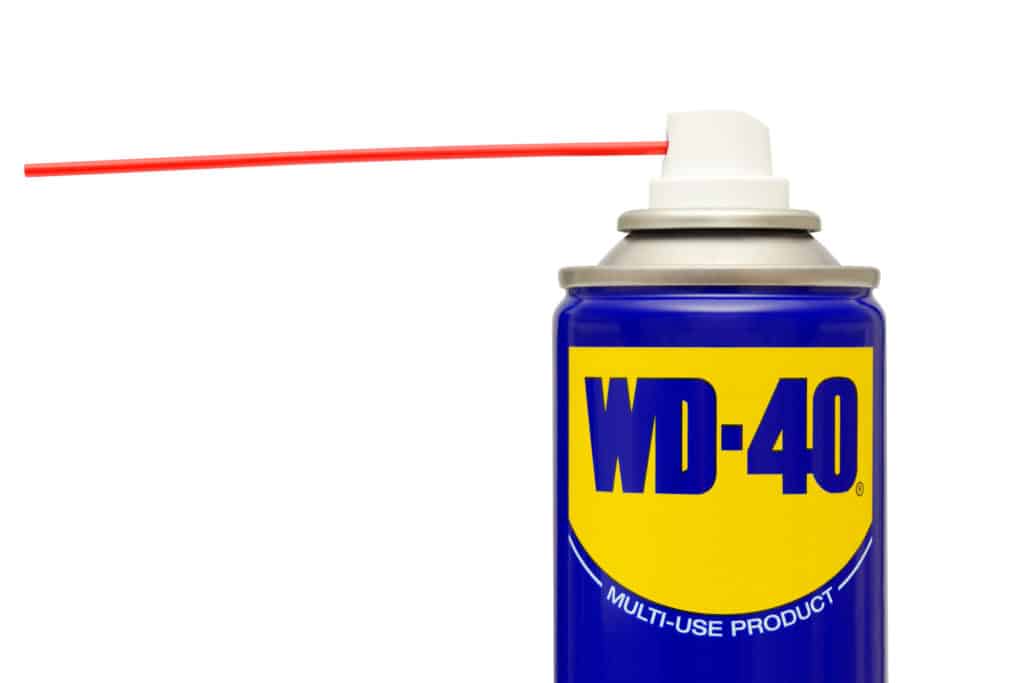 If you have let your golf clubs sit in a less than ideal environment for the winter months, then you may find that they are covered in rust.
This is an unpleasant find and something you will want to fix as soon as you can.
There are a few methods to getting rust off of your golf clubs, but one of the quickest ways is to use WD-40.
WD-40 is a product that does a great job of getting rust off of a lot of products, but it does wonders on your wedges and irons.
Do not use WD-40 on your driver or woods or hybrids.
Most of those are made with titanium, and this product is not going to be the best mix for spraying on titanium.
You should not be having a rust problem on those clubs, anyway.
Spray some WD-40 on your golf club (when it is out of the bag), let it sit for a few minutes, and then wipe it off.
If the rust has not set in too badly, this should be enough to clear up the rust on the golf club.
You may have to treat it a few times to get everything cleaned up.
If you play with steel shafts in your irons, be sure to check the shaft of the club to make sure it does not have any additional rust on it.
When you are finished using the WD-40, it is best to then wash and dry your golf clubs before putting them away again.
What Is the Best Cleaner for Golf Clubs?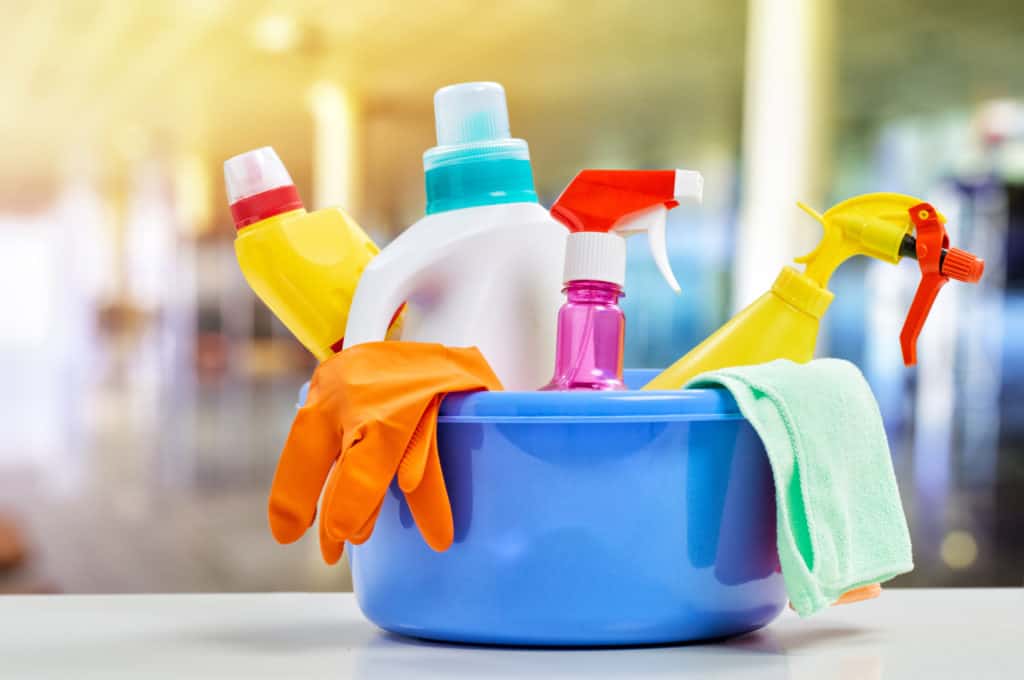 If you are looking to take better care of your golf clubs overall, you may wonder what you should use to clean them.
Cleaning golf clubs is not difficult and should cost you next to nothing.
All you need is a bucket of water and some dish soap.
Put a few tablespoons of dish soap into a bucket of warm water and use a microfiber cleaning cloth to wipe your clubs clean.
This process should be completed quite often if you are a person who plays a lot of golf.
Keeping your clubs clean will also help you shoot lower scores.
When golf clubs are dirty, sand, mud, or residue will make it difficult for the grooves on the club and the dimples on the ball to react correctly with each other.
If you want to establish consistency in your game, it is essential to keep your clubs clean and give yourself a fair shot of hitting it solidly.
Can You Remove Rust from a Raw Wedge?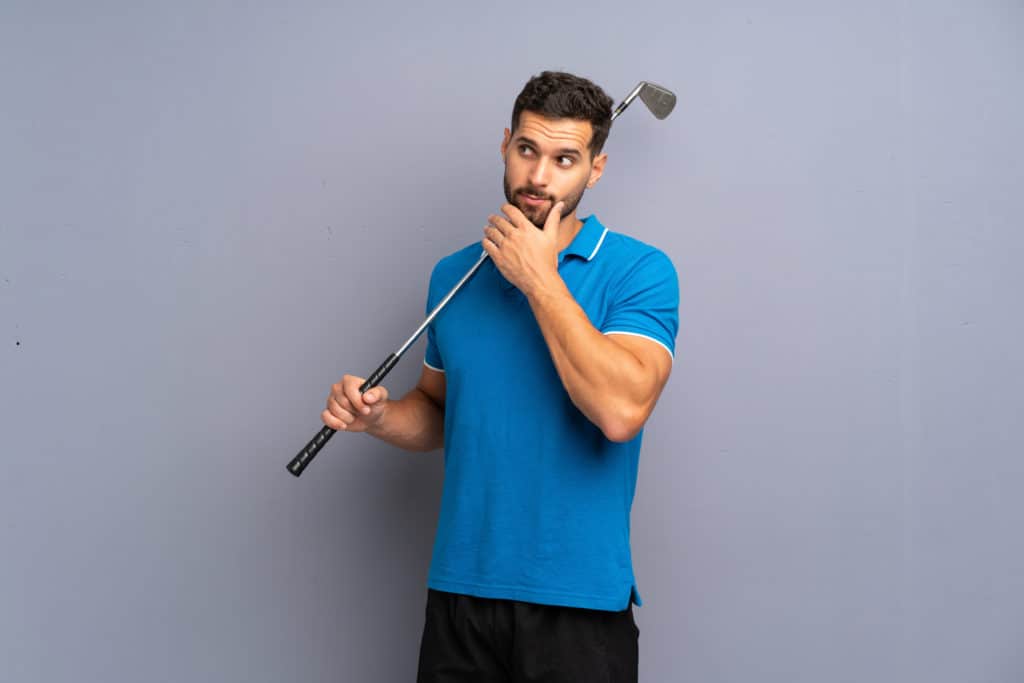 Although you may have a chance of getting the rust off, it is very likely to rust right back up again.
These wedges are designed to allow rust to form, and you will find yourself struggling to keep them shiny and clean.
If you think rust is going to bother you on a wedge, then it is best to avoid the raw wedges altogether.
If you wanted the raw wedge because of the darker finish, look for something that offers the black or dark finish without the raw factor that will cause it to rust.
Conclusion
Hopefully, you now have a better understanding of why golfers let their clubs get rusty.
This is no magic solution or formula.
Some people believe that wedges that are rusty give them better performance, spin, and feel.
This is not the case for all golfers, or you would see quite a few more rusty wedges out there.
In general, it is not a great idea to let all of your clubs get rusty.
You will not want them to break down over time, and unless you purchase a raw wedge, a golf club should not rust naturally.
Clean your clubs often and store them in a dry place to avoid rust issues in the future.