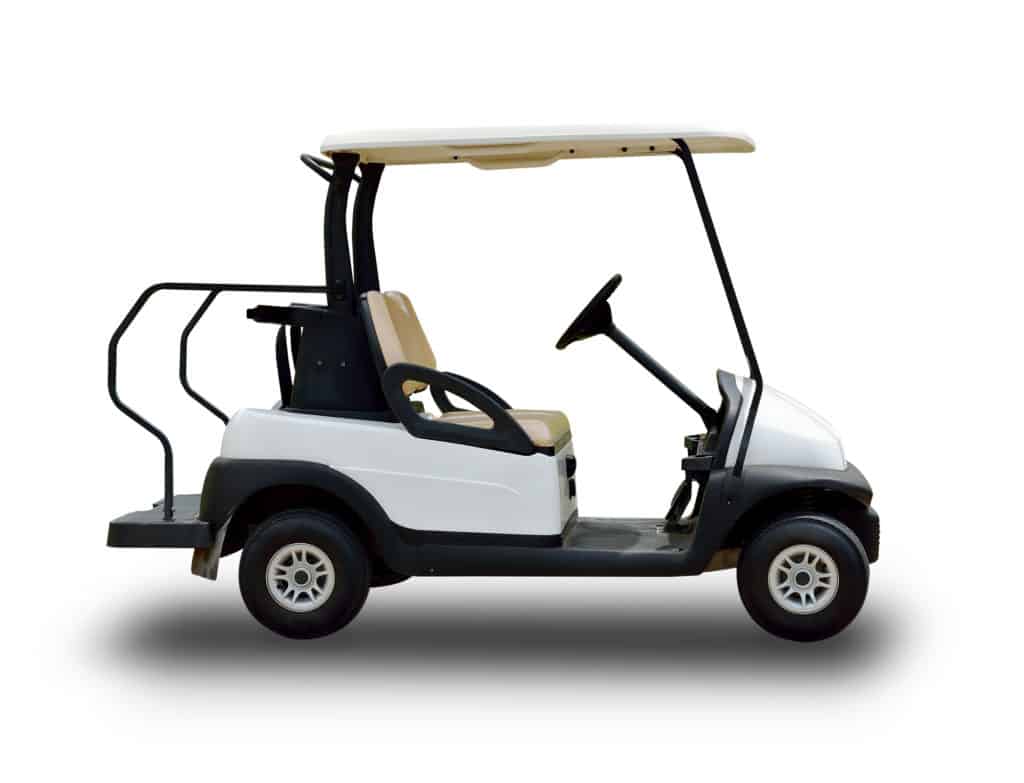 Electric golf carts have two different types of motor options: DC and AC motors.
The first type was the most commonly used for years, but a growing number of cart manufacturers are shifting to AC motors.
Let's examine what types of carts have this type of motor and why so many are shifting to this option.
Understanding the benefits will make it easier for you to decide if you want to buy one of these carts or if you want to convert one using a kit provided by the proper manufacturer.

Which Golf Carts Have AC Motors?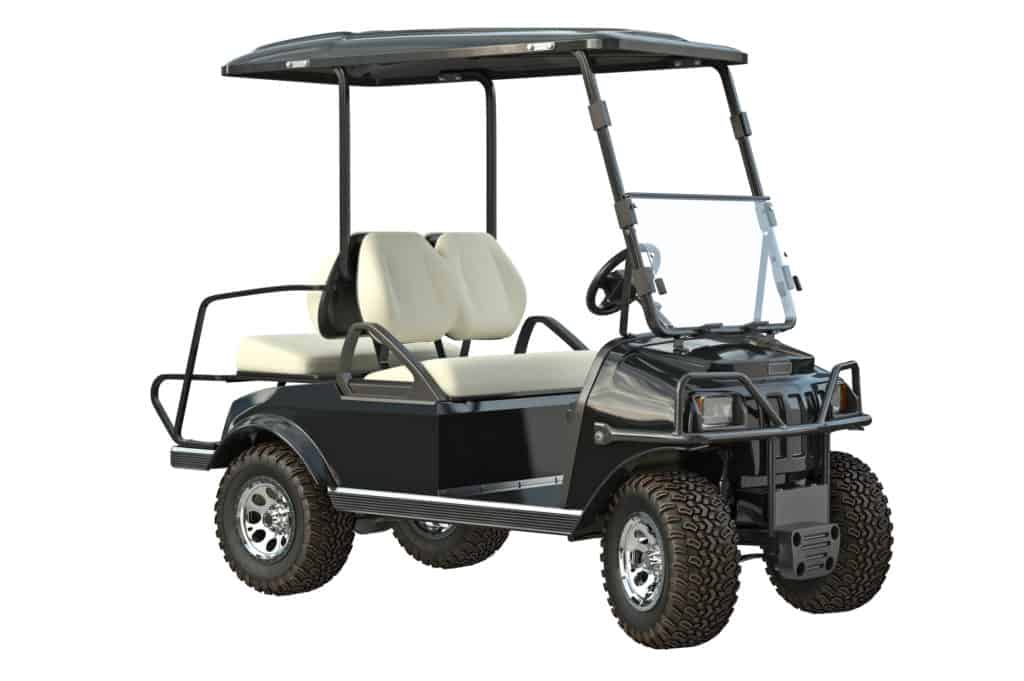 A growing number of golf carts on the market have AC motors.
EZGO and Club Car, in particular, are shifting to this engine model.
Yamaha has held out a little compared to these two, mostly using DC motors.
That said, they do provide owners with an AC conversion kit they can use to change their DC motor to an AC option.
In general, though, most carts produced by EZGO and Club Car after around 2000–2010 use an AC motor instead of a DC one.
This is going to increase in the future.
The easiest way to know if your golf cart has an AC motor is to read its description online.
Check out the various items highlighted by the manufacturer and find the engine listing.
Here, you'll find a description of the engine that should read "AC" or "DC."
Most advertising for EZGO and Club Car highly emphasize the use of AC motors, though Yamaha often focuses on their conversion kits as a way or providing the cart owner with the option to use a DC or an AC motor for their needs.
If you cannot find this information online, you can also open up your cart's motor and look for the tag which describes the type of motor it uses.
These are often small metal plaques imprinted on the side of the inside of the cart.
Here, there should be a description of the type of motor your cart possesses, including whether it has an AC or DC motor.
Look for a term such as "Motor Type" and either AC or DC to get an understanding of what type of motor you have installed on your cart.
It is critical to understand that some models use AC only and do not use a DC motor at all.
For example, the Club Car model Onward is advertised as using an AC drive, highlighting the different benefits this type of motor provides.
The 48-Volt AC model produced by EZGO uses a similar type of AC drive to produce power.
Often, you find this type of information directly in your cart's manual or other descriptive items, so pay attention to these factors to ensure you get the best results.
How an AC Motor Differs from a DC Option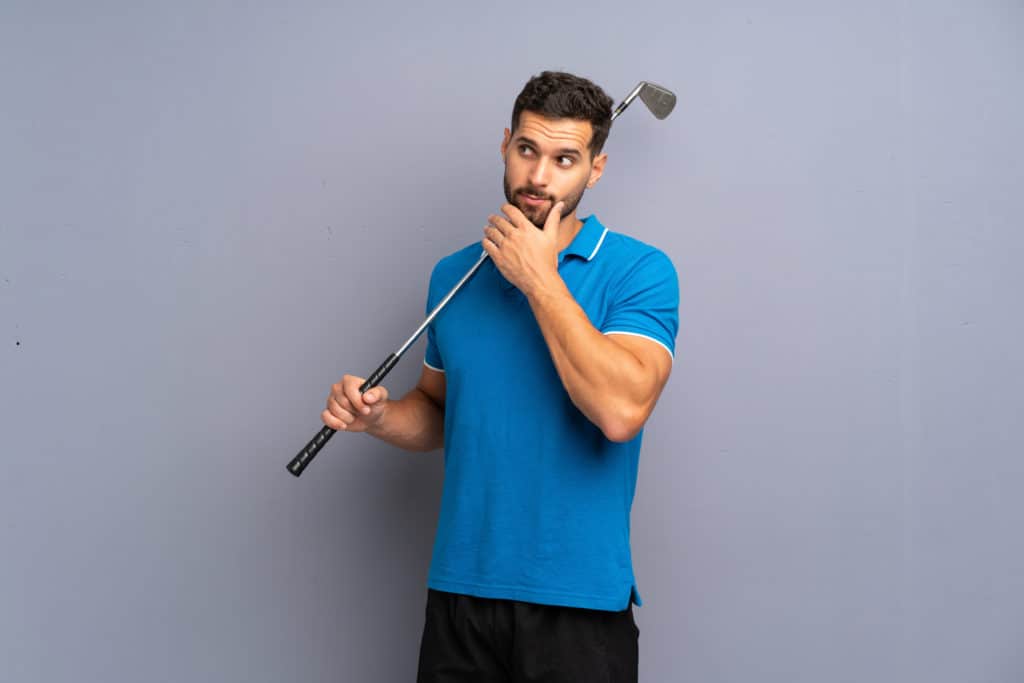 Before we discuss the benefits of an AC motor over a DC motor, we think it is important for you to understand just how an AC motor differs from a DC option.
First of all, let's break down what these terms mean.
AC refers to "alternating current," while DC stands for "direct current."
Batteries produce only direct current—an important fact to remember—but AC motors convert that power into what can be described as a three-way signal.
What does this mean and why is it important?
Well, a DC signal is a single-wave current.
This is where it gets the "direct" name from. It is simpler in concept, but the three waves of the alternating current produce slightly different timings that reverse the polarity on your engine in a way that produces power.
This may seem too technical and confusing to some, so let's just say that the AC signal is a bit more complex than a DC signal, and in some ways, a superior option that has been utilized in a growing number of products.
In a golf cart, an AC motor has many benefits that lift it above the DC power that has been used for so long on the market.
It is true that a cart with an AC motor is going to cost a little more.
The average cost of an AC motor is $500 more than a DC option, and the price of the cart will go up accordingly.
However, but the advantages they provide far outweigh this small downside.
Let's examine why you're more likely to find an AC motor in a golf cart than a DC one these days.
The Advantages of AC Motors Over DC Options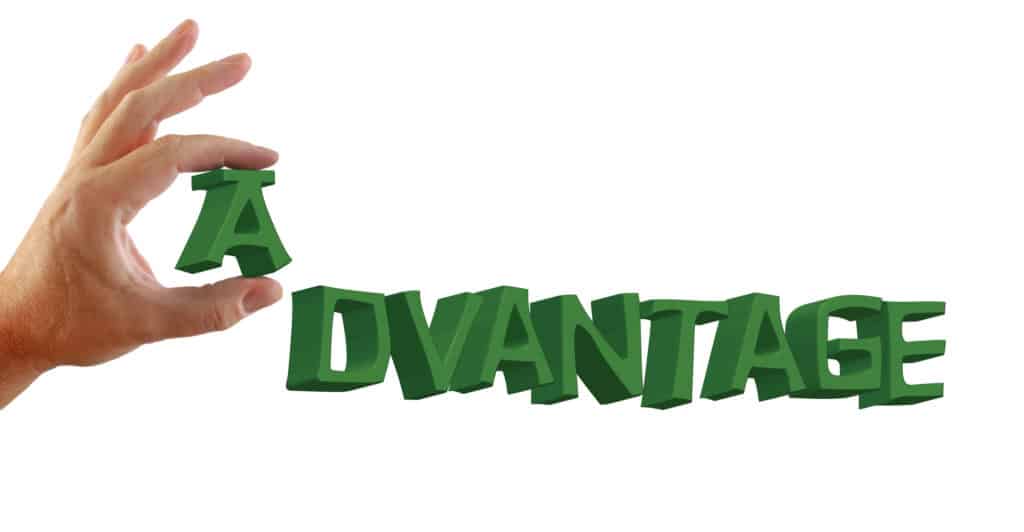 Although a DC engine isn't a terrible option for a golf cart, the simple fact is that AC engines are just better for golf carts than DC options.
If you don't have an AC engine on your cart, you may want to buy a conversion kit to ensure you can get this type of power.
That's because the following benefits are so crucial to consider and make a high-quality AC golf an investment worth your time and money.
1. Increased Efficiency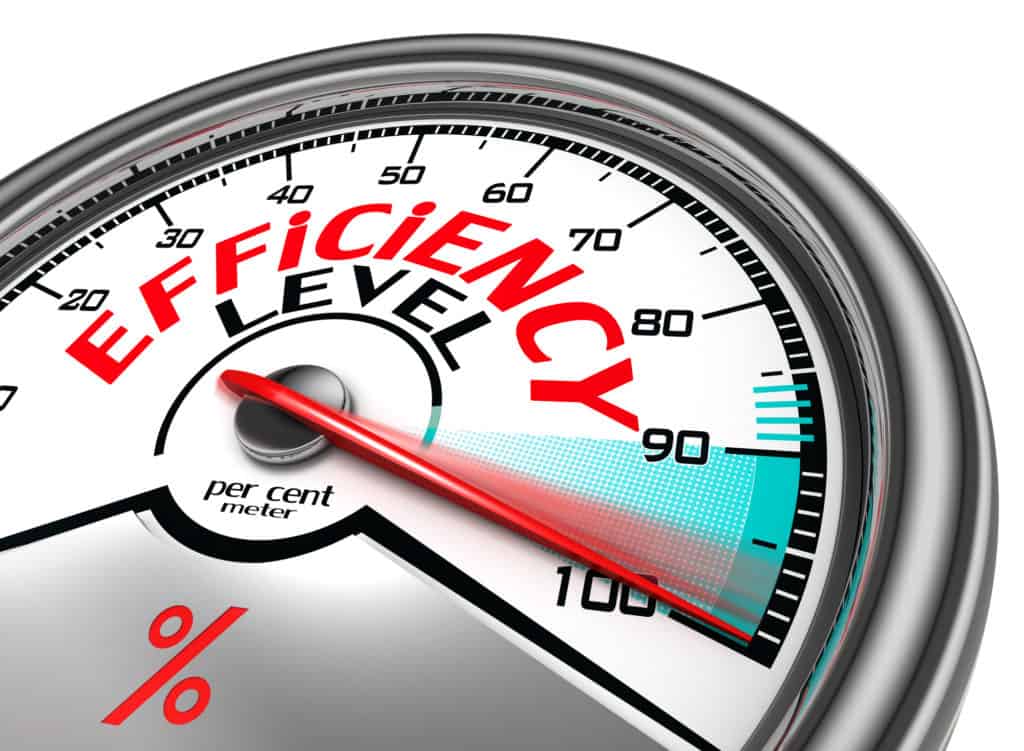 Though the extra waves used by AC may seem to make it less efficient, the opposite is true.
These extra waves provide more power and strength to your engine, while also making sure it drains more slowly.
This factor is a significant reason AC has become so popular in recent times.
It is simply a better and longer-lasting option than even the best DC motors on the market today.
The exact amount of extra efficiency can range from a few extra months to years in the higher-end models.
2. Better RPM Production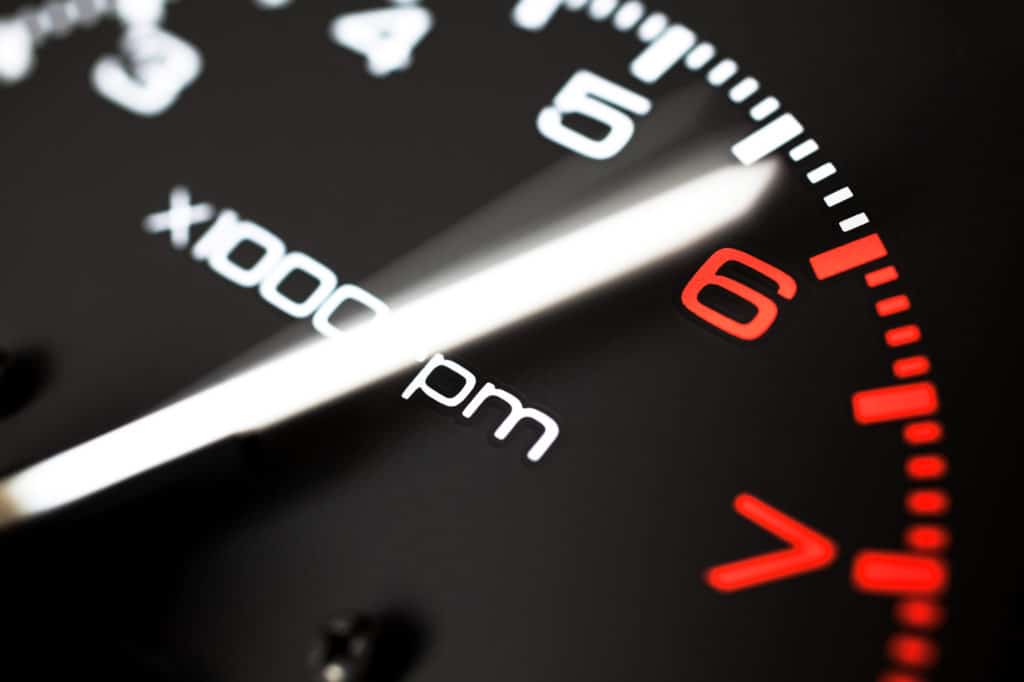 The design of AC motors produces a higher revolutions per minute or RPM in your golf cart engine.
This means that your cart can reach higher top speeds with this type of engine than with a DC option.
It isn't surprising to see AC carts hitting 20 mph compared to the 10 mph of DC engines with a similar power output.
Even better, the AC cart's battery will drain less at this top speed than a DC engine at its top speed!
That's because the AC cart is more efficient when reaching these speeds.
3. Slower Wear and Tear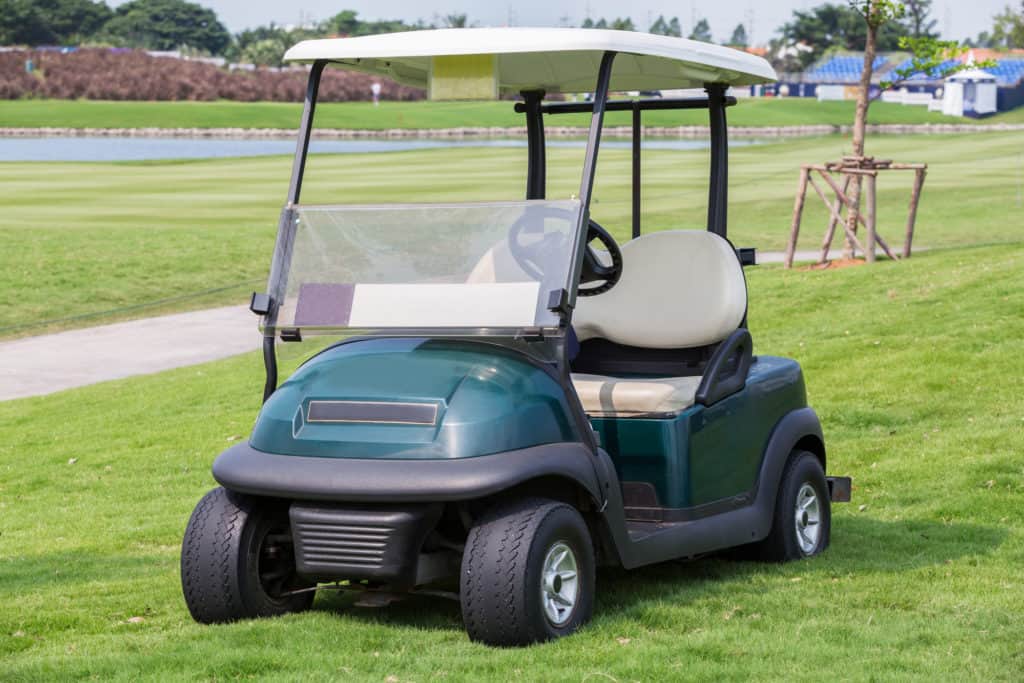 A DC engine produces an uneven flow of electricity because it is less efficient and changes rapidly based on how your engine is running.
By contrast, an AC engine produces a smoother and more consistent flow of electricity.
As a result, they don't run into the same kind of wear and tear you will notice on DC engines.
Though all engines eventually suffer from age-related damage and breakdown, AC engines will last much longer.
4. Better Control on Hills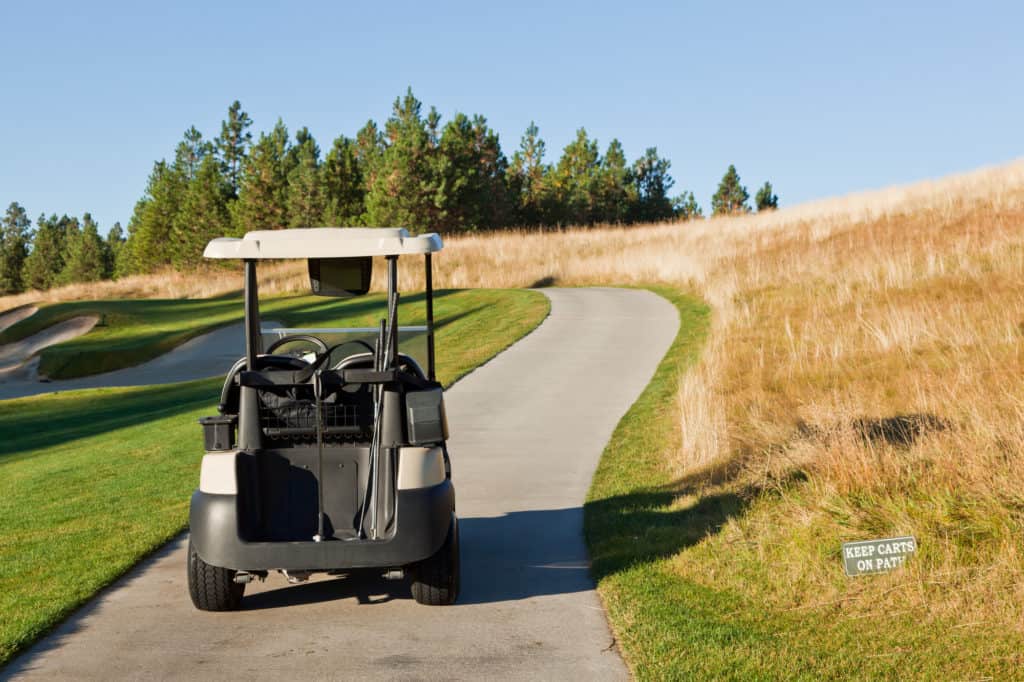 Lastly, AC engines provide a consistent level of electricity that doesn't dip as you go up or down hills – this problem is one that only affects DC engines.
As a result, your cart will control up and down these hills and won't run into the same kind of problems that you may see with a DC option.