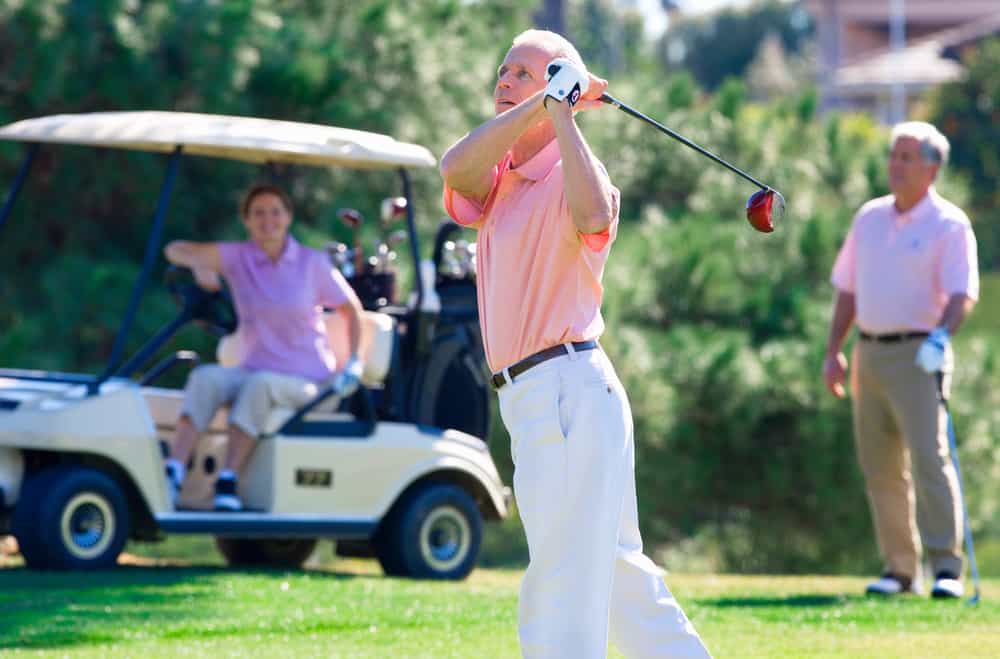 There are lots of different formats for a round of golf.
If you are a player who is new to the game, it can sometimes help to play an alternative format to work on some different skills and take the pressure off.
In addition, if you are running a golf tournament for a group of people, it helps to understand different types of golf formats.
The more you understand golf formats and the way they impact play, the better you will know which tournament type is the best for your game.
A shamble in golf is similar to a scramble, but there are significant differences.
Let's take a look at what a shamble is in golf and whether this would be a good format for you to consider playing.

What Is A Shamble In Golf?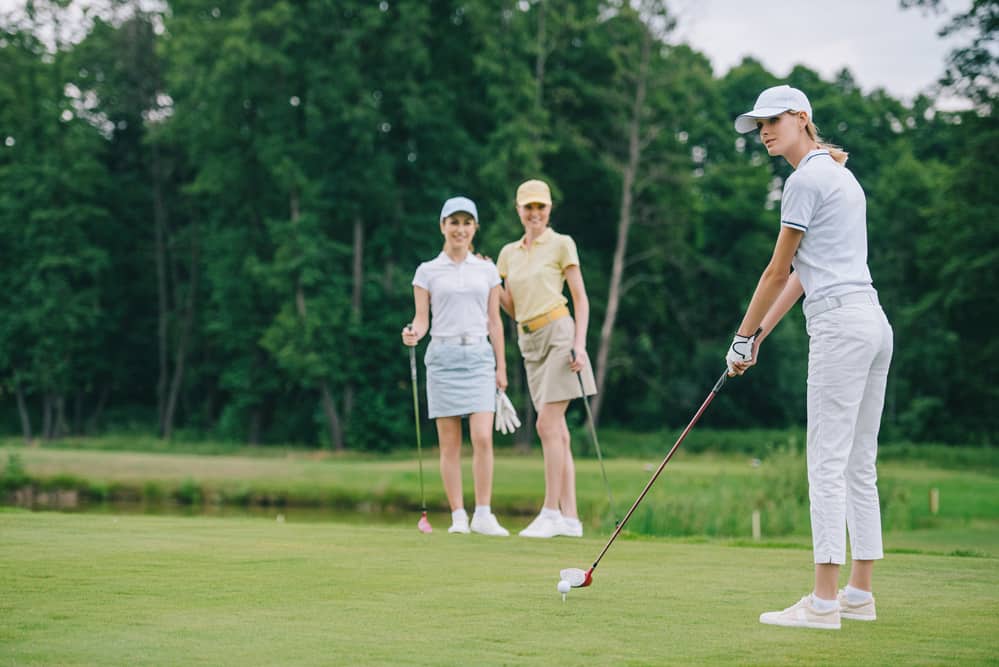 In golf, a shamble is a tournament format in which all golfers will tee off, then the best drive is selected, and all golfers will play their own ball into the hole from here.
If you have spent any time playing golf, you know that many people have issues with the tee shot.
Many players think they are great at hitting a tee shot, but chances are the ball will end up in the woods or the water.
This is unfortunate, and it makes sense that when you have everyone play from the best tee shot, the pace of play and overall feel of the round will be much simpler.
A shamble in golf allows golfers to play their own ball from the spot of the best drive into the hole.
This type of format will be great for those who struggle with their game off the tee, but it also becomes a really good team format.
Some people get the terms shamble and scramble confused, but they are different formats and played entirely differently.
The great thing about a shamble is that you still get to see a majority of the golf course, and you will be able to enjoy all of it.
With a scramble, this is not always the case.
As with any golf tournament format, there are always times when things will change, and the format will end up being a bit different than what golfers expected.
If you are playing in a shamble format golf tournament soon, make sure you check with the tournament administrator to ensure that you have the rules correct.
Variations Of A Shamble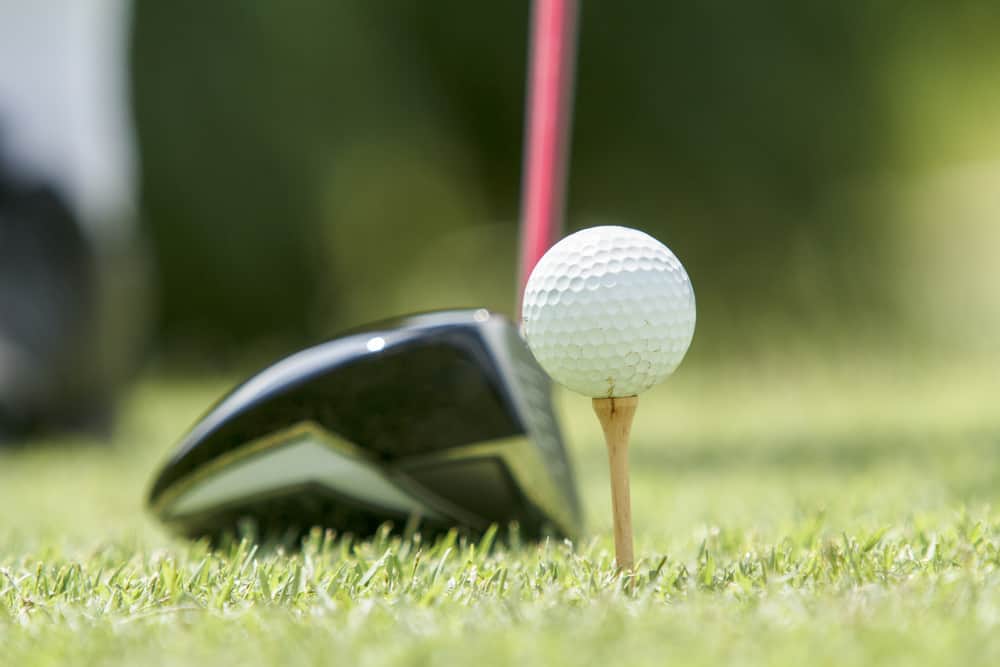 When playing a golf shamble, there can be a variety of different rules and regulations.
The variations on a shamble will sometimes change at the discretion of the tournament committee.
You won't have to worry about these variations until you tee off, as they should have been well explained by that point.
Variations on a shamble are not hard to figure out, but you should understand them.
1. Number Of Drives Per Player
Many shambles require that at least two drives are chosen per player throughout the course of the round.
This may seem like it's not that big of a deal, but it will really even out the group and make things fairer for those who are playing.
If one group gets a golfer who is really good at what they are doing, they will likely continue to use that player's drive for every single hole.
This gives that team an unfair advantage.
The only way to straighten things out is to make sure that a certain number of drives from each player must be used.
There are some strategies related to this.
If you have a player with a wicked slice, you may not want to wait until the last hole before allowing them to have their turn with the drive.
Pay close attention to the number of drives that each player has so that you don't end up with a card that does not qualify at the end of the round.
If two players' drives are right next to each other on the fairway and you need to choose one or the other, think carefully about how many you have included from each of those two players.
2. Par Requirements
Some tournament administrators tend to make things a little confusing, and they will have all players play their own ball on a par 3.
In addition, these administrators may have all golfers play their first two balls on their own and then, at that point, switch to just playing from the spot of the best golf shot.
These rules can become a bit too complicated, and they only tend to work with smaller groups of people where this is not as much of a concern.
Overall, the par requirements on a hole can impact the way the shamble is played.
Keep this in mind if you are setting up an event.
3. Scores Per Hole
Some shamble tournaments encourage teams to count just one score per hole.
This ends up being the team score, and there is typically a low gross, and a low net score counted.
However, there are times when some administrators will have requirements of one score on a par 3, two on a par 4, and three on a par 5.
This can vary depending on the type of golf course people are playing and also on the quality of the golfers in the field.
If players are not all that good at the game, the overall scoring may be a bit less restrictive.
The better the players are, the more important it is to count more of the scores and let them play their own game.
However, with new golfers and groups that are young, the overall scores per hole are likely going to be a factor that gets limited to just the best score per hole.
Shamble Vs. Scramble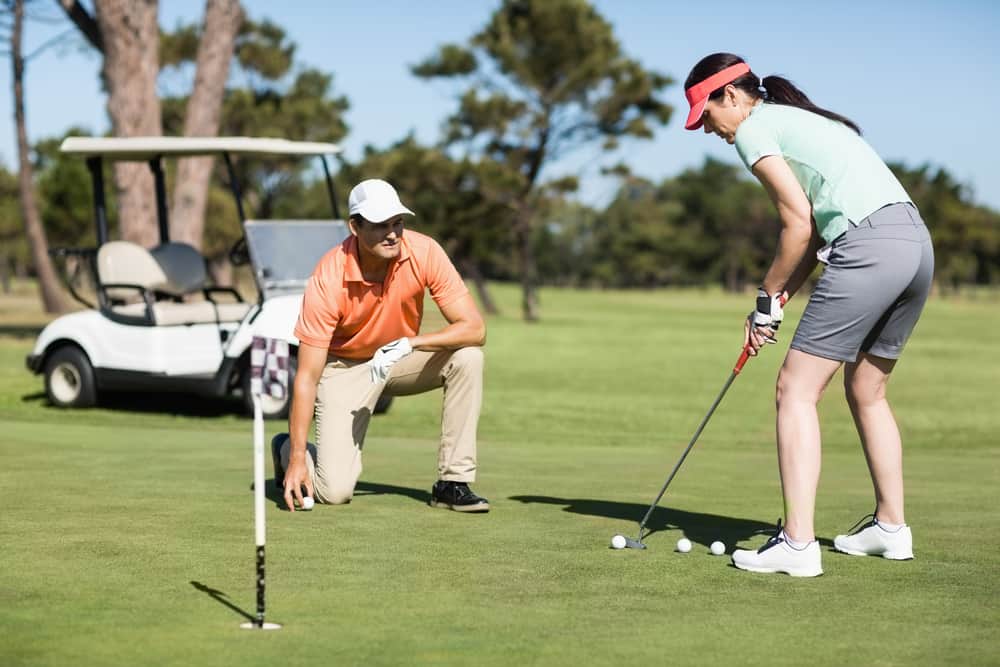 Many times, golfers get confused by the difference between a shamble and a scramble.
Luckily, the differences between these two tournament formats are rather simple.
The biggest thing to remember is that with a scramble, you can expect to be playing more of a team shot.
With a shamble, you will play a lot with your own golf ball.
Scrambles involved all players hitting a tee ball and then selecting the best of those tee shots.
From this point, everyone will swing again, and then the best shot will be chosen again.
Once that shot is chosen, everyone hits from this spot, and play continues in this way throughout the entire hole.
This means you may not contribute at all on some holes.
All of the shots you are counting may end up being the shots of your teammates as opposed to your own shots.
With a shamble, you may play another person's tee shot, but for the most part, you are still hitting your own shots throughout the entire hole.
This is what makes a shamble a format that many better players would prefer to play.
When choosing a format for an event or an outing, you have to be very careful that you pick something that will be appealing to a wide range of golfers.
If you choose a format that confuses people or they are simply not playing enough of their own golf shots, then you and your participants will likely be disappointed.
One issue that many golf tournaments run into is the fact that people just don't sign up to play because they don't want to play in a scramble.
As you can imagine, for a better player, this tournament or outing format is just not necessary, and it makes them question why they would spend the money to play in it.
Overall, the shamble is a good alternative.
Players can still play a majority of their own golf shots, but the overall pace of play is a bit faster simply because the tee shot searching is no longer an issue.
Chances are, out of the four people in the group, someone will have a tee shot that it is in a good position.
Strategy For Playing A Shamble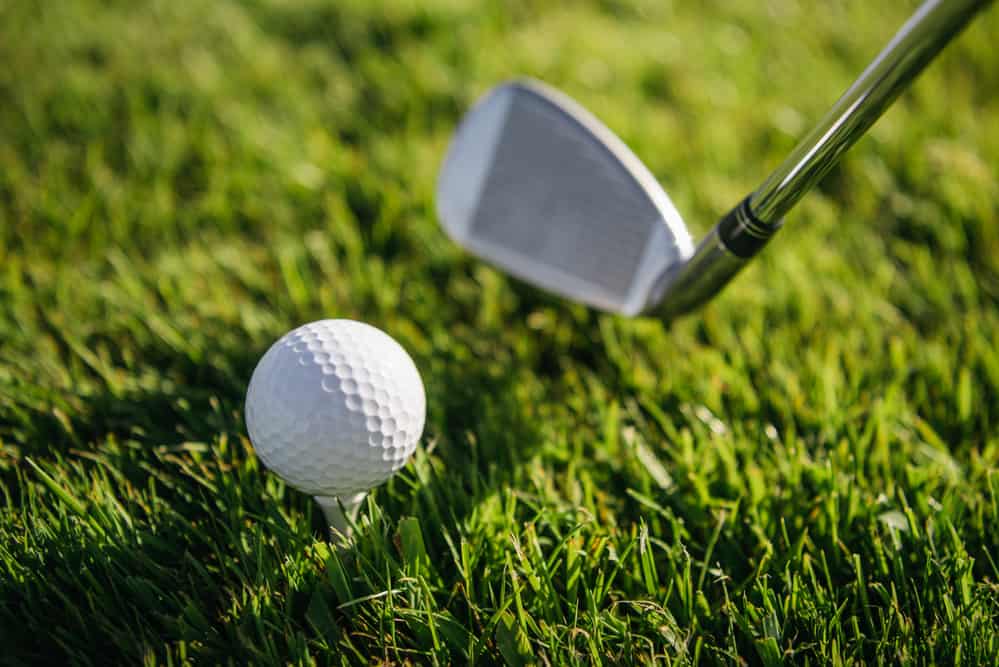 Now that you have a basic idea of what a shamble is, it is a good idea to consider some strategy for playing a shamble.
The first thing to remember is that you will likely have all different types and handicaps of golfers in your group.
You must be ready to adjust to and accommodate different types of players so that you can get the best overall team result.
Here are a few strategies to think about the next time you play in a shamble.
1. Develop An Order
You should always determine an order of play.
Keep this order as consistent as possible from the tee box.
This order is going to help ensure that things stay routine and that you are able to get the best results.
In golf, there is usually honor involved in who is going to hit first from the tee box.
However, once you have this order in place, things tend to get a bit more consistent.
You will be able to rely on the strengths of certain players and get the results that you are looking for.
2. Check Off Drives
Most shambles are going to require you to get two drives from every player.
Groups that are really good at this format are going to have to try and get the two drives right from the start.
Players will want to try and use the first four holes to establish one drive from each player.
Of course, you don't need to force this to happen if it doesn't make sense based on the shots that were hit.
However, the sooner you can check off the drives showing everyone was covered, the easier it is to meet your requirements for the overall tournament.'
3. Get One In The Middle
The most important thing in a shamble is to ensure that you have one drive that is in a good position for everyone to play from.
Typically, your group of golfers will have one player who is very good at hitting the ball straight and others who can hit the ball a long way.
If you want to really succeed in this format, the players that hit the ball straight should be going first.
If you hit the ball straight, get a shot in the middle for your group.
Once this ball is in the middle, the golfer who hits the ball the furthest can swing away and try and get the team as far down the fairway as possible.
If this doesn't work out and the player hits more of a wild shot, there is still a shot in the fairway that can be used.
Most of the time, golfers who can hit the ball a long way can also hit the ball well off track.
This is why it's important to get that tee shot in the middle before someone goes for the longer one.
You will quickly notice that certain players have strengths from the tee box.
It is also sometimes easiest to use a golfer's tee shot from a Par 3 if they are not a long hitter.
Chances are this will not give you as much of a disadvantage even if they miss the green.
The shot will still require a little chip-on and putt, but you won't be left with 300 yards into the green on a par 4.
Keep these simple strategies in mind, and you will have a very enjoyable shamble tournament.
Handicap In A Shamble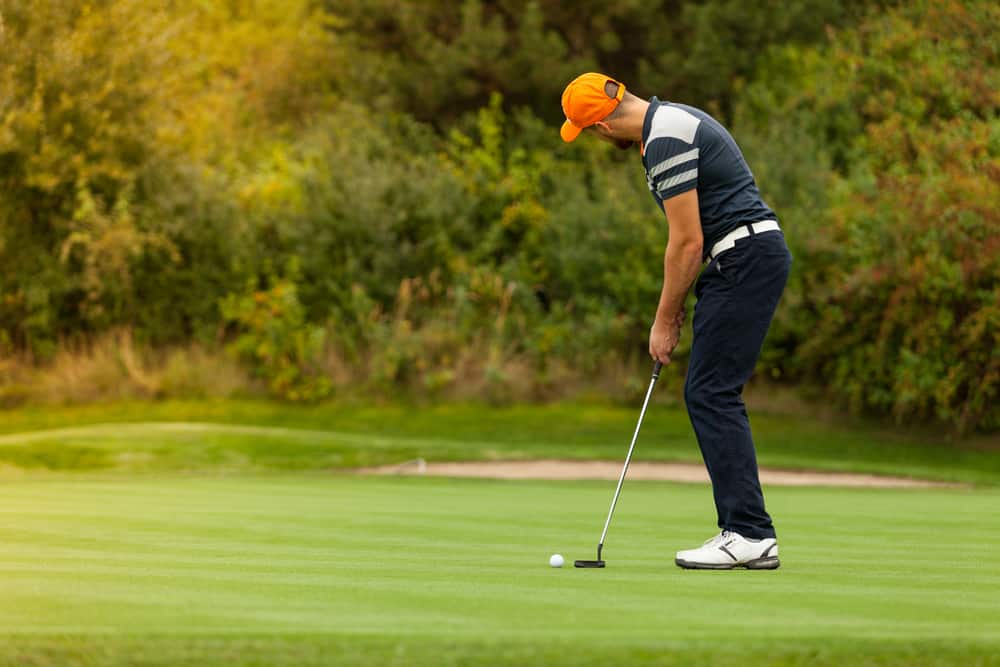 The handicap for a shamble will work a bit differently than that of a regular round of golf.
Let's say you are typically a 20 handicap golfer.
When you play golf, chances are your drive is going to contribute to your handicap a bit.
If you miss a fairway here and there, the drive will cause your handicap to be a little higher.
However, once you play in a shamble and you may be playing someone else's drive, the impact will be seen on your golf handicap.
The typical way to adjust for this is to give everyone a 75% handicap for the day.
If you are a 20 handicap, you would get 15 shots.
This is to be used for net scoring.
Some players get frustrated by the shamble handicapping, and it is by no means an exact science.
However, in the end, as long as everyone was honest about their handicap coming in, it should not be a problem.
Conclusion
Hopefully, you are now ready to play in a shamble tournament with full confidence in what this format will look like.
The more you know about the format going in, the better the chance you have of developing an effective team strategy.
Players like a shamble because it takes some of the pressure off the tee shot, and it allows you to play from positions on the course that you are typically not used to.
Chances are some holes will be easier, and others may be more challenging when playing from these new locations.
The best thing about the shamble is that, for the most part, you are still going to play a large portion of your own round of golf.