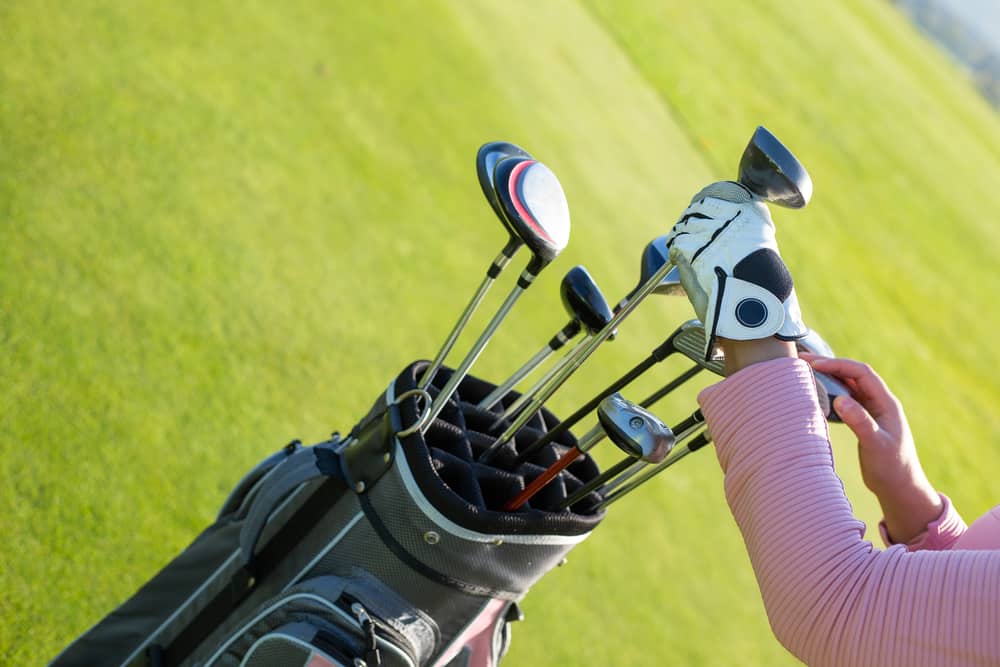 Golf clubs have all kinds of strange names.
If you are new to the world of golf, you will have to be prepared for a long list of golf lingo and names and information that you will be responsible for learning.
This type of education can take a while, and most golfers won't feel fully comfortable with the game until they have played for a few years.
One of the things you may hear people refer to is their Heavenwood.
If you have heard about this club and are not sure exactly what it is, we have all the answers you will need.

What Is A Heavenwood?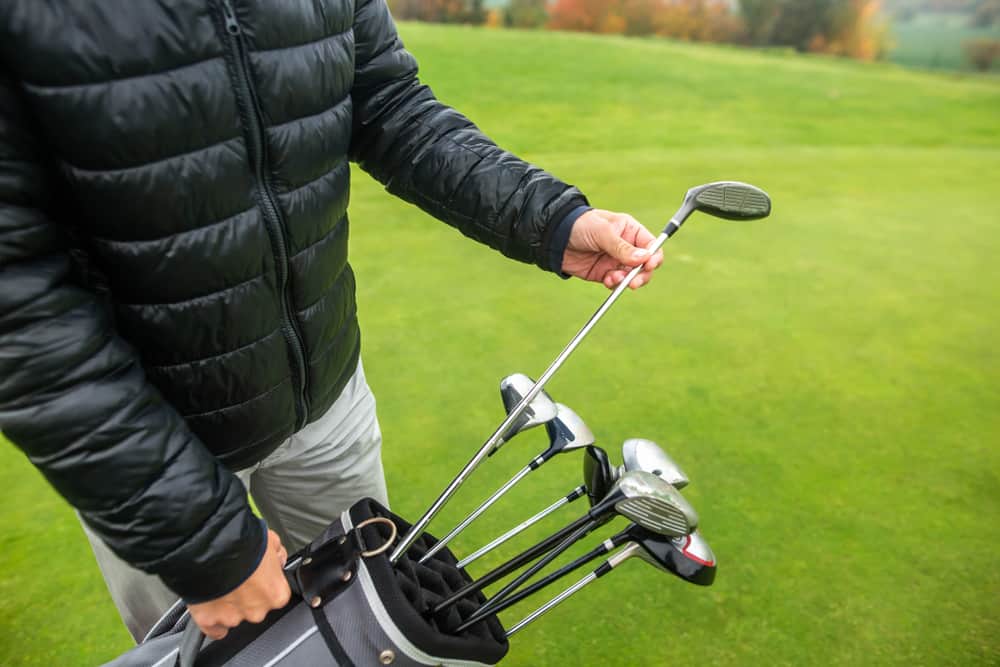 A Heavenwood is a Callaway seven wood that was first released in 2004.
The Heavenwood has changed quite a bit through the years and has become known as almost its own club.
The major reason people enjoyed the Heavenwood is that it was so easy to hit.
The Heavenwood has the perfect loft and plenty of forgiveness to help a golfer of any ability.
With a Heavenwood in your bag, you can get some great shots from the light rough, fairway or even use it off the tee on a par three or a shorter par four.
The Callaway Heavenwood design was essentially meant to be a gift from heaven for those golfers who were struggling with their games.
With this club in the bag, you will be able to see tremendous differences in your ability to hit the longer golf shots.
There is no question that a Heavenwood is an easier club to hit than a four iron.
The thing is, Callaway no longer makes the Heavenwood.
They do still make plenty of fairway woods that come in the seven wood loft, but nothing will quite be the same as the Heavenwood.
You can purchase the Heavenwood golf clubs used, and some people have had great luck with that.
Finding the right fairway woods for your golf bag is essential.
With a proper fairway wood in place, you will be able to reach more par fours and par fives in two shots.
In addition, fairway woods are going to help give you an alternative to a driver off the tee.
Let's look at the different fairway wood options that are available and what irons and hybrids they can replace.
What Fairway Wood Options Do Golfers Have?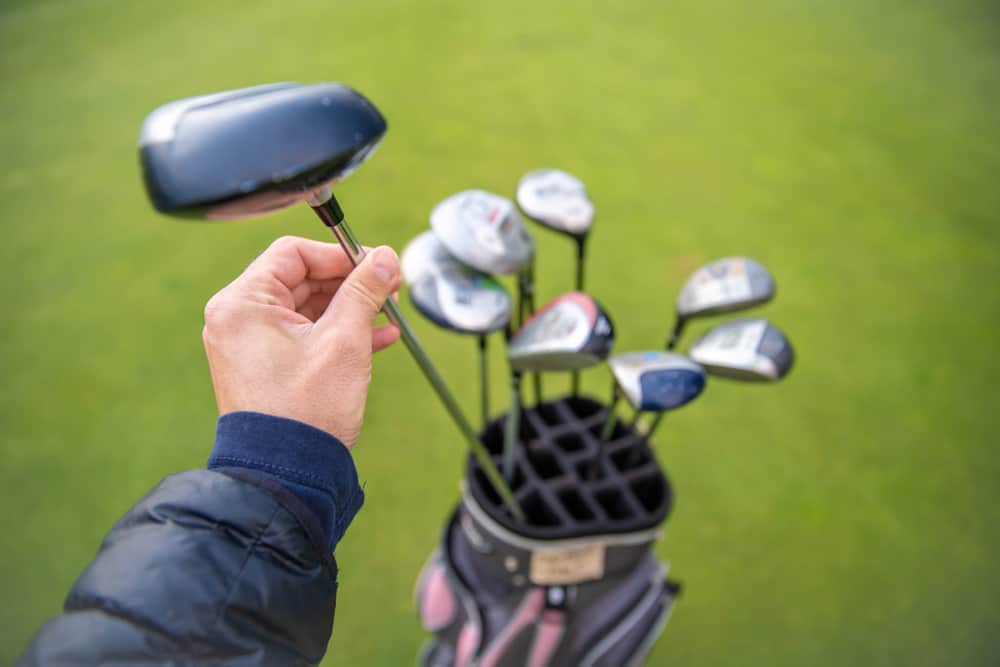 Typically, golfers can choose between a three wood, a five wood, a seven wood, and a nine wood.
Some manufacturers were making 11 woods and 13 woods, but those are very hard to find.
Once the idea of hybrids came to the market, you saw very few of these clubs produced.
However, the four main fairway woods lofts, the three, five, seven, and nine, are quite popular and seen in many golfers' bags.
Each of these clubs has some unique benefits and features.
1. Three Wood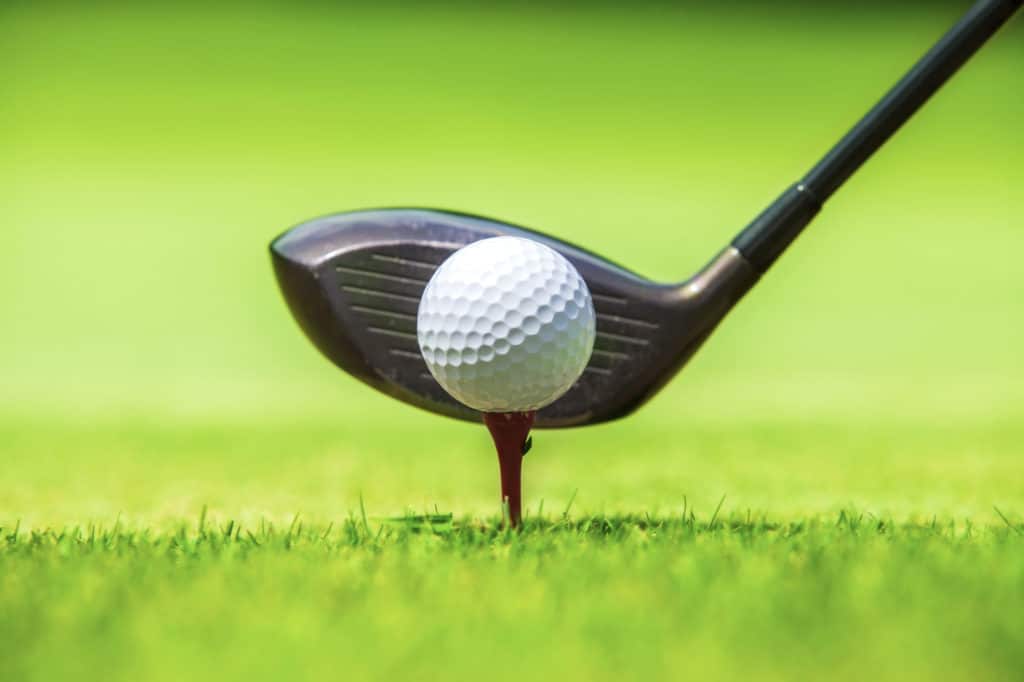 A three wood is going to have the lowest loft of any of the fairway woods on the market.
With a three wood, you can expect around 15 degrees of loft.
The three wood is the best alternative to a driver from the tee.
Many people find that they struggle to straighten out their shots when using a driver, but with a three wood, it becomes quite a bit easier.
This is because the three wood is a bit shorter, and you will be able to swing it around you with ease.
Many golfers struggle with the three wood when they use it in the wrong place.
For instance, if you are a long way from the green and buried in a ton of rough, the three wood is a terrible club selection.
However, the more time you spend paying attention to the lie, you will realize when you can and can't use a three wood.
2. Five Wood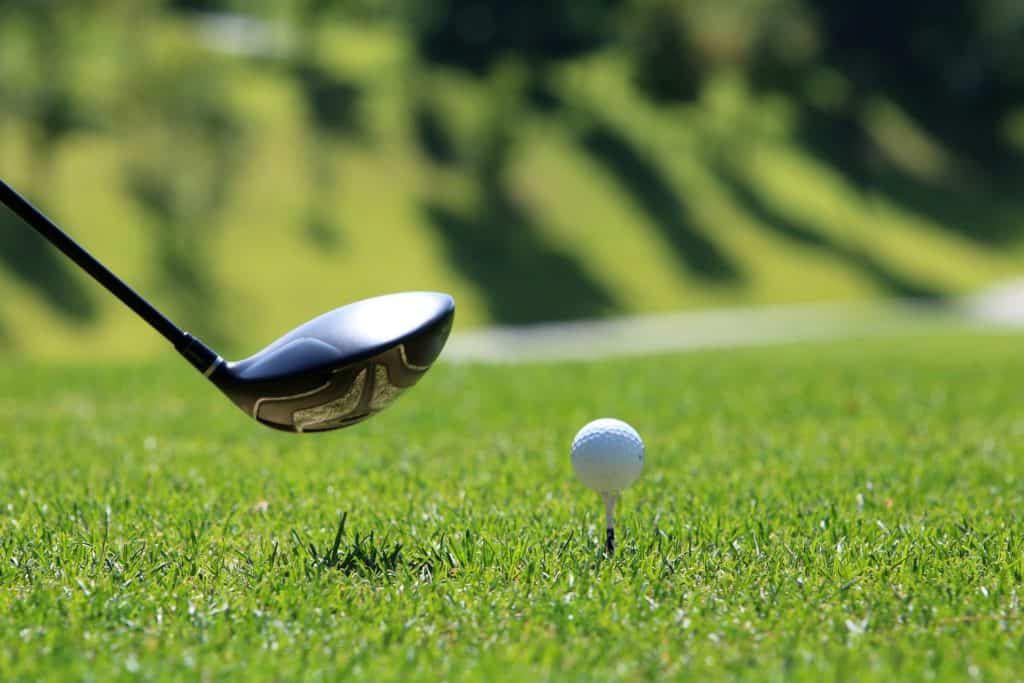 The Five wood is a prevalent fairway wood.
For those that are only going to carry one fairway wood in their bag, the five wood often makes quite a bit of sense.
Since this wood has a loft of around 19 degrees, it is typically more forgiving than the three wood.
You can hit the five wood out of a bit of rough and still experience a good shot.
The five wood is also much easier to launch than the three wood.
Since it has those few extra degrees of loft, you will see very high shots and plenty of distance.
A five wood is going to be the equivalent of a three hybrid and is an option that all golfers should consider putting in their golf bag.
If you tend to be a golfer who likes to sweep the ball as opposed to hitting down and through the shot, the five wood is a smart choice.
Hybrids would be the alternative, but they are going to play a bit more like an iron would play.
3. Seven Wood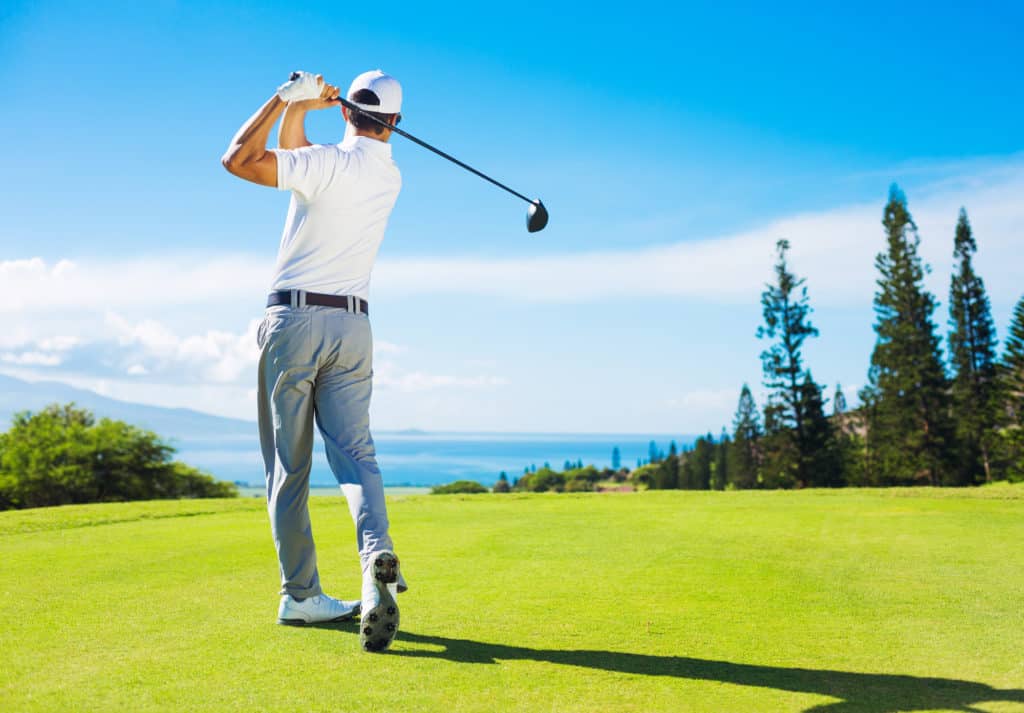 A seven wood is usually around 22 degrees of loft, and this is exactly what the Callaway Heavenwood concept was built on.
The loft on this club makes it the perfect replacement for a four iron in your golf bag.
There is no question that hitting a seven wood is going to be easier than struggling to hit a low lofted four iron.
Most people find that they get much more ball flight and just as much carry by using a fairway wood as opposed to a long iron.
The fairway woods have lost a bit of their popularity in recent years.
So many golfers are switching to hybrids and seeing the performance that a hybrid can bring.
This has led to a decrease in the options on the market for seven woods.
Many companies are only making the five or three woods because they are simply not selling enough seven woods at the current time.
For slower swinging players that really struggle with longer irons and getting enough ball flight and distance, the seven wood is a really smart choice.
4. Nine Wood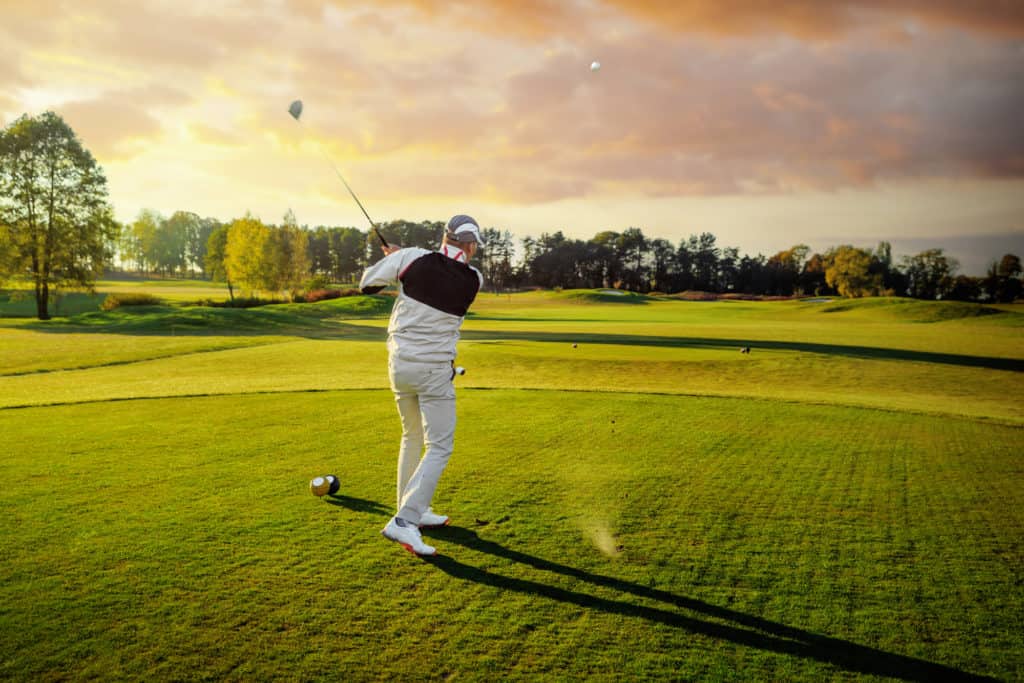 A nine wood is a hard-to-find fairway wood.
As we mentioned, the overall switch to hybrid golf clubs has caused a decrease in the production of higher-lofted fairway woods.
Most of the time, senior golfers, women golfers, and higher handicappers are going to find the most benefit with the nine wood.
Callaway is one of the only companies to offer the nine wood, which would essentially replace the five iron in your bag.
If you don't have a five hybrid and you can't get much luck with your five iron, the nine wood is a smart choice to consider.
These clubs are surprising when you first hit them because they get quite a bit of launch.
You may have yourself programmed to seeing more of a piercing ball flight with a fairway wood, but it is not necessarily the case when you have the nine wood in your hand.
Be prepared for more of an iron-like higher ball flight with a softer landing on the putting green.
Should I Play With Hybrids Or Fairway Woods?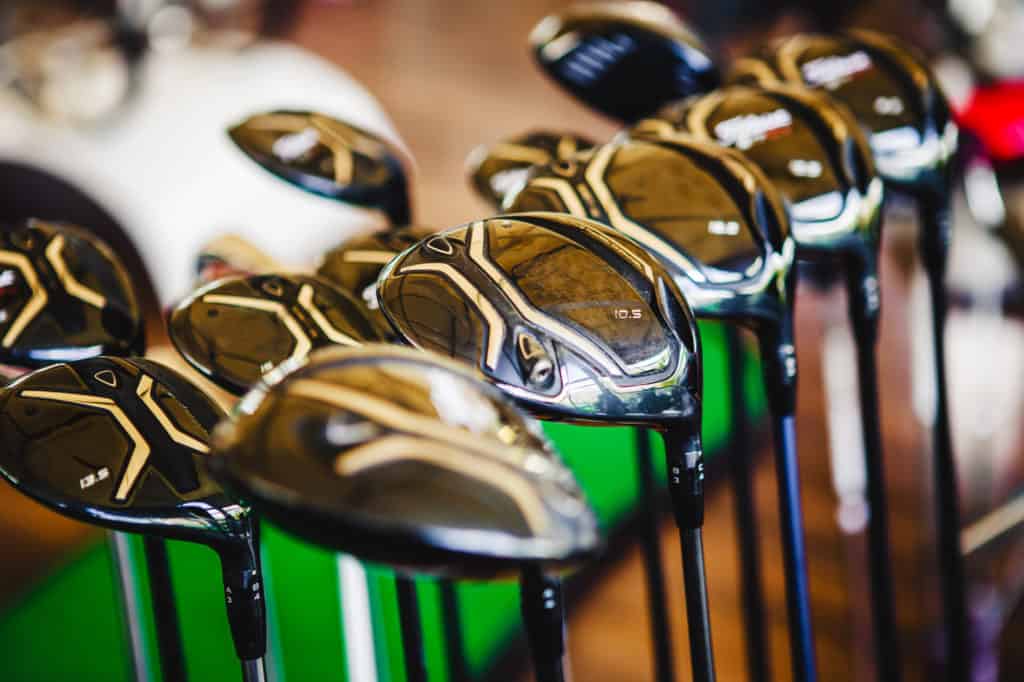 Now that you see the different fairway wood options on the market, you will have to decide if you want a fairway wood or a hybrid in your golf bag.
Most players find that the combination of a few fairway woods and a few hybrids is the best choice.
There is no question that the hybrids are going to perform better from the rough than the fairway woods.
In addition, it is also important to remember that it is a bit easier to work the ball when using a hybrid.
Since these clubs are built more like an iron, you can typically shape your shots a bit more.
The fairway woods are better when it comes to pure distance.
A fairway wood with the same loft as a hybrid will typically fly a bit further.
Most of it has to do with the high MOI of a fairway wood combined with the adjusted launch angle.
Regardless of which type of club you end up with, it is important to consider your own swing strengths and weaknesses.
When you hit a fairway wood shot, you are going to have more of a sweeping action in your swing.
The ball will receive a glancing blow from the face of your fairway wood, but there will not be much of a divot taken.
With the hybrids, the divot is quite a bit more significant, and it becomes more like an iron shot.
If you tend to be what golfers call a picker, where you pick shots off the ground, the fairway woods are a better choice.
If you are a player who is a digger and likes to take long divots after hitting a shot, you can use the hybrid and have plenty of success.
Overall, it is really smart to have at least one fairway wood and one hybrid in the bag.
What Hybrid Would Replace My Heavenwood?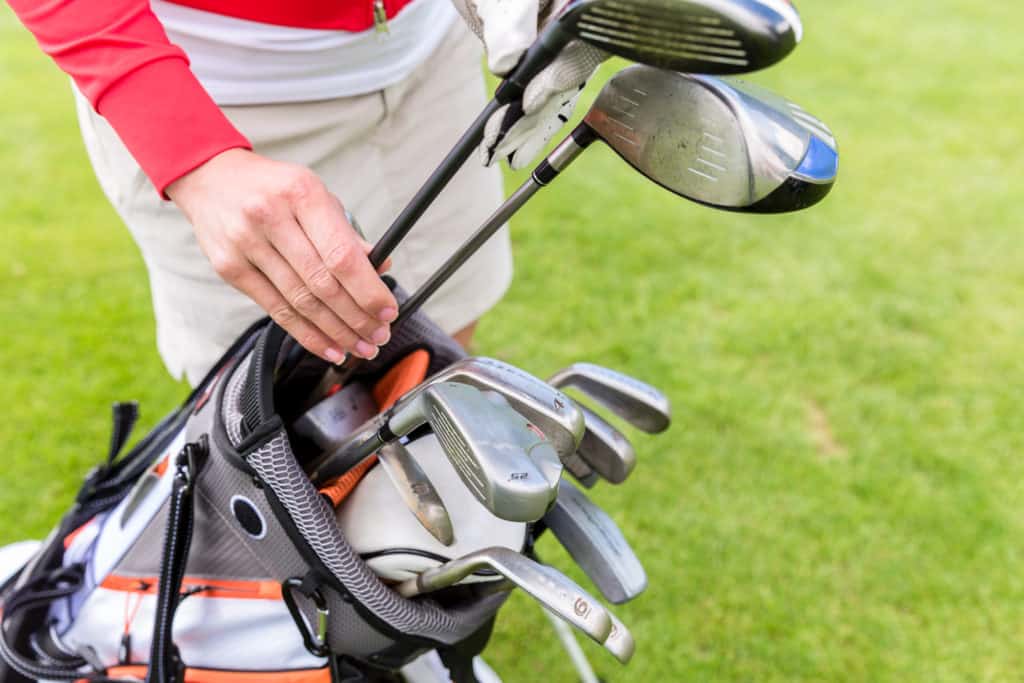 If you have a Heavenwood in your bag currently and are upset about the fact that you can't find another one on the market, you may want to consider a four hybrid.
The loft on a four hybrid is going to be very similar, and it will produce shots of around the same distance.
In addition, don't be afraid to replace your Heavenwood with a seven wood.
Since the Heavenwood was essentially a fancy name for the seven wood, this is going to be a good replacement to consider.
A Heavenwood is an excellent club because it gives people confidence.
All it takes is a few good swings, and you realize what this club can do for you and how great the shots can be.
However, if you want to get this same kind of confidence again, you can absolutely do so with another forgiving seven wood from Callaway.
Although the technology has changed a bit in recent years, the overall feel of the shots and the way they perform under challenging conditions will be the same.
Golfers who can't find Heavenwoods anymore don't need to worry that their game is going to change considerably as it can all be worked out with the new technology on the market.
Conclusion
Hopefully, you now understand that the Heavenwood is just another name for a seven wood that was branded and developed by Callaway.
Even though the name of the club is one of the only things that made it stand out, it was very forgiving and easy to hit.
Today, if you are looking for a similar addition to the bag, look for a large face seven wood or a four hybrid golf club.
Both of these options are going to be able to help you get both distance and forgiveness.
The loft will be close to the same, and the launch will allow for a graceful landing of your golf ball on the green.