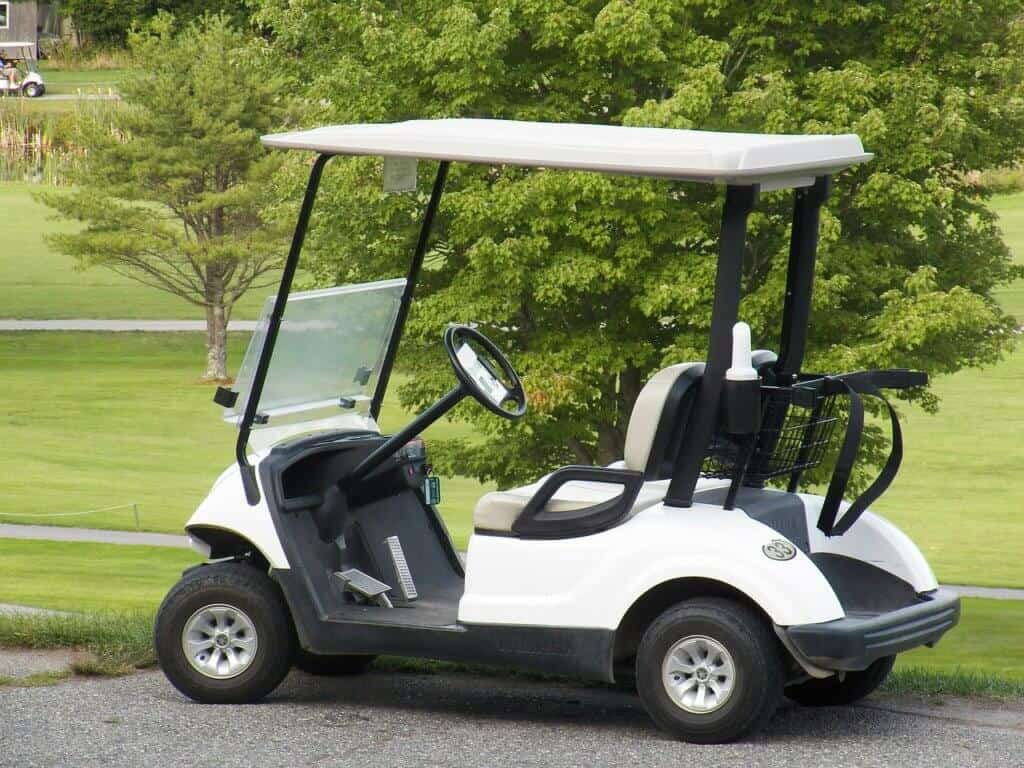 Though some golf carts do come with a cigarette lighter or some type of 12-volt device, you may find that many do not.
And if you are a smoker or you just want a lighter on your cart for charging purposes, you're going to have to add it to your cart yourself or hire an expert to do it for you.
Thankfully, we find that most cart owners can handle this process if they understand the basic steps.
How to Install a Cigarette Lighter in a Golf Cart (Step-by-Step)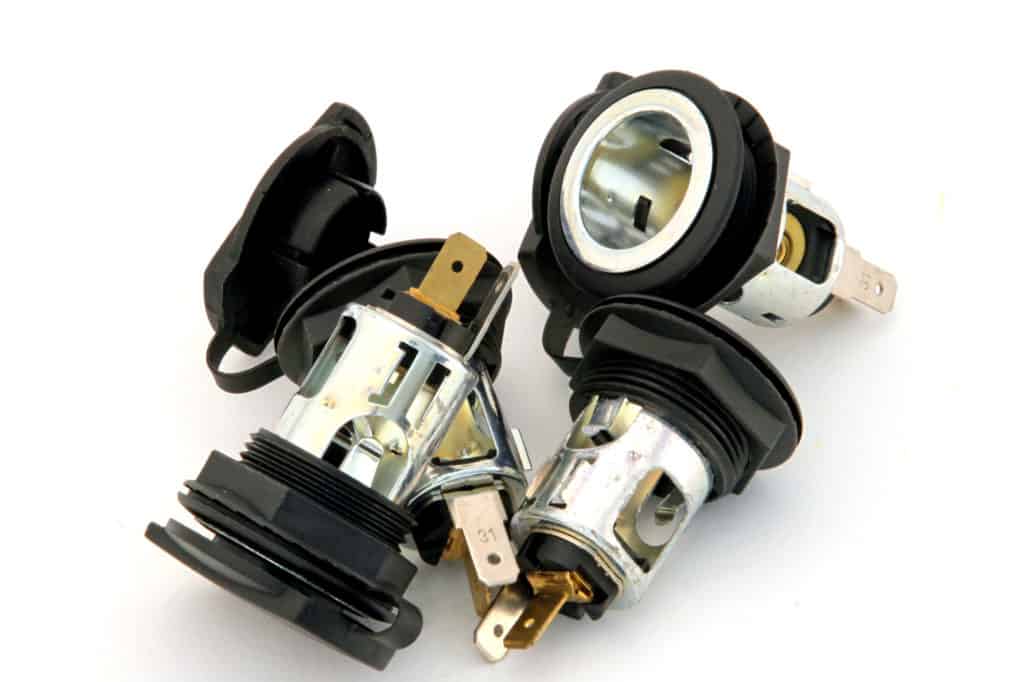 Here are a few great options from Amazon.
Sale
QC 3.0 USB Outlet 12V Boat Marine Waterproof Cigarette Lighter Socket Splitter 12 Volt DC Power Charger Adapter DIY Kit with Blue LED Dual USB Ports for Rocker Switch Panel on Car RV Golf Cart ATV
♕【Considerate & Worry-Free】Upgraded high-quality QC 3.0 USB outlet with Limited time NEW PRODUCT experience price, worry-free 60-Day refund Guarantee, 5-Year Replacement and Lifetime Support. Qidoe car chargers, your ideal choice.
♕【Cigarette Lighter Socket】 Total power up to 120W (12V) / 150W (24V). Enough for everyday use, fits perfectly with compatible devices such as dashcam, GPS, vacuum cleaner, air purifier, etc.
♕【Faster than Fast】This Cigarette outlet is Designed with dual USB ports supporting QC 3.0, whose max single output is 18W. Built-in official Qualcomm smart chip, will intelligently detect your devices and simultaneously charging 2 devices at optimal current. Charge compatible devices up to 4 times faster than conventional charging, backward-compatible with QC 2.0 & 1.0.
♕【Multiple Protection】Certified by CE & ROHS with Over-load, Over-current and Short Circuit Protection to ensure charging safety, meanwhile, built-in Smart IC ensures the circuit won't be burnt out if wrong wiring. IP66 waterproof grade, dose good job on marine, boat and Golf Cart.
♕【Broad Compalitity 】This USB charger socket fits for 12-24V car, boat, marine, motorcycle, ATV, RV etc. Suitable for charging mobile phone, GPS, digital camera, PDA and other USB accessories.
1. Identify Where You Want to Install the Lighter
When installing a cigarette lighter in your cart, you need to make sure you find a place that makes sense for your installation needs.
For example, you may want to add one directly on the dash where you can use it to light your smokes as you ride.
Or if you have multiple riders who smoke, you may want to put it more towards the center of the dash to make sure everyone can access it.
If you just want a cigarette lighter as a 12-volt adapter – not uncommon for those who want to add GPS or other items to their ride – the location is a bit more open.
Most of the time, you're going to want to put it somewhere that multiple people can easily reach without much confusion.
We suggest towards the bottom of your dash because you can hide it from the weather more easily in this spot.
Beyond that, you also need to pay attention to the layout of your dash and where installations are allowed for new items.
For example, there may be a spot on the dash that is labeled as being a good place to install a cigarette lighter.
This location is based on its electrical needs and the ease of integrating it into the electrical system of your cart at the same time.
Once you have found a spot that makes sense for you, it is possible to start the installation process.
You're going to want to gather up your tools – a saw that can cut plastic, various types of soldering devices, multiple rolls of electrical tape, screwdrivers, and more.

2. Locate the Battery on Your Cart
Depending on your golf cart and its design, you are likely to find anywhere from one to many batteries in your cart when you open up the engine bay.
This factor depends on if you have a gasoline cart or an electrical cart.
Gas-powered carts have just one battery because they get most of their power from internal combustion, while electrical carts have many batteries – sometimes as many as six or seven.
As a result, it is important to understand not only how to locate the battery but the type that you need to use when hooking up your cigarette lighter.
If you're working in a gasoline cart, you don't have to worry about this factor as much because you'll attach the wires to the proper terminals and it will get the electrical charge that it needs by tapping into their output.
Check for the 12-volt output terminals on these gas-powered cart batteries.
However, in electrical carts, there will be batteries of many different voltages.
For example, you may have anywhere from 8-12 volts in a single battery.
Locate one that has an output of 12 volts and note its location in your engine bay.
Where exactly is your engine bay located?
That all depends on different factors but is usually pretty basic in most types of golf carts.
A rule of thumb – most golf carts have their engine bay under the rear seats of the cart or as far back as possible on the body.
Sometimes, you may find a cart that has them in the front or more towards the middle.
This positioning is very rare, though – and this rear location is common in Club Car, EZGO, and Yamaha Carts, so these directions are universal for most cart models.

3. Cutting a Hole for the Lighter
Here comes the challenging part of this process – drilling or cutting a spot in your cart body for the lighter.
Remember in step one when you found the spot that worked the best for your needs?
Now is the time to cut out that hole.
Start by drilling a small hole at the corner of the area that you want to cut out.
Work your saw into this hole and use it to cut away some of the plastic.
Slowly cut the hole by allowing the saw teeth to cut into the plastic.
Don't press too hard as you cut – the saw should be doing most of the work.
You are mostly working to guide the blade and make sure that it stays straight.
So do any course correction that is needed as you cut to ensure that you get the hole that you want in your cart without any difficulties here.
After the hole is cut to the proper shape for your lighter – which includes not just the lighter itself but the body of the unit, which is usually much larger than the lighter.
This body should contain not only the lighter but its wiring, all of its electrical components, and much more.
Make sure that this unit is carefully sealed and not open to the environment before you move on to any other steps.
Now, use plastic-safe sandpaper to smoothen out the edges where you will install the lighter.
You should try to avoid removing too much plastic here.
Just make the surface safe to touch and free of any excess cut plastic remnants.
The idea here is to prevent the body of the lighter from getting damaged and to ensure that it slides in easily and without a lot of effort at the same time.

4. Wiring the Lighter Through the Cart's Body
Start by carefully pressing the lighter into the hole that you have cut.
You aren't going to mount the lighter just yet but use its wires as a guide for where you need to cut.
Get underneath of your cart – jack it up as high as possible – and inspect the bottom of the cart.
Depending on the cart, there should be only a few or many disruptions between the lighter hole and the battery on your cart.
Examine the pathway that your wire will need to take under the cart and plan how you are going to attach it to the bottom.
For example, there may be areas that you need to drill small holes through to allow your wires easier and straight access to the battery.
You are going to need to be very careful here and take your time to avoid damaging your cart.
At this point, you need to make any cuts that are necessary and open up your battery compartment to make sure that there is a hole from which you can pull the wires.
If not, you need to cut a hole here using the drill and saw method mentioned earlier.
Typically, you're not going to need a very big hole – just big enough that your wires can come up through the battery compartment with ease.
Critically, you also need to check with your cart's schematic to ensure that you don't drill or cut into any vital areas of your cart.
Always know EXACTLY where you are working and NEVER drill or cut into any axles, connecting wires, or anything else that keeps your cart running.
You can contact your cart's manufacturer to get a schematic.

5. Connecting the Lighter to the Battery
After you have checked and double-checked the wire length from your light to your cart's battery, you can hook it up.
Start by pressing the lighter into the hole you cut and using appropriate glue or another type of adhesive to hold it into place.
Don't worry – you should be able to cut these seams of glue later if your lighter needs to be removed and replaced at any other time.
Take the wires from the lighter and move them through the path that you planned for your lighter's installation.
Make sure to start with the negative wire first and to keep the positive separate for the time being.
Pull the wire all through the body of the cart and up into the battery container.
Now, attach the negative wire to the negative – usually black – terminal on your 12-volt battery.
Drag the positive wire through the cart in the same way and connect it to the positive terminal.
Make sure to avoid touching the end of the wire because you may get shocked once the negative wire is hooked up to the terminal.
Use a pair of gloves or a set of pliers to wrap the positive wire around the other terminal – make sure it stays tightly wrapped to avoid causing sparks.
Tape the wires up to the chassis of your cart to make sure that they don't drag as you drive.

6. Care and Maintenance of the Lighter
After installing your lighter in your cart and testing it to make sure that it works, you need to take care of it regularly to ensure that it doesn't run into any operational problems.
Thankfully, there aren't a lot of steps that you need to take to keep your cart running smoothly.
Most of the time, all you'll need to do is make sure that the wires stay strong and secure while your cart operates.
We suggest checking the wire connections of your cart at least once a year to make sure that they aren't fraying.
In most cases, this single inspection should be enough to spot more problematic and persistent issues, such as disconnected wires.
If you find that your lighter is disconnecting at any point, change out the wires using the steps above and replace them with stronger and more sturdy wires.
You should also check the interior of the lighter from time to time for any debris that may cause a malfunction.
For example, dirt, dust, mud, and other debris may end up in your lighter if you keep the end of it out.
And when you press it down to light up a smoke, you'll notice a burning smell that may cause some serious damage.
So try to keep your lighter inside of the plug at all times to prevent any type of burning issues.
You shouldn't depress it constantly, though, as this will make it hot and could cause other problems.
Instead, leave it sitting in the hole to avoid dirt and other issues.
Just as importantly, make sure to use a can of concentrated air to blow debris out of the lighter slot.