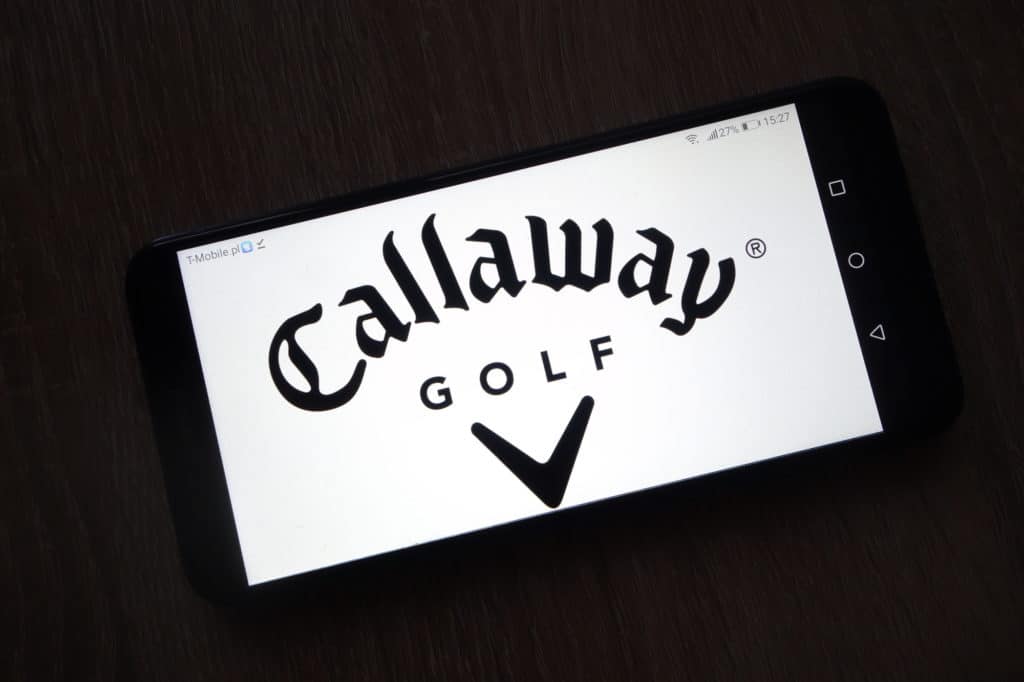 The mark of a true golfer is in the kind of gear they use.
A golfer may have all the skills there are, but without an effective driver, these skills are far from being effective.

There is a reason why the top golfers in the world rely on Callaway to provide them with tools to reach success: the unmatched and uncompromised quality.
If you are an avid golfer, the chances are that you are already familiar with the exquisite lineup offered by Callaway – a name golfers have trusted ever since it made its appearance.
Its premium lineup offers top-notch build qualities, flexibility and the perfect ergonomics that make every swing count.
Callaway Big Bertha Drivers Buying Guide
If you are someone who is willing to up your game and feel the difference, you might be overwhelmed by the sheer number of choices and models they offer.
Choosing the right one without prior knowledge might put you in trouble.
There are quite a few things which you will need to take into consideration before investing a reasonably high sum of money into your next golfing set.
Head Size
Your top priority should be to understand the science behind the head sizes.
There are quite a few drivers within the market, and almost all offer different head sizes.
Depending on the kind of play you prefer, the skill level you possess and the swing accuracy, you may wish to settle for a larger head size.
Larger head sizes, like the popular 460cc, are the number one choice for amateur golfers or those with less skills.
They offer a larger face and, hence, provide a larger spot for impact.
While the weight does increase, it does come with an advantage: it increases the momentum and ball speed.
Skilled players may prefer head sizes with a lower weight to add consistency and make room for more maneuverability.
Loft
The loft is essentially the tilt of the driver's face on the vertical.
A straight face (also known as zero loft) would imply that it is perfectly perpendicular to the ground.
For drivers, the higher the loft, the more launch is generated from a swing.
Drivers are generally in the 8- to 12-degree loft range.
Try them out to find out which one suits your playing style better.
If needed, consult with the shop attendant to further understand which suits your skill level best.
Price
The most obvious factor is to establish how much you are willing to invest in your brand-new kit.
Some of these drivers may cost well above the $500 mark, and some may be well under that as well, which is why it is essential to know your budget beforehand.
Coming up a few dollars short at the last minute might not be an ideal situation to encounter.
It is imperative that you always purchase a brand-new driver rather than a used one.
This provides you with further advantages and benefits, such as the company's warranty and guarantees the authentic nature of the merchandise.
Shaft Flexibility
Whether you are a beginner or a professional golf player, shaft flexibility plays a vital role.
Beginners, who may not have such a great swing speed, are better off using a flexible shaft to provide them with the extra benefit.
These shafts are normally made using graphite and allow the shaft to bend a little upon impact.
The resulting force then adds power to the launch, increasing the overall speed.
If you are a skilled player, you may wish to stay with a stiffer shaft for maximum speed.
Shafts made with steel allow professional and skilled players to utilize their incredible swing speeds with perfect impact and launch without bending at all.
Adjustability
Over the years, golfers were limited to golf clubs made with steel or iron.
All that has dramatically changed with the inclusion of movable weights and other forms for tweaking the feel, weight and performance of the golf club.
Instead of changing your drivers for every game, consider buying one with some form of adjustability to tweak the club to your preference and see the varying results.
With so many things to consider, it is only going to create more confusion when you look at the various models of Callaway's Big Bertha.
Naturally, you might start reviewing each one of them or try to locate some source that can break every model down and provide you with an all-in-one guide to buying your next golf driver.
To address just that, here is a detailed look into the top 5 Callaway Big Bertha drivers to get you started on the right track.
Top 5 Callaway Big Bertha Drivers Review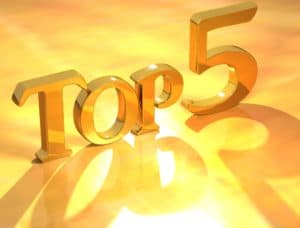 5.  Big Bertha Iron Set
Coming in at number 5, Callaway's Big Bertha Iron Set is a good starting point.
Balance is a key element, and this driver provides one of the finest balances you can find with a low center of gravity thanks to the steel shaft.
Known for possessing some of the finest 4-PW steel shafts, it is perfect for any golfer who wishes to get that perfect impact, the ever-satisfying sound and the looks that will be turning heads as you walk past other golfers.
Main Features
The Big Bertha Iron Set offers a revolutionary design and a perfect center of gravity, providing stability, balance and a perfect shot every single time.
If you are a skilled golf player, this is perhaps the pick of the day as it offers the shaft stiffness you need to remain consistent and true to your game.
The build quality is equally durable and will surely stand out from the crowd thanks to its brilliant design and color.
With a perfect balance, the forgiveness and accuracy remain on point with every swing you make.
The Iron Set comes with a range of orientations and configurations to further suit your needs and preferences.
Pros
Callaway's Big Bertha Driver Iron Set offers quite a few perks that come as standard.
You do not need to look out for specific variants to get them.
It is the perfect place to start as long as you know your game and are not ready to compromise for anything less than the best.
Low gravitational center – With a steel shaft design, there is almost no room for error, and you get results from your swing every time you connect with the ball
Promising launches – Launch the ball long and high as the design allows perfect alignment with the tee and the lie
Phenomenal forgiveness and accuracy – Worried you might miss the sweet spot? With a revolutionary design, you get more forgiveness and accuracy. This means you can swing hard and still be able to get the desired results
Higher ball speed – With the very same technology as Fairway Woods, take pleasure by gaining the maximum distance possible with great speeds
Cons
Sure enough, there are certain things that might be a bother for quite a few. Overlooking them would be both irresponsible and unfair.
A little clunky – This might be a bit of an issue for golfers who prefer to play with something a little less clunky
Some room of error – When taking a swing, not all golfers would find it easy to control the shot and direction of the ball
4. Big Bertha Rogue
For any golfer, it is a bonus to have a club that feels as good as it looks, and that is exactly what the Rogue brings to the table.
With a phenomenal build quality, Rogue takes the spotlight using the Jailbreak technology that was used in the previous Epic series.
With various shaft options on the table, you are sure to find something that suits your playing style and gain that extra edge in performance.
The Rogue is made to withstand the enduring nature of the game and serves as an excellent investment for all golfers.
Main Features
Without a shadow of doubt, the Jailbreak technology takes center stage.
Unlike its predecessor, this new and revamped Jailbreak technology uses two internal titanium bars to give an hourglass shape.
The results allow 25% of the weight shed from any other previous entries.
For golfers who may not be familiar with this technology, Jailbreak offers more rigidity to the club and prevents the clubhead from deforming upon impact.
Add to that the fact that the face is designed to provide more ball speed across the complete area; this then stands as one sublime contender to be the best driver from the list.
Pros
If you think you have already gone through the perks and benefits you get from this driver, here are some more incredible features that you should know:
3 loft variants – Choose from the selection of loft that complements your playing style
Premium shafts – With over 5 premium shafts, you can choose between style and performance or settle for one that offers the best of both worlds
Exceptional ball speed – Thanks to the Jailbreak technology, every swing you make will generate that extra pace that was always missing from your game
Interchangeable weights – Control the spin and the trajectory by varying the weight. Be in control of every shot you take
Cons
While the Rogue series does promise to be one fine purchase, there are a few things that might bother certain golfers:
The raised aerodynamic sections which sit right on the crown can cause a bit of a distraction to some golfers
Some models might not be readily available to buy brand-new
If you are thinking of buying your next driver, you might have already stumbled upon the finest starting point. It suits perfectly well and provides good value for money.
3. Big Bertha Fusion
If you are a golfer who is looking to add a driver that allows maximum forgiveness and weighs very light, Callaway's Big Bertha Fusion just might be what you are looking for.
With a sleek design and a well-designed head, the Fusion driver providers maneuverability, power and finesse in one fine driver.
Unlike others in the list, the Fusion is known for its performance and serves as one of the finest entry points for any golfer.
It is light, performance-driven and worth every penny that you may invest.
Main Features
The Fusion takes the spotlight for its sheer lightweight design. Using triaxial carbon, Callaway has managed to shave off up to 35 grams of weight.
While this may not sound much, it makes quite the difference for any skilled golfer. Such a lightweight allows you to utilize your maximum swing speed and with a large face, you are almost likely to hit the ball right every single time.
The innovative design also allows the golfer to further increase the power and control of the ball.
Pros
Listing the pros for the Fusion might require a lot, but let us focus on the must-know points, which should help you to decide if the Fusion is the right fit for you.
Extremely light
Adjustable lie
3 loft variants – You can enjoy 9, 10.5 and 13.5-degree loft variants to explore and fine-tune your playing style, regardless of which hand you play with
Mitsubishi Diamana – The Fusion offers UST Recoil or Mitsubishi's Diamana Red Board Shaft
Stability – Every shot offers precision and stability unlike any other
Cons
Time to address the elephant in the room. There is almost nothing in the world that can truly be considered perfect, and the Fusion is no exception.
Less distance – If you are a golfer who is looking to gain the maximum distance, this is not the ideal driver to opt for
The lightness itself – It is a little too light, which may create a sense of unease for the golfer. Normally, golfers would prefer to go for something that looks and feels sturdy
While the cons are few, they are quite important. It is always a good idea to try it out before considering to buy it.
2. Big Bertha Epic
Do not be fooled by the striking design and slightly futuristic looks; this is one of the finest ranges in the market.
While it was later succeeded by the Rogue, the Epic continues to be the choice driver for many golfers across the globe.
Offering the perfect balance, ergonomics and revolutionary adjustability, the Epic will always deliver results exceptionally well.
Main Features
While the Great Big Bertha Epic has already been replaced by the Epic Flash, it continues to be one of the leading drivers in the known and beloved sports of golf.
Many professional players have used it for their swings.
Known for its incredible forgiveness and power, even mishits will be sent flying further than usual.
You will never be far away from your target with the GBB Epic.
With an adjustable weight, you can fine-tune your game and deliver exceptional results with each swing at the tee.
Pros
Apart from the obvious fact that international golfers have trusted it, there are many other pros and reasons why you should make this your next driver.
Say goodbye to mishits – With one of the biggest forgiveness factors that it comes with, even a beginner should be able to travel the distance easily
Go the extra yard literally – This was not just a marketing strategy; it was proven that the Epic certainly increases the distance achieved by golfers
8-way adjustability – You can adjust the loft and lie as you please to find the perfect zone for your playing style
4 performance shaft options – You can choose from 4 high-performance shaft options to further complement your game and improve your results accordingly
Price tag – While it started off as expensive, the prices have gone down, which makes it a very attractive option to get
Cons
While there is just too much that is offered by the GBB Epic, it is almost impossible to find a flaw with this series. However, there are some issues that you may wish to keep in consideration:
Availability – Since this driver has now been replaced, it may be a little hard to find one that is brand-new
Clubface issues – The impact might create the right sound, but it will take some getting used to. The feel of the impact does not feel as springy as most golfers may like
This is an older version – There are golfers who prefer to keep up with the times and maintain an upgraded kit. For golfers looking to buy something fresh and new, this version is already old and has been replaced by the Epic Flash series
It is actually hard to see why people would look over this fine product.
The results it delivers are far beyond promising and satisfactory.
The only downside here is the fact that it is no longer available easily.
1. Big Bertha Epic Flash
The professionals at Callaway had a monumental task laid before them.
After the ground-breaking success of the GBB Epic, it was almost seemed impossible for Callaway to bring something to topple that and lead the front.
Just when the world thought this was it, Callaway went on to become the first in the world to use artificial intelligence and machine learning to come up with well over 50,000 designs until one stood out.
What the world then welcomed has taken over the realm and sits right at the top, the Epic Flash.
With the name Epic making a grand comeback, it could not have gone better than this.
Main Features
Callaway's take on technology has brought forth the Flash Face.
Designed by super-computers and artificial intelligence after thousands of renders and tests, the Flash Face offers unmatched speed and distance.
You can take on the toughest courses and smash your previous records with each swing you take.
The Jailbreak technology returns and plays a vital role to further strengthen the overall structure and design.
The overall feel, balance, and forgiveness offered by this driver are unparalleled by any other driver of this range, making Epic Flash the finest buy on any given day.
Pros
Not only do you get all the benefits from the previous version, the GBB Epic, but you also get even more features to take advantage of and up your game like never before.
All-new design – The Epic Flash does not only look good, but it feels exceptional as well
Numerous shaft options – All have been designed to deliver a performance of the highest order
3 loft variants – You can choose to play with a loft of 9 degrees, 10.5 degrees or 12 degrees
Adjustable weight – Play the way you prefer and fine-tune your play.
Cons
Unfortunately, there are a few drawbacks that every buyer should know of.
Price – It comes with a high-end price tag
The sound is unnatural – If the impact sound plays a pivotal role for you, you might be disappointed with this one
All in all, the Epic Flash is worth every penny.
There is little to wonder why it has caught on rather well and has become a best-seller.
From the critics to professionals, everyone has admired the technology that has been used to produce a golf driver that is perhaps the finest equipment a golfer can buy these days.
FAQ Big Bertha Callaway Drivers
Why should you choose Callaway?
It is the finest in the business and has dedicated its professional expertise, knowledge and experience to delivering some of the finest golf equipment the world has seen.
How does adjustability help?
We may not always find what we are looking for in a single club with no adjustability.
With this feature, you do not need to change your equipment.
Just change the weight and make other tweaks, and you should soon be swinging like a pro.
Is it worth the money?
Absolutely!
There is a reason why professionals have placed their trust within the Big Bertha lineup.
When you are seeking accuracy and quality, do not settle for anything less than the best.
Looking for more golf gear reviews?
Be sure to check out our golf gear guide here.