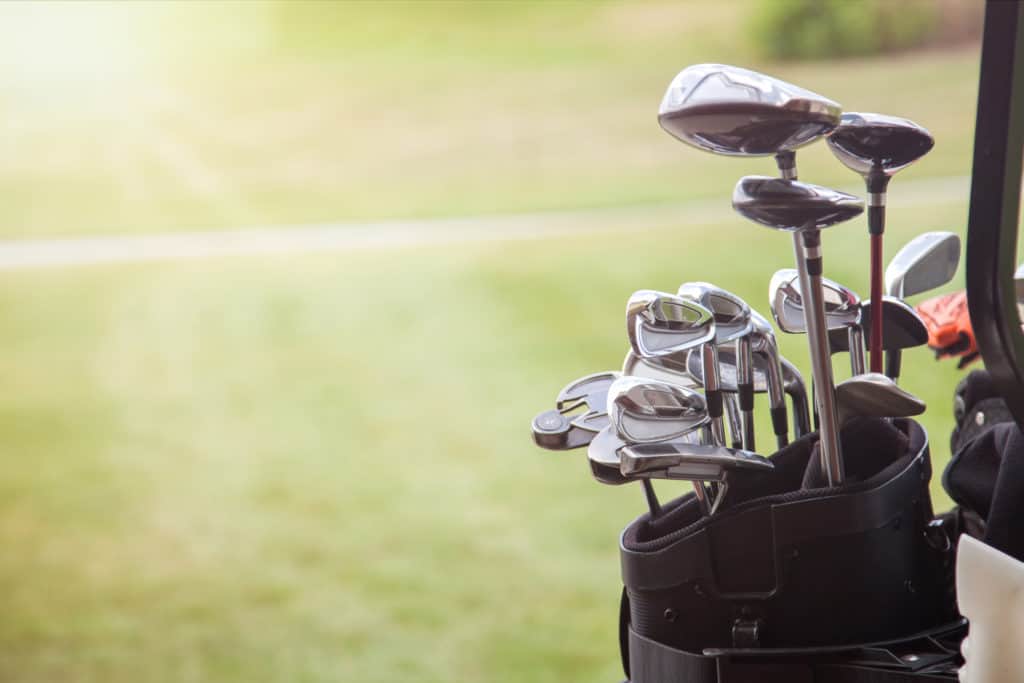 Golf is considered one of the most enjoyable games.
It is a test of skills, patience, finesse, style and almost everything else in the middle.

It is only when we go out in the field and decide to take our best gear to the course that we realize how important a travel bag really is.
Get the wrong shape, and your equipment will simply not fit.
Get the wrong size, and you will be left wondering which clubs to carry in hand and which ones to store within the bag.
If that does not seem much, the real purpose of having a bag in the first place is the ability to carry your clubs around the course.
These things can get heavy, so a golfer needs a bag that can transport the gear across the course without consuming too much energy and strength of the player.
Therefore, for any golfer who wishes to enjoy a perfect game at their favorite course, it is essential to invest in a good golf travel bag which would be easy to carry, spacious and durable enough to take a fall or two and still be perfectly okay.
The Science Behind Choosing the Right Golf Travel Bag
For any golfer to invest in a travel bag, there are quite a few things to consider.
These can range from the size all the way to the material that they are made of.
Each one of these aspects would add yet another layer of confusion.
Truthfully, you would need to have someone with you who truly knows and understands what a golfer should keep in mind, or you would be required to do a fair bit of research beforehand to acquaint yourself with the things that truly matter.
Fortunately, there aren't that many to worry about.
Here are some key aspects which you should focus on.
The list does not include aspects that have no connection to the performance and functionality of the travel bag such as price and printed designs/graphics.
Type of Golf Travel Bags
There are a number of different types available within the market, each boasting a unique feature.
Some may prefer bags with wheels, while others may prefer bags with retractable legs.
All in all, it is essential to consider this very important aspect as some golf courses can be rather long and walking with a heavy bag can immediately turn into a tiresome experience.
Staff bags – Generally used by professional golf players on tours. They are heavy but far more durable than others
Stand bags – Designed to have two retractable legs. They are good to carry around in a cart or when walking. With shoulder straps, you should easily be able to walk around with one
Cart bags – Strictly meant to be transported through golf carts. They provide easier access to your favorite golf clubs
Carry bags – The lightest of the lot by a mile. These bags are ideal for players who prefer to walk across the course and carry the bag on their shoulders. They do not have retractable legs
Material
If you are looking to protect your expensive equipment from damage, it is best to aim for hard cases as they come with a significant padding inside and provide a hard shell on the outside.
They can endure falls and other accidents and still provide safety to the equipment inside.
On the flip side, if you are looking for a bag that is easy to transport and weighs less, you can settle for a soft case.
Weight
Picking your next golf travel bag may be pleasing, but if you expect to travel on long courses, it is best to strike a balance between durability and weight.
The heavier the bag, the more durable it is, but that means it will be a lot harder to transport on foot.
Storage
Last but not least is the storage aspect. There is no point in going for a bag that is unable to store most of your clubs, tees and other gear.
Browse through the options and always aim for one that offers plenty of storage with secure padding to avoid damage during transportation.
With that said, let us look at the top 15 golf travel bags that are worth the attention of golfers across the world.
Top 15 Best Golf Travel Bags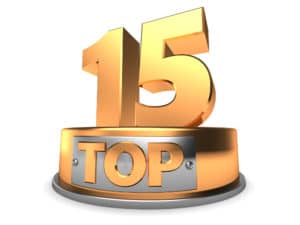 #15. AmazonBasics Soft-Sided Golf Travel Bag
Beginning at number 15, we have the AmazonBasics Soft-Sided Golf Travel Bag.
It is ideally suited for golfers who are just beginning their adventure into the beloved sport.
The bag is light and has wheels, which makes it a winning combination for any golfer.
The entire design is collapsible, which means that the bag is easily storable when not in use.
Pros
In-line skate wheels add ease for transportation
Padded sections to protect the clubheads
Full-length zipper for ease of access and storage
Lightweight
Extra storage with multiple compartments and pockets to pack in a little extra
Cons
The outer shell is soft which may not be able to protect the clubs properly
Single color only
#14. CaddyDaddy Golf Constrictor 2
CaddyDaddy is a renowned name and has been around for a while.
It offers an extensive range of golf travel bags and has continued to dominate a fair part of the golf market.
The CaddyDaddy Golf Constrictor 2 is no exception.
It offers lightness and comes with lockable zippers on all pockets, hence ensuring that your items are secure from prying eyes.
Pros
Padded top to provide an additional layer of protection for the clubs
In-line wheels for ease of transportation
Has straps inside and outside to secure clubs and all other gear
Easy to store when not in use
Three color choices: black, gray and navy
Cons
It does not offer the kind of reinforcement other bags may be able to offer
Soft outer shell
#13. Sun Mountain ClubGlider Journey
This bag, when it was released, caused quite a stir.
The promising looks and features are sure to make it worth the money.
The bag is reinforced and offers an additional level of durability that can come in handy.
The Sun Mountain ClubGlider Journey offers some of the finest wheels that greatly improve the portability and transportation of your valued clubs, regardless of how heavy they may be.
It comes with high-impact wheels that you may find on professional rollerblades, ensuring ease of transportation.
Pros
Dual-way zippers
Two pockets on the exterior for extra storage
Extendable legs
Can hold a cart bag or a single stand
Reinforced with vinyl
Cons
Soft outer shell gives way to damage
As per some sources, the material used to create the bag may cause health issues. However, this has not yet been tested or confirmed
#12. Bag Boy Golf T-10 Travel Cover
The Bag Boy T-10 is evidently a big leap from the previous three mentioned in the list.
It offers further protection and comes in a variety of colors to choose from.
It is the perfect starting point if you are looking for a rigid outer shell for protection.
It has a hard top and a soft outer shell on the sides.
This means the club heads will always be secure through transportation, hence providing a well-deserved peace of mind.
Pros
It has a crush-resistant hard top
Lockable zipper
In-line wheels for ease of transportation
Two additional pockets for clothing or shoes
All-weather fabric
Cons
The soft shell on the sides feels a little too soft compared to other bags in the lineup
Slightly heavy owing to the hard top
#11. OGIO Mutant Travel Cover
If other bags seemed a little too small, the OGIO Mutant Travel Cover has the answer.
This rather large bag offers a large size, great storage space and big wheels.
It is indeed a viable option for golfers of all categories.
Needless to say, the main feature of the OGIO Mutant is the sheer size of the bag.
The size is designed to offer a massive storage capacity.
Pros
Large wheels add to the ease of transportation
Reinforced base
Exterior straps and additional pockets for more storage
Protective rails within the base
Padded compartments
Cons
The bag is a little too large for some people and might not fit within smaller vehicles
Can be tricky to maneuver during transportation
Soft outer shell
#10. Bag Boy T-2000 Travel Cover
Yet another Bag Boy makes it to the list.
This one is the T-2000, a more versatile model compared to the T-10 model.
The T-2000 offers a good balance of size and features to make it worth the money.
Designed to make travel easy and comfortable, the T-2000 comes with an ergonomic grip that twists to help and reduce pressure on the wrist and arm.
It is quite a useful feature that most travel bags do not offer.
Pros
The bag's base is skid-resistant
Lockable zipper
Wrapped padded top
Two additional pockets for clothes and a large shoe pocket as well
In-line wheels for ease of transportation
Cons
It is somewhat less durable compared to other bags as it has a thinner and softer shell outside
Not meant for all weathers
#9. SKB Deluxe ATA Golf Travel Case
When golfers seek protection and wish to ensure safety for their equipment, the safest bet is to go for a full hard-case travel bag.
The SKB Deluxe ATA Golf Travel Case is exactly that – a full hard-cased travel bag that offers impressive protection for your favorite golf clubs and equipment.
Designed to maneuver easily, this bag comes with a tow handle to allow golfers to carry the bag around airports and other fields easily.
The hard case further provides protection during movement.
Pros
Made using polyethylene for maximum durability
In-line wheels
Resistant to dust, dirt and moisture
Designed to make TSA inspection at airports easier
Cons
Single color only
It is rather heavy
#8. CaddyDaddy Enforcer Travel Bag
CaddyDaddy continues to impress with its Enforcer Golf Travel Bag.
This specific model has been tried and tested for its durability and has managed to garner attention from beginners and professional golfers alike.
Designed to be tough and withstand long travels, the Enforcer is ideal for professional golfers who are constantly visiting various courses, either for leisure or for professional reasons.
However, it might not be ideal for everyday use.
Pros
Crush resistant
Strap to secure clubs
Weighs 9 lbs.
All-weather durability
Lockable zippers
Ergonomic handle
Cons
Single color
Despite being tough and durable, it does not come with a reinforced base
#7. Titleist Travel Cover by ClubGlove
For fans of the beloved sport, the Titleist name is a familiar one.
Professional golfers have been using its products for their tours around the world.
Known for the exceptional durability it offers, the Titleist Travel Cover by ClubGlove is worth a purchase to ensure maximum value for money.
It comes with a ballistic nylon base, which gives it almost indestructible support that is unmatched in terms of quality by any other golf travel bag.
It is a crowning feature and is a must-have for all golfers.
Pros
Zippers can repel water
2 exterior shoe pockets
Foam padding for extra protection of clubs
High-quality in-line wheels
Almost silent travel
Cons
The material is not meant for all weathers
No color options
#6. Bag Boy T-750
Bag Boy continues to surprise golfers with some incredible lineups and features that its merchandise has to offer.
The T-750 brings extra protection, maneuverability and a varied mix of colors to make the occasion a little more special.
It offers an extra-thick, 4-sided padded top to allow for great protection for all club heads, making it one of the most secure travel bags of the lot.
Bag Boy went the extra mile by reinforcing all corners to add more protection for its equipment.
Pros
Variety of colors
Ergonomic handle for greater maneuvering
In-line skate wheels for smooth transport
Can house up to 48-inch drivers
Extra protection through padding and reinforced corners
Cons
Different colors have different price tags
Overall storage could have been increased as seen in others
#5. ThinkSea Soft-Sided Golf Club Travel Bag
The ThinkSea Soft-Sided Golf Club brings exceptional quality and universal size to the table.
While the soft shell may pose a bit of confusion, rest assured that this golf bag has been made to withstand and endure tough conditions.
It uses a premium 900D heavy-duty polyester oxford in its construction, which is extremely tough and provides your golf clubs with the protection they need during your travels.
Only a handful of other bags come with such merits.
Pros
TSA custom locks included
Reinforced bottom wheels to endure a harsher environment
Well-supported back to keep it standing
Three positional handles for greater ease of carrying
Smooth zipper models
Waterproof
Cons
Only one color
Does not offer extra storage pockets or compartments
#4. LONGCHAO Golf Stand Bag
This is perhaps the only stand bag on the list.
Generally, stand bags do not have much storage to offer, but this bag has made up for the shortfall with some other elements, which make it one of the finest value-for-money bags and a product that golfers should consider.
At the heart of LONGCHAO's golf stand bag is the ultra-lightweight nature that it brings.
Not only is it immensely easy to carry around, but it can also house your clubs easily and offer great ease of access when you need your sticks.
Pros
Incredibly easy to store
Large capacity despite its size
Range of colors
Intuitive design to hold golf balls, water bottle, divot tools and so on
Waterproof material
Non-slip
Anti-wear bottom
Cons
Cannot store more than 5 to 6 clubs at most
It is not reinforced
Retractable legs seem delicate
#3. SKB ATA Double Golf Travel Case
The top three list is incomplete without mentioning the SKB ATA Double Golf Travel Bag.
With its sheer space and durability, SKB has ensured that it cements its place among the top three finest golf bags available within the market today.
The SKB ATA Double Golf Travel Bag is brimming with space.
Able to hold drivers of up to 50" in length, the bag promises to be sturdy and durable for all weathers and terrains.
Pros
The bag can hold two complete golf bags within its capacity
Unconditional lifetime and $1500 content coverage
It does exceptionally well to be dust-, dirt- and moisture-resistant
TSA lock
Hard case body for premium protection
Cons
It may not be readily available
It is quite heavy
Might pose issues to some while carrying or transporting
#2. CaddyDaddy Golf Phoenix Travel Bag
Entering in at number two is CaddyDaddy's Phoenix lineup of the golf travel bag.
With further enhancement in technology and features, this bag is arguably the finest money can buy these days.
Uncompromised quality and protection are just too good to miss out on.
The CaddyDaddy Phoenix is made using a high-impact EVA mold, which provides maximum protection for your beloved equipment, apart from the padded interior.
For protection, you can trust the bag to do its job every day.
Pros
3 extra pockets for extra storage
1-year replacement warranty
Top-of-the-line 1800D nylon construction
In-line skates along with a self-standing wheelbase
Straps (internal and external) for added safety
Cons
It does weigh a little high
Single color
Not meant for all weathers
#1. Samsonite Golf Deluxe 3-Piece Travel Set
Samsonite, synonymous with quality, continues to show its class by offering the finest golf travel bag for golfers all around the world.
With a 3-piece set, there is a lot of storage space to use without worrying about running out of it.
Samsonite brings storage as its top priority and adds a layer of protection using a polyester shield to protect your clubs from the wear and tear during airline travels.
This is something no other bag in this lineup has been able to offer.
Pros
Padded interior
It has quite a few colors to choose from
Adjustable straps
Mesh ventilation to prevent moisture
In-line skate wheels
A lot of storage
Cons
Durability might not be its best trait
Not meant for all-weather uses
Packing Tips
After you have chosen the bag that suits you the best, you need to know what other ways you can use to make the best of the storage and utilize the space well.
For iron and clubs, use a bubble wrap.
It might be a good idea to label things or take some pictures beforehand. You never know when you might need one to prove the club belongs to you.
Pack what you need. Do not pack every club you may have. Choose the ones which you know you will use.
If you are traveling, be sure to check the weight and know the weight limits of the airline.
If you have detachable items, it is best to detach them and store them accordingly
By following these tips, you should be able to save space and have an easier time traveling with your equipment.
Golf Travel Bag FAQ's
Hard cases offer protection, while soft cases offer easier travels. Which one should you pick?
It depends on where you might be heading to and the kind of terrain and weather conditions you will be dealing with once you arrive at the course.
For general purposes, a soft case would do nicely.
However, if you are expecting rainfall or rougher terrain, go for a hard case as it provides higher durability and more protection.
Will these bags protect club heads properly?
While all of them will do a fair job of protecting the head of your club, it is recommended that you use leather covers to cover your club heads for extra protection against moisture, dust, dirt, and impact.
Should one buy a second-hand bag?
There is no harm in doing so.
However, second-hand bags may not have a valid warranty, and they might be concealing issues that are not apparent at the time of purchase.
It is best to invest in a brand-new bag and take full use of the warranty.
Looking for more reviews?
Be sure to check out our guide here.