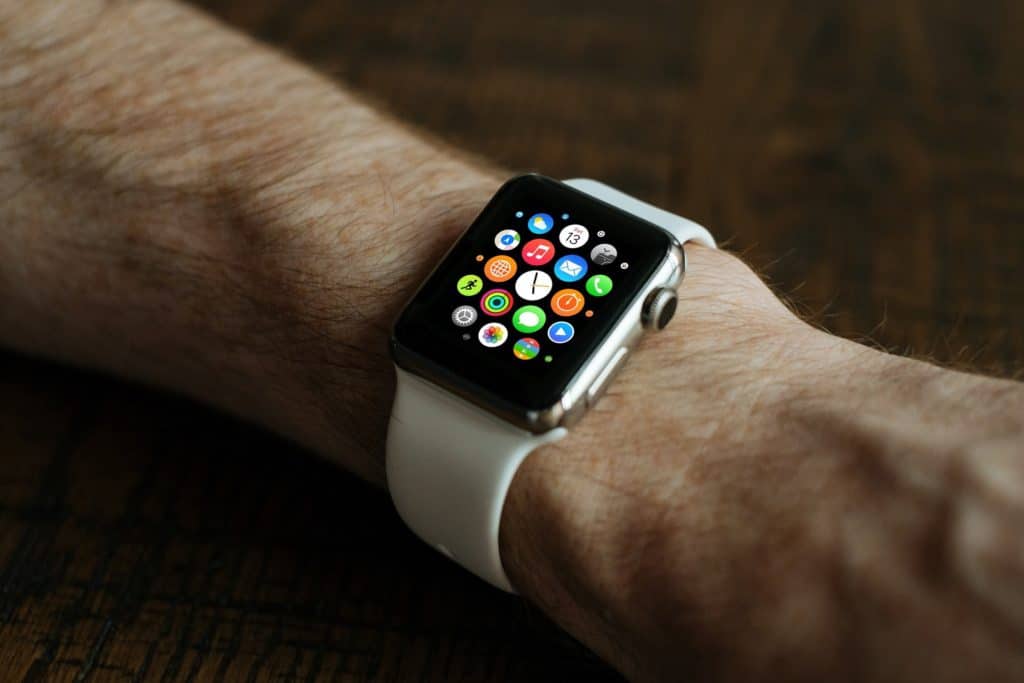 When it comes to apps for your Apple Watch, you are going to have lots of choices to make.
Some apps will deal with helping to keep track of your score or giving you extra yardages, and others will be like a coach to help you improve your game.
There are even rules for apps to have the rules of the game with you at all times.
Here are our top five choices for the best golf apps for your Apple Watch.

Best Golf App for Apple Watch (Top 5)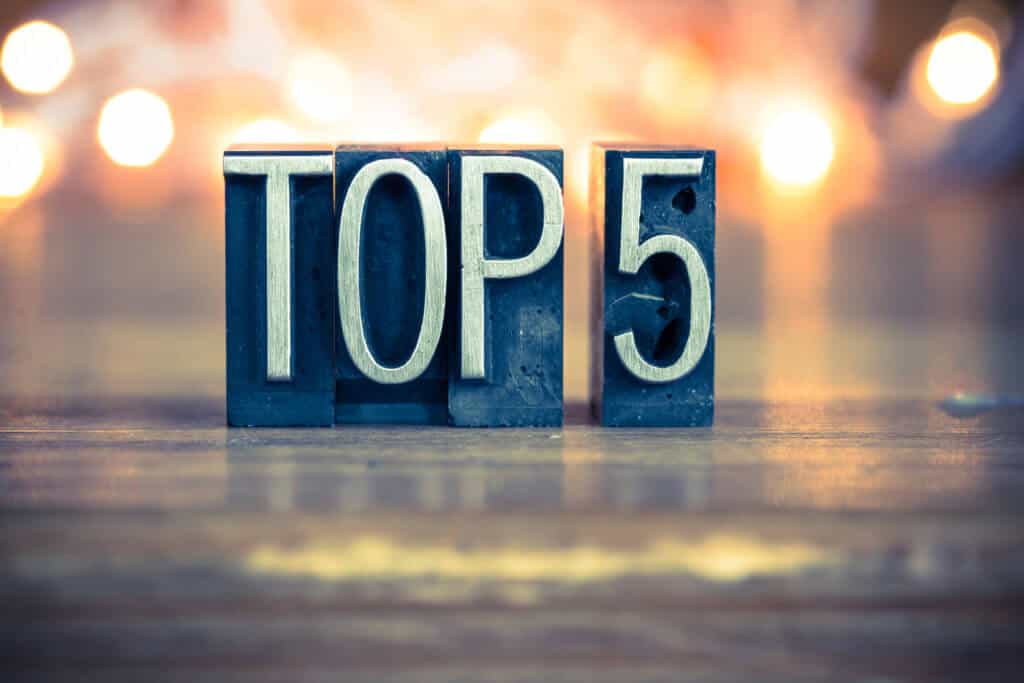 1. Hole 19
The Hole 19 app is an excellent option for your Apple Watch because of all the different features it offers.
We love that the Hole 19 app is something you can use both on and off the golf course to keep your mind involved in the game.
Here are the essential features of the Hole 19 app and why it goes to the top of our list.
Find New Golf Courses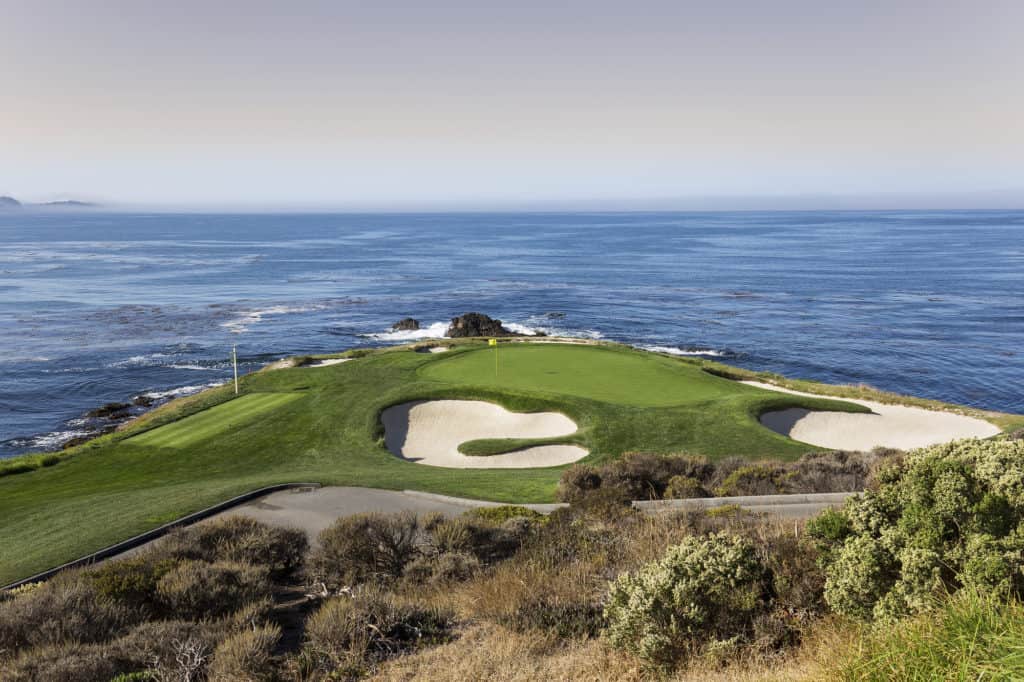 Most golfers get set with their favorite courses and forget to try out new ones.
When you have the Hole 19 app, you can take a look and see what other golfers are saying about local courses.
Have you ever wanted to try out a place but you think it's too expensive?
Read the forum; you may find that they have a special or a twilight rate you can take advantage of.
The Hole 19 app has over 43,000 courses with ratings and course information.
Yardage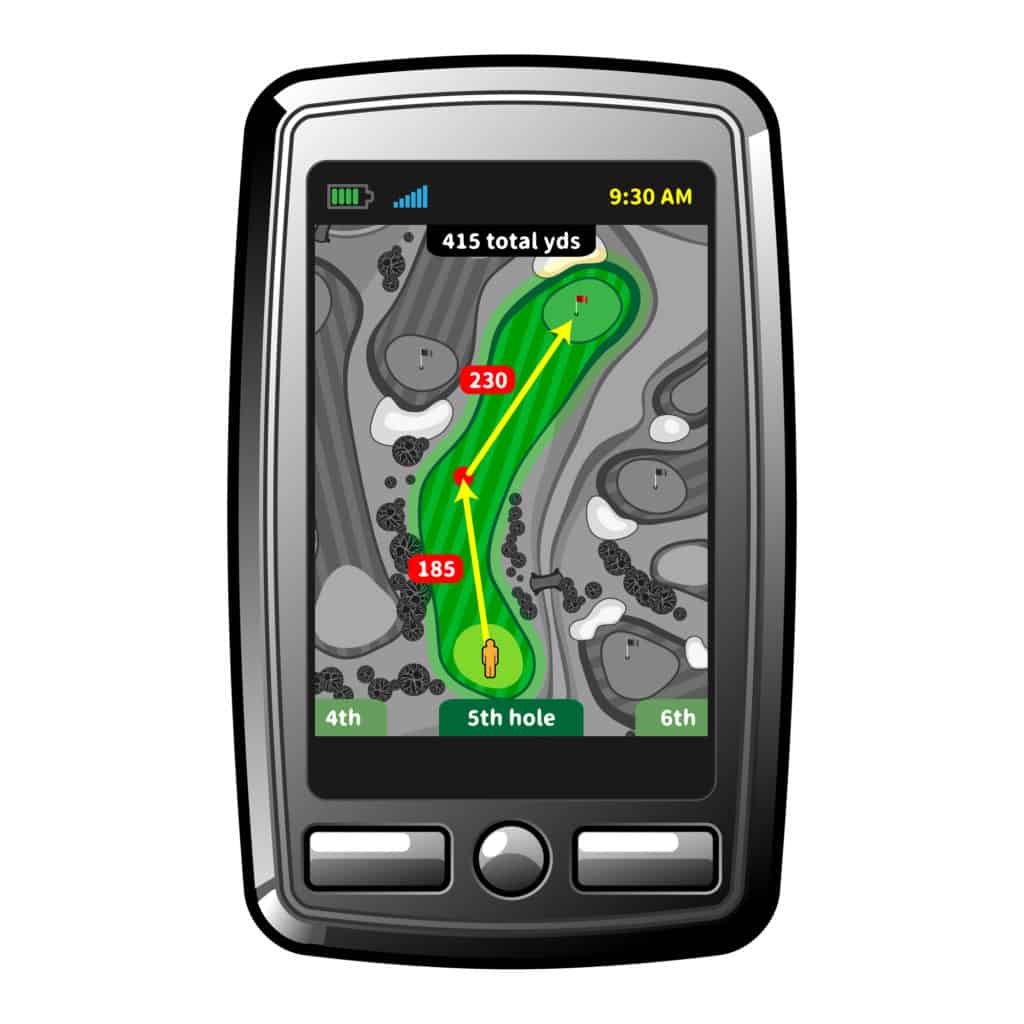 The Hole 19 app also works as a golf GPS.
You can get accurate yardages to the front, back, and middle of any golf course you play.
If, for some reason, your local golf course is not in their system, you can request to have it added, and they will do so.
Knowing the right yardages is going to help you make much better scoring decisions, and it will undoubtedly change your scores.
Scoring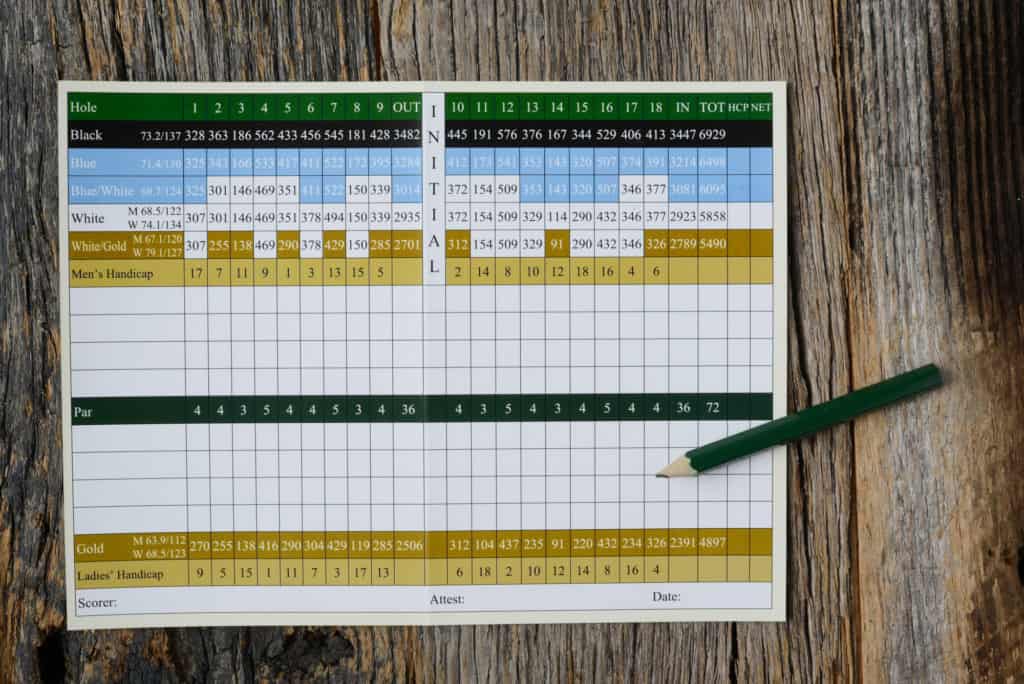 While you are tracking your yardage, your watch will be keeping track of your score.
One of the best ways to get better at the game of golf is to start paying attention to your scores and the areas that need the most work.
Sometimes you think your driver is what makes you shoot high, but it turns out to be your putting.
Organization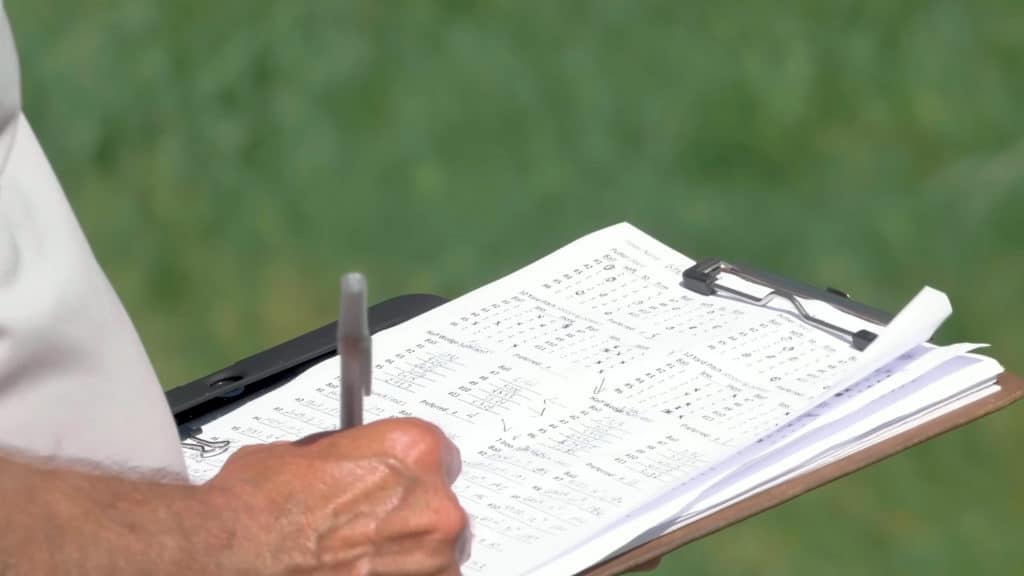 Collecting scorecards from every golf course you play and trying to organize that information can get a bit cumbersome.
Luckily, with the Hole 19 app, you will have a digital collection of all of your scores and be able to access them at all times easily.
If you like stats, scoring, and tracking, you will love the features of this app.
2. Golf Logix
The Golf Logix app is another excellent all-around solution which will help you work on and improve every area of your golf game.
For starters, the Golf Logix app is going to work as a golf GPS.
You will have access to over 35,000 courses.
Your local golf courses should be on the app, but if they are not, you can contact Golf Logix and potentially have them added.
If you are playing in a tournament and need an app that gives you only the legal information during your round, the golf Logix is capable of that.
You can easily switch back and forth between tournament and non-tournament mode.
This is a nice feature and will be required by some organizations.
In addition to getting yardages to the front, center, and back of the greens, you can get distances to almost any area on the golf course.
You will be able to tell how far you have until a bunker, or how far you have to hit it to clear a water hazard.
There is no question that the GPS technology on the Golf Logix is very impressive.
Something which sets the Golf Logix apart is the fact that you can get a look at the slope of the green.
The approach maps will let you see how greens are sloped and which way your ball may roll.
This is a nice feature if you are becoming more serious about scoring and where to land your shots.
Once you are on the green, the Golf Logix will give you a putting line as well.
Yes, this is truly like having a caddy with you while you play your round.
The only thing the Golf Logix app is not going to do for you is carry your clubs or hit the golf ball.
If you are interested in keeping your stats and scores from all of your rounds, the Golf Logix App does a great job of analyzing this information for you.
If you thought you hit all the fairways, the Golf Logix app might let you know otherwise.
There is no getting around these accurate and essential stats, and if you want to lower your scores, you need to choose areas of your game that need improvement.
We love having statistical information about our golf game for when we make a change in our swing or put a new piece of equipment in the bag.
3. Zepp Golf
https://apps.apple.com/us/app/zepp-golf/id738428692
The Zepp Golf app is an excellent solution for those who are trying to work on improving their golf game.
Zepp Golf will work with the sensors you can attach to your golf clubs.
You can get an entire set of the sensors and then be able to track lots more information about your golf game.
The lightweight sensor fits into the butt end of the golf club, and it will report valuable information back to your Apple watch.
The sensor will help you collect information such as clubhead speed, club plane, tempo, and some valuable backswing information as well.
If you want to get tips and tricks on how to improve your game, you can do so, but that will usually end up being an additional cost.
If you don't want to buy the sensors for your golf clubs, you do have the option of using the Zepp app as a scorecard and a video swing capture device.
You can access some great golf swings and put them side by side next to yours.
This is an excellent app if you want to make some changes in your swing without the help of a golf professional.
The Zepp app will make these changes economical and feasible, even for the average golfer.
4. Coach's Eye
https://apps.apple.com/us/app/coachs-eye-video-analysis/id472006138
Another great training option is the Coach's Eye app that is available for your Apple Watch.
This app will work for other sports outside of golf if you are a multisport athlete.
It's never been easier to take videos of your golf swing, but sometimes you will need some extra help in reviewing and analyzing this video.
One of the ways Coach's Eye can help is to allow golfers to look at their swing in slow motion and zoom in on specific areas as well.
You can import videos from other sources and then compare your swing to these other videos.
If you love the way Dustin Johnson looks at the top of his swing, compare your swing and see how much work you will have to do to get there.
It is easy to add the videos, and you can draw on the video as well.
This certainly helps when it comes to golf and all of the planes and angles you will see in a golf swing.
Of course, this app is developed for those who are seriously looking to improve their golf game, but there is a fun new feature that Coach's Eye just added.
You can add comments and notes to the video as well.
If you want to take a quick video of your friend this upcoming weekend and see how far off his swing is from the pros', you can make a very entertaining video.
Sending that video out to the rest of your foursome may result in some revenge, but it will undoubtedly make the game a bit more fun.
If you are a golfer who plays better when you can see your swing, the Coach's Eye is a great choice to consider.
5. Golf Pad GPS
Last on our list is the Golf Pad GPS.
You will love that this is a free app which will make keeping track of your game and your golf ball that much easier.
The Golf Pad GPS is a rangefinder, scoring, and shot tracking app.
There are over 40,000 golf courses you can access as part of the Golf Pad GPS.
There are no limits on the number of courses you can play and when.
If you play golf seven days a week, you will still be able to access your Golf Pad GPS.
The courses are located all over the world, so if you plan to travel, you will still have access to your Golf Pad GPS.
With the Golf Pad GPS, you can see aerial maps of the hole you are playing.
You can get the distance to the front, middle, and back of the greens as well as some other areas on the golf course.
If you are worried about hitting a layup shot in the wrong position, the Golf Pad GPS will undoubtedly help.
We like the fact that the Golf Pad is also an excellent score tracker.
With the Golf Pad, you can keep track of your score, your accuracy, and your putting as well.
The Golf Pad will take all of your information and turn it into statistics that you can use to improve your score.
If you want to get more strategy related information to play your favorite courses and some other statistics, then you will need to upgrade your subscription.
Overall this is an excellent app for the golfers looking for a low priced alternative to a traditional golf GPS or rangefinder.
Conclusion
Using a golf app on your Apple Watch is a no brainer.
When you look at the pricing of a golf GPS or rangefinder unit on its own, you will end up spending several hundred dollars.
Since you have already spent the money on the watch, you may as well get the full value's worth out of it.
Considering many of the apps are free, you just have to find one that has the functionality you like.
Having accurate yardages on your wrist at any given time is very helpful.
Some golf purists feel that the rangefinder is a more accurate way to measure your yardages, but for most amateur players, yardage to the front middle, and center are more than enough.
Having accurate yardages, keeping track of your statistics, and analyzing your own game is very important for all golfers.