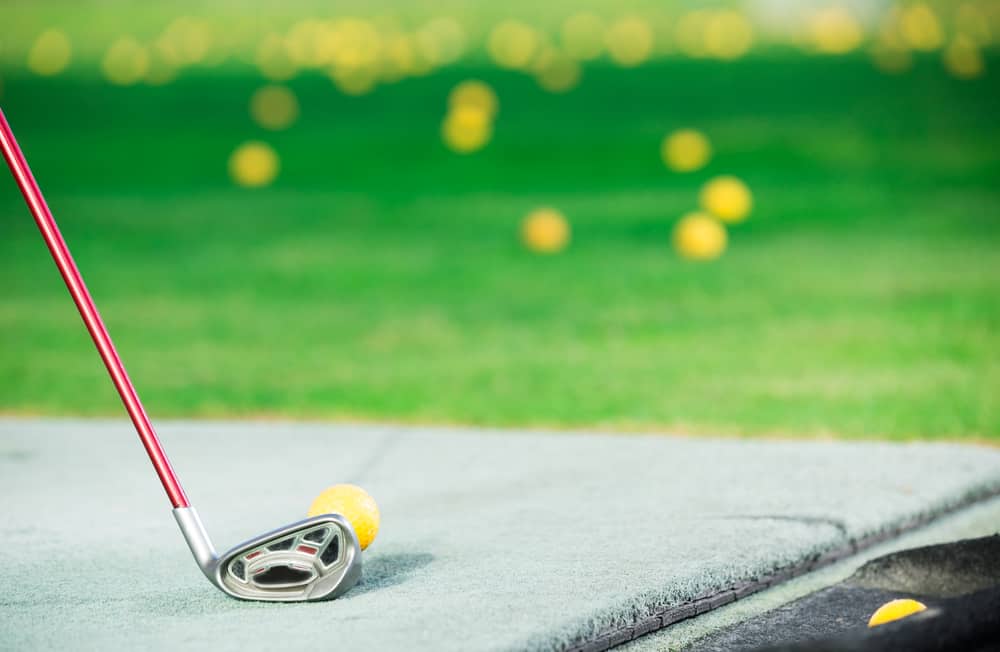 If you find yourself looking for a complete set of golf clubs, chances are the Precise Golf name is going to come up quite often.
Precise offers complete golf set clubs at a very fair price.
In fact, the pricing is so reasonable that it makes many golfers wonder whether or not this is good golf equipment.
Sometimes when clubs are priced fairly, people will worry that they are not of good quality.
Therefore, it makes sense to do a bit of research and understand what you are investing in before you get involved with a lesser-known golf club brand.
If you are curious about the Precise Golf brand, we have everything that you need to know.

Are Precise Golf Clubs Any Good?
Precise golf clubs are great for a beginner golfer or a high handicapper.
These clubs are typically sold as a complete set, with the bag and everything included.
Each of the clubs in the set is made with both value and performance in mind.
You will get a club that can hit long distances and stay relatively straight, but they also come at a very affordable value.
The only thing that is not ideal about the Precise Golf clubs is that they are not the greatest feeling at impact.
When you become a really great player, you are going to want a golf club that has a very pure feel at impact.
If this feel is there, you will enjoy the way the club responds at impact, and you will also notice the golf club has more workability.
Overall, this is not a concern for the majority of players who are looking into purchasing a set of Precise Golf clubs.
For beginners and higher handicap players, the feel at impact is not nearly as noticeable as it is going to be for the lower handicap golfer.
The lower handicap player has much more consistency in their game and can quickly recognize these differences when it comes to the golf club construction and materials.
Outside of this one downfall, the Precise clubs are a very good choice for golfers.
If you compare them to sets like the Wilson, Callaway Strata, and even some of the Cobra golf sets, they perform quite well.
The lighter weight, forgiving clubheads, and higher launch technology are the perfect fit for many amateur golfers.
When you also throw in the golf bag and the headcovers, this is a very affordable way to start getting out on the golf course and enjoying yourself.
What Other Products Does Precise Make?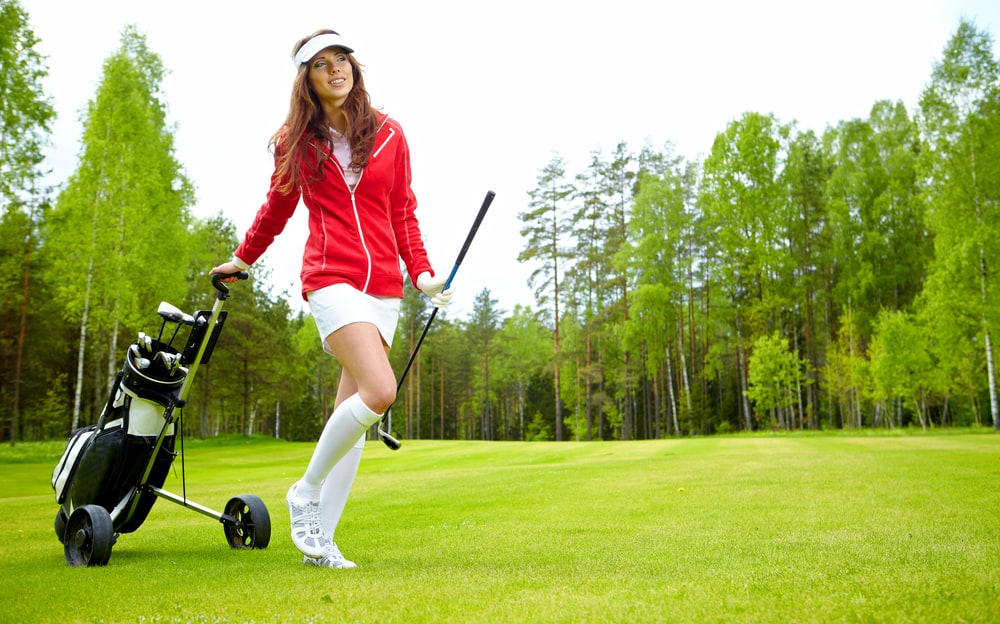 Although you may have seen a few Precise Golf club sets when searching Amazon, it can help to know what other projects this company is involved in.
Aside from men's and ladies' golf club sets, the Precise brand also offers some golf push carts that they sell.
With the increase in golfers walking the golf course, there has been an increase in the number of pushcarts needed on the market.
Precise has jumped into this business quite quickly.
1. Men's Golf Club Sets
The most popular products sold by Precise are the men's golf club sets.
One of the things that we find extremely important about this set is that it comes in a few different sizes.
If you are a tall golfer, you can get a set of clubs built for your taller stature.
For many companies, this comes with an upcharge, so this is an excellent benefit to have available.
Men's golf club sets are great sellers for Precise and come in both a basic and a premium model.
They are each more affordable than most other full golf club sets on the market.
2. Women's Golf Club Sets
Women golfers are much more likely to purchase their golf clubs as a complete set option.
For instance, you may find that women won't upgrade their golf clubs unless they can upgrade the entire set.
The women's golf club sets from Precise are all lightweight and easy to hit.
They come in a few different options when it comes to the number of clubs in the set.
In other words, you could find that the golf clubs in the set are designed for a player who needs more forgiveness or one who needs more distance.
3. Junior And Teen Golf Club Sets
Junior golf club sets and teen golf club sets are also starting to sell quite a bit more.
The teen golf club set can be hard to find because so many golfers fall into that 13–16-year age group where they are not quite ready for full-length golf clubs just yet.
Junior and teen golf club sets are not complete 14-club sets, yet they have just enough to make it a complete set and have it be a good option for the young player.
In addition, the junior and teen golf club sets are also known for their lightweight golf bags.
Kids should be learning to walk the golf course so that they can get even better and really enjoy the game of golf.
Precise helps to make this a reality with their perfectly designed junior and teen golf club sets.
4. Golf Push Carts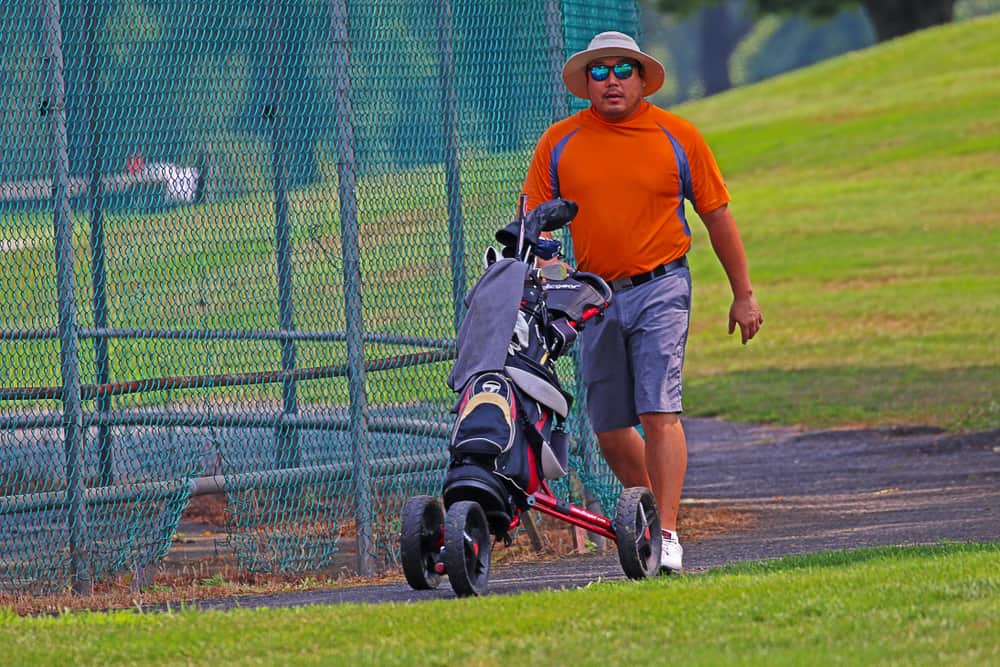 The styles of golf pushcarts range from a very simple model to an option with all the bells and whistles.
If you walk the golf course once a month, you don't need a high-end walking pushcart.
However, if you are playing golf every weekend and enjoy your walk, find a pushcart that will help you enjoy your time out on the course.
Look for quick connections to accessories, storage, and even a way to ensure that the cart does not roll away from you.
Golf push carts are a great way to change the way you play and get yourself quite a bit more exercise.
What To Look For In A Great Set Of Golf Clubs?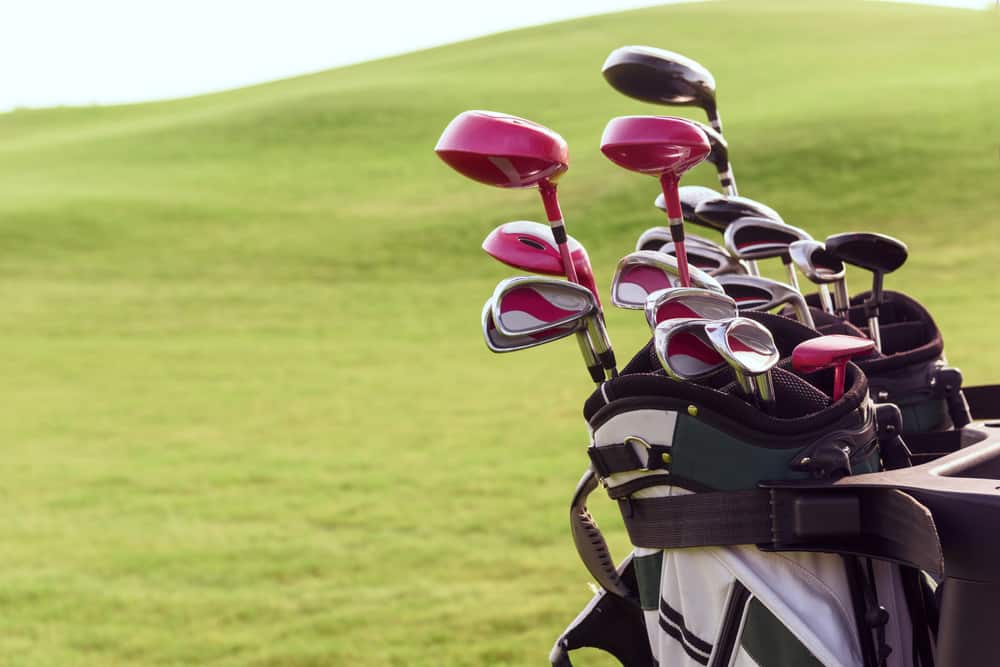 Now that you have a bit of a better understanding as to whether or not Precise Golf clubs are for you, let's take a look at what to look for in a great set of golf clubs.
Deciding on which golf clubs will work for your game is a big step.
There are so many companies out there, and they all claim to be the very best.
Therefore, it makes sense to understand a few things and move away from the marketing talk and truly understand what makes a golf club a good one.
Here are the things that you should consider when you are purchasing a new set of golf clubs.
1. Materials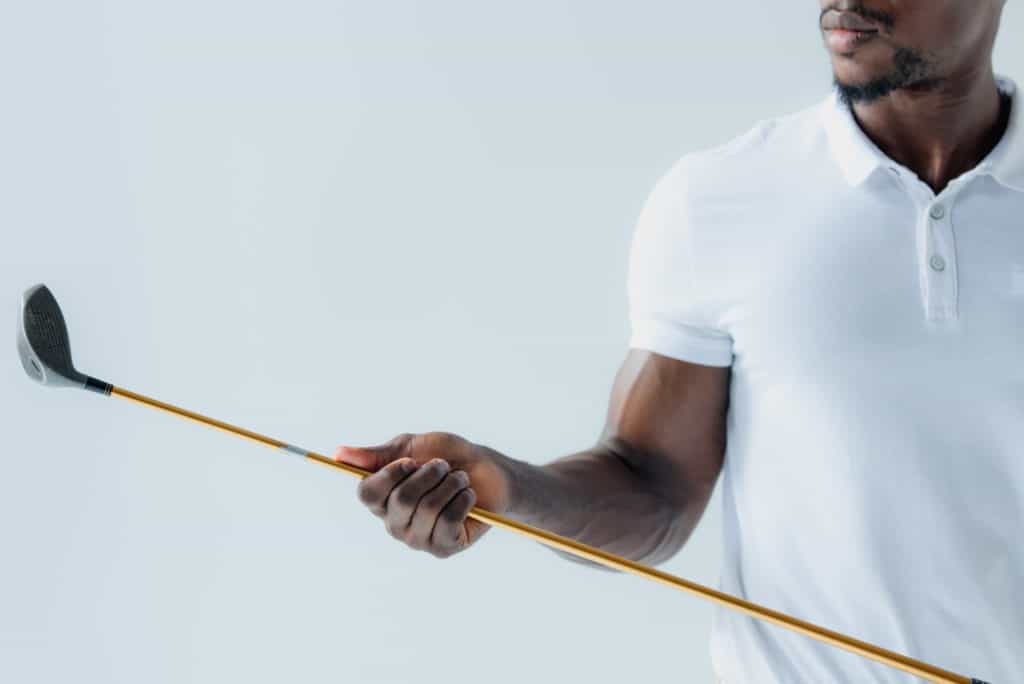 Great golf clubs are made with high-end materials.
One of the things that you will notice that many new golf club sets include is tungsten weighting in the head of the golf club.
Using tungsten in the weighting has been a great way to help manufacturers get the center of gravity in the perfect position.
In addition, there are shaft materials and other club head materials used to increase the effectiveness of a set of golf clubs.
Typically, the more premium golf clubs are considered to be multi-material golf clubs.
The more materials that are used, the easier it is to get a variety of different performance attributes.
However, as you can imagine, sourcing and using all of these different materials can get quite expensive.
This is why when you look at a cheap golf club, the steel head is pretty much all that is mentioned.
You will notice that there are no carbon crowns, 3D printing, or tungsten inserts in this kind of club head.
Don't get too hung up on the material. Just know that it is a good thing to have golf clubs with a variety of different types of materials used.
2. Set Composition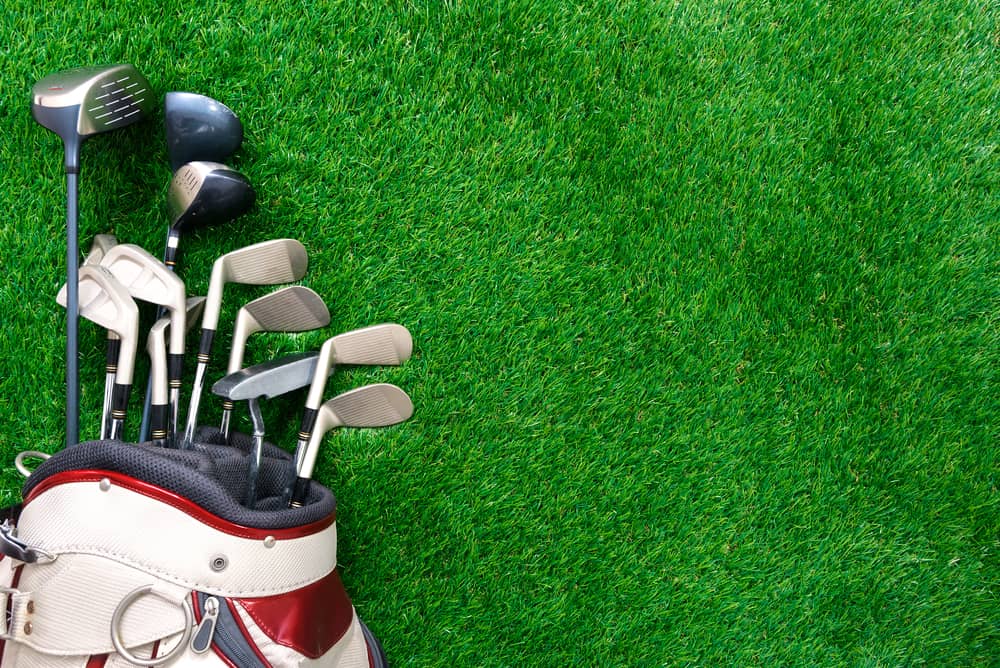 When you purchase a complete set of golf clubs, one of the most essential features to consider is the set composition.
A great golf set will have a driver, fairway woods, hybrids, irons, wedges, and a putter.
Some of the golf sets will eliminate the hybrids or only give you one wedge with the set.
Although you don't necessarily need all 14 clubs in your golf bag, you should have a mix that includes both long clubs and shorter clubs.
You can always add in an extra wedge or a hybrid, but this is going to increase the total price that you pay.
To try and avoid that, get a set that comes with almost everything you need the first time around.
Precise is pretty good about this as their set composition is typically a good one.
3. Feel/Vibration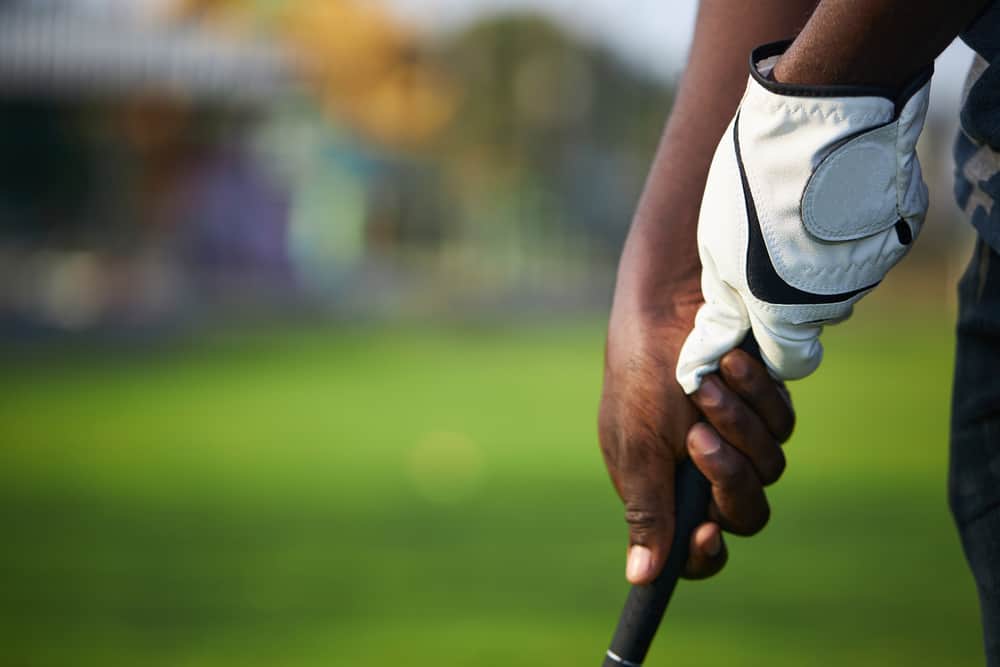 The feel of a golf club at impact becomes more and more critical as you become a better player.
Golfers who have been around the game for many years only want clubs that feel good at impact.
The feel of a golf club at impact should have as little vibration as possible.
When you make good contact with a club that has a pure feel, there is little vibration, and golfers are often quite happy with the overall feel.
The cheaper the set is, the harder it is for it to have a great feel.
Therefore, many of the complete set options on the market are not known for having a great feel.
4. Shaft
The shaft of the golf club needs to be the right fit for your game.
The two options for shaft material are graphite and steel.
Most of the time, a complete set of golf clubs will come with steel in the irons and graphite in the rest of the clubs.
The steel shaft is typically for stronger players who have a bit more club head speed.
The graphite shaft is good for golfers who need more distance and a lighter overall feel in their golf club.
Overall, the golf shaft is an important feature to consider in a golf club, and it is something that players need to pay close attention to when choosing a great golf club set.
Most of the complete set options are sold with a regular golf shaft that is built for average golf swing speeds.
5. Grips
The grips of a golf club are another important feature to consider.
If your golf grips are not the right size for your hands, they may feel uncomfortable.
Golf grips are available in several different sizes and materials.
The most important thing is to find golf grips that fit the size of your hands.
If you have very large hands, you will need a golf grip with much more thickness to it.
The thicker golf grips are called midsize and jumbo golf grips.
If the set you are purchasing does not have the proper grip sizes, it is something that you will have to change after the fact.
Just keep this in mind when you are trying to determine the overall pricing for the golf club set you are going to purchase.
6. Distance Technology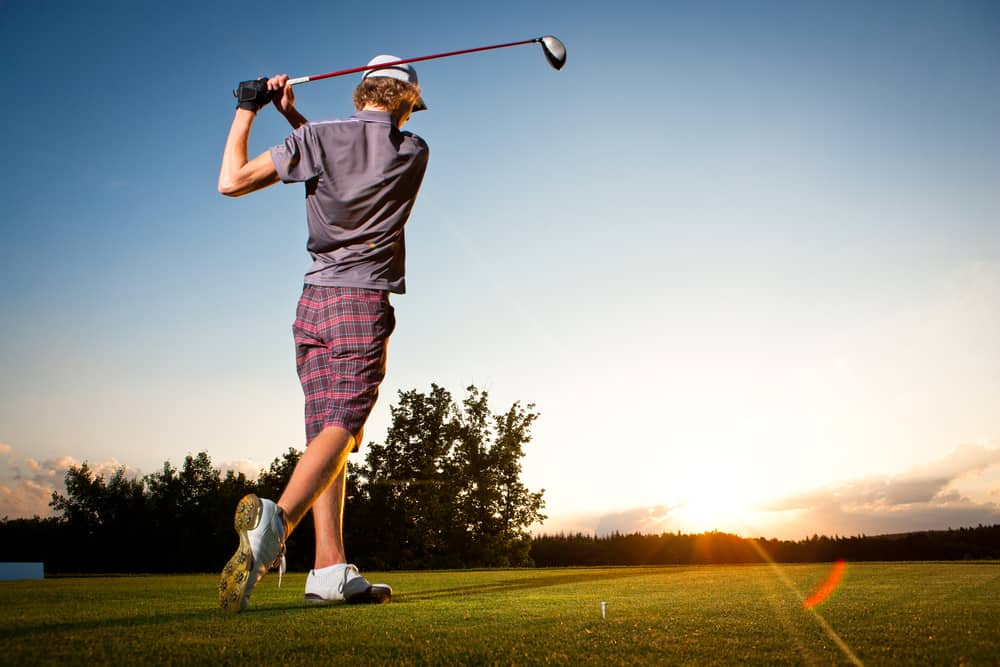 Golf club distance technology is incredibly important.
If you can't hit the ball far, you will have a hard time making pars or bogeys on the golf course.
The good news is that it is easier than ever to get distance from your golf shots.
If you are a relatively new player, you can look for clubs that are lightweight and have a large and forgiving club head.
Most drivers are 460cc which is what you will need to be able to hit a golf shot with plenty of distance.
In addition, the golf clubs that you hit should also have some forgiveness built in.
When a golf club is forgiving, you will find that it can offer plenty of distance while also making the game quite a bit easier.
The last component to look for in distance technology is the launch of the golf club.
The higher the launch, the easier it is to keep the ball in the air and get it traveling a long way to the target.
For many years, players thought that keeping the ball low along the ground was the best technology, but that has since changed quite a bit.
Golf distance technology is continually improving, but if you purchase something with good materials and design, it should last you for several years without needing to upgrade.
Conclusion
We hope you now have a better understanding of Precise Golf clubs and who they would be best suited for.
High handicappers and beginners who need an affordable and complete set to get started in the game will greatly benefit from the Precise technology.
When buying a new set of golf clubs, take your time to ensure you are getting technology that is a good fit for your golf game.
If you are smart about your golf club purchase, the equipment could last you for many years.
Overall, the golf technology on the market today has improved dramatically from the equipment that was offered years ago.
Pay close attention to new releases and use our information about what to look for in a great set of golf clubs to help you make the best choice.
Getting great golf equipment will certainly put you ahead when it comes to your ability to score and play well on the golf course.