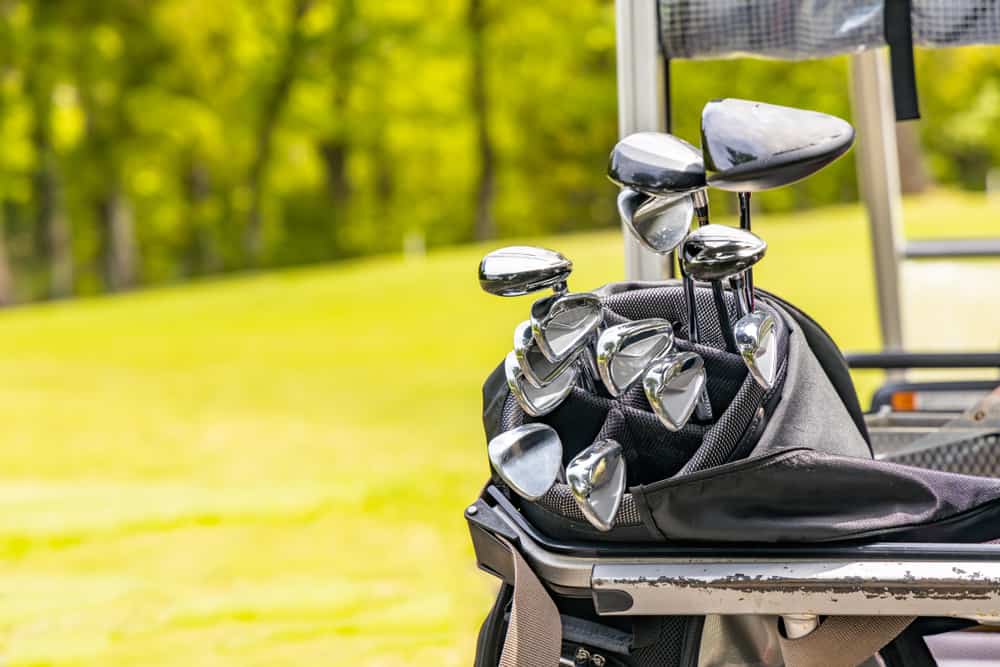 Some golfers have no idea that their golf clubs are of different lengths.
In fact, sometimes a golfer won't even realize this until they take their golf clubs out of the bag and lay them out to clean them.
Golf clubs with different lengths are built this way for specific reasons.
There are some benefits and advantages to golf clubs being different lengths, but some golf clubs are intentionally created to be the same length.
If you are curious about why golf clubs are different lengths and you want to be sure that you are playing with something that works specifically for your golf game, then we have all the answers that you need.

Why Are Golf Clubs Different Lengths?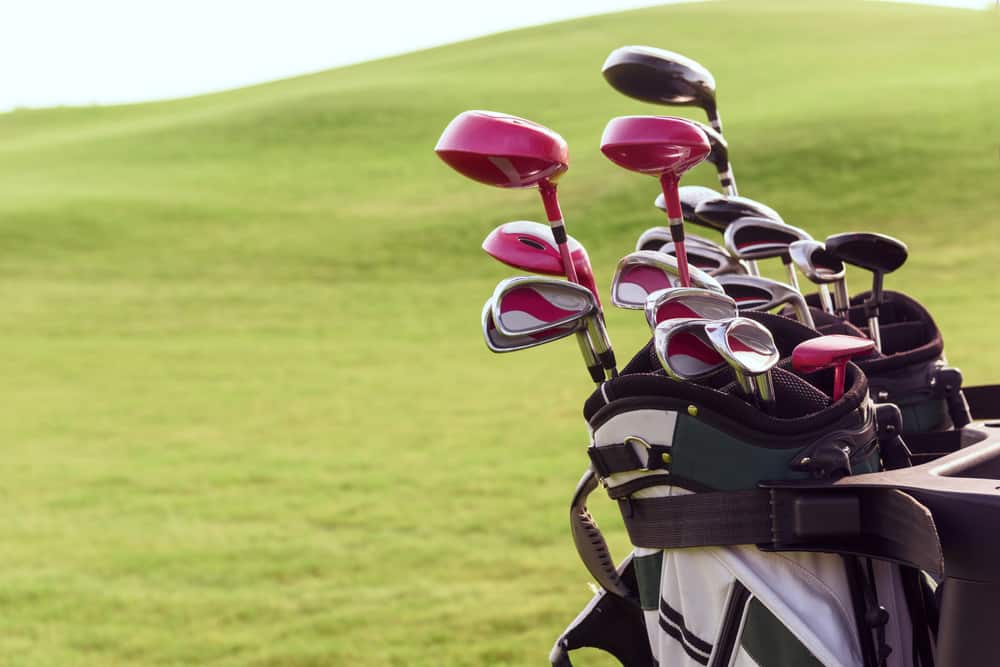 Golf clubs are in different lengths so that they can produce different types of shots.
In addition to the loft changing from one club to the next, the length of the club will also change.
Technically speaking, the longer a golf club is, the further that you will be able to hit it.
This is why, when you watch a long drive contest, you will notice that the players are using golf clubs that are exceptionally long, even longer than a standard-length driver.
Golf clubs that are designed to go shorter distances are quite a bit shorter in length.
The reason behind this is that the shorter clubs don't go quite as far.
If you take all of the clubs out of your bag, you will notice that the driver is the longest and the putter is the shortest.
The clubs will look almost like a ladder from the wedges up to the driver.
As you probably know, these different lengths will help you hit the golf ball a variety of distances, which is something that we all need to incorporate into our golf game.
Players who can hit the ball far will try and play with clubs that are as long as they can handle to try and create the greatest distance possible with each shot.
Understanding the standard lengths of golf clubs and how they can impact your game is quite important.
Also, many golfers are curious as to how the one-length iron concept works if you are typically looking to get more distance from each club based on the length of the club itself.
What Are The Benefits Of Golf Clubs Being Different Lengths?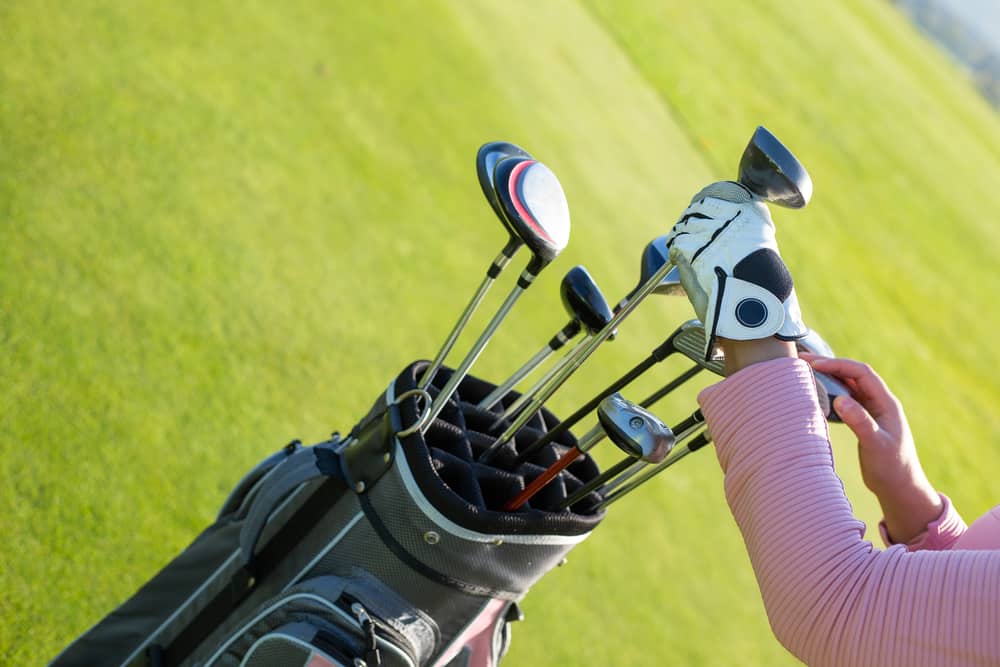 The majority of golf clubs on the market are going to be of different lengths.
There are plenty of different lengths available, and each company has its own idea of what is going to be standard.
If you are having a hard time deciding whether a golf club of a different length would be a benefit to you, we have all the answers you will need.
1. Different Feel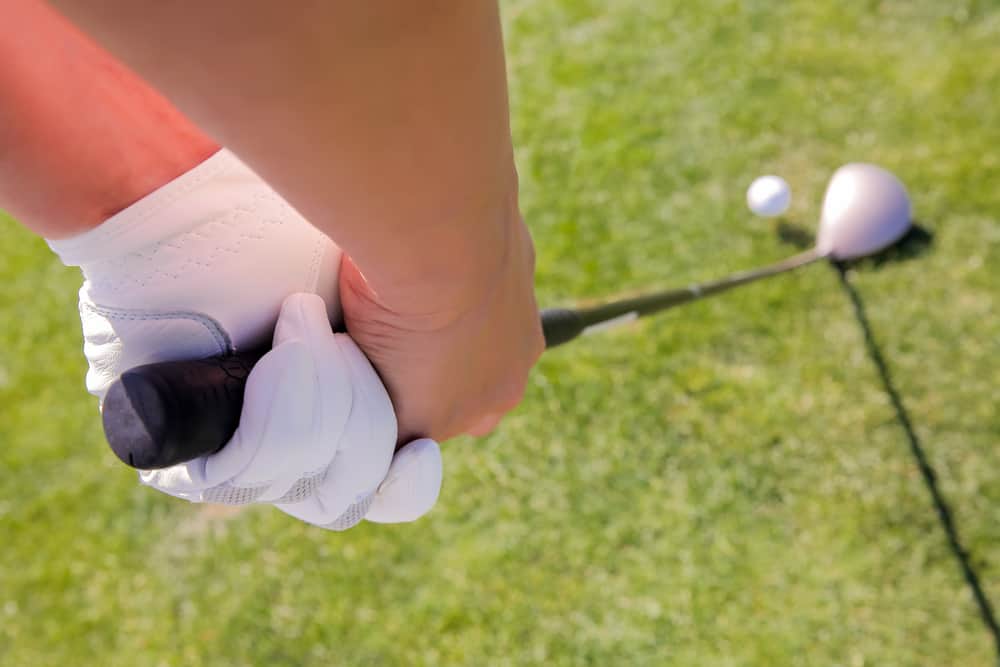 When you are playing with a golf club that is a different length, you will instantly feel the difference.
When the 7 iron is in your hand as opposed to the 9 iron, you should be able to tell that these golf clubs have a different feel.
When you are playing with a club that has this different feel, your body and brain will also make adjustments to hit the types of shots that you need.
Feel is such an important part of the game of golf, and having these cues with the clubs being different lengths is only going to help you become a better player.
2. Increase/Decrease In Distance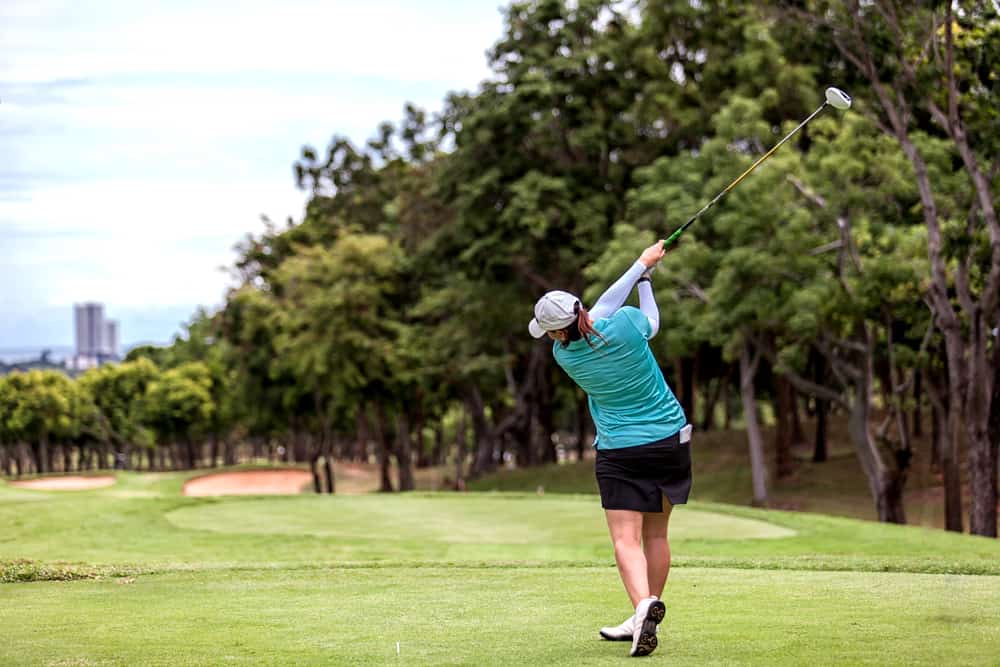 Another benefit to having golf clubs that are all different lengths is that the length can help you increase or decrease your distance.
Of course, you may think that you want to hit all of your shots long, but this is really not the case.
Most of the time, you are better off hitting a shot that is accurate as opposed to hitting a shot that is long.
If a golf ball traveled 200 yards when you expected it to go 190, chances are you won't be all that close to the hole.
Therefore, it is crucial to have different clubs in the bag that are going to go a variety of distances.
3. Variety Of Golf Shots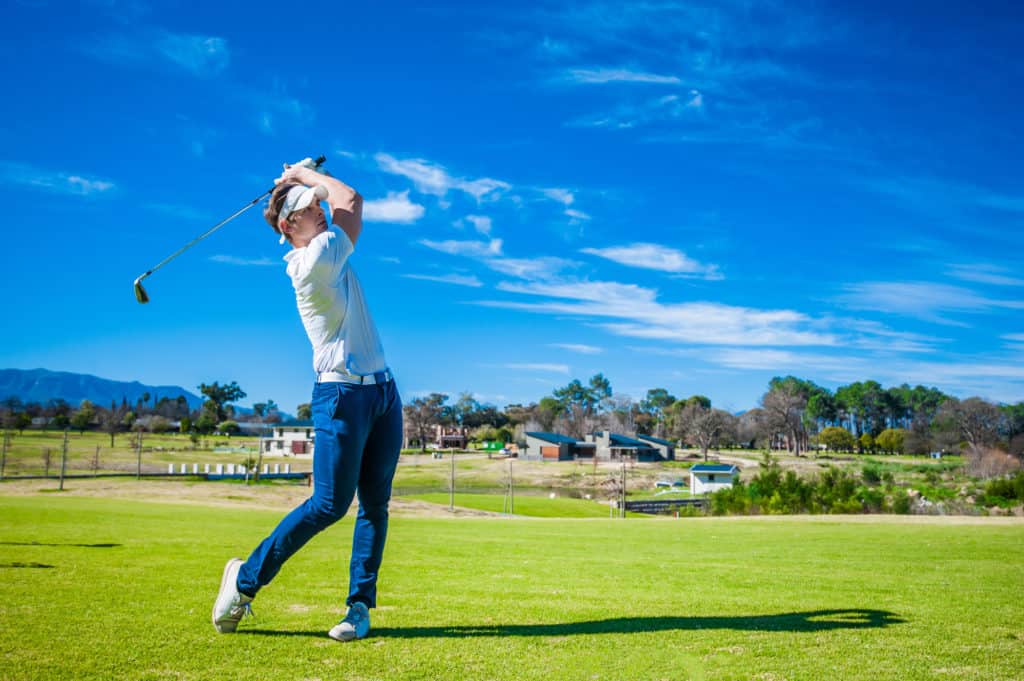 Last but certainly not least is the fact that having clubs of different lengths will help you produce a variety of golf shots.
When you watch a great player during a round, it's easy to see that they have various shots they can hit.
When these players get stuck behind a tree or need to keep the ball low and out of the wind, they often have no issues accomplishing this task.
This is because of the variety of golf shots that they are capable of hitting.
Players who can hit lots of shots will find themselves better prepared to play any golf course.
With the ability to hit these types of shots, golfers can play any course and score quite a bit lower.
Knowing your abilities and using the tools you have in your golf bag to help you succeed is part of becoming a great player.
What Is The Benefit Of One Length Golf Club Sets?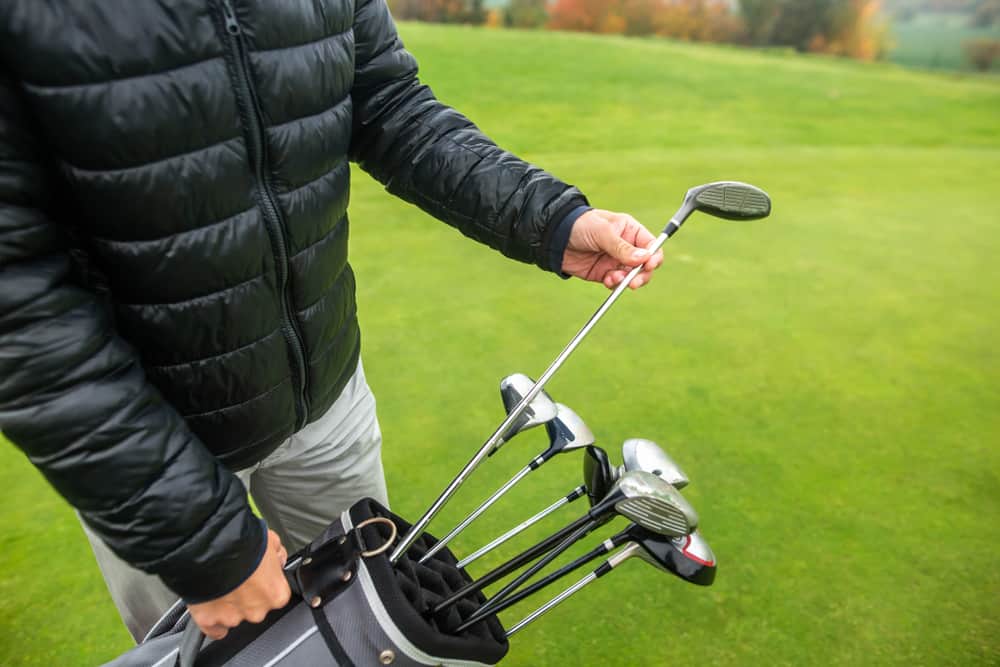 Several years ago, Cobra came out with the first one length golf club set on the market.
The one length golf clubs are a set of irons that are all the same length.
Instead of seeing the 0.25- to 0.5-inch differences as clubs step up in length, each of the irons in the bag is going to be the same length as the 7 iron.
With all clubs the same length as the 7 iron, there are a few unique benefits that players can get.
1. Consistency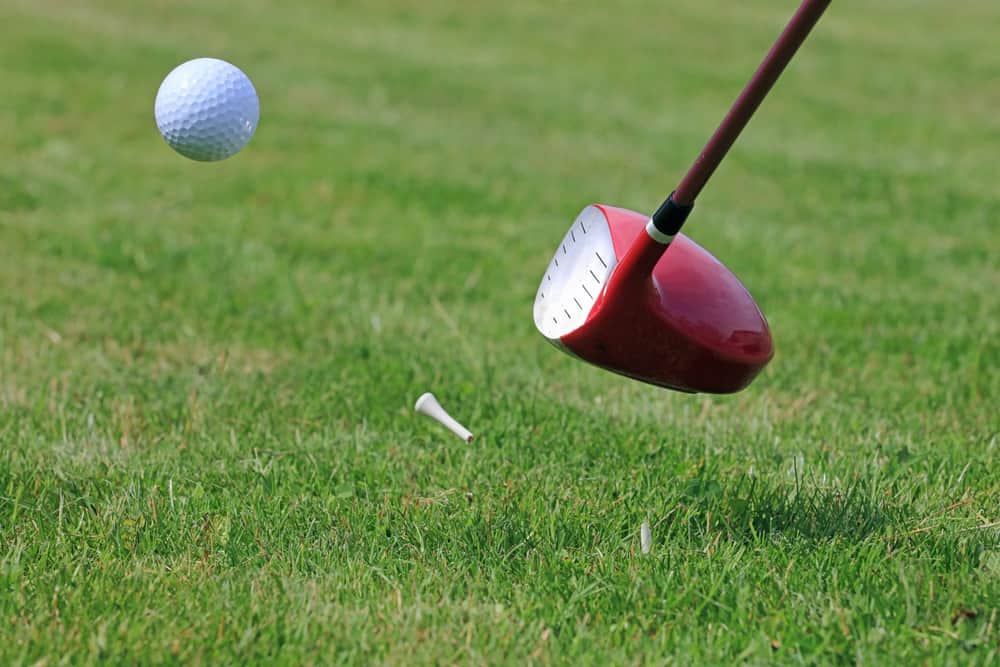 Golf clubs that are all the same length are going to be rather consistent.
You will have an easy time predicting the performance that you can get from your clubs simply because they are all the same length.
In addition, golfers are going to be able to take the same stance each time they address the ball.
When each of your clubs is a different length, then you will have to adjust the width and ball placement as you move from one golf club to the next.
In addition, when your golf clubs are of different lengths, you are going to have to move away from the ball at times.
When the club is longer, you will naturally need to stand a bit further away to hit great golf shots and take a comfortable swing.
Consistency is essential in your golf shots and in your stance and setup.
The better you can do this, the better the chances of you shooting lower scores on the golf course.
2. Control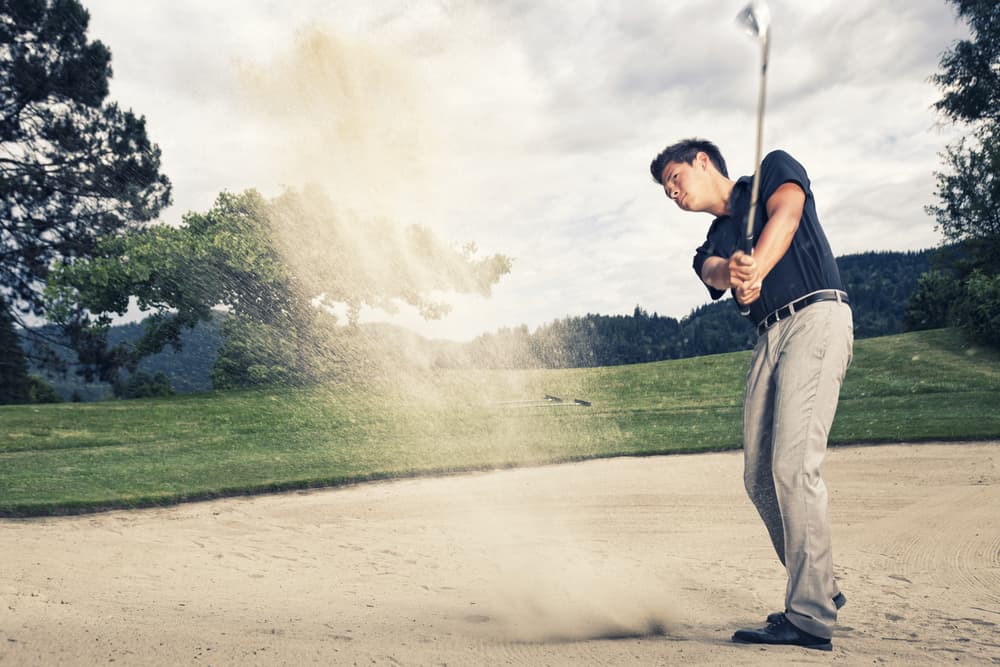 Some golfers who have switched to one length golf clubs are noticing that they have more control over their shots.
This is partly because of the long irons being shorter.
When a 4 and 5 iron are the same lengths as the 7 iron, they feel much easier to control and handle.
The dispersion of the shots is considerably less, and players start to feel more accurate with each club in their bag.
3. Accuracy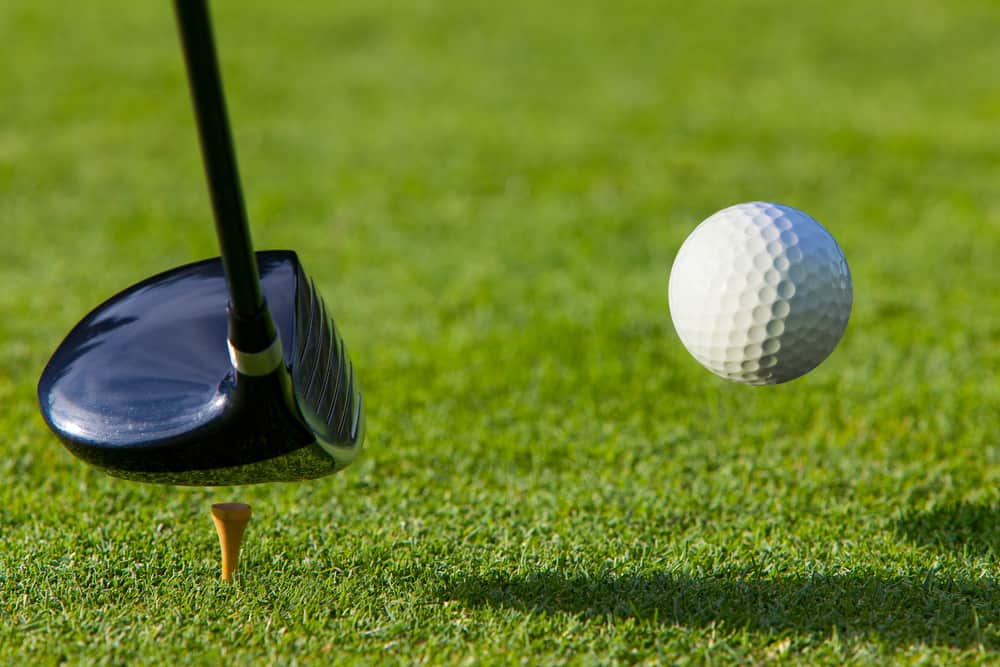 The increased accuracy is a direct impact of having more control over your golf shots.
When all clubs are the same length, the game starts to become a bit easier when it comes to shots that go left or right.
Keeping the golf ball straight helps you send your golf ball towards your target with ease.
Being an accurate golfer is much better than being a long-distance player.
Over time, you can add distance, but it is undoubtedly harder to add accuracy.
Therefore, if the one length irons can help you gain accuracy in your game, they should be considered.
Do One Length Golf Clubs Go As Far?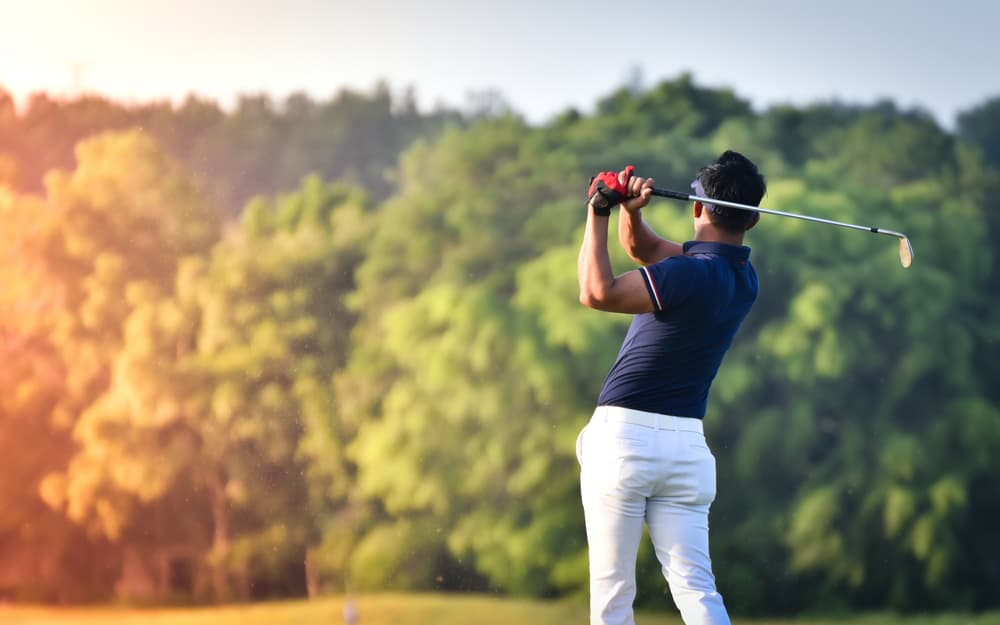 When one length irons were first released, the question that every golfer wanted to have answered was, "Do they go far?"
For years, we have become accustomed to the fact that distance in golf shots is directly related to the length of the golf club.
Therefore, with every new release of a club that is shorter and not necessarily capable of going all that far, it is important to know the impacts on the distances.
Remarkably, golfers who play with one length golf irons have not noticed any trouble with losing distance.
Part of this has to do with the fact that golfers have gained a considerable amount of control.
When you are able to get your golf clubs under control, you will swing them with more confidence and speed.
This confidence and speed will allow a player to hit the golf ball further and get more roll and distance from their shots.
One length golf clubs go quite far, and they are impressive in their technology.
Most of the time, the loft is not raised or lowered, and the clubs will also get excellent ball flight.
The release of the one length golf clubs has taught players that there is quite a bit to be said about confidence when you look at the total distance a player can hit.
If you are a confident golfer, your distances will increase, and therefore, the one length clubs tend to go just as far.
Many of the golfers who have switched to the one length irons have also added hybrids and wedges to their game.
Once you get used to the idea of only having one setup between all of your clubs, it's hard to give up on the concept.
Do Any Pro Golfers Use One Length Irons?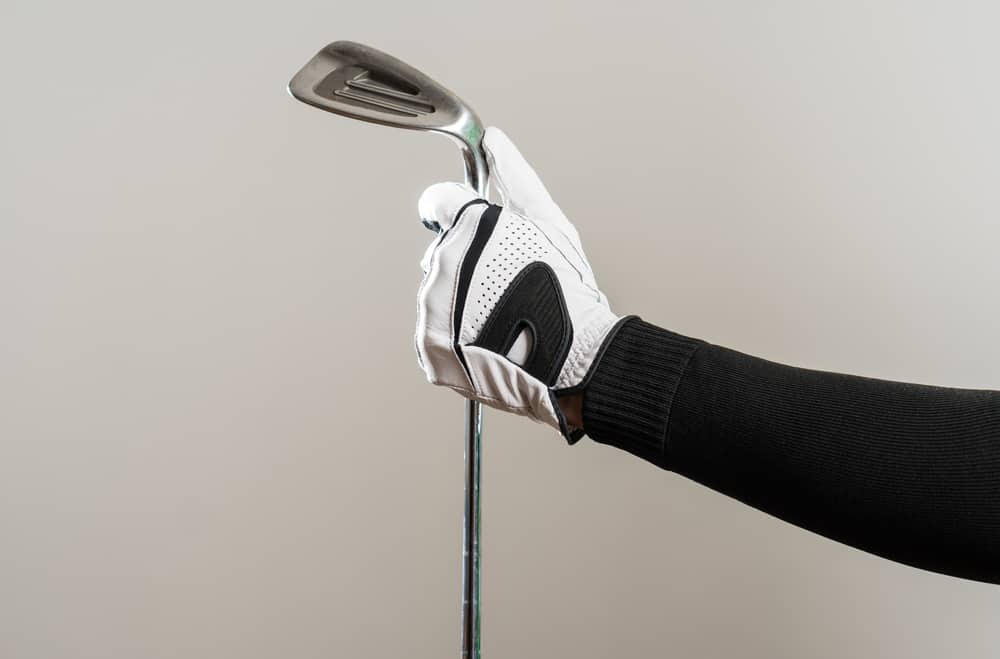 Although golf pros are often tinkering with their equipment and trying out new options, typically, Bryson DeChambeau has one length irons in his golf bag.
With one length irons, Bryson can hit shots that are more consistent and calculated.
If you know anything about Bryson, you know that he is a golfer who is very much into the math and science of the game.
With math and science at the forefront of his thinking, he was able to determine that one length irons were the smartest choice for his game.
In fact, Bryson worked with Cobra to help release the original one length technology several years back.
Most golf pros stick with the standard-length golf irons because this is what they are used to.
As golfers spend more and more time in the game, they are less likely to make a significant change to a club like a one length golf club.
Professionals who stray from their normal routines are typically talked about in great depth.
However, Bryson has figured out how to make these clubs work for his game, and he has won many tournaments.
From an amateur standpoint, the golfers we most typically see using the one length clubs are beginners, seniors, and those who lack any kind of consistency in their iron shots.
What Length Should Golf Clubs Be?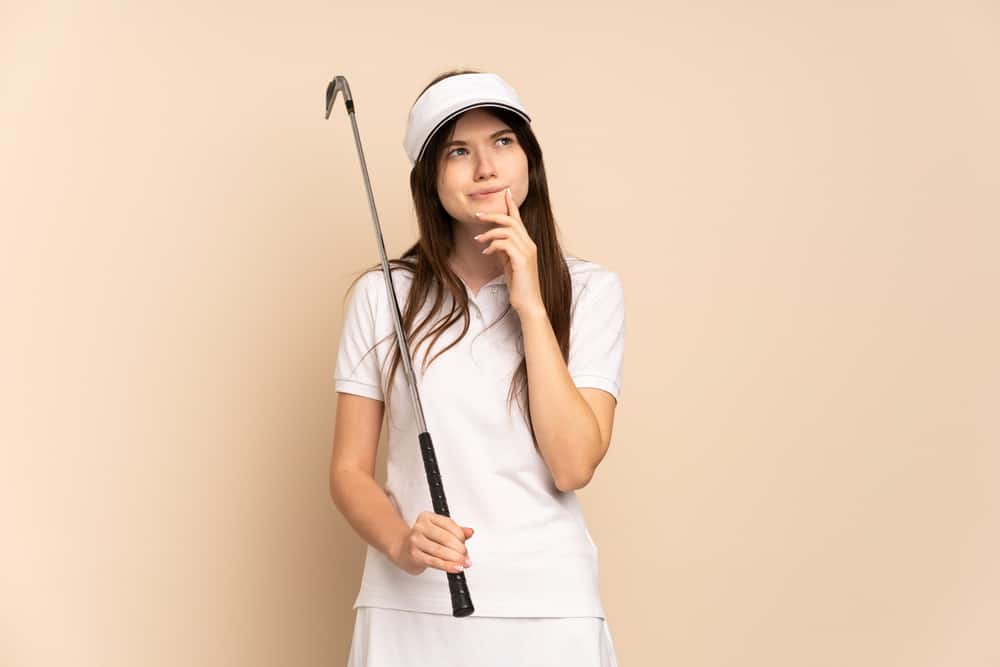 Golf clubs should be the length that you need for your height and your golfing abilities.
This is partly why custom fitting has become so essential for all golfers.
When looking for new golf clubs, it is important to consider the length and make sure that it works for your game.
For the most part, golf drivers are going to be about 45 inches.
This can change by about a half of an inch, either lower or higher.
Putters are typically between 33 and 35 inches.
Taller golfers should look for the 35-inch putter.
Golf irons should be between 34 and 40 inches.
Women's golf clubs are typically about a half of an inch shorter than men's golf clubs because the golf clubs are built for the average height of a woman, and they tend to be shorter than men.
The length of the golf club can be adjusted to fit the height of the golfer.
If you think your golf clubs should be adjusted to fit your needs better, then you can take them to a local golf club fitting center and have them adjusted.
Golf club length is such an important factor in the game.