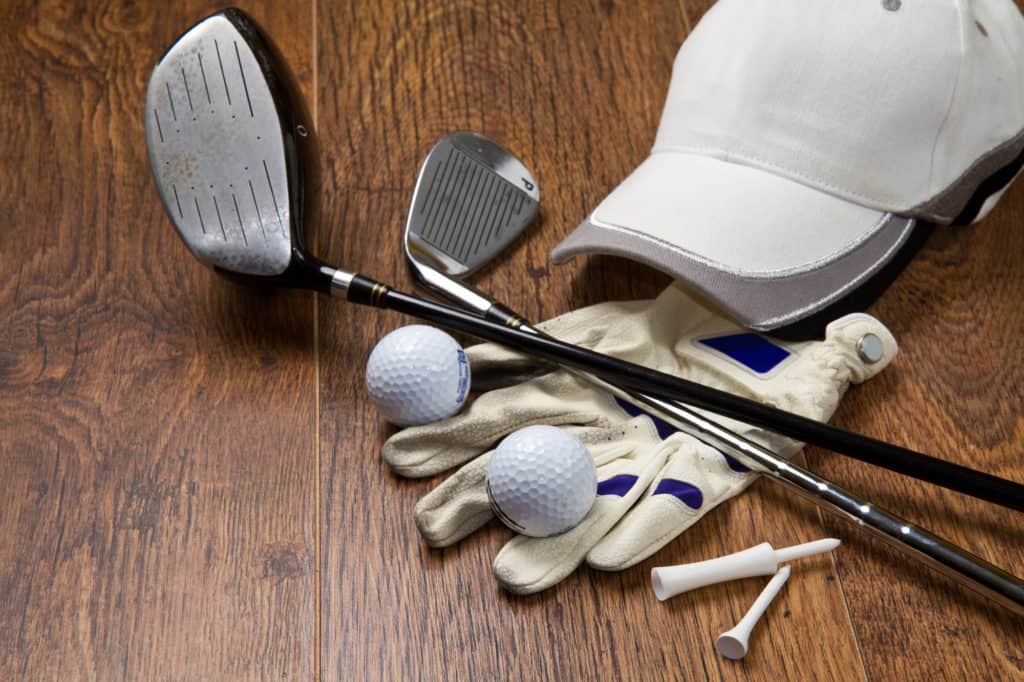 If you are new to the game of golf, you may have a lot of questions about golf gloves.
A large percentage of golfers use golf gloves as they are both practical and important for your golf game.
Knowing which hand to put a glove on, what size to get, and when you should be wearing your golf glove is essential.
A golf glove is not an expensive purchase, but it can make some parts of the game much easier and more controlled for golfers of all levels.

What Hand Should You Wear Your Golf Glove?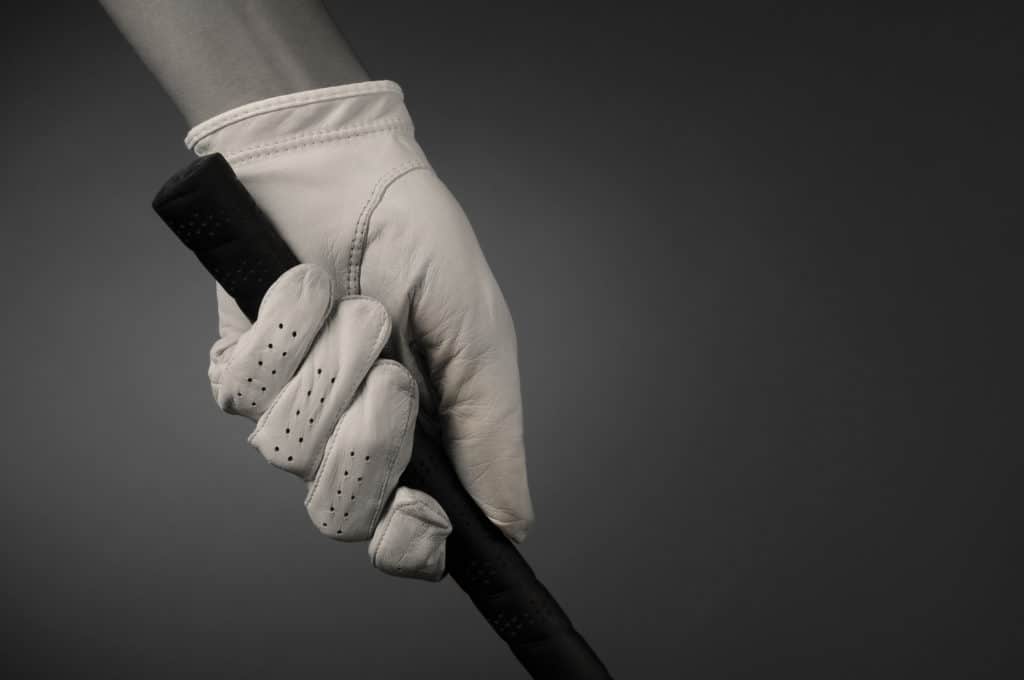 A right-handed golfer will wear a golf glove on their left hand.
A left-handed golfer will wear a golf glove on their right hand.
For a right-handed golfer, the left hand is the one that should be doing most of the work in the golf swing.
If the left hand is leading the way on the backswing, and as you go through impact, the results of your golf shots will be much better.
Since the left hand has so much control and importance in the golf swing, it is imperative to have a good connection with the golf club.
Why Wear a Golf Glove?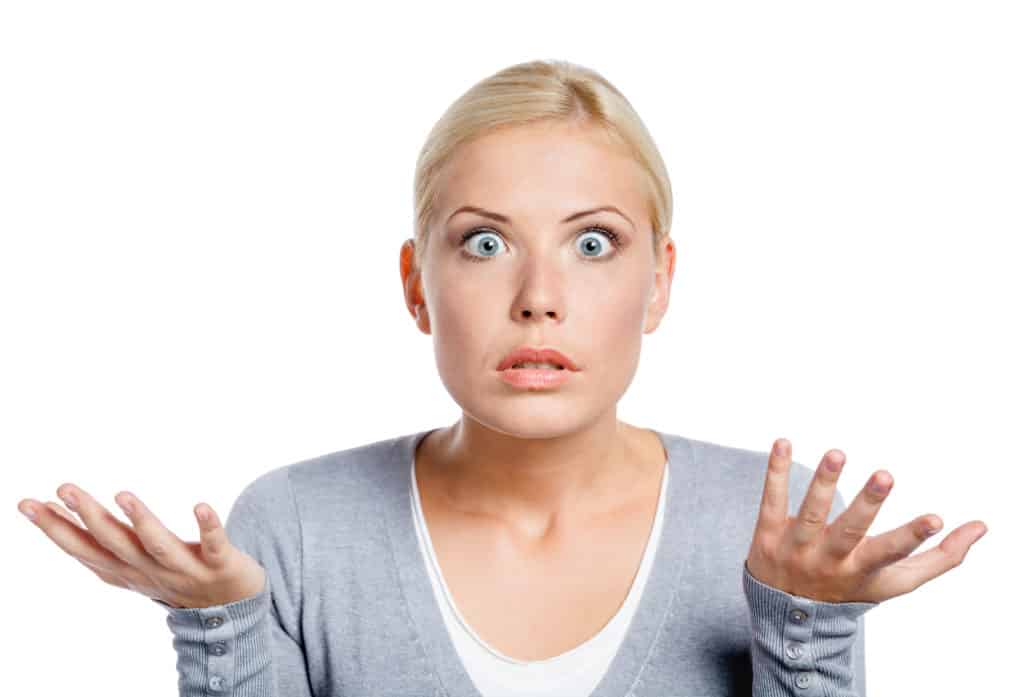 A golf glove helps a golfer have a better grip on the club without having to hold the club tighter.
Especially on hot days out on the golf course, the player's hands and grip can get a bit sweaty.
When they are sweaty, there is a chance the club could slip and cause a poor shot.
Another thing that will happen is a golfer will feel their hand is sweaty and start to grip the club harder.
The glove allows players to keep a constant grip pressure they feel comfortable with during the entire golf swing.
Another reason to wear a golf glove is if you have blisters developing on your hand.
For many newer golfers, blisters will develop on the hands until you get used to the game of golf.
These blisters can be painful, and you will want to avoid them as much as possible.
For a beginner, a slightly thicker golf glove may make sense until your hand starts to get used to the feel.
Lastly, a good reason to wear a golf glove is when your grips need to be replaced.
This is not something you should let happen, but for some golfers, because of the financial costs of replacing golf grips, it may be a reality.
When golf grips start to get slippery, golfers will grab the club harder, and it will lead to poor shots.
Putting a golf glove on may be a great way to make sure the club does not slip out of your hands while playing.
Do Players Ever Wear Gloves on Two Hands?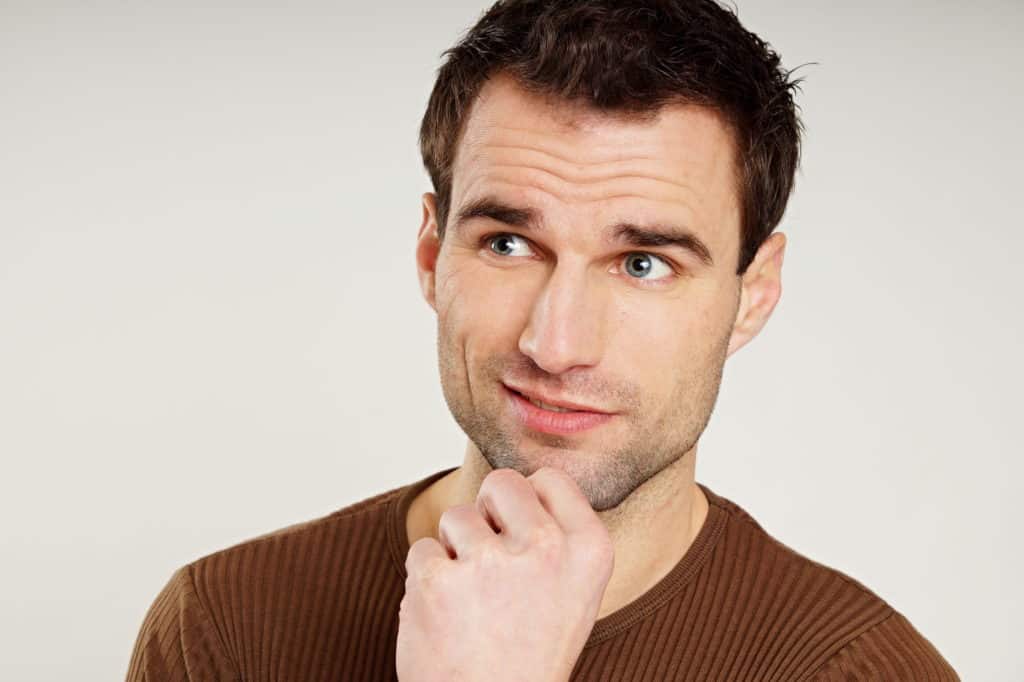 Sometimes you will see golfers wearing gloves on both hands.
This is rarer but it does happen.
Some golfers with arthritis will do this because they feel as though it gives them better feel and control without having to grip the club so hard.
Again, beginners who are feeling pain in their hands will also sometimes use two golf gloves.
The golf gloves will help to protect all areas of the hand which may be pressing on the golf grip.
Another time you will see golfers wearing a glove on both hands is when it is raining.
Rain gloves are designed to be worn on both hands to make sure a player maintains an excellent grip on the club.
The great thing about rain gloves is that the wetter they get, the better they work.
When a rain glove gets wet, it has more traction and grip on the club than it does when it is dry.
Although it can take a bit of getting used to, wearing a rain glove is a great solution when you have to play golf in harsh conditions.
Do You Wear a Golf Glove All the Time?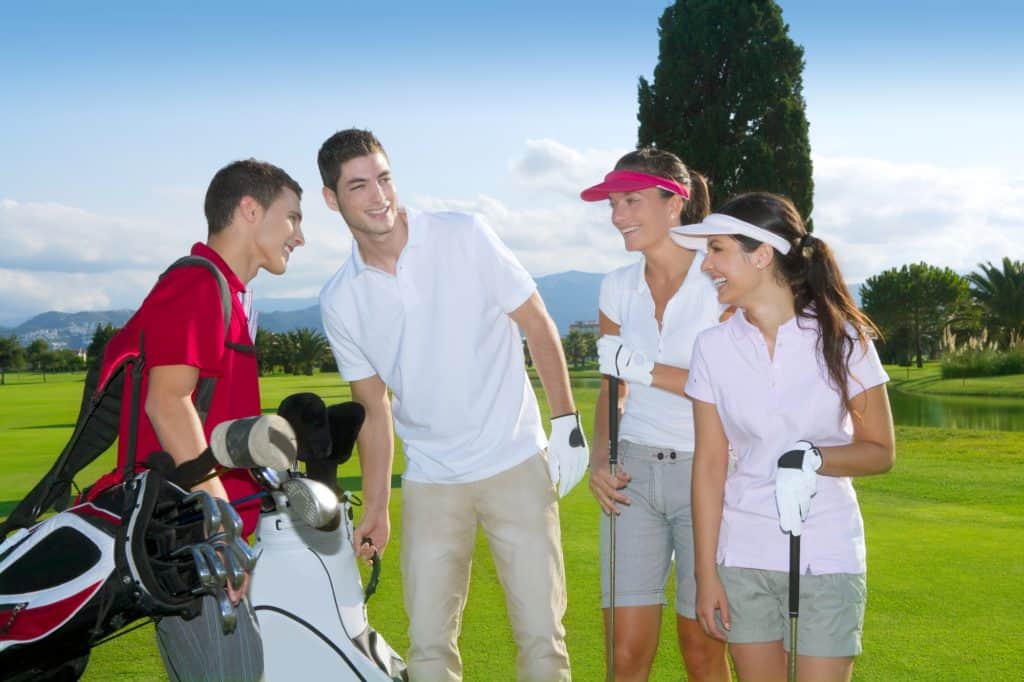 Many golfers will wear a glove for their entire round.
This is certainly not necessary.
Usually, it is best to wear a golf glove until your golf ball is on the green and then take it off for putting.
Although some players like to putt with the golf glove on, it makes more sense to take it off and have a bit better feel.
After all, the putter is not going to slip from your hands when you are playing.
Another thing to think about is taking the glove on and off between golf shots.
If you take it off from one shot to the next, you have to consider where you store it, the time this will take, and whether or not all of that removing and replacing is the best thing for your golf glove.
Golfers who take their glove off on the putting green tend to toss the glove on the ground.
This is not great for the golf glove as it will get wet and dirty as well.
If you plan on taking the glove off to putt, leave the glove on your cart.
Another great habit to get into is to leave the glove attached to the golf cart when you drive from one hole to the next.
This will allow the glove to dry out a bit, and it will increase the lifespan of the glove.
You don't need to drive a golf cart with a glove on either.
Are Golf Gloves Worth It?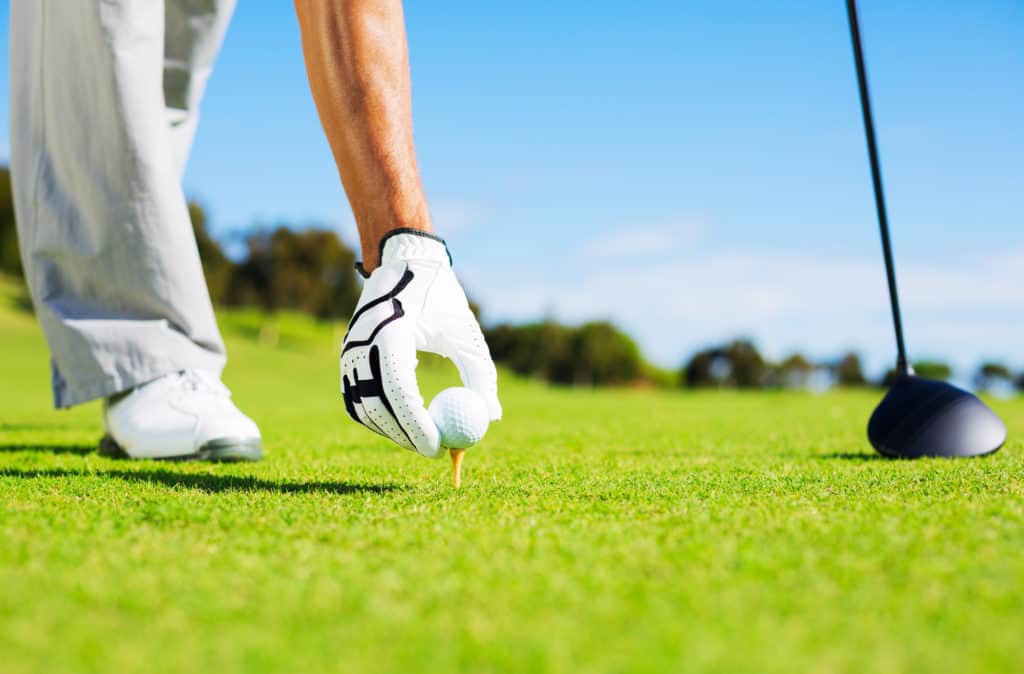 Golf gloves vary considerably in price.
You may find a glove for less than ten dollars, but most are between ten and twenty dollars.
This is not a large purchase when you consider the price of a new driver in golf, but a golf glove won't last forever.
Gloves tend to last for a set number of rounds.
If you take great care of your golf glove, you could get twenty or thirty rounds out of one glove.
For other people who sweat a lot or store their golf glove balled up in the bottom of their bag, they may only get four or five rounds out of a golf glove.
When you consider the price of a glove and the fact that you can prolong its life by treating it properly, it is worth it.
Golf gloves help golfers with the fundamentals of the game.
What Does Cadet Mean in Golf Gloves?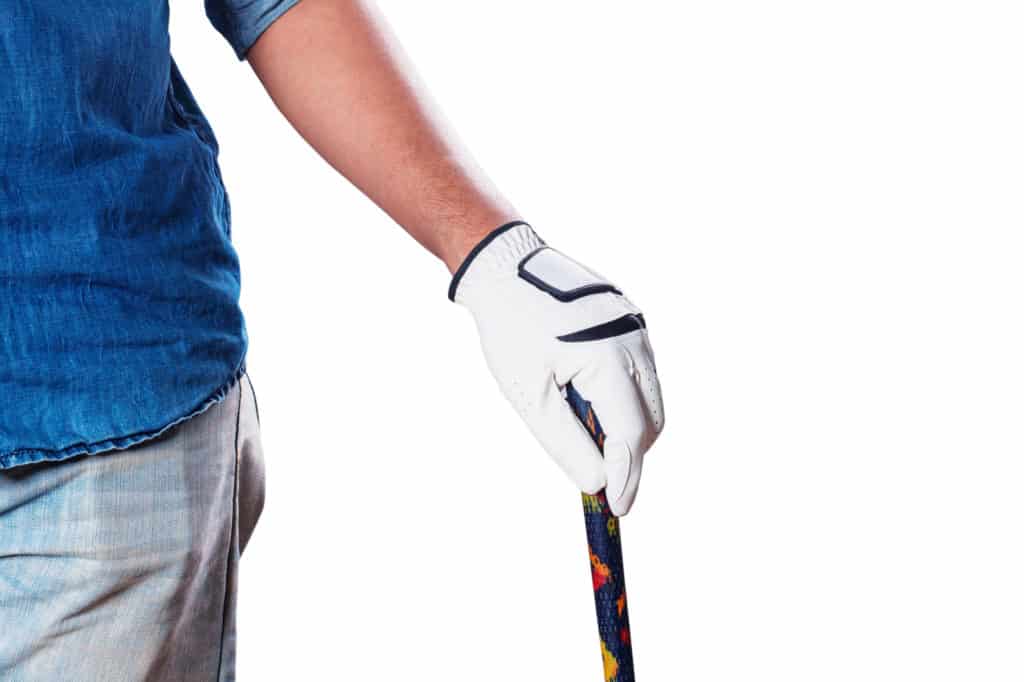 A cadet size golf glove means the fingers of the glove are shorter.
Golf gloves come in a variety of sizes, from S to XXL.
If you see that a golf glove has the word cadet on it, it means the glove is made for people with shorter fingers.
Getting the proper fit from a golf glove is essential.
If the glove is loose in any way, it can be difficult for a player to get the proper connection with a golf club.
What Material is Best for a Golf Glove?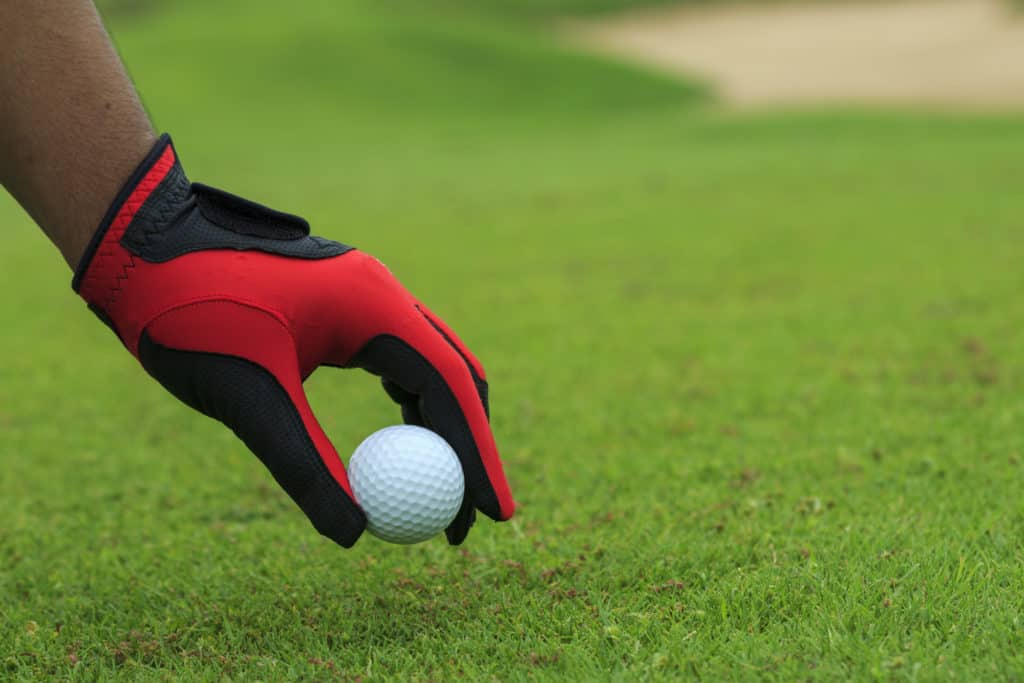 Golf gloves usually come in a synthetic or leather material.
The leather golf gloves are considered the player's golf glove.
They give golfers a premium feel, and they offer a very thin barrier between the grip and the hands of the player.
The synthetic golf gloves tend to be thicker, but they also hold up quite a bit longer.
If you feel as though you need that extra barrier between your hands and the grip of the club, the synthetic glove is a great choice.
More important than the material you choose in a golf glove is the size.
If you choose a golf glove that does not fit your hand correctly, it could affect your golf game.
Conclusion
If you are new to the game of golf and have been contemplating wearing a golf glove, it does make sense to give it a try.
Golf gloves can be beneficial, and they are a quick way to feel as though you have a better connection with the golf club.
If you look at the professional golf tours, you will see that many players use a glove.
For those who are not using gloves, it's important to remember they are probably playing with grips on their clubs that are nearly new.
The average golfer does not replace their golf grips often enough to play barehanded when the grips start to wear down.
If you are introducing a child to the game, look into golf gloves for children.
Kids tend to get blisters easily, and that will quickly discourage them from playing more golf.