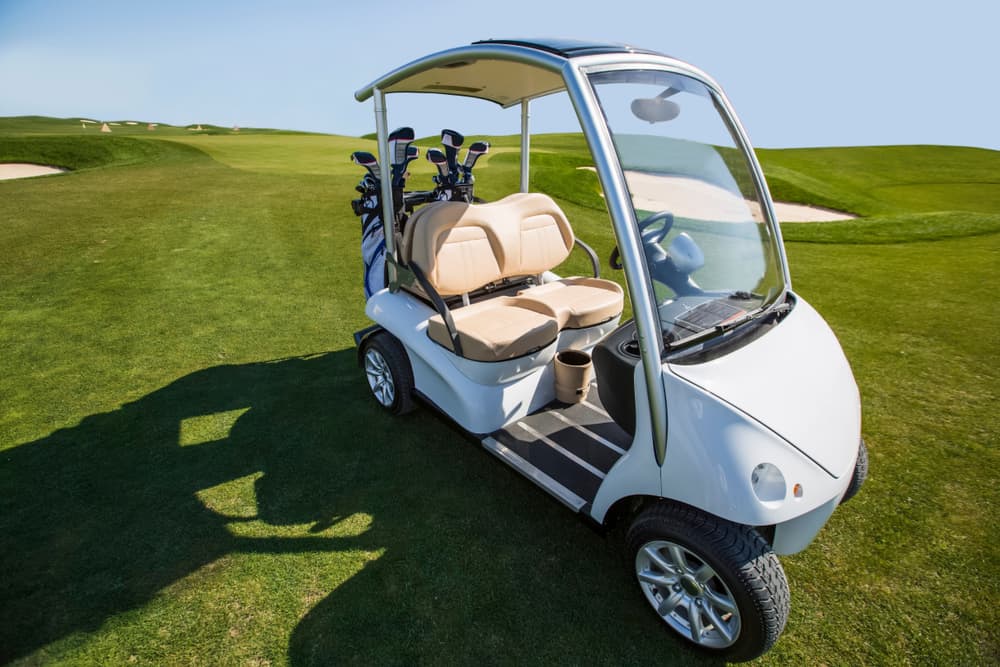 Buying a golf cart can be a great investment because it can provide you with a fun outdoor vehicle that is easy to use and fun for the whole family.
However, golf carts are a major investment and aren't something that you can just stop by a shop to pick up on a boring weekend.
They cost thousands of dollars, even used, and they typically require most average buyers to consider financing options.
However, those who have never financed a golf cart may feel somewhat confused about their options or feel as if they don't know what to expect.
As a result, it is important to understand these various options, as well as the average difficulty of financing a high-quality golf cart.
Doing so will make it easy for you to make a purchasing decision that makes sense for you and will ensure that you get the best cart for your needs.
Thankfully, it should be fairly simple for most people to understand these options, as long as they work with a dealer and a manufacturer who has their best interests in mind as a buyer.

Is It Hard to Finance a Golf Cart?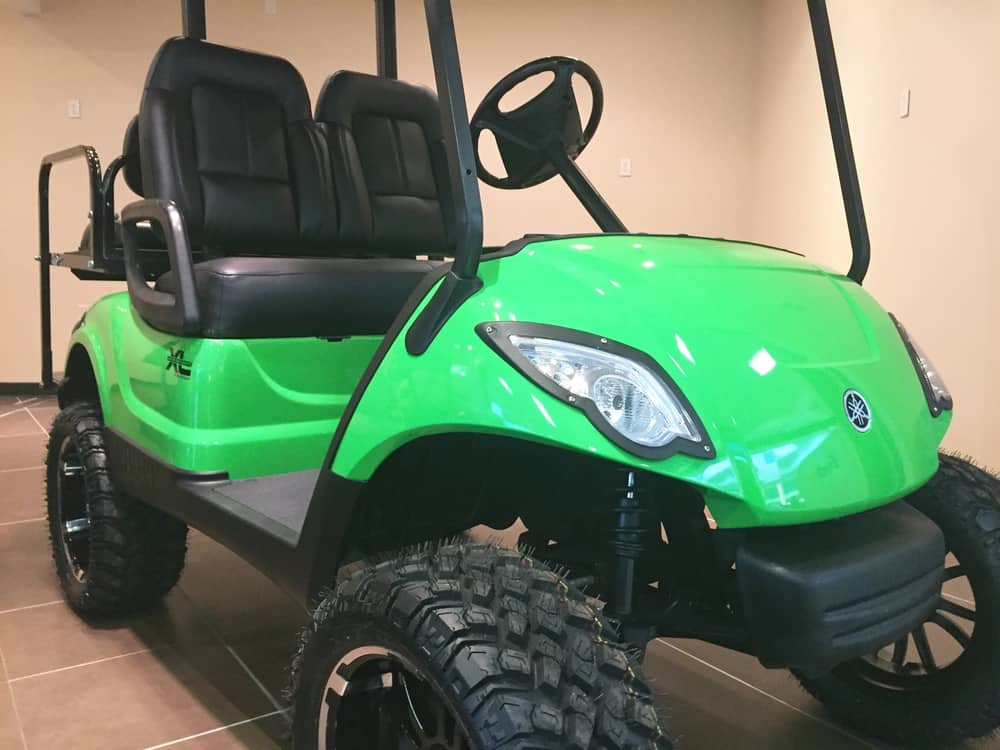 Financing a golf cart is usually not a very difficult process for most owners because cart manufacturers and dealers understand that their vehicles are not inexpensive.
As a result, they offer a variety of different financing options for a variety of different users, each of which provides many benefits.
However, it is important to remember that this kind of financing also pays off for the manufacturers and dealers, as well.
That's because financing often ends up costing more in the long run for the buyer as opposed to paying for the cart all at once.
When you get financing for a golf cart, your loan is going to have a certain amount of interest applied to your monthly payments.
This interest will add up over the length of your loan and add a lot of money to your purchase, more than you may expect.
For instance, let's say that you purchase a $20,000 golf cart on a five-year loan with an interest rate of five percent.
Broken up into 60 monthly payments over that period, you would pay $333 every month without any interest.
However, with that added five percent interest, you'll end up paying over $2,000–3,000 more over the life of your loan, meaning that your golf cart will have cost you $23,000 or more.
That said, financing is still a better option if you want a golf cart and can't afford it otherwise because saving up that much money will be a challenge.
Thankfully, there are many different financing options from which you can choose, each of which has different benefits that make them more than worth your consideration as a buyer.
Different Manufacturers Have a Variety of Financing Options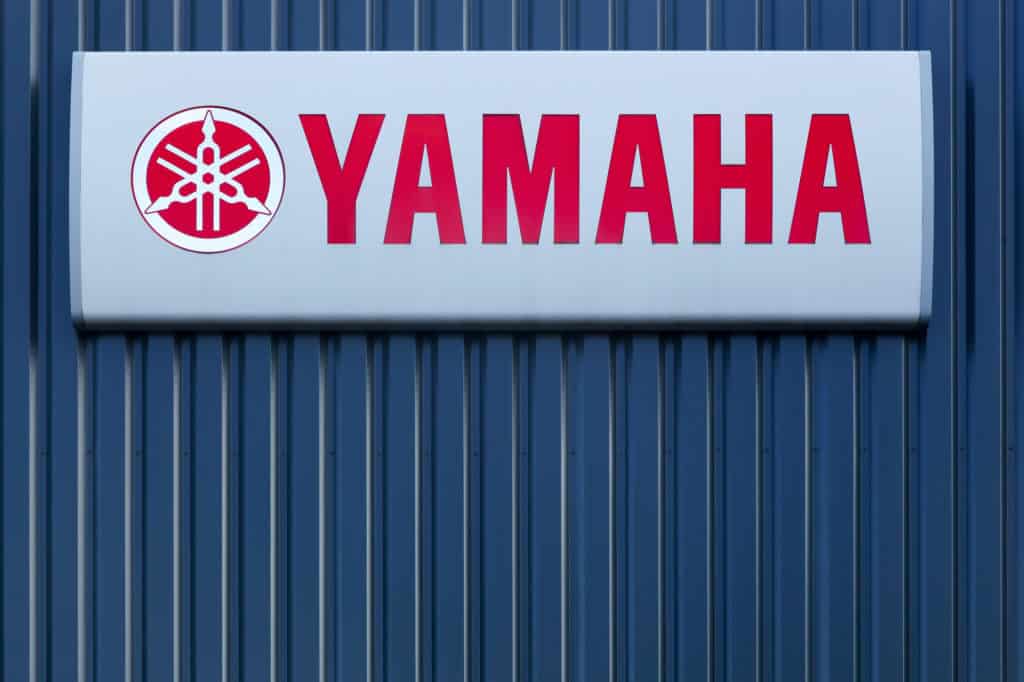 Golf cart financing is typically something set up with the dealers and manufacturers, who usually work with one of a handful of different options.
However, some dealers may have multiple financing options set up with their cart providers, financing methods which make it easier for a large number of people to buy carts.
These methods are typically quite similar between each of the Big Three dealers, though there may be some differences in their terms and other elements.
As a result, it is important to understand each of the financing tools set up by each of the Big Three dealers.
Doing so will help you purchase a golf cart without worrying about the expenses nearly as much as you would have otherwise.
1. E-Z-GO Financing Options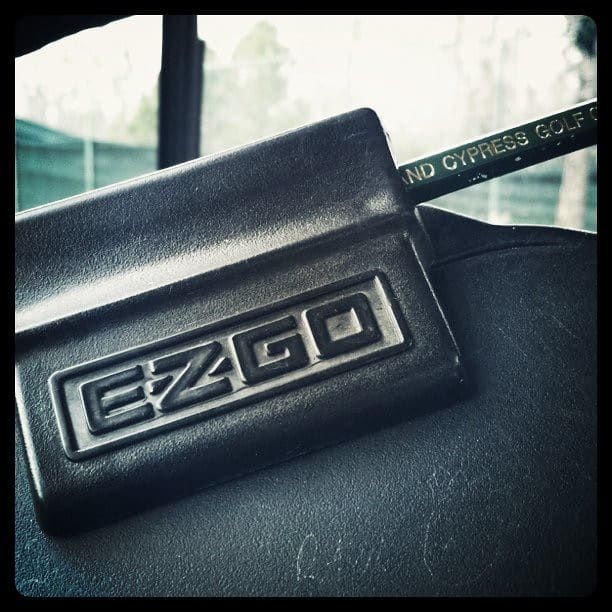 E-Z-GO is one of the major golf cart manufacturers and dealers (the Big Three) and is often considered one of the easiest to work with when it comes to financing.
They work with a few different companies to provide a myriad of different financing options for the golf cart owner.
The first of these is Sheffield Financial, a name that you're going to see a handful of times throughout this article.
Sheffield is a financing and banking firm that works with a number of different businesses to provide many financing options.
For instance, they have partnered with E-Z-GO to provide what they call "fixed, straight, installment" loans for buyers.
This type of loan has a fixed interest rate, transparent repayment terms, and regular monthly repayment plans designed to fit a person's needs.
For those who apply for this lender, there are interest rates as low as 1.99 percent for 48 months or 3.99 percent for 60 months.
It is possible to get some carts for as little as $125 per month, thought this price may dip below $100 with a 20 percent down payment.
E-Z-GO also works with Roadrunner Financial, who works with buyers who have prime or near-prime credit.
This term means that they only work with people who have the best possible credit, while Sheffield is more for people with less desirable credit ratings.
On a similar note, Freedom Financial also offers many lending options for E-Z-GO buyers, utilizing competitive low rates and extended-term financing with simple contracts, no prepayment penalties, and a very fast contract approval process.
E-Z-GO also works with Yard Card, another lender we'll discuss in more depth in a later section, as they are one of the primary lending options for many golf cart providers.
Most of the same terms and interest rates discussed with Sheffield also apply to these other lenders, which is why we were a little less detailed when discussing them.
Note: If your credit is low when you apply, you may notice that it goes up when you buy a cart because you have a new credit line.
Unfortunately, your payment will be locked in at your old rate.
2. Club Car Financing Methods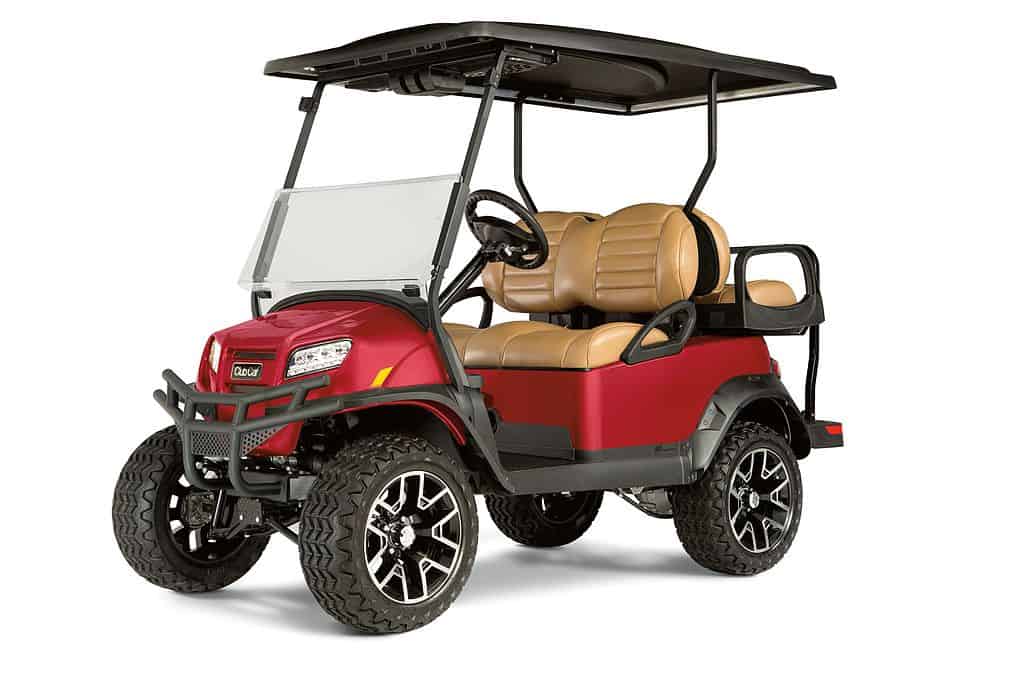 Club Car is one of the most well-respected golf cart dealers on the market today because they provide high-quality carts at reasonable prices.
For instance, their Onward, Villager, and XRT models are some of the most luxurious options among the Big Three manufacturers.
As a result, Club Car has partnered with a handful of different financing professionals to make it easier for you to buy your cart.
For instance, they, too, have partnered with Sheffield Financial to provide financing for your golf cart needs.
They offer the same type of fixed installment plans, which can have interest rates as low as zero percent on those who have prime credit.
A quick credit approval process will help to ensure that you qualify for this type of financing option or make it easier for you to find an alternative if you do not.
Club Car does ask that you have a minimum purchase of at least $1,500 when utilizing this financing option, as well as paying $100 of origination fees for your loan.
Currently, Sheffield will finance up to $50,000 on these loans, which, thankfully, is well below the price of most golf cart options.
Like E-Z-GO, Club Car also works with Yard Card, one of the primary golf cart financing options on the market today.
Yard Card is designed specifically for providing lines of credit for those purchasing golf carts or other types of vehicles.
They will work with just about any buyer and credit rating and have a myriad of different revolving credit choices to make it easier for you to find a financing method.
Make sure that you ask your dealer about both Sheffield Financial and Yard Card and prepare yourself for the credit check.
Most of these credit checks are soft, thankfully, meaning that you probably don't have to worry about taking a score hit when you are checked for your loan.
Make sure that you can afford payments between $150 and $400 per month for your golf cart, as you may end up getting in a bit over your head if you aren't careful and honest with your lender.
3. Yamaha Cart Financing Options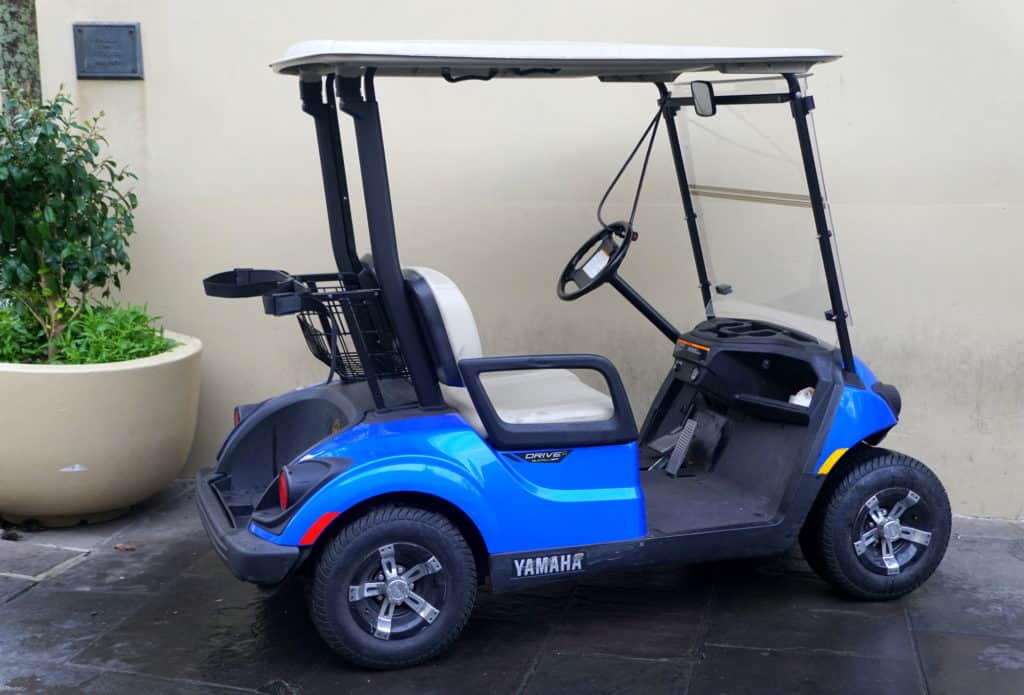 Yamaha works with many of the same financing professionals as the other two manufacturers or dealers on this list but also provides another unique option.
That's because they opened a Used Car Financing method in 2019, one that focuses on internally financing golf carts of this manufacturer.
This program is set up for any golf cart that is up to seven years old and is designed to make these types of carts easier to afford.
The interest rates on these loans can be as low as 1.99 percent, a common theme for many cart manufacturers and dealers.
However, this program is different from others offered by E-Z-GO and Club Car because it is Yamaha themselves, and not a third-party lender, who provides these financing options.
As a result, it is often easier for people who cannot afford other types of financing to work with Yamaha to create a payment plan that works for them.
Yamaha also offers a handful of other interesting financing tools, such as digital dealer systems, which make it easier for dealers and buyers to stay connected.
They also have a Yamaha Credit Card which can be utilized to purchase golf carts and other types of Yamaha vehicles.
This method may make Yamaha a good choice for those who cannot qualify for the other financing options mentioned with previous dealers.
4. Rent-to-Own Financing Methods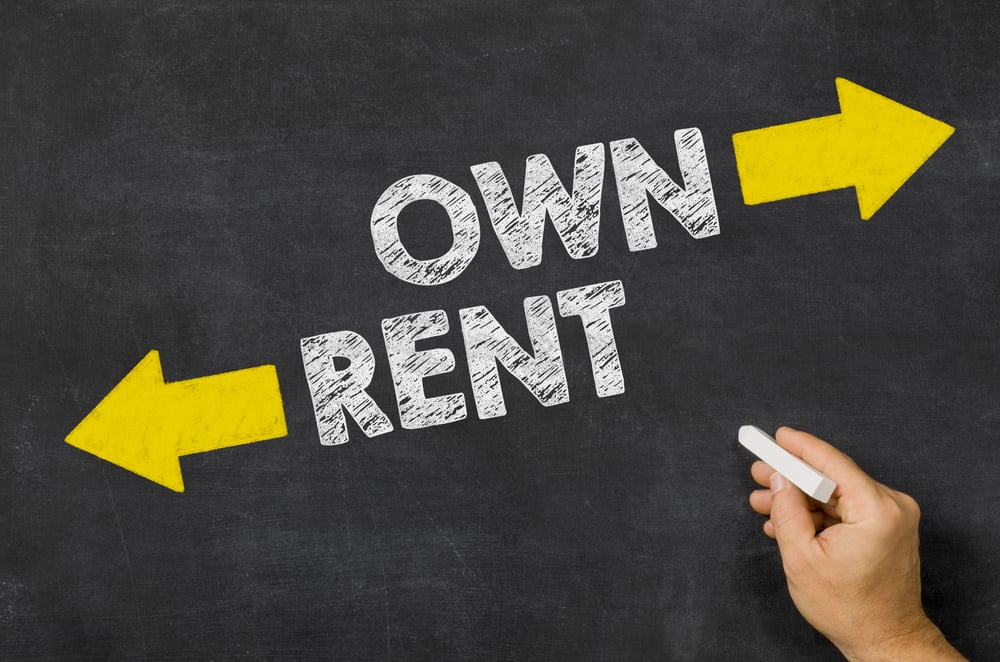 Some dealers may also set up unique financing options for their customers based on their needs, such as the rent-to-own method.
Typically, this method is set up by dealers who want to appeal to people who may have poor credit or who don't have a lot of cash.
This type of financing option is usually much cheaper than others with their monthly payments (sometimes as low as $150 every two weeks) but also have longer repayment terms.
The rent-to-own concept is simple: you basically rent the golf cart, as you would when you lease any other type of vehicle.
However, your rent goes towards paying off the golf cart purchase price, allowing you to own the cart, though you can also choose to no longer rent if you cannot afford the payments.
As with other types of poor-credit financing, though, you're likely to find yourself paying a higher interest rate and spending much more on a cart than you would have otherwise.
This type of payment system is set up to not only help you but ensure that the manufacturers and dealers make money.
For example, if you can no longer continue to pay for your rent-to-own financing situation, the higher interest rate and lengthier payment cycle helps to ensure that the dealer makes some money.
They can then sell the cart to someone else on similar terms, having made money on your deal and on the normal sale price of their cart as well, which is a major win for the dealer.