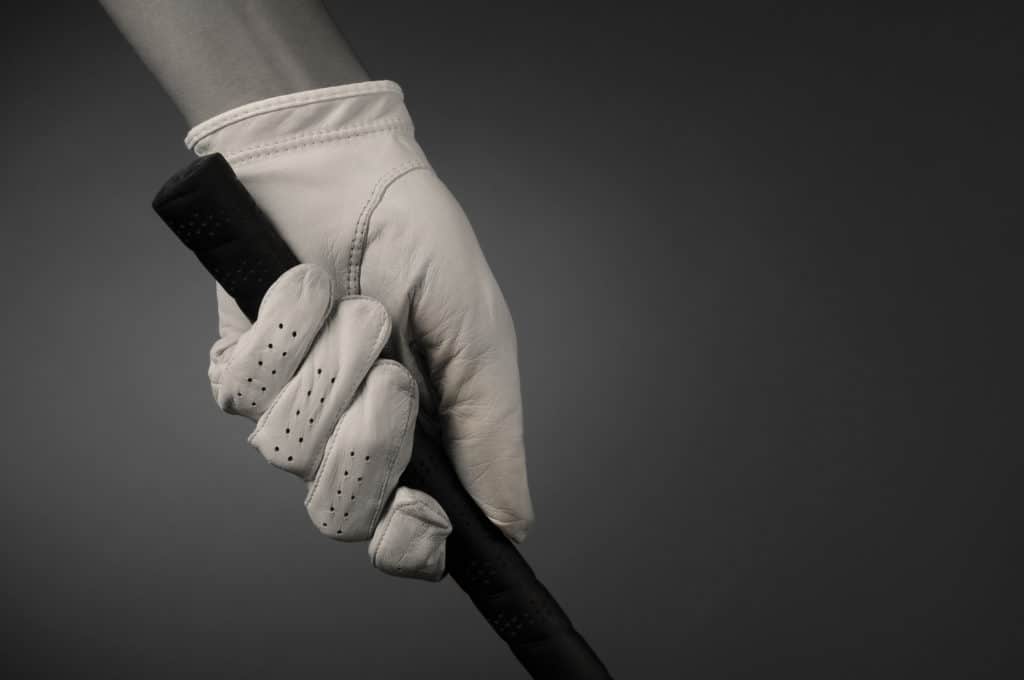 If you plan on playing golf in the winter, it is crucial to keep your hands warm.
Your hands are the only connection to the golf club, and if they are cold or wet, they won't have the same feel.
Wearing regular winter gloves will not work because they are much too thick.
Finding a great pair of winter golf gloves will help you prolong your golf season.

Top 10 Best Winter Golf Gloves for Men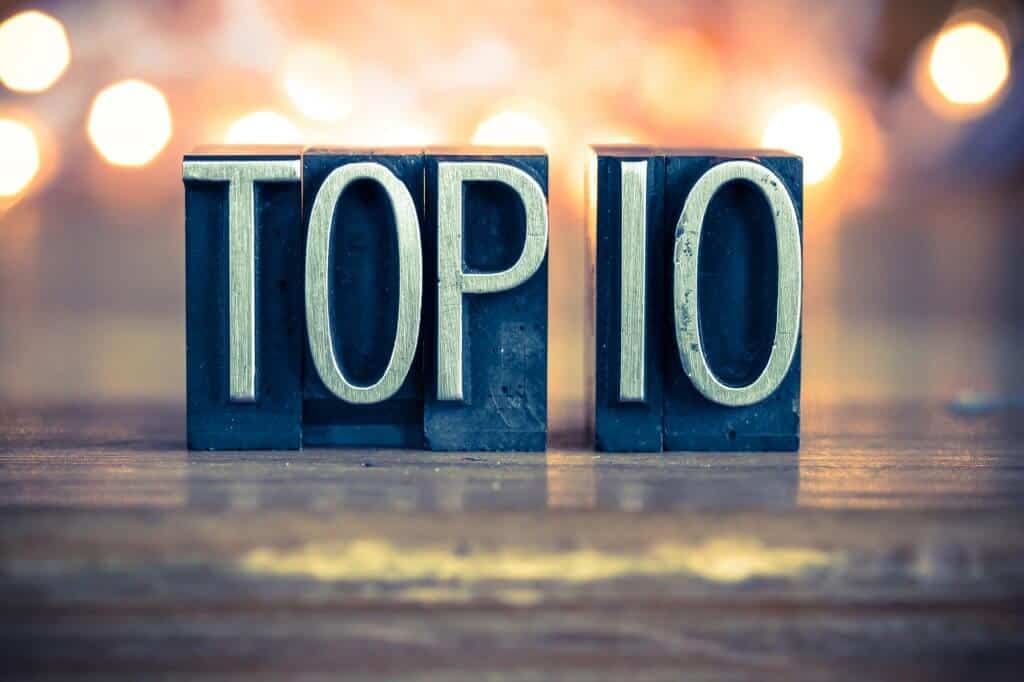 1. FootJoy Men's WinterSof Golf Gloves, Pair (Black)
Key Features
Very high quality
Autosuede palm
Very soft feel
FootJoy makes some of the best shoes, gloves, and jackets in golf.
They know how to prepare golfers for any weather condition possible.
The Men's FootJoy WinterSof Gloves are not just warm, but they are also water-resistant.
The palm of the FootJoy glove is a Sure-Grip Autosuede.
Autosuede helps the FootJoy glove to be very soft and consistent.
The FootJoy Men's WinterSof Golf Gloves are sold in pairs, which is standard for winter gloves.
The winter golf gloves are made to be worn on both hands, similar to rain gloves.
Another great feature of the FootJoy Men's WinterSof is an extended cuff on the wrist.
The wrist is an area of the body where you can lose quite a bit of heat.
When the heat starts to escape from the wrist, the hands and fingers will get cold.
The FootJoy gloves are windproof in addition to being warm.
The back of the glove has a foam fleece that helps to make sure the back of your hand stays warm even when the wind starts blowing.
Pros
Warm fleece on the back of hands
Thin material in the palm for a solid grip
Sold in pairs
Reasonably priced and long-lasting
Cons
Does not come in cadet sizes
2. Callaway Golf Men's Thermal Grip, Cold Weather Golf Gloves, 1 Pair
Key Features
Works in wet conditions
Adjustable closure
Microfiber outer shell
The Callaway Golf Men's Thermal Grip gloves are a great solution if you plan on playing golf in the cold weather.
The palm of the Callaway grip is made of a digitized synthetic leather.
This helps your hand stay warm while still allowing you to feel as though you have a great connection with the club.
When you wear a winter golf glove that has a thick pad, you may lose some of your feel and struggle with the short game.
We love that the Callaway gloves work great in the wet conditions as well as the cold.
The outer shell of the glove is made with a microfiber material that will help keep both water and wind away from your hands.
The Callaway gloves come in cadet sizes, and they have the OptiFit adjustable closure.
Between the added sizing options and the adjustable closure, you can get this glove to fit on your hand well.
Inside the Callaway glove, there is also a thermal fleece lining that helps you stay warm.
Pros
Very warm on the inside
Lots of feel
Very secure fit
Cons
The thin palm will sometimes rip
3. Mizuno 2018 ThermaGrip Men's Golf Gloves (Pair of Gloves)
Key Features
Sold in pairs
Great for wet conditions
Fleece cuff
Mizuno is known for making high-end products for the best players in golf.
You know that, if a product is made by Mizuno, the feel and performance is going to be quite high-end.
One of the unique features Mizuno used in these gloves is 3D printing on the palm.
The 3D printing allows the glove to have a much better grip in wet as well as cold conditions.
You can use these gloves in the rain or the cold weather, but you probably won't want to use them as rain gloves in the summer.
The cuff on the glove is fleece, which helps keep the entire bottom of the hand and the wrist warm as well.
On the upper part of the glove, there is a flexible material called "Breath Thermo."
This material helps your hand stay dry and warm without getting sweaty.
Pros
Much better grip in wet conditions
Sold in pairs
Fleece cuff
Cons
Fit does not stay as tight
4. Wilson Staff Winter Golf Gloves (Pair), Medium Large
Key Features
Brushed fleece
Suede palm
Very low pricing
The Wilson Staff Winter Golf Gloves are a great option if you are looking for a low priced pair of winter gloves.
If you put these winter golf gloves in your bag, you will always have a great option to go to if the temperatures start to drop.
The top of the Wilson Staff gloves is made with brushed fleece material.
This helps the glove stay both warm and comfortable.
It's important to note that many of Wilson's products are known more for their fair pricing than their quality.
This is not to say that the quality of these Wilson gloves is poor; they just may not have the same warmth and features that something like a FootJoy, Mizuno, or a Callaway might have.
The glove tends to be a little thin, and it could wear out if you are playing a lot of golf in the cold.
For most people, the winter golf gloves are going to be for occasional use; in that case, the Wilson Staff gloves are a great choice.
With this particular model, you get a stretch knit cuff which helps to keep the cold out of the top part of the glove.
Some gloves have a more extended and thicker cuff, but this one keeps things tighter and simpler near the wrist.
It is quite effective at keeping the top part of your hand warm.
Pros
Warm and comfortable
Very low pricing
Shorter in the wrist area, less interference
Cons
Materials do not hold up for a very long time
5. Zero Restriction Men's Windstopper Winter Gloves
Key Features
Leather material
Made for wind and rain too
Anti-slip on the palms
If you have not played with Zero Restriction golf equipment, you may not know how great this product can be.
Zero Restriction focuses almost all of its product design and inspiration on helping golfers in poor weather conditions.
They make rain suits, gloves, and hats that will help you get through those rough weather days on the golf course.
The ZR Windstopper golf gloves are a great choice if you find yourself playing golf in some less than ideal weather.
We love the ability these gloves have to grip the club when they get wet.
You will notice your grip on the club will instantly improve when the ZR Windstopper comes into contact with water.
The gloves are made with a thick leather material that also works to keep your hands protected from the wind and much warmer overall.
The only issue some golfers have had with these gloves is that, when they do get wet, they can also be cold on your hands.
Of course, it is a rare situation that you will be playing golf in the cold, wet weather.
One solution is to purchase two pairs of winter gloves.
If you are playing in the rain and it starts to get pretty nasty out, then bring out another pair to change into, and then let the other one dry.
Pros
Does a great job of stopping wind
Incredible grip when glove gets wet
High-performance materials
Cons
Expensive
Can get cold when wet
6. HJ Glove Men's Winter Performance Golf Glove
Key Features
ThermoTex fleece material
Comfortable
Leather palm
The HJ Glove Men's Winter performance is an affordable and well-made golf glove for cold weather conditions.
If you are a player who wants a combination of value and performance from a pair of winter gloves, the HJ is an excellent choice.
The exterior of the glove is made from a ThermoTex fleece material.
The material helps your hand stay warm and block some of the wind, but it also makes it so your hand stays more comfortable.
You can get a perfect fit with this glove.
The palm of the gloves is a Cabretta leather material which helps the HJ stay in excellent condition for a long time.
Pros
Wind block around wrist cuff
Very warm
Fleece stretches easily
Lots of insulation
Cons
Not as great in wet conditions
7. FootJoy StaSoft Winter Golf Gloves, Pair
Key Features
Very soft
Secure closure
Great for weather, sweat, and cold conditions
Here is another option from FootJoy that will help to keep your hands warm during winter play.
If you are a fan of the FootJoy StaSof golf gloves, then these are an option you need to consider.
The StaSof is known for a soft feel and lots of feel and connection with the golf club.
With the StaSof Winter, FootJoy tried to achieve the same things, with some added performance for cold temperatures.
The StaSof gloves fit the hand very well, and the adjustable closer helps to make sure your hand feels secure in its position.
The all-climate grip helps to make sure that, even if you encounter some wet weather, you will still have a good connection with the golf club.
The glove itself is quite a bit thicker than the standard StaSof, and that is done to keep your hand much warmer in the winter.
You will notice that FootJoy has used a variety of materials to help this glove perform for golfers who demand precision and feel.
If you have been putting off getting a pair of winter gloves because you are afraid they will be bulky, the StaSoft is an excellent choice to consider.
Pros
Built similarly to StaSof standard gloves
Adjustable closer for a tight fit
Improved grip and traction in wet weather
Cons
8. FINGER TEN Winter Golf Gloves Men with Ball Marker Grip Performance 1 Pair, Cold Weather Windproof Waterproof 
Key Features
Comes with ball marker
Microfiber fleece
Resists wind
The Finger Ten brand is known for creating gloves and other golf accessories that are very reasonably priced yet still offer performance.
The Finger Ten gloves are sold in pairs, and they are both windproof and cold-proof.
Each glove comes with a ball marker, a feature many winter golf gloves leave out.
You will notice that the cuff of the Finger Ten is a bit different than some other brands, as it stays very tight to the wrist
This will help the warm air from escaping your hand.
The palm of the Finger Ten glove is made with a suede microfiber 3D pattern.
This pattern will help give you a very secure grip with the club, regardless of the weather conditions.
Pros
Very warm
Adjustable closure
The wrist is conforming but tight to keep the heat in
The pattern on palm for wet conditions
Cons
The quality of materials is not as good as some others
9. Cobra Golf 2019 Stormgrip Winter Glove (Pair)
Key Features
Digital device compatible
Extended cuff
Coating to keep hands dry
The Cobra Golf Stormgrip Winter Gloves are a very high performing pair with some added features.
The one concept the Cobra glove includes which many others do not is the touchscreen-compatible index finger.
Surely you won't want to take any phone calls during your round, but you may still need your finger to use your golf GPS or another device.
Having to take your golf glove on and off can be a bit annoying, and it will take time as well.
This simple extra feature is something golfers have enjoyed.
You will also notice the Stormgrip has an extended cuff.
This cuff helps to keep more of your wrist warm in addition to your palm and fingers.
You won't lose heat from the top of your hand, and it will fit nicely under the outerwear you have on.
The Stormgrip gloves are made with several materials so you get a great connection with the club while your hands stay warm.
Pros
Long cuff
Keeps hands warm
Extra control when grips get wet
Touch screen compatible
Cons
Some say these are not the warmest
10. New Nike Men's Cold Weather Winter Gloves – One Pair
Key Features
Double layer fleece on the back of the hand
Water-resistant
Synthetic suede
Nike golf is no longer making golf clubs, but these Nike winter gloves will certainly help you have a better connection with your golf clubs in the cold weather.
These gloves have a double layer of fleece on the back of the hand.
If you want something incredibly warm, these are a great choice.
Across the palm, you will see a synthetic suede material to help give you more feel and durability as well.
You will notice the closure on the Nike glove is closer to the wrist, giving you a more secure fit and increased warmth.
Another nice thing about these Nike gloves is the overall style and design; the black and gray finish makes them have a classy look to them.
Pros
Can be used for more than just golf
Secure fit in the wrist area
Double layer of fleece on the back of the hand
Cons