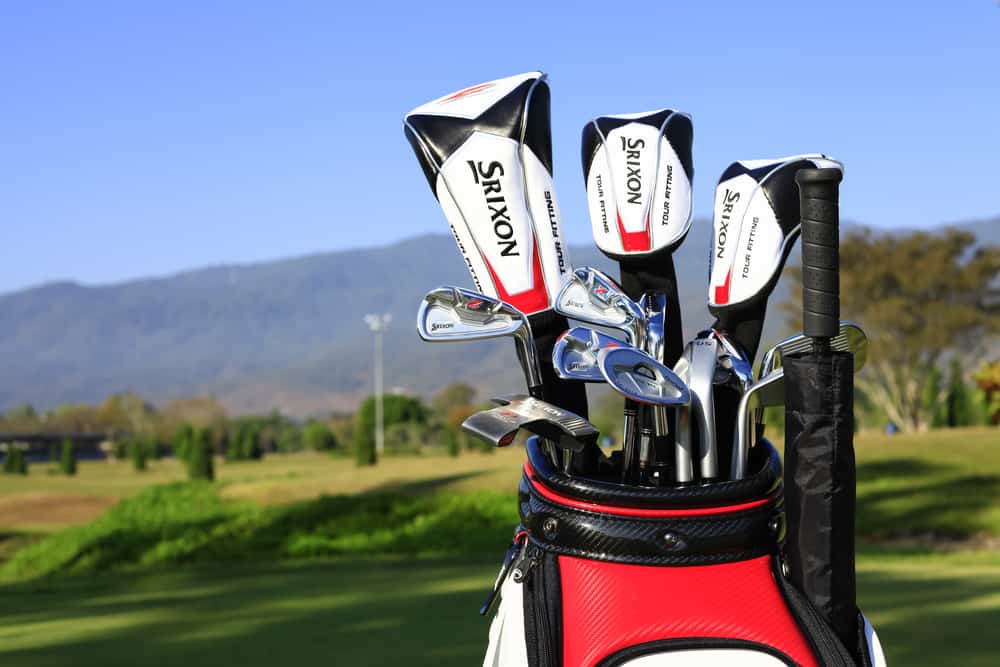 While golf brand name has always been an important factor for players to consider, the location of the manufacturing is now becoming just as important.
Many golfers are realizing that Japanese golf clubs have become some of the better feeling and higher performing clubs on the market.
Since clubs made in Japan are going to have very strict guidelines when it comes to manufacturing.
If you want to be sure that you are playing with a club that was manufactured under very close supervision and has a premium feel and functionality, the Japanese golf clubs are a perfect choice.
We have put together ten of the best Japanese golf clubs on the market.
There are options on this list to help you with any areas of your golf game.

Best Japanese Golf Clubs (Top 10)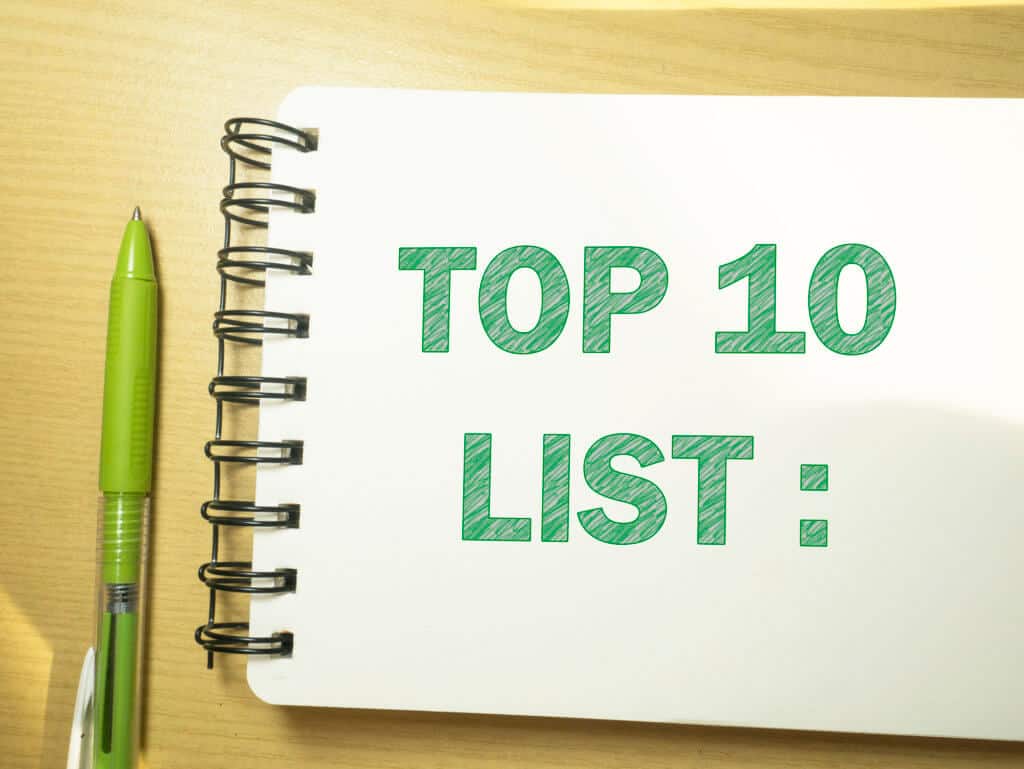 1. Mizuno Golf JPX921 Forged Iron Set
Key Features
Grain flow forged
CNC Milled
Pearl brush finish
The Mizuno Golf JPX 921 Forged Irons set is a perfect example of what Japanese manufacturing can do for your golf game.
Everything about these irons is built for great stability, feel, and power at impact.
The Harmonic Impact Technology helps to ensure that when you get to the impact position, the iron is going to stay stable and feel great.
We love the new pearl brush finish to help soften the look of the club when you look down at impact.
In addition, these clubs have a CNC milled face and back milling to help increase the overall ball speed that you can get with the Mizuno Forged clubs in your hands.
If you are really wanting to see what the difference is when using Japanese golf technology, the Mizuno clubs are the way to go.
Pros
Very good feel
Looks great from the top down
Allows players to work the ball left and right
Cons
It does not have as much forgiveness as other golf clubs on the market
2. HONMA Beres Iron Set RH 5-11, SW Graph Reg
No products found.
Key Features
Very premium feel
Lightweight technology
Impressive quality manufacturing
The Honma Beres golf clubs are forged irons designed to help players who need feel and lightweight performance.
If you are a golfer who struggles to get the distance that you need from your shots, the Honma could be a great option to consider.
These particular Honma Beres 5-11 irons are built for the player who needs a wide sole and forgiveness from the rough.
Truly, the Honma irons have a much different feel than other golf irons that are not manufactured in Japan.
The clubs tend to be easier to launch and control because the feel is so good.
You will notice the difference, especially when you look at the short irons.
Even higher handicap players start to understand what it feels like to hit shots close to the pin.
In the longer irons, you get what feels a bit more like hybrid technology that makes the irons much easier to swing and the golf ball easier to launch.
Overall, the only real downside of the Honma Beres irons is that they will be some of the more expensive golf clubs on the market.
If you are tired of clubs that don't feel good, it may be time to make the switch.
Pros
Very easy to launch
Great forgiveness even in longer irons
Graphite shafts for slower swing speed players
Cons
Some of the more expensive graphite shafted irons on the market
3. XXIO Eleven Fairway Wood RH 5 18 Graph Reg
Key Features
Lightweight performance
The unique shape just for women golfers
Great looking golf club
Men are not the only golfers who can benefit from the Japanese golf club technology.
The women's XXIO Eleven Fairway Wood is an excellent option for the woman golfer who feels the need for extra distance and performance in her long game.
With the XXIO Eleven Fairway, the feel is going to be extremely lightweight, and the club will be designed for the slow to moderate swing speed players.
Each time a woman golfer makes contact with the XXIO Eleven, the launch is going to be quite easy.
You will notice the golf ball takes off and gets some great ball flight as soon as it makes contact with the club face.
For those who need some extra consistency, long distance, and incredible ball speed, the XXIO is the way to go.
Pros
Great distance for the woman golfers
It has a thin sole to help increase the speed and distance
It has helped many golfers hit the ball further
Cons
XXIO clubs tend to be priced a bit high
4. Srixon Golf- ZX Hybrid 16#2 Extra Stiff Flex [HZRDUS Smoke Black 80]
Key Features
Very consistent hybrid
Smaller overall look from the top down
Helps golfers to make contact with the center of the club face
The Srixon Golf ZX Hybrid is one of the best Japanese hybrid golf club choices on the market.
With this club, golfers will ger a very simple but unique look club head that really appeals to a better player.
The great thing about the ZX Hybrid is that it will help to give you more confidence even when looking at a more difficult golf shot.
There is a lower center of gravity, impressive launch, and an extremely high MOI from the clubhead.
Srixon is a brand that tends to fly a bit under the radar, but this is a club that should be highly considered when looking for Japanese golf clubs.
The manufacturing and finish on the Srixon are quite impressive and look good.
Pros
It helps to increase confidence out of the rough
Increased ball speed from previous models
Small head shape
Cons
Not the most forgiving hybrid on the market
5. XXIO Prime 11 Driver 460cc RH 10.5 Graph Reg
Key Features
Long distance
Premium materials
Very lightweight construction
The XXIO Prime 11 Driver is one of the more expensive golf drivers on the market.
With the price you pay for this club, the technology has to be superior for it to be justified.
The XXIO Prime helps golfers with moderate swing speeds get very straight ball flight and plenty of distance.
Essentially, this is a luxury driver designed to make hitting the golf ball quite a bit easier.
In addition to making it easy to get distance and ball speed, the club also is very forgiving and lightweight.
Overall, the increase in speed leads many golfers to feel like they can get distances that they were not able to achieve in the past.
Pros
Increased distance from other golf drivers on the market
Impressive performance from the tee
A perfect match for the mid handicap golfer
Cons
May not be an affordable option for many players
6. Mizuno T20 Golf Wedge
Key Features
Hydro flow microgrooves
CNC Milled grooves
Premium components
The Mizuno T20 Golf wedges are some of the best feeling wedges in the market, and they happen to be manufactured in Japan.
Mizuno, as we know, is one company that is known for its feel and performance.
If you want to get feel, spin, and precision, you can count on Mizuno to get it done.
One of the things that we find to be most interesting about these golf wedges is that they have the new Hydro Flow Micro Groove technology.
The Hydro Flow water from the wet grass can move through the grooves on the wedges and help players to get spin even in wet conditions.
If you hit the ball in the rough around the greens, it can be hard to get any spin when hitting out.
The Mizuno T20 Golf Wedge allows this to happen.
Pros
Incredible feel with a blade style look
Great spin even from the rough
Made with premium golf shaft and grip
Cons
Not much forgiveness from this wedge
7. Srixon Z 785 Driver
Key Features
Light and strong golf club
Easy to adjust the loft
Ti51AF Cup Face Technology
The Srixon Z 785 golf driver is not just one of the best Japanese golf clubs on the market, but it is one of the best golf drivers for the money.
Regardless of the type of golf driver you are looking for, chances are you can get some impressive speed and distance from the Srixon Z 785 golf driver.
The club was designed to be lighter, faster, and stronger than any previous Srixon driver on the market.
The use of lightweight carbon has helped to make the driver both more forgiving and accurate.
It's hard to find an adjustable driver for a price lower than this Srixon Z785.
When looking down at the Srixon Z785 driver, you will notice that it has a classic looking driver head built to help produce player confidence.
Pros
Great looking golf driver
Smart choice for the mid handicap player
Great feel coming off the club face
Cons
Not as much ball speed as some of the newer golf drivers on the market
8. Honma Golf TW-747X (7 Iron Set)
Key Features
Modern design
Hollow construction
High launching irons
The Honma Golf TW 747X is a brand-new release from Honma golf.
When you look down at this iron, you will see that it has a PGA Tour look to it and an incredible feel and performance.
The Honma clubs are known for being incredibly prices and allowing golfers to work the ball.
The modern forged construction is also a hollow back design that helps to increase distance performance as well.
If you are a lower handicap player looking to take advantage of the impressive Japanese manufacturing and technology, this would be a set of golf irons to do it with.
Pros
Inspired by PGA Tour Professionals
Allows golfers to work the ball
Modern forged construction with hollow club head for added distance
Cons
Not as much forgiveness as some of the other irons from Honma
9. Mizuno M CRAFT Putter Line (Type I, II, III, IV, V, VI)
Key Features
Made from a mild carbon steel
Precision milled
Custom weights
If you thought Mizuno stopped with their impressive irons and wedges and didn't enter into the world of putters, think again.
Mizuno is truly a Japanese golf club manufacturer that you can count on to help you get through a round of golf with precision, accuracy, and feel.
We love the Mizuno M Craft putter line because it has a very classic look and style, but it will certainly help the player who likes all the capabilities of a modern putter.
The Mizuno M Craft comes in a few different styles, but the wider blade tends to be one of the most popular.
The benefit of a wide blade is that it allows for easier alignment and higher MOI while still keeping things simple and classic looking.
Overall, the same impressive manufacturing and design go into the Mizuno putters, and you can expect that this putter will perform exceptionally well for your needs.
Pros
It comes with weights to change putter around
Precision CNC milled
Made with mild carbon steel
Cons
It can be difficult to choose which model you like the best
10. Srixon Golf- ZX Utility Iron
Key Features
A great alternative to a hybrid
Clean looking forged type design
Good choice from the tee or as an approach shot
Last but certainly not least on our list of the best Japanese golf clubs is the Srixon Golf ZX Utility Iron.
This is a compact golf utility iron that produces extremely high ball speed and a blade-like feel at impact.
Everything about this club makes it impressive, from the distance to the feel to the forgiveness.
Even with a utility iron that looks like a blade, Srixon was able to make this club extremely forgiving.
To help add to the distance that you can get, the hollow back construction certainly helps to make things much more impressive.
The ZX Utility features a low center of gravity and a multi-piece construction.
The new SUP10 face is what gives the club that extreme speed and high MOI.
However, the 1029 Carbon steel body is what allows for almost no vibration at impact.
The end result is a club that feels like an easy-to-hit iron but gives you the distance and overall performance of a hybrid.
If you want more ball speed, impressive distance, and incredible power from both the fairway and the tee, the ZX Utility iron is a great choice.
Srixon is targeting all of those players who said a hybrid club was not the best fit for them, yet they still need a long iron-type club in the bag to fill in the gaps.
Pros
High ball speed and distance
Very small profile to appeal to all players
It performs almost like a hybrid but is easy to hit like an iron
Cons
You will still need a bit of club head speed to hit this well
Conclusion
Hopefully, these impressive clubs have given you a bit of a better idea as to what is available from Japanese golf club manufacturers.
Many other small companies are starting to work their way up the ranks.
You are going to see more and more golf clubs coming from this area of the world.
The reason is that they have figured out how to make some of the highest-performing golf clubs in the game.